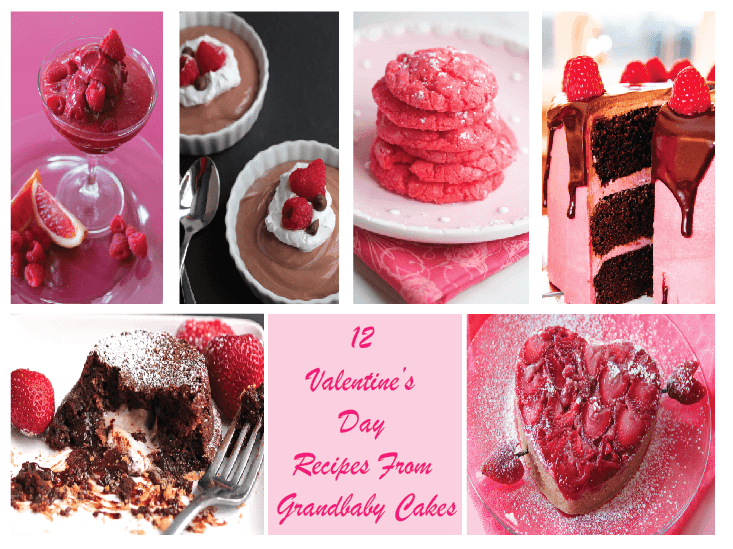 Valentine's Day is here which means its time for some fun with a great round up! Everything in this post is guaranteed to get your passion flowing and your heart pounding! So without further adieu, here are some sweets for your sweets!
1. Heart Strawberry Upside Down Cake
You and your love can definitely eat your "heart" out with this one.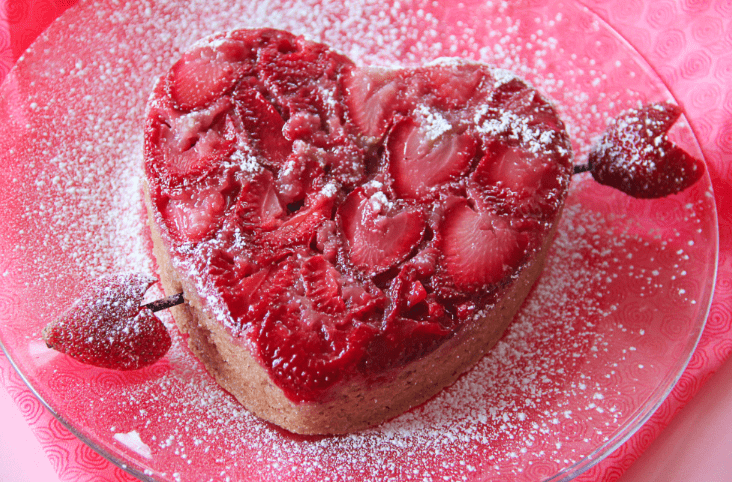 2. Lazy Strawberry Cinnamon Rolls
These are the perfect time saving breakfast so you can spend time with the ones you love.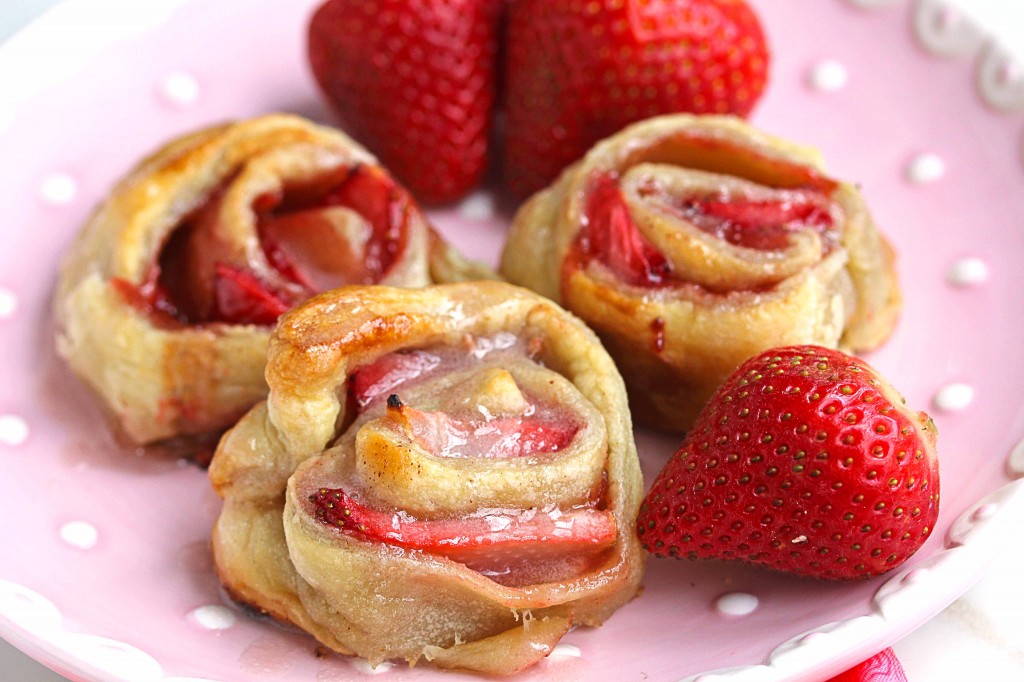 3. Raspberry Gooey Butter Cookies
This is the Vday treat to make with your kids. It truly is the only way to show them you love them. 😉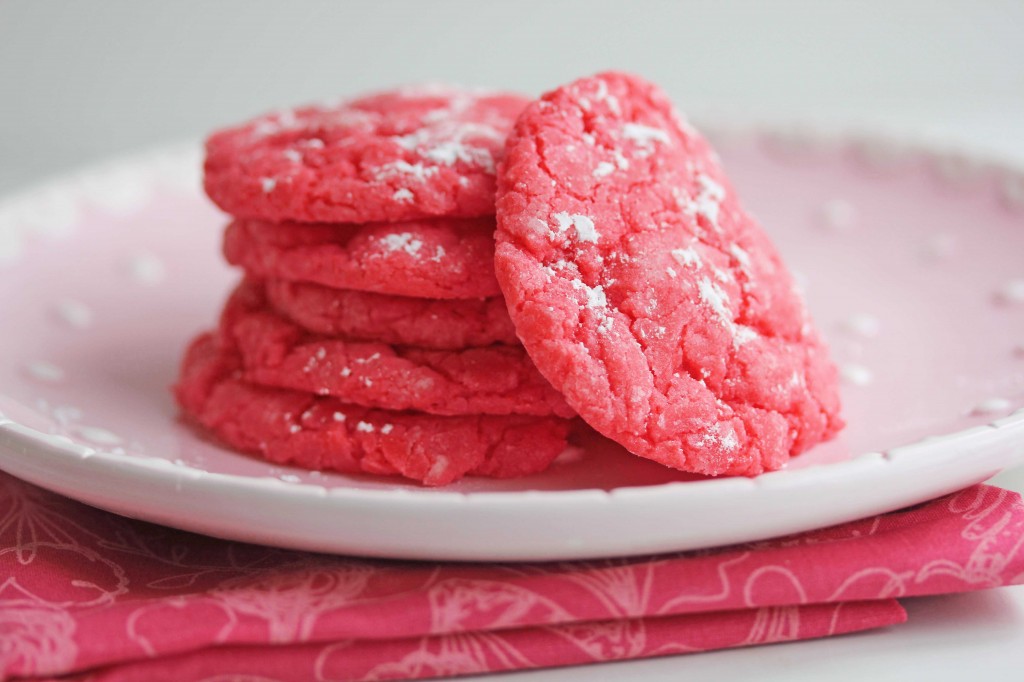 4. Light Chocolate Mousse
Nothing says love like watching your weight. Seriously kidding but this decadent treat is light and chocolatey and that's all you ever really need to spark romance.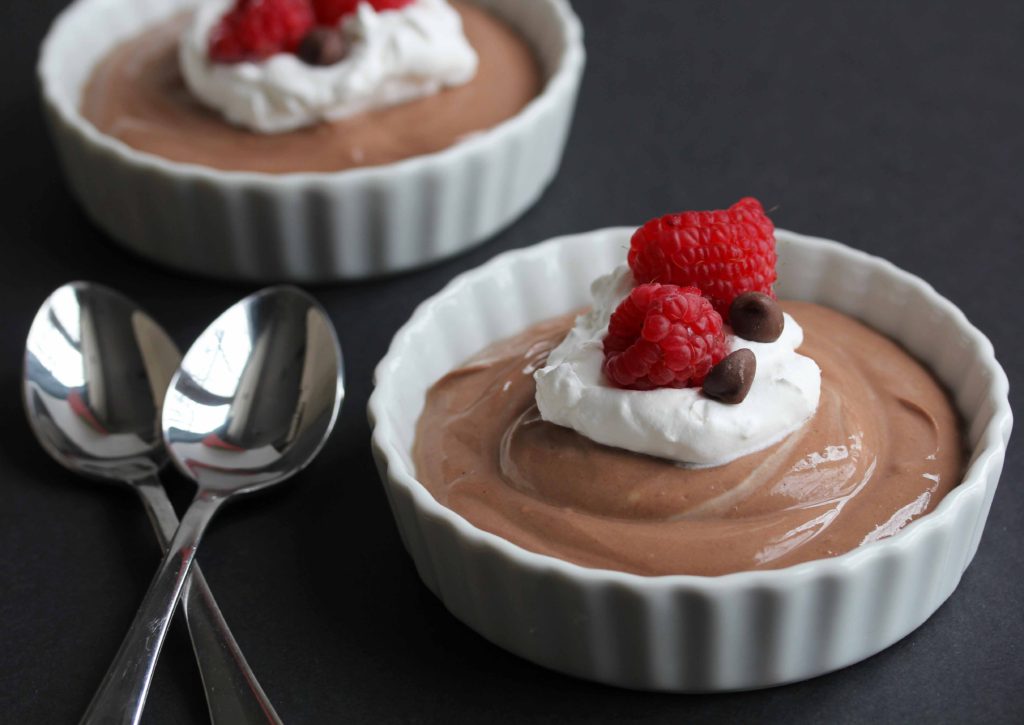 5. S'more Lava Cakes
I already told you this is one of my fave recipes I made this year. Now its time for you to find out why!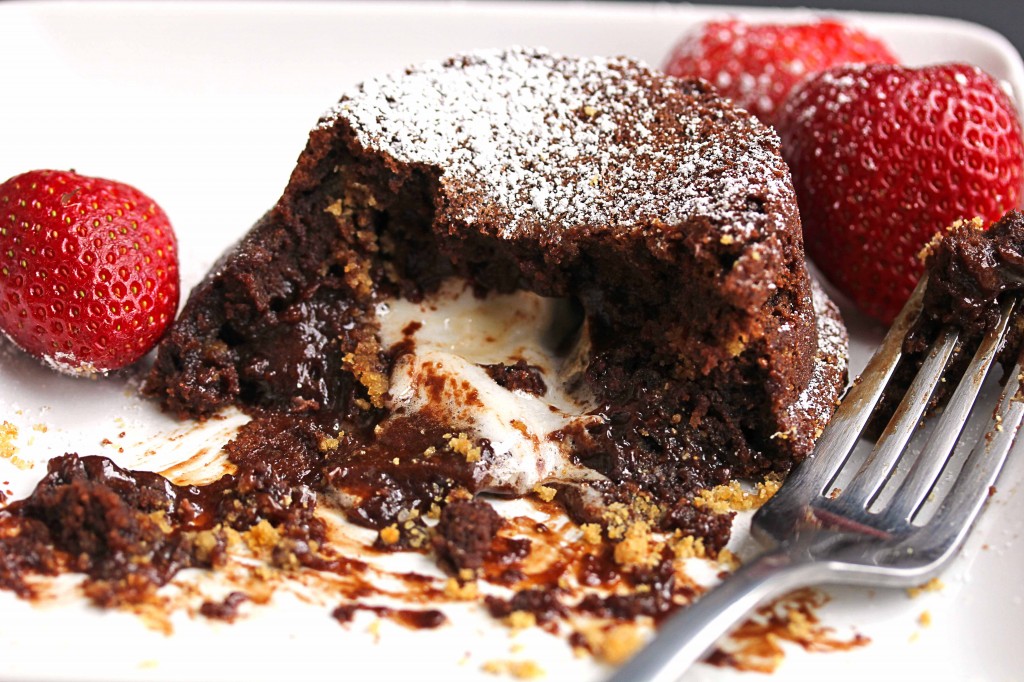 6. Chocolate Raspberry Cake
Now if you are looking for a Valentine's Day showstopper, look no further! This is it!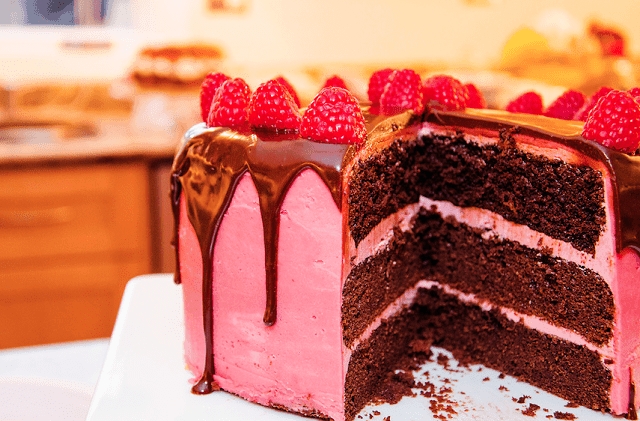 7. Vanilla Dutch Baby for Two
Want to surprise your love with breakfast in bed? Serve this!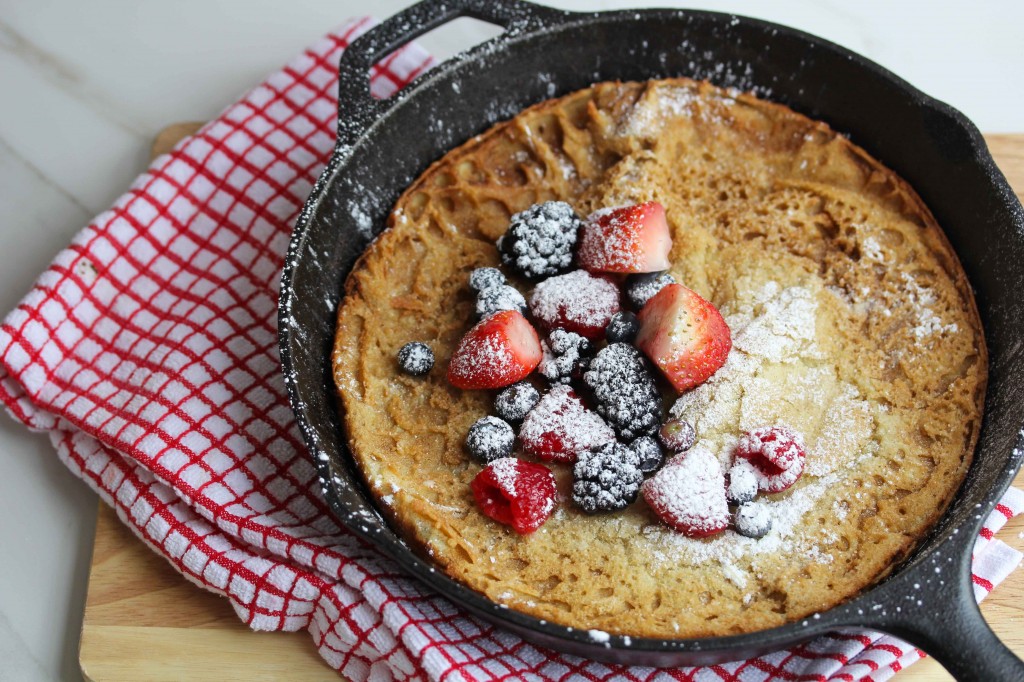 8. Love Potion Float
This sexy float with raspberry sorbet and sparkling champagne has passion written all over it.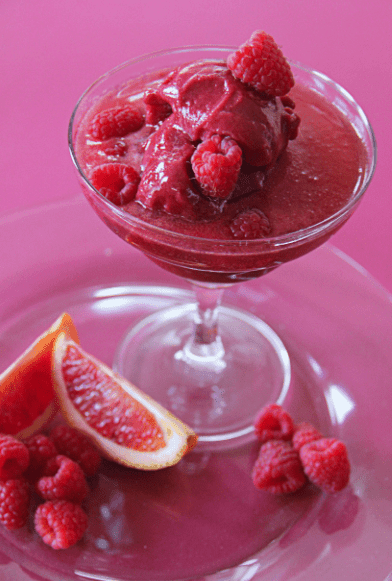 9. Chocolate Covered Strawberry Klondike Bars
I would do a LOT for this klondike bar! Its the perfect frozen treat for Vday!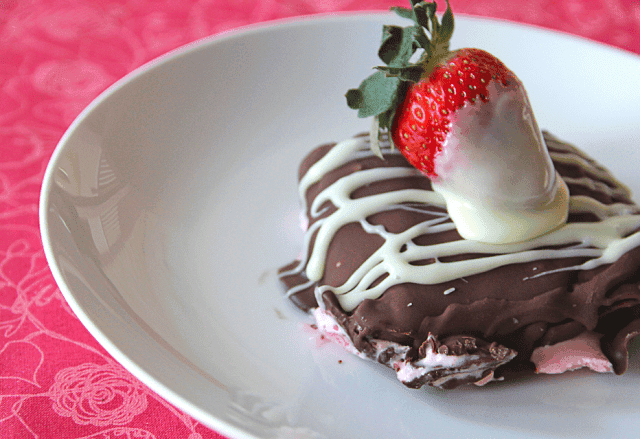 10. Strawberry Sugar Cookie Bars
These are fun! These are delicious! Bring these treats to work and make everyone's Valentine's Day a lot brighter!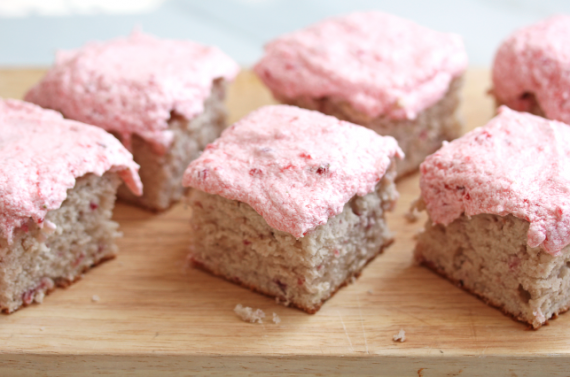 11. Chocolate Cupcakes with Blood Orange Glaze
I love these cupcakes for no other reason than they are chocolate cupcakes! The glaze is addicting!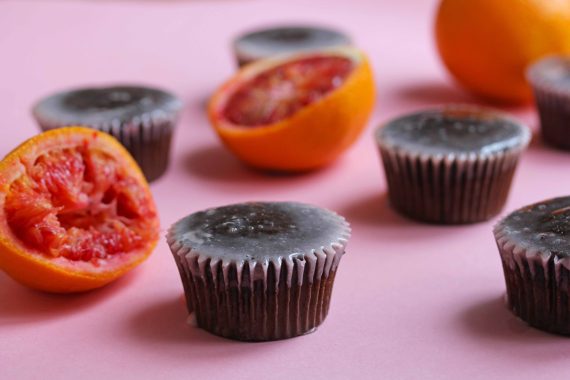 12. Anniversary Lemon Cake with Raspberry Mousse
This cake reminds me of my wedding cake and what better way to celebrate love than with a reminder of your wedding day?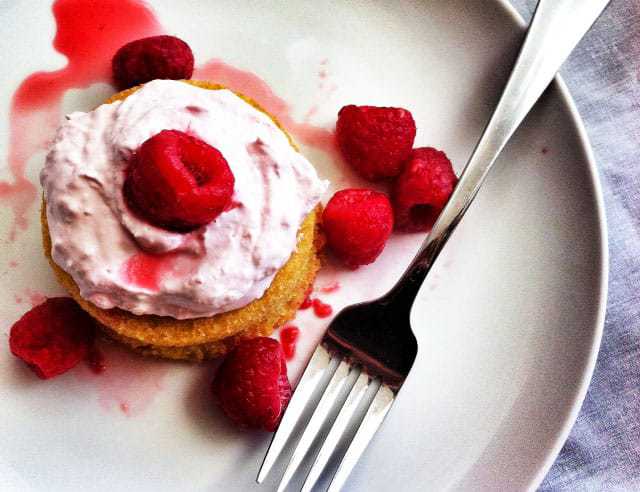 AND I HAVE A BONUS RECIPE FROM
NIELSEN-MASSEY FINE VANILLAS & FLAVORS!
This recipe for NOT-SO-BLONDE BROWNIES has captured my heart! If any of you are big bakers or even medium sized bakers, you definitely know about their vanillas and flavors. I strongly believe that your baked goods are as good as your ingredients which is why I use Nielsen-Massey to make my desserts as great as they can be. Many of my above recipes use their pure vanilla extract!
Check out the recipe for Not-So-Blonde Brownies HERE!