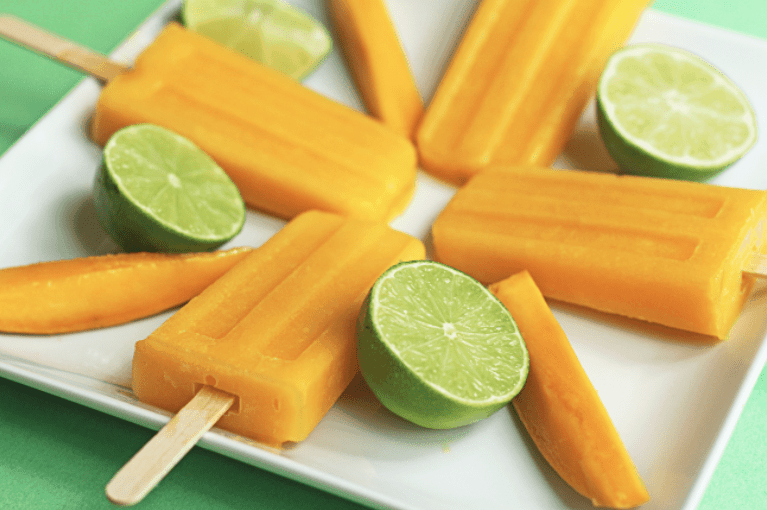 These mango pineapple popsicles are your answer to a healthy summer treat. This past week, I hosted a big health and wellness fair at my job in conjunction with Walgreens. I was able to book some incredible local Chicago celebrities which included Chef Judson Todd Allen, who was a finalist on The Next Food Network Star and is also a chef to Steve Harvey, Rochelle Trotter, who is wife to celebrity chef Charlie Trotter and is getting ready to release a healthy cuisine cookbook, and lastly Karyn Calabrese who is a famous raw food and alternative health expert.
The weather was amazing, our guests had an incredible time, and I learned so much about healthy cooking from the celebrity food demonstrations and lectures. I was seriously so amazed and knew that I needed to make a change to include more healthy recipes into my diet. In fact, I want to begin sharing more healthy recipes on my blog with a new recipe series called BabyCakes. BabyCake recipes will be skinny recipes that are healthier, diet friendly (for various diets from vegan to diabetic) and good for you!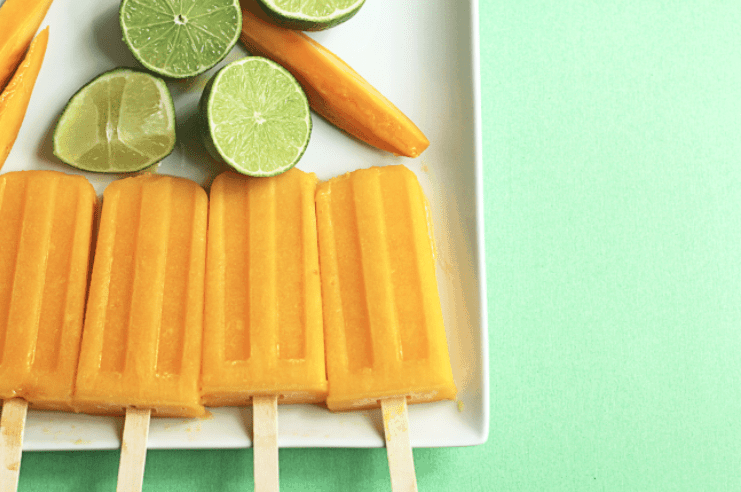 One thing that was stressed by all of the celebrity guests was getting more raw foods into one's diet. Because it's summer, this is the perfect time to enjoy seasonal fruits and make some incredible and easy treats out of them. A couple of weeks ago I bought a popsicle mold set from Target.
I looked in the fridge and found some mango, pineapple and limes and threw them all together to make this! I food processed them together and threw them in my popsicle mold. Can you say absolutely delicious??? OMG! I was in love with these mango pineapple popsicles. This was a great way for me to create a healthy snack in this hot weather. Naturally sweet and delicious.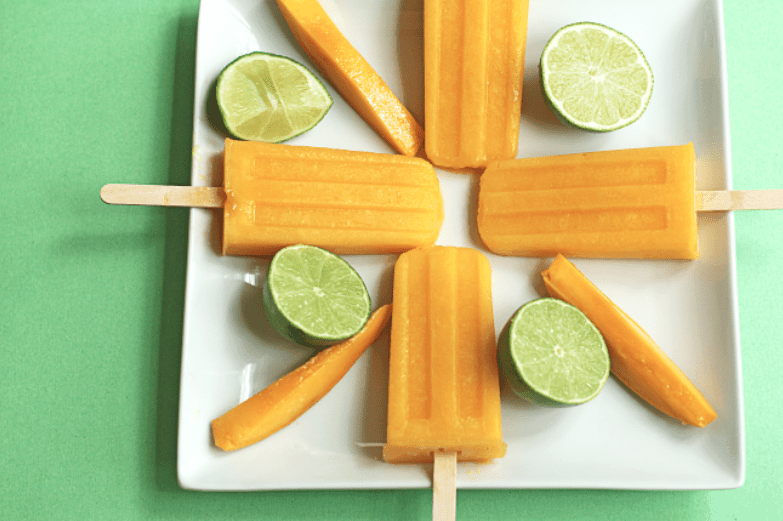 [amd-zlrecipe-recipe:36]
Mango Pineapple Popsicles
Author:
Jocelyn Delk Adams of Grandbaby-Cakes.com
Ingredients
2 cups diced mango
2 cups diced pineapple
½ cup lime juice (water is fine if you don't have any on hand)
optional: 1-2 tablespoons honey
Instructions
Place mango, pineapple, lime juice and honey to food processor and grind until a nice and smooth puree is formed.
Pour puree to the popsicle mold, add wooden sticks and freeze at least 4 hours.