You will love these fantastic Banana Split Pops! Fun banana slices get a fun and festive party twist, fit for any celebration you have this summer!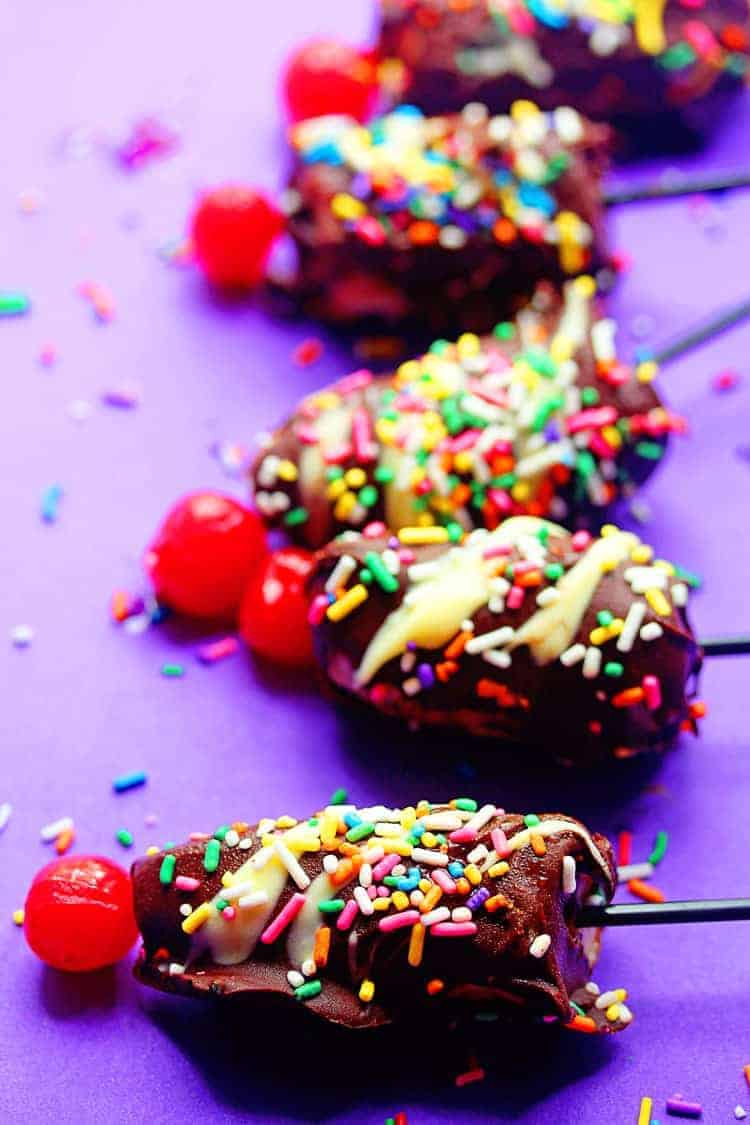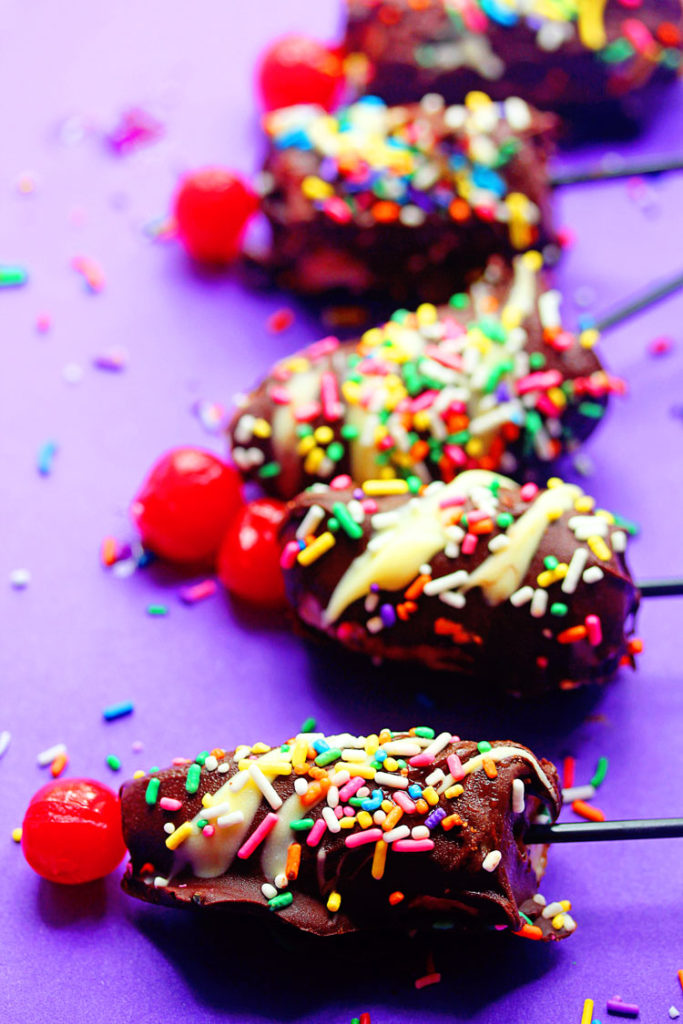 I'm getting in the birthday celebratory mood with these Banana Split Pops. If ever there were a recipe perfect for any summer celebrations you have, it is these delicious frozen nuggets.
To make these pops, you simply dip banana slices in chocolate sauce, cover them with whatever you want and freeze them. I cannot think of a better (or easier) treat for the hot summer time that packs some health benefits as well. In 30 minutes or less, you can indulge with these without an ounce of sweat.
I added fun rainbow sprinkles to mine and topped them with cherries. I even added a small drizzle of white chocolate to the tops. These were so fun to make (and EAT!). I am excited to make them again and again this summer.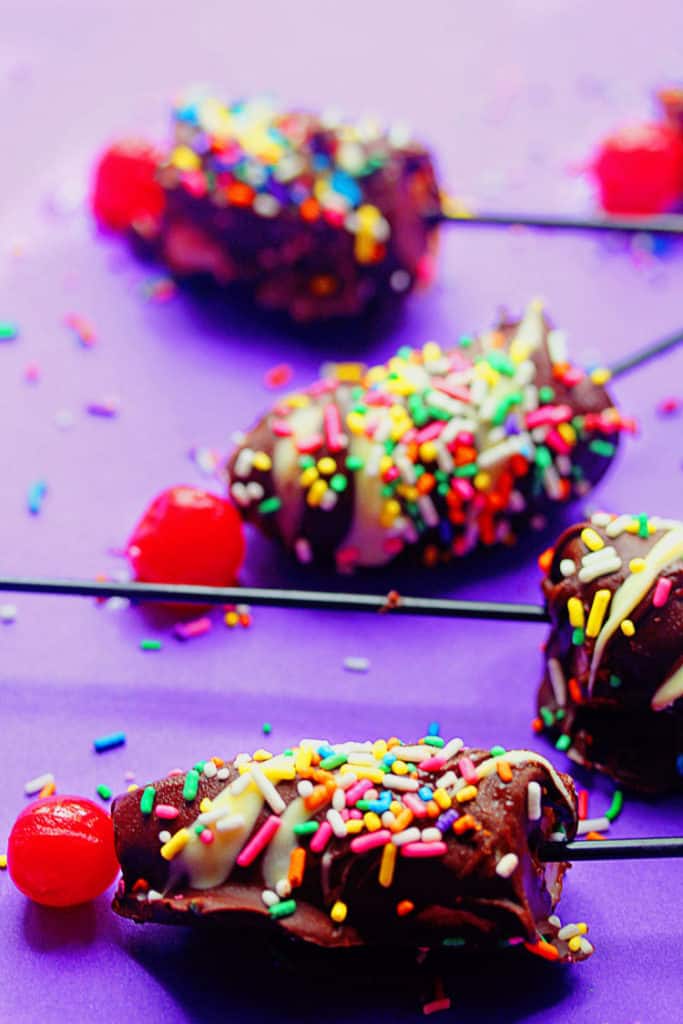 If you like this frozen treat, you might enjoy my pie pop recipes below.
CREME BRULEE PIE POPS
BANANA SPLIT PIE POPS