Best Baby Registry Items – The top items you should add to your baby registry today!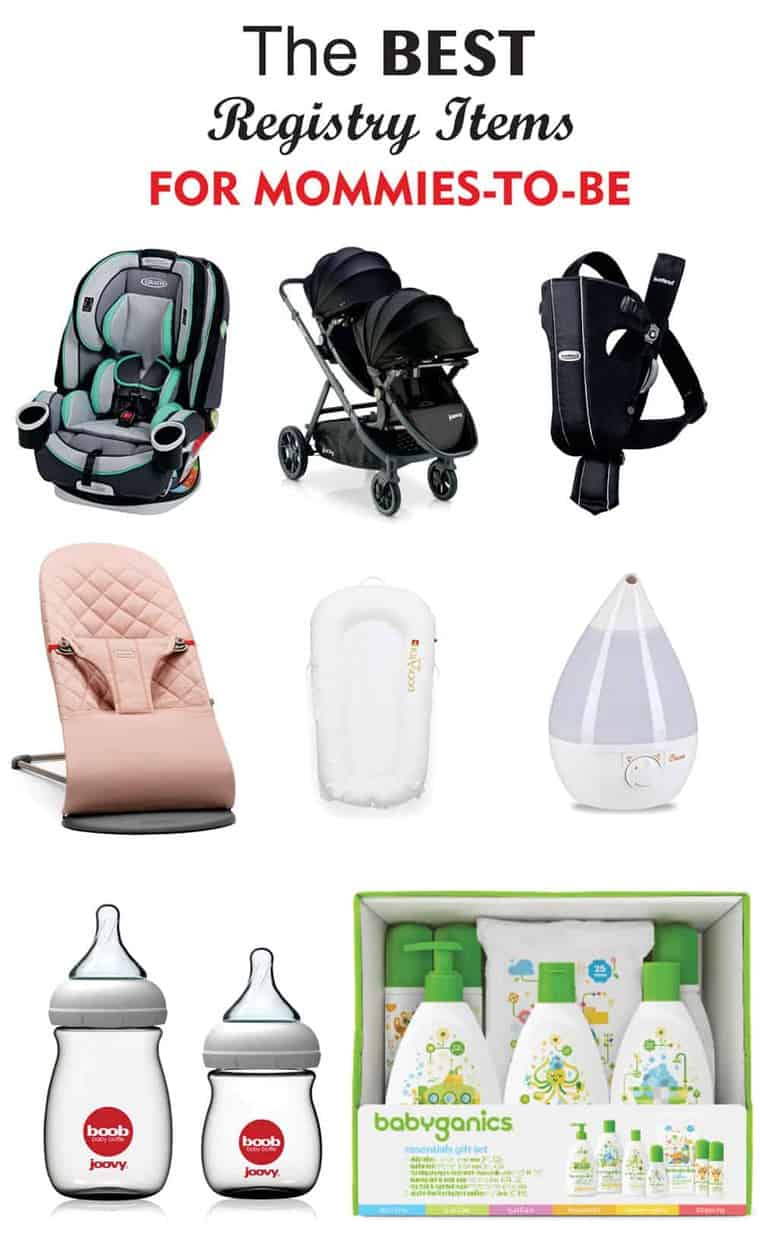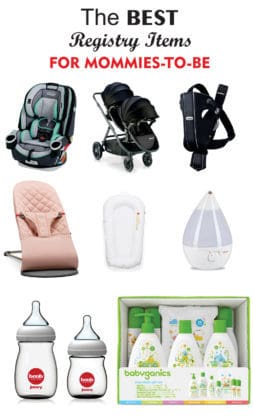 BABY REGISTRY
My Baby Cakes is officially on the way. Seriously her birth is so close now I can taste it! More recently, I have been doing all of the research on products that are must haves. I've done everything from reach out to mommy friends for advice to googling top baby registry items for new moms. I also visited my top registry store BuyBuy Baby for some advice from some of their staff and consultants. They do such an amazing job making sure that you truly get the items you need that best fit your lifestyle. I couldn't have asked for a better experience making sure my baby registry was top notch, and these products certainly helped me out big time.
Based on all of the research, I think this list is pretty comprehensive of what I truly couldn't wait to get for Baby Cakes!
This car seat is pure genius, and it has to be the most practical option out there. It promises 10 years of use since it ages with your baby from newborn to 10 years of age. It has 6 different recliner positions that makes this magic possible. When I first heard about it, I knew it was an absolute must have. Now I won't have to worry about replacing a car seat as Baby Cakes gets a bit older.
This stroller is another genius move for those who are planning to have more children in the future. It is truly the only stroller you will ever need since it accommodates up to three kids starting at newborn age. There are tons of accessories that go with it so you can pick and choose what is best for you, whether it is the bassinet or adding a car seat with an adapter to it. The sky is the limit! I truly love options like this.
Baby Bjorn Baby Carrier
There are seriously so many carriers on the market that I had no idea which way to go. I am so glad I went with this one. Because I plan to be on the go a lot (y'all know I can't sit still) I definitely need to have baby with me and be hands free so I can continue to do as much as possible. This carrier is ergonomic, toxin-free, and still completely soft for the baby. It also looks pretty slick and sleek too!
My future sleep trainer mentioned this product to me, and I was hooked right away. It is perfectly lightweight and allows for natural gentle rocking from the baby so no need for batteries or cords to plug it in. It also fully supports baby's neck and back. With so many people swearing by it for years, I knew I had to have one.
Whenever I asked about this product, everyone seriously raved about it. It was a no brainer. Babies are apparently in love with the coziness of it. It is incredible for sleeping, co-sleeping, tummy time, changing, carrying anywhere you go and just about anything else when babies want to relax and feel perfectly safe and sound.
With Baby Cakes being a winter baby, I knew this was an absolute necessity. It increases the moisture in the room for up to 11 hours and is whisper quiet to avoid babies waking up. The whisper quiet definitely was a huge selling point. It's perfect for congestion too.
I've heard that babies are very picky when it comes to bottles. They all just like what they like. Because I wanted to make sure I presented Baby Cakes with the best option right off the bat, I knew the Joovy Boob was the answer. It is truly state of the art. My fave part is the nipple which is specially designed to mimic the breast shape to encourage proper deeper latching. No worries about nipple confusion when breastfeeding with this bottle!
A healthy and safe Baby Cakes is all I care about at the end of the day. Babyganics does tons of research and creates products with the very best ingredients that are plant based and organic. That definitely sounds like a win to me.
Disclosure: I partnered with BuyBuyBaby for this registries post, but all opinions expressed here are my own. I am grateful for authentic partnerships like this and the companies that provided products for review for this post (Graco, Joovy, Baby Bjorn, and Dockatot).