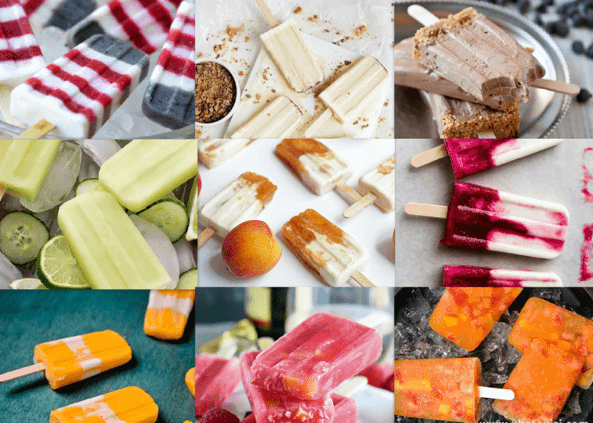 I have such an amazing round up of our favorite summertime frozen treat, popsicles, on Parade now! I scoured the web and found the most inventive, beautiful, delicious and best popsicles I could find to share with you.
Trust me when I tell you this was one tough job. So many of my blogger friends have incredible recipes for pops so narrowing it down to just 12 of the best popsicles was one huge and crazy task. I hope the ones I selected make you feel good!
For instance, these White Peach Sangria Popsicles from Just A Taste were genius and absolutely stunning! I had to include them..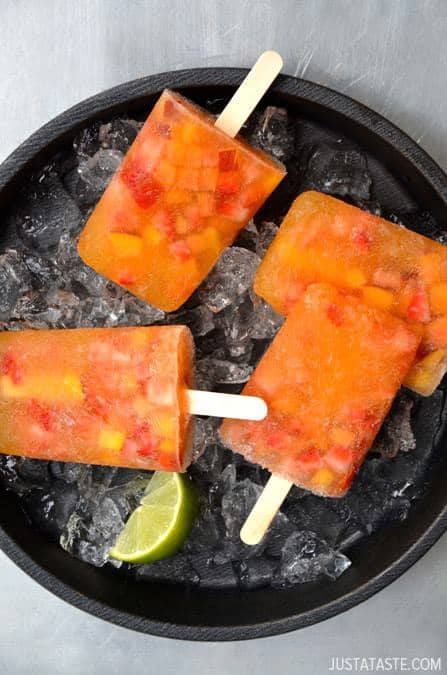 And I completely fell in love with these butterfinger pudding popsicles from Real Food by Dad.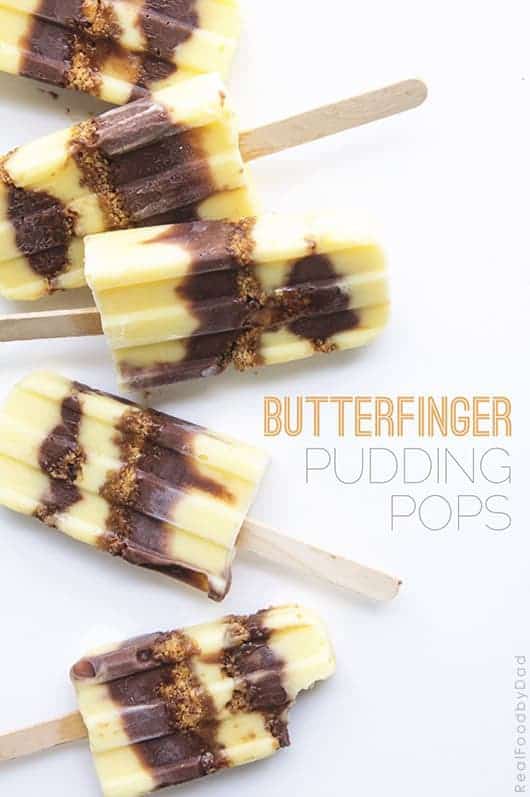 To see my favorite popsicles that you should try this summer, check out the link HERE!