Learn how I brought my brand "Grandbaby Cakes" to life visually and creatively and learn how you can do the same!!
Disclosure: I partnered with Canon for this recipe post, but all opinions expressed here are my own. I am grateful for authentic partnerships like this. Make sure to also check out the #CanonInTheKitchen ebook and recipe sharing with the hashtag!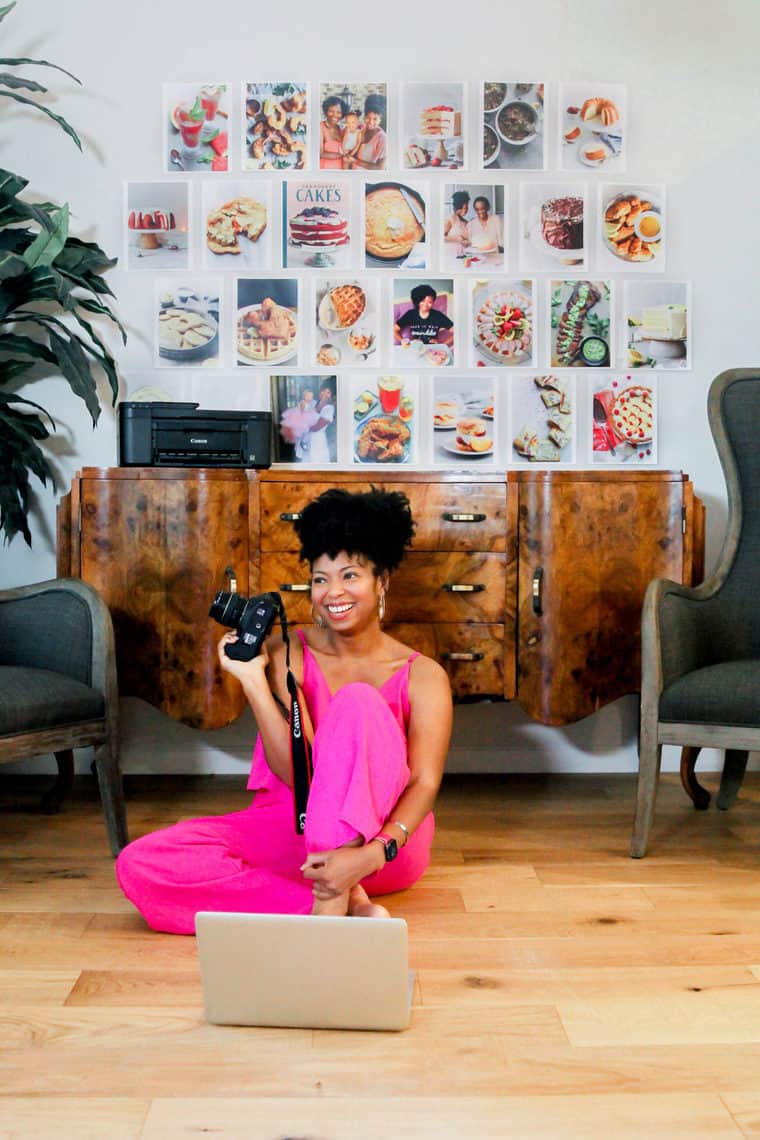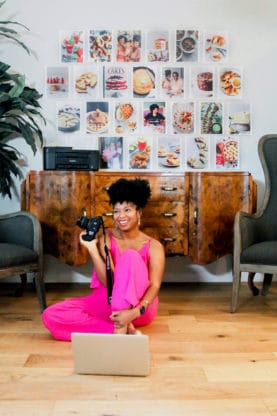 Over the years, I've had plenty of folks ask me about the beginnings of Grandbaby Cakes. Some people are drawn in by the name, others by a recipe but most are enticed by the photos. Vanilla ice cream dripping off warm cobbler and buttery glazed bundt cakes are among the favorites. Whether they're posted on Instagram or trickling down the Facebook timeline, Grandbaby Cakes photos are what makes magic come to life.
Photos are what allow consumers to taste the product. You eat with your eyes after all. Images serve as the appetizers to my unique recipes. So, when it comes to the imagery I associate with this blog, I don't play around. For years, I've made it a habit to form a vision and allow it to be the driving force for Grandbaby Cakes. Wanna know how? Well ya just gotta keep reading to find out!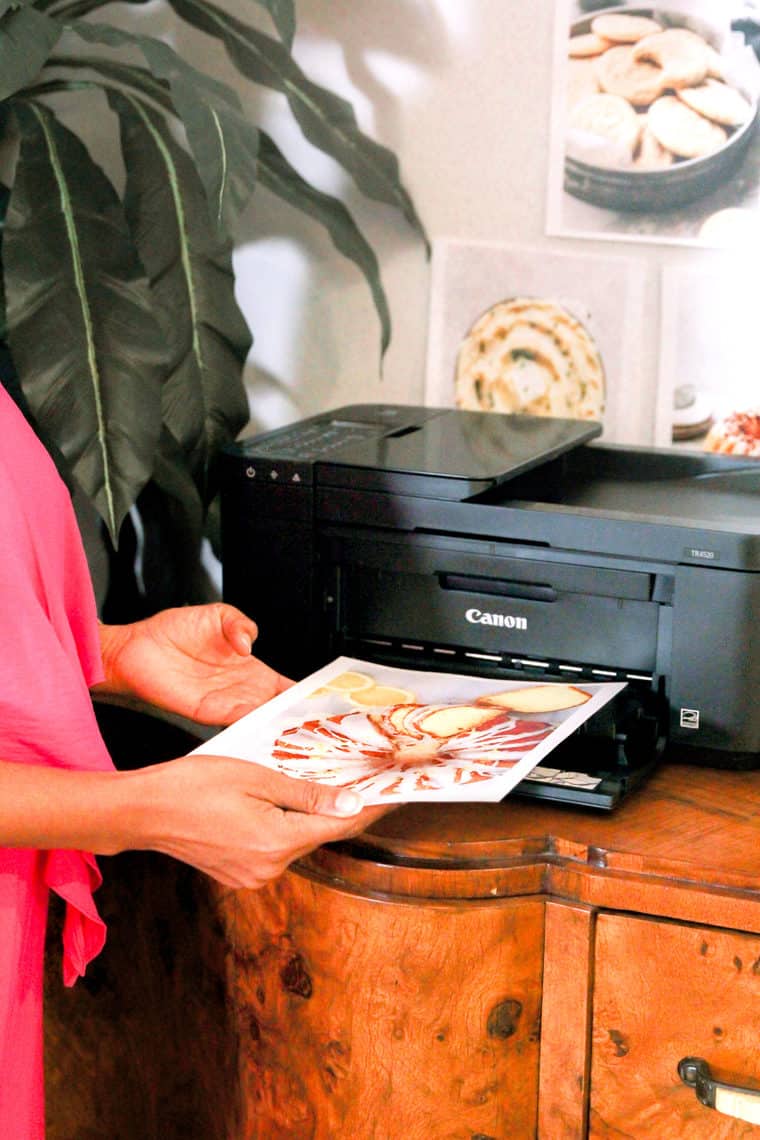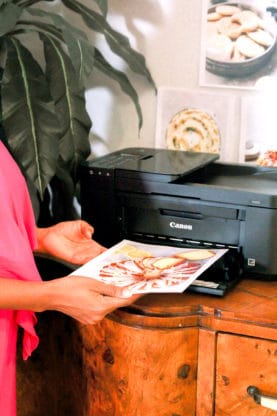 CANON PIXMA TR4520 (WIRELESS ALL-IN-ONE PRINTER)
Alright, are y'all ready? Because I'm about to put you on to something good. Colorful and chic, Canon's PIXMA TR4520 is a stylish, multi-functional document and photo printer. Canon's latest and greatest printer sports a modern-look while also being seamlessly easy to use! This wireless, compact printer features easy mobile device printing and scanning with the Canon Print app, auto 2-sided printing, and can print beautiful borderless photos from 4×6 to 8.5×11. .
Because it is wireless, I can print from my phone on the go and wherever I am located in my house. The quality of printing is gorgeous. The colors pop and truly represent what my brand has always been about aesthetically.
From its flawless design to its high quality printing the Canon PIXMA TR4520 is not only incredibly useful but, dang, it's cool. I'm so thrilled to partner with Canon to showcase this versatile product!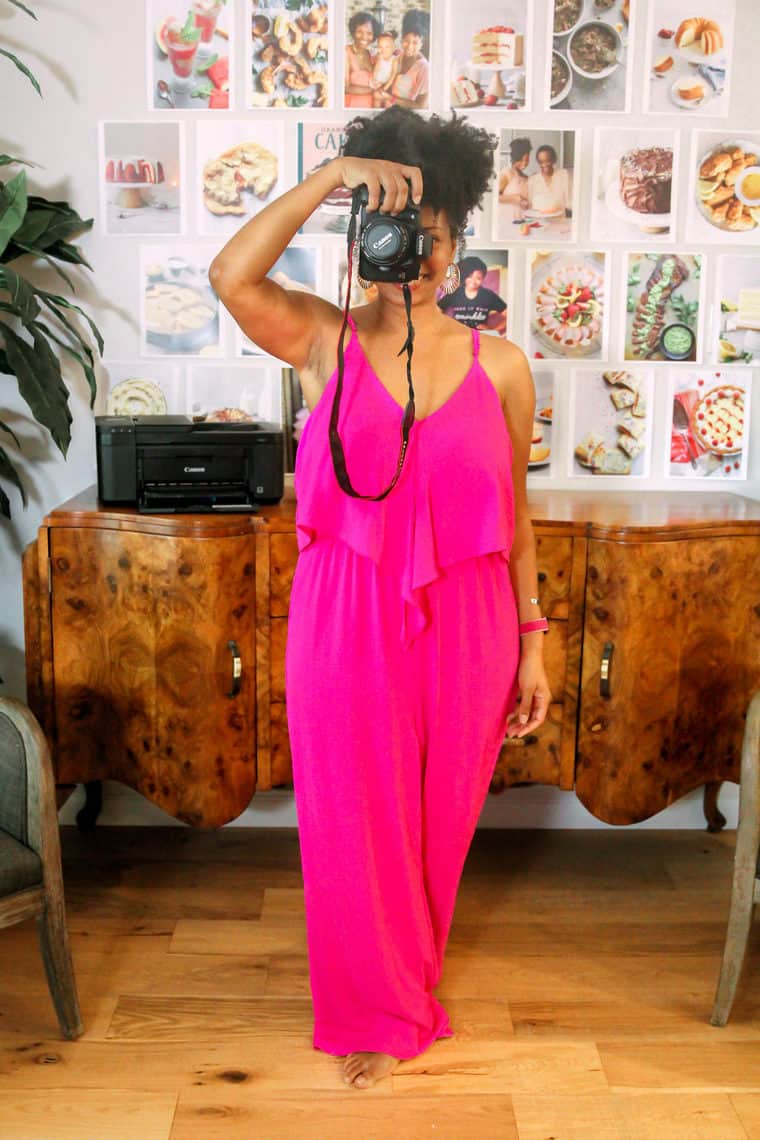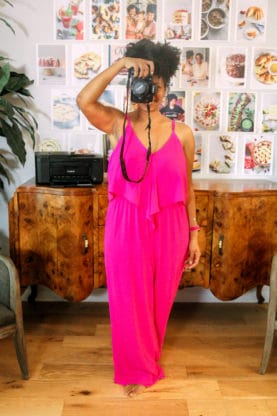 THE HISTORY OF GRANDBABY CAKES AND CANON PRODUCTS
You might be asking yourself "what does a printer have to do with food blogging?". I mean, it is just a printer right? Well, not to me. Sure, these posts are written on keyboards and sent off into cyberspace but their concepts begin much closer to home.
Before the launch of Grandbaby Cakes, in the earliest days of recipe development, I struggled with focus. There was an idea, there were recipes and there was drive but I still found myself searching for a better method of organization. I felt the need to see my ideas, to remind myself of the blog's purpose and bring the vision to life. So I made a vision board.
I began the first Grandbaby Cakes board using hand-written, weathered recipes, old family photos and post-it note ideas. Each addition served as a grounding reminder of how this blog began. Overtime, I found myself adding in images of my own recipes alongside magazine clippings and the rare takeout fortune. Before I knew it the vision board had grown to something quite marvelous. When I first started taking photos for my website, I used a Canon EOS 60D with an EF50mm lens. I can see the growth of my brand from that moment to now.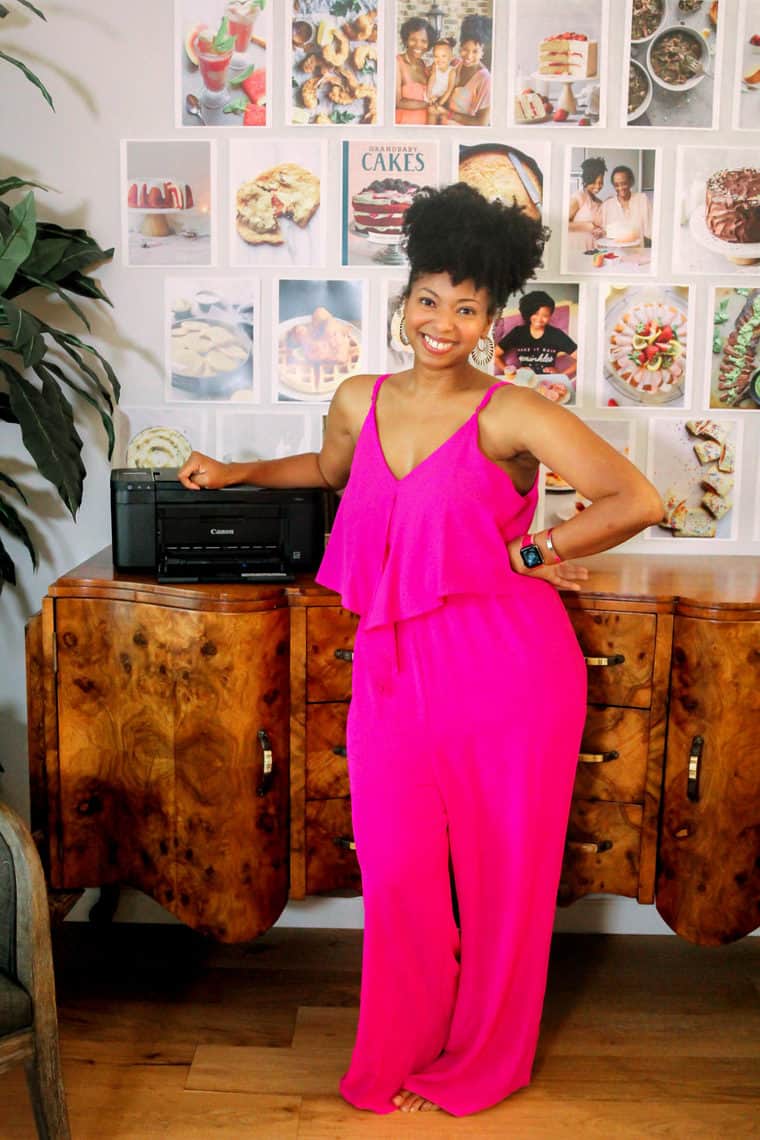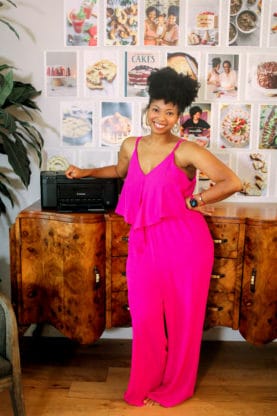 The Grandbaby Cakes vision board is representative of something so incredibly important to me: history. Generations of my family members have passed down their recipes so that I can share those same storied recipes with you. I respect my ancestors by keeping their traditions alive and by starting a few of my own along the way. By providing myself with constant reminders of my family's past, I'm able to create a clearer picture of my own future.
Using Canon products, from their cameras to their printers, helps bring that vision to life. I print recipes on crisp paper just to splatter food coloring on it. I print the next draft and marvel at its completion. I print vibrant photos of the final dish and pin them on my board. When all is said and done, there is a moment of gratification, of gratitude that comes with seeing the final product. It allows me to dream a little bigger than the recipe before. Isn't that something?