Cookies and Cream Brownies – chewy brownies topped with cream and cookie pieces. They will melt in your mouth!
Disclosure: I was compensated by Dixie Crystals for this post but all opinions expressed here are my own.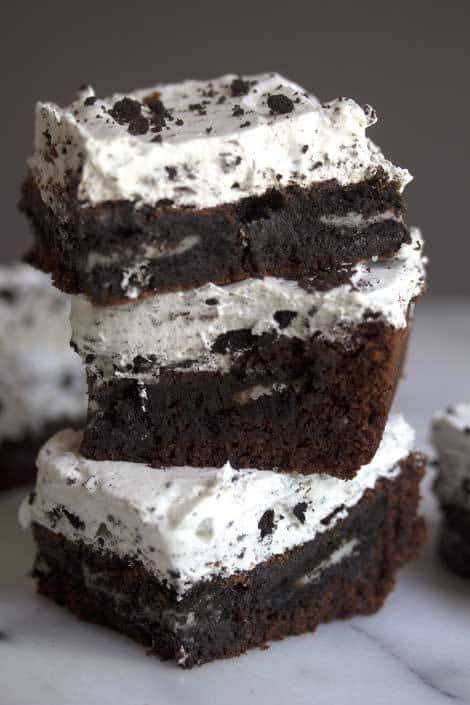 As the kids start heading back to school, I have teamed up with Dixie Crystals to give you a fun recipe that they will love for after school snacks: Cookies and Cream Brownies. These are serious soooo delicious that I may just make a batch to enjoy myself because I deserve it right?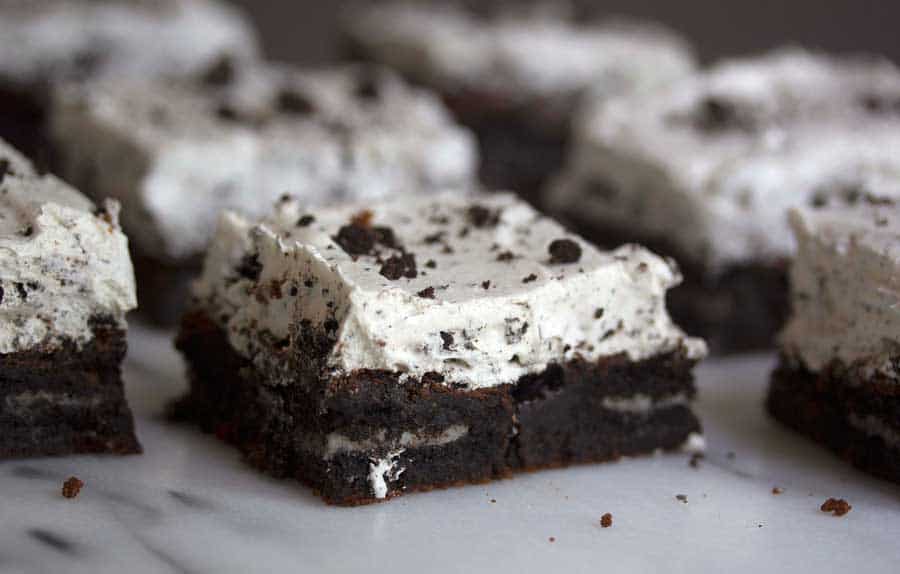 What makes these brownies so darn delicious is the out of this world chewiness. They literally melt in your mouth. Another thing that makes these incredible are the hidden surprise right in the middle of them. I literally baked a row of cookies and cream smack dab in the center. Can I just say that took the chewy element to magical status? And lastly, I topped the bars with a cookies and cream whipped cream. These are just insane!! I loved every last bite of them.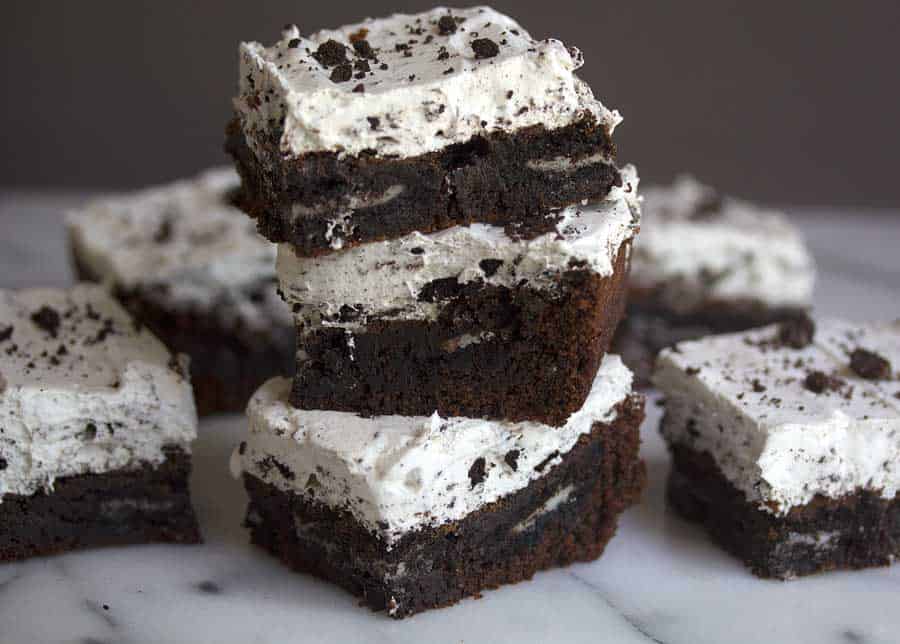 I admit that these weren't exactly the types of treats that I had after school but they are the ones I "wish" I had (no offense mom). The kiddies will love these, trust me. And if you are like me, you can make a batch just for yourself whenever the mood strikes. There will be no judgement coming from me.
Click HERE to get this fun back to school recipe that would be so much fun to make with your kids!
http://www.dixiecrystals.com/recipes/desserts/brownies/Cookies-and-Cream-Brownies
If you like this recipe, I'm pretty sure you will adore some of my other brownie recipes.