Eggnog Cookie Dough Truffles are here, and they are a must for the holiday season! If you love these truffles, you will also love these Orange White Chocolate Truffles, Cranberry Chocolate Truffles and Cheesecake Cookie Dough Truffles.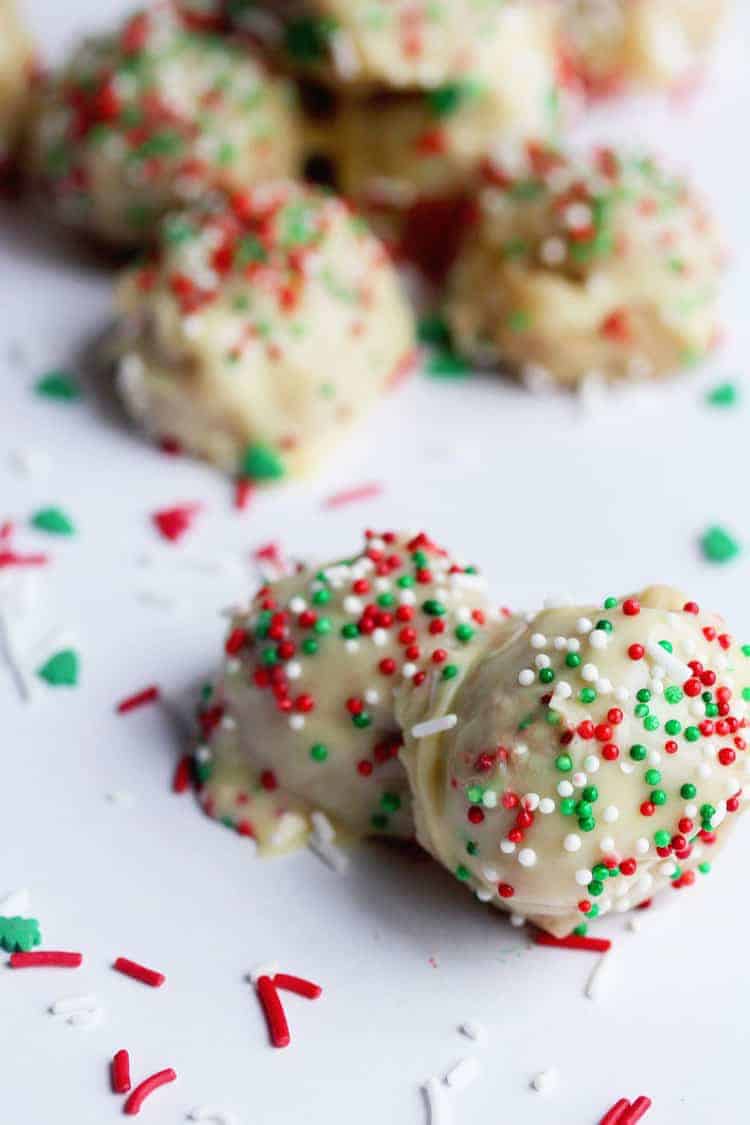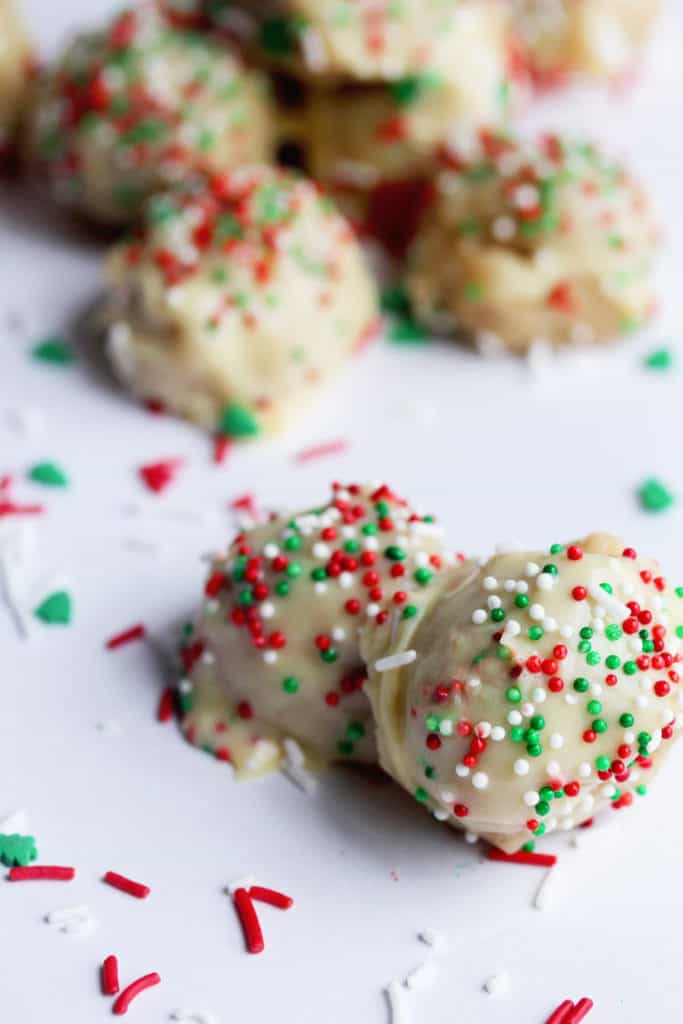 The season of eggnog is a big one! It is truly one of my favorites too. The reason is because I have yet to taste an eggnog I didn't like, or a treat where eggnog is an ingredient that I didn't like. I guess you could say I just like my eggnog.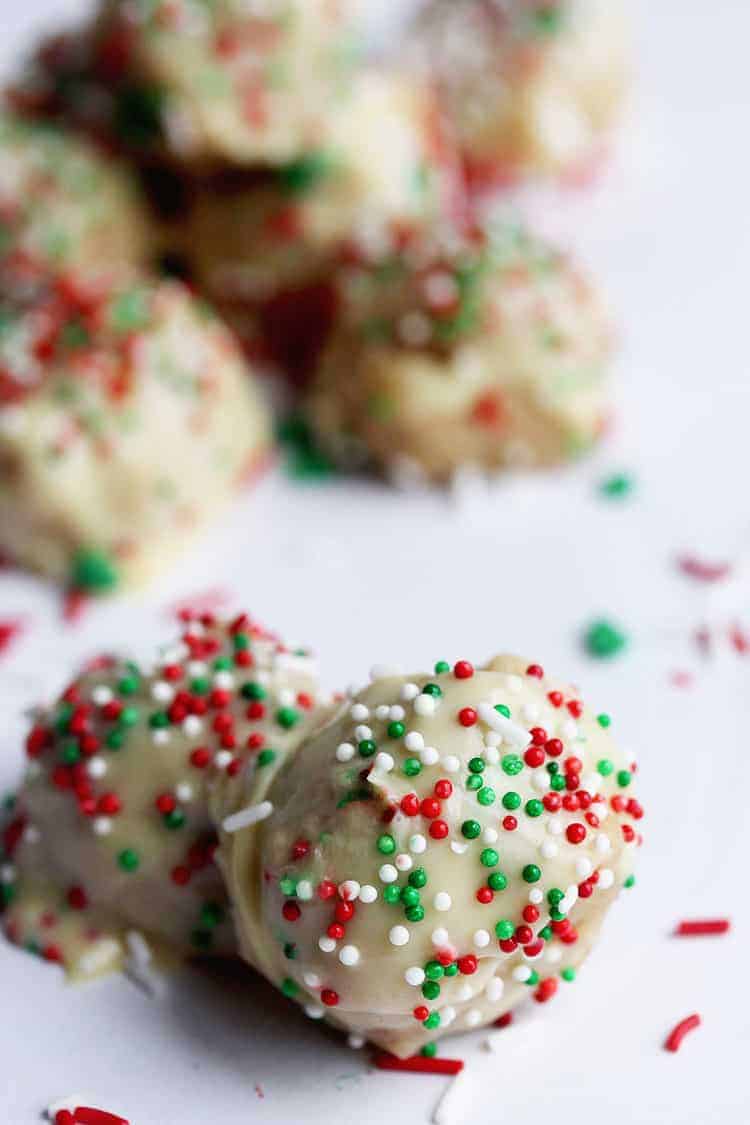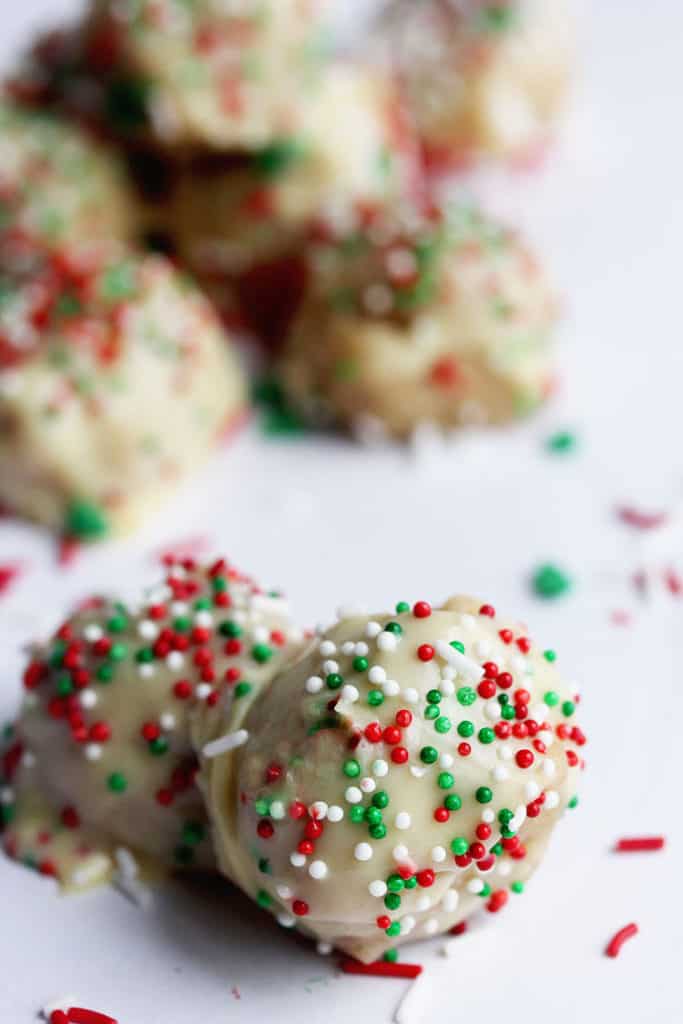 Tomorrow morning, I am heading on WCIU You and Me This Morning to share this recipe (Check out my segments HERE) and some fun ways to package and send treats to your loved ones this holiday season.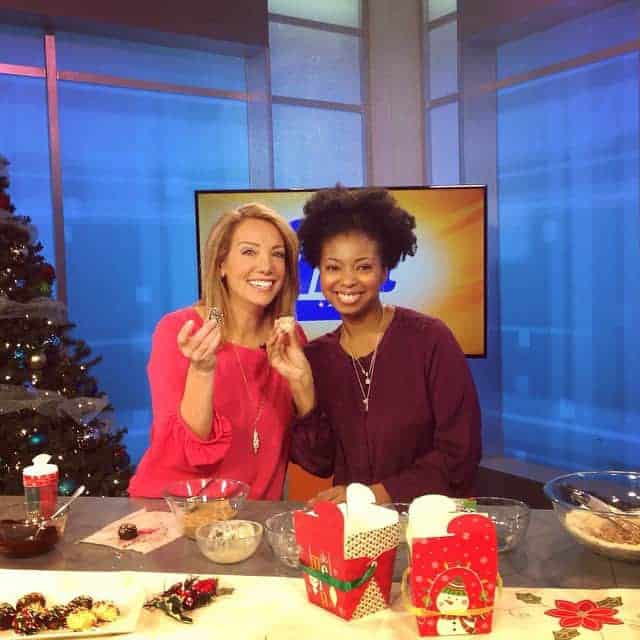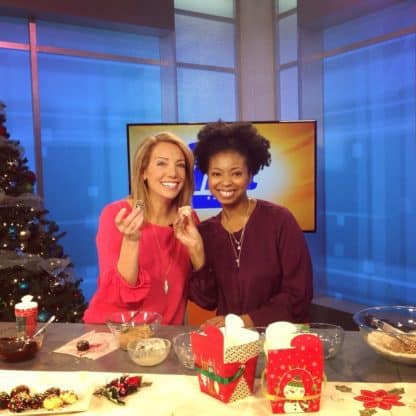 What I adore about this treat is how simple yet decadent these can be. The eggnog cookie dough doesn't require a mixer. I melted the butter to avoid creaming and just combined everything in a bowl. I like things super quick during this time of year so I can concentrate on more important things like shopping.
After I complete the cookie dough, I scoop it into individual tablespoon sized balls and then let them refrigerate so they are easier to work with. The last part is dipping them in melted chocolate, showering them with Christmas colored sprinkles and refrigerating until the chocolate has set. And then the very last part is eating them.
These are great for edible holiday gifts or just for snacking on while you wrap gifts. I definitely plan on doing that this year. If you are looking for some additional ways to spice up the holidays, definitely check out the other fantastic recipes featured during the Dozen Days of Nog and get inspired!!