A recap of some of the fun Grandbaby Cakes book tour stops in St. Louis, Chicago and several suburbs!
Over the last few weeks, I have been hitting the road and having the most fun time ever. It all started with my book launch party at Room and Board (head over to this post if you missed the deets about that fantastic party!).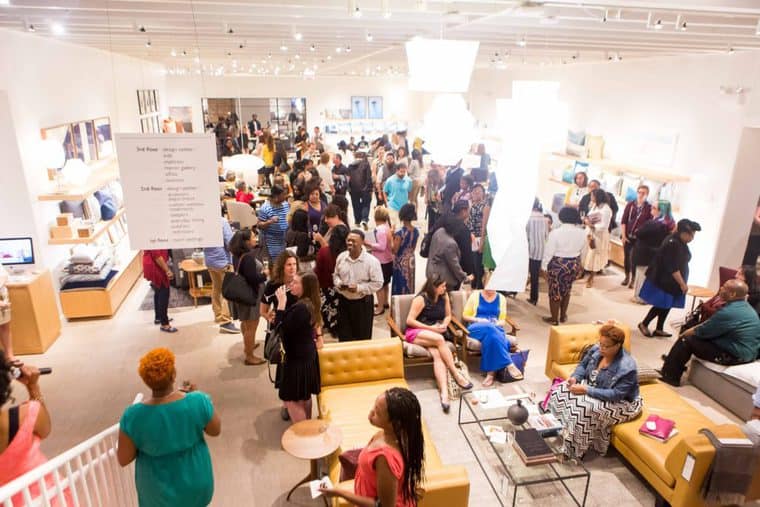 After a truly lonely experience of testing cake recipes in the kitchen for months and writing my book (on sale now here by the way! Yes that was a shameless but necessary plug!), it is really super cool that I am having the chance to go out and talk to people about the book! Hooray for visiting new places and experiencing new things.
So where have I been so far? My first stop on the road was in St. Louis at Left Bank Books.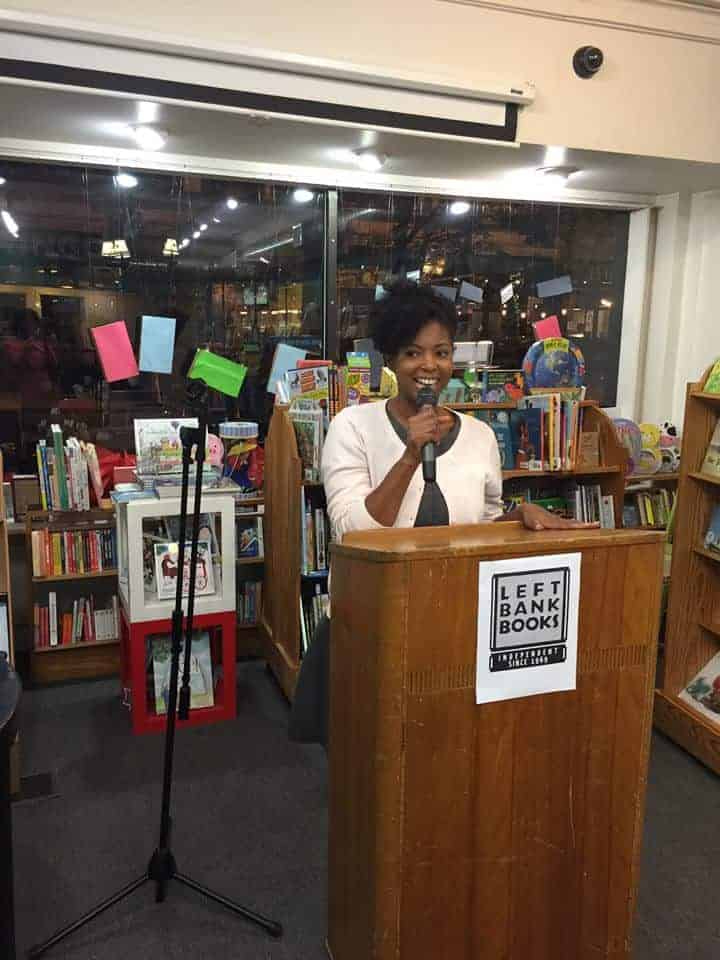 Gosh what a treat this event was! I particularly loved this event because a lovely bakery named SweetArt made two recipes from the book to share with guests (the gooey cake and the sweet potato cake). I stopped there the next day to get some treats and as you can see they were phenom! You gotta go here when you stop in St. Louis next time! Delish!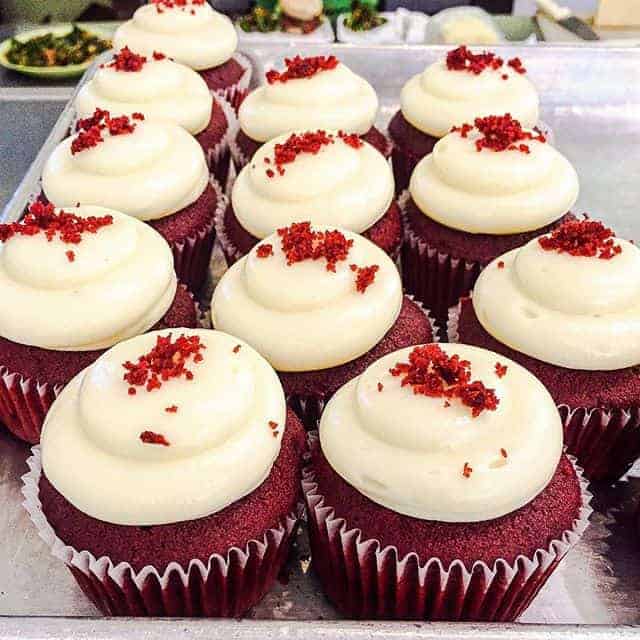 Seeing family and meeting new friends, including some of my blogger peeps.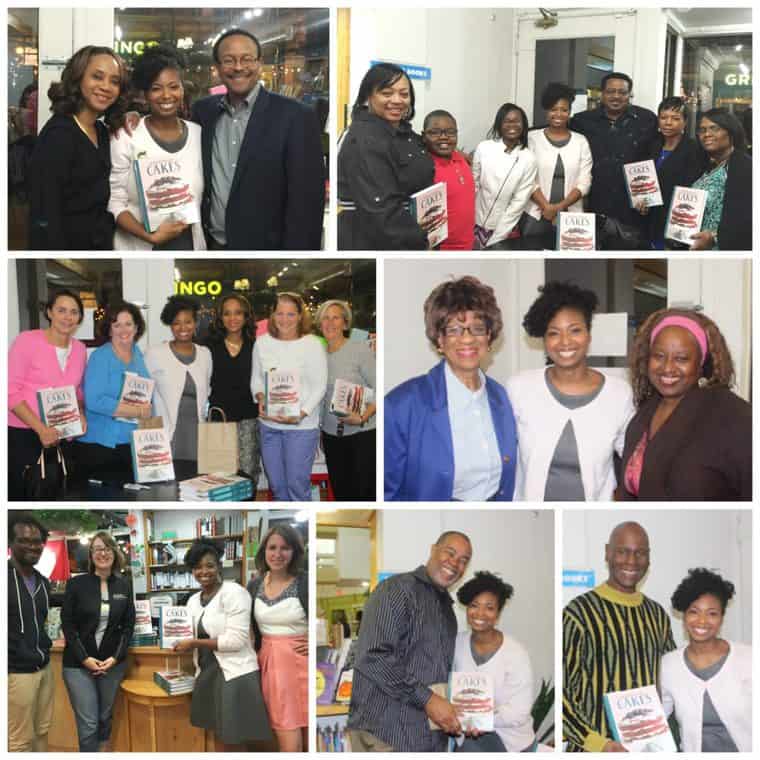 Notice any bloggers in the photo below? From left to right, those are my peeps Christina of Dessert for Two, Julie of Julie Blanner and Stefani of Cupcake Project.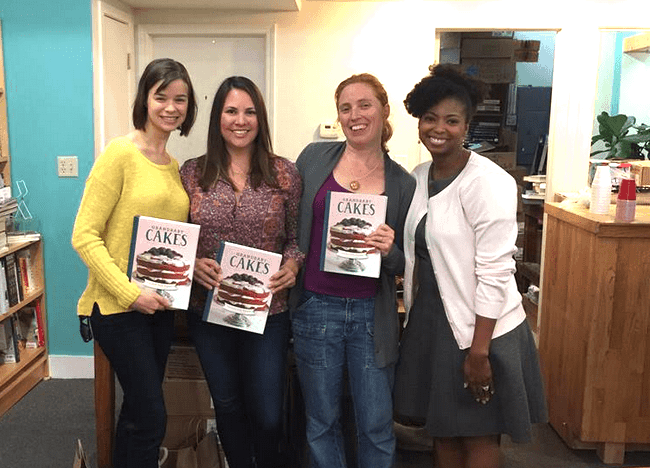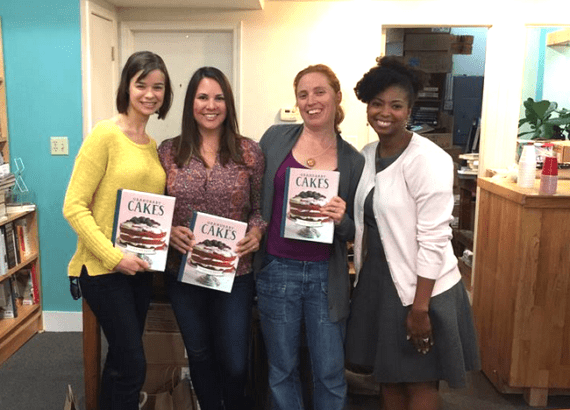 Then I headed back home and did a wonderful baking demo at the coolest cookbook store in the land Read It and Eat in Chicago!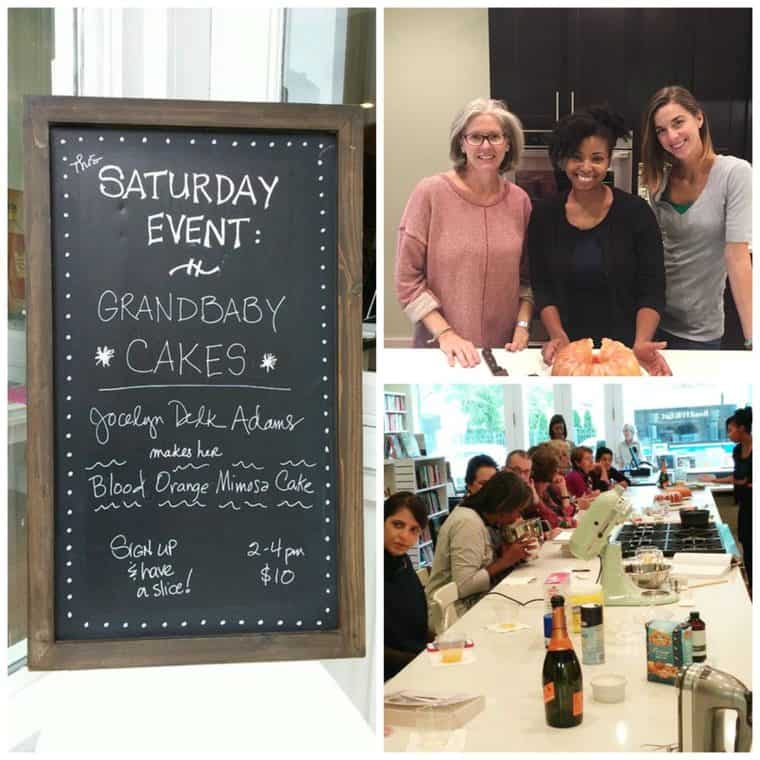 This past Saturday called the Moveable Feast at the Heartland Fall Forum. I teamed up with another author, and we spoke to several book store representatives from Midwest. We had the chance to really share the intimate details of writing our books during a luncheon, and it was a blast!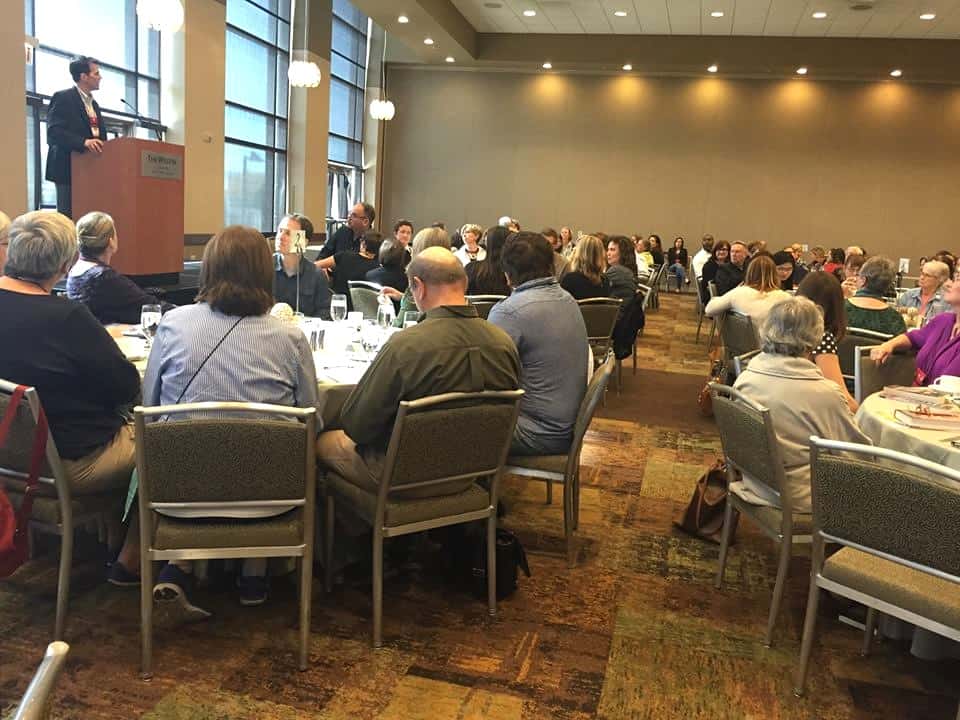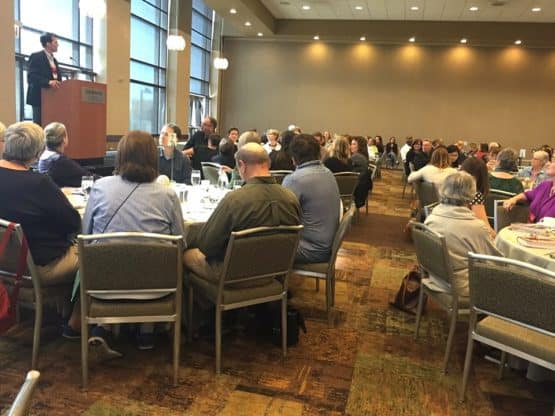 Then Sunday, I had an event at Frankfort Public Library in the burbs. I grew up around this area so this was extra special.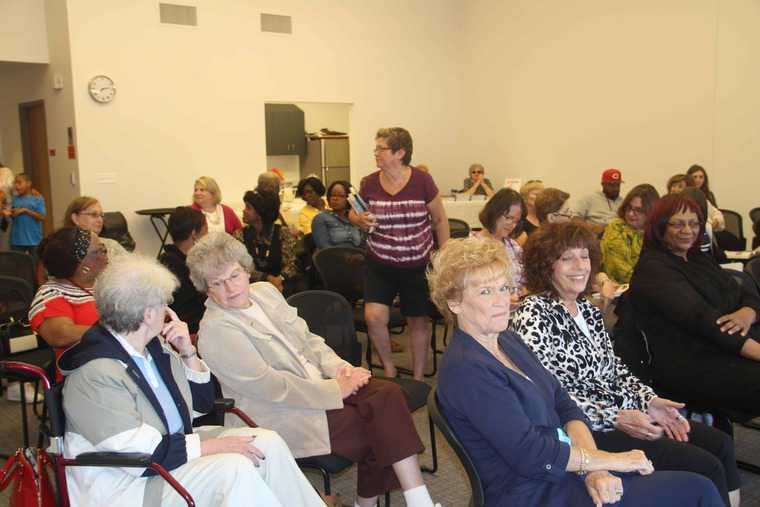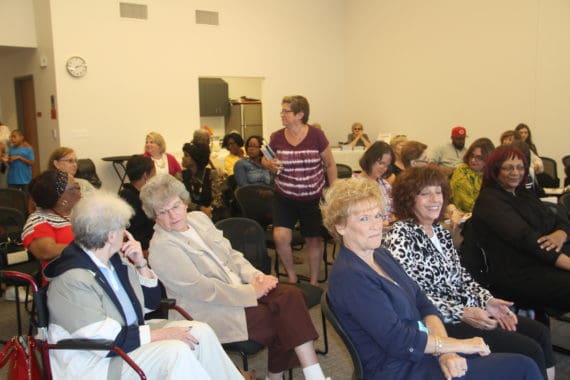 I once again had such a fantastic time meeting people and hanging out!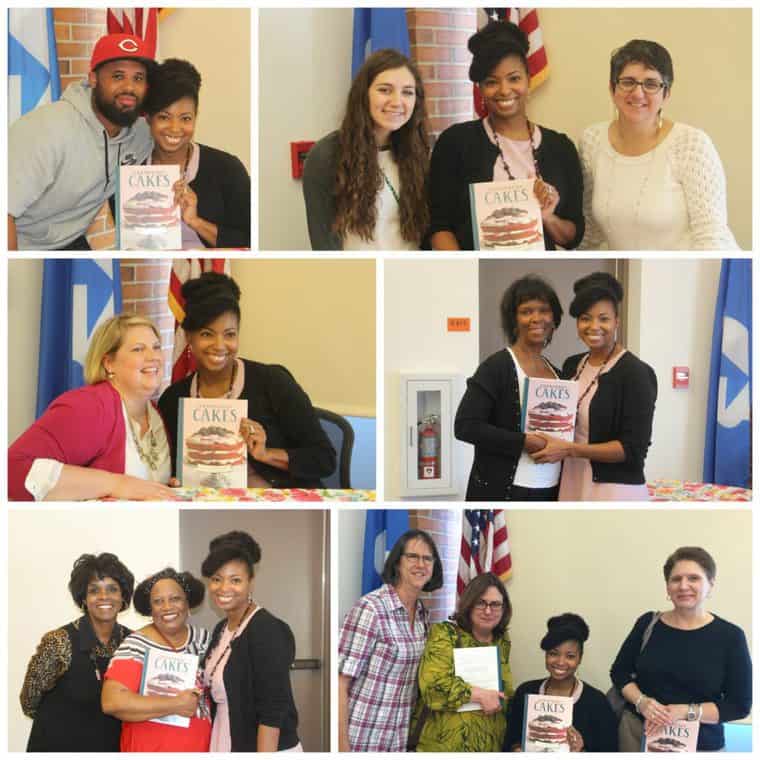 So right now I am on the road in Mississippi and just hit Lemuria Bookstore.
And next week, I am heading to the Kohler Food and Wine Experience which I seriously CANNOT wait for. I will be hanging with my dear blogger friends and doing some demos from the book. I will also get to meet THE Jacques Pepin so get ready for a big update after that.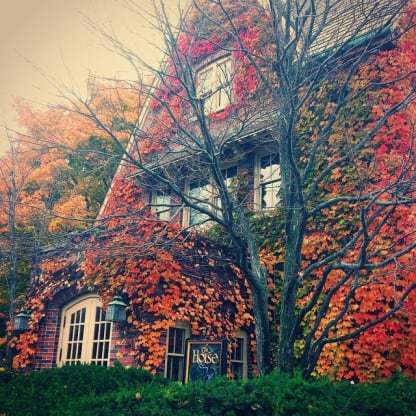 But if you want to check out my experience at Kohler last time, check out my post from last year HERE.
I can't wait to share all the fun of my trip here in the next road recap! Until next time peeps. Love you and can't wait to meet so many of you soon!
And remember, if you want to follow along, check out my Instagram page and follow the #GrandbabyCakesBook hashtag for more photos!