Stuck at home but still want to exercise?  Here is a list of the very best low impact and high impact home workouts ranging from yoga to dance and HIIT that can be done right in your house!  You will forget all about the gym!  If you are staying home a ton, make sure to also check out my Ultimate Home Pantry List and commit to safety with my Homemade Hand Sanitizer!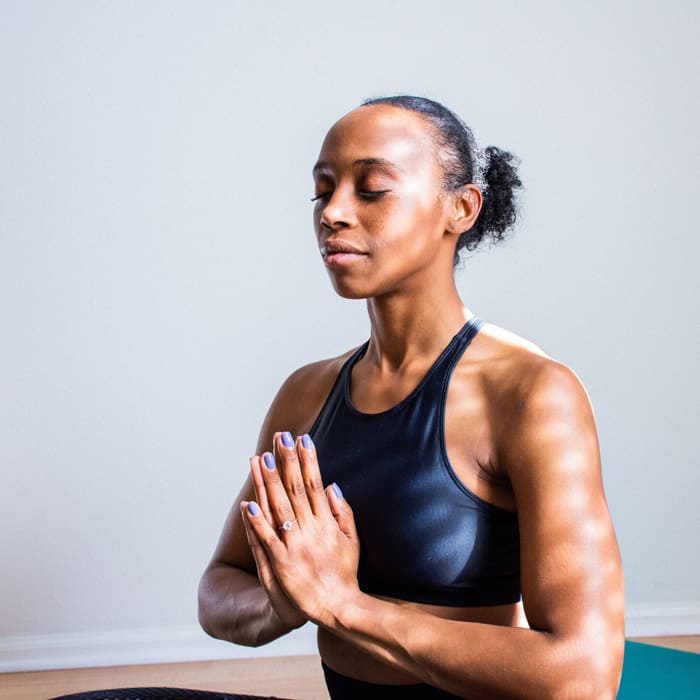 Maintain a healthy immune system and a positive attitude by adding a workout into your daily routine. Thirty-minutes of activity is guaranteed to help fight off stress and avoid potential illness.
Sometimes we are in a state were we are stuck at home and the local gym is unaccessible.  But that doesn't mean we still can't exercise!
By finding positive, productive outlets, we can make the most out of a at home situation. Daily exercise promotes a healthy body and a balanced mind. Join me in committing to staying active and more importantly, staying positive.
Should I exercise At Home?
Exercise causes a change in antibodies and white blood cells. White blood cells are responsible for maintaining our bodies' immune systems and fighting disease. The rise in body temperature during exercise is also proven to kill bacteria and help to flush out the lungs. Workouts are also proven to slow down the release of stress hormones; these hormones can compromise the immune system.
Doctors are currently encouraging us all to stay active! Just 30 minutes of activity is not only beneficial to the physical body but to our mental health as well.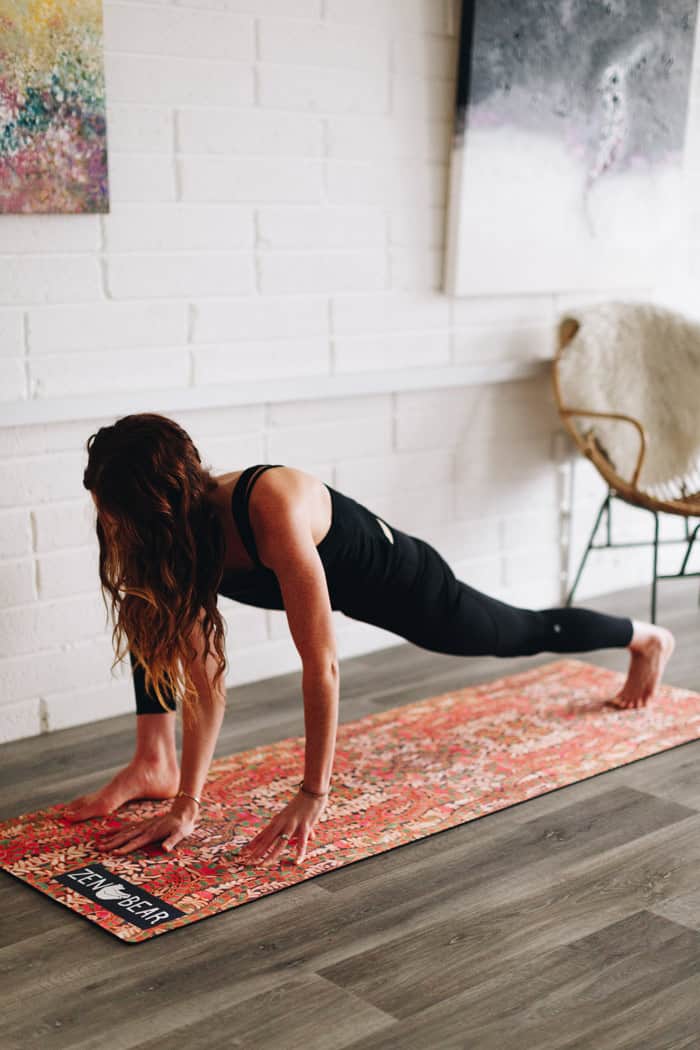 HOME WORKOUT IDEAS
I love a good home workout! In my day to day life, I don't have the time to get to a gym or hop on the treadmill. Luckily, there are an incredible amount of resources out there for home exercise. All you need is a yoga mat or towel, a couple dumbbells or heavy cans and internet access!
If you're working with bare minimum, that's okay too! There are plenty of no equipment necessary workouts that are just as effective.
Below are a few example videos based on various workout methods. Most videos are beginner level and intended for all ages.
YOGA
35 Minutes Pure Joy Yoga, Cardio & Meditation Session – Pop Sugar 
Stress Melt- 26 Min Yoga Break – Yoga with Adriene
30 Minute Full Body Yoga for Flexibility and Strength – Sarah Beth Yoga
35 Minutes Pure Joy Yoga, Cardio and Meditation Session 
PILATES
30 Minute No Equipment Barre Sculpting Workout
30 Minute Strength, Cardio and Pilates Core Workout
Pop Pilates for Beginners – Total Body Workout
Beautiful Body Pilates – Total Body Workout
HIIT
30 Minute No Equipment Cardio & HIIT Workout
30 Minute HIIT Workout from Pop Sugar 
30 Minute HIIT Cardio Workout with Warm Up by SELF
Low Impact Full Body HIIT Workout by Heather Robertson
DANCE
30 Minute All Levels Cardio Dance Workout
Bollywood Dance Workout to Have a Blast While Burning Calories
30 Minute Low Impact Dance Grooves Workout
GET THE FAMILY INVOLVED!
Home exercise are a great opportunity to get the whole family involved. Round up the kids and corral the spouse! Heck, grab the pets! Not only will you be keeping the whole family active but, you're spending time together. I find that my family helps to keep me accountable. Can't hurt to try.