Disclosure: I was compensated by Pillsbury for this post but all opinions expressed here are my own.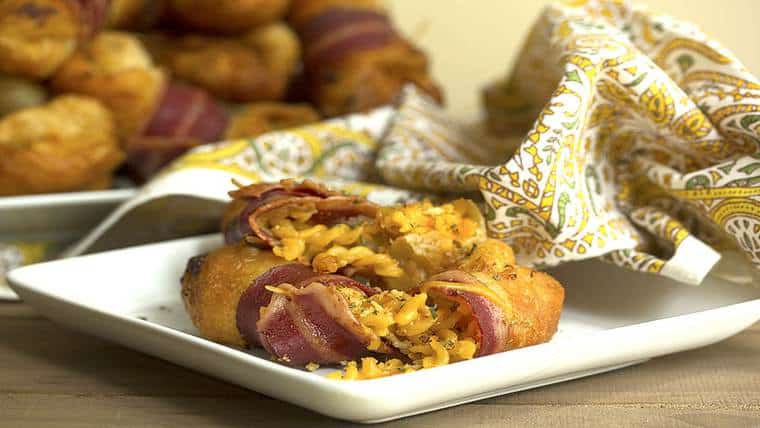 are here! No applause necessary.
My new recipe is up on now, and trust me when I tell you that you will definitely want to make and devour these every chance you get.
This recipe is crazy gooey, cheesy and just plain delicious. Now close your eyes and just imagine the most delicious mac and cheese with extra cheese stuffed inside a Pillsbury biscuit, wrapped in bacon and fried until golden brown. Can you stand it? I certainly can't which is why I had to share this with you asap.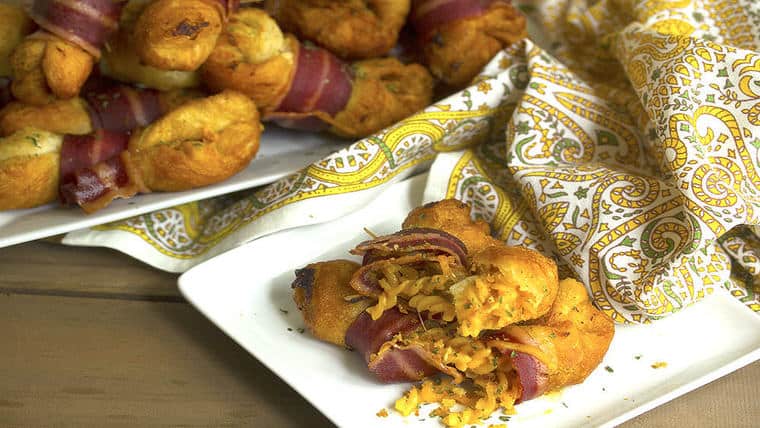 I can't wait to crank out this recipe at every single get together, brunch, game day, sleepover, holiday, any day imaginable. These are going to break any diet you are on but they are oh so worth it.
Check out the recipe and if you need step by step instructions, check those out !
And as always you can always find more of my delicious Pillsbury recipes .