Disclosure: This post is a collaboration with Beef. It's What's for Dinner. on behalf of the Beef Checkoff.
Whether you are looking for fun summer entertaining or ideas for a Taco Tuesday party, I'll show you How to Throw a perfect Mexican Fiesta with a flavorful taco bar sure to wow your guests! If you love this post, you will also love these Birria Tacos!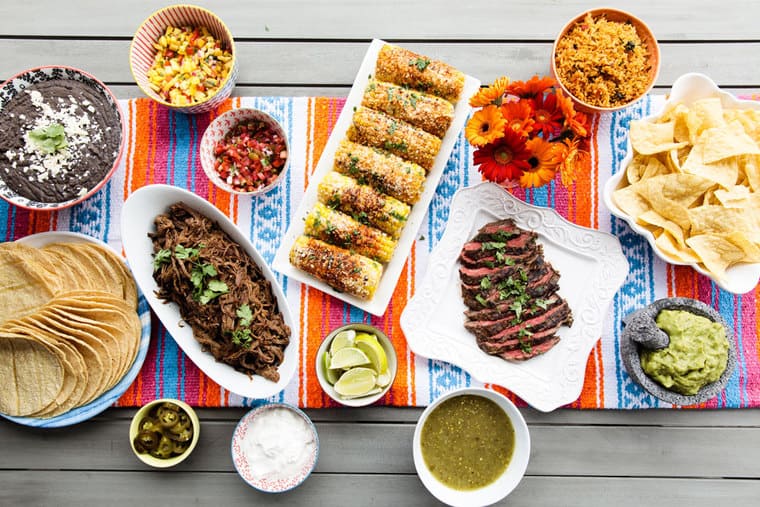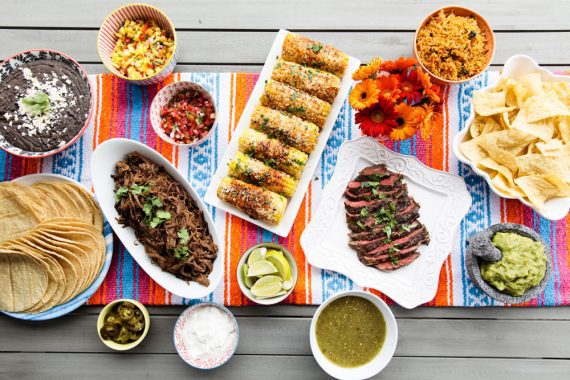 Summer is here, and with it comes the annual pressure of entertaining family, friends or co-workers. But entertaining should never be tedious or boring. Luckily, there are more than a few ways to liven up your backyard summer gatherings. My family loves to spice it up with unique themes each year.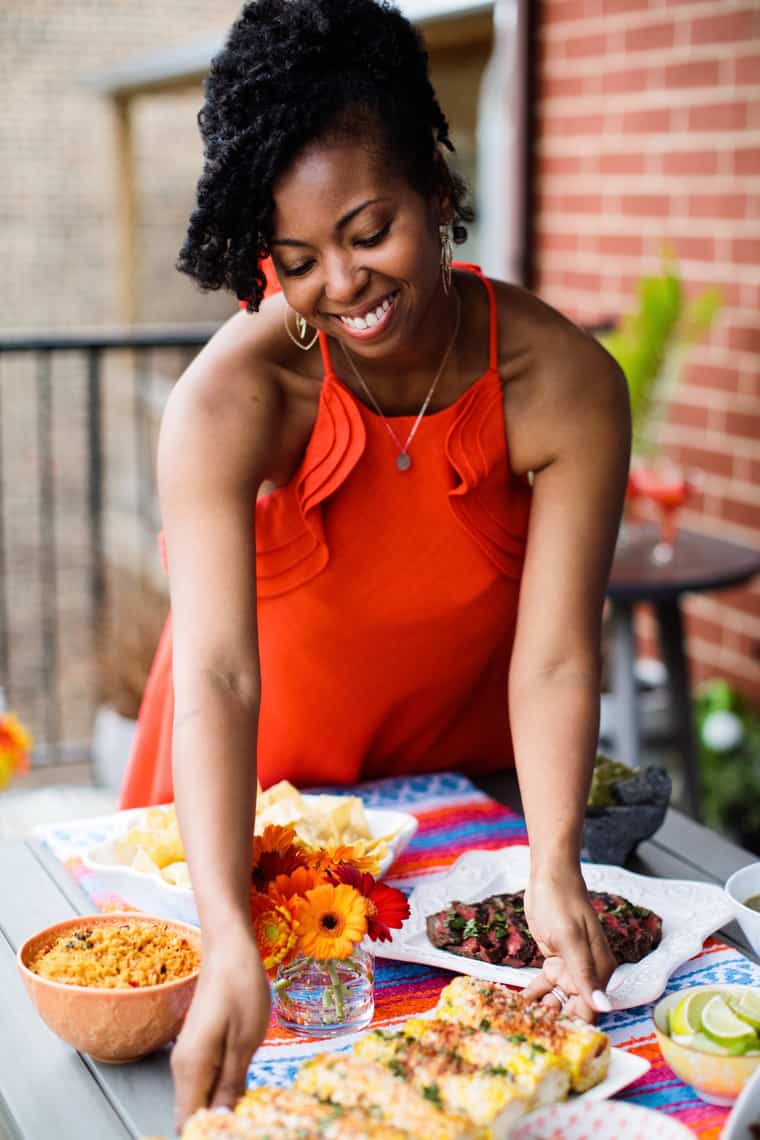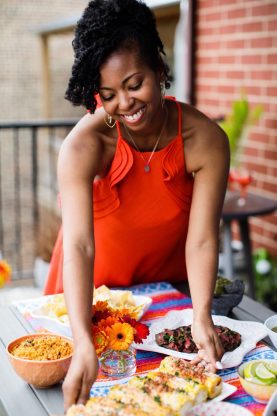 This summer, I am all about get-togethers filled with festive fun, lively colors and bold Latin flavors: enter the Mexican Fiesta! This Mexican themed party is incredibly easy to execute. Here are a few tips on how to create the perfect one right in your own backyard starring a favorite ingredient: beef.
Mexican Menu: Creating a Perfect Taco Bar for Taco Tuesday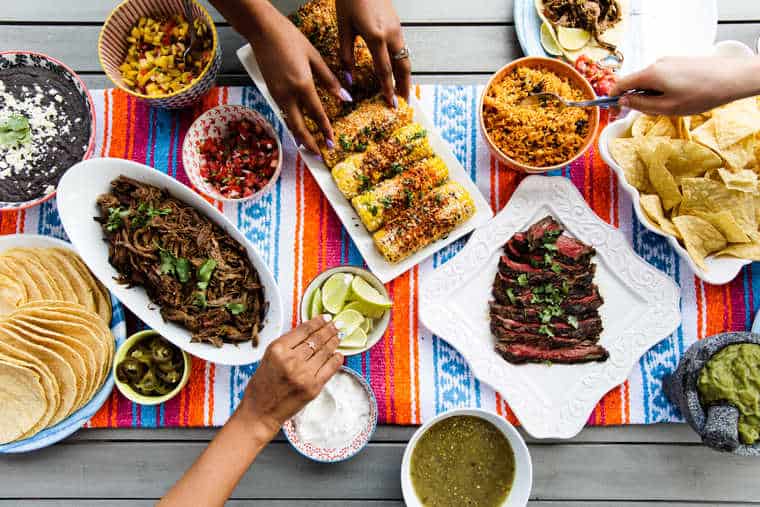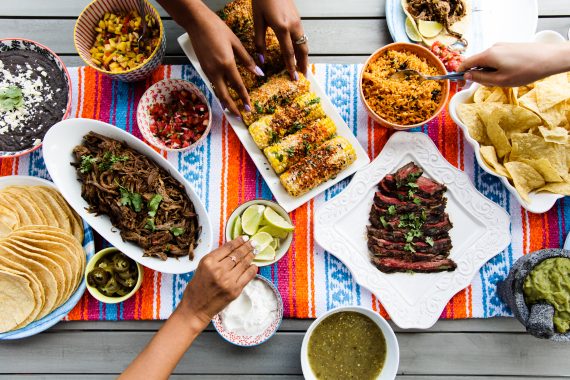 The most important piece to any Mexican Fiesta is of course the food! Beef is the only way to go for your Mexican food menu – it's not only a delicious and nutrient-rich protein that's raised with care by farmers and ranchers, but there are also endless ways for it to be prepared. For this fiesta (or a Taco Tuesday food menu), we prepared our favorite high-quality beef in two different ways.
Here are some tips for making a delicious taco bar menu for Taco Tuesday!
Make a delicious barbacoa shredded beef! You can easily marinate and prep the beef the night before! The next day, cook it in your slow-cooker while you set up your party. Once ready, transfer to a lovely serving bowl.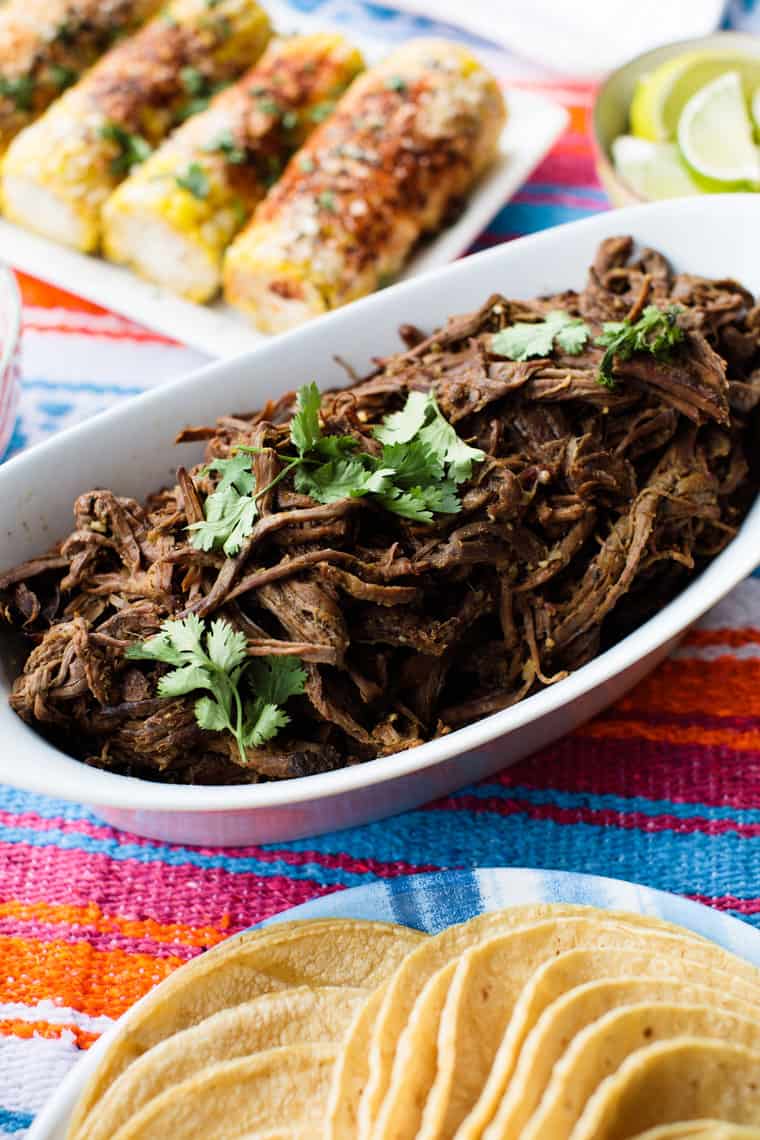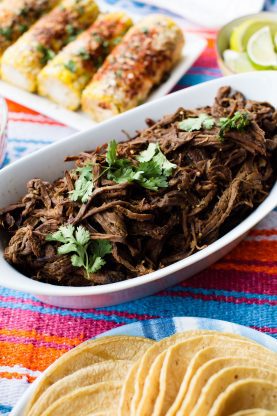 Marinate Skirt Steak or Ribeye Steak to be used in a simple and savory steak taco bar station. The marinade for my

Carne Asada

or Skirt Steak Recipe with Chimichurri or my

Tequila Ribeye

recipes are perfect options. Grill your steaks in large quantities then slice them and add to a platter in the center of your taco bar.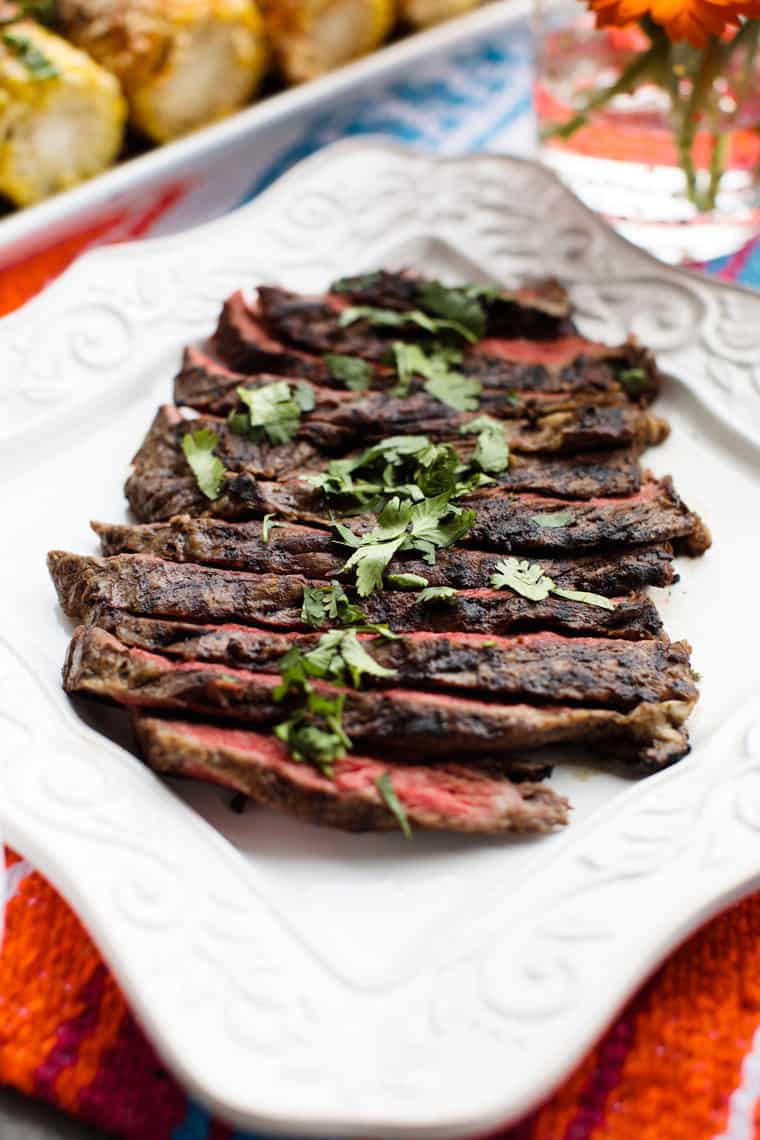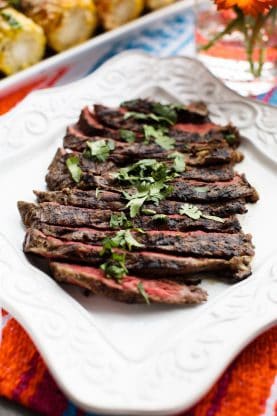 Don't forget the sides! You must have amazing sides like elotes (

grilled Mexican street corn on the cobs

), refried beans, Mexican rice, Salsa Verde and of course homemade guacamole. To save time, grab these items from a Mexican grocery store prepared food aisle and get that authentic taste without all the work.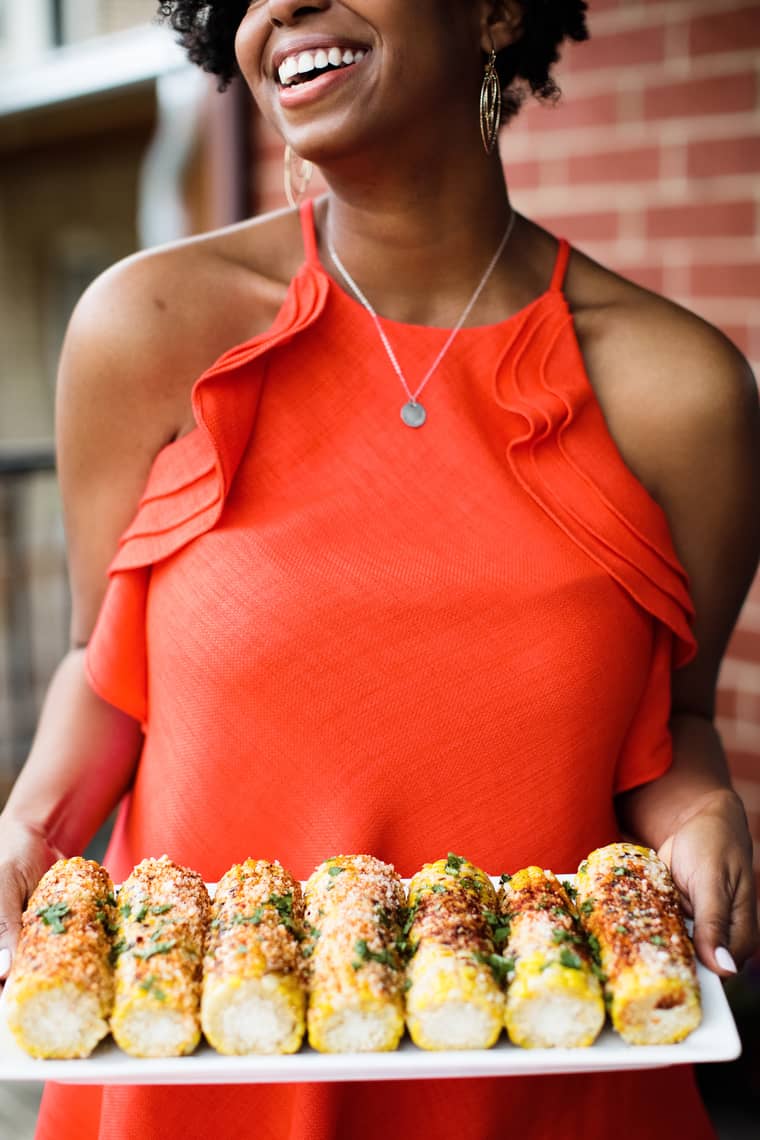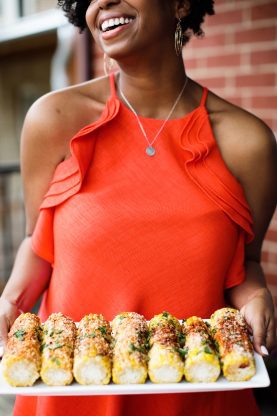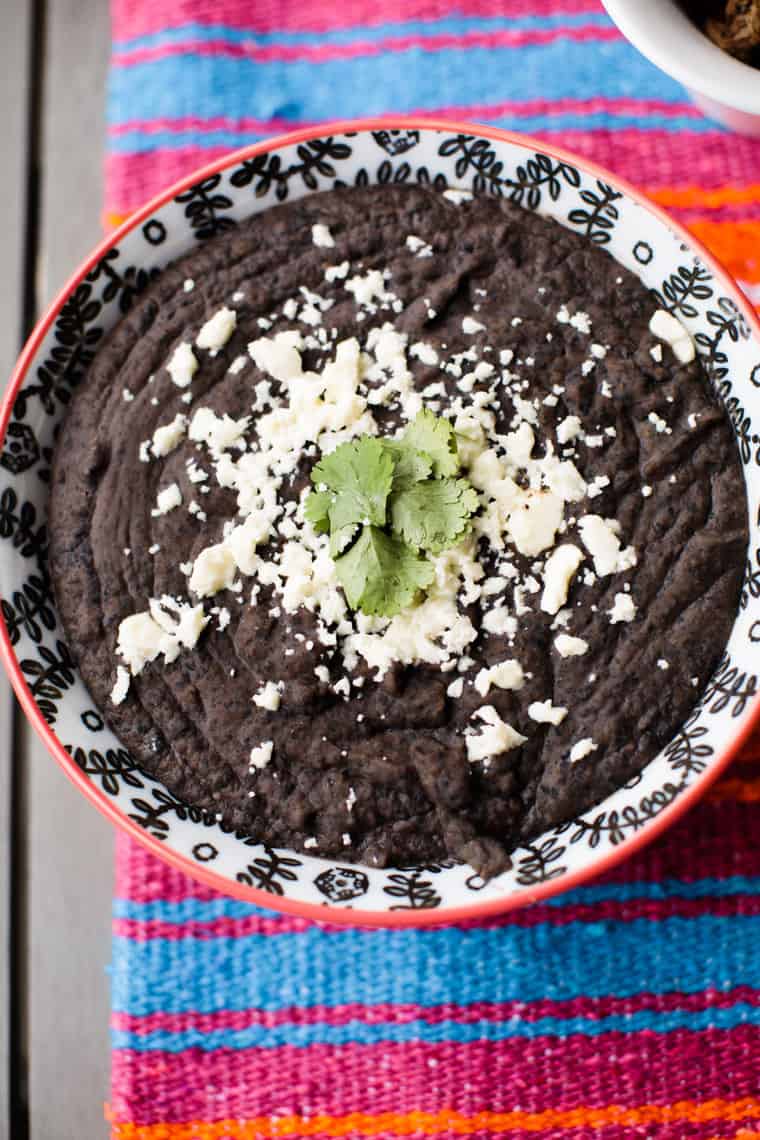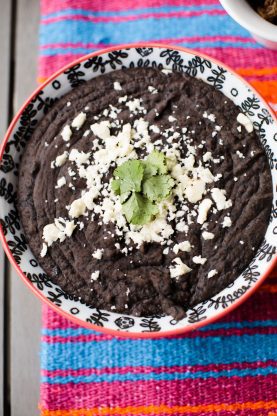 Bring in the salsas! My favorites to include are the traditional Pico de Gallo and salsa verde. For a fun tropical twist, add a mango salsa as well! Make sure you have plenty of tortilla chips for the salsas and guac. They always seem to go the fastest.

If you have leftover barbacoa and grilled steak after the party, add to easy quesadillas or wrap up in tortillas and fry for easy taquitos.
Mexican Fiesta Cocktails and Desserts
Make it easy by creating a small self-serve station that features a pitcher of margaritas in your favorite flavor. Personally, I love the sweetness and vibrant color that strawberry margaritas offer but other amazing flavors like mango, guava, and pineapple are also incredible.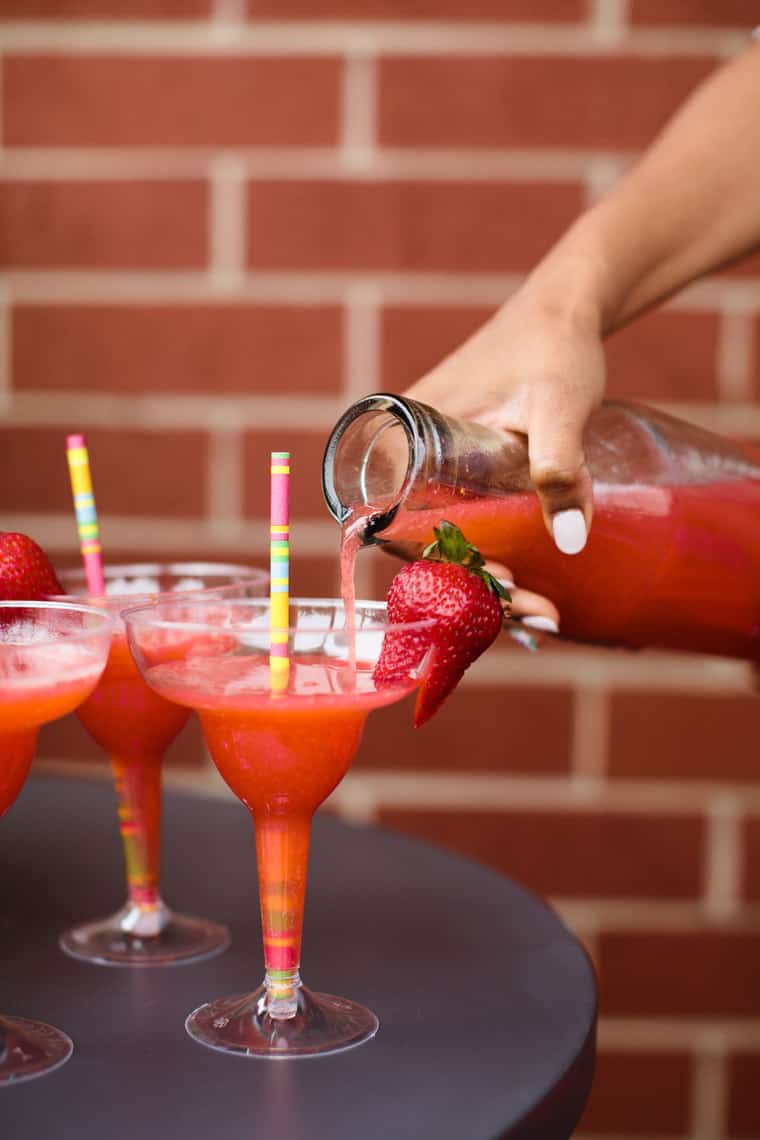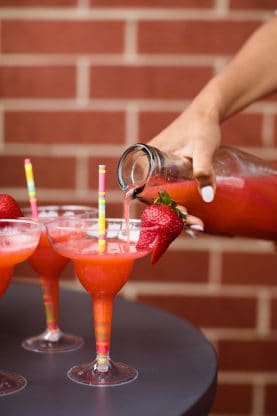 For dessert, the sky's the limit! You can serve anything from a dulce de leche pound cake and mini churros to traditional Mexican wedding cookies. However, I love serving piñata cupcakes.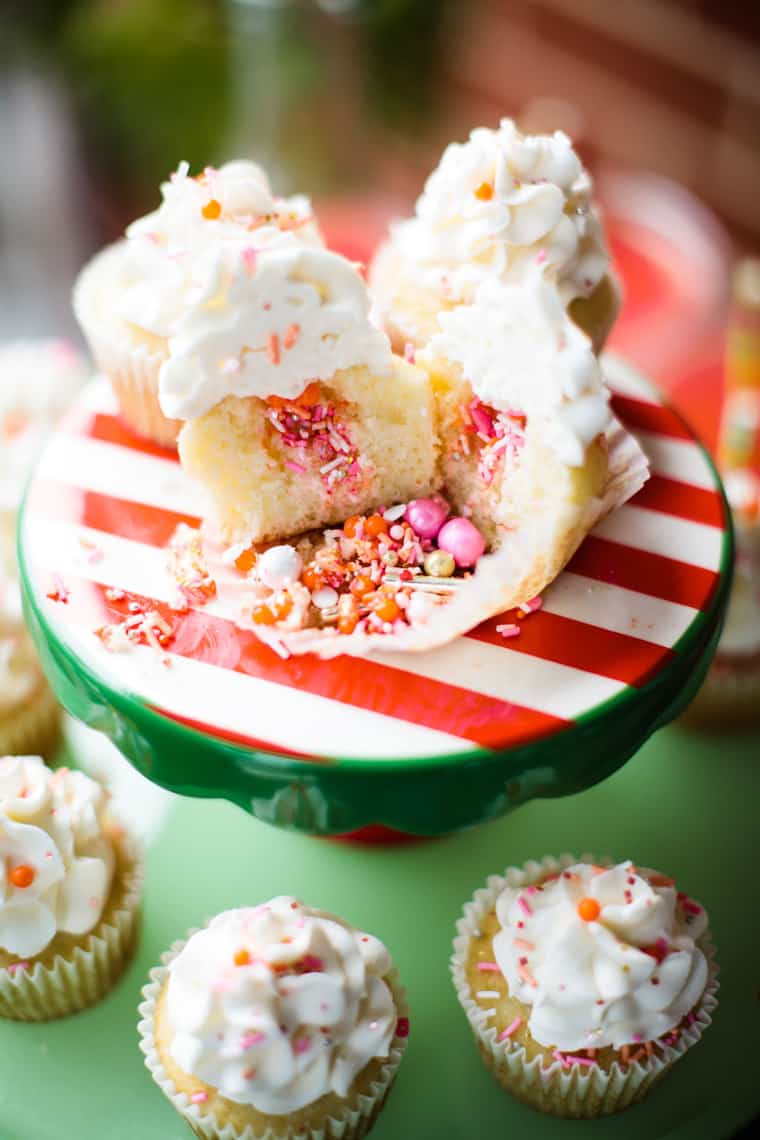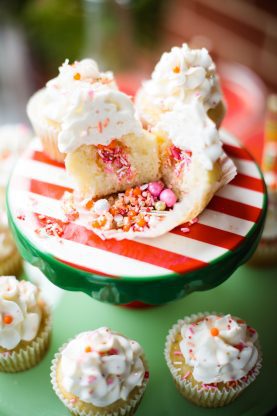 Start with a yellow cake batter (you can use homemade or use a box mix for ease), and bake the cupcakes according to instructions then remove cake from top of cupcakes and fill with sprinkles. Top with buttercream and serve. They are seriously so fun for your Mexican Fiesta on Taco Tuesday, and your guests will get a kick out of the surprise inside.
Mexican Themed Party Decor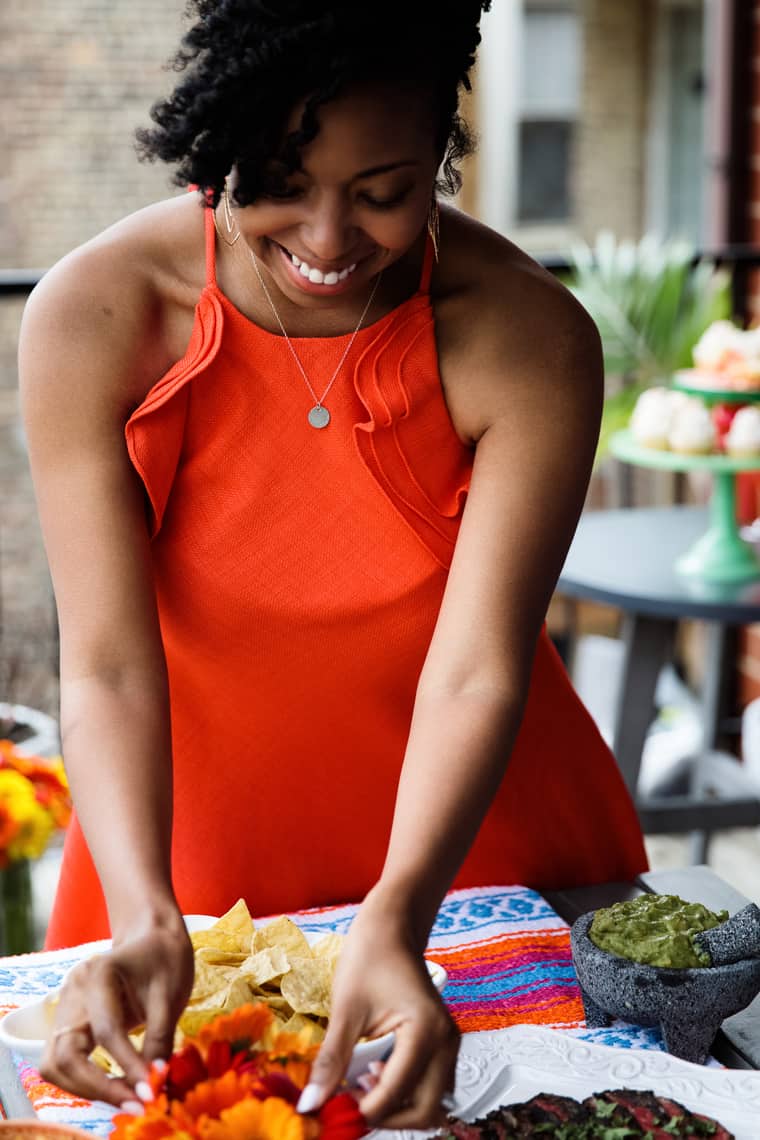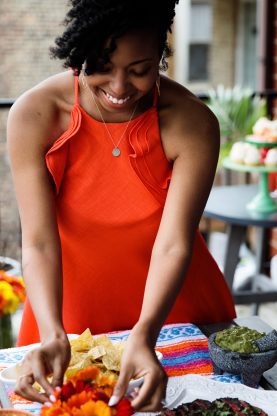 Every great party starts with lively decorations that both play up the theme and set the tone. Mexican Fiestas are all about bright, cheerful colors so have fun! You want to avoid too much stale cohesion. I love to mix and match my plates, bowls and serving dishes with bold patterns, colors and textures.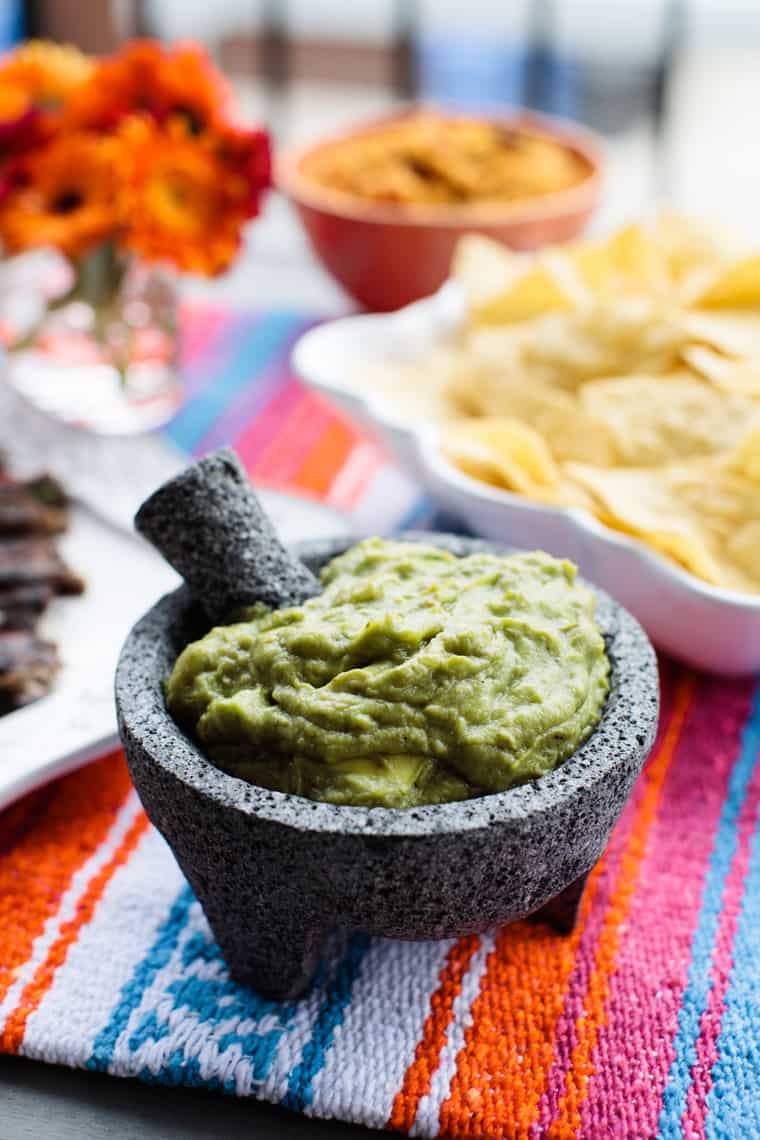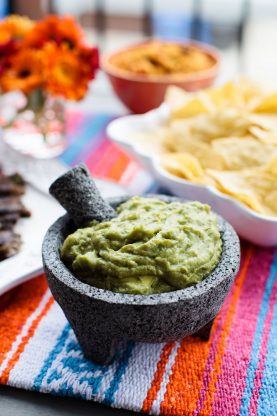 If you want to add additional pieces like a mocajete, a piñata or a Mexican woven tablecloth, you can find some super reasonable options online. The point is to add as many splashes of unique tones as you can to really create a festive atmosphere.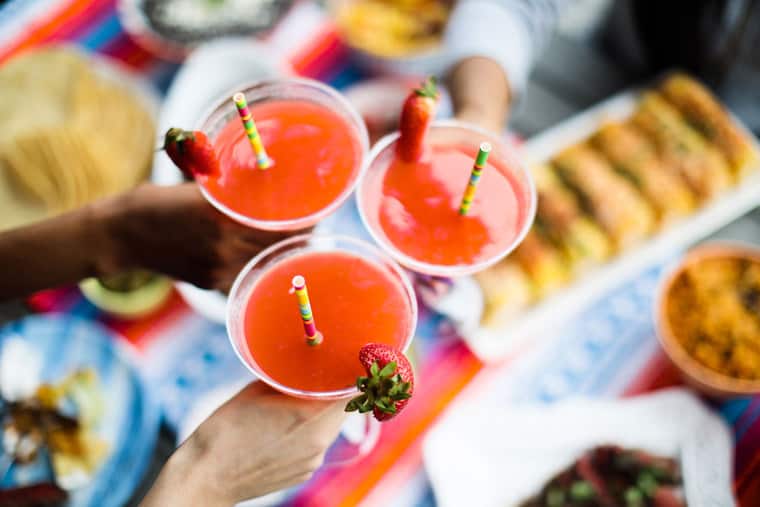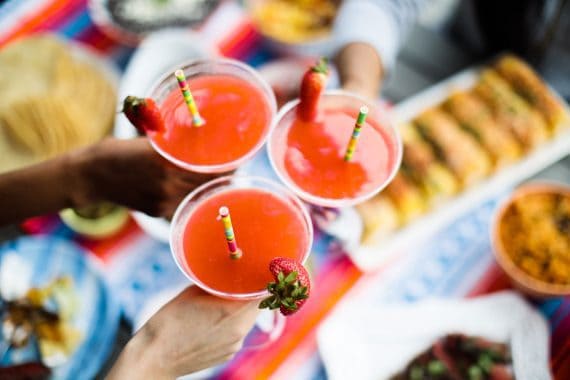 At the end of the day, you can create whatever you want. Throw together an awesome playlist and get the party started. Finally let the good times roll. Remember to have a ball with your guests and unwind. No one loves a host that spends too much time in the kitchen and not enough time enjoying the party. It is a fiesta after all!!! For more menu inspiration, visit. https://www.beefitswhatsfordinner.com/recipes.