Disclosure: I partnered with BROOKSIDE Chocolate for this post, but all opinions expressed here are my own. I am grateful for authentic partnerships like this.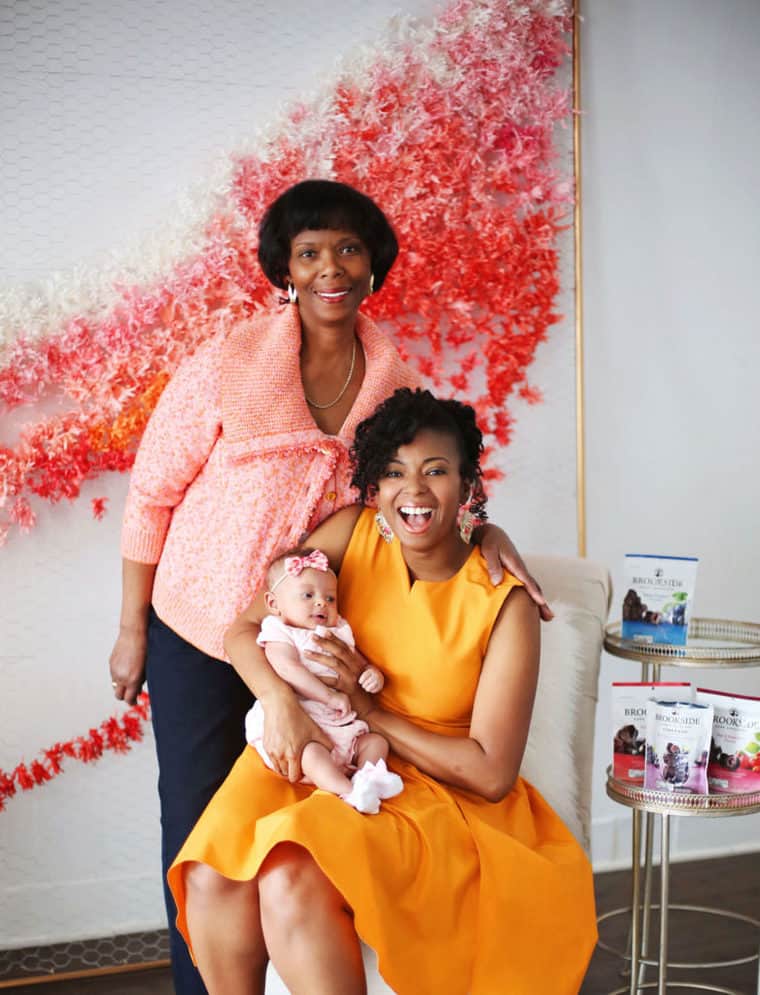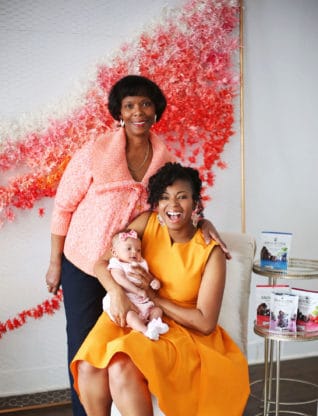 This Mother's Day is going to be a bit unique for me. Since the time I began Grandbaby Cakes in 2012, I have always paid homage to the women who paved the road for this calling. From the head matriarch known as my "Big Mama," to my best friend and incredible mother, to my aunt who is my second mother, I have always known that I would not be remotely close to the woman I became without their strong leadership, tenacity and love. I have known this from the depths of my being since day one, and that truth has never wavered. My relationships with them are cherished.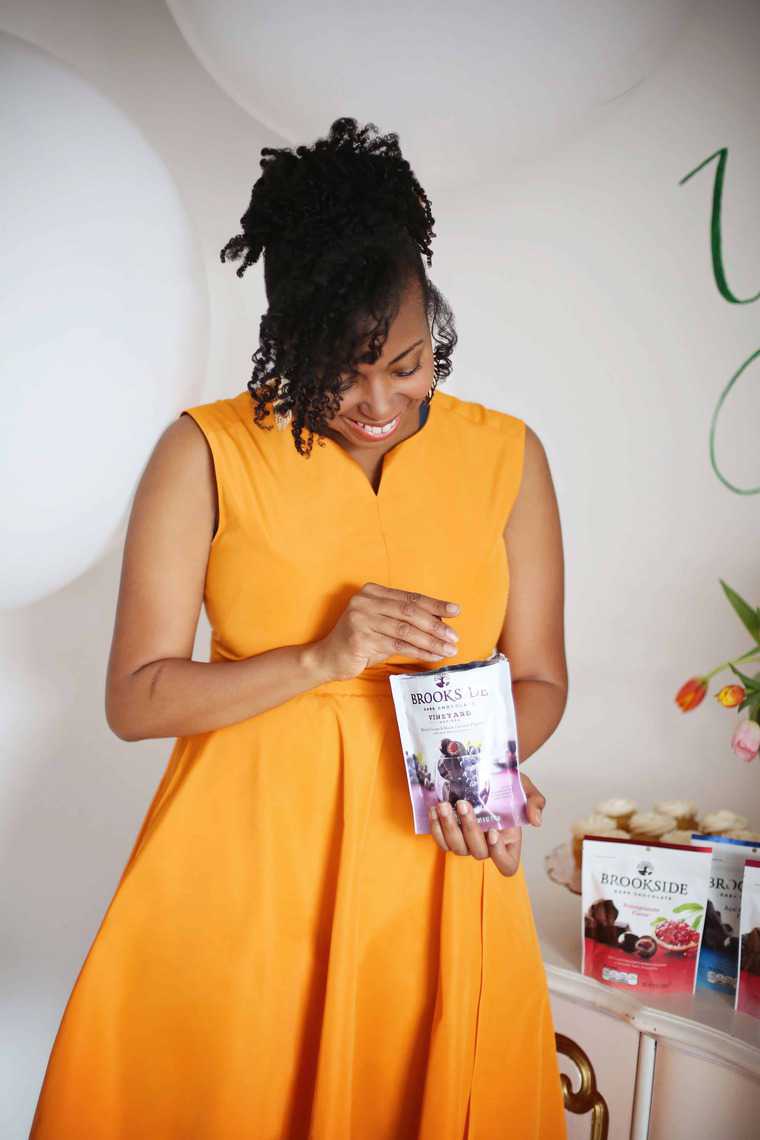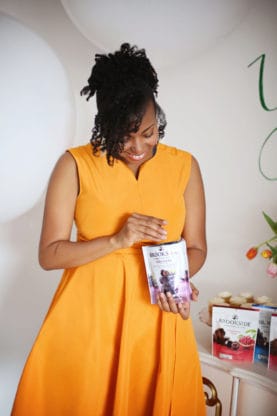 Last summer, I posted a photo to my Instagram account featuring these women as I announced that my baby girl would be joining this esteemed generational bunch of ballsy ladies. The generational love hit me even stronger. When I finally welcomed my Baby Cakes into the club on February 7th this past winter, the understanding and significance of that moment was stronger than I could have ever imagined.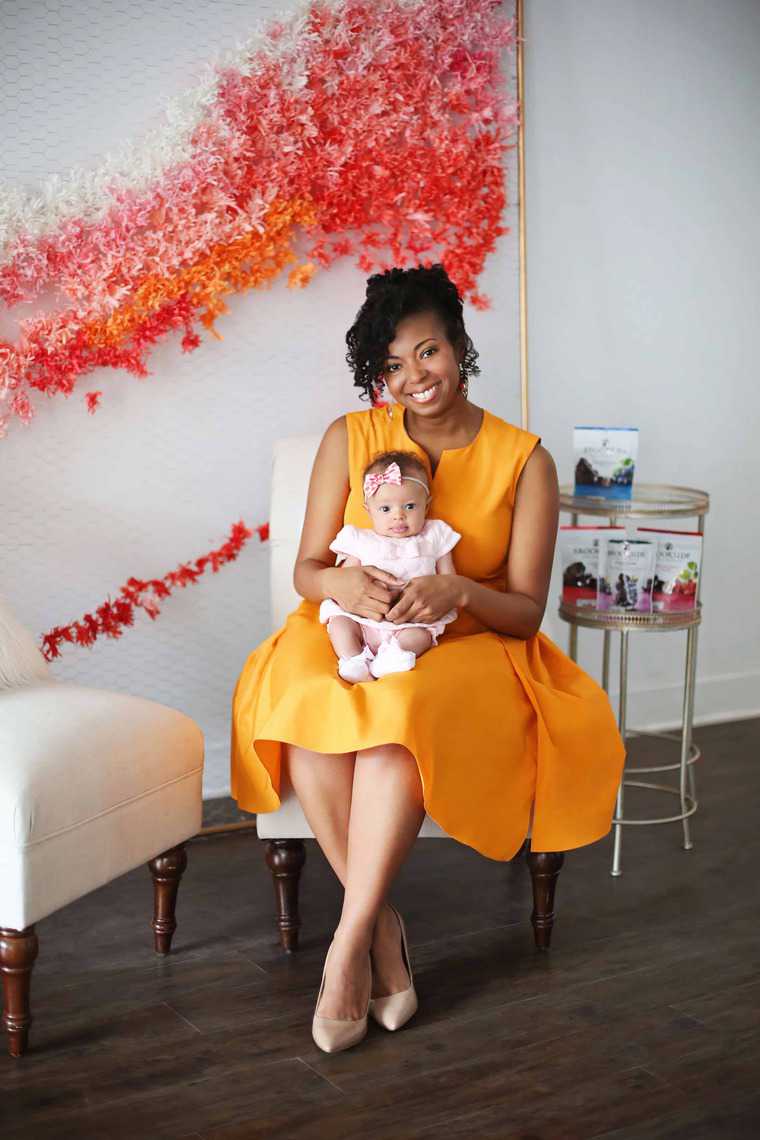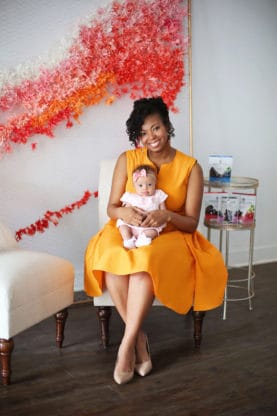 Becoming a mother has totally opened my eyes even more to the amazingness of these women, particularly my mother. My mother has been my role model for as long as I can remember. I cannot think of a stronger or more giving woman than her. In fact, anyone would be hard pressed to find one, because she has impacted so many more lives than just that of her children.
From my childhood and up until now, I remember how my mother appeared to be in multiple places all at the same time. Whether I was cheerleading at sporting events or dancing in recitals, she seemed to always be there. When it came to her career, my mother was the consummate professional. She seemed to always be getting a promotion and rising higher and higher in the ranks of her profession. My mother took immense pleasure in serving and giving back to her community. She joined countless numbers of organizations, and from my recollection, she was voted president of each one! How she did all of this without breaking a sweat is beyond me. I never saw her back down from any goal she had. If she wanted something, she worked for it and took it. Period. I realized following that path was my only option. It was my destiny.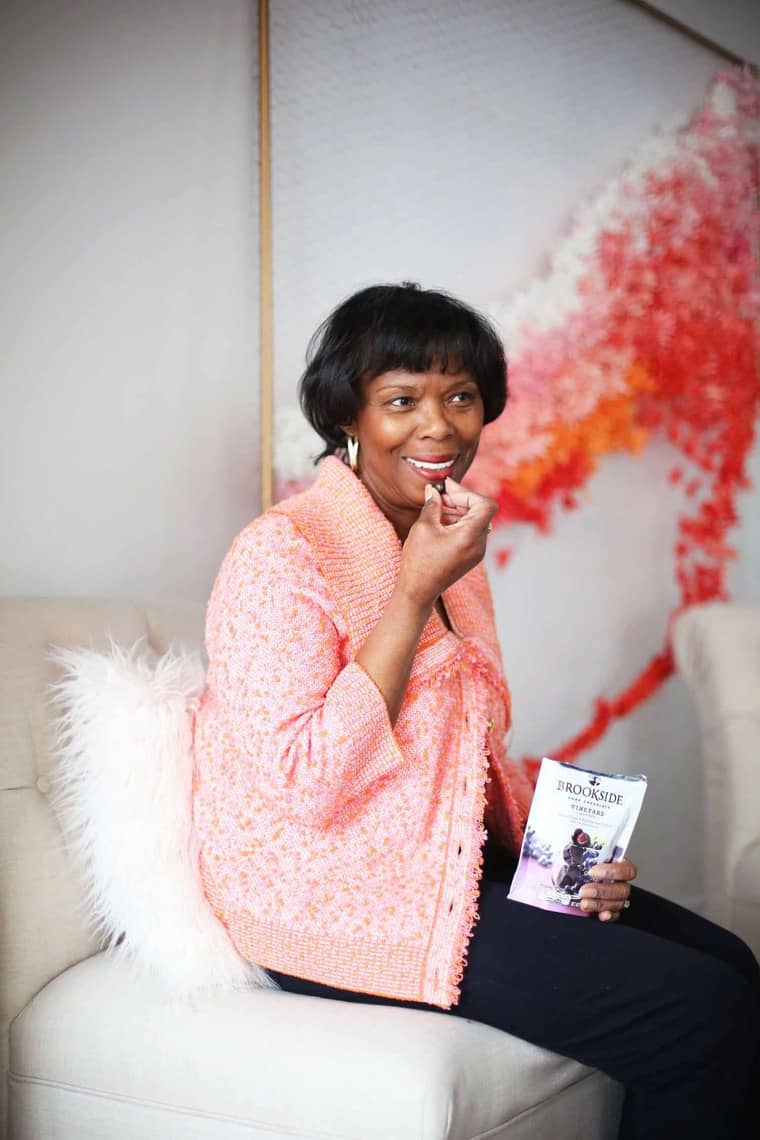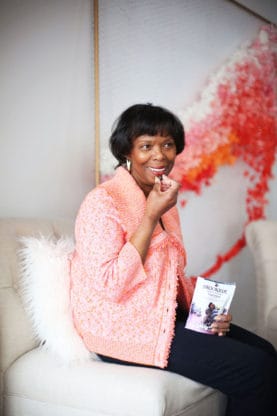 Even now, decades later, I see my mother continuing to follow this path she set for herself. She is constantly by my side on work trips, and now as a "glam-ma," she is helping me raise my Baby Cakes. And while she is retired, she is still heading up organization after organization and raising money for important foundations and nonprofits without breaking a sweat. Nonetheless, she still finds time for herself traveling all over the world at her leisure from Venice to the Caribbean with my daddy. And most importantly, she still exemplifies everything I ever wanted to be. She is (and always has been) living life to the fullest and on her own terms. She led me to do the very same.
Today, I am celebrating this ballsy woman with BROOKSIDE Chocolate in their #ThatsBallsy campaign. I always loved the ingenuity, quality and flavor explosions BROOKSIDE brings to the table. I cannot imagine a better chocolate that excites the senses and really lives in its unique truth. For our celebration, my mother and I adored exploring all of the incredible flavor combinations, and I encourage you to do the same. We fell in love with the Dark Chocolate Goji & Raspberry Flavors that seriously burst in your mouth with the most insane essences of fruit. We also seriously could not get enough of the Vineyard inspired Merlot Grape and Black Currant flavors that made us feel like we were right in Napa Valley during our Mother's Day celebration. We had such an incredible time tasting them all and enjoying each other's company.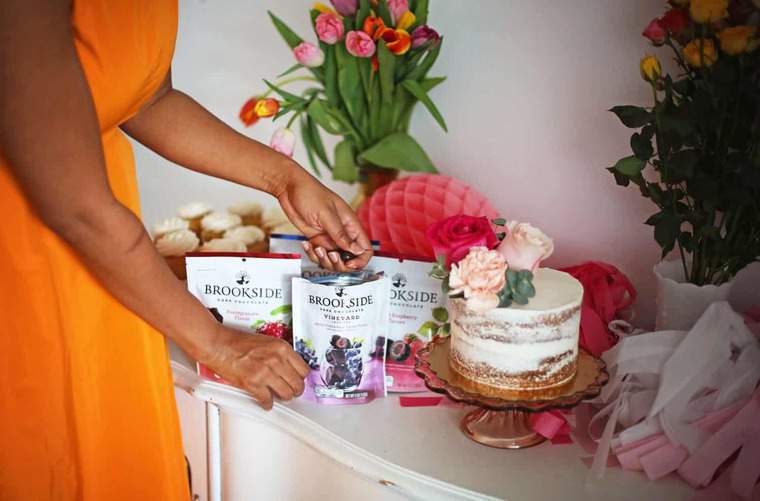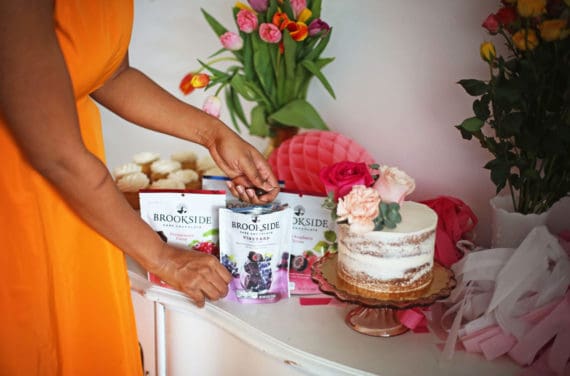 At the end of our Mother's Day celebration, I realized the following: celebrate your mother with all of your being; celebrate the woman you are because of her; and celebrate who you will be for your children one day because of your mother.
How as your mother or role model inspired you with her ballsy moves? Tell me in the comments, I'd love to hear.