This is a sponsored conversation written by me on behalf of Delta Brand. The opinions and text are all mine.
Awesome kitchen refresh with Delta Faucet!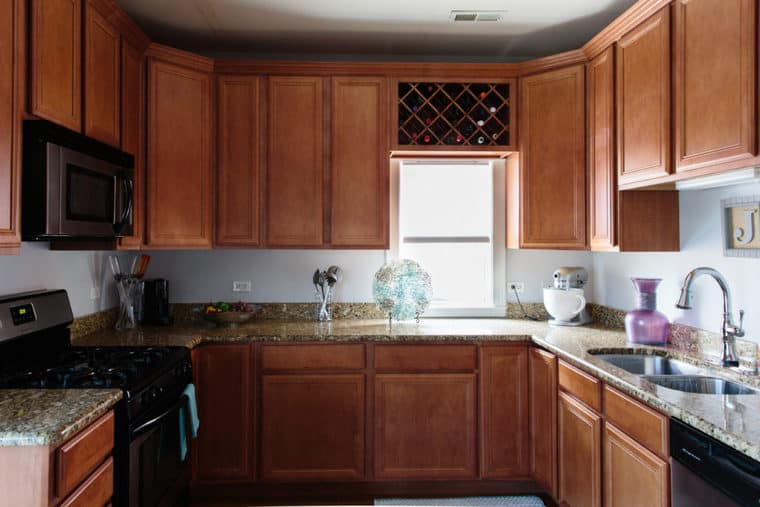 KITCHEN REFRESH
A few weeks ago, I shared my inspiring tour of Chicago design with Delta® Faucet. This week, I am so excited to share what I was inspired to do: my kitchen refresh! Kitchen makeovers require a lot of patience and thought. For years, I have wanted to make some changes to my kitchen that felt more "me", and this partnership with Delta Faucet made it possible.
My original kitchen design was pretty much how the previous owner of my condo left it. I was so busy after moving in that I never got around to personalizing it. I always felt like the red was energetic but a little too much for a space that I wanted to be my cooking and baking zen den. I spend an awful lot of time in my kitchen working, so I needed this refresh more than I care to admit.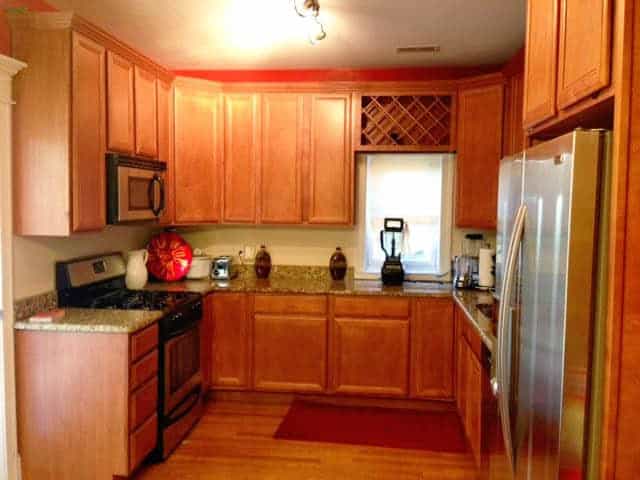 KITCHEN DESIGN THEME
After my trip to Chicago, I had tons of ideas in mind for how I wanted to transform my space. Water was the major theme. It is tranquil, relaxing and flowy. I let the entire design be dictated by it. I, of course, started with replacing my older faucet with the Cassidy Single Handle Pull-Down Kitchen Faucet with Touch2O® Technology.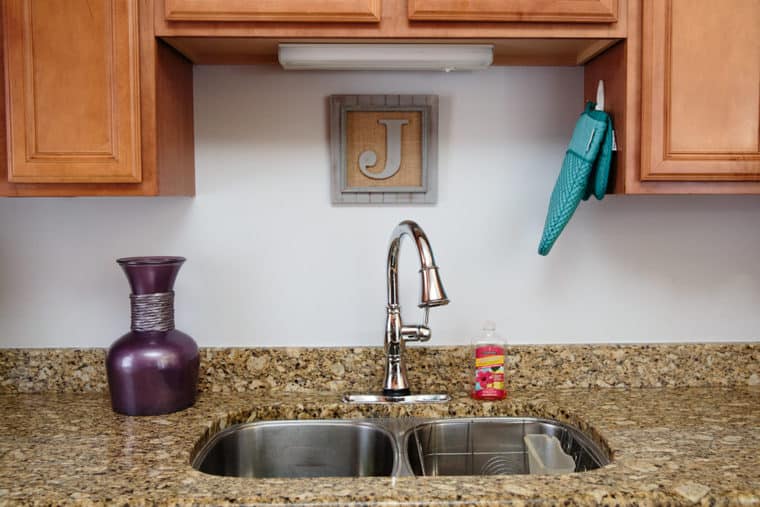 KITCHEN REFRESH PROCESS
This change alone really renewed the kitchen in a wonderful way. The design is modern with a touch of traditional flair. It also had a bit of movement which I liked. The Touch2O Technology is really the kicker though. I may or may not have played with it for about an hour after it was initially installed.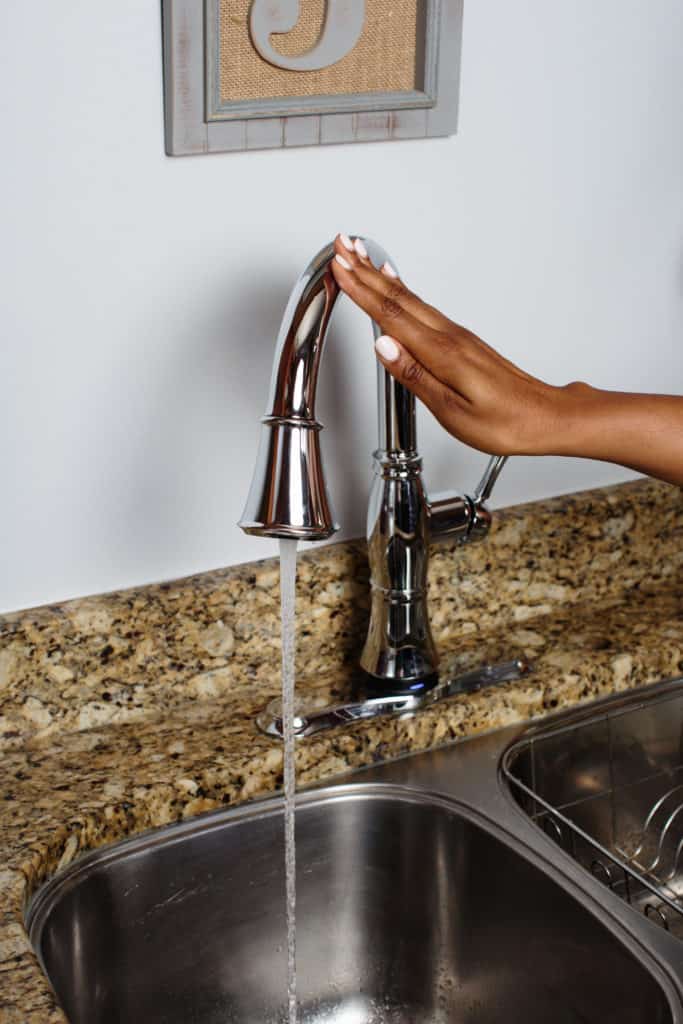 Next, I removed the harsh red in the space and replaced it with a very relaxing gray that totally calmed down the kitchen and made it peaceful. It created an energy that I loved. In fact, the entire space felt totally different. Then I added new blinds to the space. They are clean, streamlined and perfect for the new space. Because my color palette was inspired by water, I added accessories in soft blues, teals and turquoises throughout the space. The paintings selected all had the flow of water as a theme. They anchored the seated area.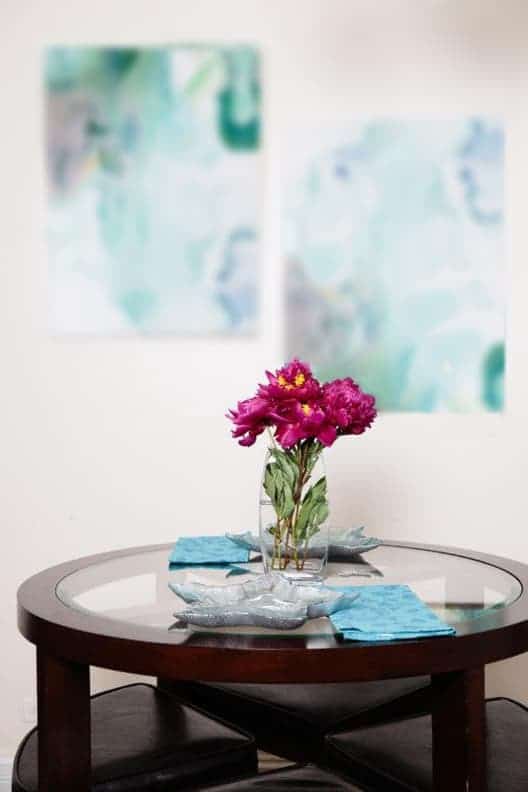 I also found these gorgeous textured plates for a tablescape that were in the shape of starfish. I loved this accent iridescent plate that had a wonderful wave design. It pulled everything together.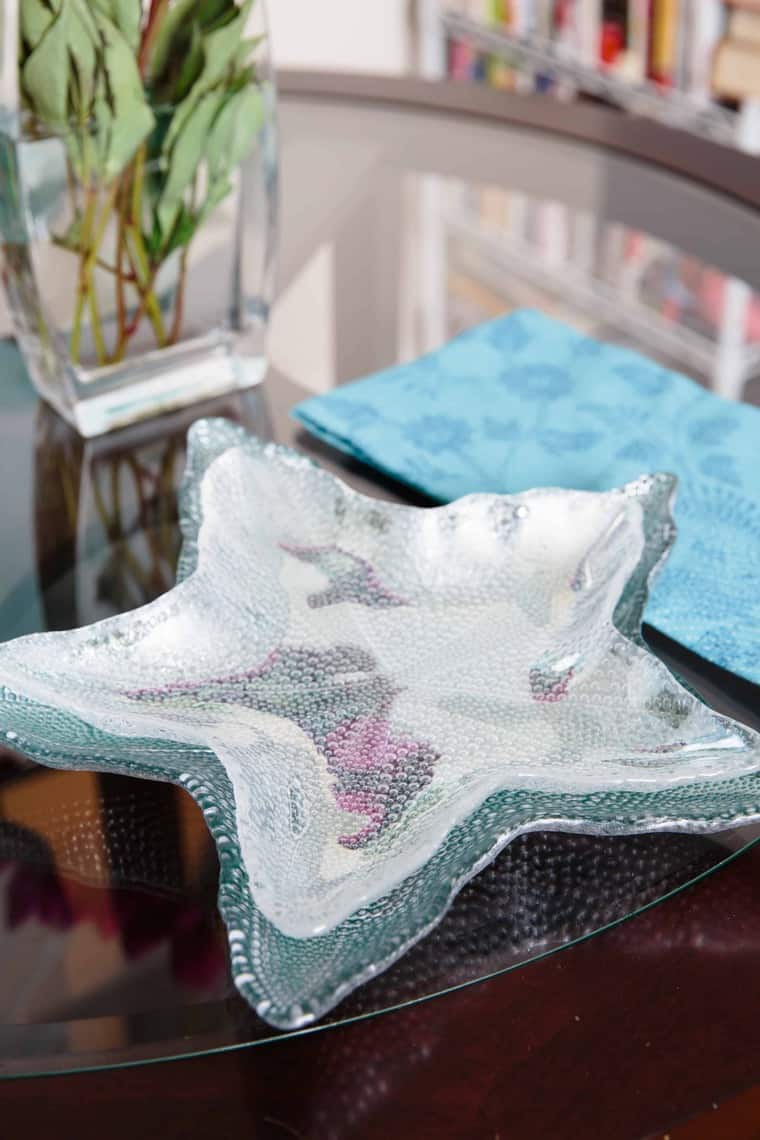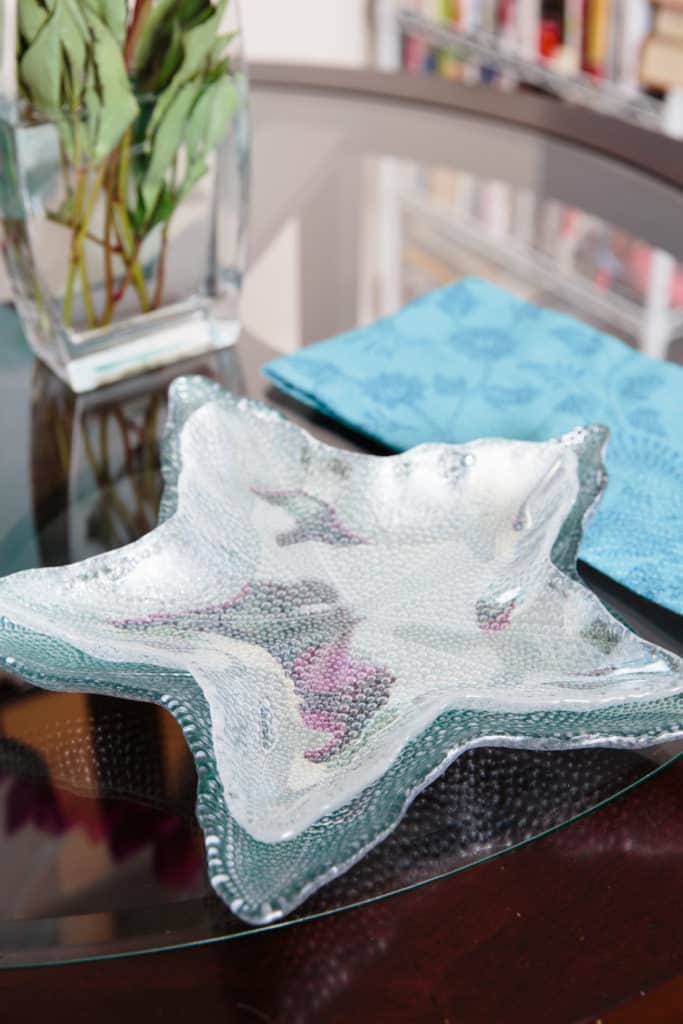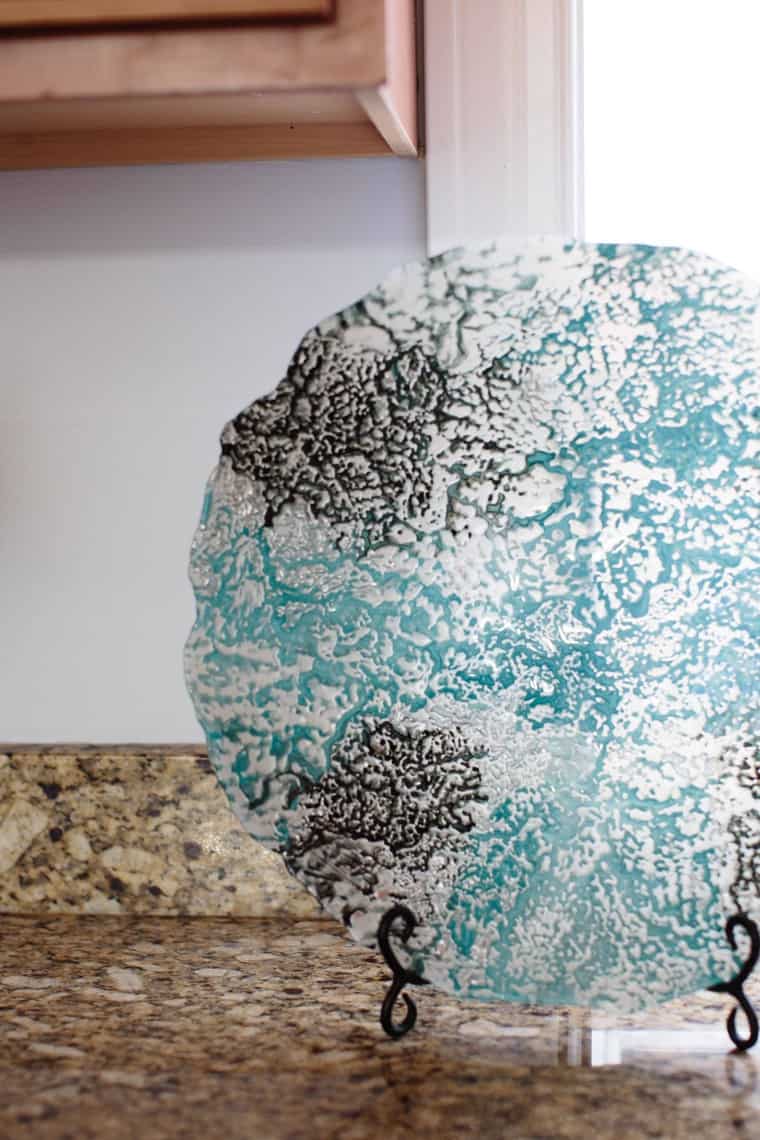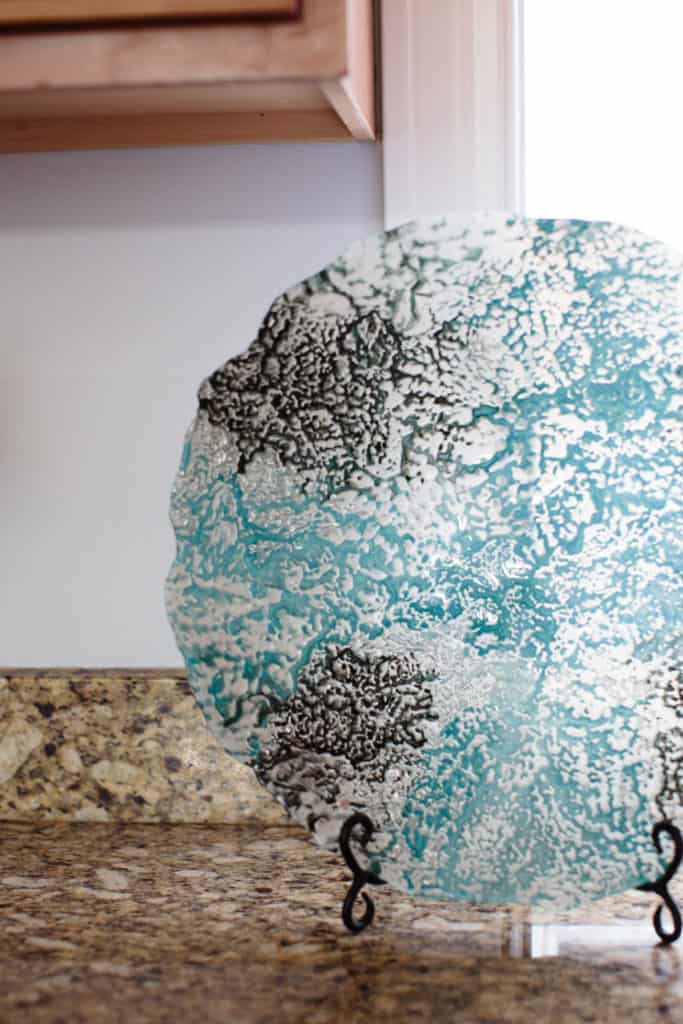 In the end, the space felt brighter, more cohesive and totally my vibe. At some point, I think I might paint my cabinets white to really complete the makeover. But for now, I am so happy with a space that reminds me of beautiful water and a calm retreat. I already feel better spending so much of my time in this space.