With the launch of my first cookbook, several national & cable television appearances, and a NAACP Image Award nomination, 2015 has been a year to remember!
As another year comes to an end, I am honestly so sad to see 2015 leave so soon. After writing this blog for a little over three years, I really felt like I came into my own and had one of the most rewarding years ever. Seriously I cannot tell you how incredible this year has been for me.
It has helped me build my confidence in a career that I quite honestly didn't know I had the chops to pursue full-time. Last year I was still wondering if I wanted to do this and was even looking at job listings but now I know that this is where I need to be. It takes a lot of grit to make it, pay the rent and stand out in this field among some seriously talented bloggers. Thank goodness so many of them are my friends and offer sound advice whenever they can.
Instead of telling you every single thing that was life changing about 2015, I thought I would share some of the big highlights.
My baby and first cookbook Grandbaby Cakes came out.
I can still remember the exact moment when I held the advanced copy in my hands this summer. I couldn't believe what I created with my publisher Agate (who was the best partner I could have ever had for this project!). In that moment, I was changed forever.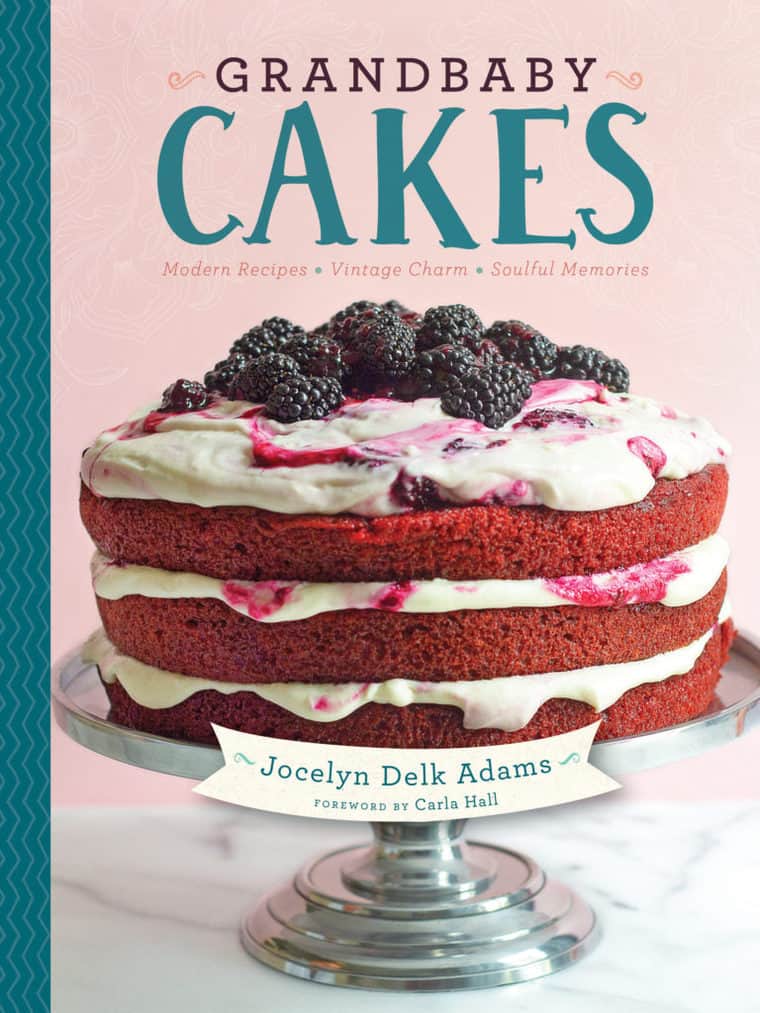 After it officially launched in September, I was so taken aback by all the love for this little book that started as a love story for my family and heritage. From People Magazine, Vanity Fair, and Yahoo Cookbook of the Week to NBC, Design Sponge and so many other honors including my big blogger tour with my dear blogger friends that supported my book like nobody's business, I am still so grateful and so blessed to have had the most beautiful debut book I will never forget. And can I just say that this photo of my grandparents holding the book is the icing on the cake?
Can I tell you I had the time of my life? No nerves, no doubts, just bliss.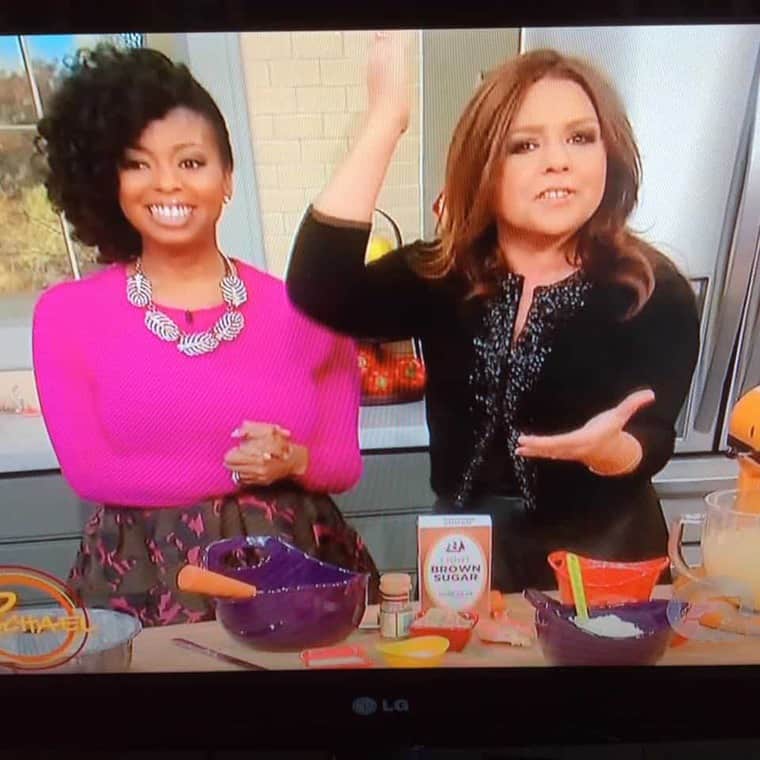 Rachael was a total sweetheart and the producers were some of the nicest people I have ever met! If you have watched the segment, you know about the mistake made on the show that ended up being the most fun mistake ever! If you haven't seen it, check it out below!
My Pillsbury TV segment aired nationally during the Thanksgiving Day Parade on CBS.
Seriously pinch me! I had the privilege of watching this while I was in Mississippi for Thanksgiving with my grandparents. Big Mama and Big Daddy were just so proud. To see their excitement and the rest of my family's joy was one of the best moments this year.
This feature in Essence Magazine was seriously life changing.
And there's a reason why. It has always been a dream for me to be in Essence Magazine. I have read it since I was a little girl. Last year around the time I was in the December issue of Better Homes and Gardens, a friend asked me when I would be in Essence. I told her soon. I had nothing in the works but things just kinda happened with a lot of hard work. This taught me to always speak life and positivity into my situations and always believe. Believing works!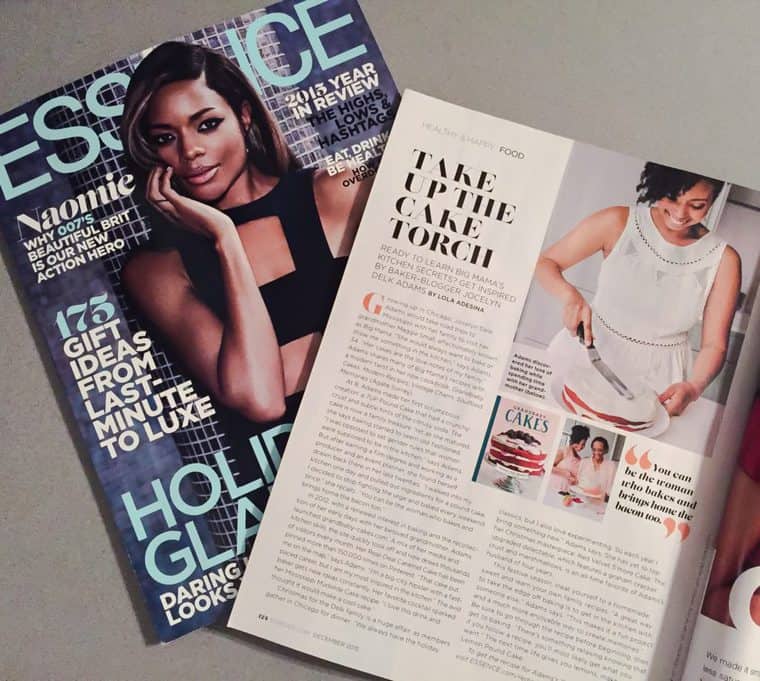 Then let's not forget how insane my launch party was at Room and Board!!
I'm still glowing from the amazing launch party I had for my cookbook. The love that night was overwhelming. I can't imagine anything better. My dear friend Kit of The Kittchen (and let me just say I absolutely adore this girl and she is such an incredible friend I am so blessed to have – Love you Chicken Foot!) put everything in motion to make this happen. A big thank you to Zapwater, Le Cordon Bleu, Jewel Osco, Nielsen Massey and Nimble Well for being part of this sensational night that I will never forget! Find the full recap HERE.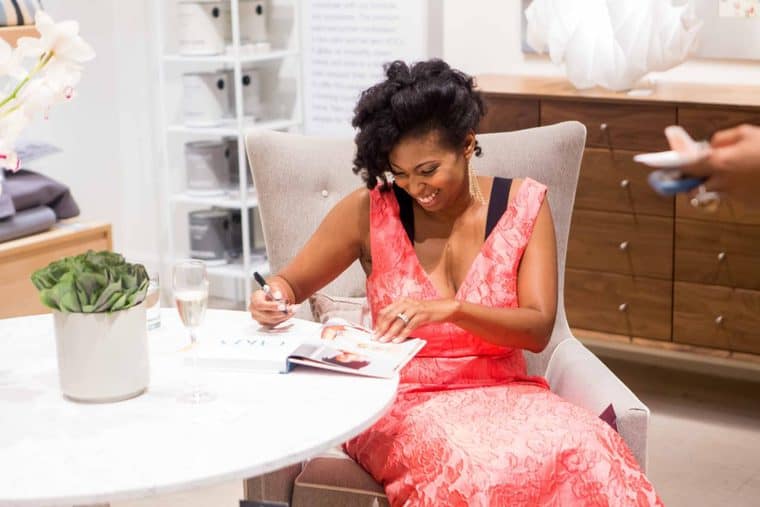 Being on ABC World News Now was the moment one of my dreams came true!
One of my goals for 2015 was to have my first national TV appearance. I have been doing local TV segments for a couple of years now and have done pretty much every station in Chicago and some outside of Chicago as well. I felt I was ready to take it to the next level. When I heard I was going on the show, I was beyond excited to know that a goal was finally going to happen.
I had the best time traveling with my mommy this year!
Hanging with my mommy, aka BFF, was one of the biggest highlights of my year. My mom came with me everywhere from New York to LA and from Milwaukee to St. Louis and Mississippi. Having her right by my side meant the world to me. And we also caught our first Broadway Musical too! All work and no play is pretty dull don't you think?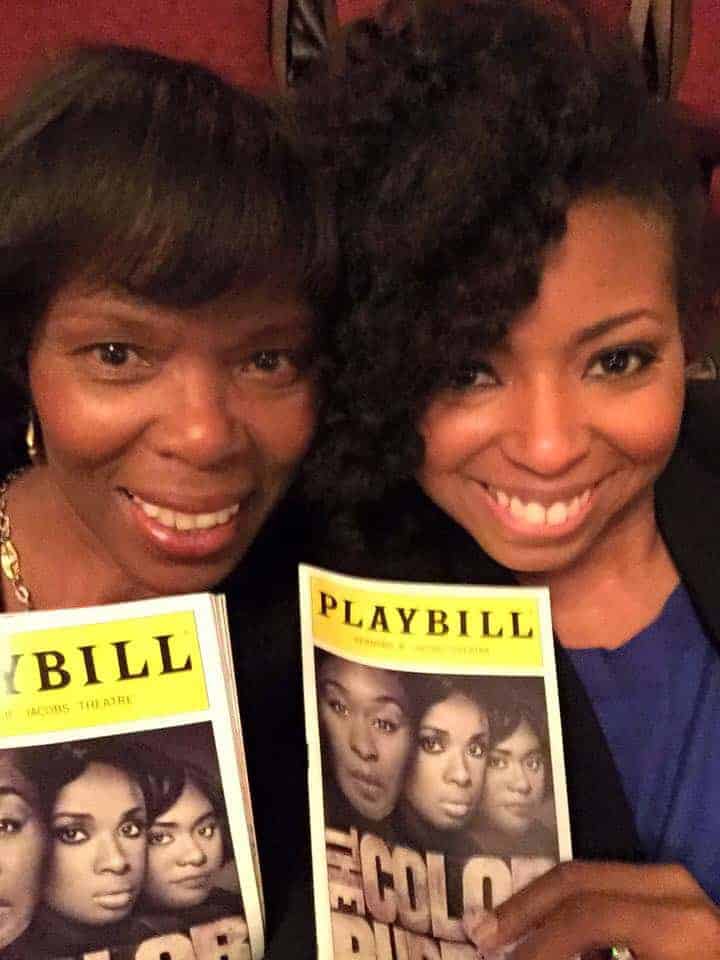 Blogher Food in Chicago was such a fun highlight this year too!
It was so incredible meeting all of the new food bloggers coming out and also seeing so many of my dear blogger friends while working at the BAILEYS Coffee Creamers booth! There are so many beautiful souls in our profession. And I'm so blessed to know them. Thank you BAILEYS for believing in me and having me represent your brand!!
Then let's not forget my Holiday party with Rent The Runway!
I helped some savvy hip gals learn how to decorate cupcakes for the holidays in a Kate Spade dress nonetheless. It was so much fun! You need to head over to Rent The Runway and get your shop on. They have been such supportive friends to me this past year making sure I looked my best, and I am so thankful for our partnership.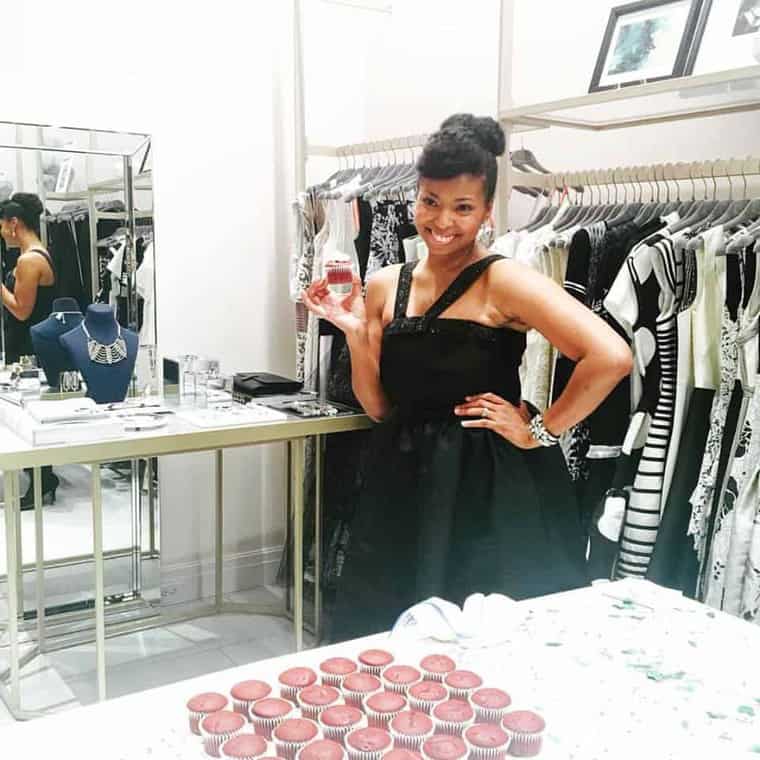 My national TV appearance on Hallmark Channel's Home and Family Show was amazing!
I had the experience of a lifetime going to LA to be on this show at Universal Studios Hollywood, and it was like a dream!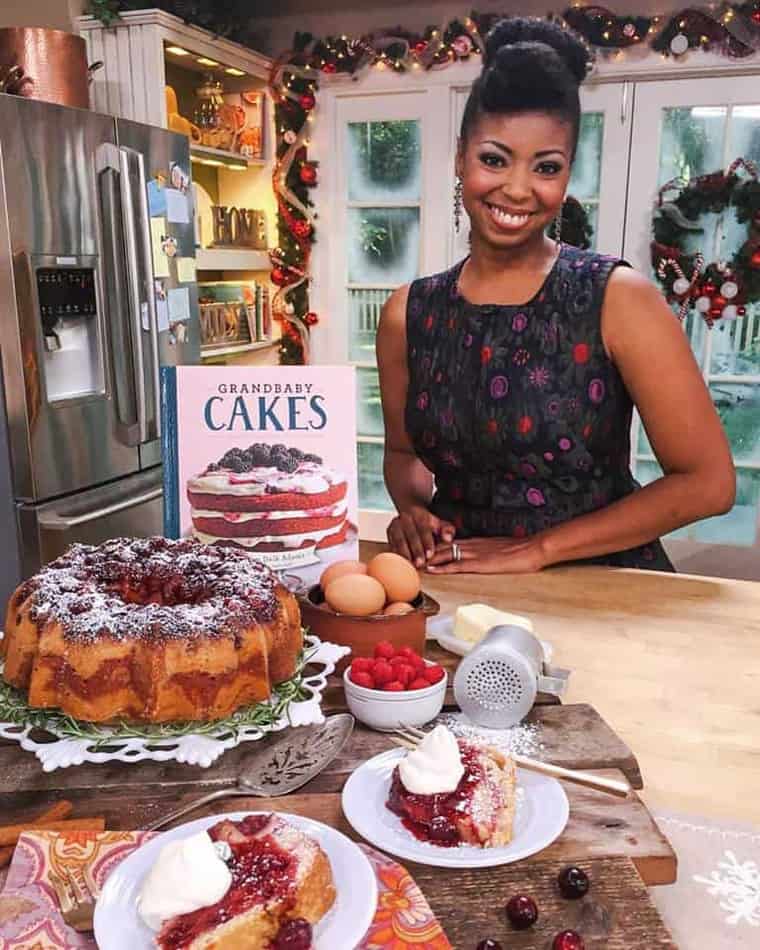 Because of my dear friend and sister from another mister Amanda of I Am Baker, I had this incredible opportunity I will never forget. Can I just say how much I love Amanda? She is beyond a friend. She is an angel to me who stuns me sometimes because of how much she believes in me. Because of her support and love, I want to make her proud. I'm so blessed to have her.
Lastly, my NAACP Image Award nomination for my book was beyond!
That moment will be something I never forget. I still can't believe it as I type these words. This was a dream come true and the perfect culmination of a year filled with the hardest work ever.


I realized that this year changed me in so many ways. It made me witness miracles and blessings in a way that I hadn't seen before. It made me realize that my talents mattered even if I wasn't the biggest blogger or author in the room. It made me see the true value of hard work and its pay offs. And it also made me see the value of my voice in a world so vast that it can sometimes get lost if I let it. For all of these blessings and lessons, I am so grateful.
I'm grateful for a family that won't stop supporting me and believing in me. And for those that offered their support of my book (and me), nurtured me in their hearts, spirits and minds, and made me see the true potential and gifts within me, I am eternally grateful. Happy New Year. Bring on 2016. I'm officially ready. Are you?