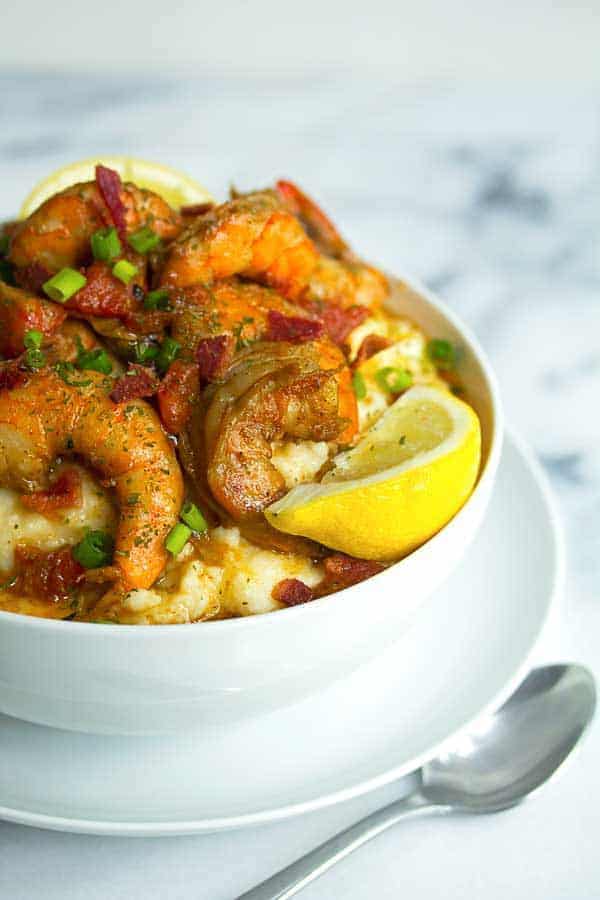 I've got a great recipe up today: New Orleans BBQ Shrimp and Grits. This recipe was so much fun to make for brunch last week that I decided I would make it again this weekend as well!
I simply started with New Orleans Inspired BBQ Shrimp recipe and added a few touches before serving it over a creamy and cheesy bowl of grits. It was fantastic, and the perfect simple and delicious creole meal to try.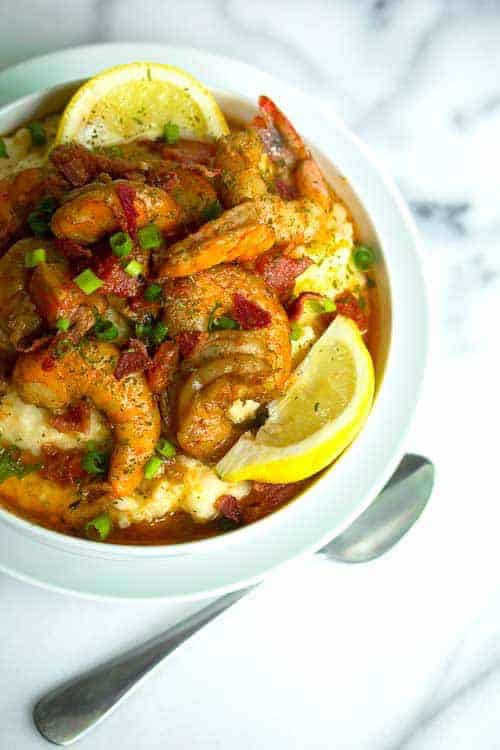 For those that love shrimp and grits but haven't given it a try at home yet, this is a great and simple recipe that you will enjoy for sure! I am so glad I stumbled across it because it definitely has changed my brunch routine up a bit adding some cajun kick and creole flair.