I am sharing a Peach Raspberry Ice Cream, which is also known as Peach Melba ice cream.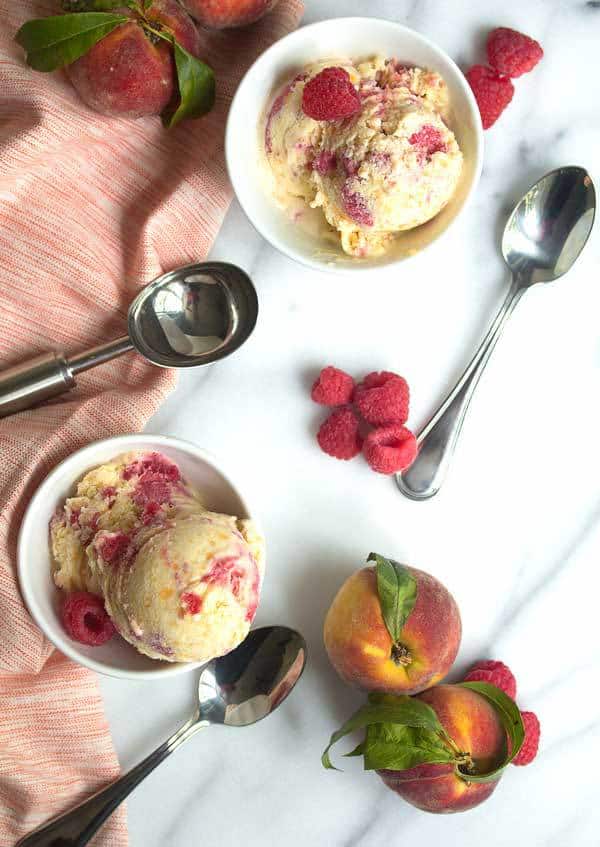 I grew up adoring peach ice cream, and explain my childhood ties to the ice cream in my post but it was something I can vividly remember adoring each and every summer growing up. The Fresh Peach Ice Cream recipe definitely brought some wonderful memories of those days back to my mind.
With peach season all the way in gear now, I can make this ice cream every single weekend, which would delight me in ways I can't even explain. By adding some lovely raspberries to the final recipe, I kicked up the fruit flavor, and in my mind, justified the extra bowl I enjoyed due to the addition of fruit, nutrients and antioxidants.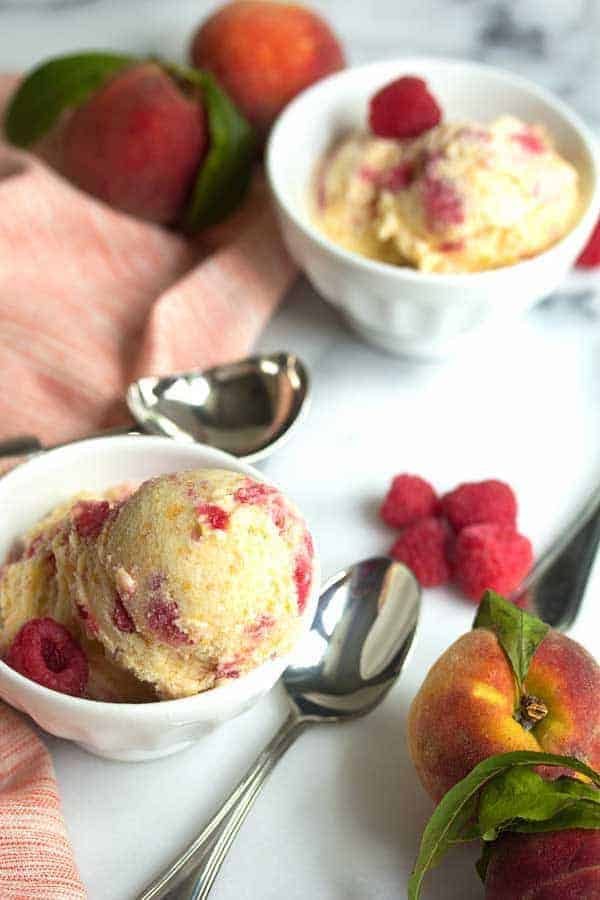 This peach raspberry ice cream was a delightful recipe, and I am glad I can share it today.