Navigating a global pandemic can be stressful, but food preparedness doesn't have to be! Simply by practicing food safety and a bit of meal prep we set ourselves for an easier, tastier "quarantine" period. If you can't find all the groceries you need like brown sugar, check out my Ultimate List of Baking Ingredient Substitutions!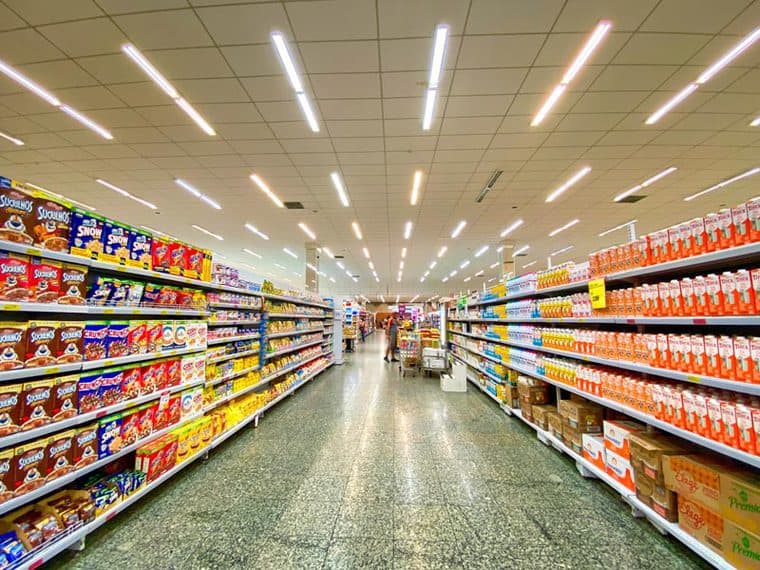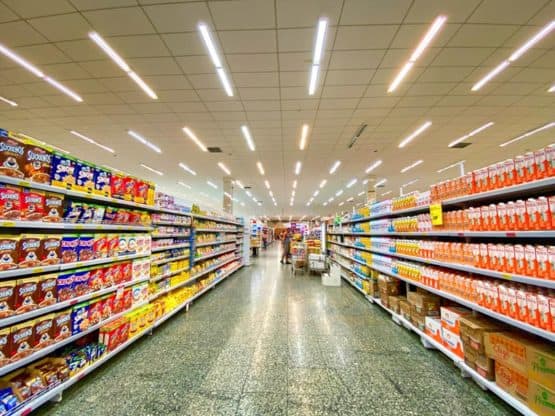 In all honesty, writing this post is quite somber. As the facts surrounding COVID-19 (coronavirus) continue to evolve, many have chosen to self-quarantine to promote safety. Small businesses are closing, college students have been displaced and citywide curfews are being put in place. Though our reality may be intense and, at times, frightening, I find comfort in the ways we've come together to protect and provide for one another.
Today, I'm hoping to provide a little comfort and solace in the form of preparation. No, a pandemic is not ideal but having enough supplies to provide for your family and friends can offer stability. I'm by no means an expert but, I can offer what I do know: food.
Here's a quick breakdown of all things quarantine and what you can do to prepare!
WHAT IS QUARANTINE? (SOCIAL DISTANCING)
Quarantine is a state or place of isolation for a person or animal that may have come in contact with contagious diseases. The isolation period lowers the risk of said illness transferring to others.
For the COVID-19 pandemic, the CDC has recommended a self-quarantine for those who are exhibiting symptoms or those with compromised immune systems. The rest of the population is encouraged to practice Social Distancing: actively avoiding large gatherings, restaurants, grocery stores etc.
By practicing Social Distancing, we help to keep the number of cases at a manageable, safe level for medical professionals. A government mandated quarantine hasn't occurred in over 102 years! Doing our individual part can help to keep a more serious quarantine at bay.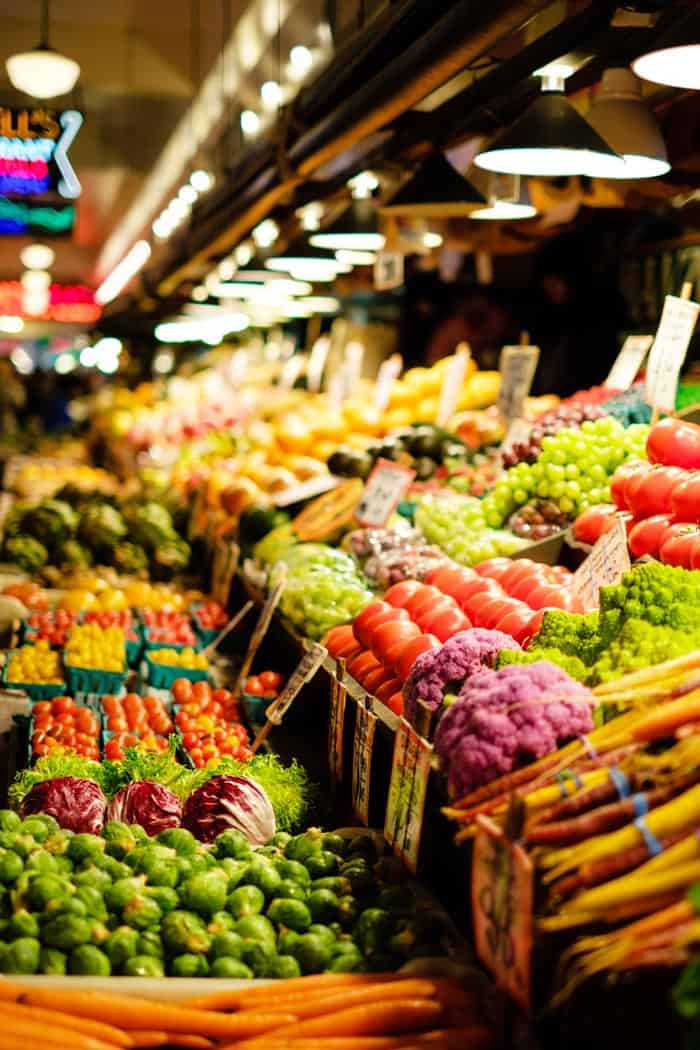 WHAT SHOULD I STOCK UP ON?
For many of us, emergency food preparedness is uncharted territory. It can be hard to know what is best to stock up on, how much to buy and how to best use what you currently have. I encourage you to begin by taking inventory of what's currently in your pantry, refrigerator and freezer. Toss out expired food and make room for more practical supplies.
It is recommended to have at least two weeks worth of food on hand, but I would suggest doing more if possible. Buy healthy, nutrient foods with a long shelf life.
Here's what my recent grocery looked like:
Rice, Quinoa, Oatmeal
Pasta & Pasta Sauce
Assorted nuts
Dried & Canned Beans
Canned fish
Fresh meat & fish (can be stored in the freezer)
Coffee/Tea/Juice
Non-Perishable Snacks
Frozen fruits & vegetables
Sliced bread & buns (can be frozen)
Condiments, Sauces & Spices
MOST IMPORTANTLY: Water! Hydration is key to keeping a healthy, functioning immune system. Be sure to keep a couple cases of bottled water or a few extra gallons in the pantry.
FOOD PREPAREDNESS-MAKING FROZEN MEALS
While stuck at home, it's comforting to have meals that we know and love already made. No one wants to be stuck eating plain pasta and canned peaches for the next month. Take advantage of well-stocked, open grocery stores and throw together a few freezer-friendly meals.
If you're stumped on ideas, here are a few of Grandbaby Cakes recipes to hold you over: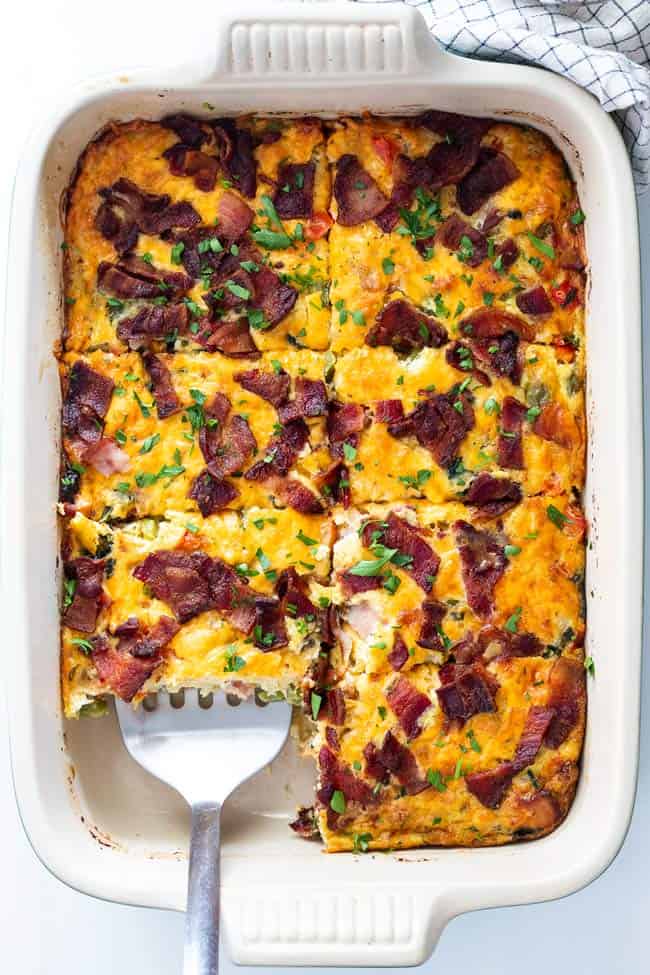 Breakfast is the most important meal of the day! This breakfast casserole is protein-rich and fully customizable. Use up leftover protein, frozen veggies or perishable cheeses.
Make individual freezer portions by pouring the mixture into a muffin tin. Properly wrap the cooked and cooled casserole (or mini casseroles) with plastic wrap and aluminum foil. This French Toast casserole is great for feeding all your family in the house as well!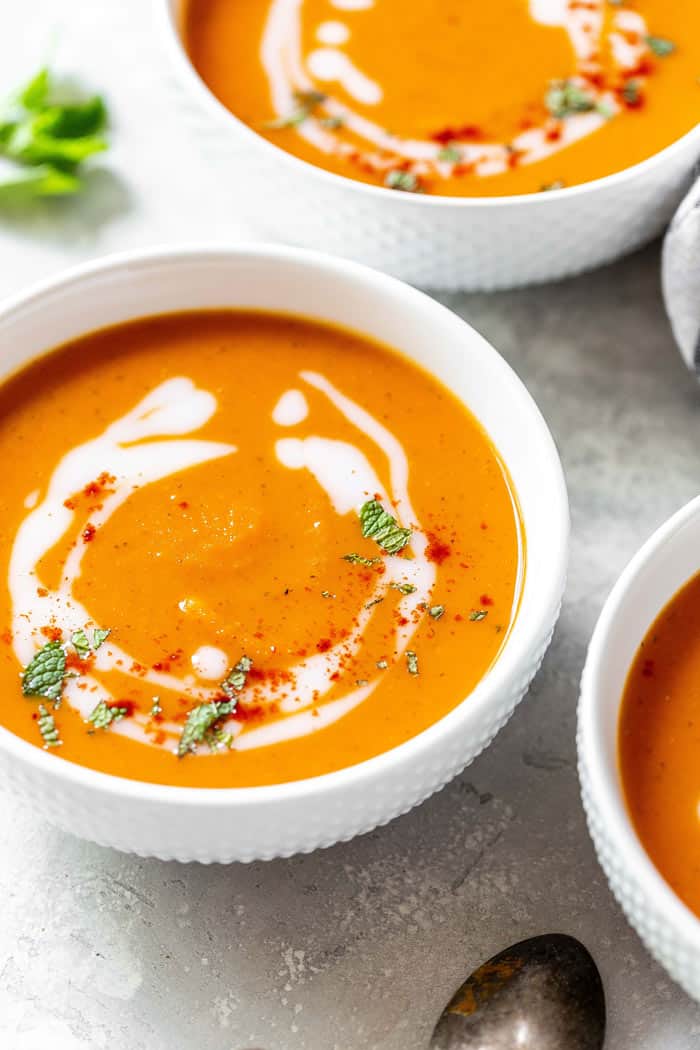 Consuming vitamin rich foods is the easiest way to support our immune systems and stay healthy. Carrot Ginger Soup is full of Vitamin C, Fiber and antioxidants: all necessary for boosting immunity and promoting healthy digestion. You won't regret keeping a couple batches of this soup on hand!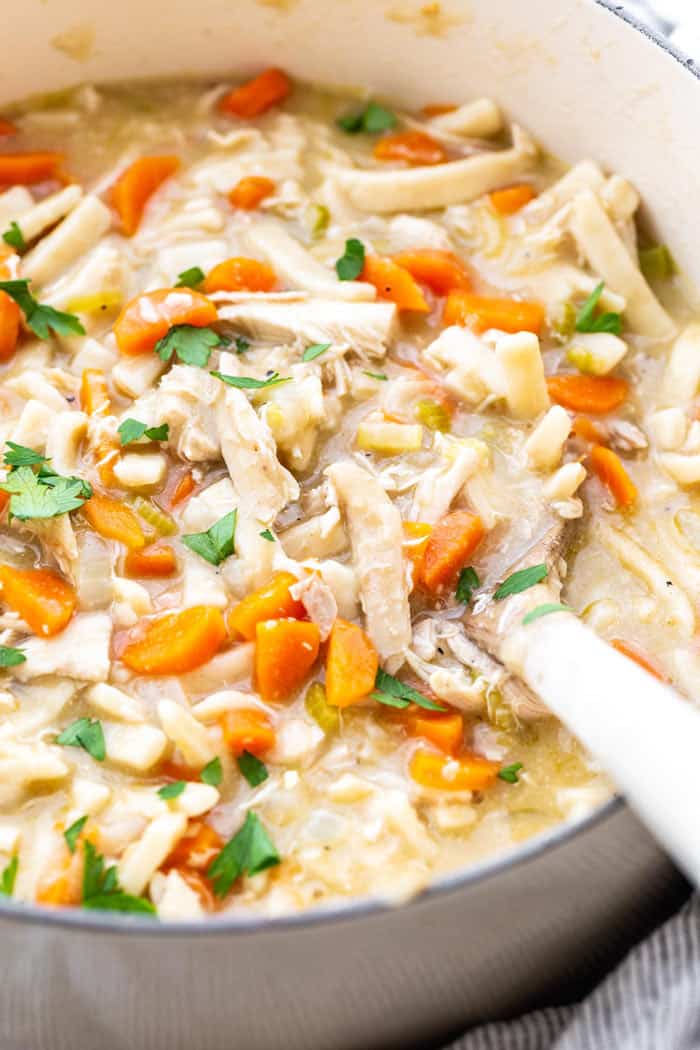 Chicken Noodle Soup is the easiest way to warm the belly and feed the soul. This recipe chock full of hearty vegetables, nutrient-rich broth and tender chicken. Quarantine or not, I always keep a couple quarts of this soup stocked up and ready to go! And while you are home, make a bunch of Chicken Stock too! You will definitely find uses for it!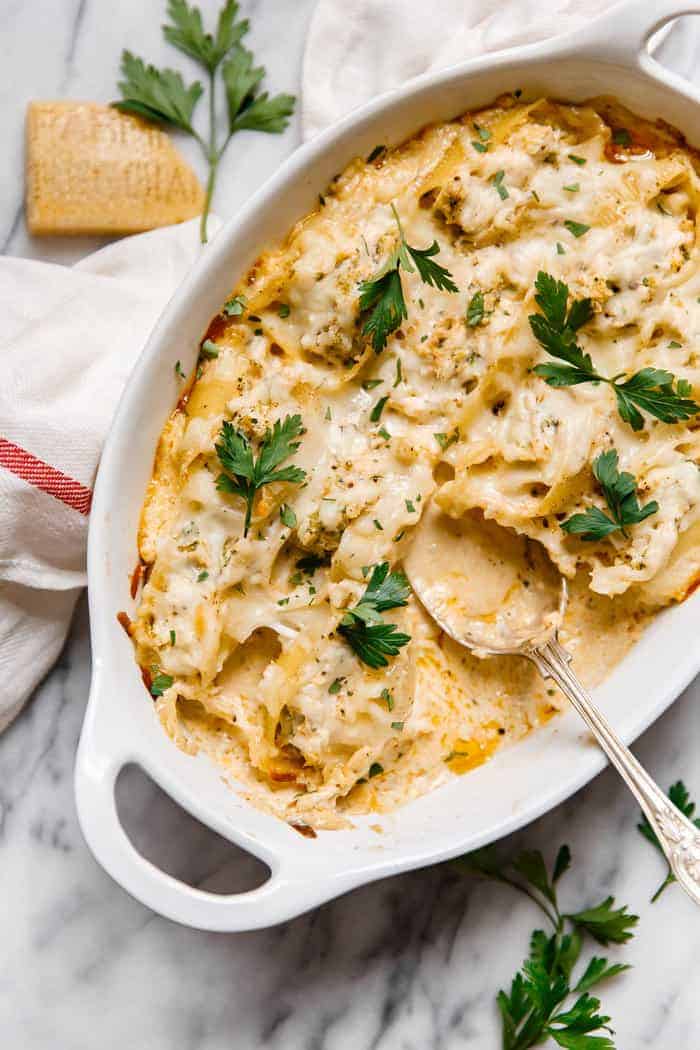 Chicken Stuffed Shells are loaded with stringy cheese, hearty chicken and lots of creamy, white sauce. Tender pasta shells freeze exceptionally well and taste incredible even when reheated. This recipe is a great way to use up leftover chicken! If you want more great freezer pastas, try this Sausage Stuffed Shells and even this Baked Spaghetti.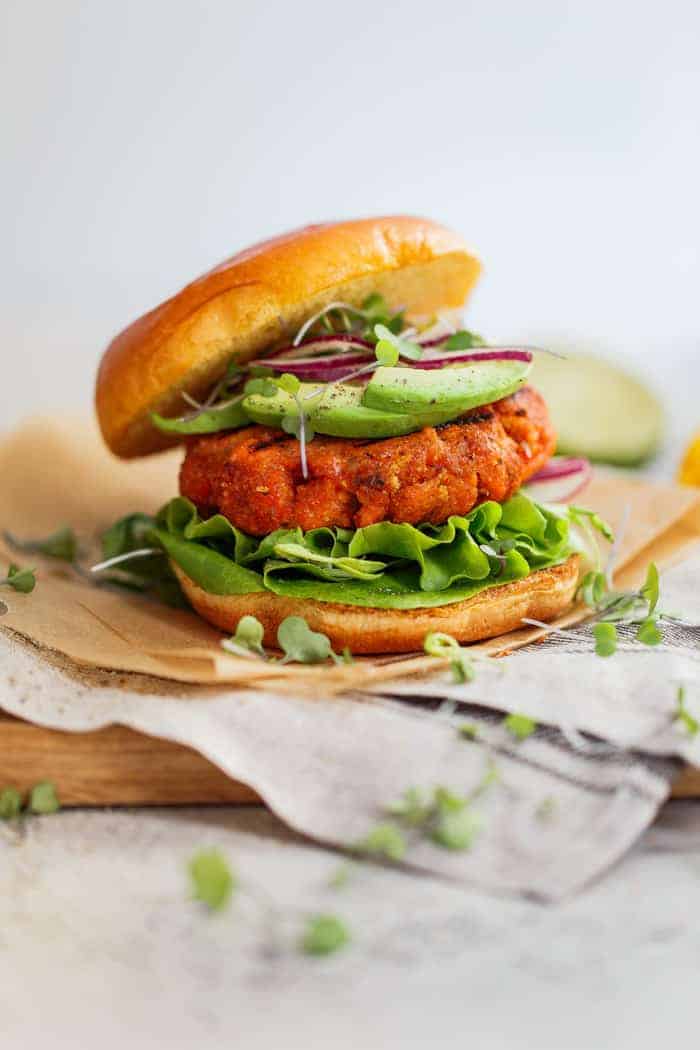 Burger patties are a great way to stock up the freezer. I encourage you to multiply the recipe based on the size of your household and freeze the individual patties. Mango Jerk Salmon Burgers are a great source of vitamins, minerals and protein. Not to mention, the spicy, sweet flavor of these patties is so bright and delicious.
Wrap each patty tightly in plastic wrap then, place them all in a freezer-safe ziploc bag. Try these regular beef burgers if you want something using less ingredients.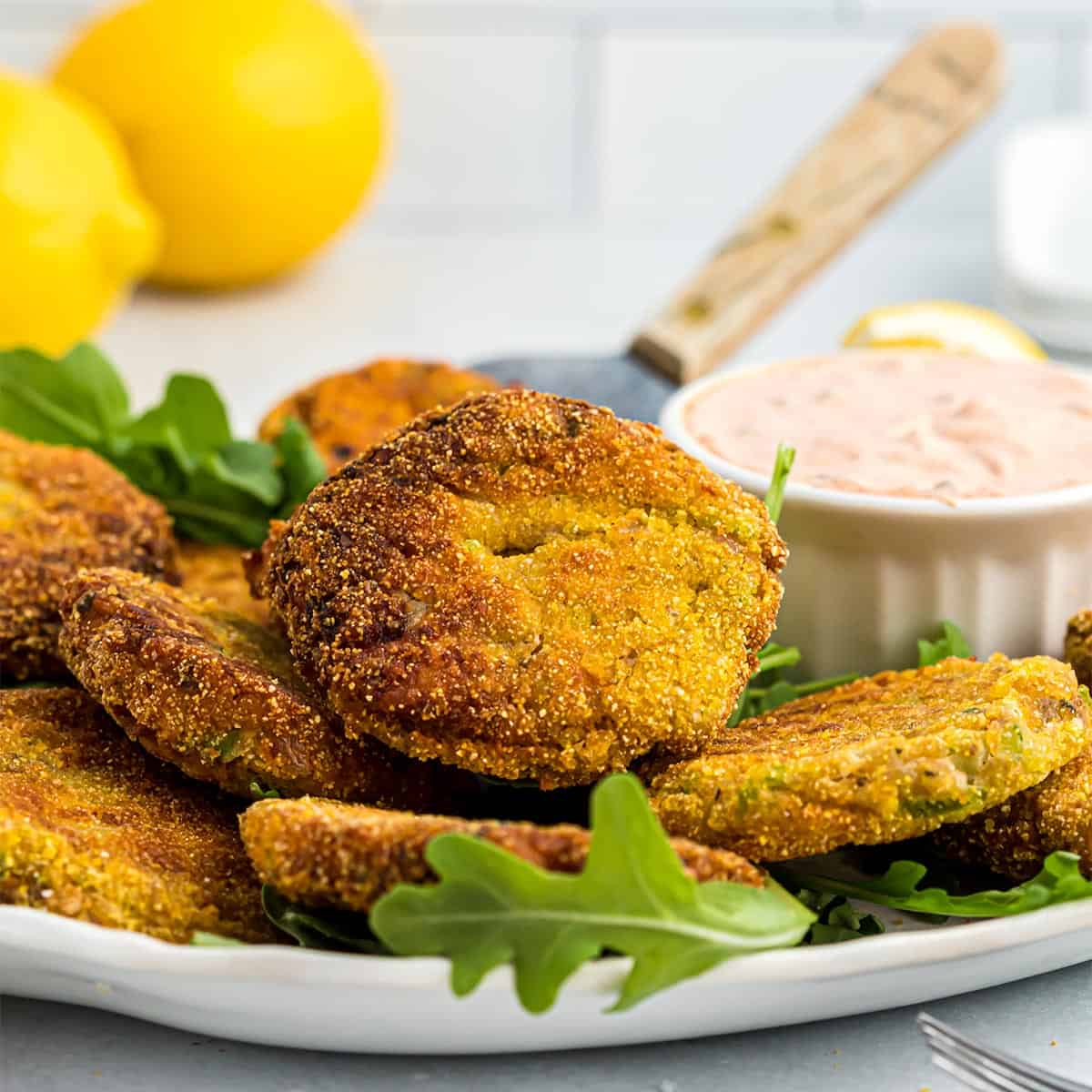 You can also do the same with these Salmon Croquettes. You can also store these in your freezer so you can pull these as you need them.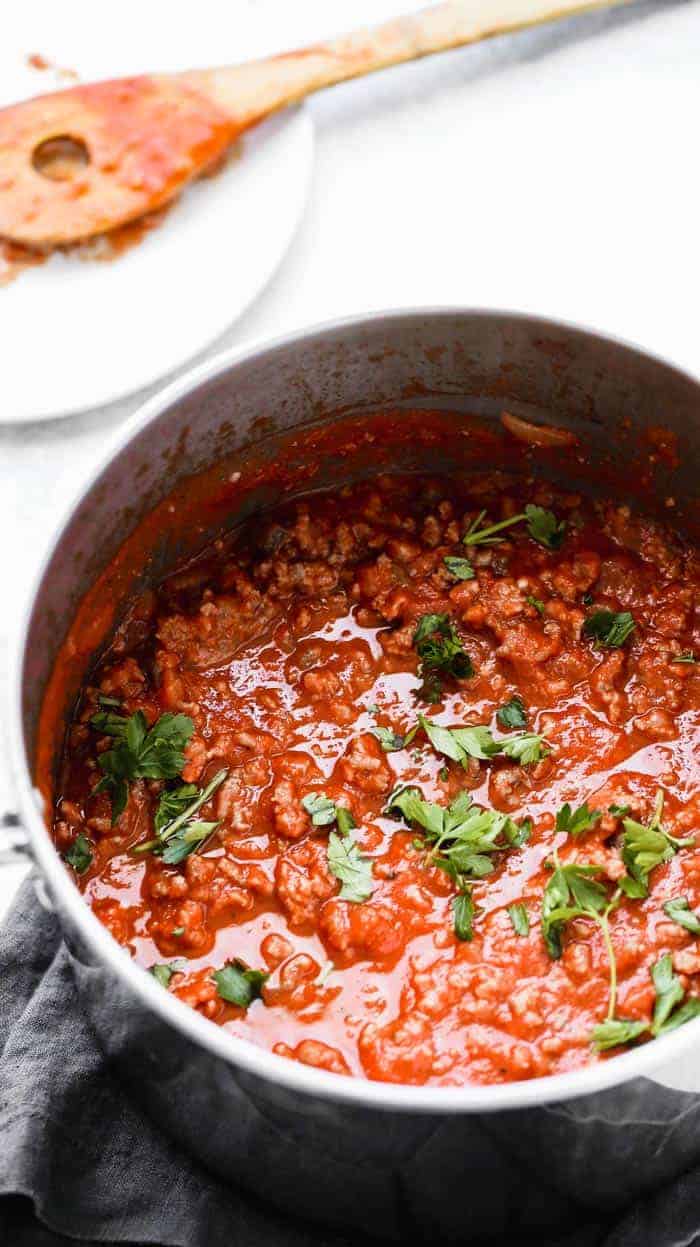 The stores are out of so many items like pre-made and jarred spaghetti sauces so you can pretty much make your own and bottle this for convenience! And guess what? It tastes even better!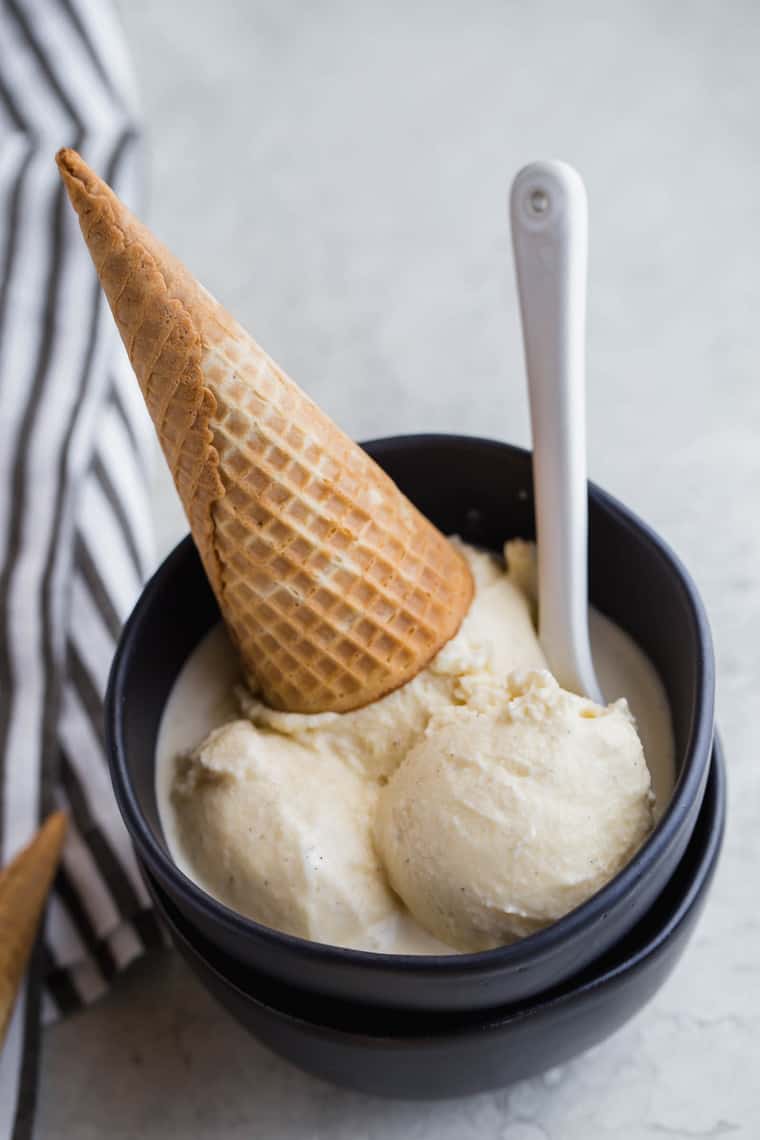 Okay, okay. This may not be a quarantine essential but, we're all in need of a serious treat. Whether you've got a sore throat or you're just a bit stressed, ice cream is the best way to save the day. Homemade Vanilla Ice Cream is smooth, sweet and creamy. Top it with sprinkles, nuts or Hershey's chocolate sauce (we all have one in the fridge).
TIP: Be sure to practice food safety by washing your hands and utensils properly before and after cooking. Tightly wrap and store each recipe with care. Use a sharpie to date each container/freezer bag so that each one can be kept track of.
ADDITIONAL HOME ESSENTIALS
There's really no way to know how long COVID-19 will run its course for. It's important to set ourselves up a comfortable few weeks at home. Being prepared is the easiest way to reduce stress levels and stay safe.
If you're wondering what other products are best to stock up on, here are a few ideas:
Personal & Home Hygiene Products (toilet paper, toothpaste, Lysol wipes, detergent etc.)
First Aid Kit
BONUS: Don't forget the fun stuff! Time spent at home can be restorative and joyful if we allow it to be. Use this time to be with family and have a little fun. I suggest buying a few board games, puzzles, science projects, baking supplies and anything you may have an interest in!
DON'T FORGET!
It's understandable to feel anxious or scared during this time. I myself have been trying to limit my media intake and take care of my mental health. Psychologically, all of this can take quite the toll. Find moments in the day to check in with yourself and take deep, cleansing breaths.
Be kind to yourself, be kind to others and keep faith that everything will be OK.