Hot chocolate never had it so good! Enjoy this easy and delicious Salted Caramel Ginger Hot Cocoa and tutorial video that will make your holiday season even better. If you love this, you will also love these Hot Chocolate Cookies and French Hot Chocolate.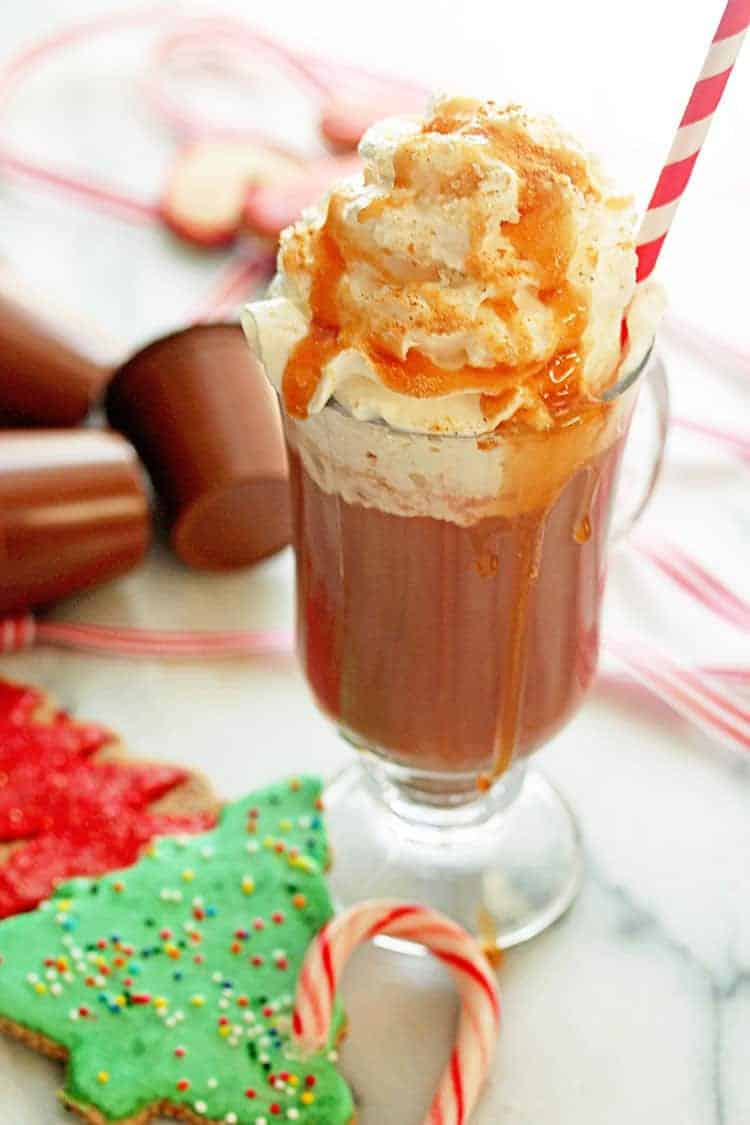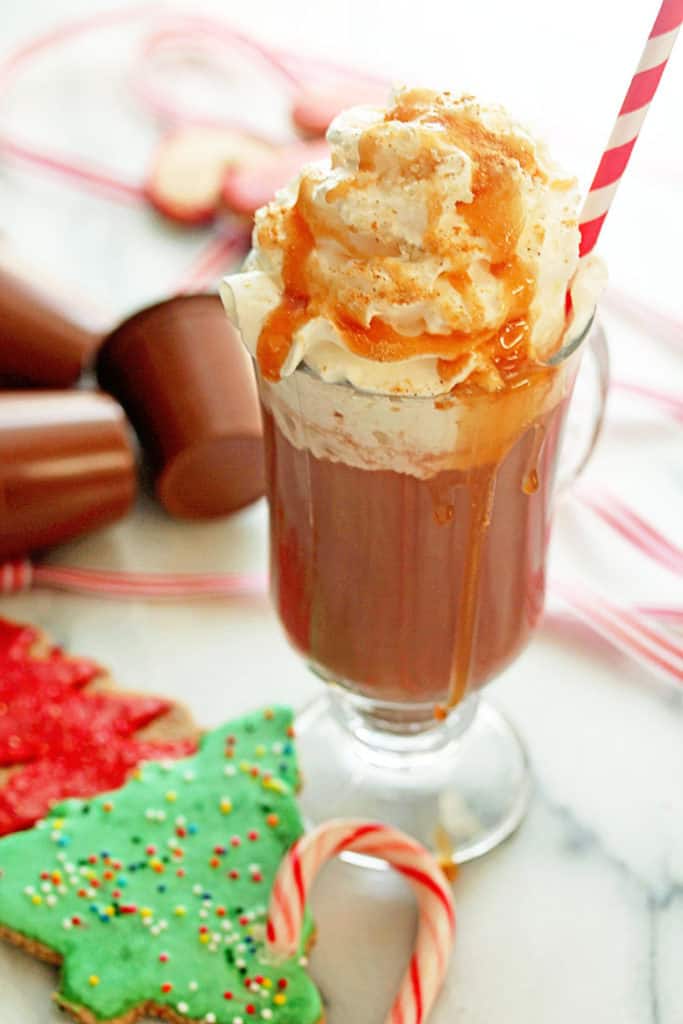 Hot cocoa makes a consistent appearance in my home around this time of year. With winter on the way and the holidays in the air, I love to snuggle up in my living room with my beautiful (yet small) Christmas tree and a mug of hot cocoa.
In my heyday when time seemed to be exist much freer instead of being more of a luxury, I used to go through the trouble of making a big pot of homemade hot chocolate but nowadays I'm all about duplicating that taste without all the work.
Watch my new video to get the deets!
This Salted Caramel Ginger Hot Cocoa was about as easy as it comes and doesn't really have a full recipe. Its really about combining ingredients to your hearts and tummy's content and tastes. I used a hot cocoa k-cup and my mug was primed and ready.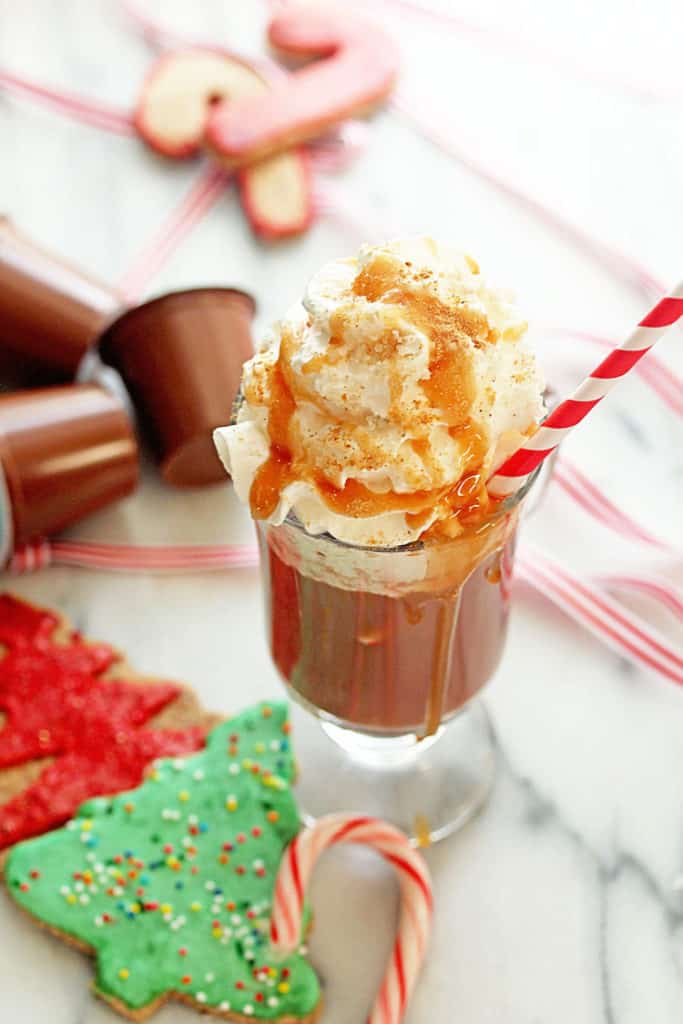 A spray of whipped cream and a topping of sea salt and ground ginger finished it off. To get all the flavors combined, I simply used my straw to stir it together and it was sensational. The best part was knowing that it seriously only took me 5 minutes to make. I loved it! And so will you! Check out my video to see just how to make it!
Looking for another cocoa recipe? Try my peppermint eggnog white hot cocoa recipe, too!!