These sensational Shrimp Fajita Quesadillas will rock your world. Butter brushed tortillas get a healthy and flavorful filling of shrimp, onions and diced peppers in this addictive recipe. If you love this, you will love these Sheet Pan Steak Fajitas and Sheet Pan Chicken Fajitas.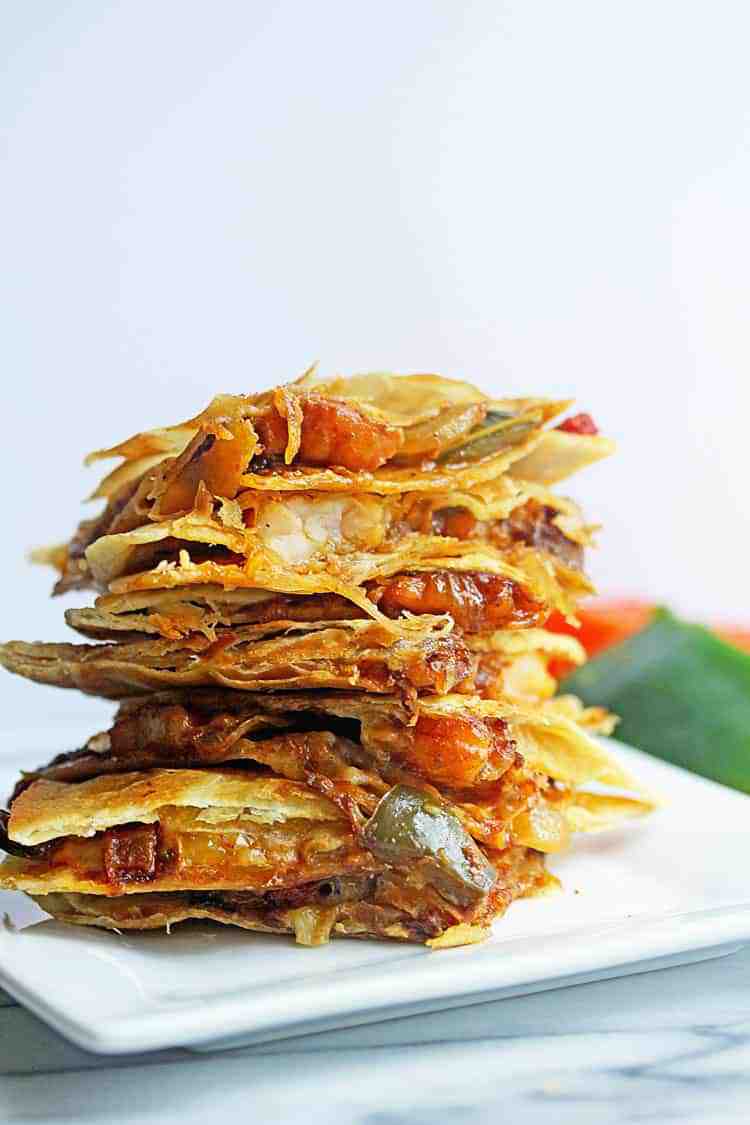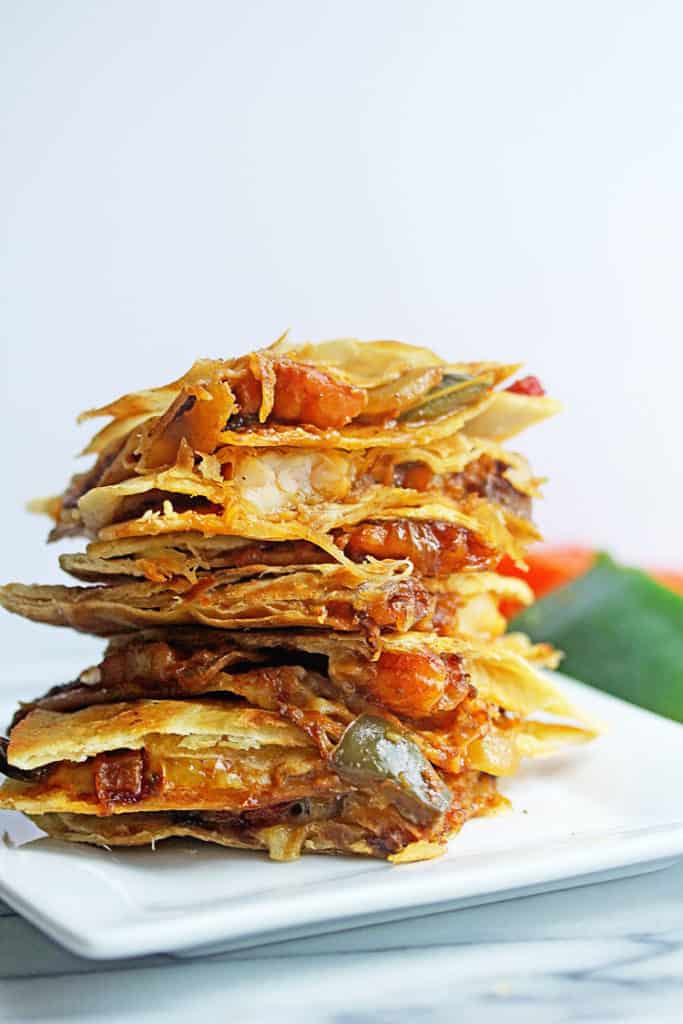 ​Quesadillas were my go to meal in college. Fast, easy and oh so delish! I couldn't get enough. My favorite recipe combined both pepper jack (for a spicy kick) and cheddar (sharp to be exact). Those two cheeses melted between two buttered quesadillas was all I ever craved.
Now that I'm older, I still love my quesadillas but with a bit more unique flavors. These Shrimp Fajita Quesadillas were a brainchild that ​ I started with this easy yet ​delish classic quesadilla recipe from BHG.com but punched up the flavor.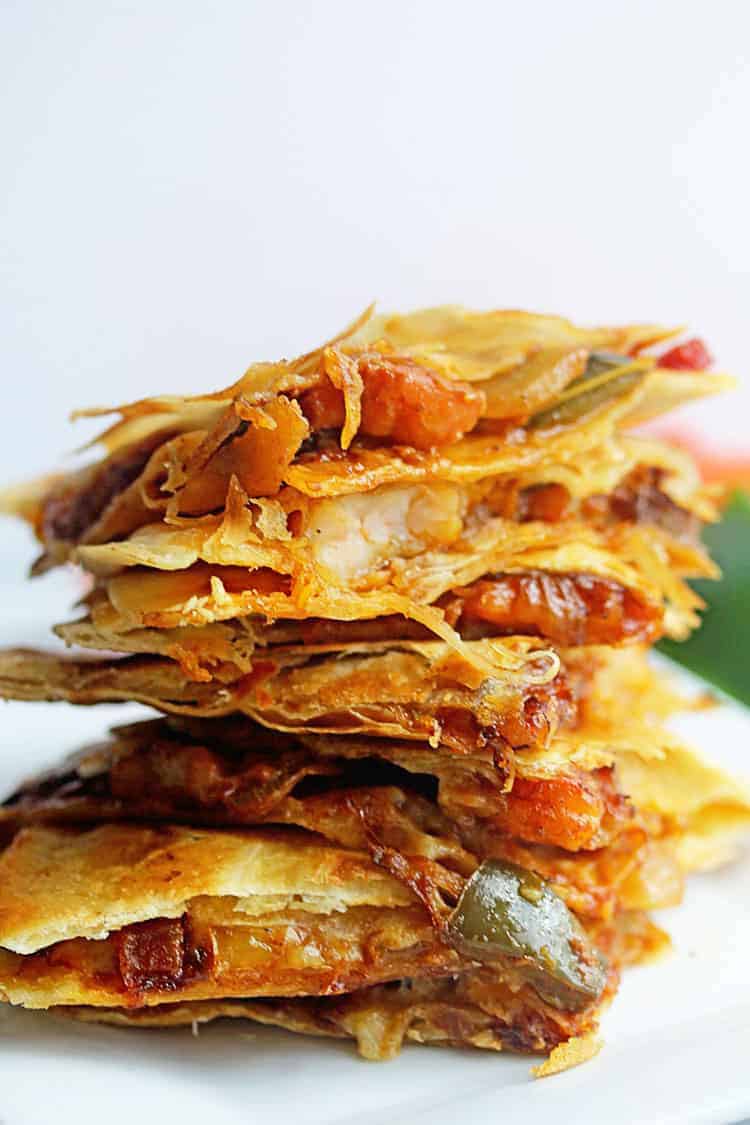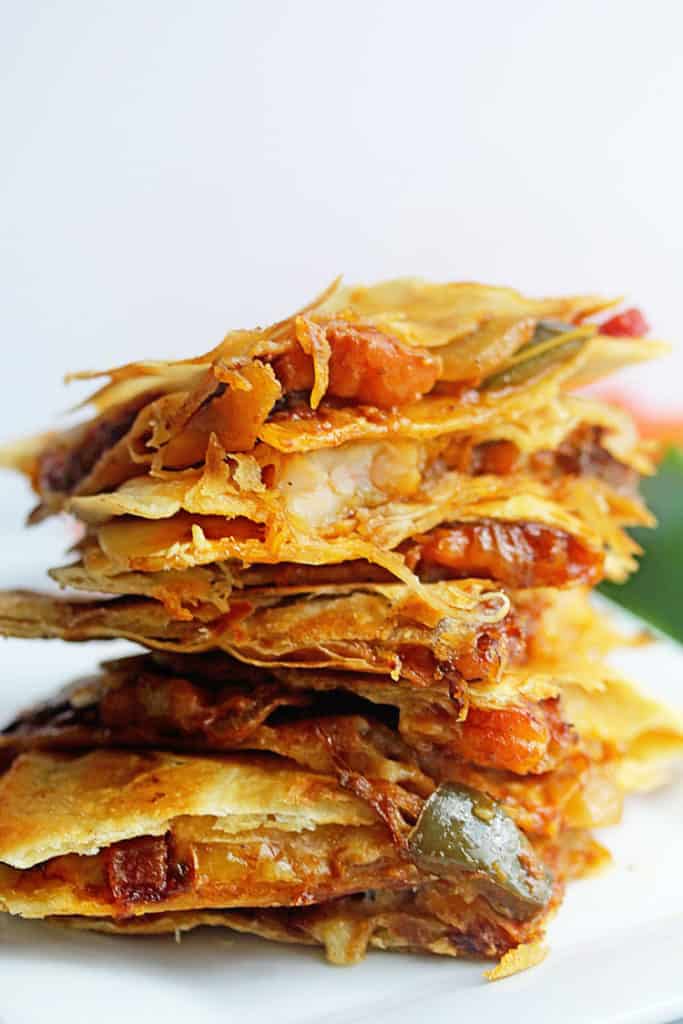 I added diced green, red and yellow peppers, onions and shrimp to the insides of the basic quesadilla recipe with a pepper jack cheese and they were sensational! There is also fajita seasoning in there that really takes this over the top. I'm in love.
If you want to be in love too, check out the Shrimp Fajita Quesadillas recipe on BHG Delish Dish now!
Looking for more dishes from the Mexican cuisine? Check out the recipes below!!