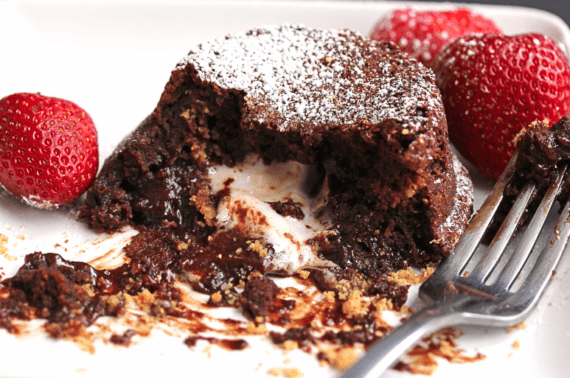 This might be my favorite recipe so far this year. Bold statement but oh so true. How could a s'more lava cake not be the best thing ever?
Ya see, I have had this s'more lava cake recipe idea in my blog calendar for over a year but I never figured out exactly how I wanted to execute it. Then a couple of weeks ago, a fave blog of mine did something similar, and I said I would never make it then. It wasn't cool and original anymore (us bloggers are funny!).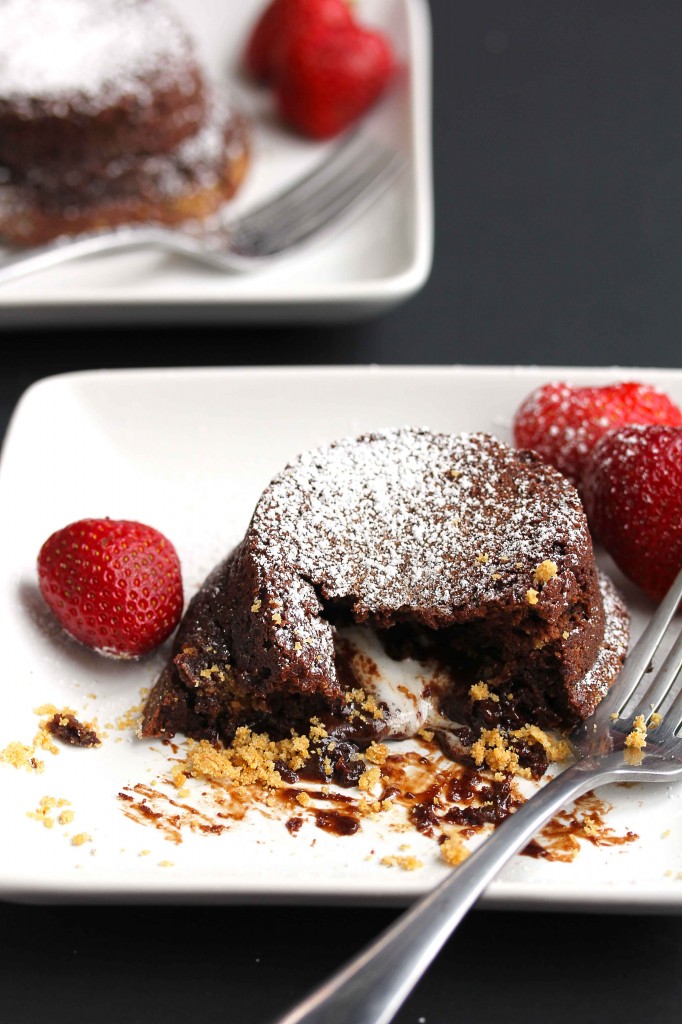 Well anyway, a few days ago, I had a brand new vision for this recipe, and it involved not just putting the marshmallow and graham cracker on the outside of the lava cake like I had seen previously but inside the lava cake. And it worked out perfectly. Gosh heavenly evenly. Biting into what may seem like a very simple and classic lava cake turns out to be something pleasantly surprising. We are talking toasted marshmallow and graham cracker decadence oozing out of the center. I love when things surprise me.
So I had to post this before Valentine's Day because I can't think of a better dessert than this s'more lava cake. I want to have it all the time. I want to sleep next to it so it will invade my dreams every night. It is once again, my favorite recipe of the year so it really does deserve all of my energy, love and accolades don't cha think?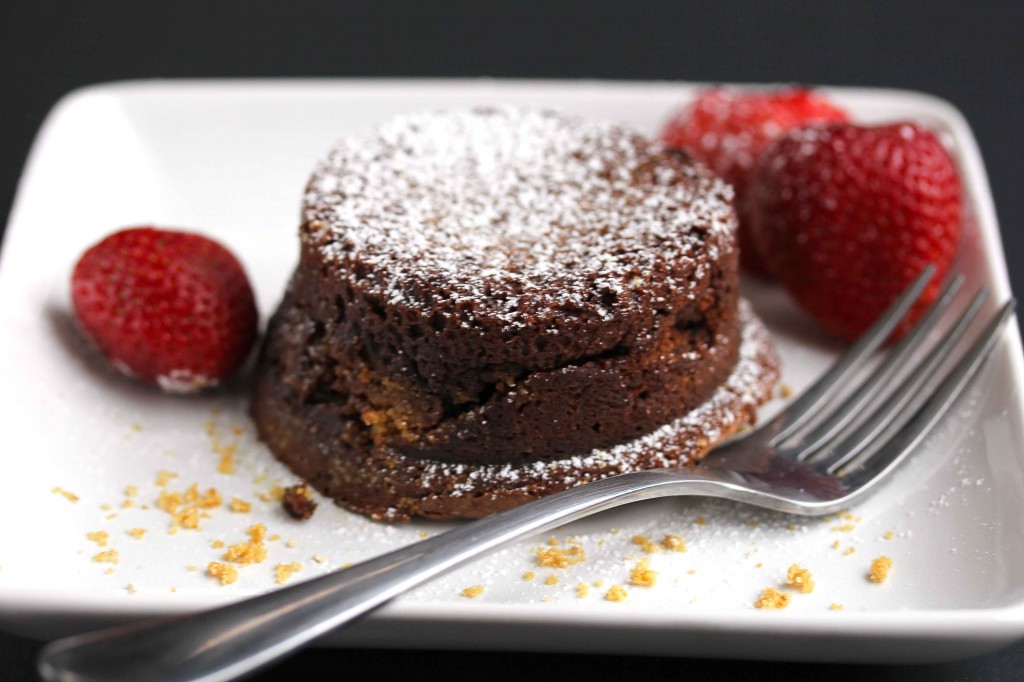 [amd-zlrecipe-recipe:72]
S'more Lava Cakes
Author:
Jocelyn Delk Adams of Grandbaby-Cakes.com
Serves:
Makes 3 (2-3 ounce ramekin) lava cakes
Ingredients
⅓ cup graham cracker crumbs
1½ teaspoon granulated sugar
1½ tablespoons butter
6 large marshmallows
3 ounces bittersweet chocolate
¾ stick butter
¼ cup all-purpose flour
¾ cup confectioner's sugar
2 large eggs
1 egg yolk
1½ teaspoon pure vanilla extract
Instructions
To a small pot, add graham cracker crumbs, sugar and butter and toast on medium heat for 2-3 minutes or until golden brown.
Set your oven to broil. Add marshmallows to a baking pan and toast under broil in the oven for up to 5 minutes watching to make sure that the don't burn. Remove marshmallows then preheat oven to 425F.
Add chocolate and butter to a microwave safe medium sized bowl and heat in intervals of 20 seconds stirring after each heating until completely melted and smooth.
Next whisk in all-purpose flour and confectioner's sugar until batter is smooth.
Lastly, whisk in two eggs and egg yolk and vanilla extract until the batter is well blended.
Using 3 (2-3 ounce) ramekins that have been sprayed with non-stick spray, fill each ramekin half way with cake batter. Next add two toasted marshmallow into each ramekin. Evenly distribute graham cracker mixture made earlier over marshmallows then spoon remaining cake batter over each cake.
Bake cakes for 12-14 minutes then remove from oven.
Let cool for 2 minutes then take a knife and run along the inside of each ramekin to help release the cake.
Invert the cakes on individual plates. Dust with powdered sugar and serve warm.