Disclosure: I wasn't paid for this review but did receive a Snoo Smart Sleeper in exchange for an honest review. All opinions expressed here are my own
Snoo Smart Sleeper Review for Colic in Babies – An honest review of the Snoo bassinet and how it helped me gain sleep in my baby's newborn colicky phase.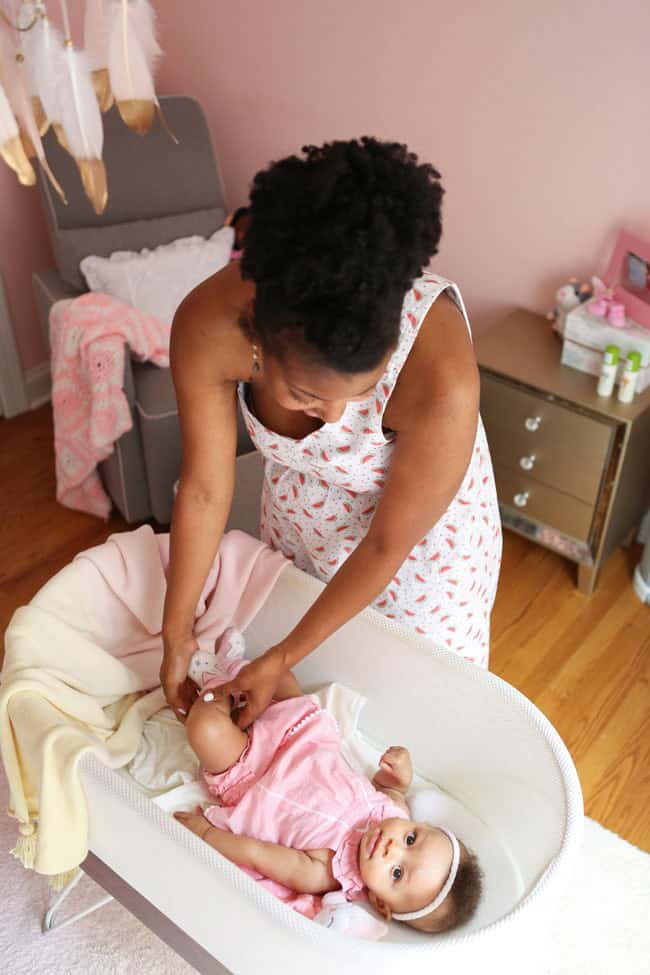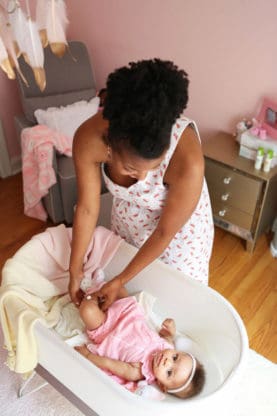 I must admit. The thing I was most afraid of when I was pregnant, besides labor of course, was the impending and inevitable loss of sleep (I talk about how we went about sleep training in another full post). I have always adored sleep and couldn't even imagine not having 7-8 hours of uninterrupted rest each night. Well that sleep quickly left me during the later part of my pregnancy when I became increasingly uncomfortable, and it was totally gone in those first couple of months of newborn life.
My Baby Cakes Harmony was pretty colicky. I had no idea why until she was around 3 months when it started to resolve itself. Because my diet was affecting my breast milk, she was having a hard time processing the green smoothies I was used to drinking for the last ten years. That led to some seriously long looooonnnnnnggggg nights. I seriously have no idea how I made it through. I felt like a zombie most of the time. The only thing that even remotely helped Harmony sleep at all was the Snoo Smart Sleeper.
When I learned about the Snoo Crib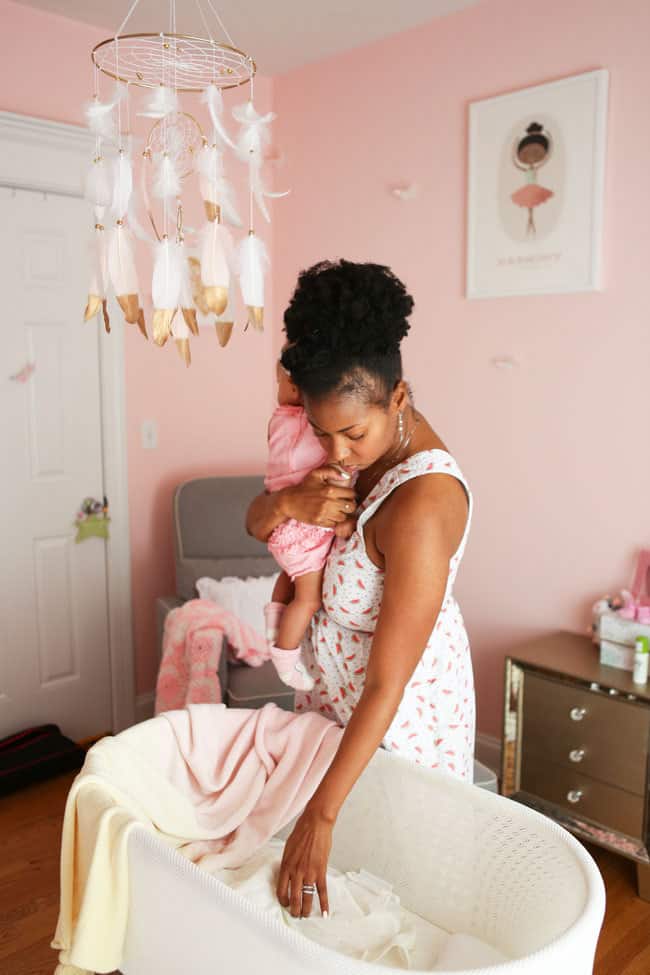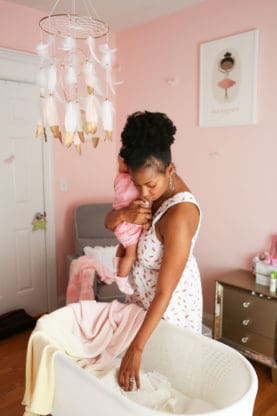 I learned about the Snoo Smart Sleeper bassinet at the Chicago Baby Show. It was developed by Harvey Karp, who is the Godfather if the 5 S's. Any new parent should read his book cover to cover because it is immensely helpful. The Snoo is like having Harvey right in your home.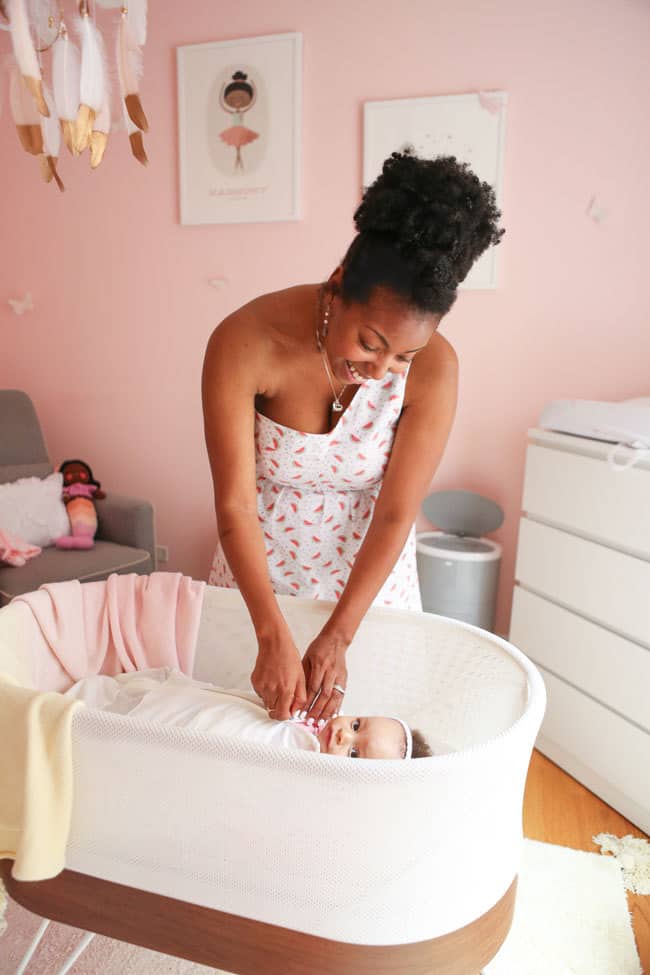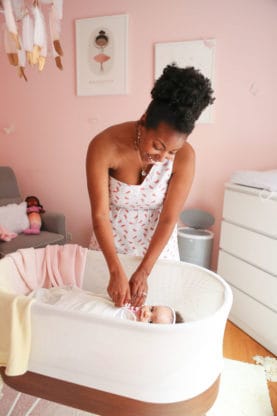 It helps create a cocoon of safety for a newborn by mimicking the warmth and security they felt in the womb. The bassinet has white noise or shushing noises that immediately calm babies along with motion that picks up speed if crying gets louder. The shushing also gets louder.
Snoo Bassinet for Colic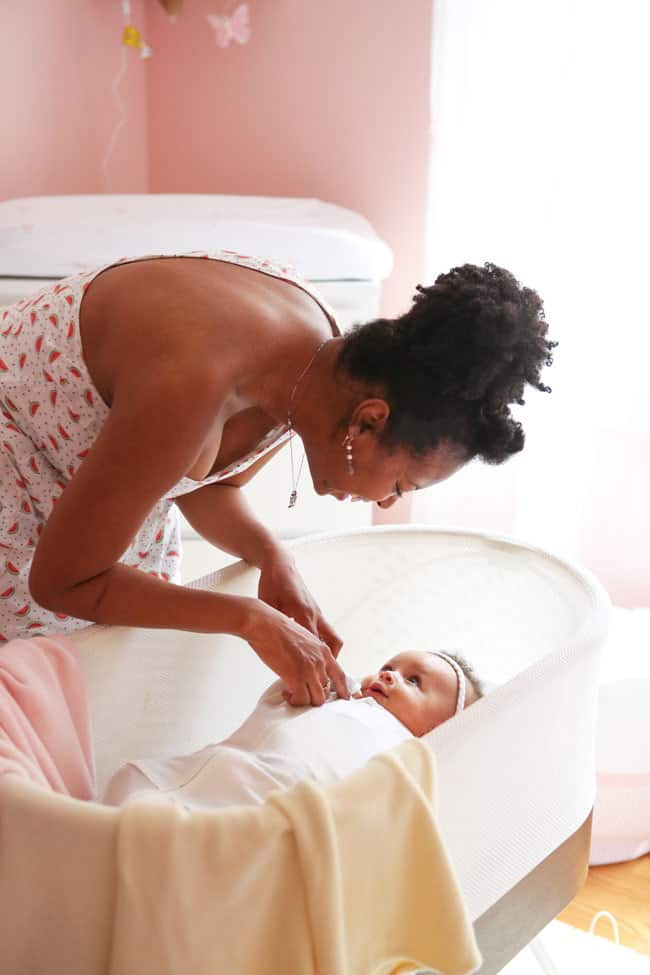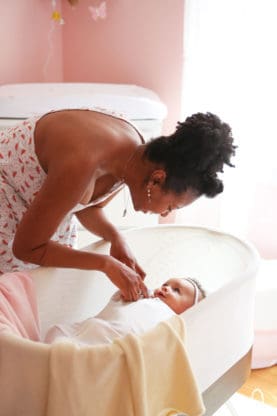 Due to this bassinet, I was able to watch Harmony fall asleep flat in just a few minutes after being inconsolable before. This tool is best for those colicky babies that just won't calm down for anything. If you are suffering with this, you definitely might want to consider ordering the Snoo. It has been a life saver in that respect.
Is the Snoo Smart Sleeper worth the investment?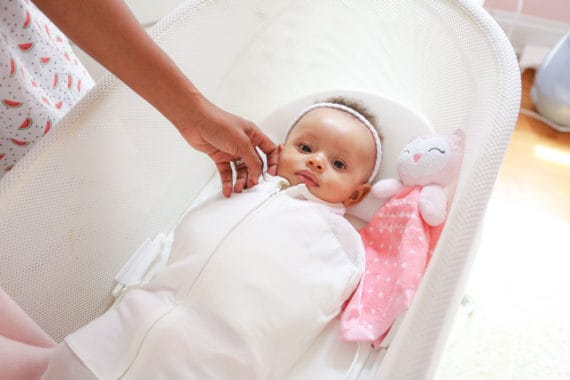 I truly believe in keeping it real. I really feel like this is a great investment for parents that need a helping hand in those first few months. They can be super difficult to navigate if you don't have family, night nurses and the like to support you.
Now a note to all of you regarding this suggestion: this only works when nothing like a wet diaper, hunger or pain are main causes of crying. If your baby is starving, there is no way the Snoo is calming that baby down from my personal experience. In fact, if your baby is still crying after a couple of minutes in the Snoo, that should help you narrow down what the problem is in my experience.
Harmony is now over 5 months and still sleeps in the Snoo. She will be graduating out of it in just a couple of weeks. We also weened her away from the motion a couple of months ago too so she wouldn't become dependent on that to fall asleep. In my next post, I will be sharing more information on what has helped Harmony create amazing sleeping habits. You will definitely want to tune in for that.