Perfectly flavorful oven fried catfish with a spicy edge. Get that fantastic Southern flavor without the extra fat of frying.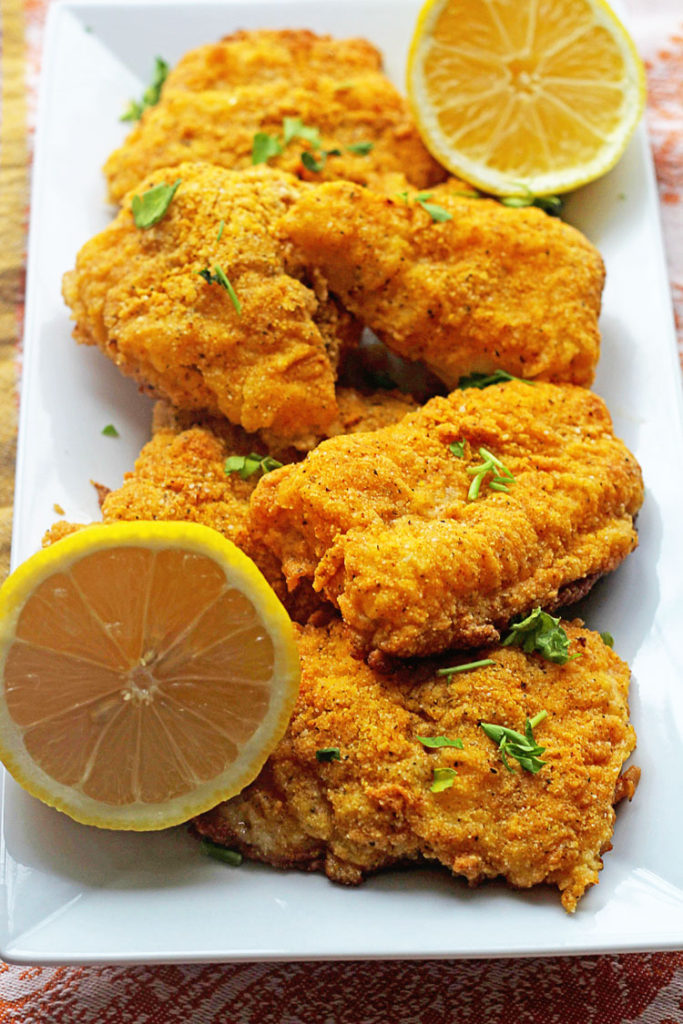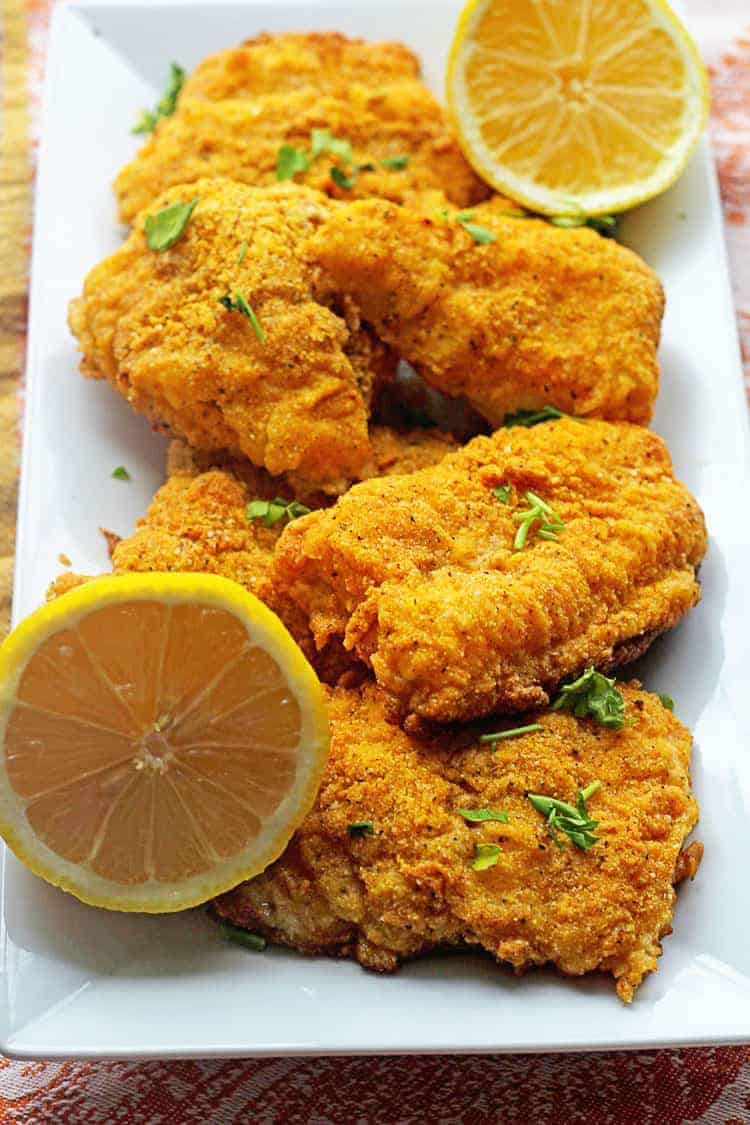 I'm not from the South contrary to popular belief (even mine sometimes). My roots are so deep in the South that I sometimes forget I was born in the urban city of Chicago and raised in the burbs. I've got Midwestern written all over me but Southern flavor flowing through my veins. It's hard when both of your parents are from Mississippi and frequent time is spent there visiting my grandparents and catching up with family. One of the things I feel most connected to in the South are the fish frys.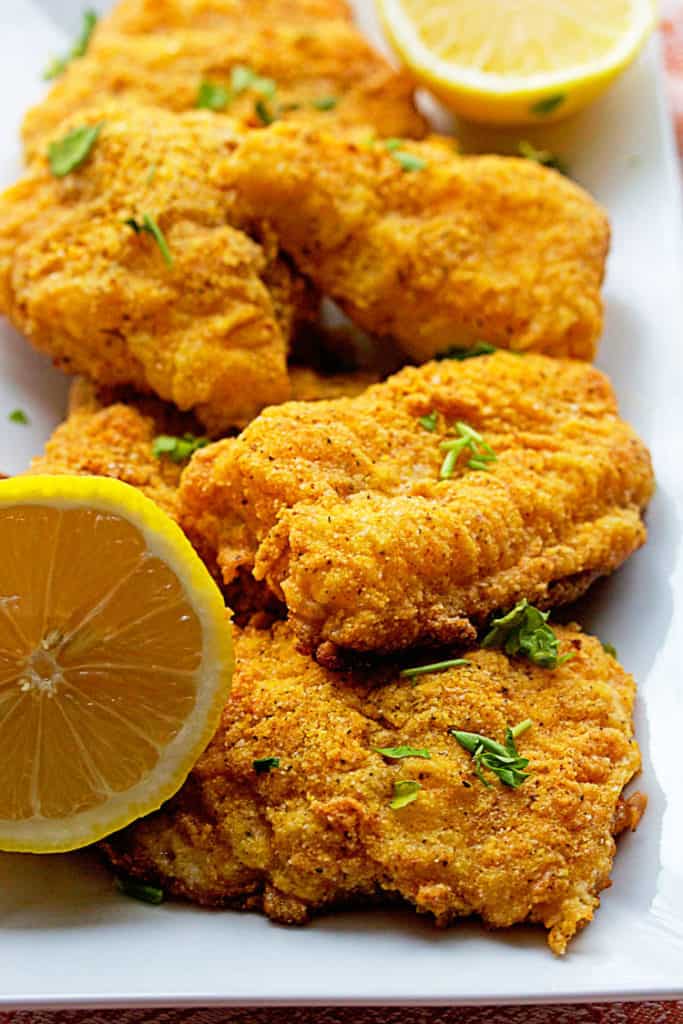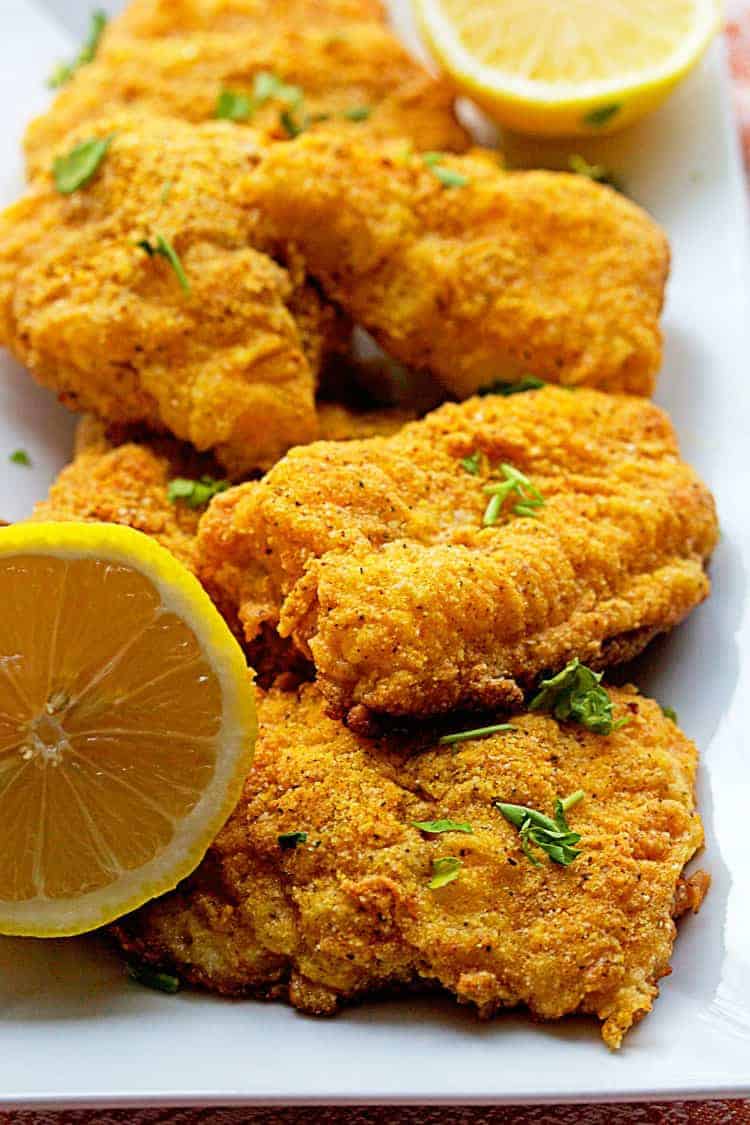 We have them at family reunions and Thanksgiving and are even planning a fun family one this summer. We get the best fillets (my daddy loves bringing back as much as he can when he is down in the Delta), and we fry them up along with other fish, hush puppies and fries and serve with my garlic bread recipe. It's a soul food feast for the ages if I do say so myself.
A few years back, I started to crave my roots but with a healthier spin. That's how I ended up creating this Spicy Oven Fried Catfish recipe. No frying is necessary for it, and you won't even miss it, trust me! The flavor is perfectly spicy, the breading is crunchy, and the fish is flaky and moist yielding the most spectacular results. Thanks to cayenne, paprika, lemon pepper and a hint of hot sauce, you get all that Southern spice you crave without the guilt. In fact, these would be fantastic served with my Baked Sweet Potato Fries.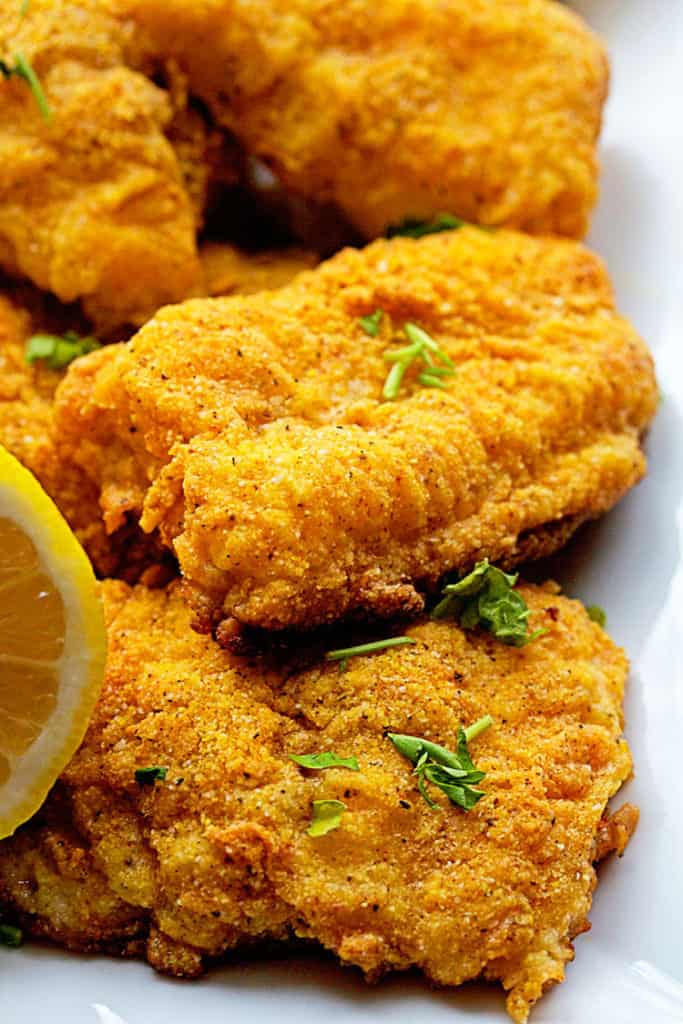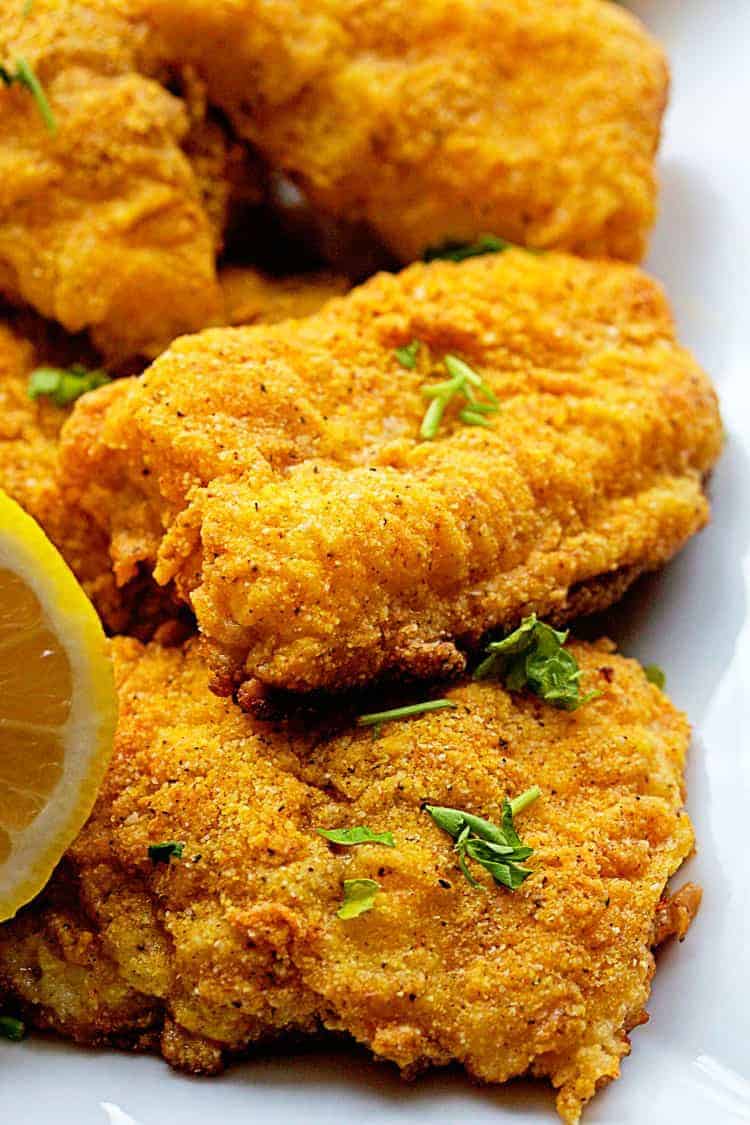 Because this oven fried catfish recipe is so on point, I'm thinking about throwing my family's first fish un-fry. Wonder how THAT will go over!

Spicy Oven Fried Catfish
Perfectly flavorful oven fried catfish with a spicy edge. Get that fantastic Southern flavor without the extra fat of frying.
Author:
Jocelyn Delk Adams of Grandbaby-Cakes.com
Ingredients
Non-stick olive oil spray
⅔ cup yellow cornmeal
¼ cup all purpose flour
1½-2 teaspoons seasoned salt
½ teaspoon black pepper
½ teaspoon cayenne pepper
½ teaspoon lemon pepper
¼ teaspoon paprika
2 large eggs
2 teaspoons hot sauce
1 pound catfish fillets cut into smaller pieces
Instructions
Preheat oven to 425 degrees and line a baking sheet with parchment paper liberally sprayed with non-stick olive oil spray.
In a brown bag or ziploc bag, add cornmeal, flour, salt, pepper, cayenne, lemon pepper, and paprika and shake together.
In a deep pie plate or large shallow bowl, whisk together eggs and hot sauce.
Add each fillet to the bag of cornmeal breading to coat then dip into beaten eggs on both sides, then lastly add back into the cornmeal breading and shake liberally to coat well. Place the fillet on the coated baking sheet. Repeat with each fillet.
Liberally spray the tops of each fillet with non-stick baking spray coating the fish well until completely covered in spray. Bake for 25-30 minutes depending on thickness of fillets until golden brown but still juicy in the inside.
Remove fish and cool for 5 minutes then serve with lemon and chopped parsley.