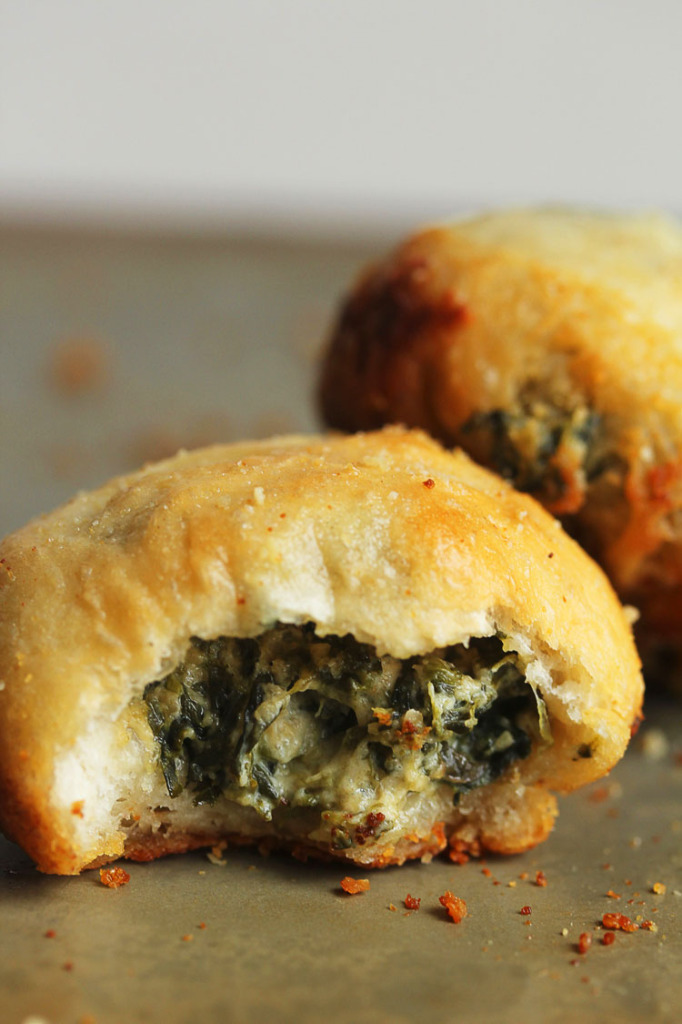 These Spinach Dip-Stuffed Garlic Rolls are insane y'all!!!
A few weeks ago, I attended the , and had the best time ever! One of the best parts of the experience was walking the aisles during the competition to speak to the finalists and try their amazing creations.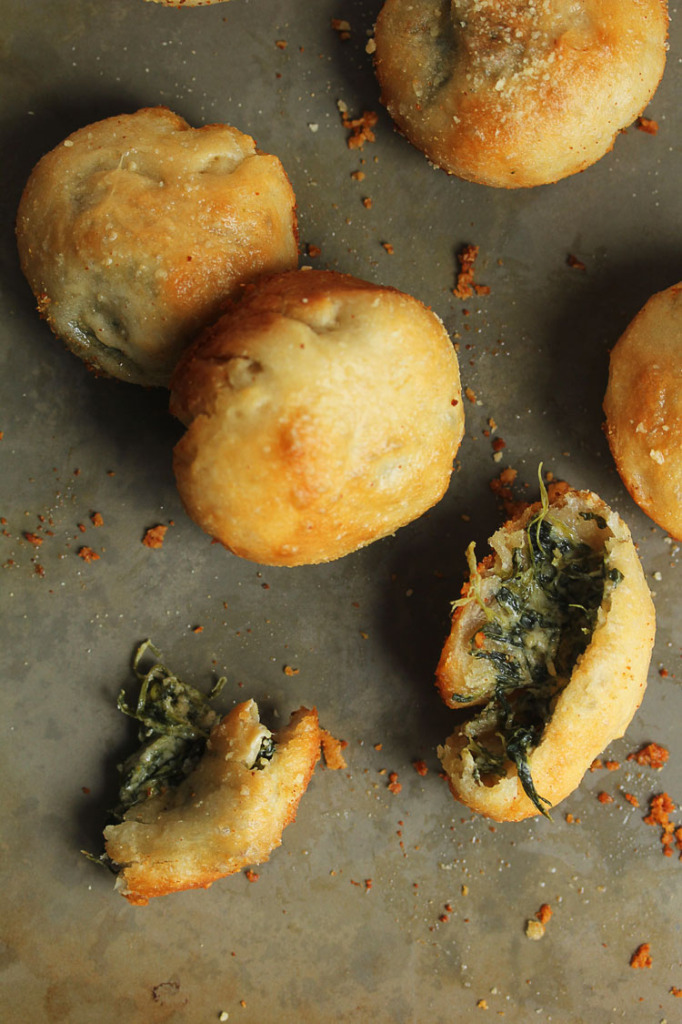 These 100 finalists are some of the most creative cooks in the country. They come up with some of the most amazing ways to use Pillsbury products. These were one of the best dishes I tried. I seriously could not get enough of them. The idea was ingenious, and the taste was out of this world. This recipe even won the Pillsbury Clever Twist Award. If you go to restaurants and order spinach dip for an appetizer, this recipe takes it one step further by stuffing it inside a garlic roll.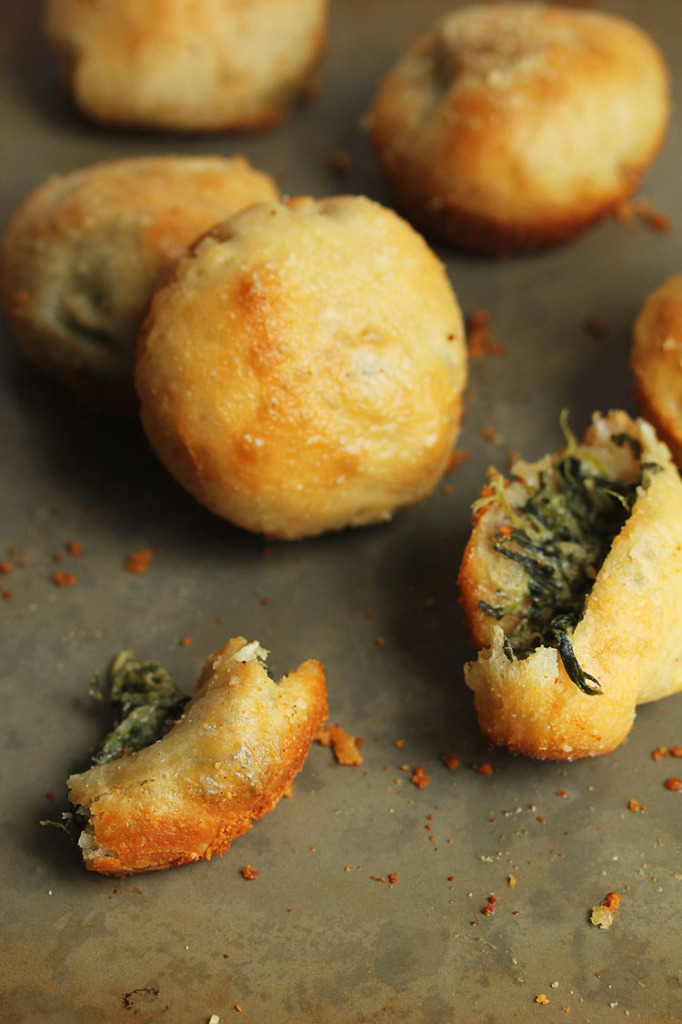 In these Spinach Dip Stuffed Garlic Rolls, garlic bread and spinach dip collide, and the process could not be more simple and fast. You simply stir the spinach dip ingredients (thawed and drained spinach, cream cheese, parmesan cheese, garlic powder and worchestershire sauce) together until combined and then separate into little balls. Those little balls get stuffed inside the dough and baked up into golden garlicky buttery deliciousness!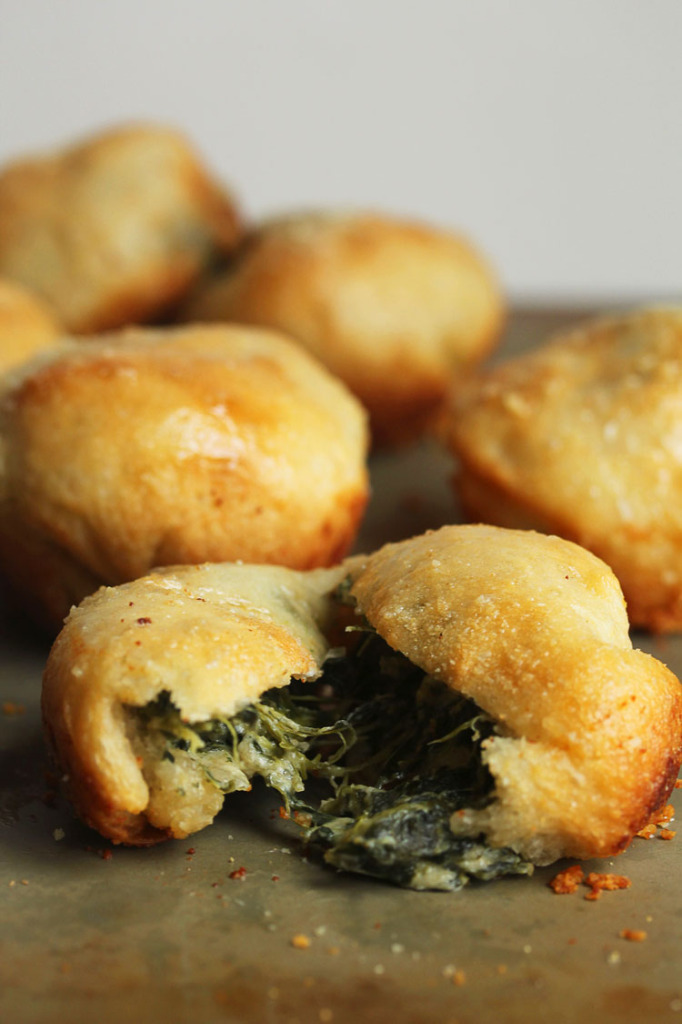 Try this recipe for your holiday parties. It should truly be on your menu. This and wine are guaranteed to make your guests very VERY happy.