Strawberry Rhubarb Crumble Pie – strawberry and rhubarb flavors combined in one of the tastiest pies ever! If you love this, you will love this double crusted Strawberry Pie!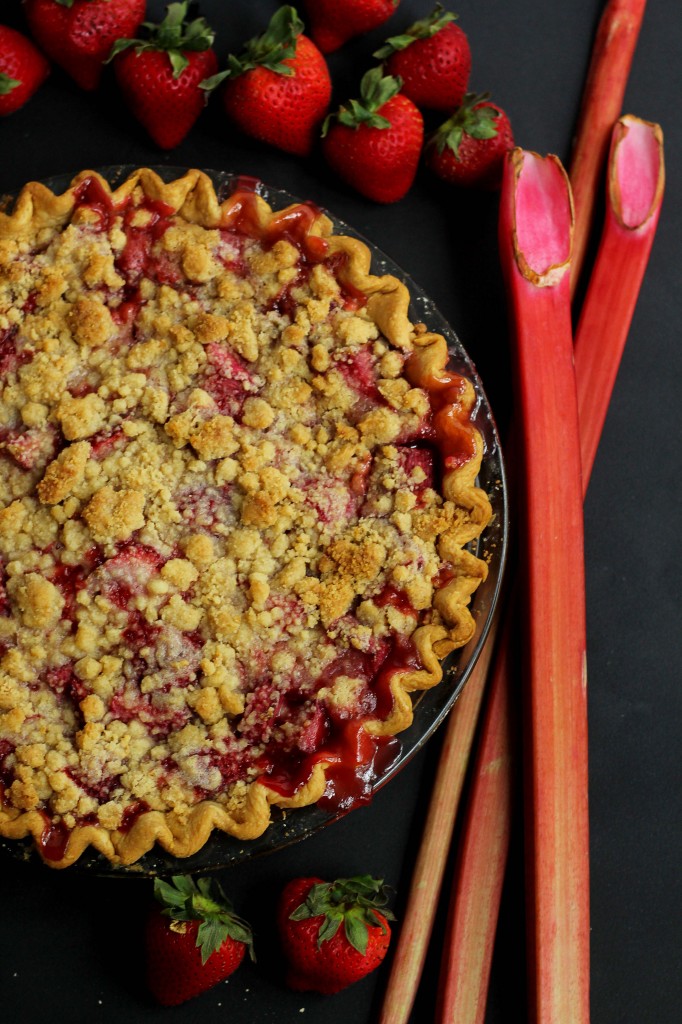 I'm excited to share another Better Homes and Gardens Delish Dish recipe today! This strawberry rhubarb crumble pie was one of my favorite recipes by far this summer.
This recipe came about from my constant struggle of deciding between a classic pie and a crumble dessert. For me, I just decided to combine the two. And what a great idea that was! This pie slash crumble is everything you want in a dessert this summer. First of all, it is filled with gorgeous strawberries and rhubarb. The red color is so intoxicating and a bit addictive.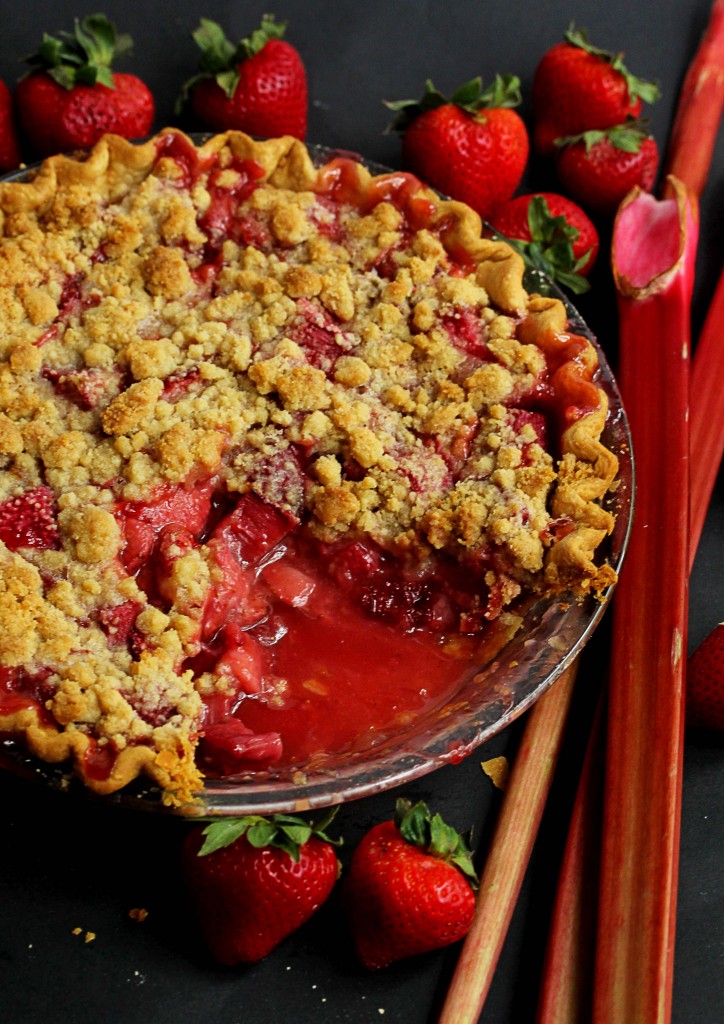 But the real magic is in the pie crust and crumble topping. The crust is super flaky yet tender. But the crumble is oh my gosh amazing! I am seriously in love with this crumble pie thing and will be trying it with different fillings. But first things first, I want to share this recipe with you.
Check out this beautiful pie on Better Homes and Gardens Delish Dish HERE!
http://www.bhg.com/blogs/delish-dish/2014/07/01/strawberry-rhubarb-crumble-pie/
If you like this recipe, then I know you'll love some of my other pie recipes.