Disclosure: This Stuffed Flank Steak recipe and Roasted Brussel Sprouts recipe post is sponsored by Wolf Gourmet and all opinions expressed here are my own.
Stuffed Flank Steak Recipe with Roasted Brussel Sprouts – This steak is stuffed with mushrooms, spinach, garlic and herbs and roasted to perfection. The Roasted Brussel Sprouts are simply drizzled with olive oil, balsamic and salt and pepper before baking.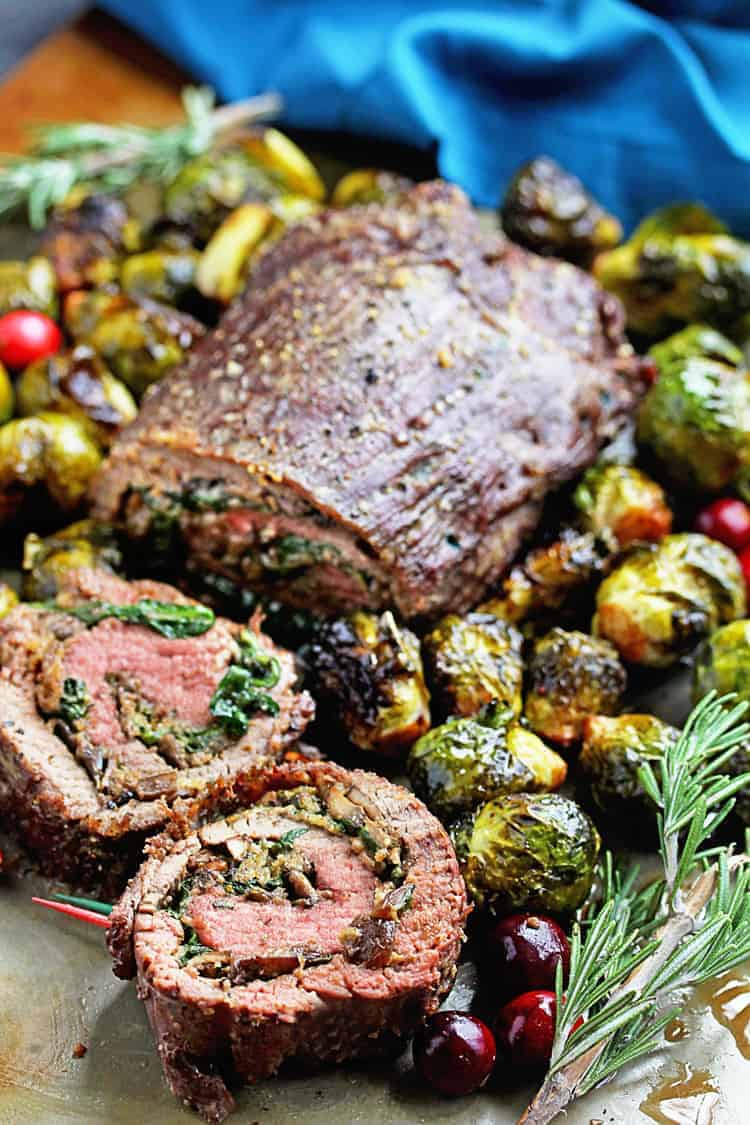 Holidays in my family truly call for the most decadent dishes of the year. Each year truly outdoes the last. This year calls for one of the most sensational beef dishes to ever grace our table. This year, we are having this Mushroom and Spinach Stuffed Flank Steak recipe with a side of this Roasted Brussel Sprouts recipe. I know its a mouth full both literally and figuratively but boy oh boy is it truly worth it.
HOW TO MAKE STUFFED FLANK STEAK
To make the stuffed flank steak recipe, I used the Wolf Gourmet Countertop Oven, which is sensational by the way. The ease of using it is pretty awesome, but the roast mode created the most gorgeously browned steak on the outside with a tender texture on the inside. The stuffing cooks perfectly as well. And let me tell you about this stuffing my peeps! It is made with sauteed mushrooms, onions, garlic and herbs and then combined with fresh spinach, breadcrumbs and butter. I didn't think a flank steak could taste any better than this!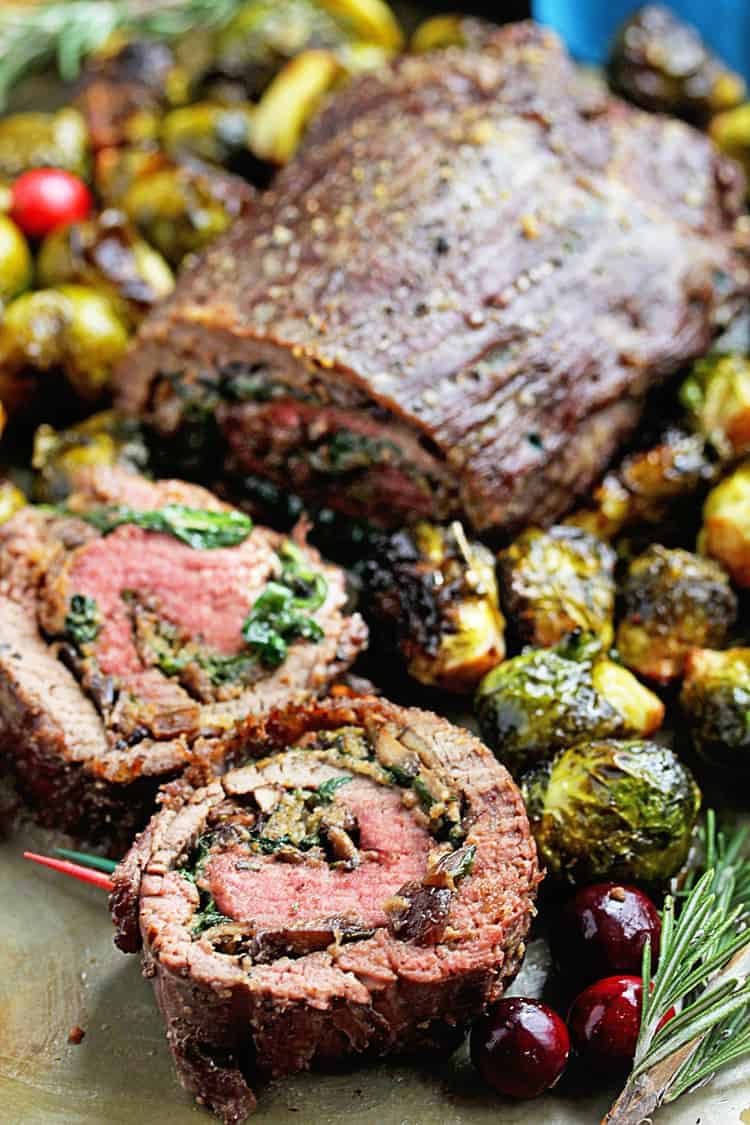 And the best part is the easy roasted brussel sprouts recipe which doesn't even require a recipe. This is how I make them!
I add parchment paper to a baking dish then evenly spread the brussel sprouts out on the dish.
Then I lightly drizzle extra virgin olive oil over the brussel sprouts along with a light drizzle of balsamic vinegar and a sprinkling of salt and pepper.
Next I roast these babies at 400 degrees until they are tender and browned. They are sensational and so easy to make!
If you are salivating at the mere thought of this stuffed flank steak recipe and this roasted brussel sprouts recipe, make sure you check it out here and make it for the ones you love. This holiday, I would gladly give all the gifts in the world to anyone would make this beauty! Find the recipe HERE on Wolf Gourmet's blog.