Swirled Vanilla Chocolate Funnel Cakes – Vanilla and chocolate swirl together to create the most unique and delicious funnel cakes you will ever try!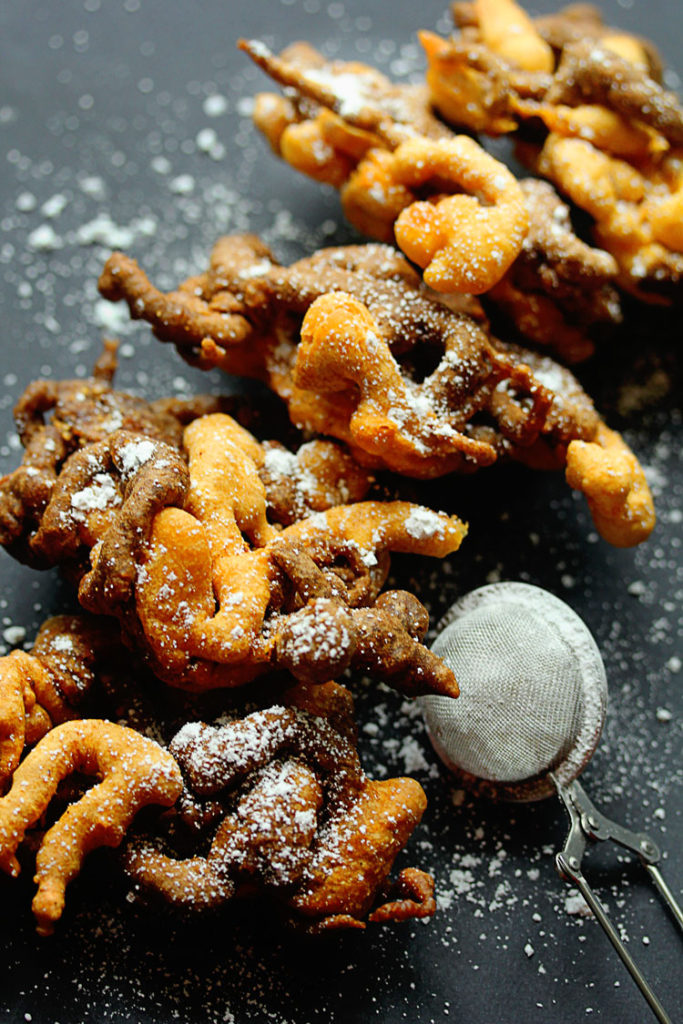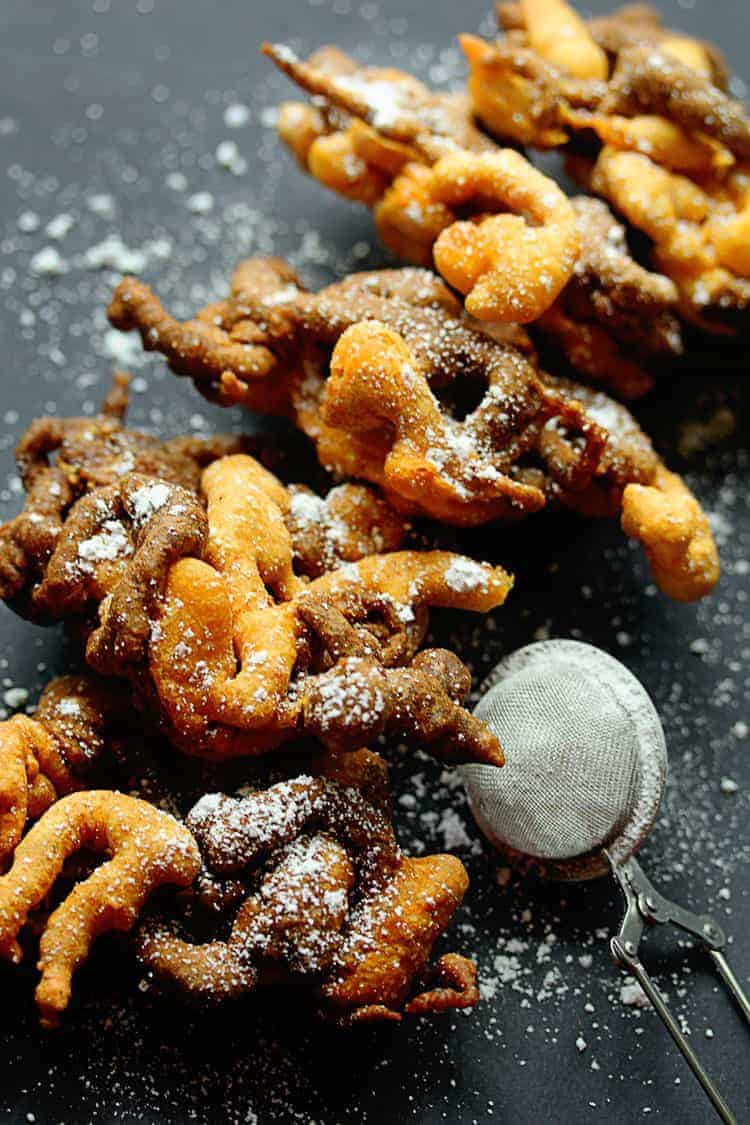 So yesterday I turned 34 and turned up! Yep I had pretty much the best birthday weekend ever. Because I have this thing about celebrating my birthday all month long, I am continuing the June celebration with these fantastic Swirled Vanilla Chocolate Funnel Cakes. I am sure they will get you in the celebratory mood.
So let's recap the bday week. All the fun really began when I had the most amazing time shopping for a fun birthday outfit. I went to one of my fave stores LOFT to check out some options and had the pleasure of shopping with the Chicago Fashion Director Amanda who was so trendy and stylish and Abby who handles LOFT's incredible PR. They definitely both had a great knack for figuring out what would work.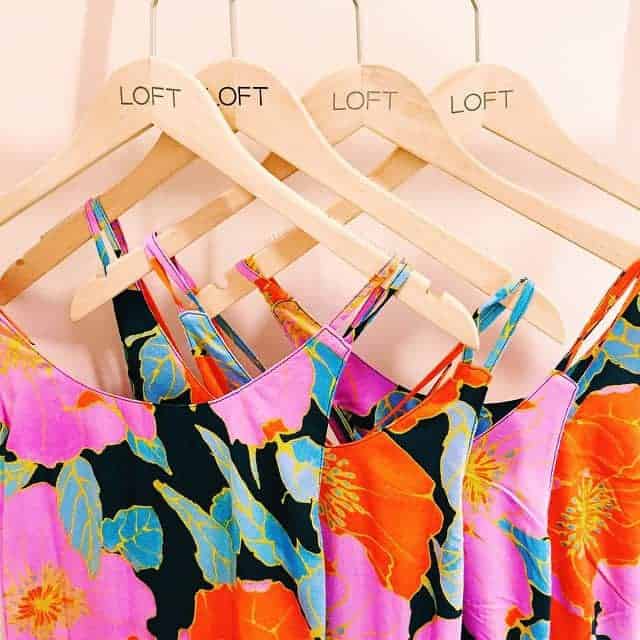 Once I entered the store I knew right away what I wanted. I saw this fantastic floral print dress called Full Bloom Maxi Dress that was bright and fun and just fit my personality to a tee. Amanda and I both decided I had to try on this dress which ended up being "the one", we just needed to get the size down right. It became my birthday dress right away. See that wide smile?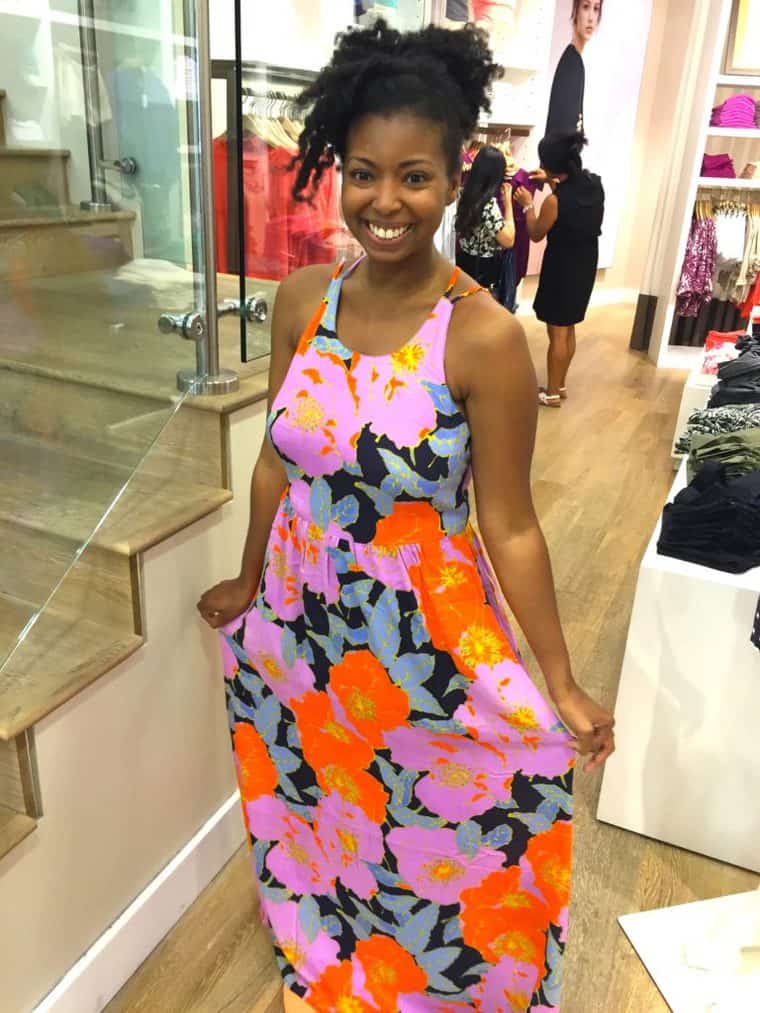 From going to get a deep tissue massage, then heading to brunch, the zoo, dinner on Saturday night, then for cupcakes in my special bday dress and a big blow out dinner with my family on Sunday, I felt like a queen (especially when I went for cupcakes).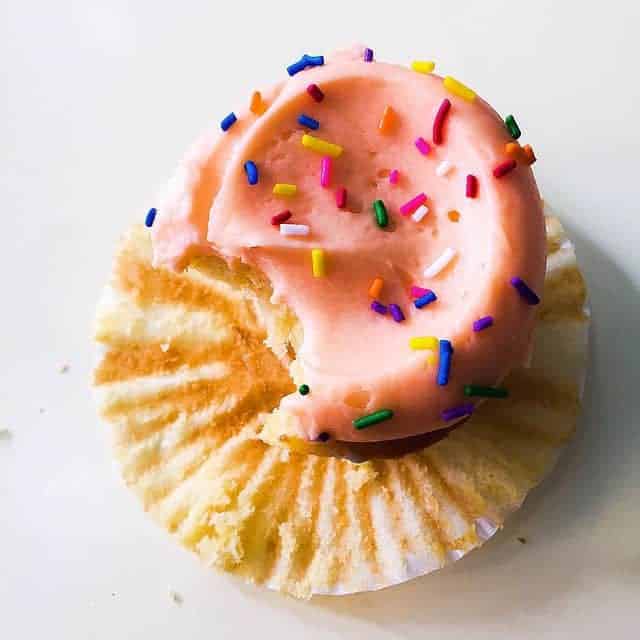 And also looked like a queen thanks to LOFT.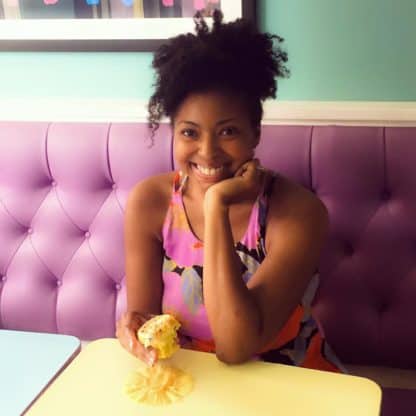 Everyone adored my dress, and I certainly got a kick out of it too. It reminds me of summer just like these swirled vanilla chocolate funnel cakes.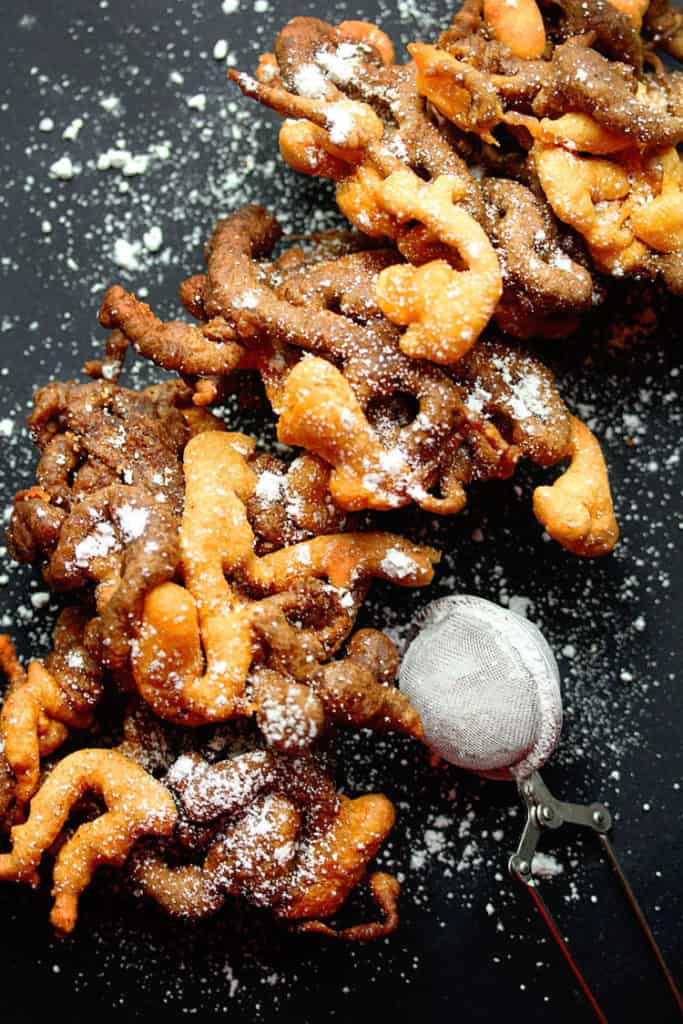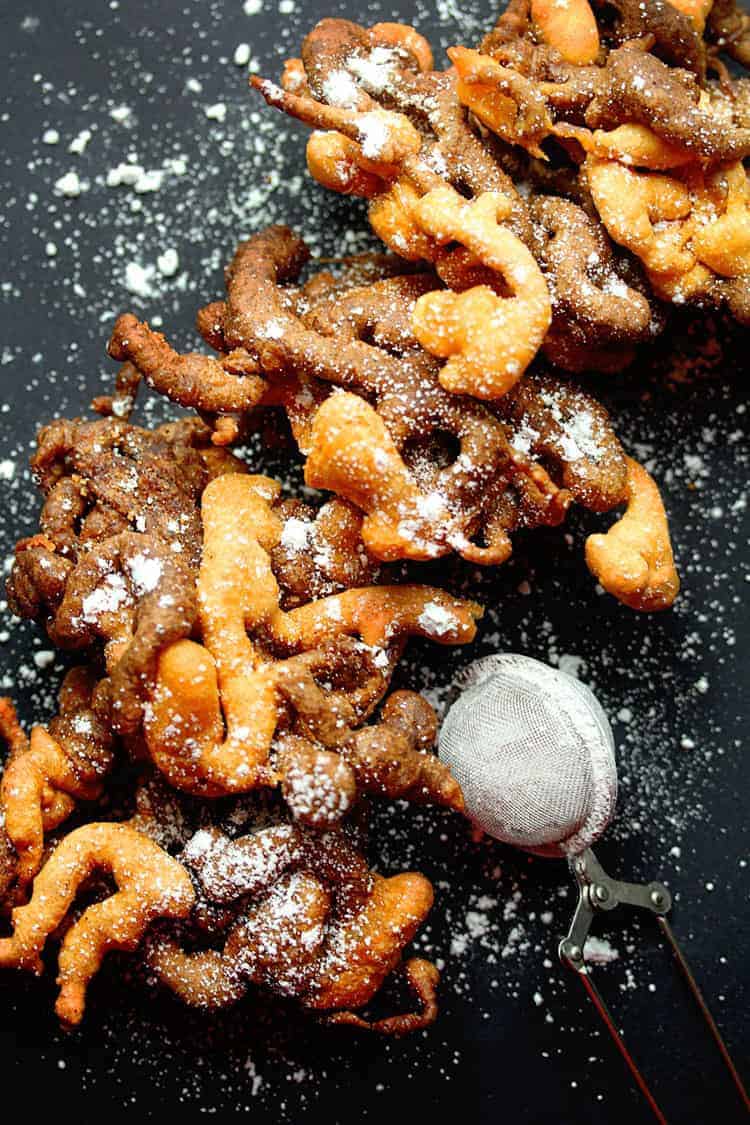 There is nothing more summer friendly than funnel cakes. I end up having tons over the summer, and they just bring back so many amazing childhood memories. I created two batters, one plain and one chocolate, and separated them swirling them together in the fryer creating the most impressive and unique funnel cakes.
I wanted to make a post-bday treat that would take me back to a simplier time where there were no cares or worries in the world. I could spend a hot afternoon digging into a funnel cake and smearing the gobs of powdered sugar all over my face. It was just what I needed to feel young again.
Disclosure: I received this dress from LOFT free of charge but please know that all opinions expressed here are my own. I just happen to love LOFT and wanted to share my bday outfit with you!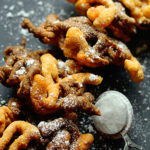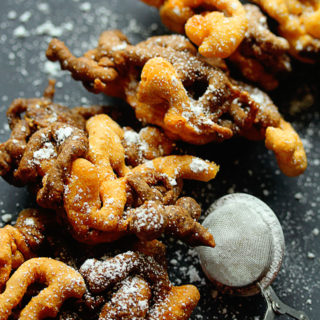 Swirled Vanilla Chocolate Funnel Cakes
Swirled Vanilla Chocolate Funnel Cakes – Vanilla and chocolate swirl together to create the most unique and delicious funnel cakes you will ever try!
Keyword:
game day recipes, kid-friendly recipes, party food
Ingredients
4

cups

vegetable or canola oil for frying

2

cups

all-purpose flour

3

tablespoons

granulated sugar

1 1/2

teaspoon

baking powder

1/2

teaspoon

salt

1 1/2

cups

milk

2

large

eggs

1

teaspoon

pure vanilla extract

1

tablespoon

cocoa powder

Confectioner's sugar for serving or other toppings
Instructions
Heat oil in a pot to about 375 degrees.

Whisk together flour, sugar, baking powder, and salt in a medium sized bowl until combined.

Next whisk in wet ingredients: milk, eggs and vanilla extract until the batter is nice and smooth.

Add half of the mixture to a funnel, squeeze bottle or even a cake decorating piping bag with a round tip.

Add cocoa powder to the other half and add to a separate funnel.

Once oil is nice and hot, swirl both batters together in a spirally shape (have fun with this part) into the oil and fry. Turn over once the first side is nice and golden brown.

Once both sides are golden brown, remove from oil and place on paper towels to drain. These babies fry fast!

Immediately cover with confectioner's sugar or other toppings and serve while hot. If you are frying a lot, feel free to keep these warm in the oven until you are ready to serve.
Nutrition Facts
Swirled Vanilla Chocolate Funnel Cakes
Amount Per Serving
Calories 361
Calories from Fat 54
% Daily Value*
Total Fat 6g 9%
Cholesterol 102mg 34%
Sodium 368mg 15%
Potassium 392mg 11%
Total Carbohydrates 62g 21%
Protein 12g 24%
* Percent Daily Values are based on a 2000 calorie diet.