The foodie's handbook to Grand Rapids, Michigan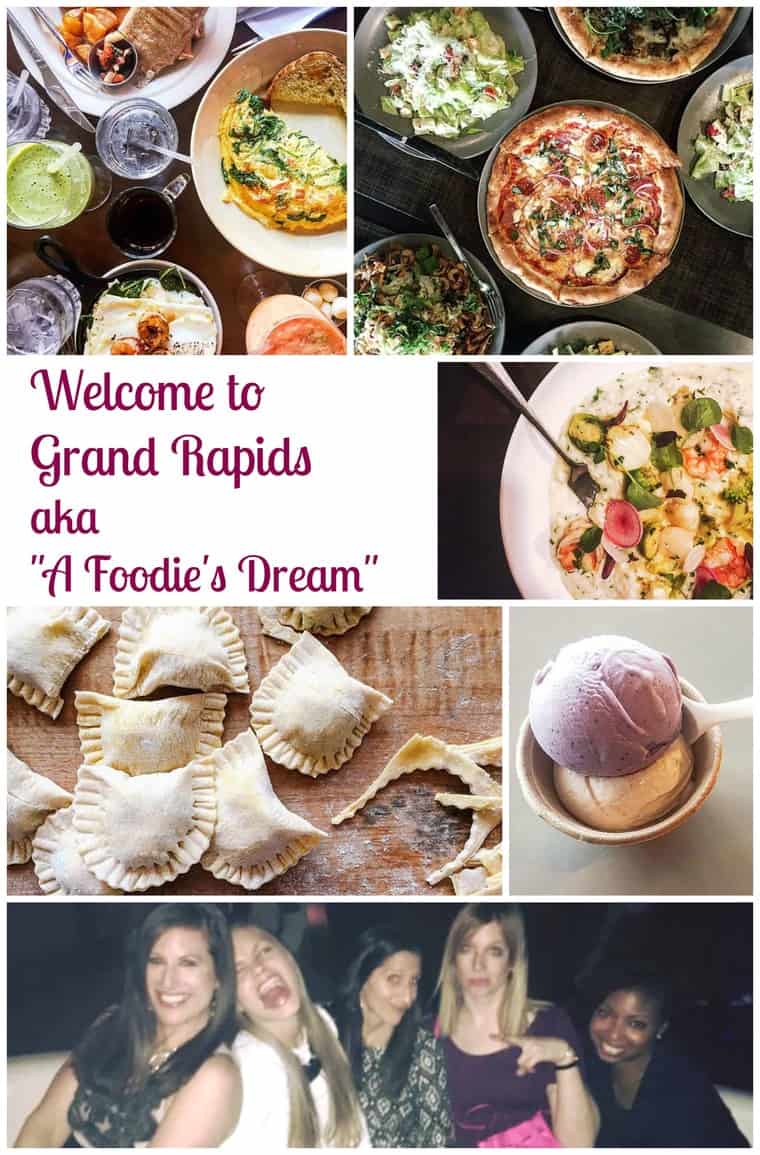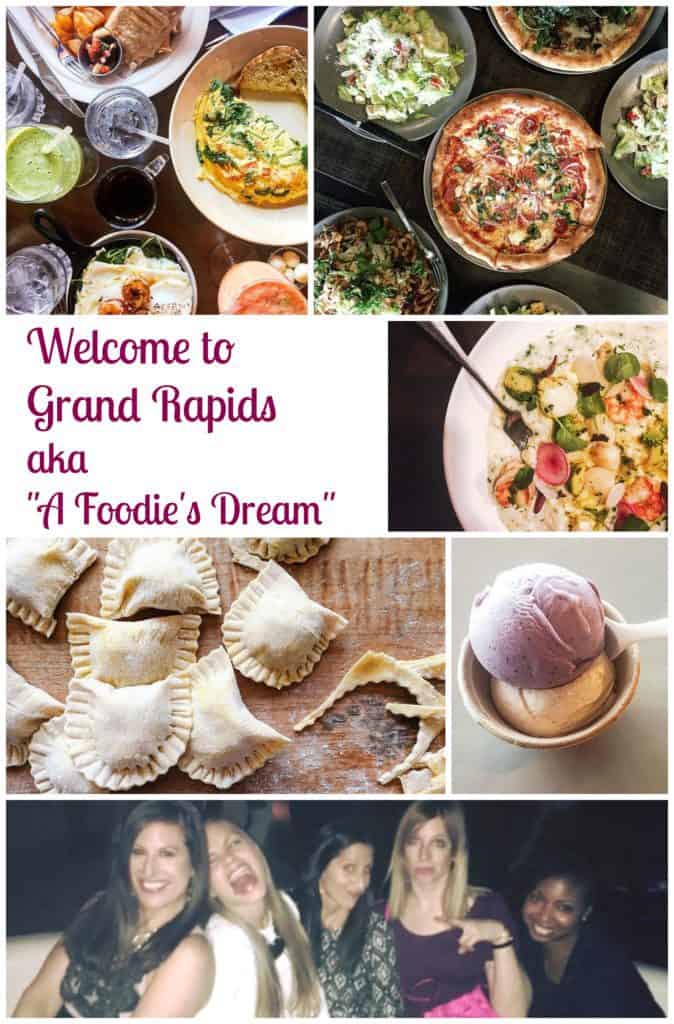 Grand Rapids is my new favorite place to visit. This place has charm for days, and some of the best food I've tasted. Armed with some of my favorite blogger pals Liz, Maggie, Megan and Monique, we ate and ate and ate all that GR has to offer just for you (trust me, I'm not complaining!) Most might not know the insanely amazing foodie scene Grand Rapids is sporting but you are in for a treat because I am here to school you and school you well.
At the end of this post filled with tons of tips on where you need to go and definitely what you need to eat, you will be planning your visit to Grand Rapids in no time.
Tip One: Stay at the Amway Grand Plaza! A Must!
This hotel was classic elegance and sophistication from top to bottom. I loved how beautiful my room was, and the view was sensational.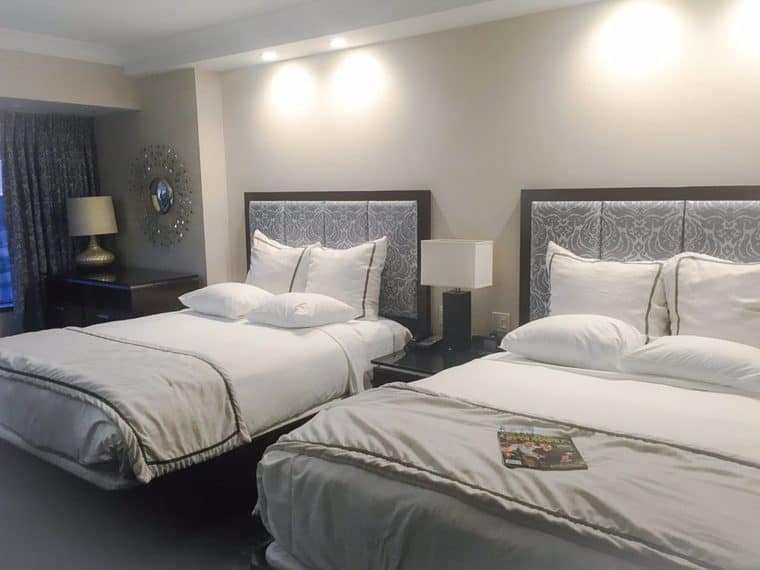 I have stayed in many many hotels, and this one was up there with the very best. My room service was quite tasty as well. This is important to note considering this guide is all about the foodie right?
Tip Two: Begin the day with breakfast at San Chez!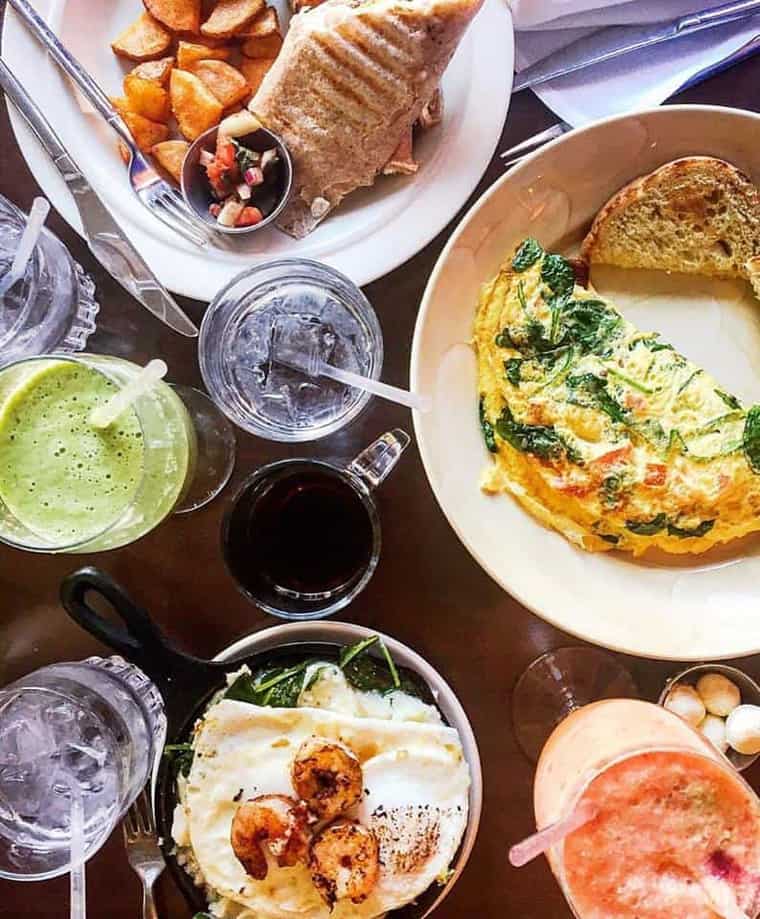 This popular tapas bistro in Grand Rapids has quite the breakfast menu. I seriously was so impressed with all the offerings that I didn't know what to order but I settled on a sensational and flavorful omelette.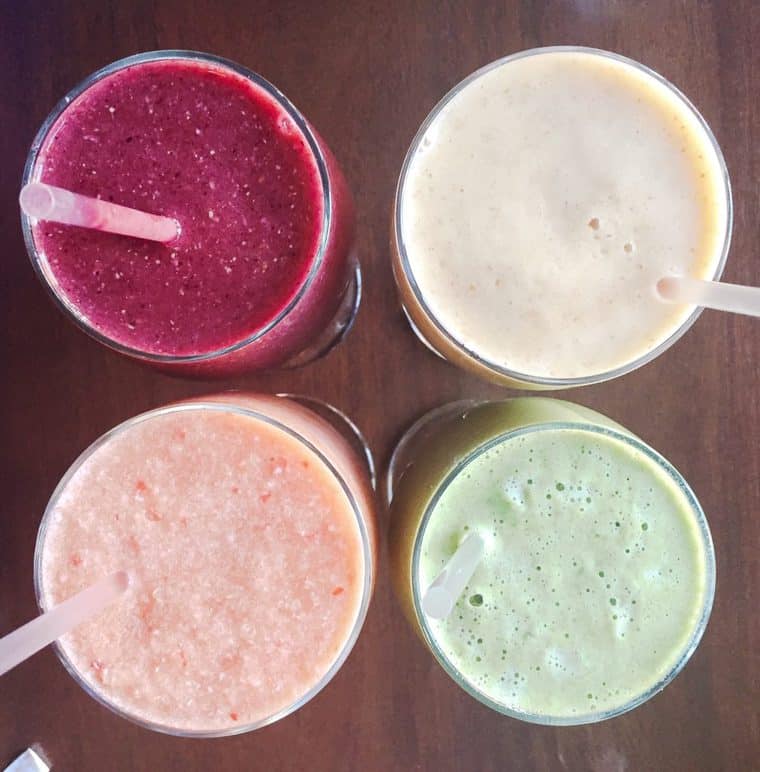 Lucky for me, I was with a gang that knew how to eat so we tried a little of everything, especially the smoothies that were hits! Add this place to your list of must stops!
Tip Three: Check out The Kitchen by Wolfgang Puck for some serious eats!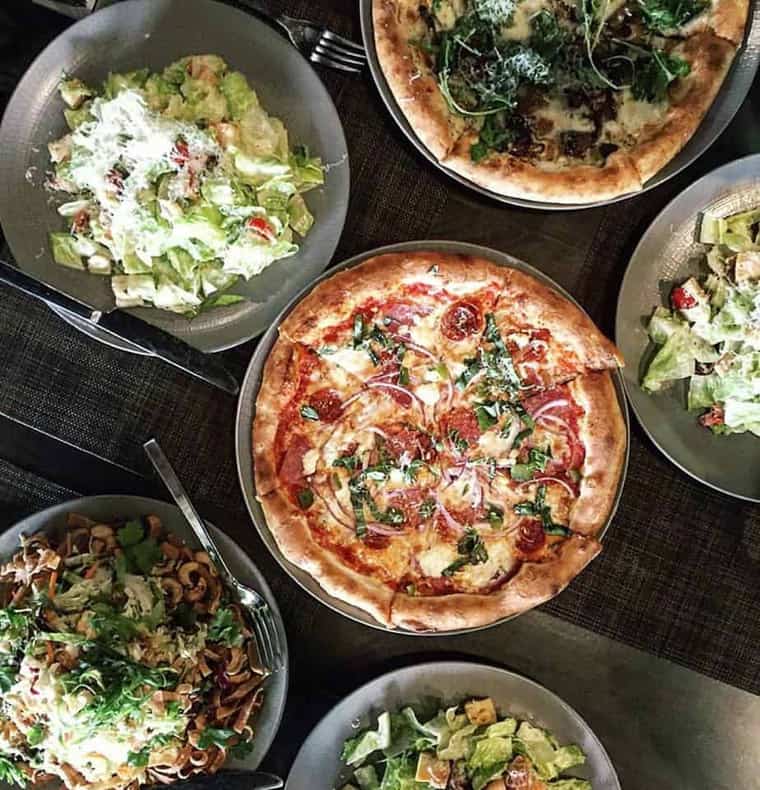 As soon as anyone sees the name Wolfgang Puck, you know its top notch. There are only two of these concepts in the world – one is in Dubai and the other is in, you guessed it, Grand Rapids. My crew experienced some of the best salads and pizzas that The Kitchen had to offer. I adored the caesar salad and the Italian meats pizza stole my heart. Everything was delightful!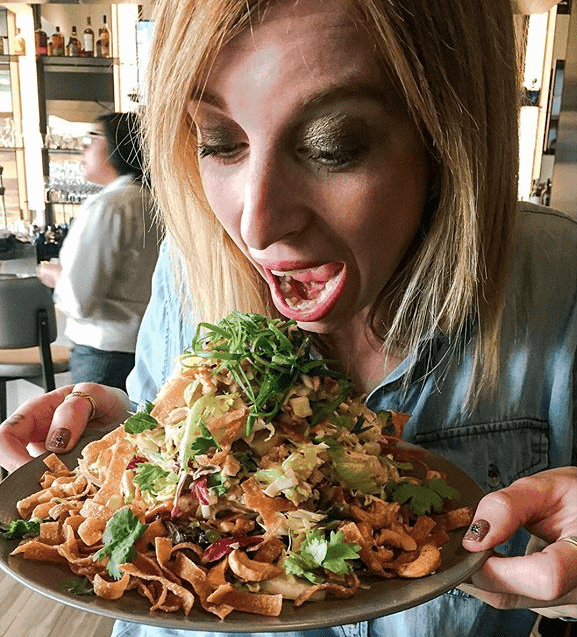 My girl Megan definitely got down on this salad. Anyone that dives head first into a salad that beautiful must be my new boo. I love her!
Tip Four: Make Homemade Pasta at The Local Epicurean!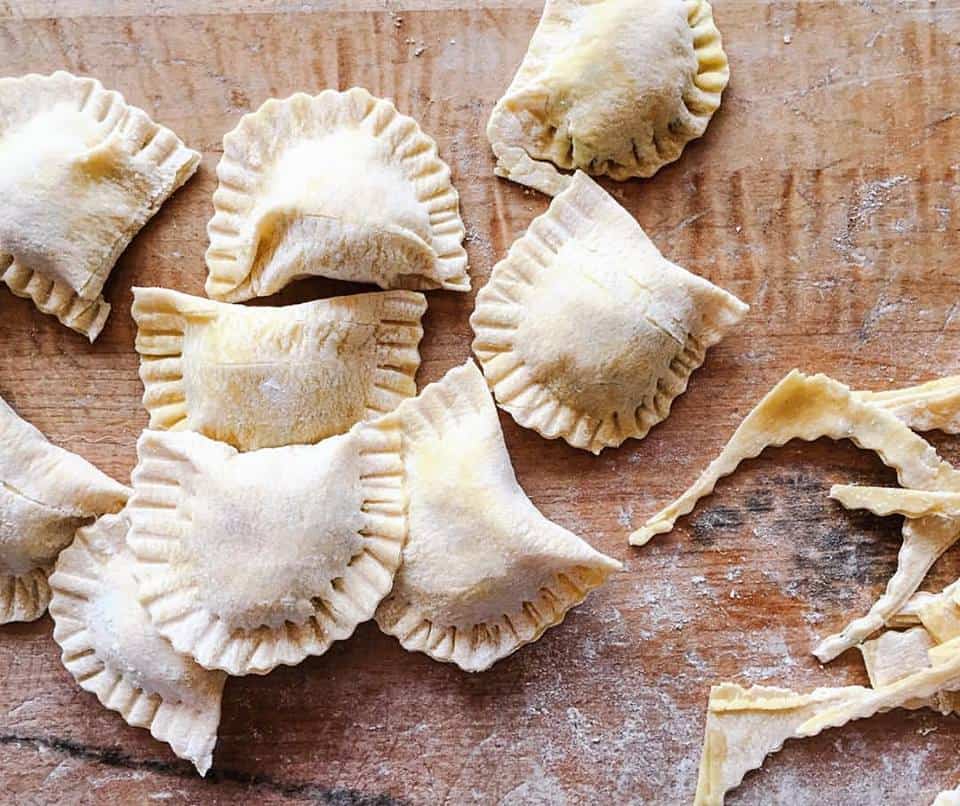 This place is an absolute gem in Grand Rapids, and the entire experience knocked my socks off. I have made homemade pasta before but this was just such an interactive class that this experience was so much fun and truly stood out on its own.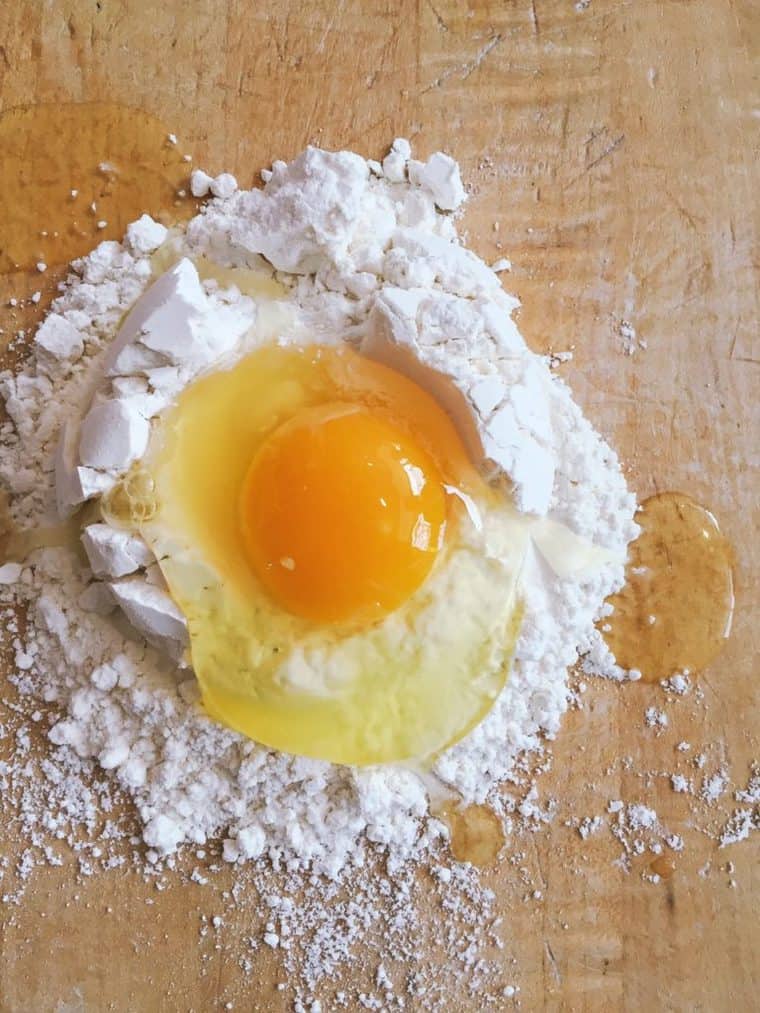 I can't wait to come back and try my hand at making more pastas! I know I've got some delicious dinner recipes in my future that will for sure make it to this site.
Tip Five: Grab a Craft Beer at Founders!
So let me start by saying I'm not the biggest beer drinker but craft beer might be a different story. Founders Brewing Co. does it right! Liz set up an incredible behind the scenes tour of their brewery where we gals saw everything it takes to make high quality beer for the masses. It was beyond cool to check out!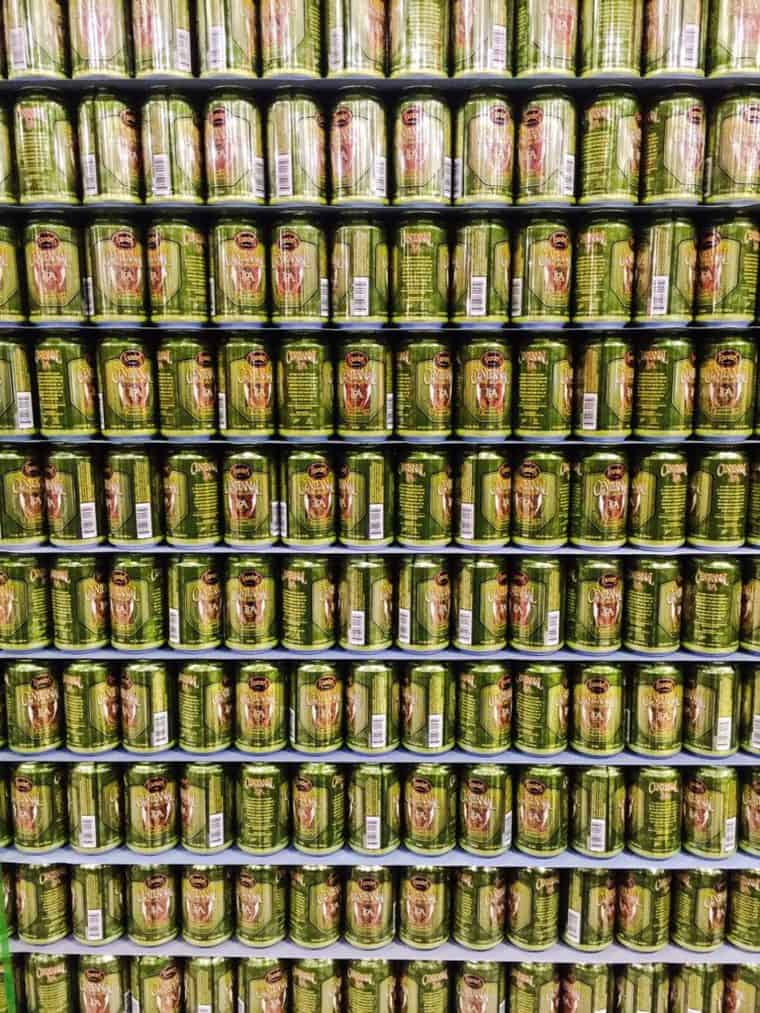 Tip Six: Visit the Grand Rapids Downtown Market!
I should start by saying that this ice cream from Love's was a game changer at the Downtown Market. It was vegan, and it was absolutely creamy and sensational in every possible way.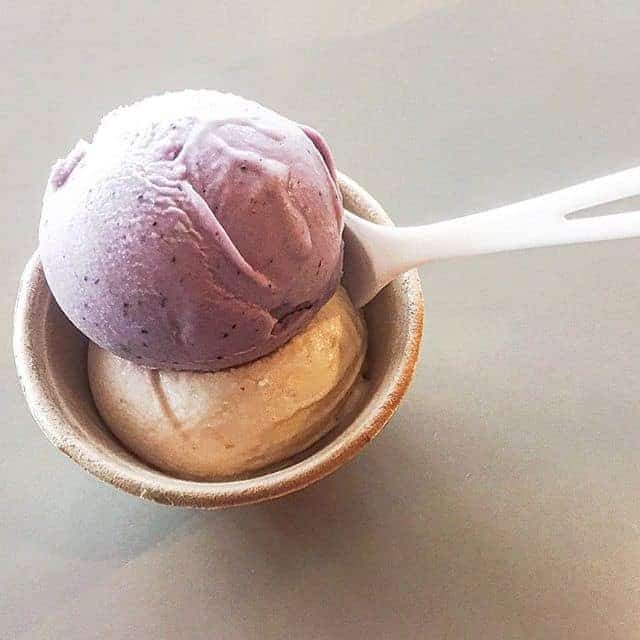 I also loved my smoothie from Malamiah Juice Bar, my pretzel from Brēzel, my croissant from Field & Fire Bakery and my beautiful pie from Sweetie-licious Bake Shoppe that ended up being a sight for sore eyes if I ever did see one.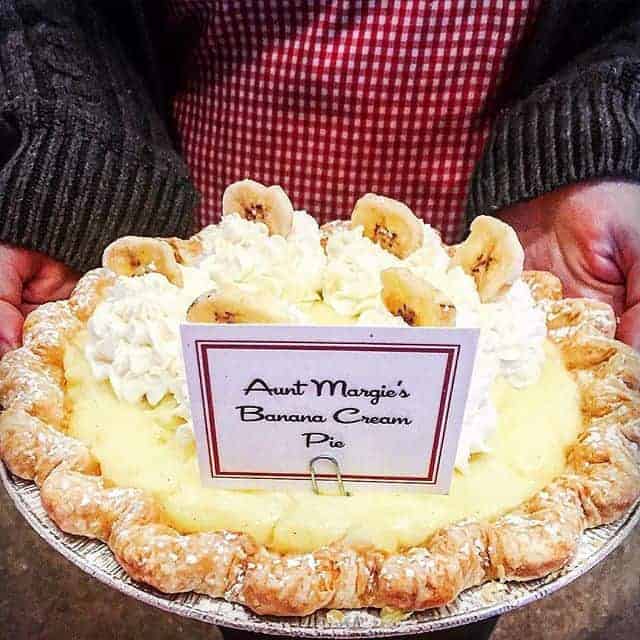 Tip Seven: Make a stop by the Wine, Beer and Food Festival while you are there!
So can I just start by saying that this Chicken Thigh and Lamb Wonton by Ganders I had during my dinner tasting at the festival was mind blowingly good?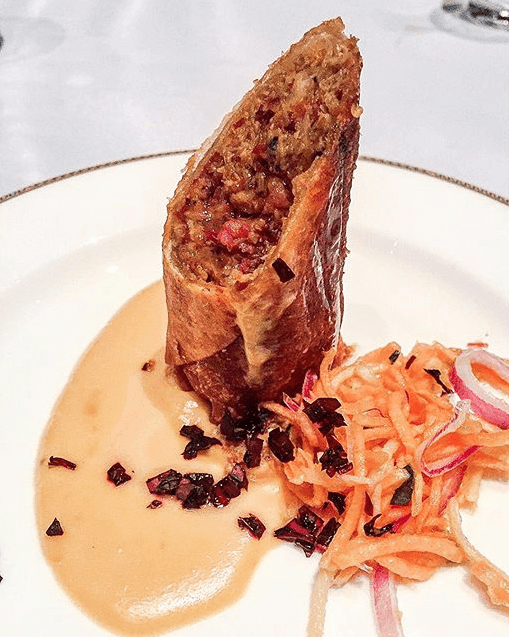 I also loved tasting the different selections available throughout the festival. I can't wait to check it back out again with several rolls of tickets in hand!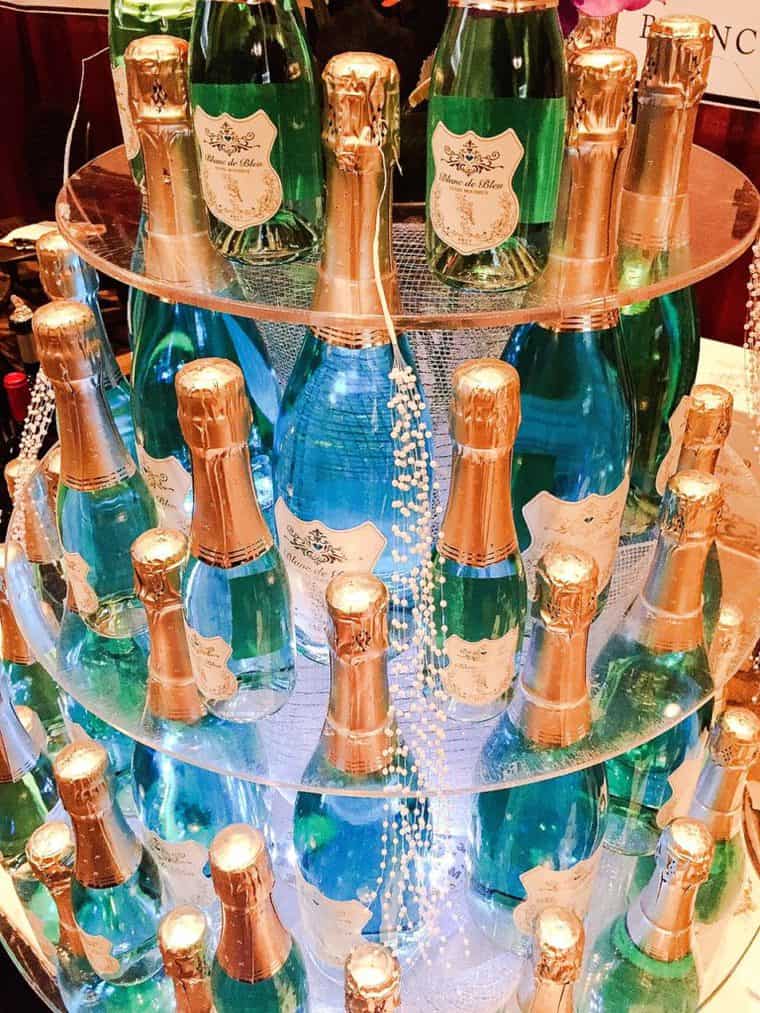 Tip Eight: Have a lovely dinner at Grove!
Dinner in Grand Rapids at Grove was very memorable. Grove had an delightful tasting menu that I definitely enjoyed top to bottom. I started with a Shrimp and Grits which had its own contemporary spin on the classic.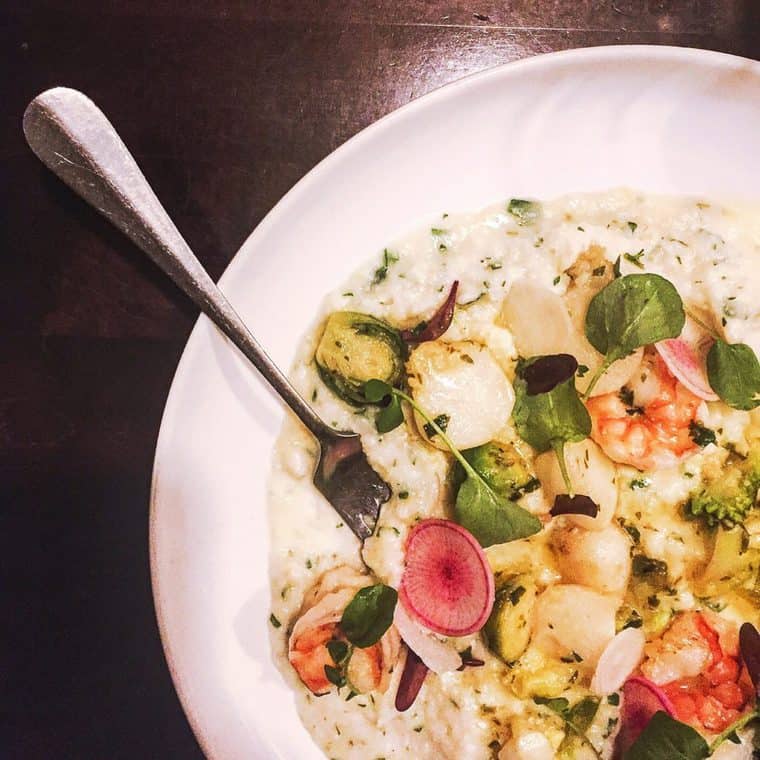 I also enjoyed a beautiful fish for my main course but the highlight of my entire meal was a butterscotch pudding that I polished before getting a photo. It was that good y'all!
And my final Tip Nine: Take the best group of friends ever!!!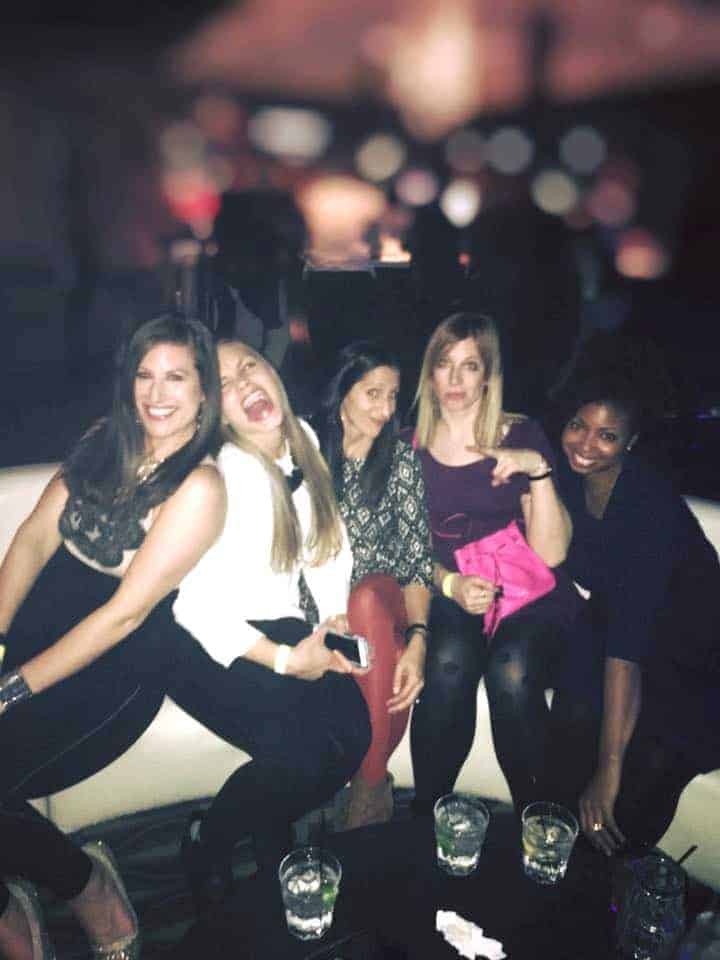 Make sure you head to Grand Rapids with empty tummies and the best friends you can think of. I can't tell you how much fun I had with my blogger boos Liz, Maggie, Megan and Monique! These girls know how to have a blast! And I can't imagine having a better time than I did!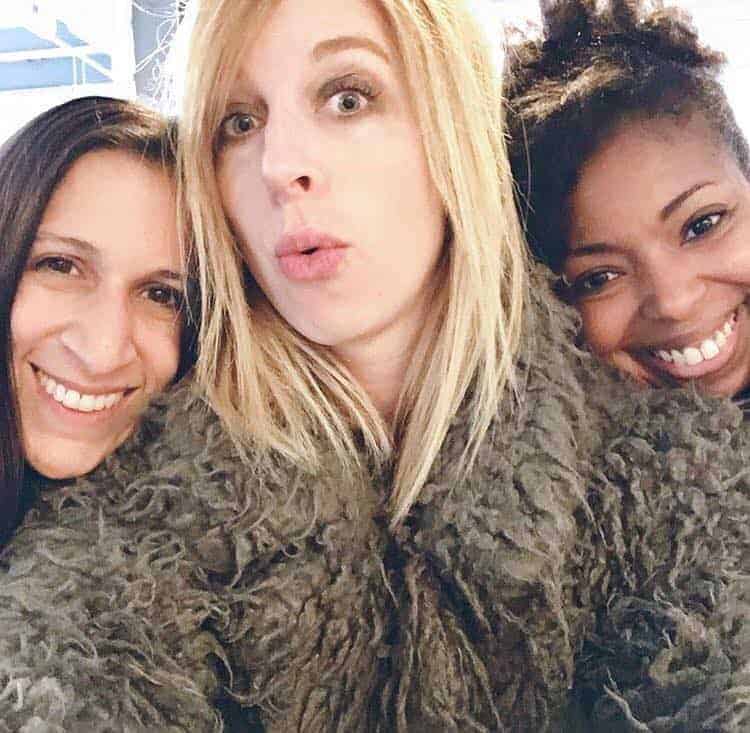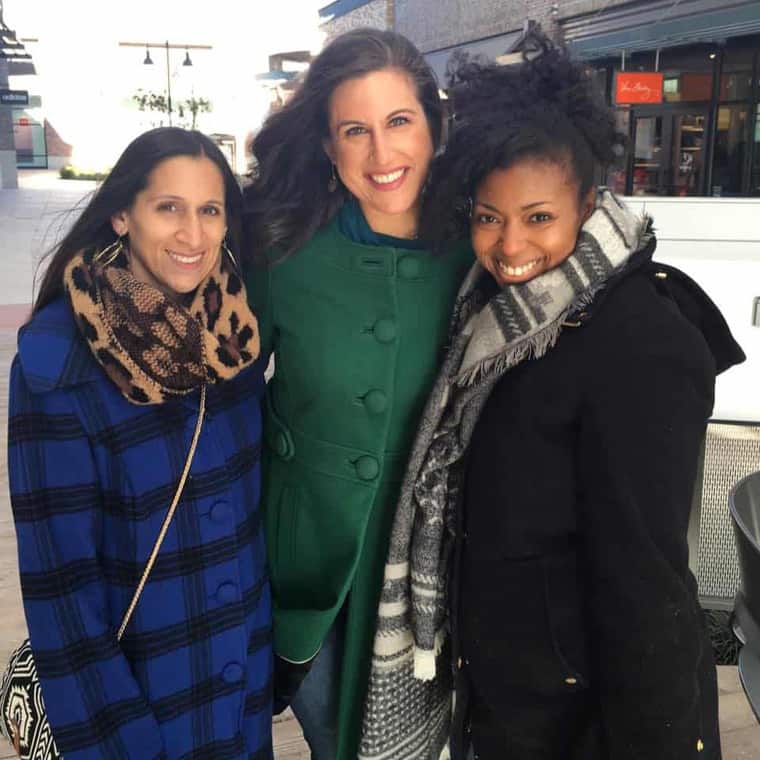 Thank you so much to my girl Liz for the wonderful invite and Stephanie and the entire Experience Grand Rapids team for a time I will never forget!