Jocelyn Delk Adams of Grandbaby Cakes announces her debut cake collection now available at Williams Sonoma!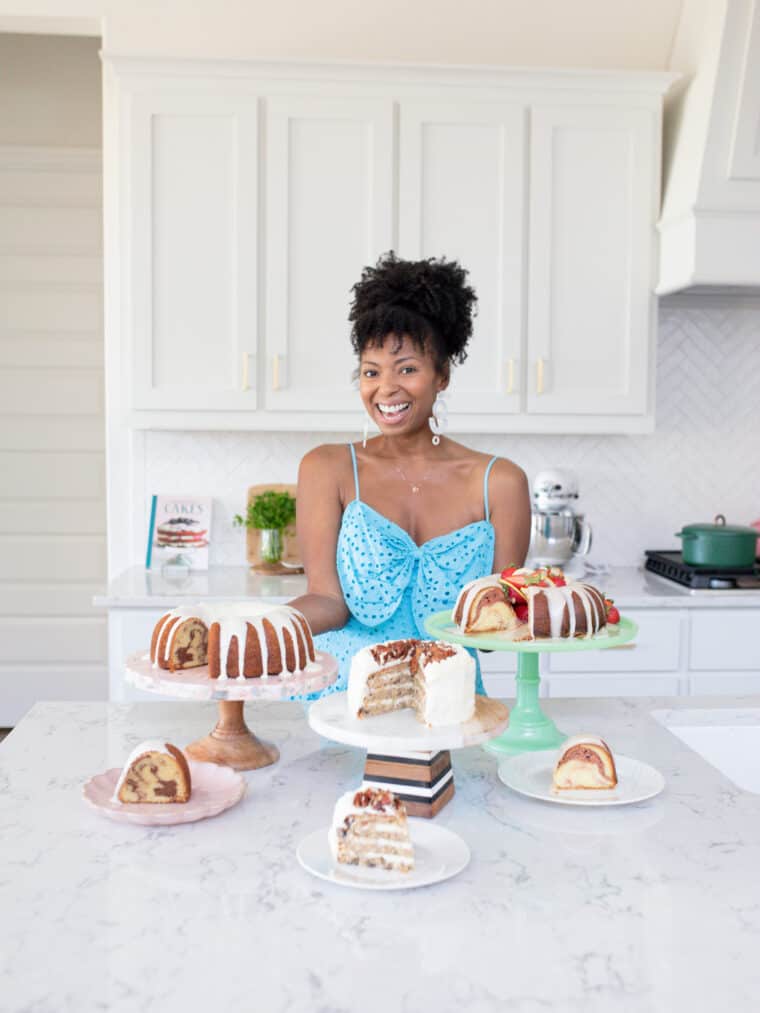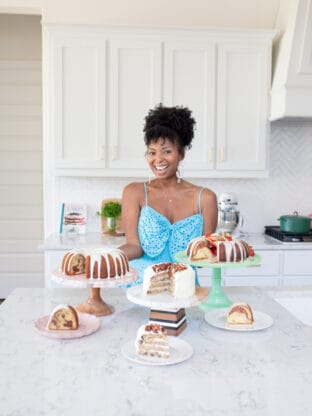 This post is a dream come true to write. In fact, I've been waiting to write it for over two years. Today, I am finally excited to announce that you can finally order Grandbaby Cakes that will be shipped directly to your home right HERE. I have partnered with one of my favorite brands Williams Sonoma to create three cakes that you can order online and have delivered right to your front door.
This process took quite a long time because we needed to test cakes over and over with the vendors to ensure they tasted incredible. And I am so glad we took our time to do this because you will absolutely adore these cakes.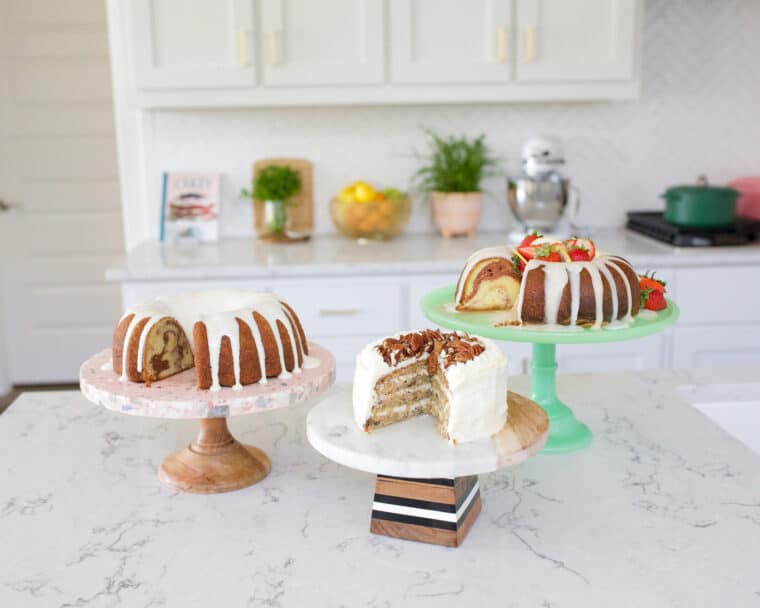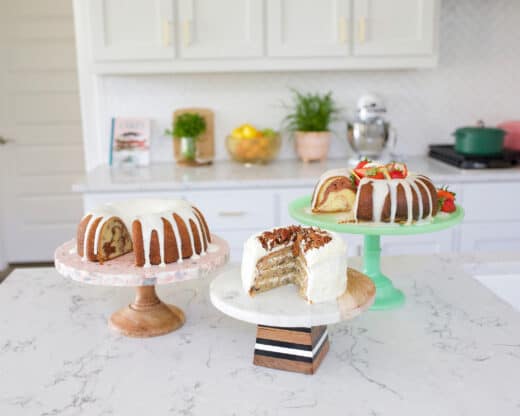 My first three cakes for this line are three very popular cake recipes from my website: the Classic Southern Hummingbird Cake, the Strawberry Lemonade Pound Cake and the Cinnamon Roll Pound Cake.
Each cake is made with top quality ingredients resulting in a tender crumb, melt in your mouth interior and absolutely delicious flavors.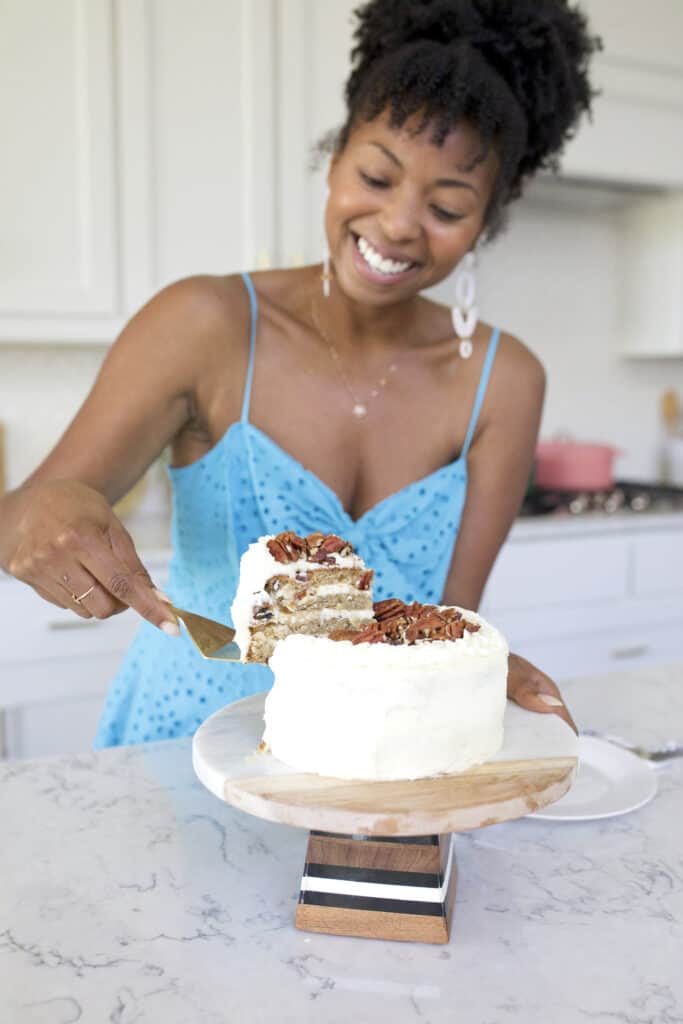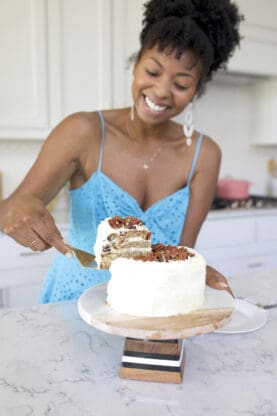 My Hummingbird Cake is a Southern classic, with four tiers of ultra-moist banana-pineapple cake. It's spiced with Indonesian cinnamon, layered with cream cheese frosting and topped with crunchy chopped pecans. The rich treat makes a memorable addition to birthdays, festive meals and seasonal celebrations.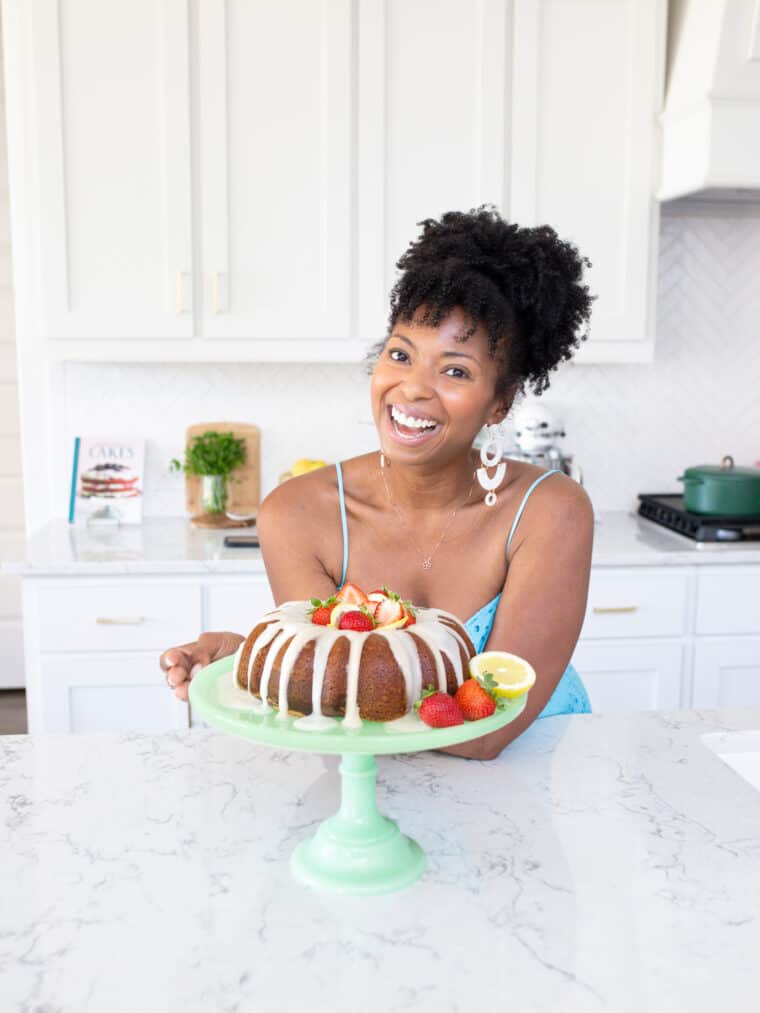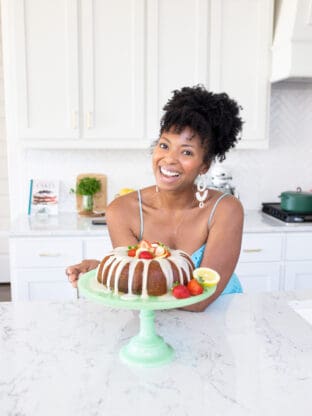 The Strawberry Lemonade Pound Cake is a marbled Bundt® cake that's hand made with lemon pudding and strawberry jam, and accompanied by strawberry and lemon glazes you drizzle on top before serving. Delicious with breakfast or brunch, the decadent treat also makes an elegant dessert.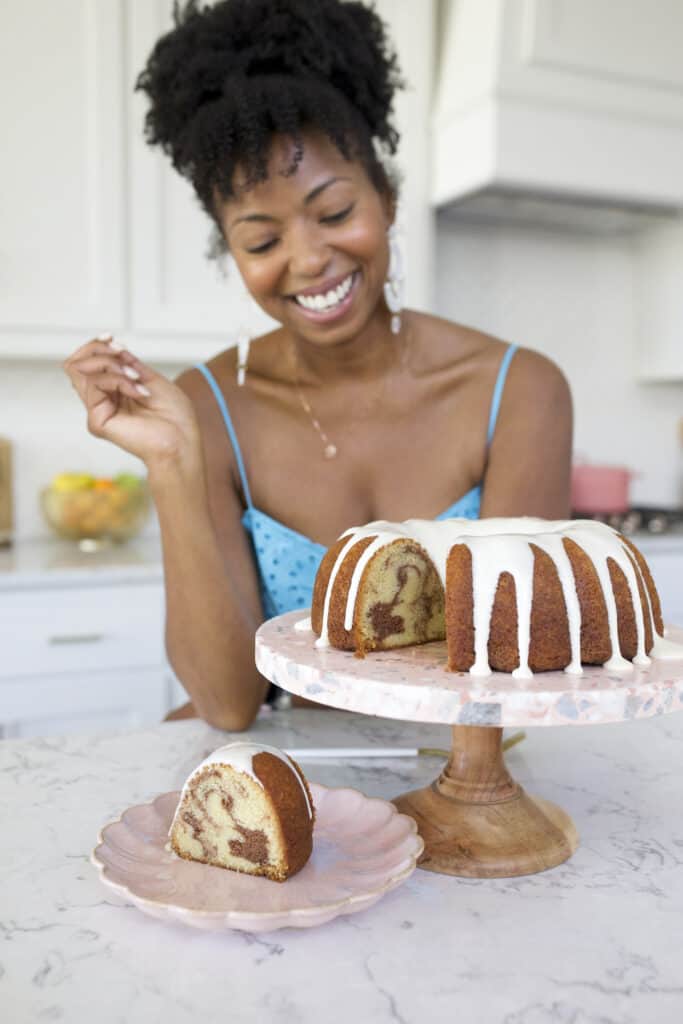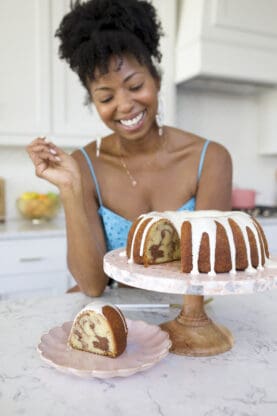 And finally, the Cinnamon Roll Pound Cake! This cake is pretty famous y'all! It has been featured on TODAY Show, Rachael Ray Show and in the pages of Bon Appetit magazine. This rich, buttery cinnamon roll pound cake is hand made with tangy sour cream and Madagascar vanilla, and marbled with sugar and Indonesian cinnamon. It comes with a cream cheese glaze you add right before serving. Delicious with breakfast or brunch, the decadent treat also makes an elegant dessert.
You can now order your cakes right HERE!
I appreciate all of your support and love through the years. Grandbaby Cakes officially turns 10 this year so this is really such a sweet moment to have made it to this point. I cannot thank you enough. I know my Big Mama is smiling down from heaven right now.