A behind the scenes look at the Chicago Grandbaby Cakes launch party celebrating my new cookbook. Photos by Chuckstr Photography.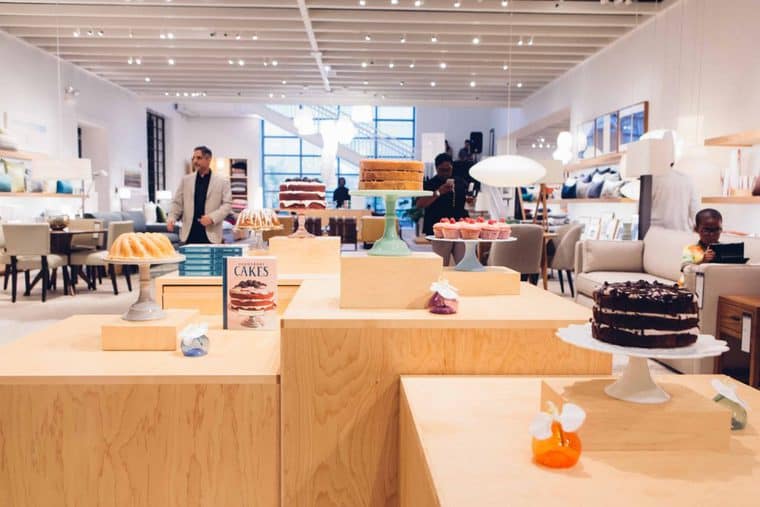 Last week was the official launch party of my cookbook (or my baby as I like to call it) Grandbaby Cakes at Room and Board (thank you Zapwater Communications) in Chicago. I could not have held my party at a better location than Room and Board. It was beyond my wildest dreams amazing! YumSquared even won a special raffle of a $500 Gift Card from Room and Board. Can we say beyond cool?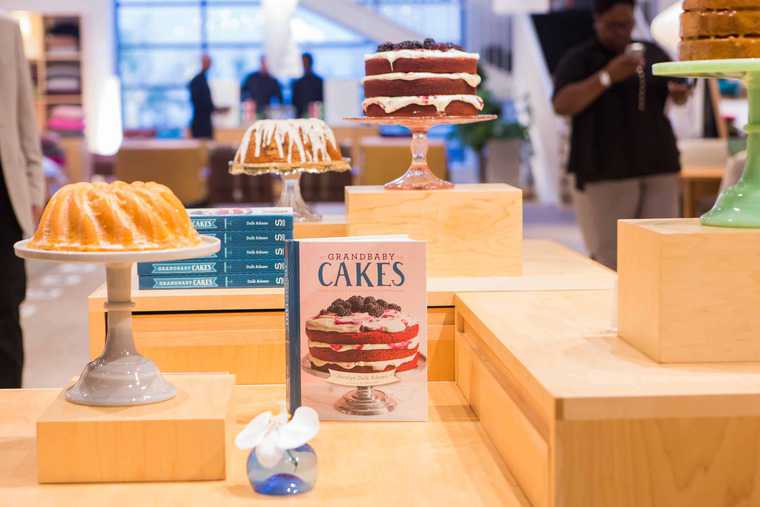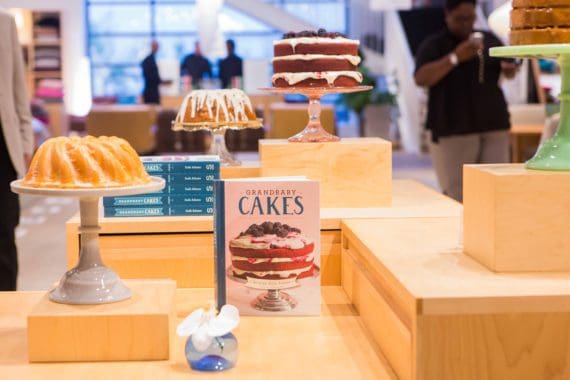 After spending months writing a book, it was so incredible to finally be able to celebrate the accomplishment and have a bit of fun. And fun I did have. The students from Le Cordon Bleu made the most delicious treats from the cookbook (thanks to Jewel-Osco and Safest Choice Eggs for providing all of the groceries needed to feed the insanely large crowd!!), and everyone raved about them. Also a big thanks to Nielsen-Massey Vanillas for providing the beautiful gift bag items for the party as well!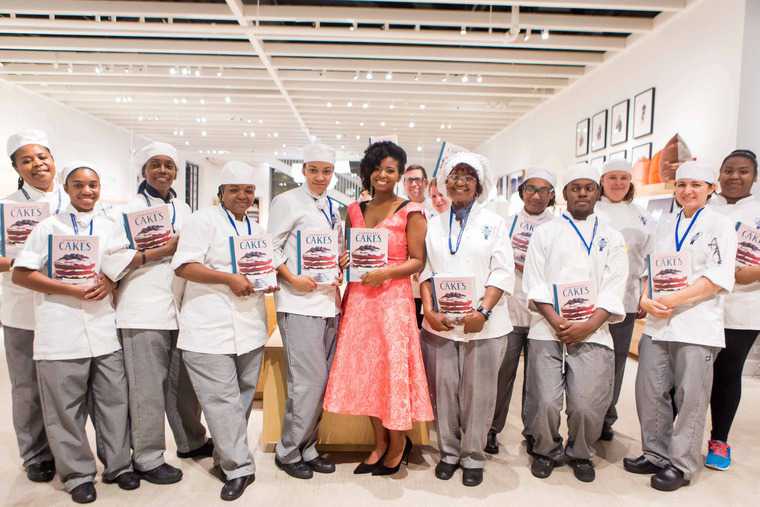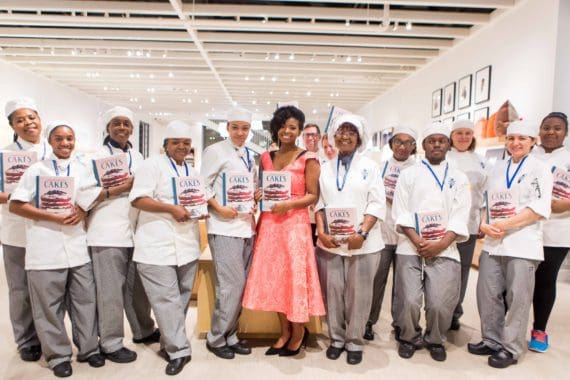 These students are seriously talented. Also see those gorgeous cake stands? Those were provided by Nimble Well.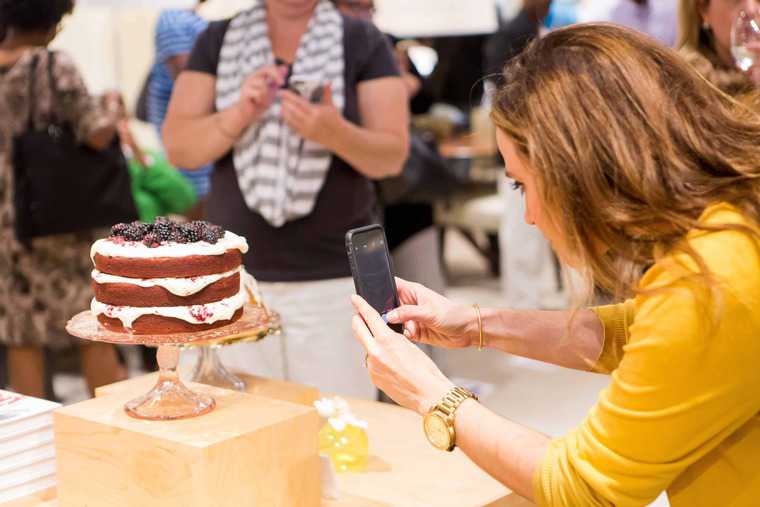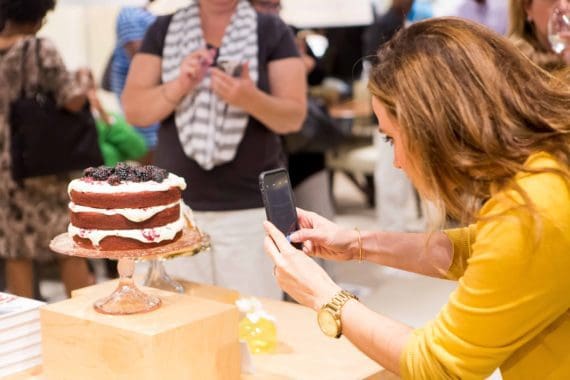 Aside from eating cake, though we seriously did a ton of that….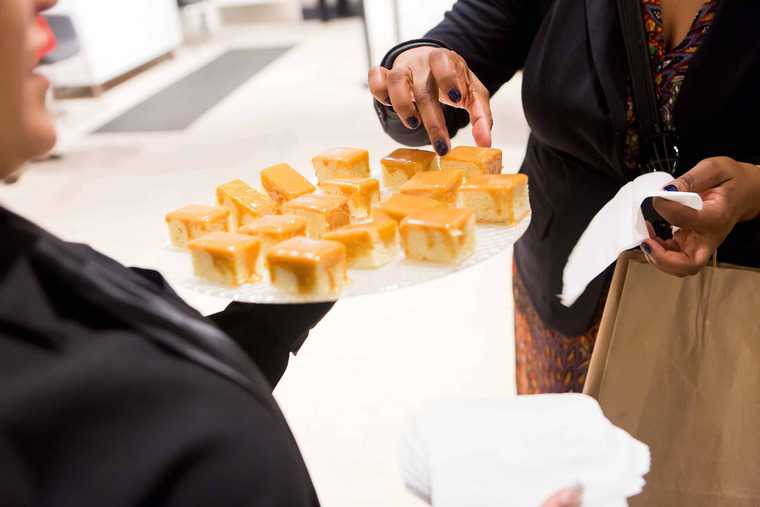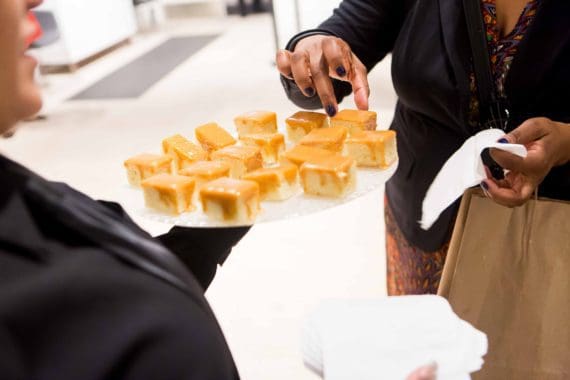 I took lots of photos! It was so fun watching the selfies happen …….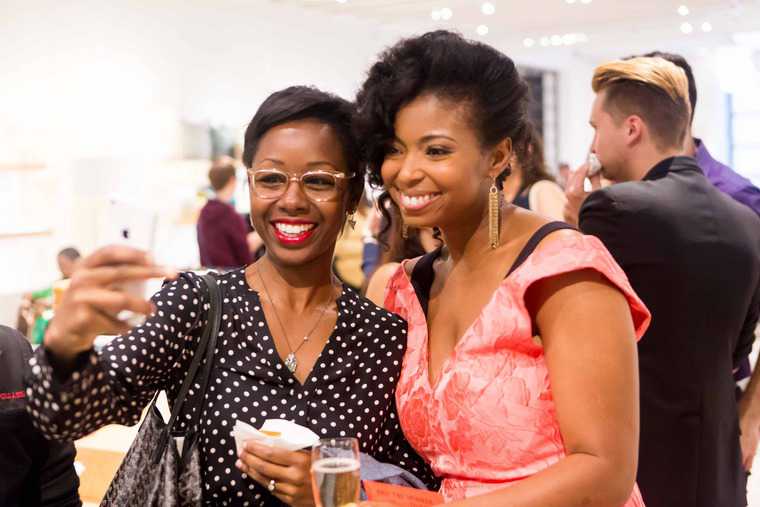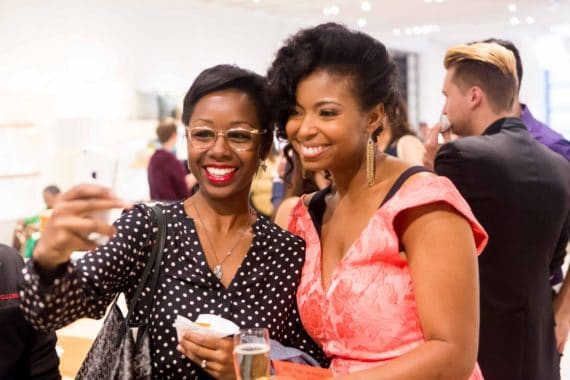 and then more selfies……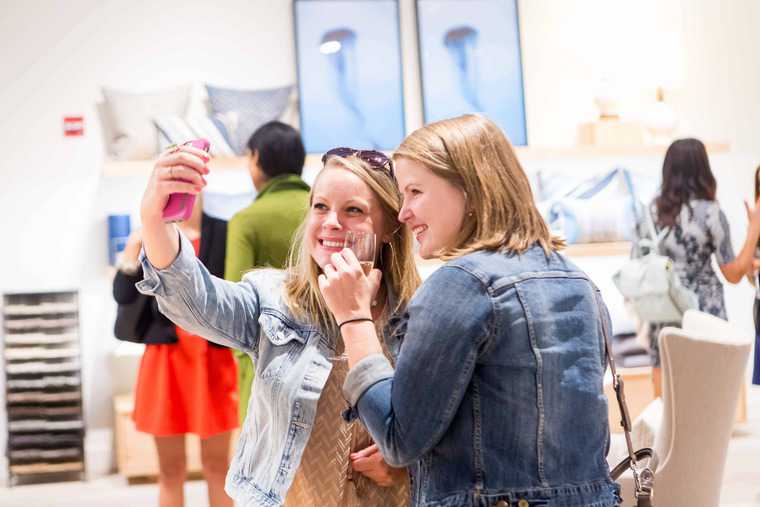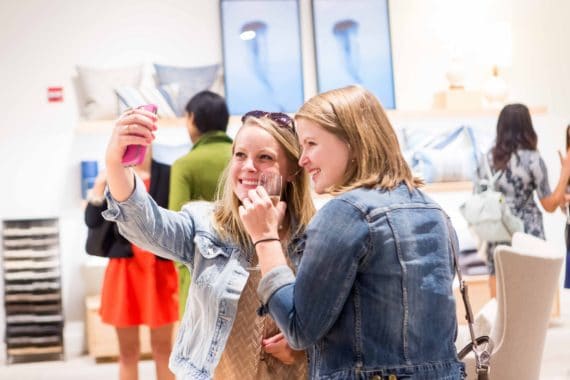 seeing my dear blogger friends like my girl Kit of The Kittchen ….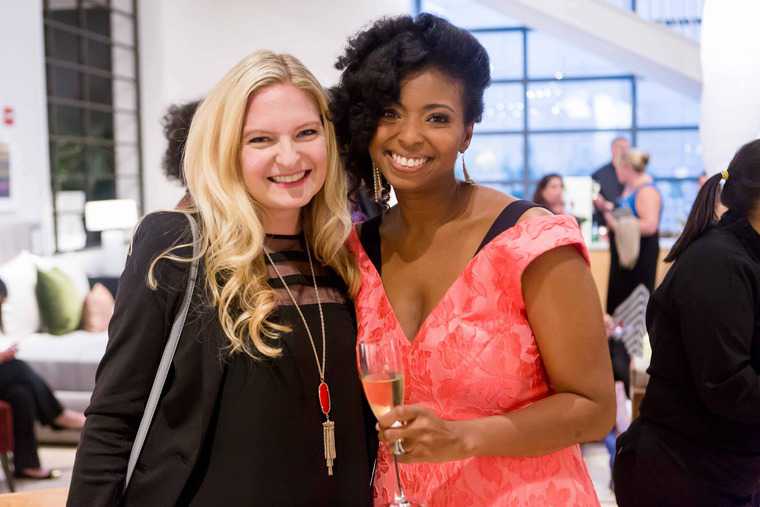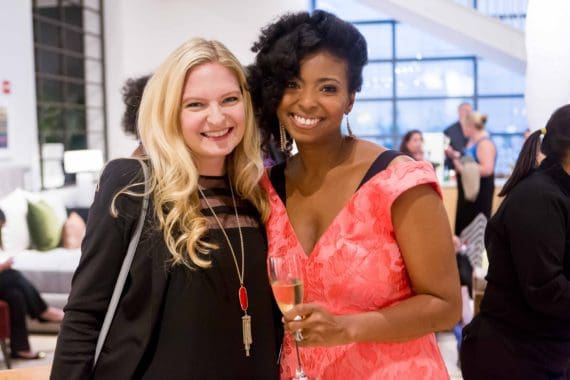 Or my girl Afrobella who happens to be a big time national blogger…..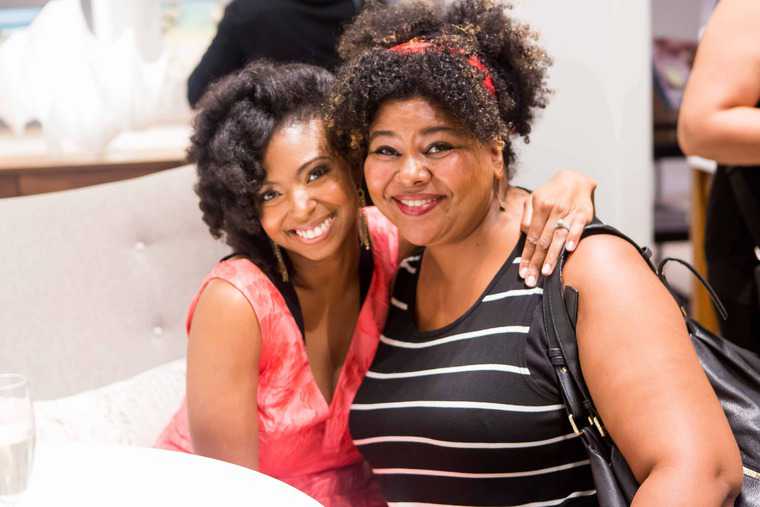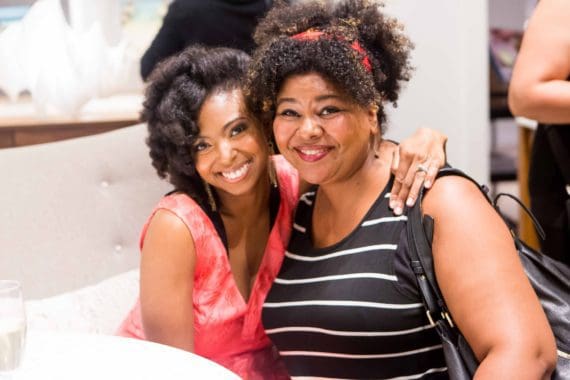 And Rachel of Rachel O Beauty and her lovely daughter who wants to be a pastry chef…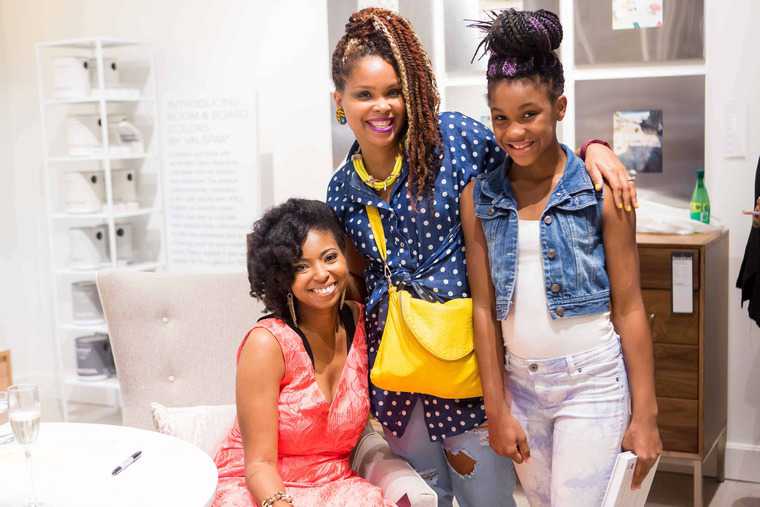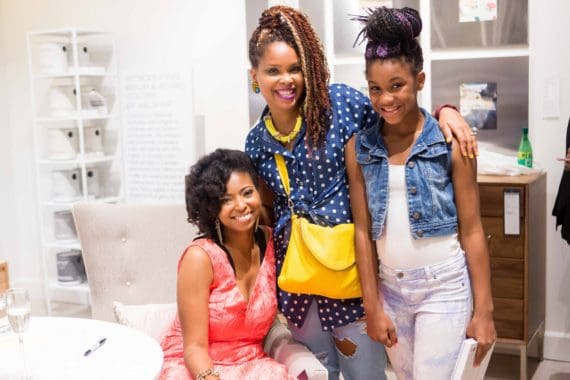 And my Chicago food blogger pals Laura of Blogging Over Thyme, Nora of A Clean Bake and Kristin of Baker Bettie.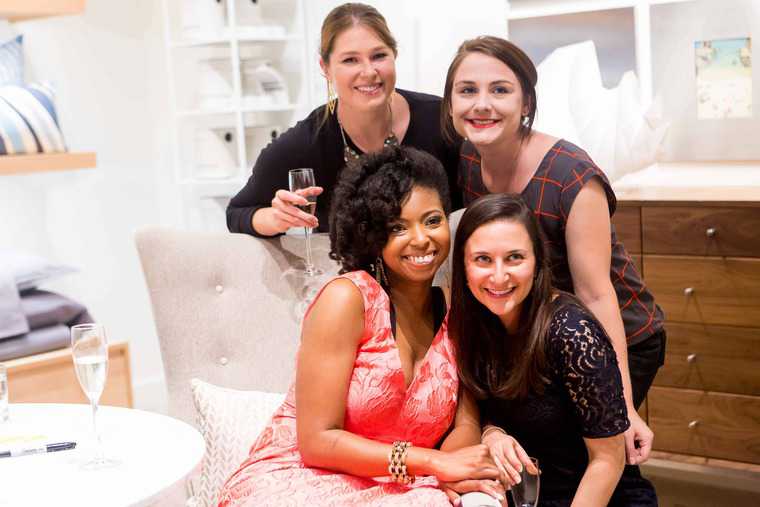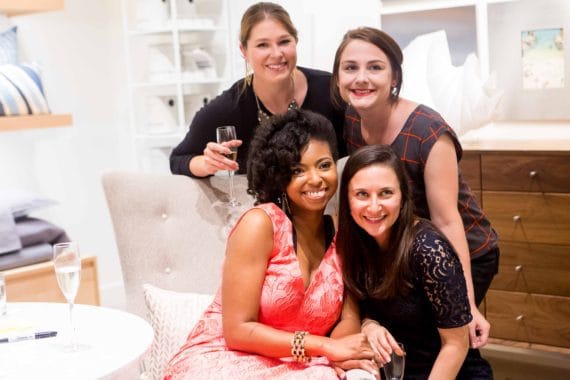 Then I spoke to everyone. It was such a joy to explain how much writing Grandbaby Cakes meant to me and what a labor of love it was.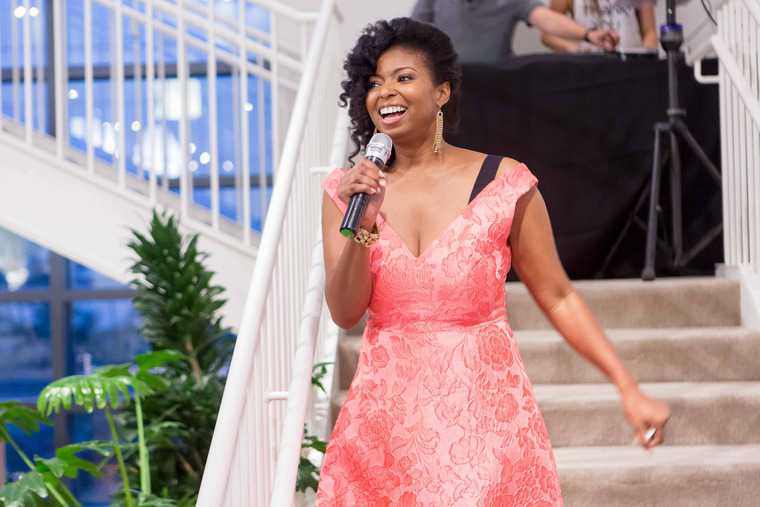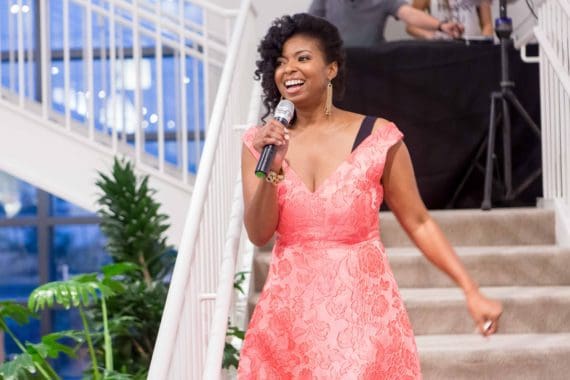 Sharing that joy with everyone was something I will never forget! P.S. Do you see that crowd??? And double P.S. Do you see that awesome Tracy Reese dress I'm wearing? Thanks so much Rent The Runway for making me look so terrific!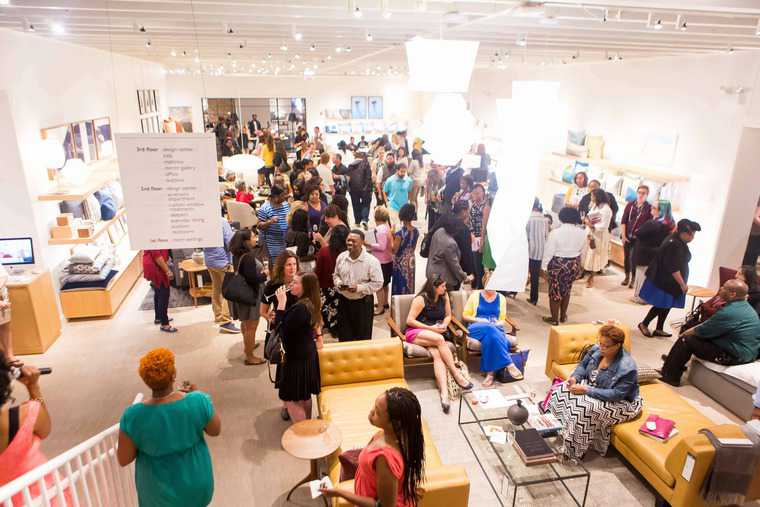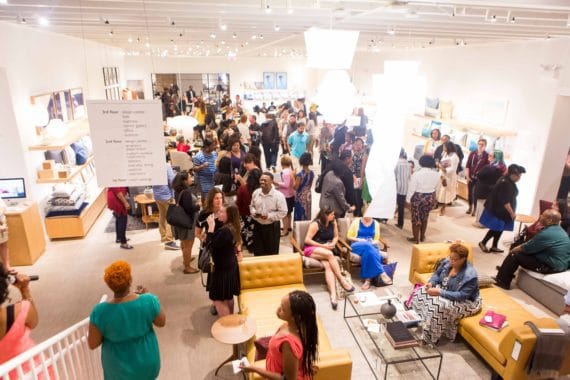 Then we had an old fashioned Cake Walk where 6 winners from the evening walked away with cakes baked from the Le Cordon Bleu students.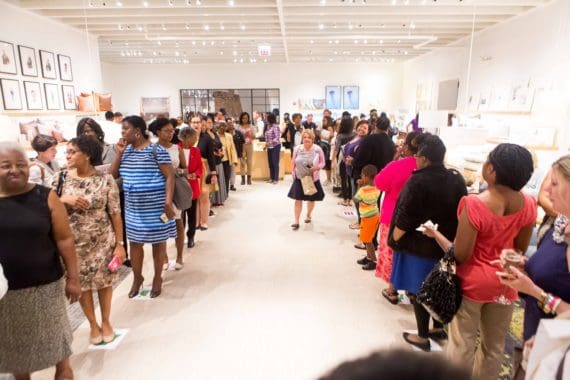 As you can tell, this was seriously the most fun part of the entire evening!!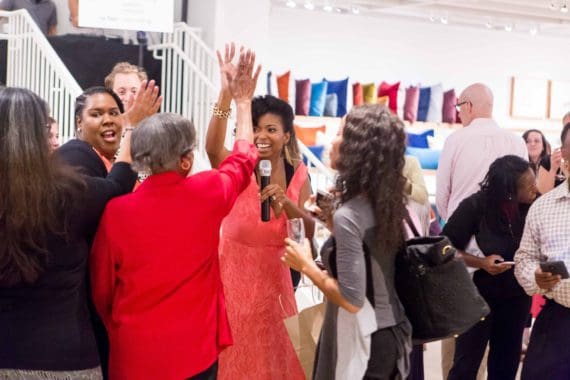 Though signing books was a super close second!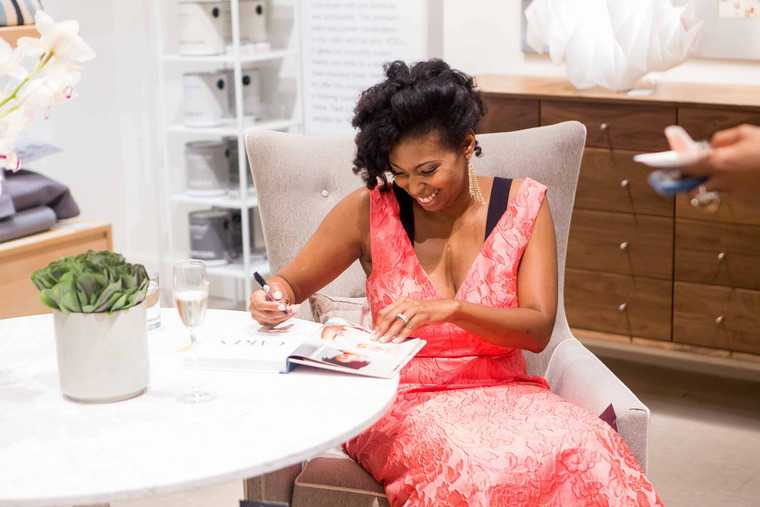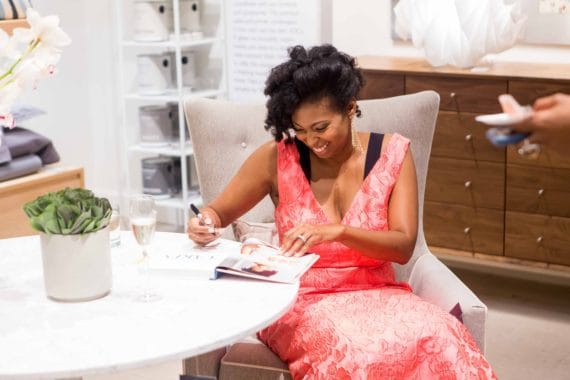 A big thank you to all of my loved ones that showed up and gave so much support including my big brother who I love so much!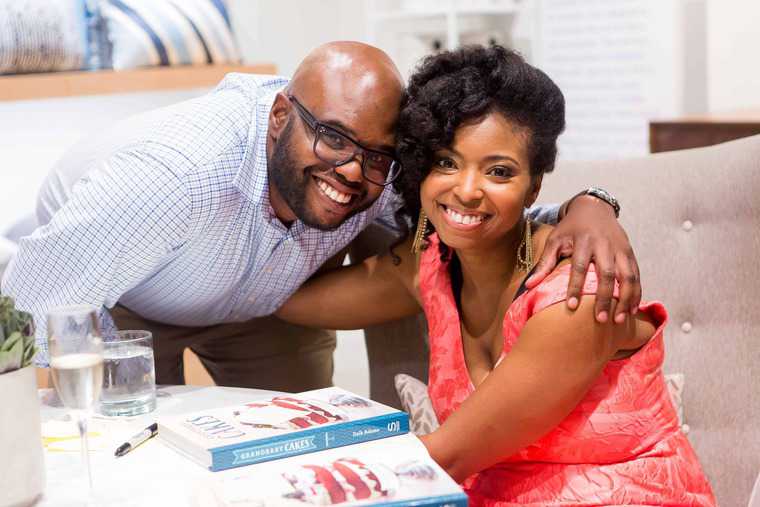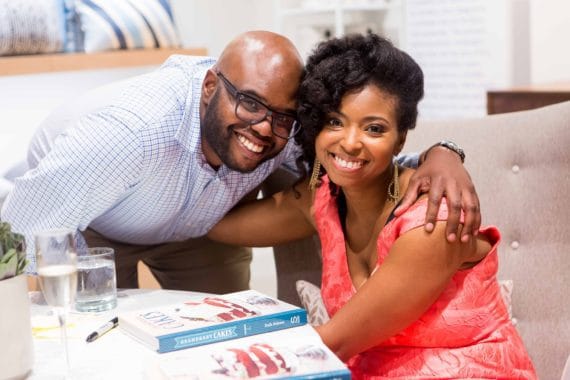 And of course the hubby! I am so blessed to have him.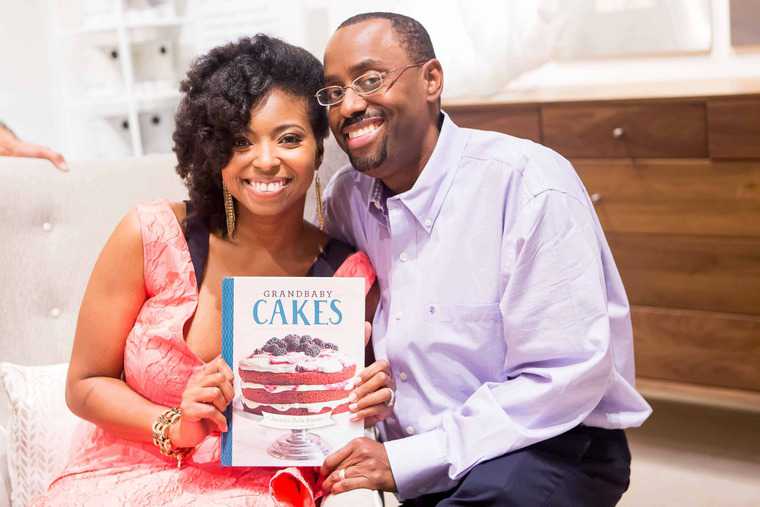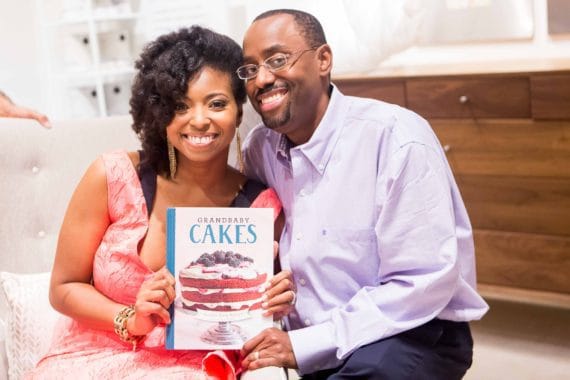 Want to see more photos from the event?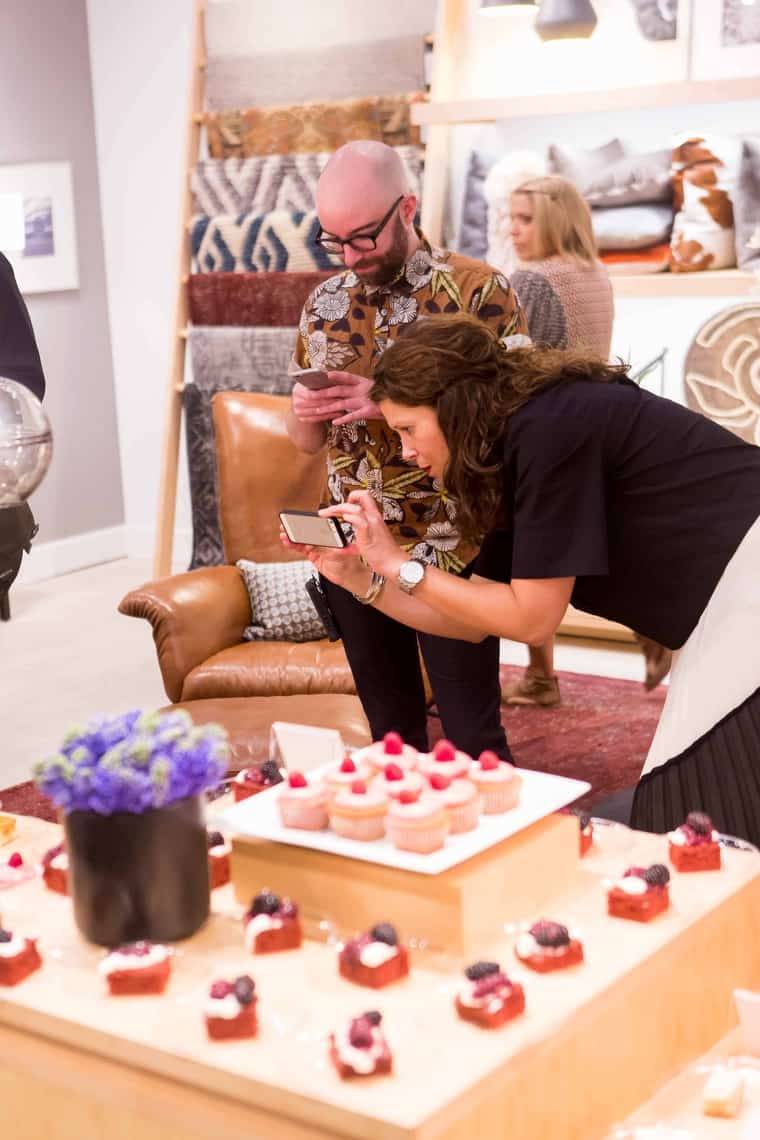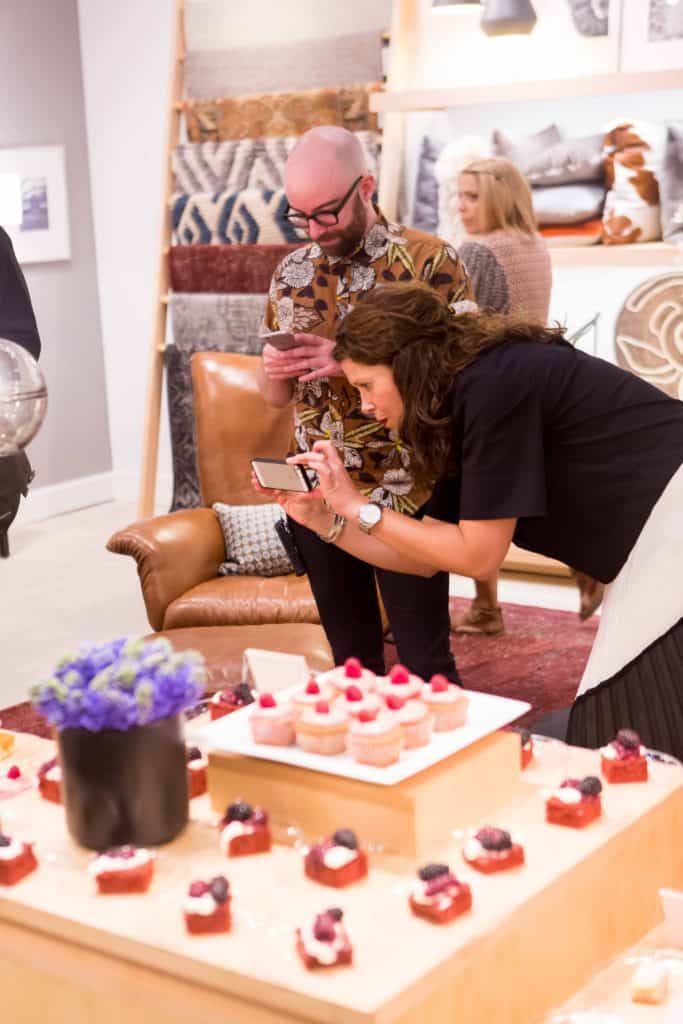 Check out the hashtag #GrandbabyCakesBook on Instagram and check out the full album of photos HERE. There are tons more!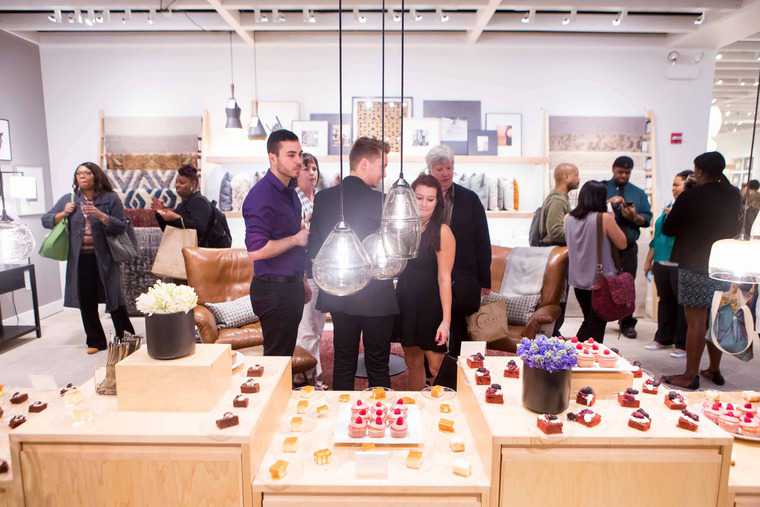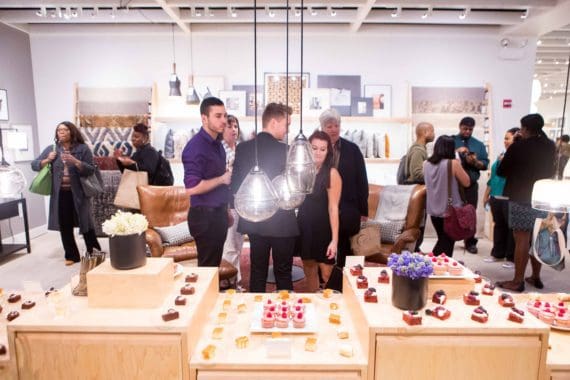 All Photos courtesy of Chuckstr Photography