Disclosure: I collaborated with Beef. It's What's for Dinner. on behalf of the Beef Checkoff for this recipe post, but all opinions expressed here are my own. I am grateful for authentic partnerships like this.
How to Cook Beef Ribs – Low and slow, tender and juicy, and don't forget flavorful. If you have ever been intimidated by cooking beef ribs on the grill, this tutorial will provide incredible tips to making the very best beef ribs ever! Pair with this Cherry Chipotle BBQ Sauce. If you love ribs, try this Rib Tips recipe, Dry Rub, BBQ Baby Back Ribs and Pomegranate Short Ribs. And try this Cookout Menu!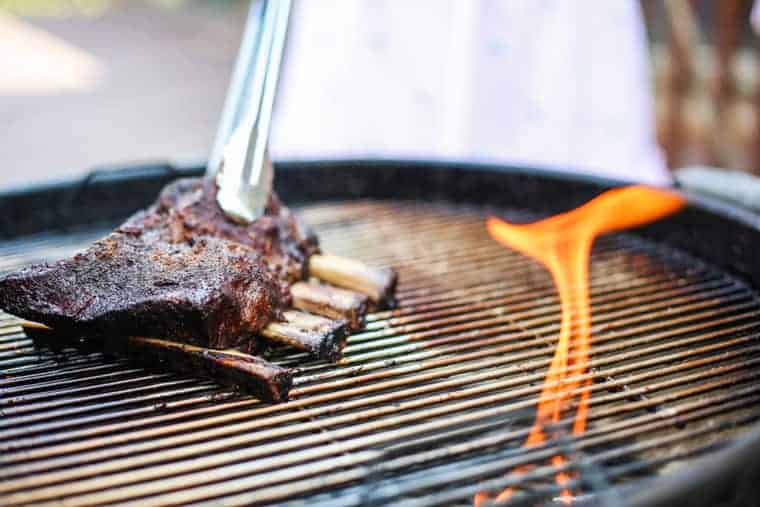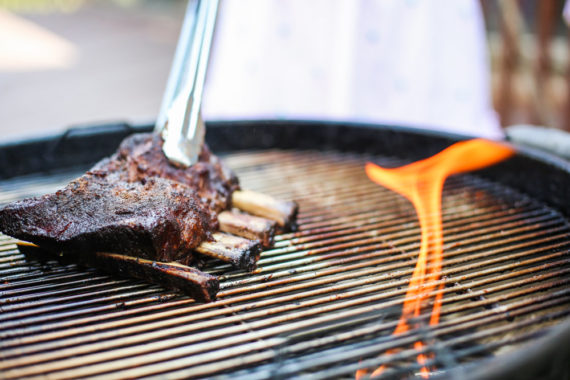 Summer days are starting to wind down. However, I'm planning on getting as much grilling done as humanly possible in the remaining days. I love a delicious slab of ribs, and nothing is more enticing than thick and juicy beef ribs. Some people may have never given ribs a shot, but there are plenty of easy ways to create delicious beef ribs! I am here to share tips and tricks for a seamless grilling experience that will deliver mouthwatering results.
Slow cooking beef ribs is really the key to making them tender and delicious. We are looking for fall of the bone meaty and juicy insides with an amazing crunchy crust exterior.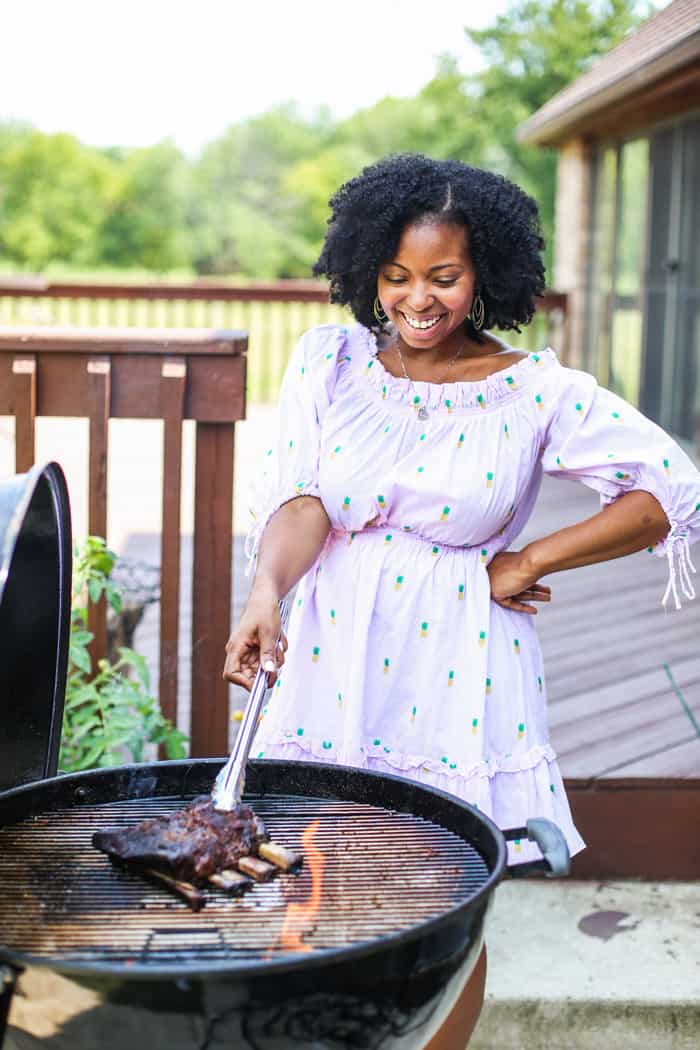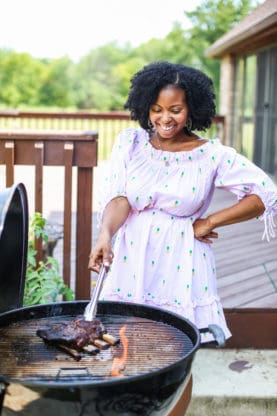 Tips for cooking beef ribs recipe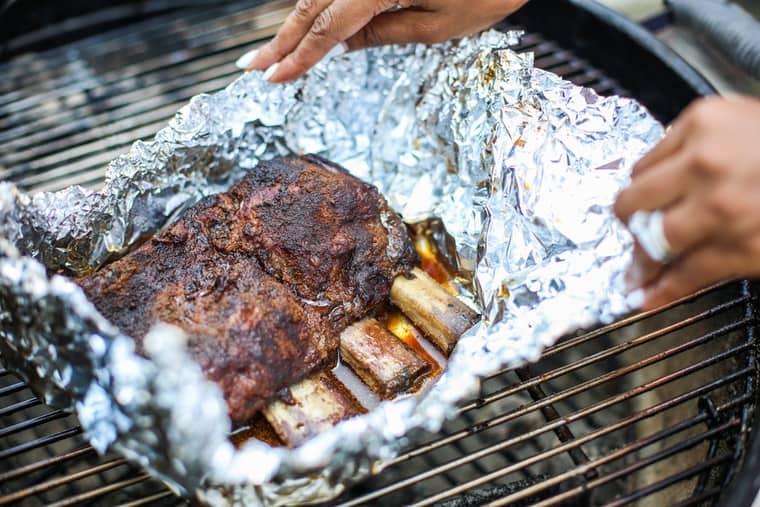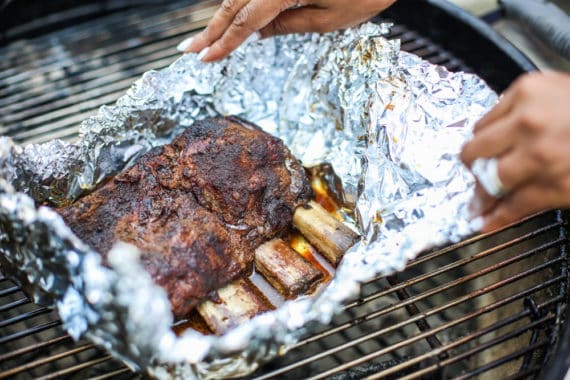 Go to a butcher shop for the best quality beef ribs
Nothing beats nutrient-rich beef raised with care by amazing farmers and ranchers. When looking for beef ribs, we want to look for something super meaty. I like going to the butcher to grab my beef ribs for the grill. If you want short ribs, I have plenty of recipes for those where you braise the meat to really break it down. For the grill, you want to ask the butcher for the meaty kind, like a small rack of beef short ribs for something like these.
Marinade versus Spice Rub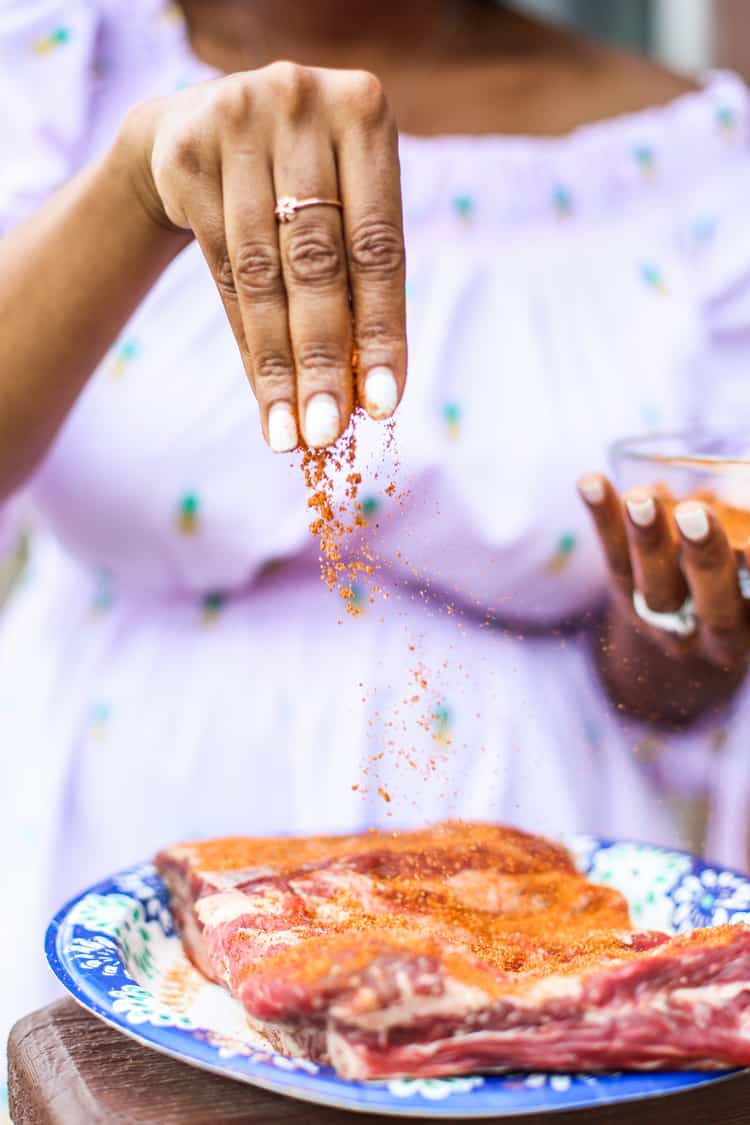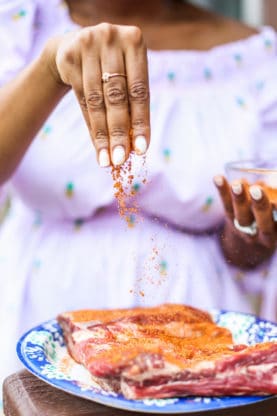 This comes down to preference. For beef ribs, I love a spice rub because it lets beef's one-of-a-kind flavor shine, but you can't go wrong with either one. I have some tips and options below depending on which camp you fall into.

Marinades help break down the beef and add flavor throughout. This is fantastic. If you are a marinade person, grab one of those and go for it.

Like I said before, I love a good spice rub. You can either pick up one at the store or make your own blend featuring your favorite flavors. I love playing with

jerk seasoning

,

Cajun spice

, or coming up with something on the go. You can honestly add salt and pepper, and they will still be amazing. I like to let the rub sit on the ribs for an hour before putting them on the grill. Also make sure you pair these with my delicious Southern Baked Beans!
Low and Slow Requires Real patience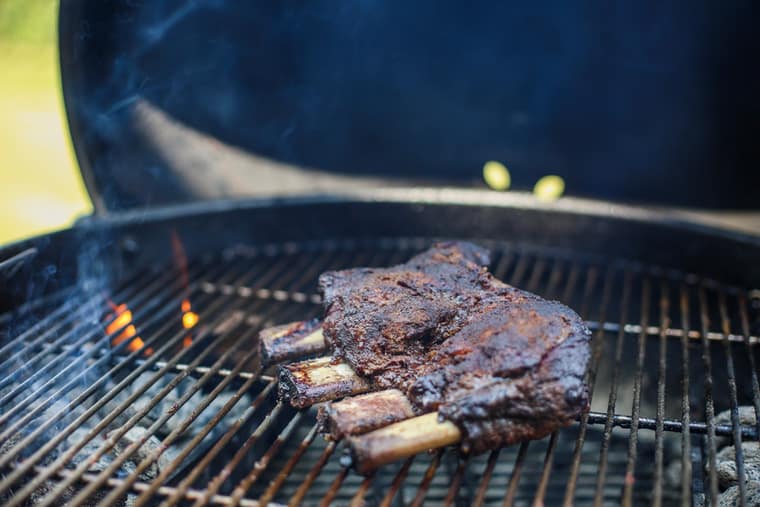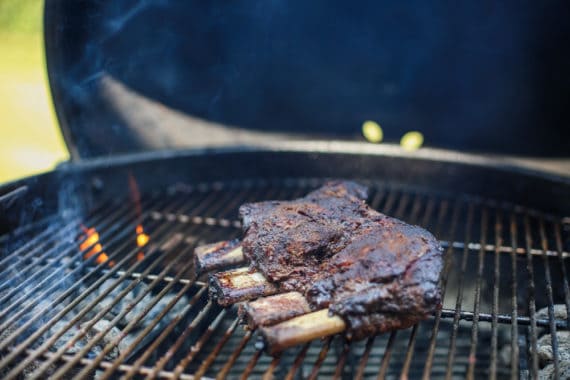 Patience is key. It's going to take a few hours to make the ribs as tender as possible, but these are worth the wait. The slow cooking process allows the meat to get more tender and creates the perfect texture. It's almost like a braise without the liquid.

You'll cook these ribs to perfection by placing them bone side down over indirect heat. When finished cooking, your ribs should reach an internal temperature of 205

°F .

.
Special Tip- Wrap and Submerge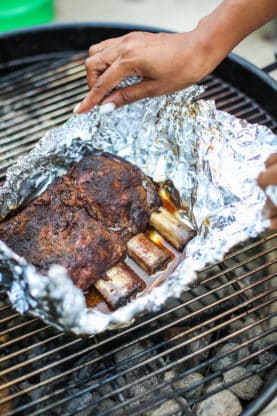 One thing I do that helps increase the moisture and flavor of the beef ribs is adding a beef stock bath. After the ribs have been cooking for a few hours, I wrap them in a foil tent and add beef stock to the inside of the tent. I close it back up and place it right back on the grill, close the top and allow the ribs to cook for an additional 2-4 hours.
Sauce is Totally Optional
Sauce isn't even necessary for dry rubbed and/or marinated slow cooked beef ribs. If you want to roll with one, this

tequila bbq sauce

is fantastic. You can start brushing the sauce on the beef ribs when they're close to being done or begin basting an hour or so before they are finished.
Remember to Let Them Rest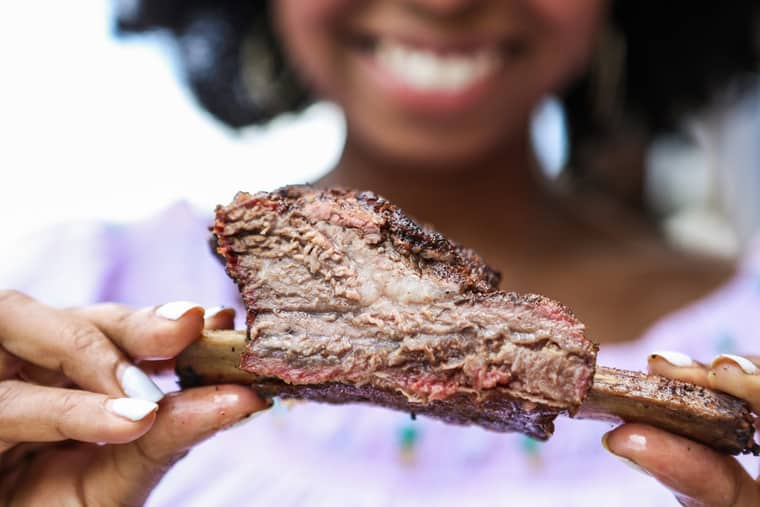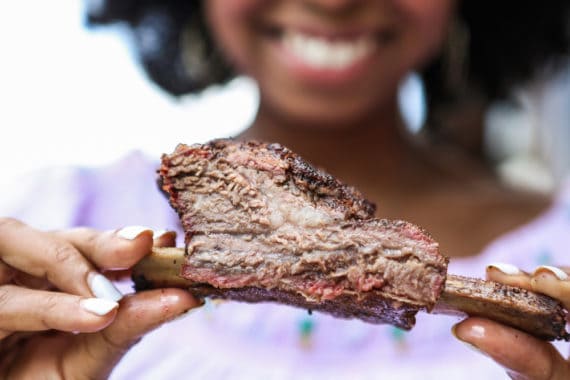 Most of you are familiar with letting your meats rest after removing them from the grill. We don't want any of that incredible juiciness to escape. When the ribs are finished cooking, wrap them in foil to make sure all the juices stay inside.
If you are looking for more fantastic grilling advice and inspiration before summer ends, make sure you check out www.BeefItsWhatsForDinner.com/cooking/grilling. And if you are looking for more ribs, check out this post for Grilled Pork Ribs with Spicy Peach Glaze.