Baby Cakes Harmony is 3 months old and no longer classified as a newborn.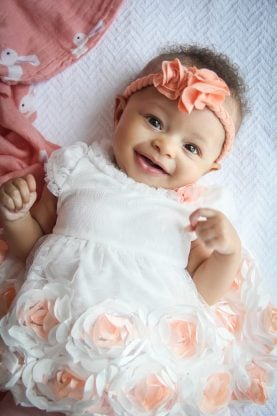 Or should I say 3 ½ months since time is ticking by so quickly. I've been photographing Harmony every week or two just to document how quickly she is growing.
It is amazing how much she is learning about her surroundings. She is so inquisitive and dang on smart I can't even believe it sometimes.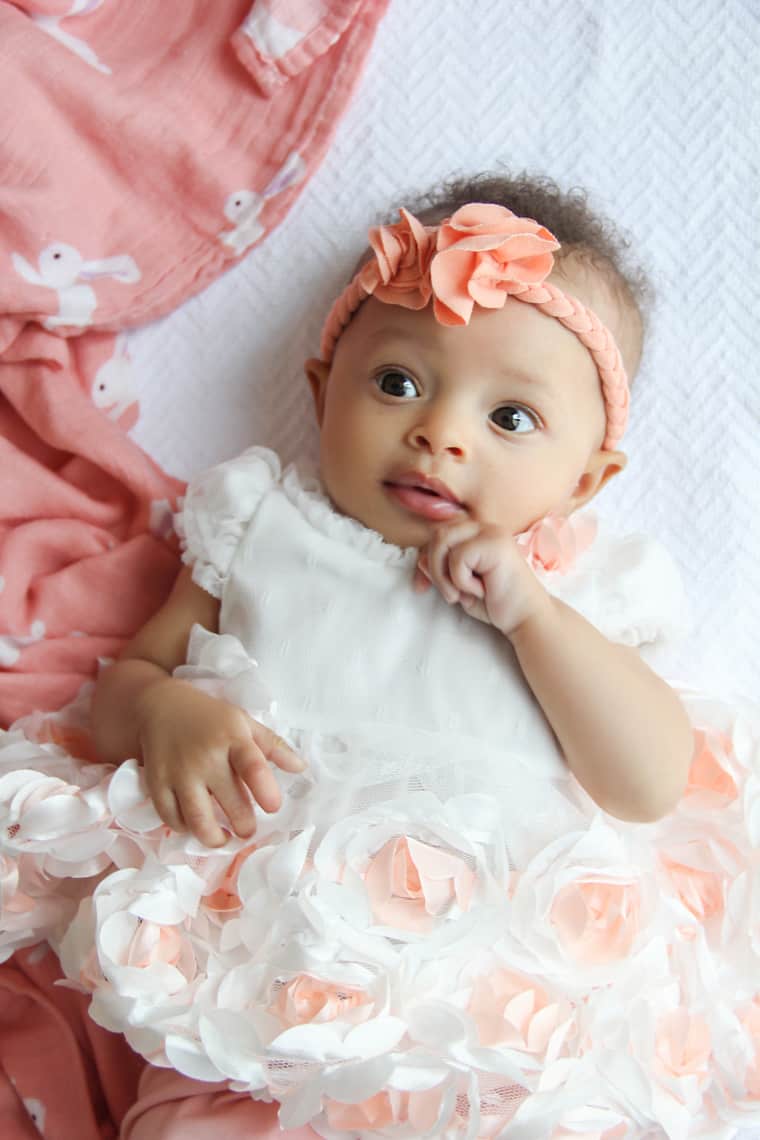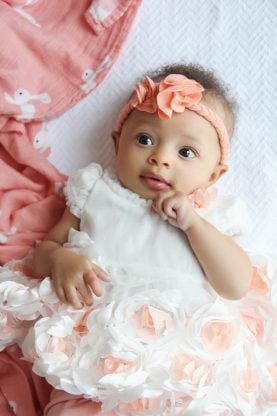 I have to admit, those newborn days were tough, even tougher than I ever imagined. To keep it real, we had a serious gas problem in those early days that is just now starting to get better. I realized, thanks to my mom, that I was eating way too many greens like spinach and kale in the beginning and through nursing, it was too much for Harmony to process. I have been drinking green smoothies every morning for the last 10 years so it was hard to let go of my routine of having them reguarly.
We also just started getting her more used to tummy time. For the longest time, she hated it y'all! Absolutely hated it. I've been trying to put her down as much as possible. And I tried everything from kneeling down with her at eye level to keep her entertained to playing music to amuse her. All of it ended in a stream of fussy mess. Nowadays she is getting more and more used to it and not fussing as much. I love that she voices her opinion even with the tiny voice she has right now.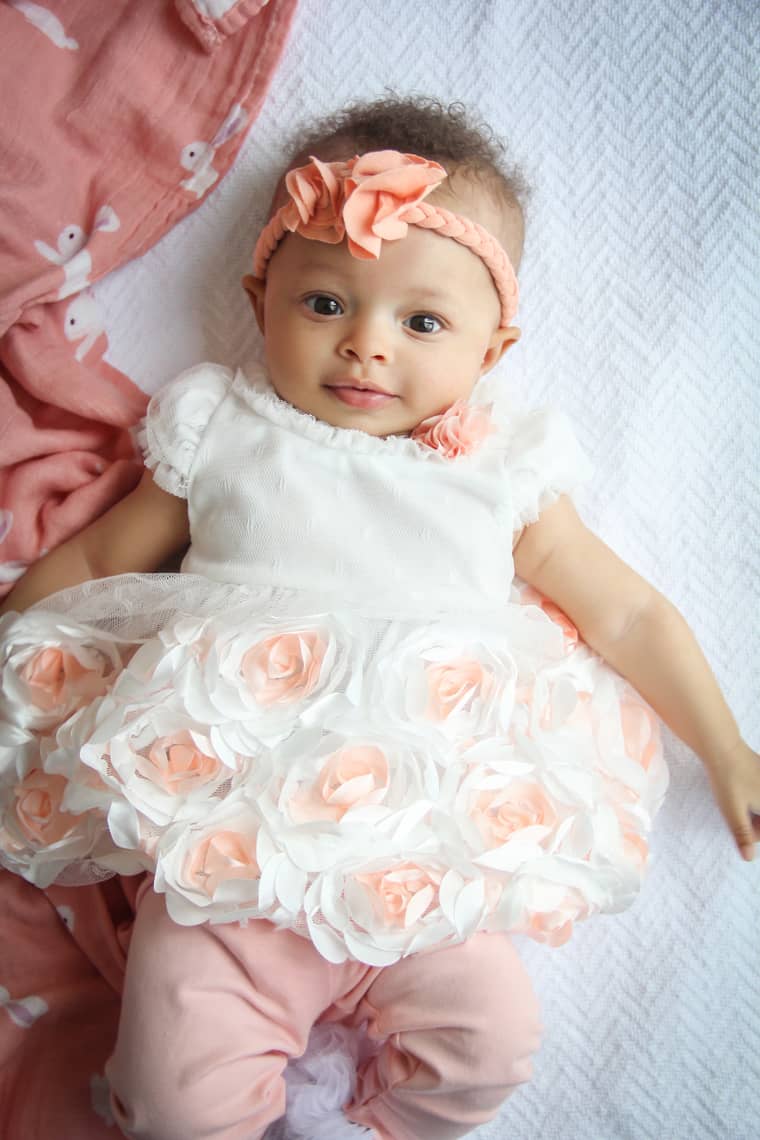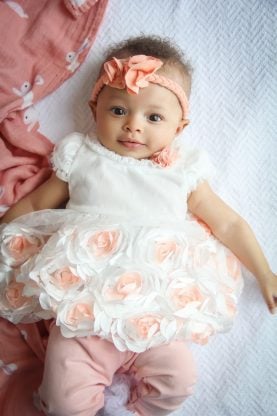 But there have been some milestones at three months that have made my heart melt over and over again. I remember the first days where Harmony would slightly smile as she would drift off in her sleep. Most experts think these are reflexes or even gas but they were so amazing to watch nonetheless. As she got older, I started to see social smiles forming, and they literally took my breath away. And if I thought that was magical, nothing could have prepared me for the first giggles at two months. I would try any and everything to make her smile and laugh, and now it is a regular occurrence. She really loves mornings so that's when I see them the most.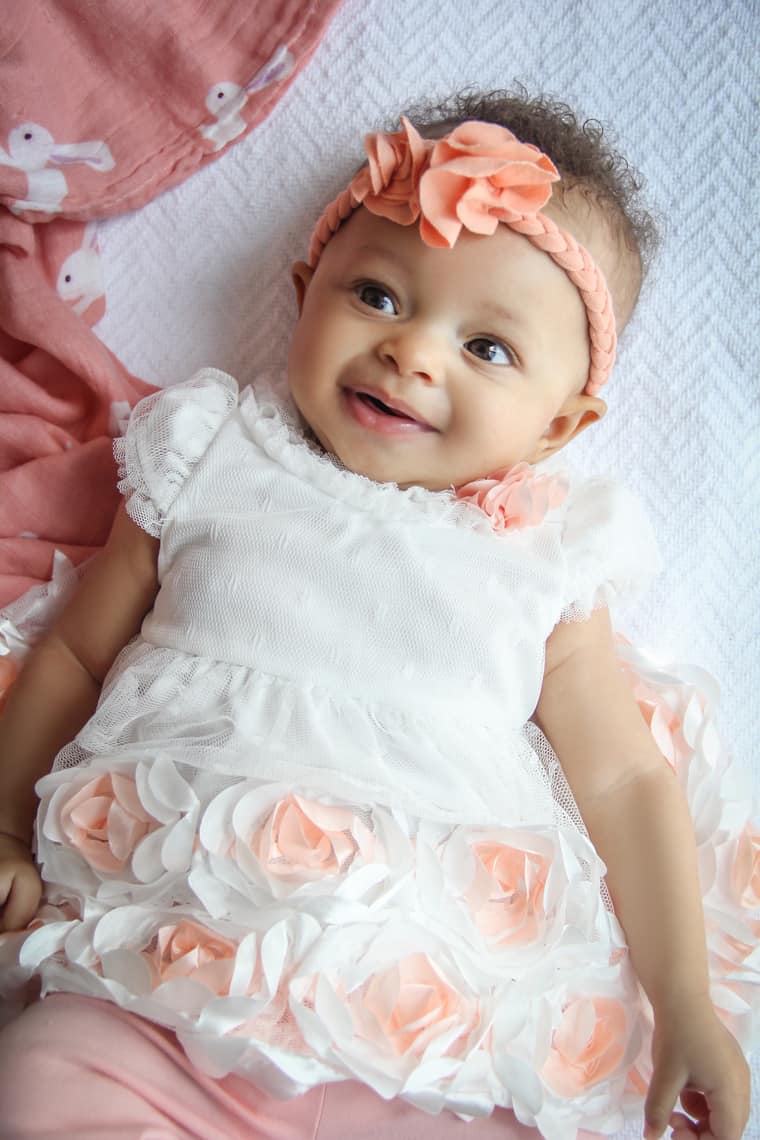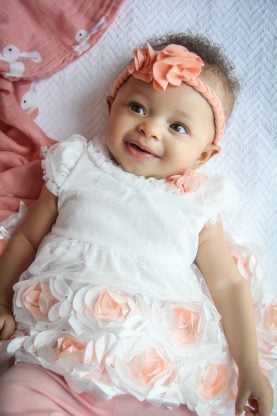 Most of all, I truly love seeing her personality develop. Who knew babies had so many qualities that make them unique people so early on? I certainly didn't. I love learning who she is and discovering bits and pieces of the woman she will become. I feel so blessed to have her, and I promise I will be sharing more and more updates soon.