Disclosure: I partnered with the New Orleans Tourism Board for this post, but all opinions expressed here are my own.
The Ultimate New Orleans Foodie Experience – If you are heading to NOLA, you most definitely want to review this guide for the very best restaurants and experiences there!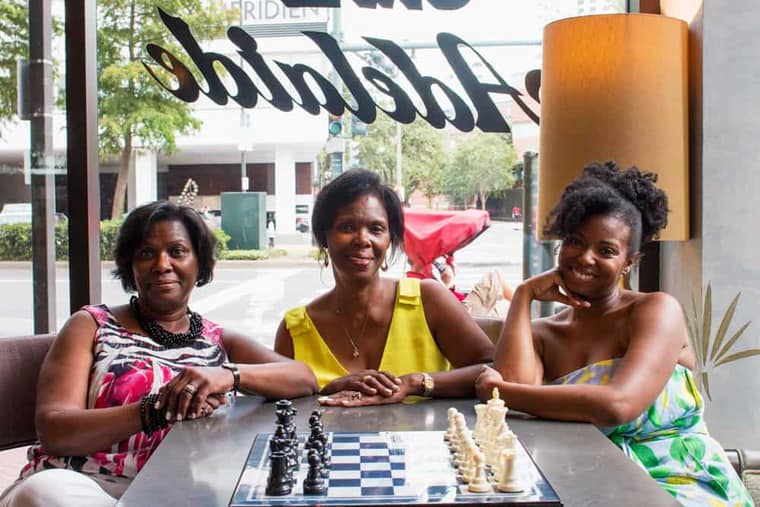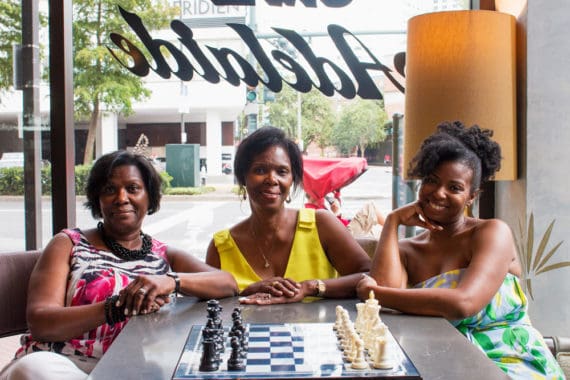 In the span of a year, I have visited New Orleans five times. It is that special of a city that I seriously cannot get enough. To be completely honest, it's the food that keeps calling my name. Recently I teamed up with New Orleans Tourism to experience the Ultimate New Orleans Foodie Adventure. If you are heading to NOLA, look no further than this post.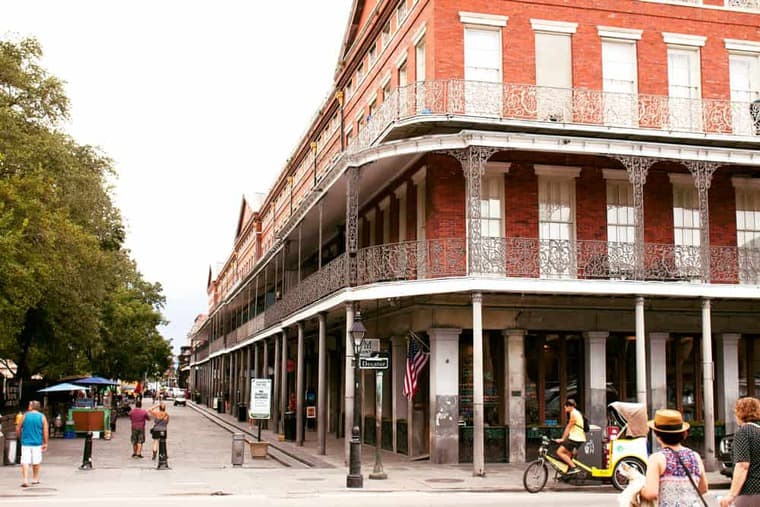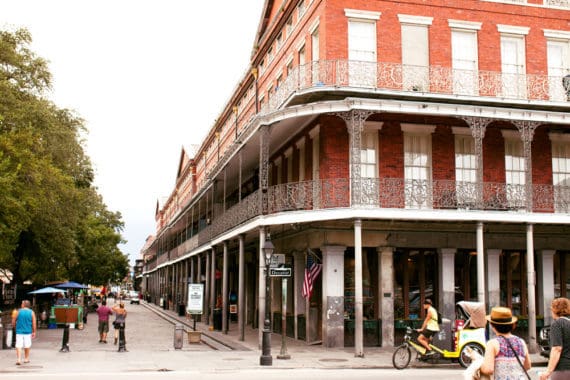 I decided to make this trip a girls trip of some sorts. Hanging with my mother and aunt made this even more special. Getting to spend time with these ladies is always a gift. They are the women that raised me to be the woman I am today. I can't think of women who have made a bigger impact on my life other than my big mama, and they come from big mama stock.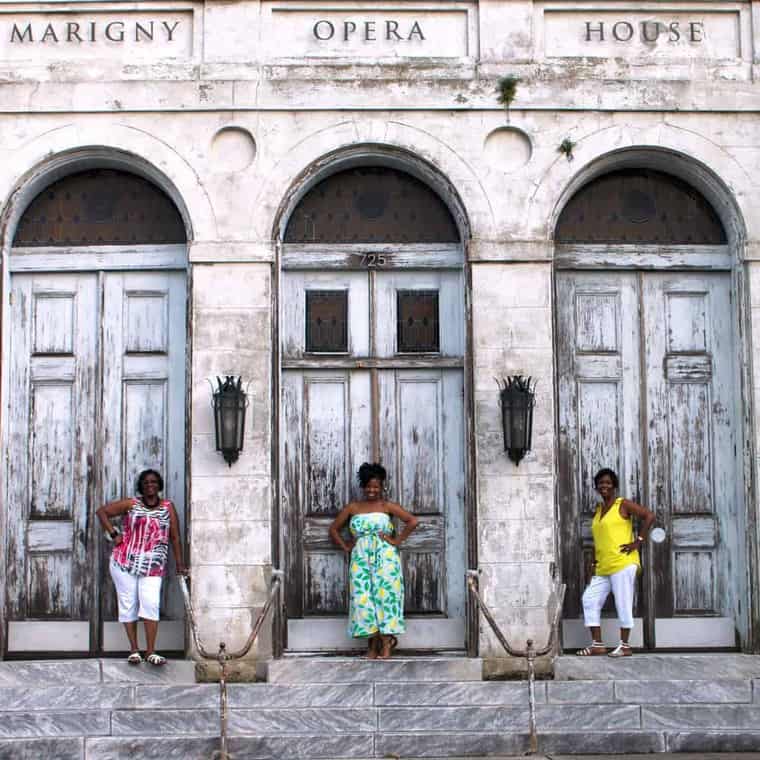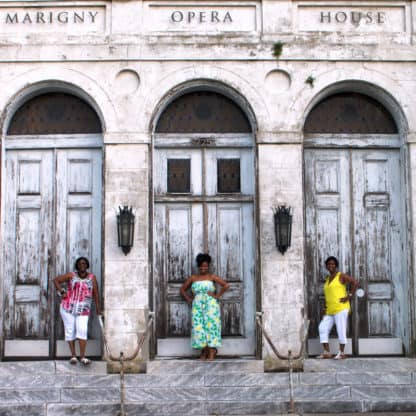 With our busy lives always getting in the way of our girls plans, I decided this Ultimate New Orleans Foodie Experience would be the perfect time for us to set everything aside and just enjoy each others' companies. Without hesitation, they both said yes and cleared their schedules. For weeks, I looked forward to this trip because I would get to spend the quality time I sorely missed with these two, and this trip did not disappoint.
I knew I wanted this trip to have an incredible foodie theme because I learned to cook and bake from them and my big mama. They were the perfect ladies to experience my foodie adventure with. Because Grandbaby Cakes is all about passing food traditions from one generation to the next, we explored the cuisine and history of NOLA. Plus they are the ultimate foodies. Here are my tips for creating the most incredible foodie experience in New Orleans.
For the ultimate NOLA foodie adventure, the fun must begin with the perfect hotel. We began our stay at the Windsor Court Hotel, which provided the most magical accommodations we could have ever asked for. This hotel is absolutely stunning from top to bottom. The decor is traditional with glorious antiques and classic furnishings. There is an air of elegance everywhere you turn. But most importantly, the service is exceptional. We felt welcomed immediately and were able to relax in our two room adjoining suite before embarking on our future food comas. My mom, aunt and I lounged in each other's rooms enjoying each other whenever we had a free moment. When going on a foodie adventure, don't underestimate how important incredible accommodations are. Look no further than the Windsor Court when booking your stay.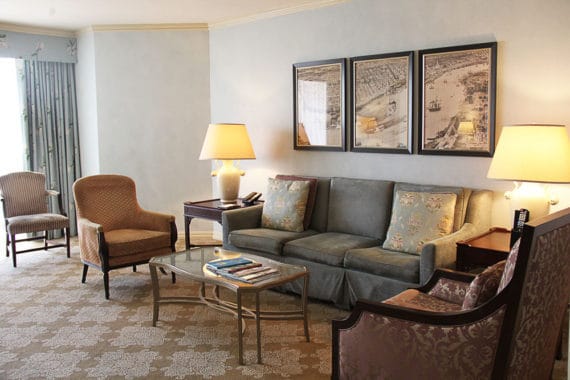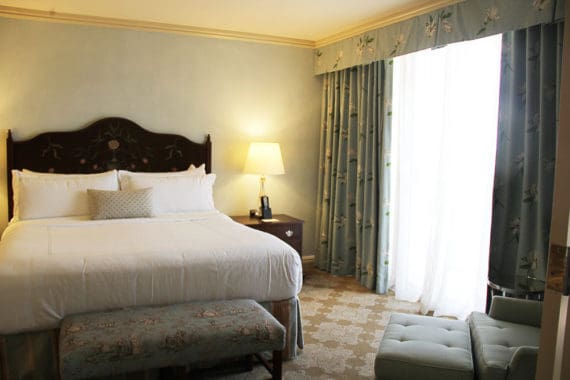 Willa Jean is seriously one of my favorite restaurants in New Orleans. Celebrity chef John Besh has created a space that specializes in baked goods and Southern fare with a contemporary twist. Having brunch here is always on my list of things I simply must do when visiting NOLA. My favorites on the menu include the perfect buttery flakey biscuits, the BBQ Shrimp on grilled sourdough toast and their shrimp and grits, which are about as perfect a brunch item as you can get. Seriously my mom would have ordered the shrimp and grits again if given the chance. She was so in love with that dish. If you have room after all of that decadence, order the Cookies and Milk. Your childhood self will thank you.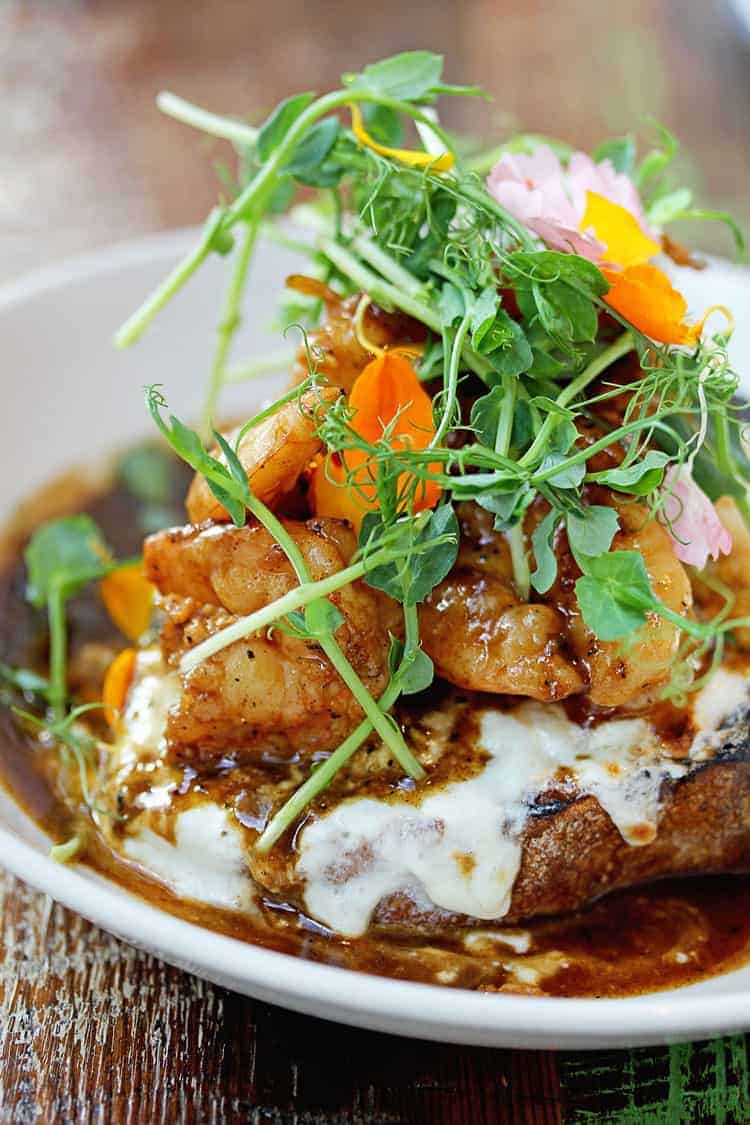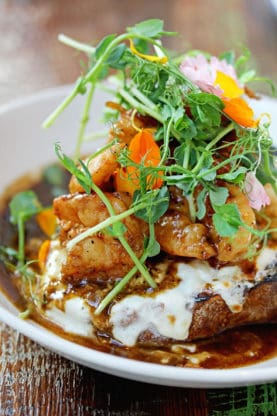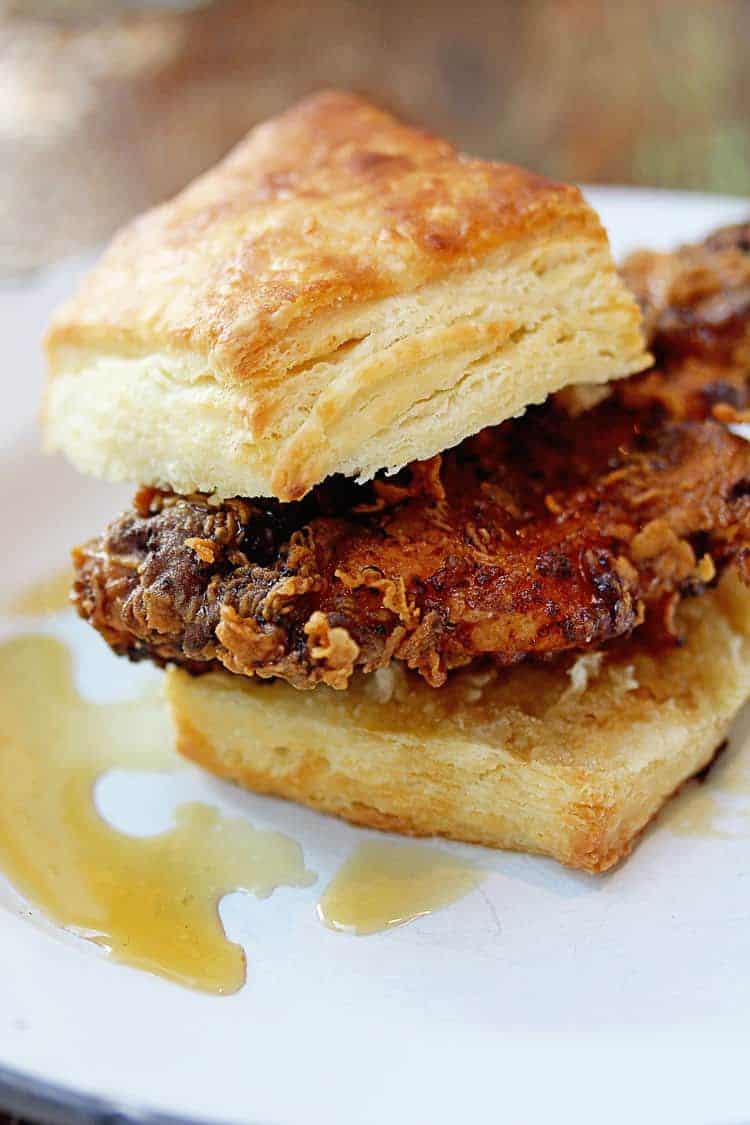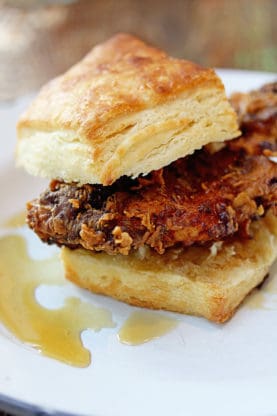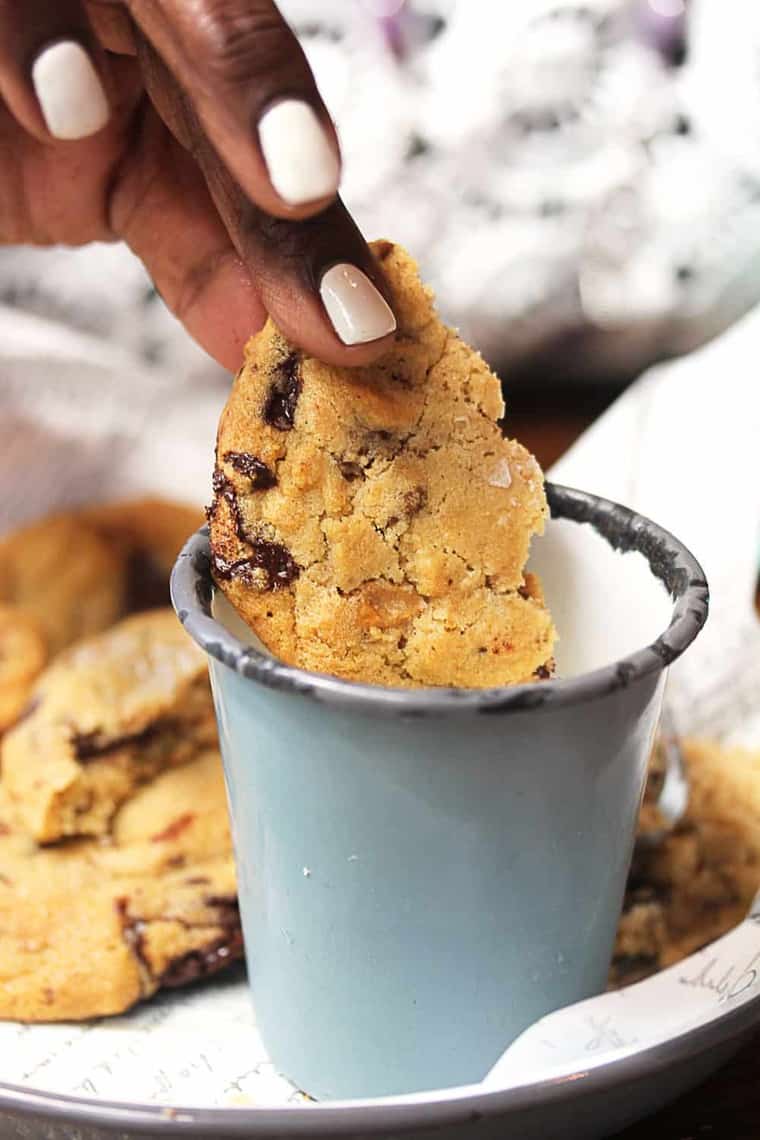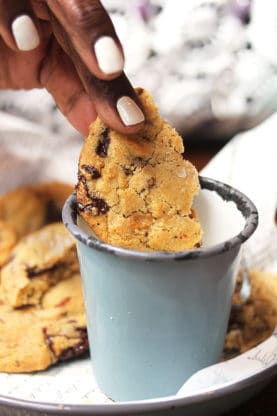 Stop in the Quarter for Beignets at Cafe Du Monde
No trip to NOLA is ever complete without a beignet stop at the renowned Cafe Du Monde. Depending on the time of year you visit, you could potentially see a line or a super packed dining area. It is

that

popular but it is worth the visit. Grab a table if it is empty and avoid the line inside for beignets to go. The beignets are delivered to your table piping hot and fried to golden perfection with a crunchy exterior cloaked in confectioner's sugar. The inside is the real treat. It is so light and fluffy. It is the perfect little delicacy to enjoy while exploring the French Quarter.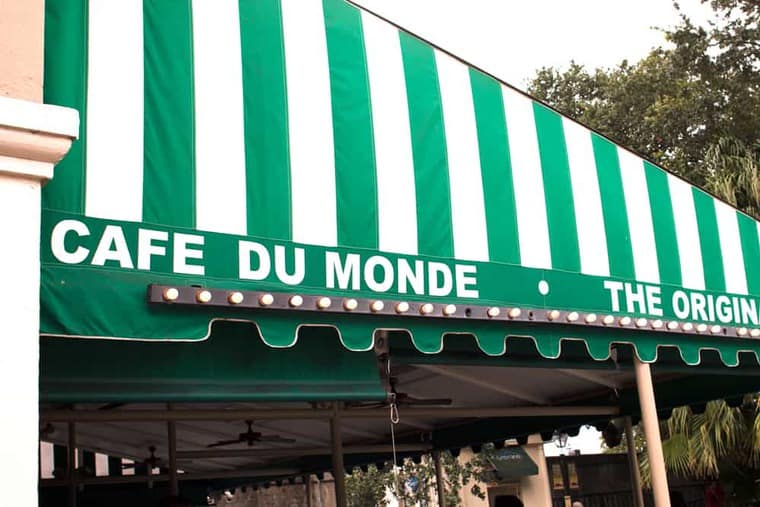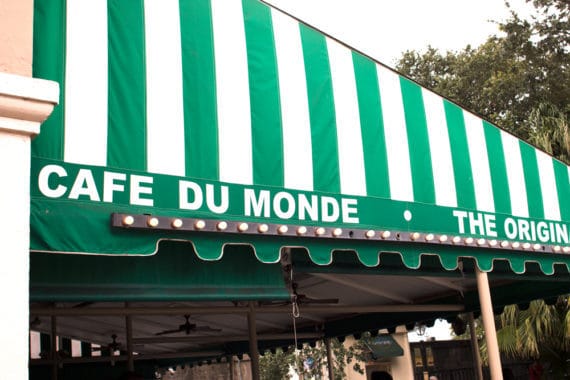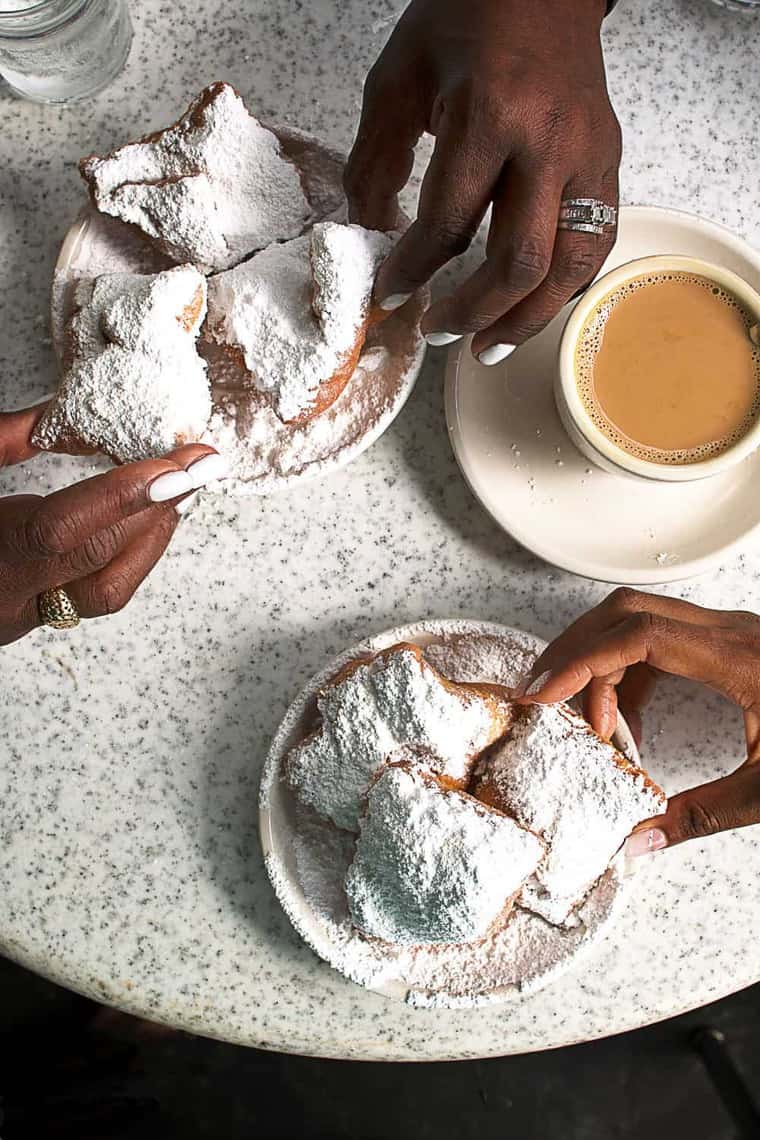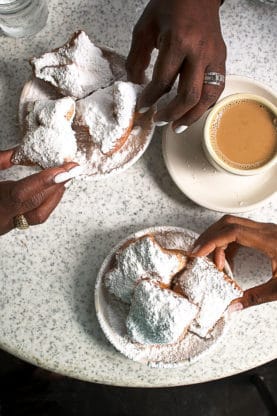 This dining experience has to be up there as one of the very best I have ever had. Commander's Palace is seriously the one place you simply must visit without hesitation when taking a trip to New Orleans. I will be shouting its praises to anyone who asks. The atmosphere and service is unbelievable. This is truly where you will have an "experience". We ordered from the Coolinary Menu. One of my favorite items was the Shrimp & Tasso Henican. There were so many different flavors exciting my taste buds all at once. From sweet and spicy to savory, it was magical. Also you simply must, and I mean no excuse must, order the gumbo. My auntie adored this gumbo, and she makes a mean gumbo herself. It is seriously some of the very best gumbo I have ever had in my entire life. It is a flavor adventure in every single bite. I could eat that gumbo every day of every week and not get tired.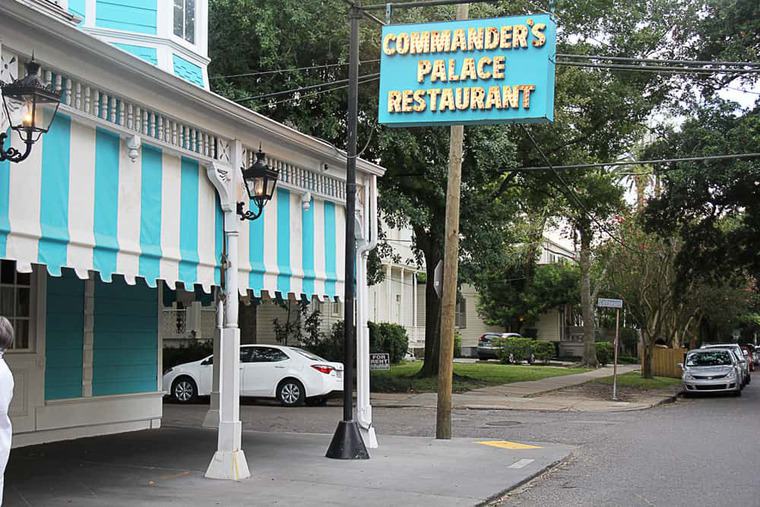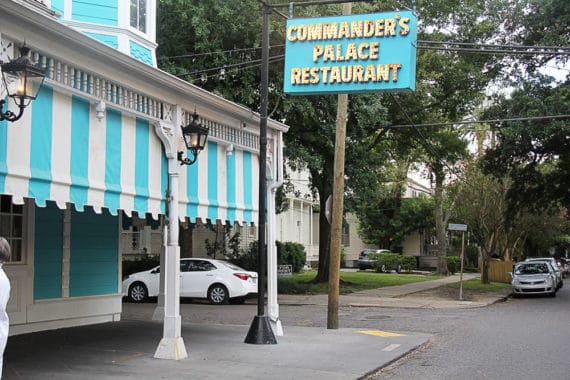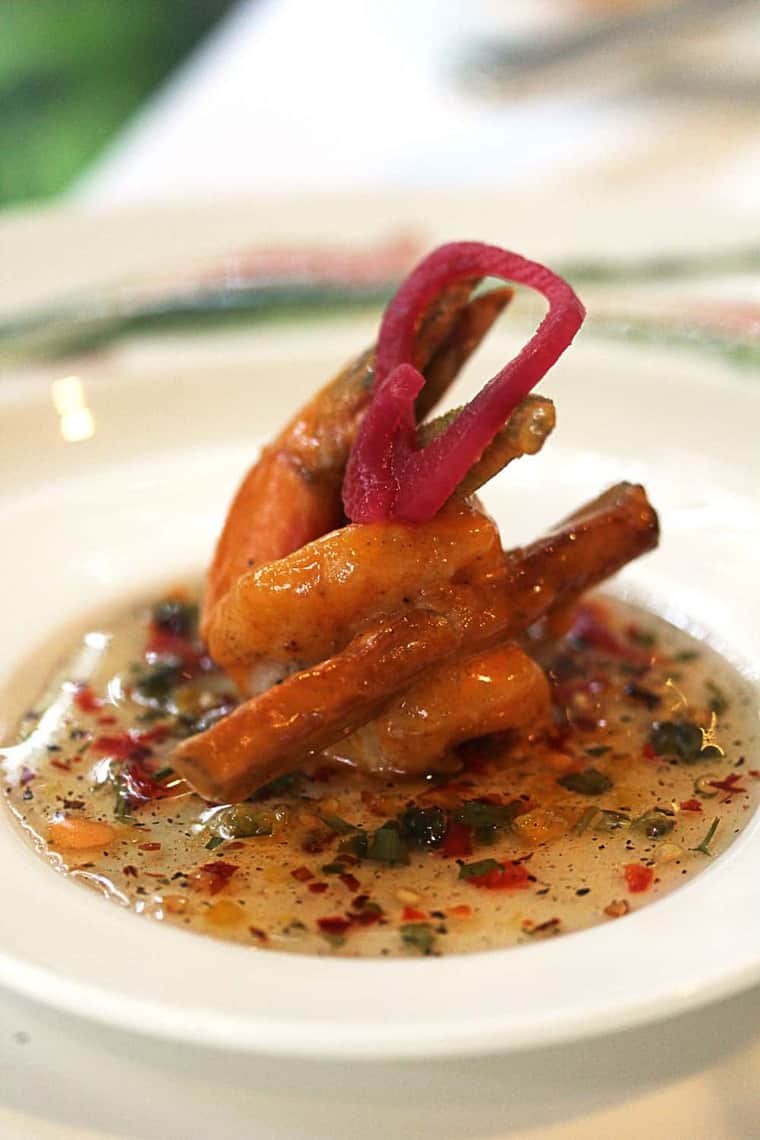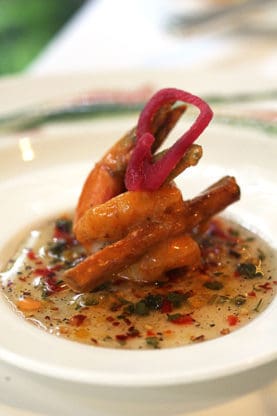 Looking for low key fish fry? Head to Deanie's!
I love a good fish fry. I grew up on them every Friday. Even now, my family has an annual fish fry just to get together and enjoy each other. If you are enjoying the French Quarter, definitely stop by Deanie's for some of the best fried fish in NOLA. The platters are huge so they are meant to share. While Deanie's has everything from po boys to boiled seafood and oysters, the fried seafood is my fave. The batter is perfectly seasoned, the fish is unbelievably fresh, and the results are golden brown and crunchy on the outside. I think I'm in love.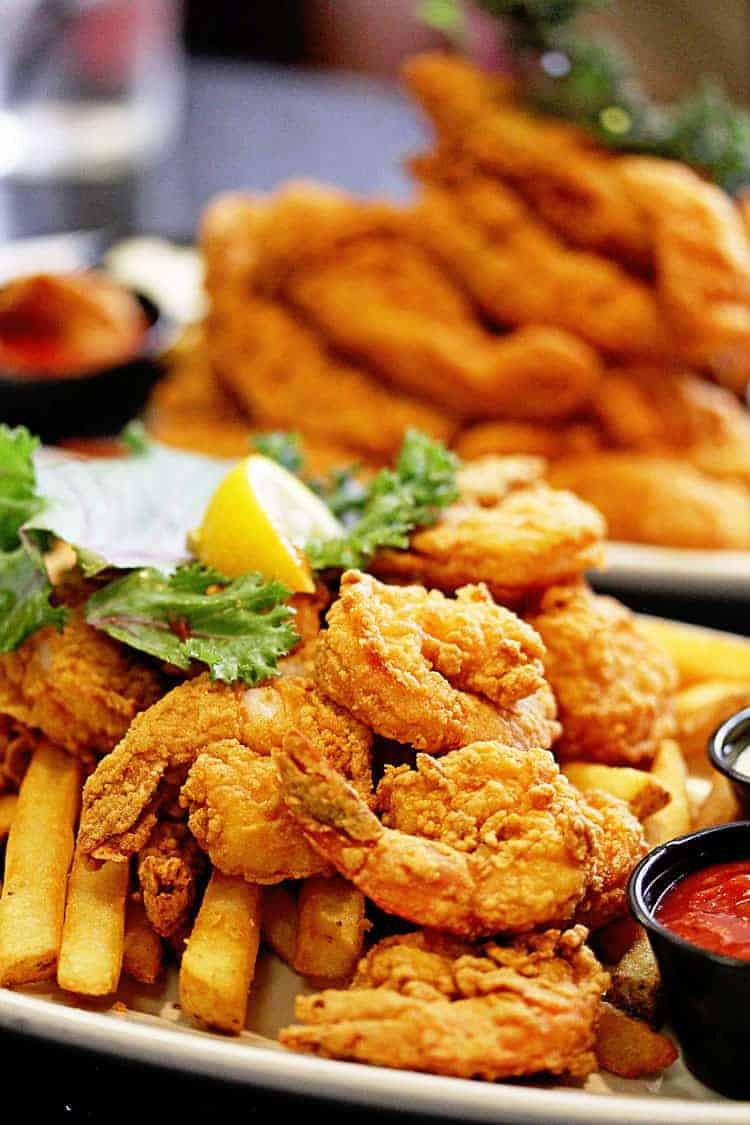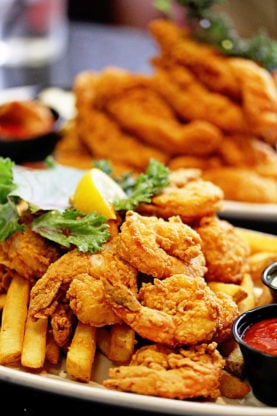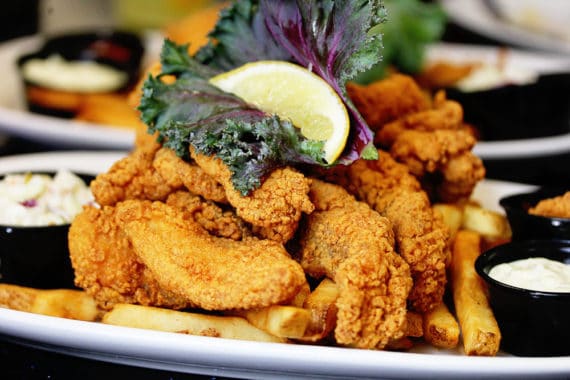 If you love creole and cajun cuisine like most visiting New Orleans, it would be pretty nice to take some of those favorite dishes you love back to your hometown. That's exactly why my mom, aunt and I headed to an incredible hands-on cooking class where we learned how to make homemade gumbo, crab cake benedict and bananas fosters crepes. We had such a blast!!! Even though my mom and aunt are incredible cooks, they were so excited to learn more. Learning how to make authentic bananas fosters crepes was certainly my favorite part! I can't think of another dessert I would rather have learned how to make in New Orleans. I can't wait to try it at home.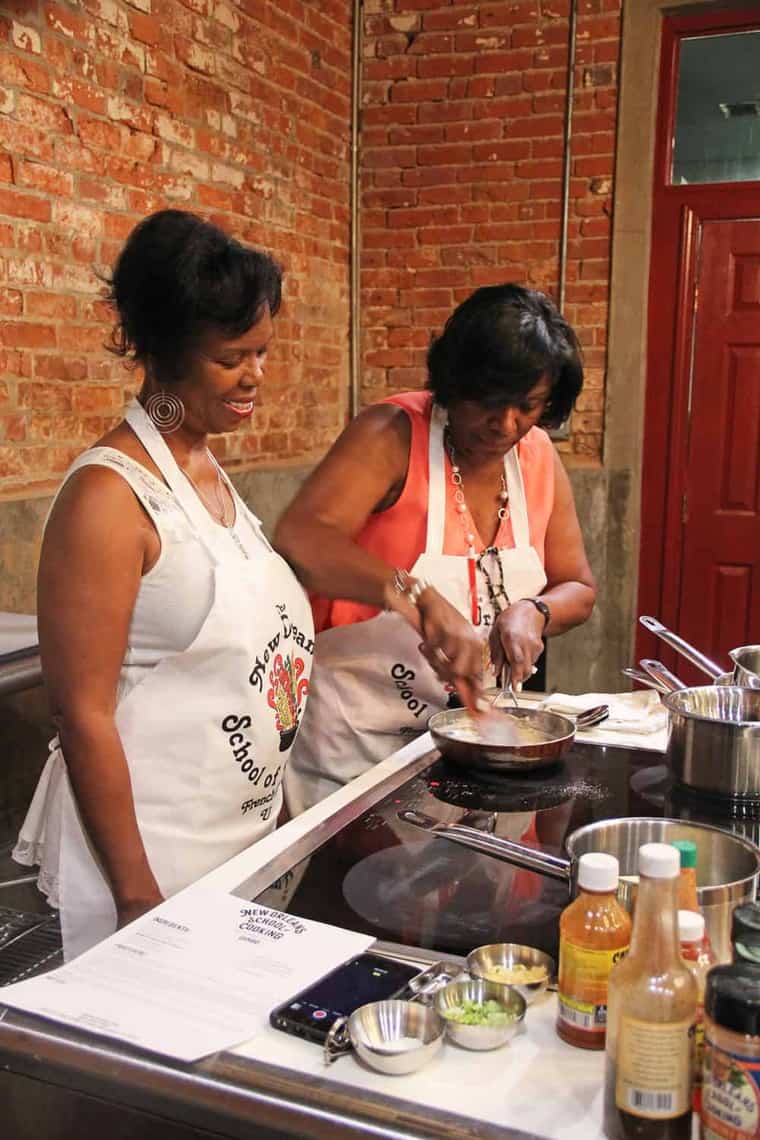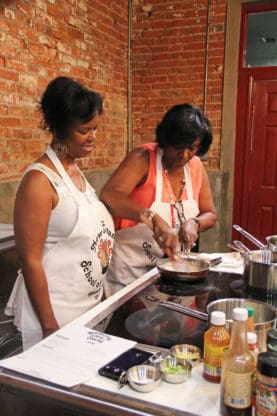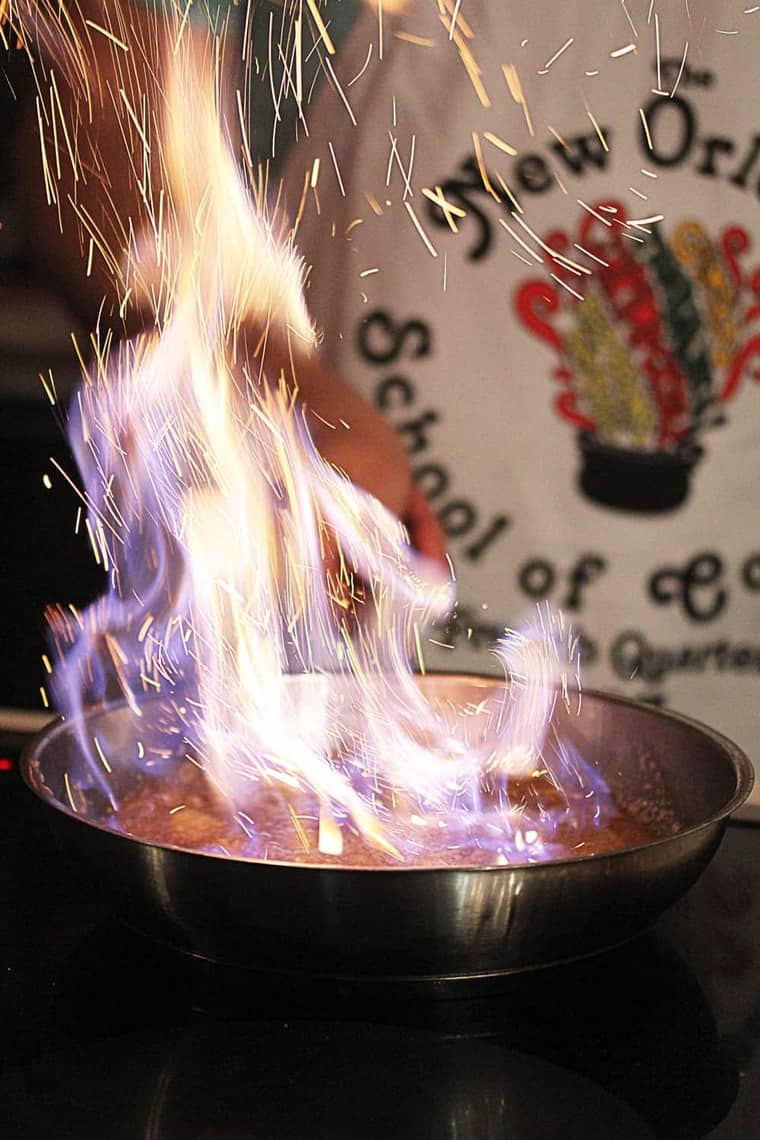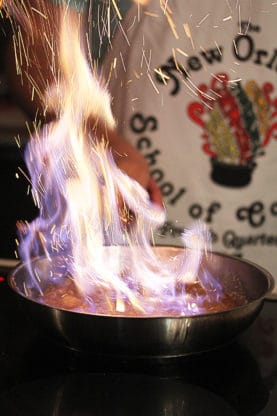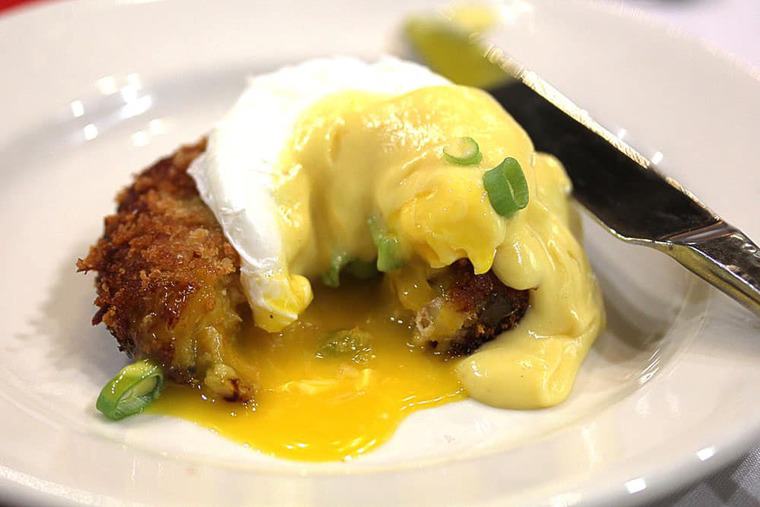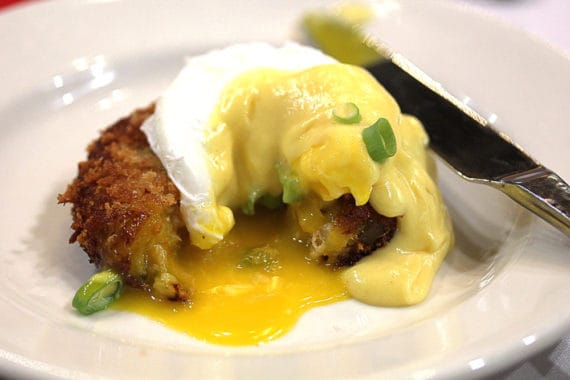 Take a walk around Bywater
While you are nursing your food baby, it is always nice to take a walk around and explore the beauty of New Orleans. Bywater is the very best place to do this. I saw everything from gorgeous mosaic walls in bright hues to vivid colorful homes perfect for instagram worthy moments. It may feel a bit like Crayola exploded all over this part of town but I have never loved so much color in my life! It was exciting and so beautiful to walk around.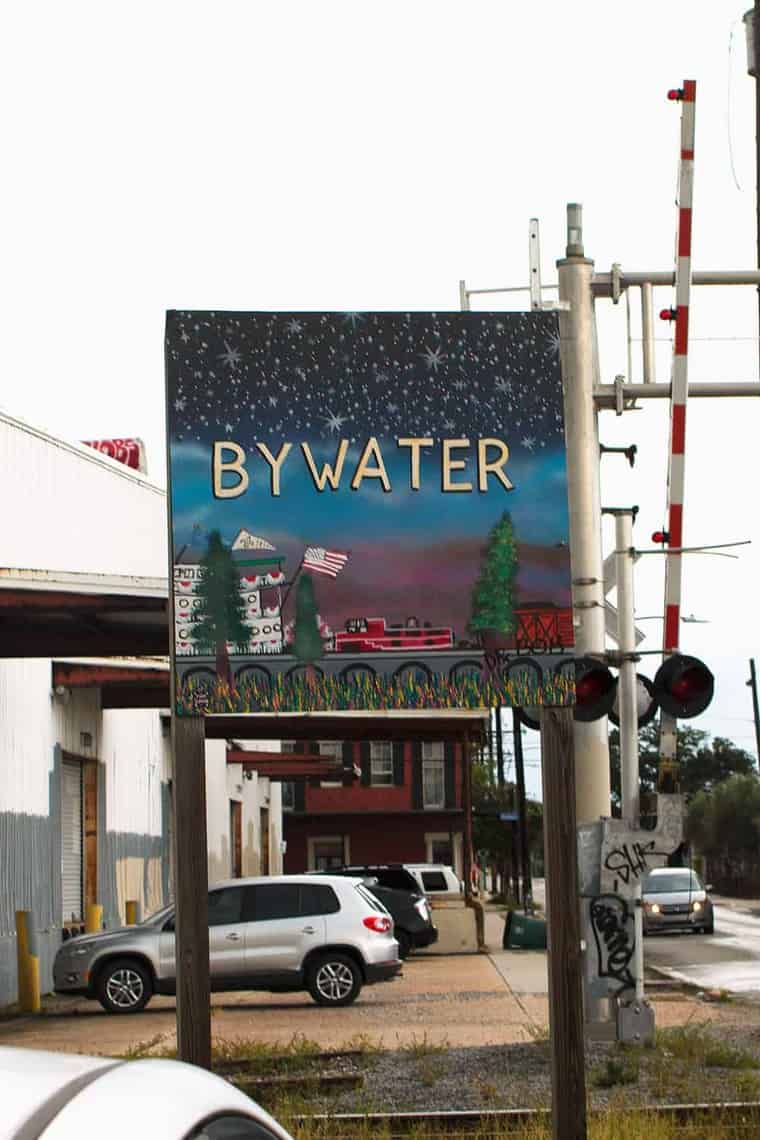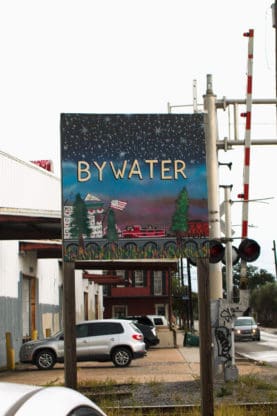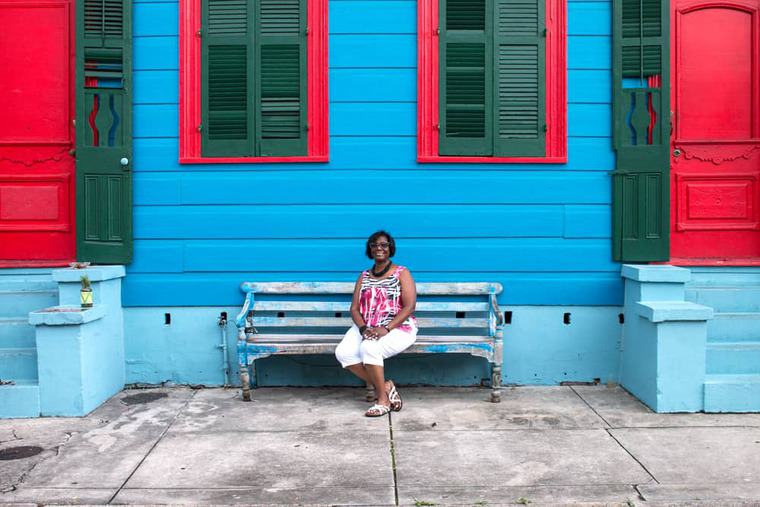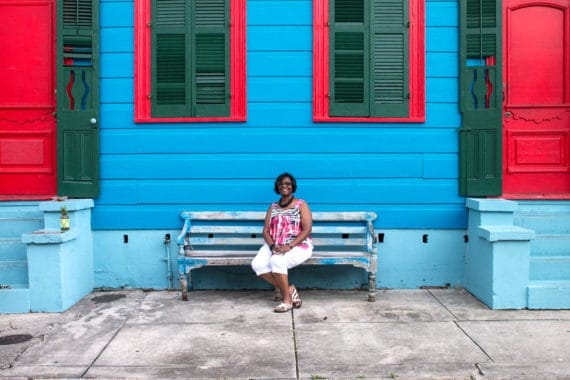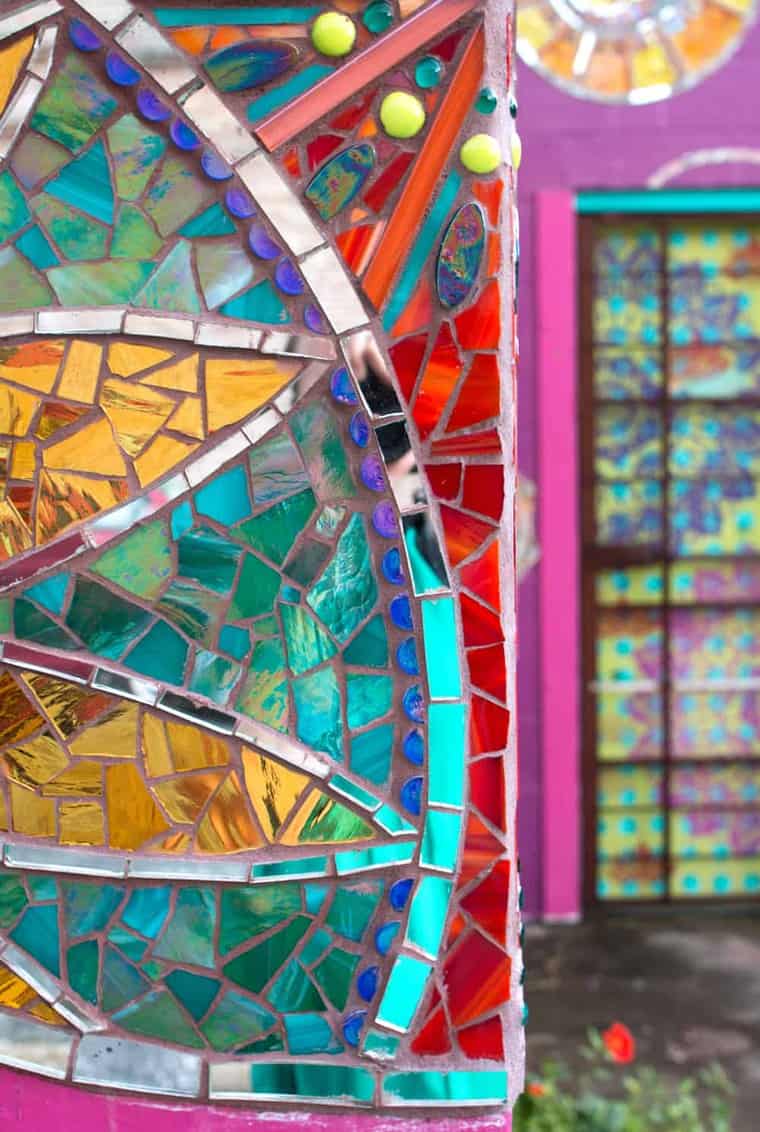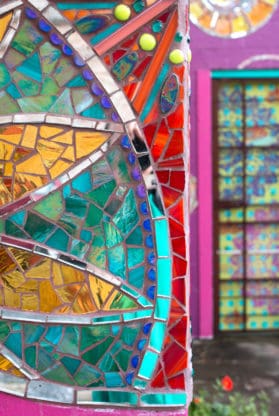 A short walk from the Windsor Court is the one stop you must make for breakfast. Even though it opens super early, it can get crowded so definitely plan early for this! This is a creole breakfast to die for. Order the Bam Bam Biscuit which has a fried green tomato, pig candy bacon (say what?), eggs, and pepper jack cheese on a perfect buttermilk biscuit. And of course the St. Charles Bennie Stuffed French Toast which is pretty epic! I can see why the lines are so crazy here!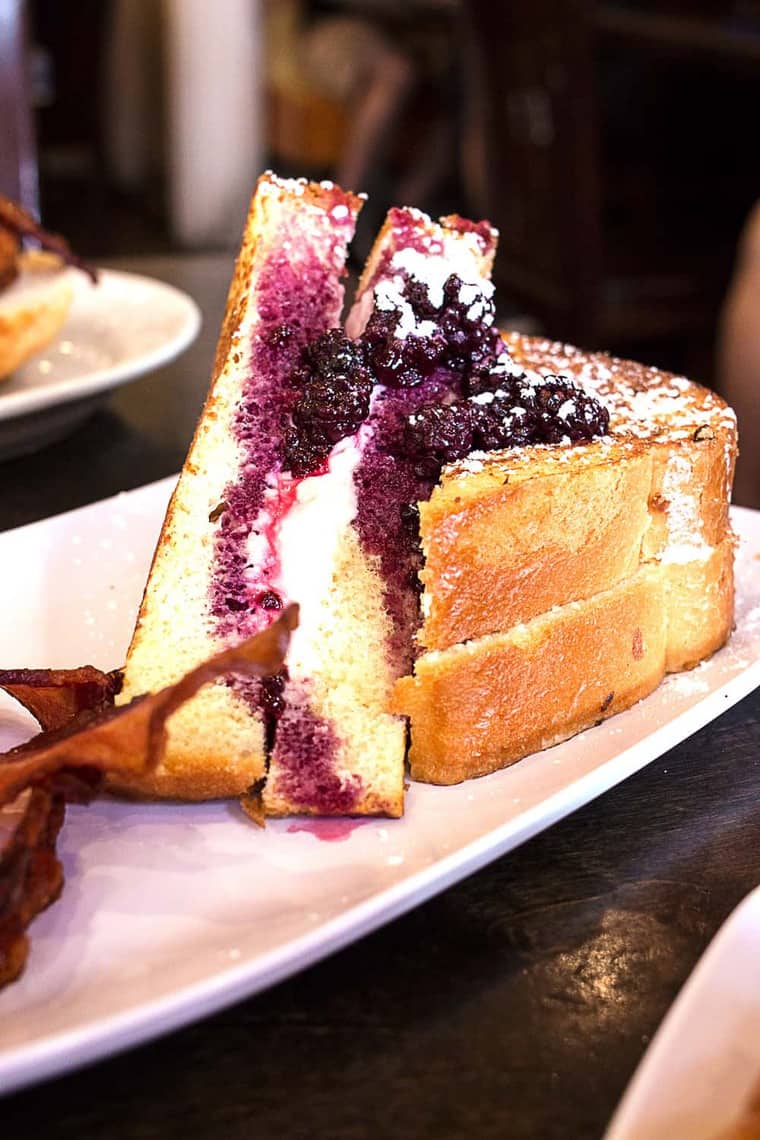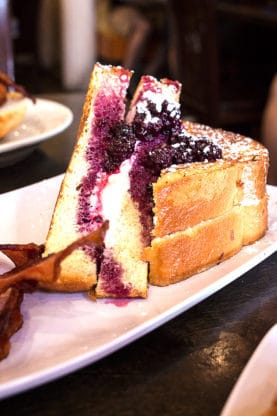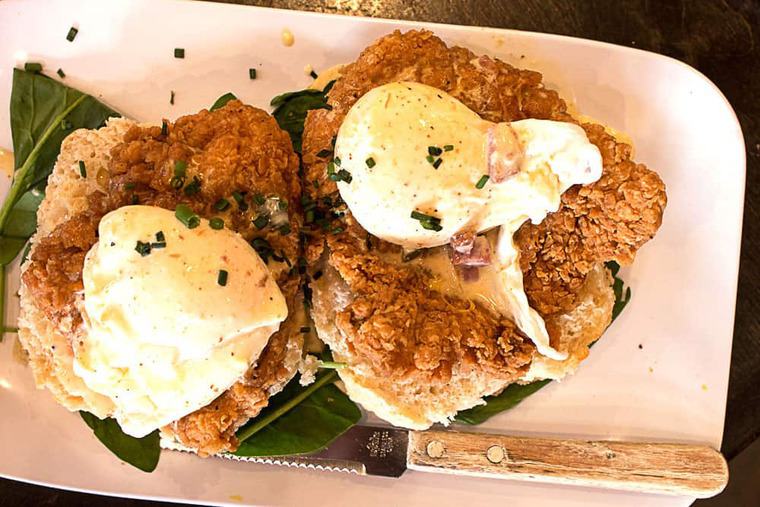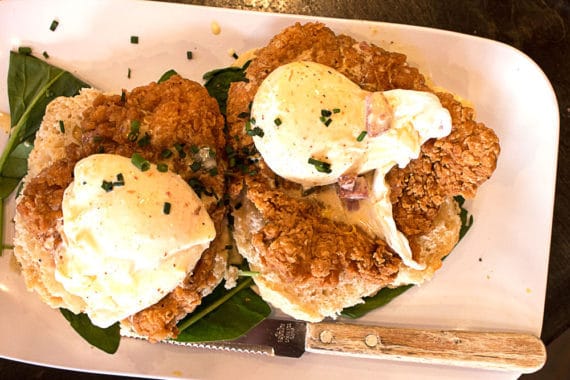 Do something different! Experience Meril
Had enough creole cuisine? If you need a bit of a break from the cajun, Emeril Lagasse's restaurant Meril is a nice change of pace. It specializes in unique contemporary American cuisine. The menu has everything from Saffron Pappardelle with Braised Lamb Leg and Korean Short Ribs to Spanish Style Croquettes and Buttermilk Biscuits with Blackberry Preserves. The short ribs were a fave of ours as were the biscuits. Perfectly flakey and buttery with a sweet note from the preserves.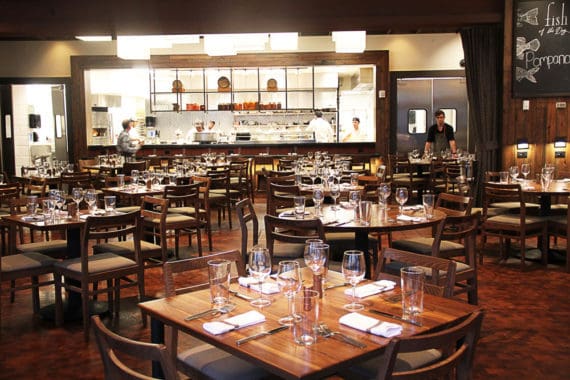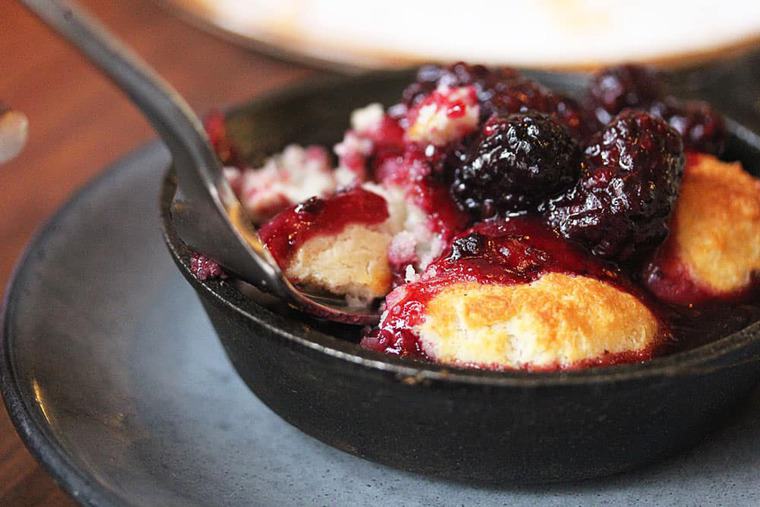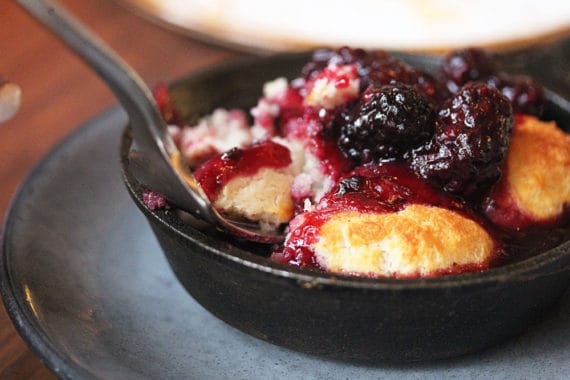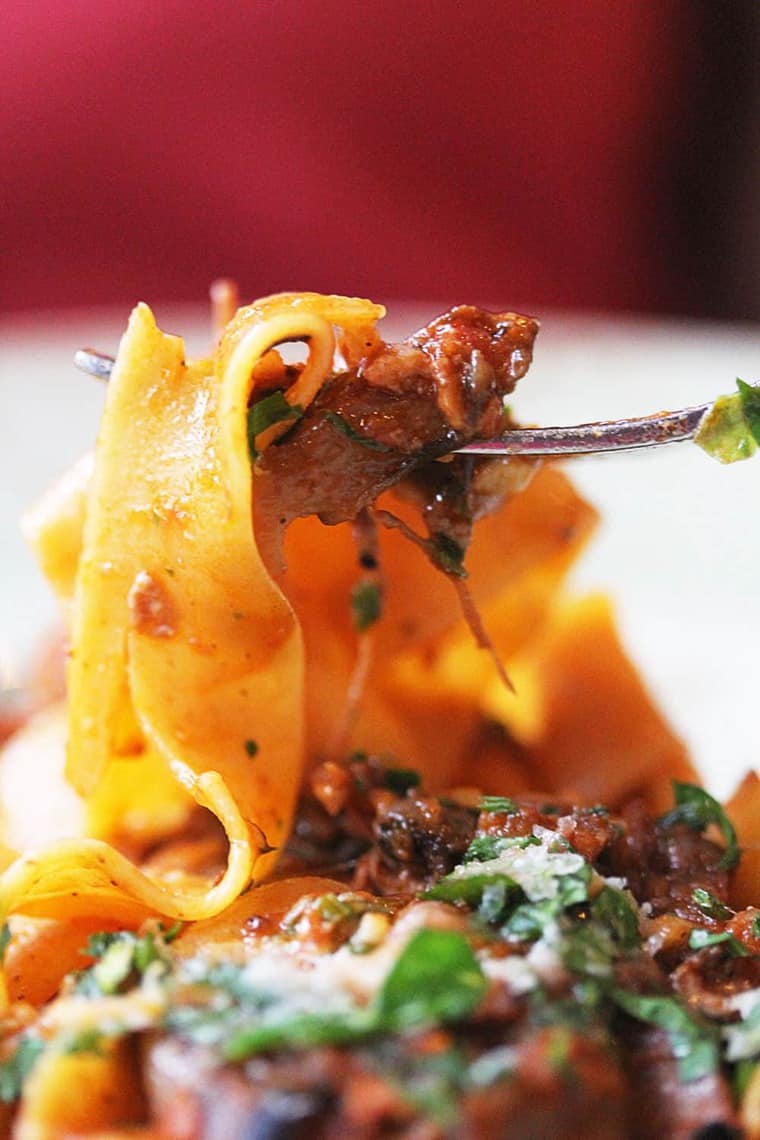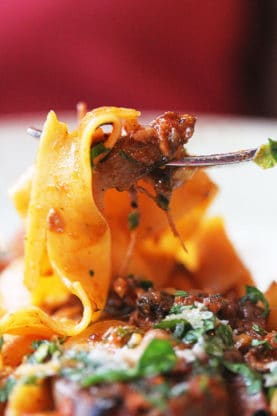 Take a trip to the Southern Food and Beverage Museum
New Orleans has such a rich cuisine history that it only makes sense that a museum devoted to its sensational southern fare exist. I saw quite some gems highlighted here as we walked through the space. There was a cool exhibit on Popeyes Chicken (which is a fave of mine I must admit) that started from the beginning and worked its way to present day. I also loved seeing the famous pig from Piggly Wiggly (I remember seeing this pig throughout my childhood when visiting my grandparents in Mississippi) and some old fashioned cooking appliances that my own big mama still had in her kitchen. It was enlightening and so exciting to see.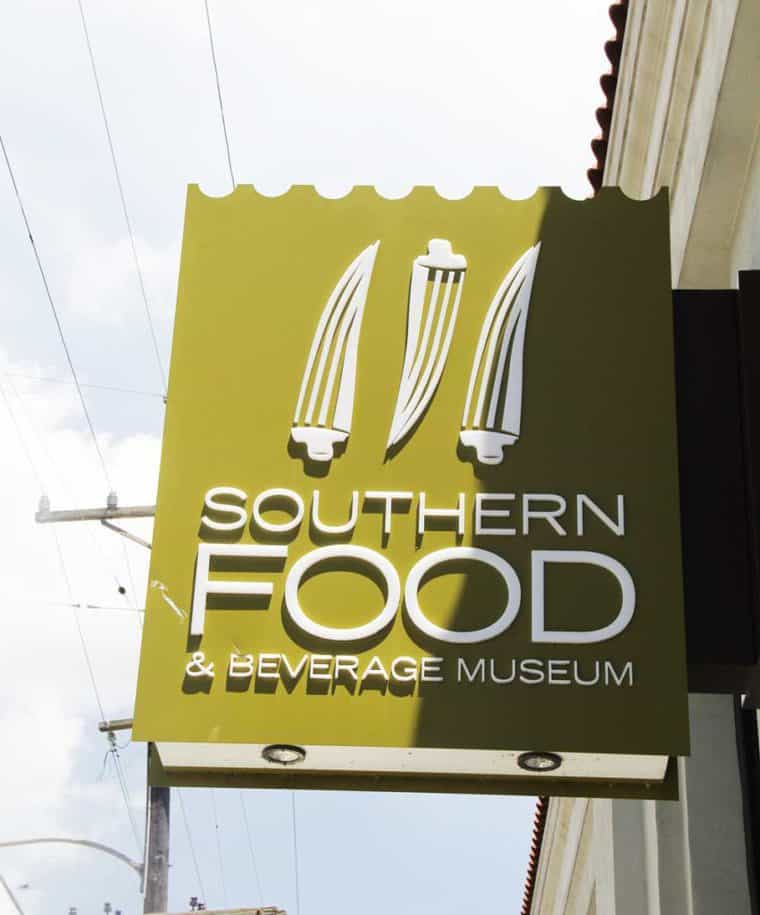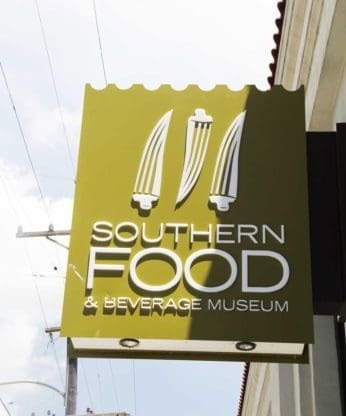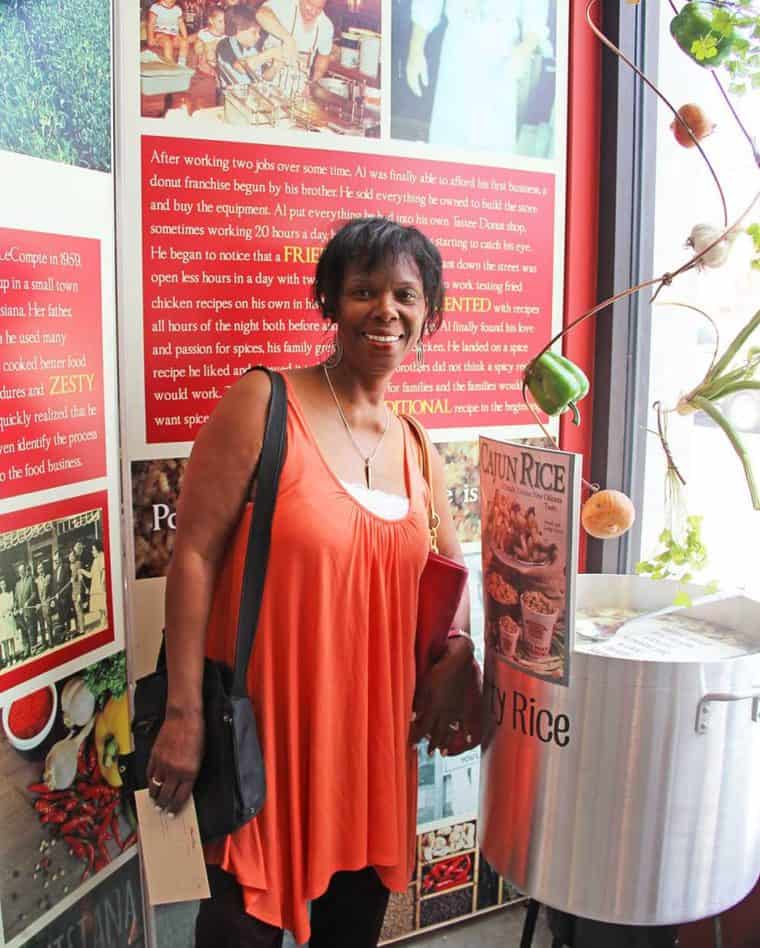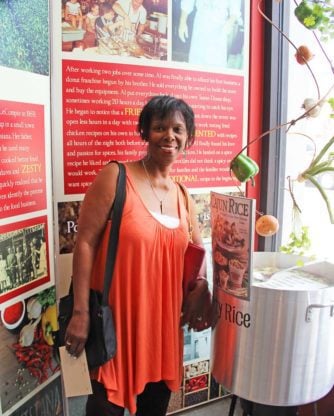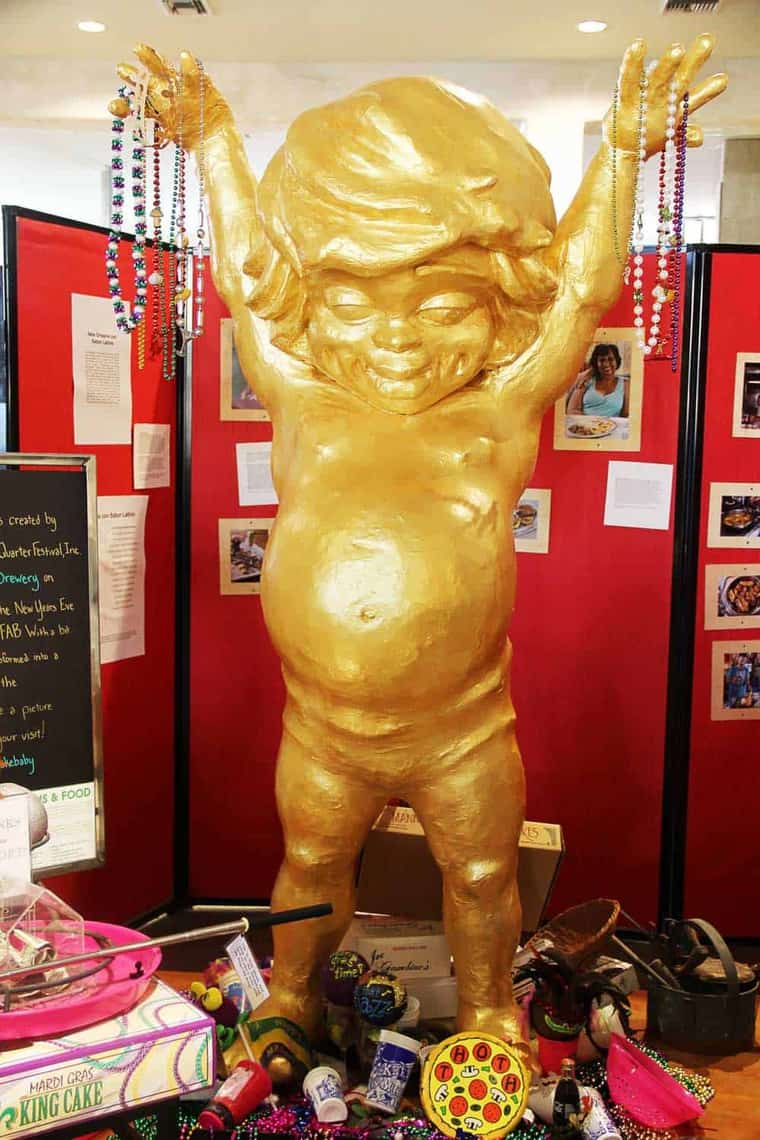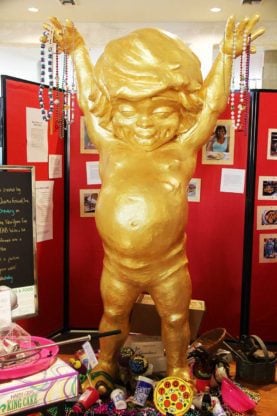 Pay a visit to the legendary Dooky Chase
Leah Chase is a legend in New Orleans. On every single uber ride, we mentioned places we would be visiting and Dooky Chase always elicited the kindest responses. Their fried chicken is considered some of the very best in New Orleans, and their cajun is as famous as the owner. Opt for the buffet where you can try a ton of different options including a soup and dessert. If you are lucky, Mrs. Chase may be there and you can take a photo with her. It is remarkable that she still cooks there many days each week at the age of 94.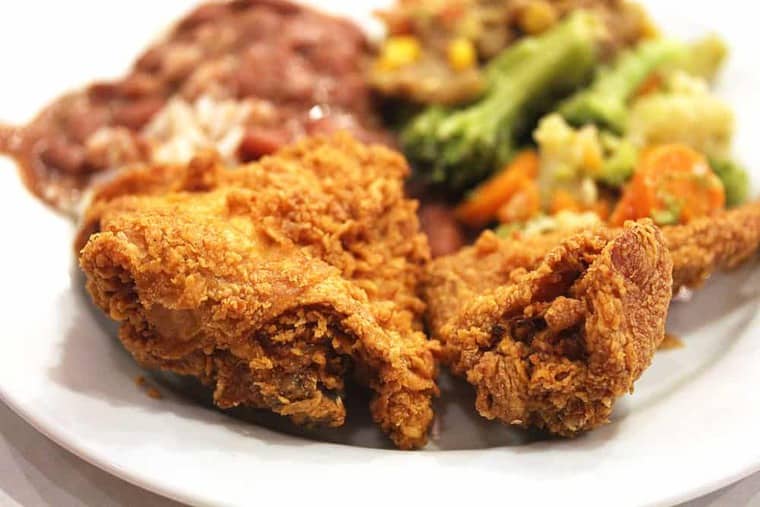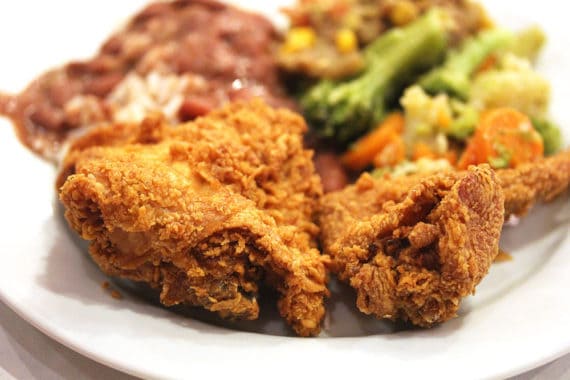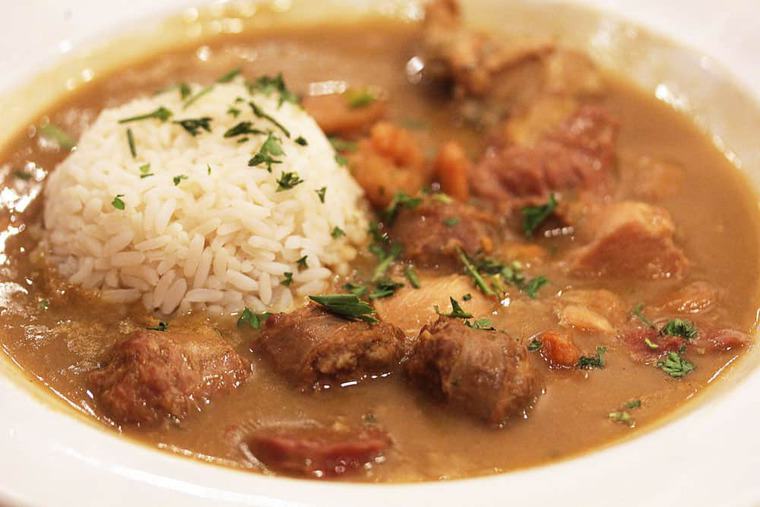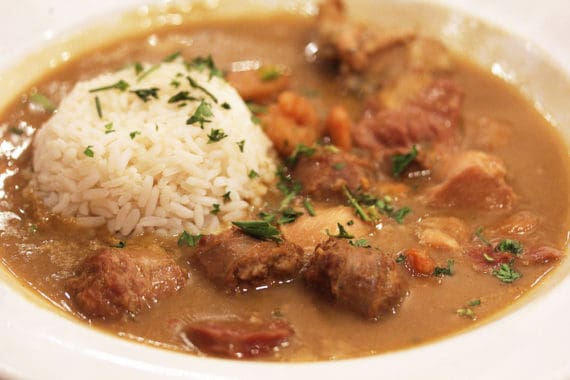 Truthfully after five different trips to NOLA, I still have a giant list of all of the places I still cannot wait to visit and explore. New Orleans is that rich in history and fantastic cuisine but the experience was made even better by spending it with my family. I would suggest getting all of your favorite family members together to plan something similar. We had the most incredible time. Until the next time!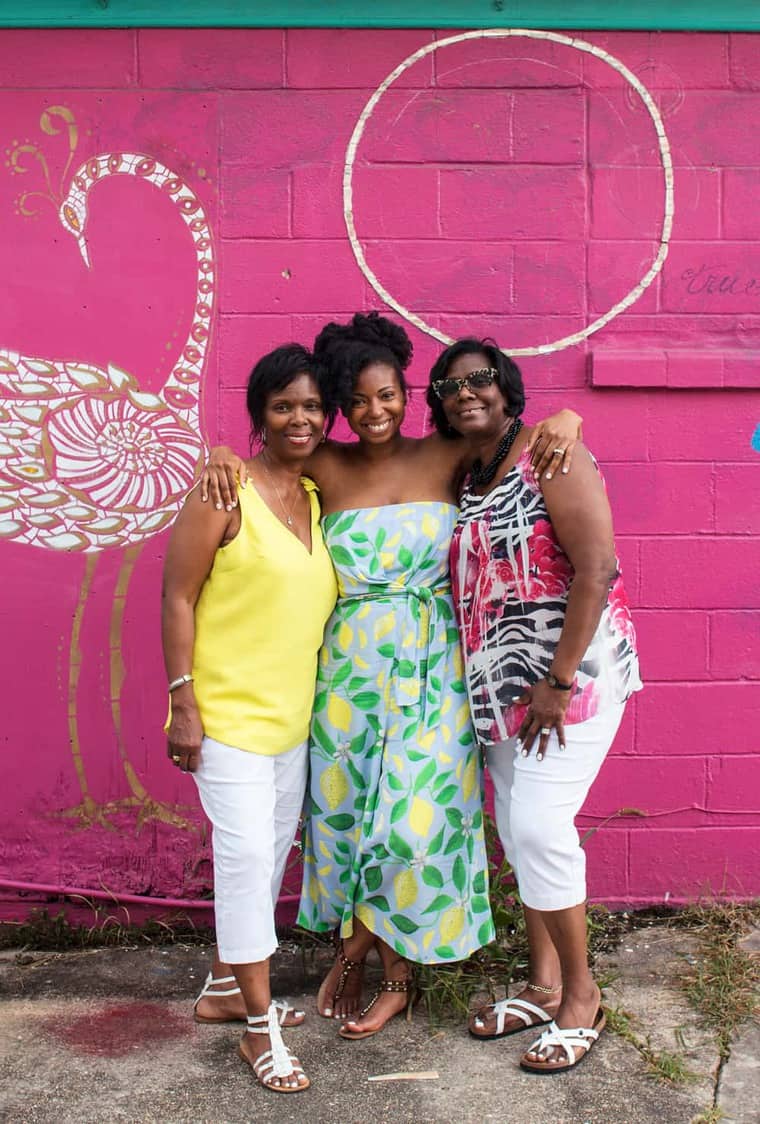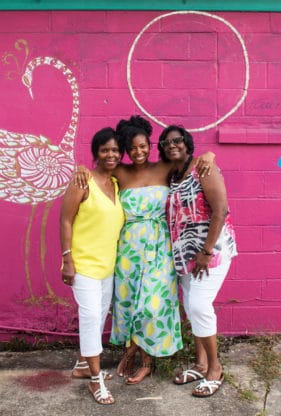 Disclosure: I partnered with the New Orleans Tourism Board for this post, but all opinions expressed here are my own.