Today I am so proud to announce my baby for the very first time that you can pre-order now with a VERY SPECIAL OFFER from Fat Daddio's!!!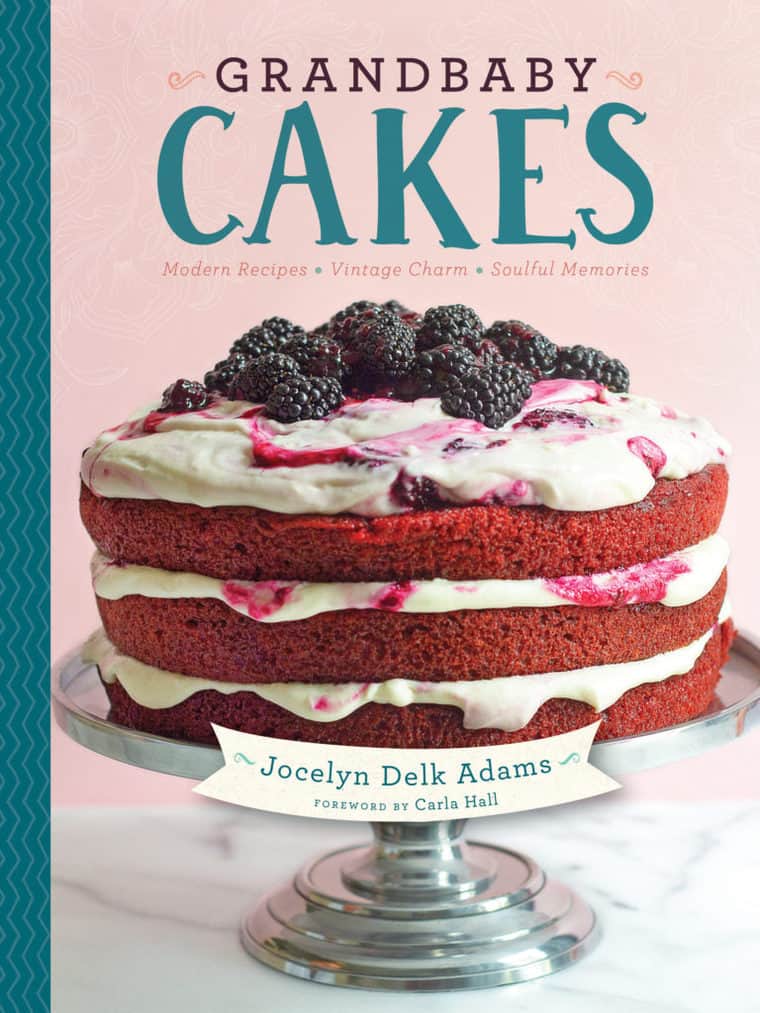 Last year, I wrote, tested (and tested and tested), photographed recipes and poured my family's blood (literally) into what is now an actual book. You can NOW PRE-ORDER (more links below) Grandbaby Cakes, THE baking book that will not only satisfy your stomachs but stay in your hearts. The book will be released on September 15th, right around National Grandparents Day on the 13th (perfect timing right?). I want to THANK YOU for your undying support as I wrote this book. So many of you sent me well wishes and beautiful notes saying how you couldn't wait to get your hands on it, and it meant the world to me! I know you can buy a ton of books from other cookbook authors and fellow bloggers but I would be so grateful if you would support this lil' ole book of mine that has so much heart and soul.
So much inspired me while writing, particularly my heritage and legacy. Check out my video trailer below that really sums up all the love put into this book perfectly. (For more sneak peaks, follow along on social media using the hashtag #GBCakesBook).
So what exactly can you expect to find in the Grandbaby Cakes book?
50 insanely fun and modern twists on traditional cakes passed down through my family with tons of color photos throughout taken by yours truly and family portraits by my friend Chuck. These cakes are absolutely delicious, and the photos will leave your mouth watering! These recipes have been tested not only by me and my family, but by 34 other home bakers who are just like you!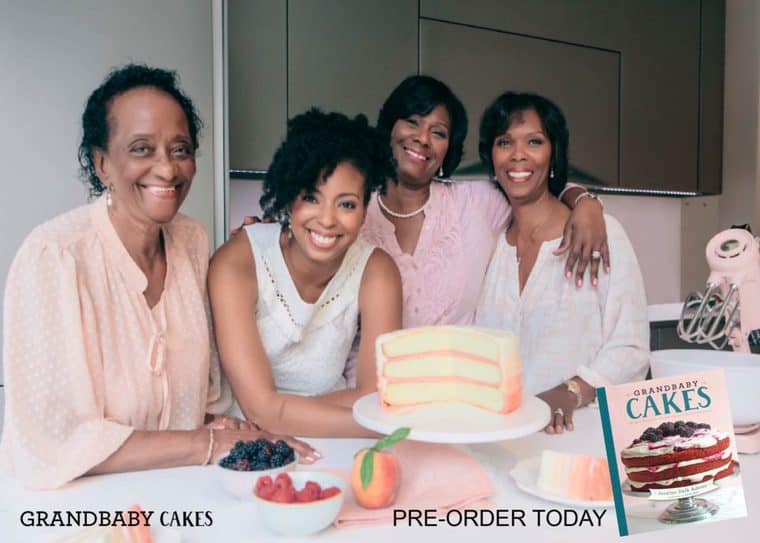 The chapters include Pound Cakes, Layer Cakes, Sheet Cakes, Baby Cakes (cupcakes and mini cakes reside in this chapter), Celebrations and Holidays! Cakes like my Real Deal Caramel Cake below have been totally revamped and made even better (if you can imagine it),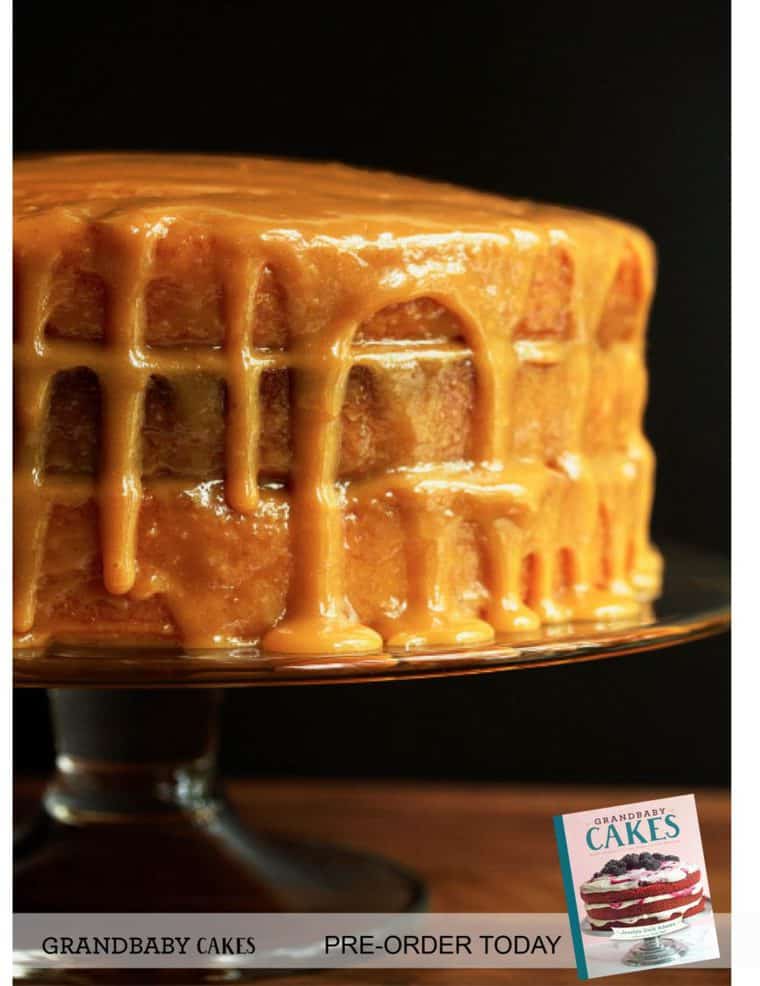 And there are several new recipes never seen before, like this Blood Orange Mimosa Cake in my Holidays chapter that is PERFECTO for New Year's!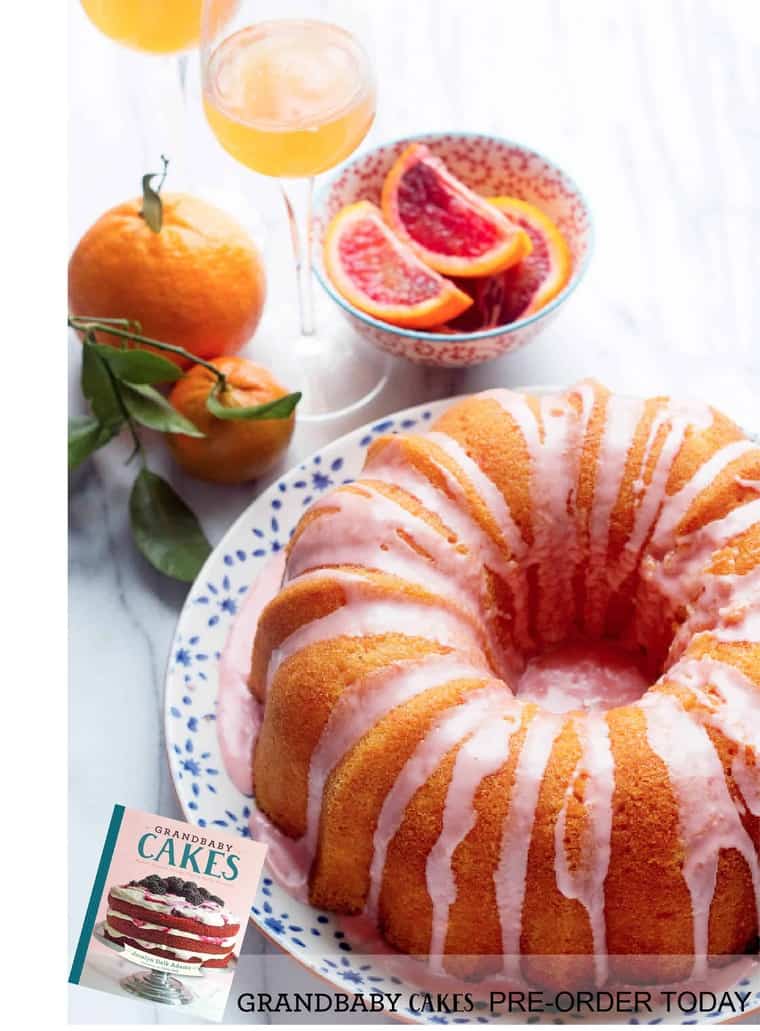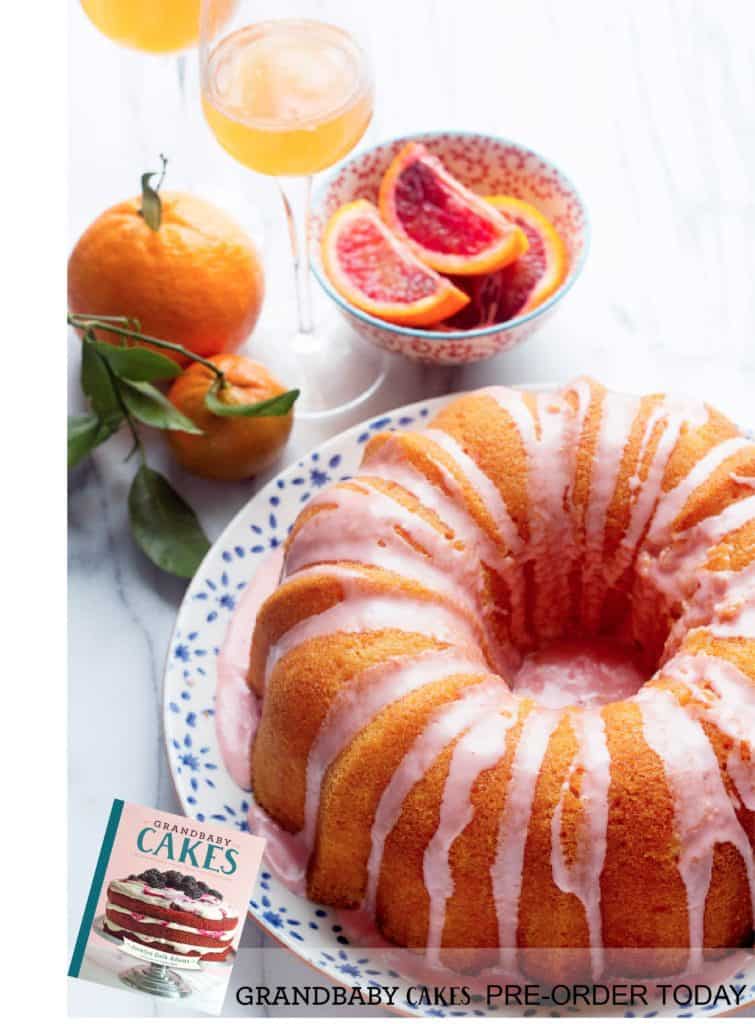 Or these Blueberry Pan-cakelettes that mean you can have breakfast for dessert now!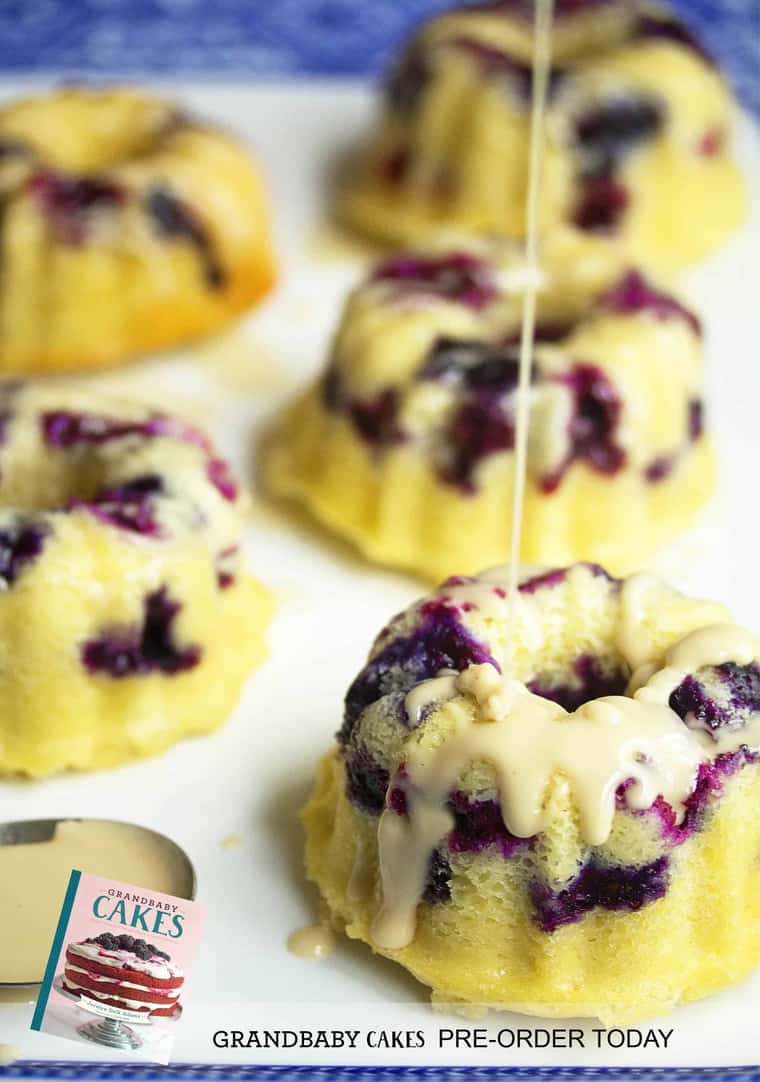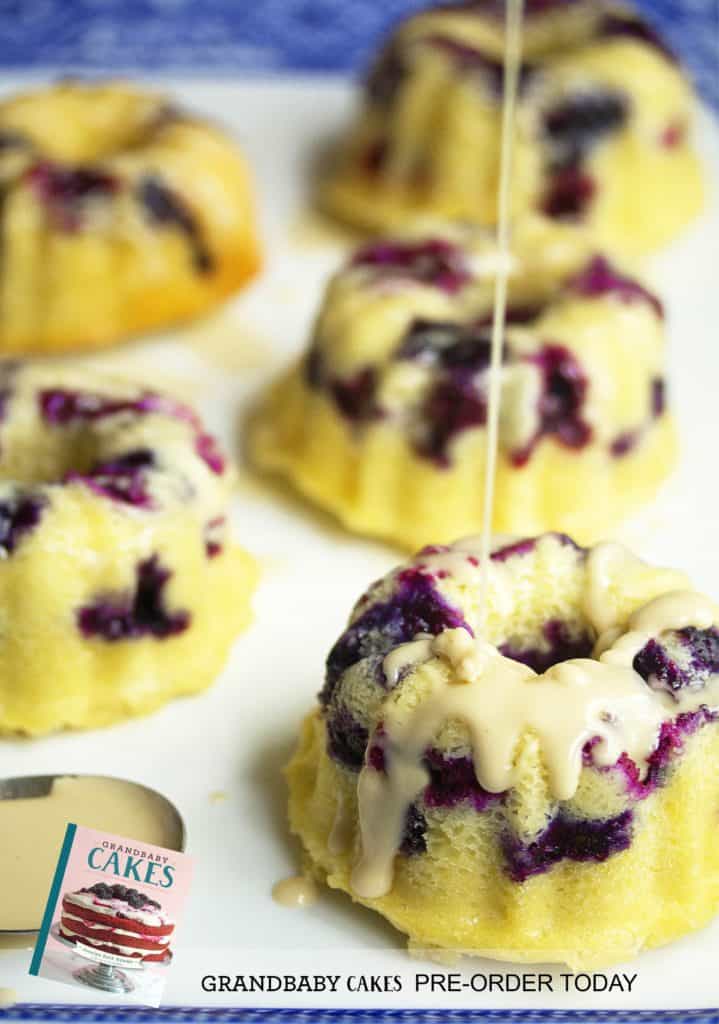 With recipes like these, you will surely have a blast in the kitchen.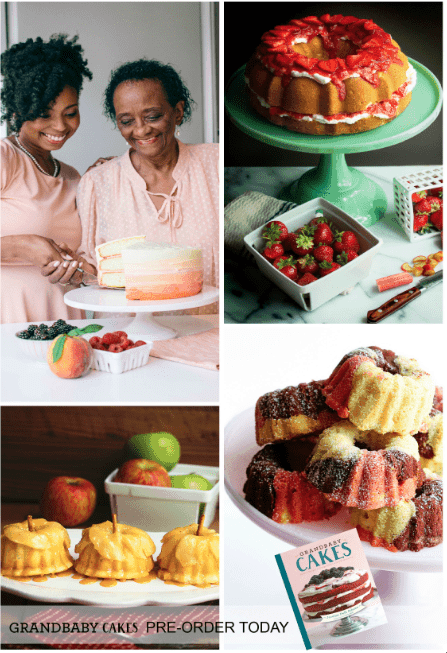 A beautifully moving foreword was written by Co-Host of "The Chew" Carla Hall who is also my role model and friend. I am so grateful to her for writing this for my very first book!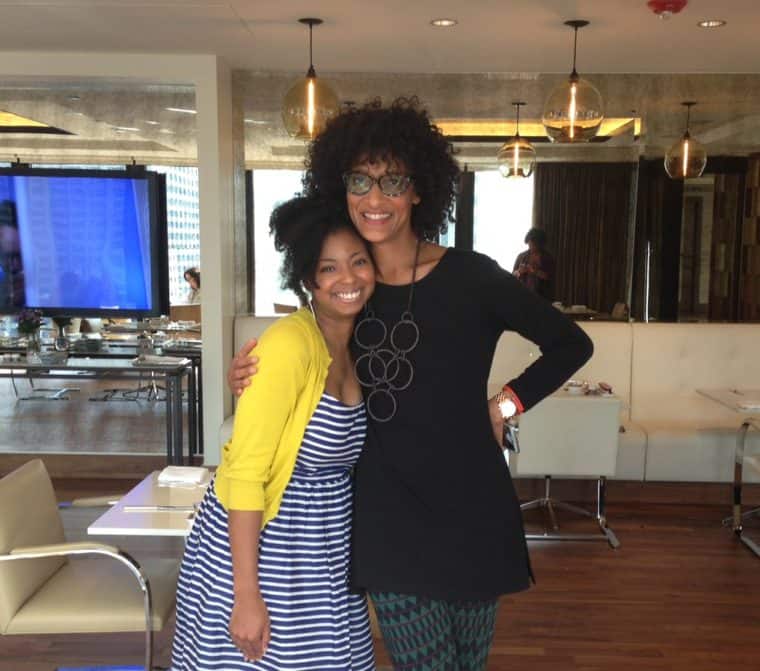 You will also find a glimpse down memory lane into the rich history of my family. The vintage snapshots and stories will totally make you want to call your own family and find out the rich history you also have!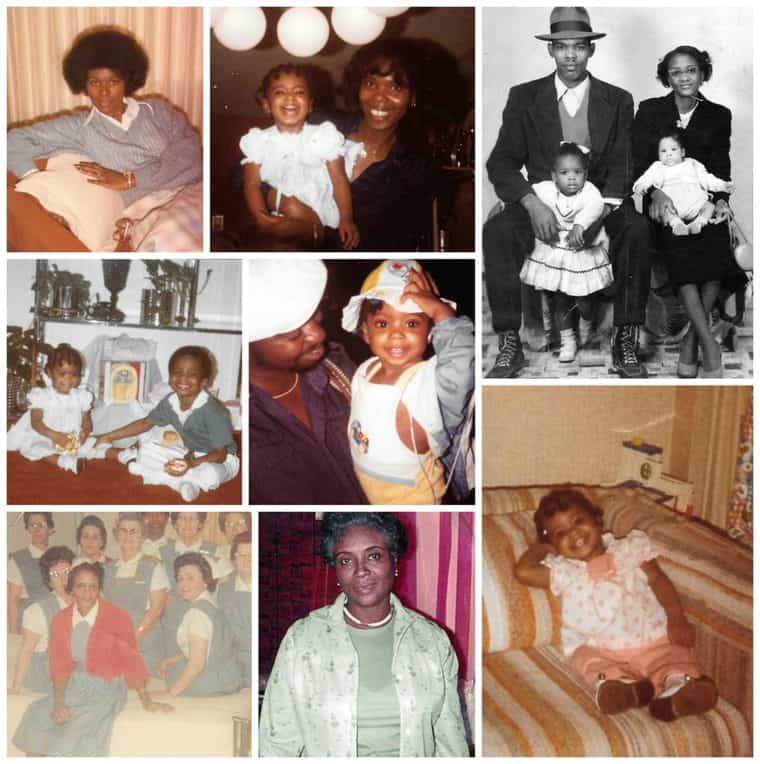 I am so grateful for the support of this book! Here is what some pretty darn amazing people are saying about Grandbaby Cakes!!
"Jocelyn's heart and soul shine bright on every page and will inspire you to gather with family and friends as much as possible."—Cheryl and Griffith Day, authors of Back in the Day Bakery Made with Love'
"If this glorious book doesn't make you want to drop everything you're doing and go bake a cake right now, then I don't know what will. Jocelyn's spectacular cake creations are positively bursting with beauty, color, flavor, and fun. Make no mistake about it: this book will ignite the baking passion within you!" —Ree Drummond, author of The Pioneer Woman Cooks
"Grandbaby Cakes is a wonderful celebration of family and tradition through cake. Jocelyn lovingly pays tribute to her past with treasured heirloom recipes, refreshing takes on the classics, and stories behind each that will inspire you to head straight for the kitchen to start baking memories with your family, too." —Angie Dudley, author of Cake Pops
"There is a heritage of love and tradition steeped in her recipes that is a clear influence of her grandmother and family roots. But I can definitely see the playful touch and modern impact she gives as well. This book is a tribute to those who know where they came from, and also where they are going…. It is a trip down memory lane that ends with delicious treats on your table." —Carla Hall, author of Cooking with Love: Comfort Food that Hugs You and Carla's Comfort Foods: Favorite Dishes from Around the World
"Grandbaby Cakes sets a new precedent in cookbooks. Not only does Jocelyn give you stunning cake recipes with flair and creative flavor, she also feeds your soul with her unconditional love for family. I am captivated by Grandbaby Cakes!" —Amanda Rettke, author of Surprise-Inside Cakes
"Packed with family stories and gorgeous, mouth-watering photographs Jocelyn Delk's Grandbaby Cakes is a must-have for any baker. She expertly captures time-honored recipes that have been passed from generation to generation as well as shares newer recipes from her own creative kitchen. Novices as well as expert bakers are guaranteed to appreciate and enjoy her tips, techniques, and delicious, delectable recipes". —Virginia Willis, author of Bon Appétit Y'all
So go pre-order Grandbaby Cakes at any of the below locations now!!!


Again thank you so much for your support. I cannot tell you how much I truly appreciate it!