This Cream Cheese Pound Cake Recipe is truly a Southern dessert classic that never goes out of style. Passed down from generation to generation, its fantastic taste will always be a hit!

There are some recipes so entrenched in your spirit that they almost become part of the family, kinda like a distant cousin. You know them inside and out, and no cookbook is necessary to execute their greatness. Making these recipes is as natural as walking. These are the types of recipes that the women in my family have been making for decades. They are completely worn in, and every single time I make them, they seem to get better and better.
For my family, it is definitely the pound cakes that fit snugly into this category. We can mix them together in mere moments but they always taste as though several hours were spent creating them. It is one of our super powers. I first learned how to make these passed down cake recipes from my Big Mama when I was a young girl.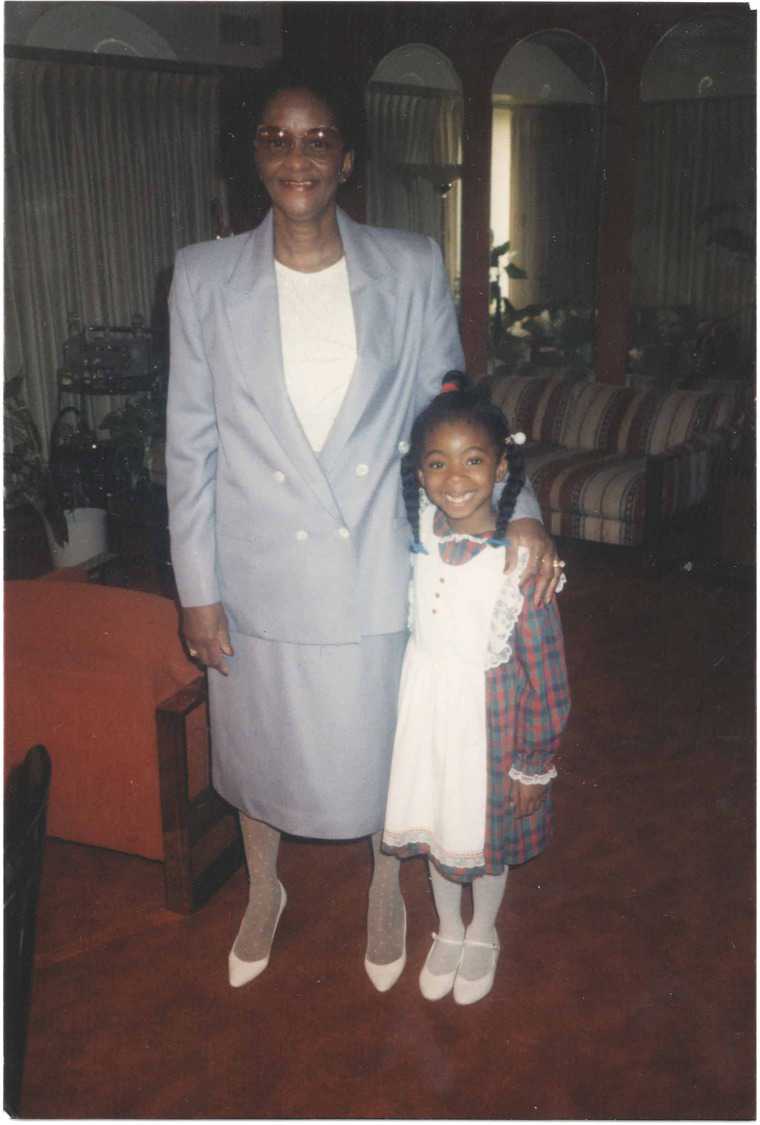 There is a certain care and meticulous nature in the baking process that she takes pride in. She truly passed that pride on to me. I wasn't just learning to bake; I was learning about my family's deep rooted traditions and the fabric of our heritage.
When I first learned how to bake this Cream Cheese Pound Cake recipe, I felt so accomplished. You see, a slice of this cake is more than just dessert to my family; it is a gesture of love and history. During Black History Month, I am more aware than ever of how the crucial traditions of my family's past shaped my present and future.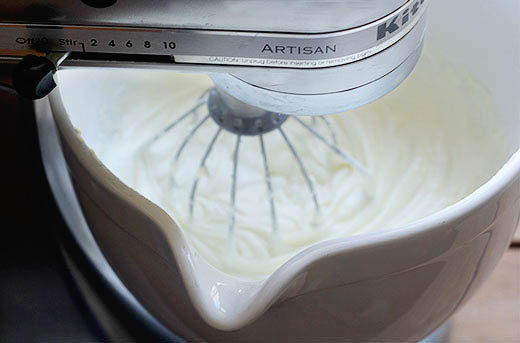 Now don't get me wrong, the flavor of this cake is simply irresistible. It is buttery and simultaneously dense and light in a way that doesn't seem possible. It is the oxymoron of cakes with a texture that's indescribable.
When you bite into this Cream Cheese Pound Cake recipe, every flavor is ignited and each ingredient, while coming together as a whole choir, really sings its own note. With each bite, I'm also reminded of the beauty of this recipe and how far it came before making it into my kitchen. Every time I bake it, I also remember to infuse it with the most important ingredient, love.
Cream Cheese Pound Cake Recipe
This Cream Cheese Pound Cake Recipe is truly a Southern dessert classic that never goes out of style. Whether served for Sunday Supper or a holiday, its fantastic taste will be a hit!
Keyword:
classic recipe, cream cheese, pound cake
Ingredients
1 ½

cups

unsalted butter

room temperature

2

tablespoons

oil or shortening

8

ounces

cream cheese, room temperature

one brick

2 3/4

cups

granulated sugar

6

large

eggs

room temperature

3

cups

sifted cake flour

1/2

teaspoon

salt

1

tablespoon

vanilla extract

powdered sugar for garnish
Instructions
Start by preheating your oven to 325°F then liberally spray a 12-cup bundt pan with non-stick baking spray.

In your mixer bowl, add butter, oil or shortening, and cream cheese and beat for 2 minutes on high speed. Slowly add in sugar beat on high speed for an additional seven minutes until very pale yellow and fluffy.

Next, add eggs, one at a time, combining well after each addition and scraping down the sides as needed.

Turn your mixer down to its lowest speed, and slowly add flour into batter in two increments then add salt. Be careful not to overbeat.

Lastly, add in vanilla extract, scrape down sides and mix until just combined and turn off mixer.

Pour cake batter into prepared bundt pan, and bake for 1 hour and 15 -20 minutes or until a toothpick inserted in the center of the cake comes out clean.

Cool in pan on a wire rack for 10 minutes, then invert cake on serving plate for at least an hour or until the cake is cool to the touch.

Dust with powdered sugar and serve.
Recipe Video
Nutrition Facts
Cream Cheese Pound Cake Recipe
Amount Per Serving
Calories 616
Calories from Fat 306
% Daily Value*
Total Fat 34g 52%
Cholesterol 174mg 58%
Sodium 197mg 8%
Potassium 98mg 3%
Total Carbohydrates 69g 23%
Protein 8g 16%
* Percent Daily Values are based on a 2000 calorie diet.