BabyCakes Baby Shower – A look inside the details of my baby shower from the baby shower cakes, baby shower decorations to baby show games — see it all!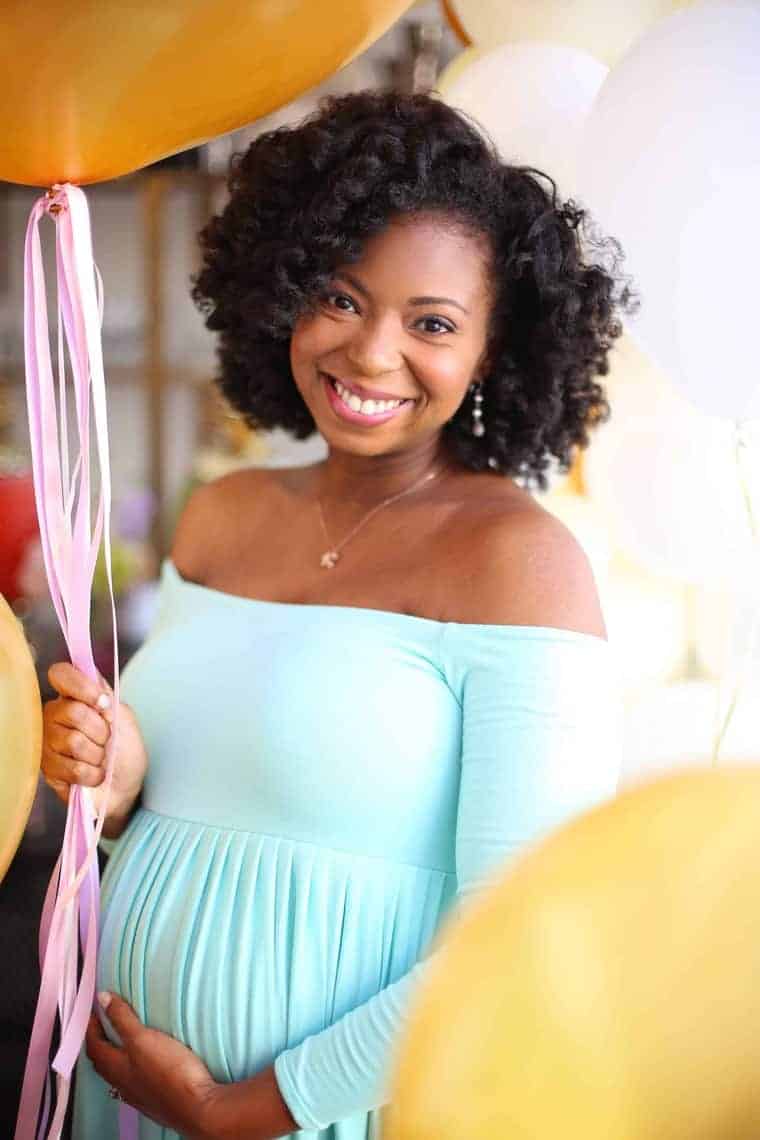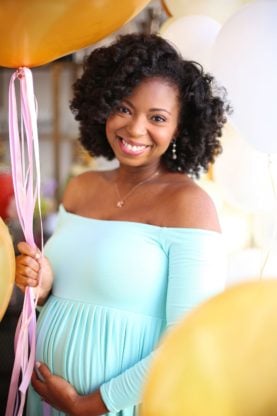 Since this summer, I've loved sharing all of my BabyCakes updates as she gets ready to make her debut so I knew I would share all of my incredible baby shower details with you. I seriously haven't stopped thinking about it since it happened! It was that glorious!
Last weekend, 50 friends and family showered me with love, joy and so much laughter as I get ready to become a mommy. It was seriously the baby shower of my dreams. I could not have imagined anything more beautiful.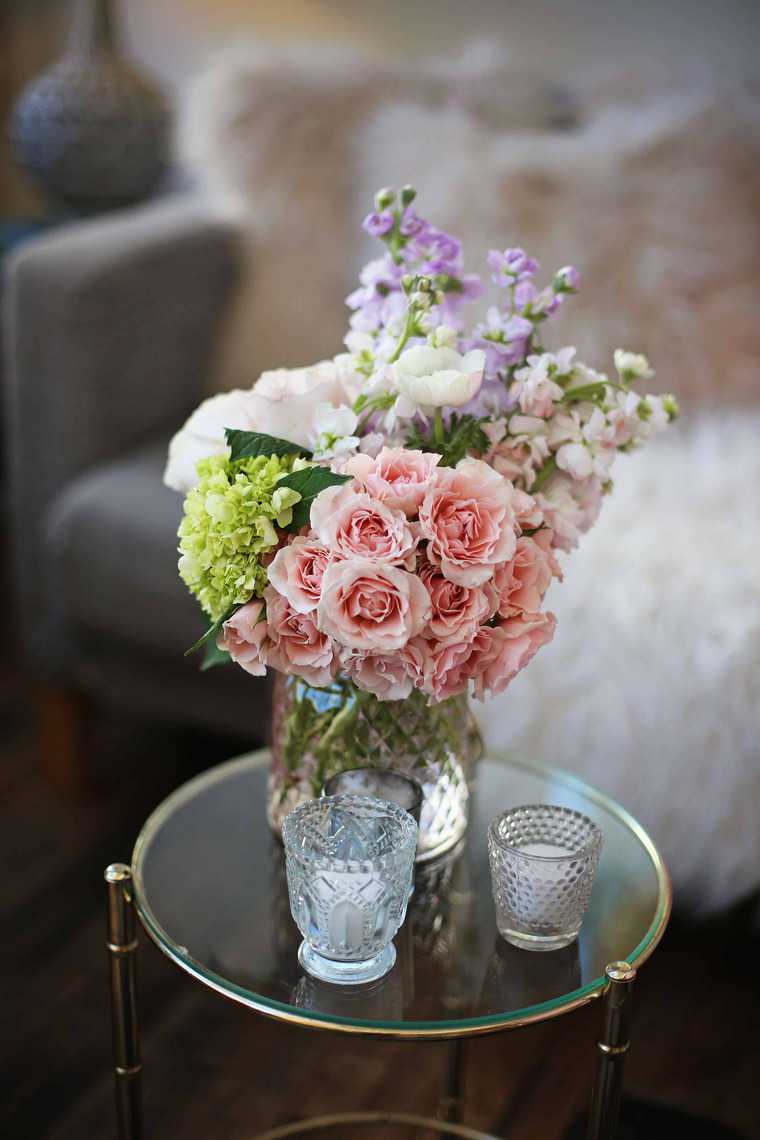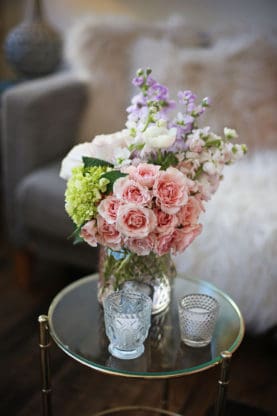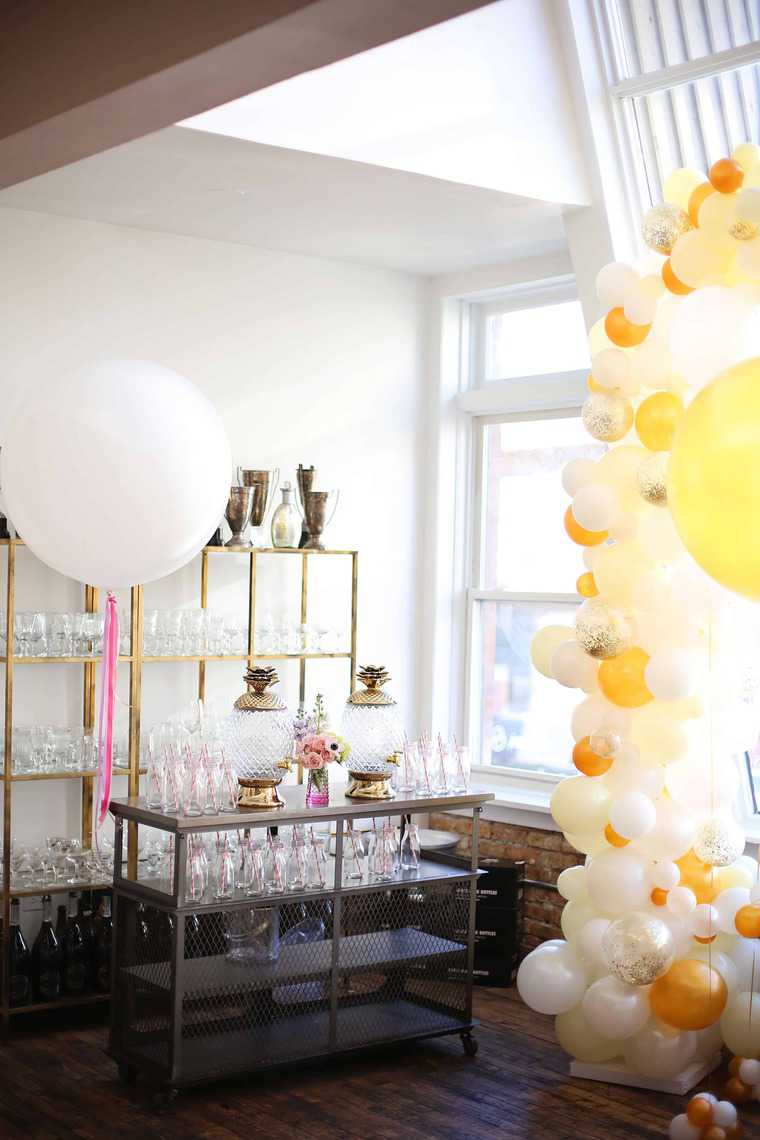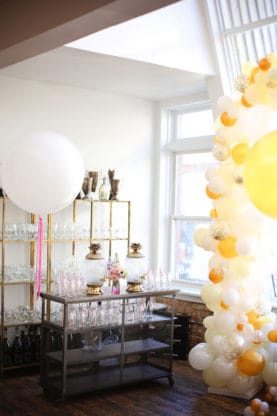 Baby Shower Decorations and Theme
My BabyCakes themed shower took place at DL Loft in Chicago, which is the most incredible space owned by my friend event extraordinaire Debi Lily of A Perfect Event. Debi is one of the most creative event planners that I know. She provided the gorgeous floral and balloon installation throughout the space. All the baby shower decorations were simply divine!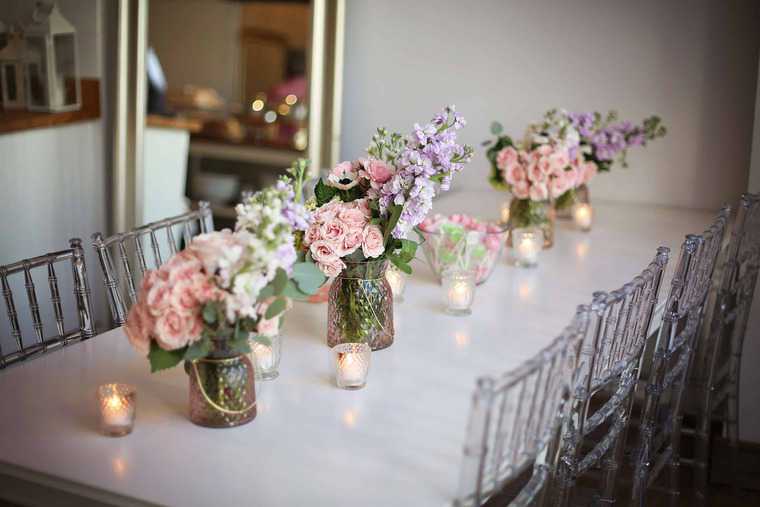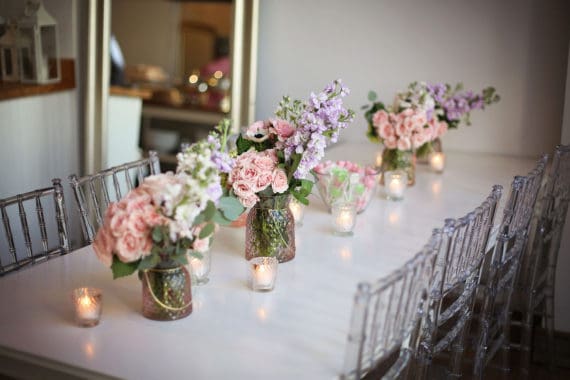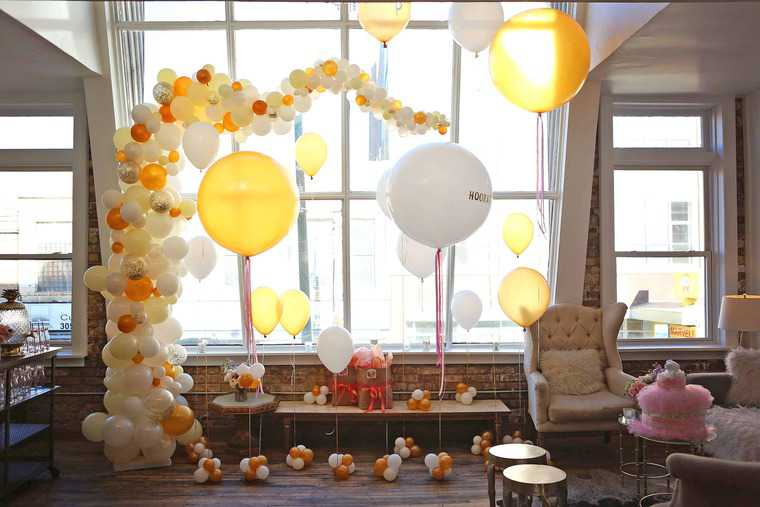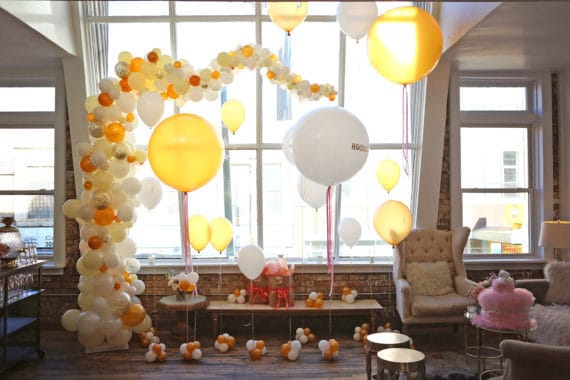 Baby Shower Invitations
The various shades of pinks, corals, mint and gold were the color palette and could be found everywhere. It all began with the exquisite invitations in a painterly theme from Minted that set the tone for the entire day. They were the most amazing baby shower invitations I've ever seen!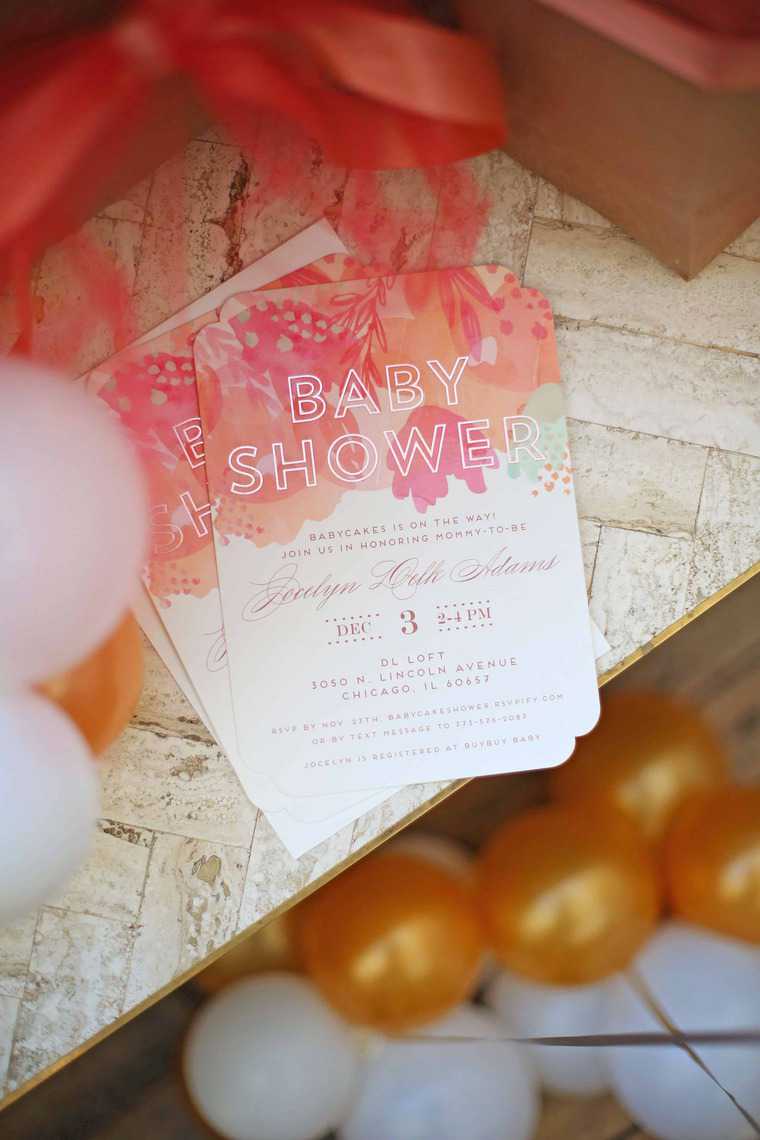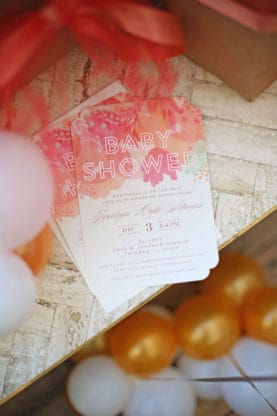 Baby Shower Dress
I arrived in a very comfortable yet gorgeous off the shoulder gown by Sew Trendy that felt dressy and relaxed at the same time. A ton of people on Instagram kept asking about the dress so I definitely needed to let you in on it. Thank you Sew Trendy for making me look so lovely on my special day!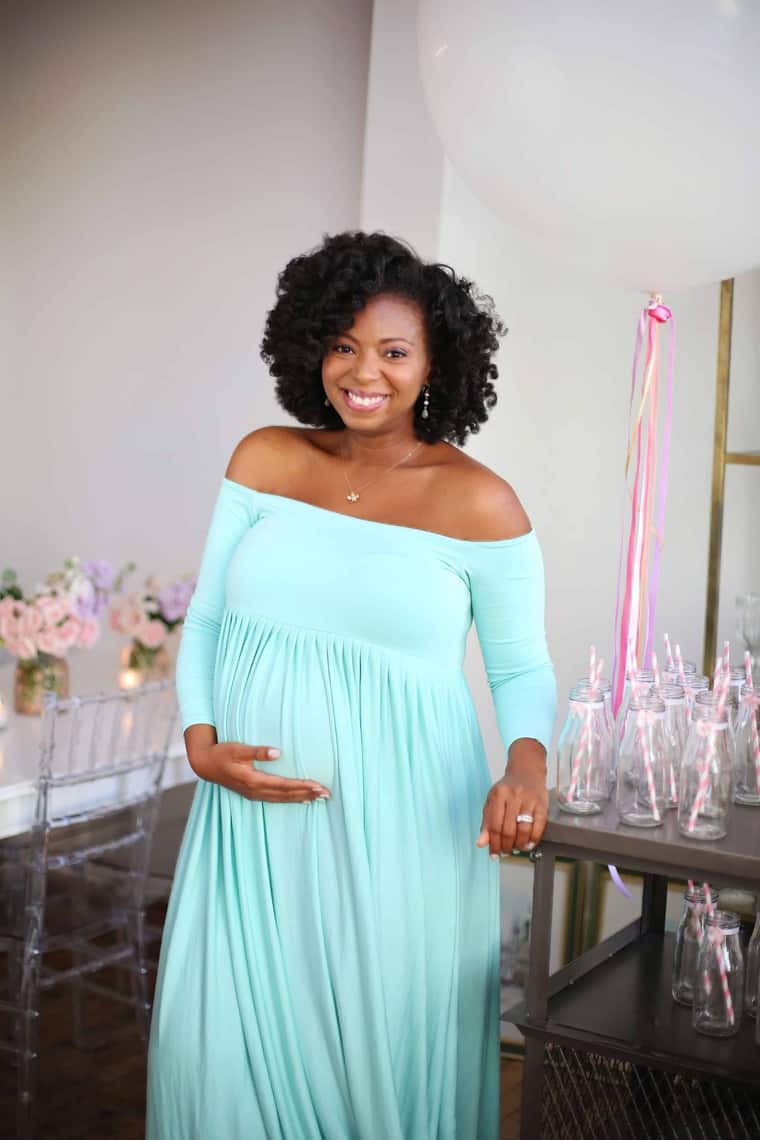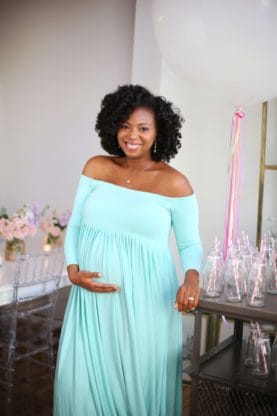 Baby Shower Cakes
To really hit home with the BabyCakes shower theme, there was the most lavish dessert table featuring my absolute favorite dessert vendors in Chicago. This table was GOALS all day long! All the baby shower cakes were super cute and flavorful. I was so floored as soon as I walked in and saw the set up. Madame Gateau Cakes created the most stunning two tier water colored cake in the colors of the shower that was the centerpiece of the table. I got weak in the knees when I saw it.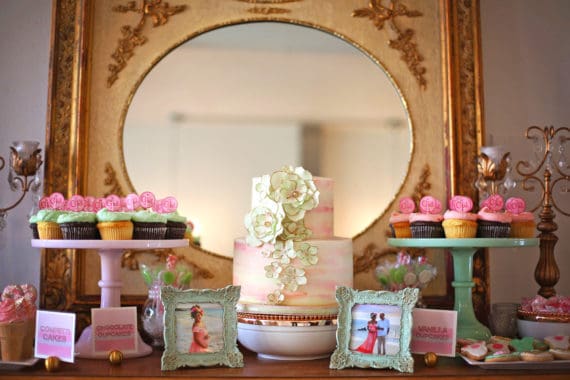 Then there were the equally delightful funfetti cone cakes with strawberry buttercream from my friend Emily of Bon Vivant Cakes. These were the cutest things ever, and I couldn't help but take multiple photos with them.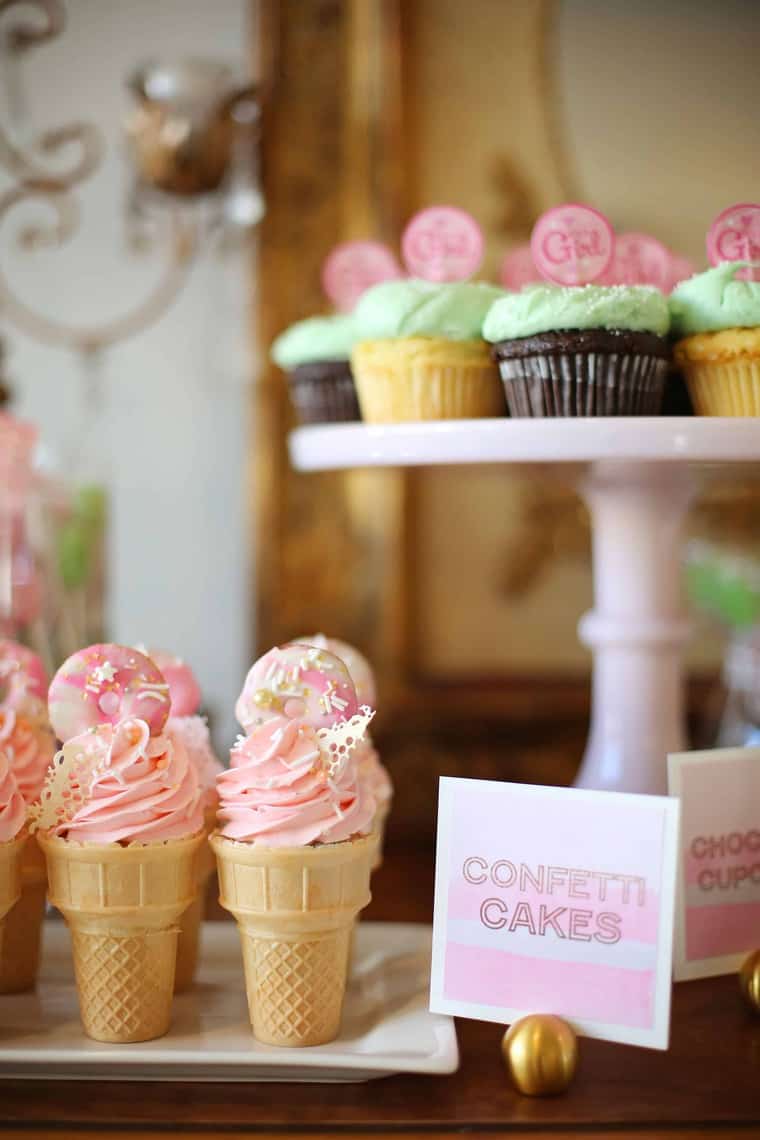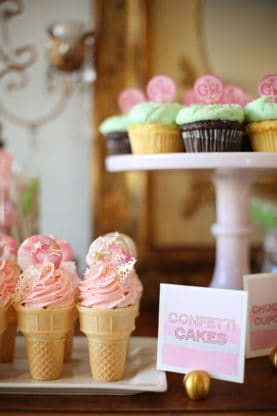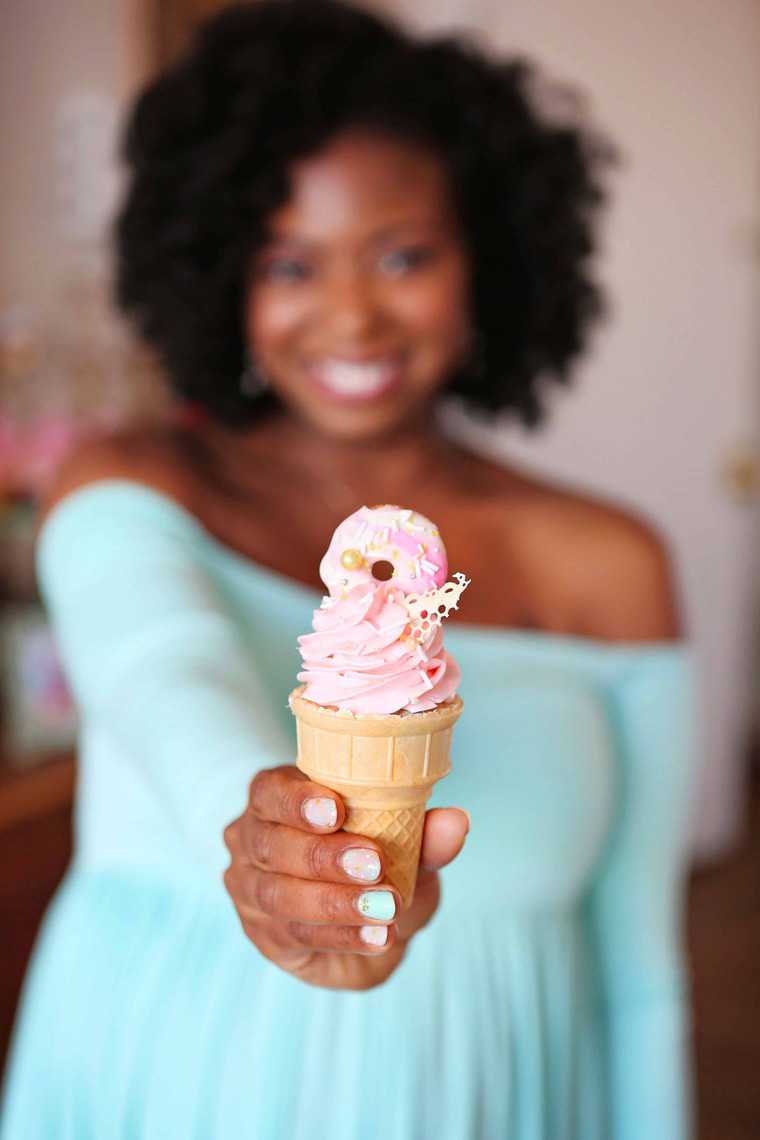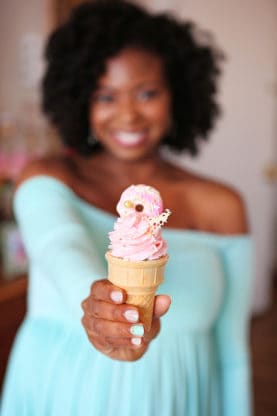 And what's a dessert table without iced cookies? I'm pretty sure that the elegant and absolutely spellbinding baby girl and onesie iced cookies created by YumSquared were the most beautiful cookies I've ever seen!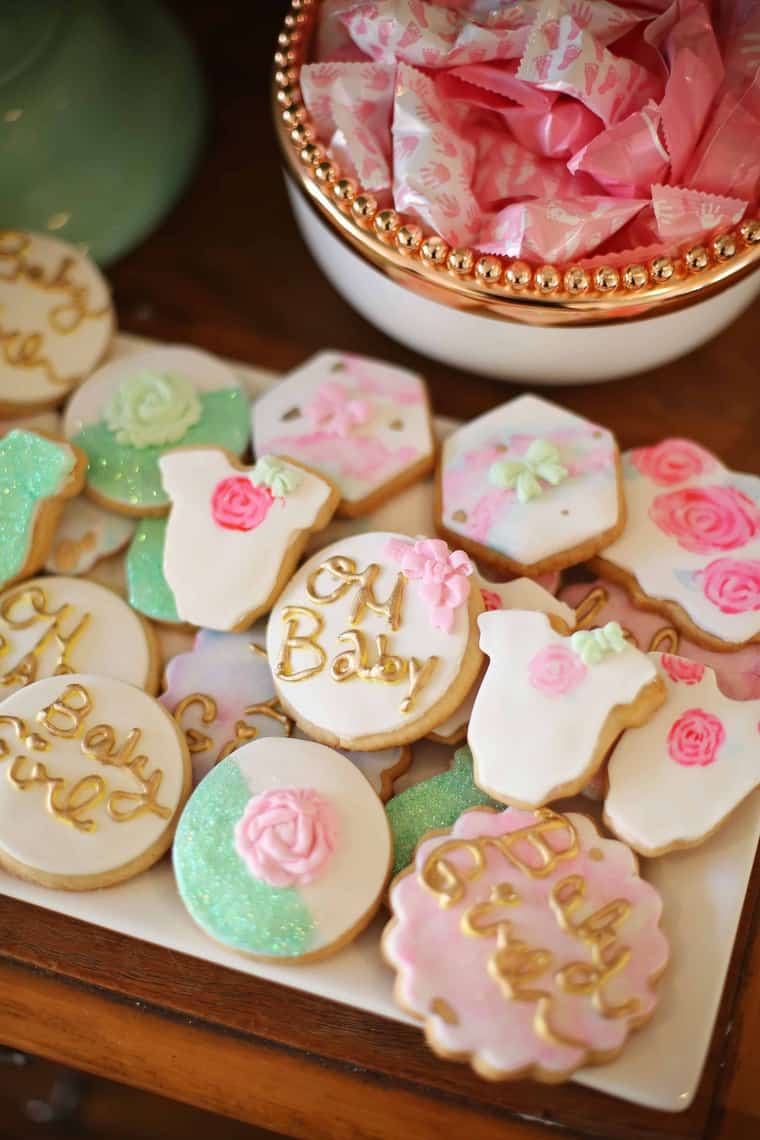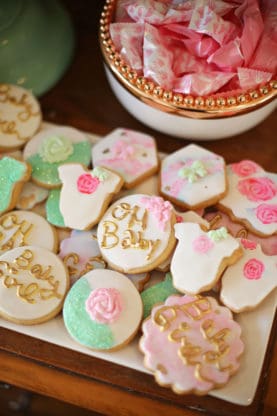 And last but not least, one of my absolute favorite bakeries in all of Chicago, Sweet Mandy B's, rounded out the table with chocolate and vanilla cupcakes in the shower colors. I think I may have eaten two or three but don't judge because they are that addictive!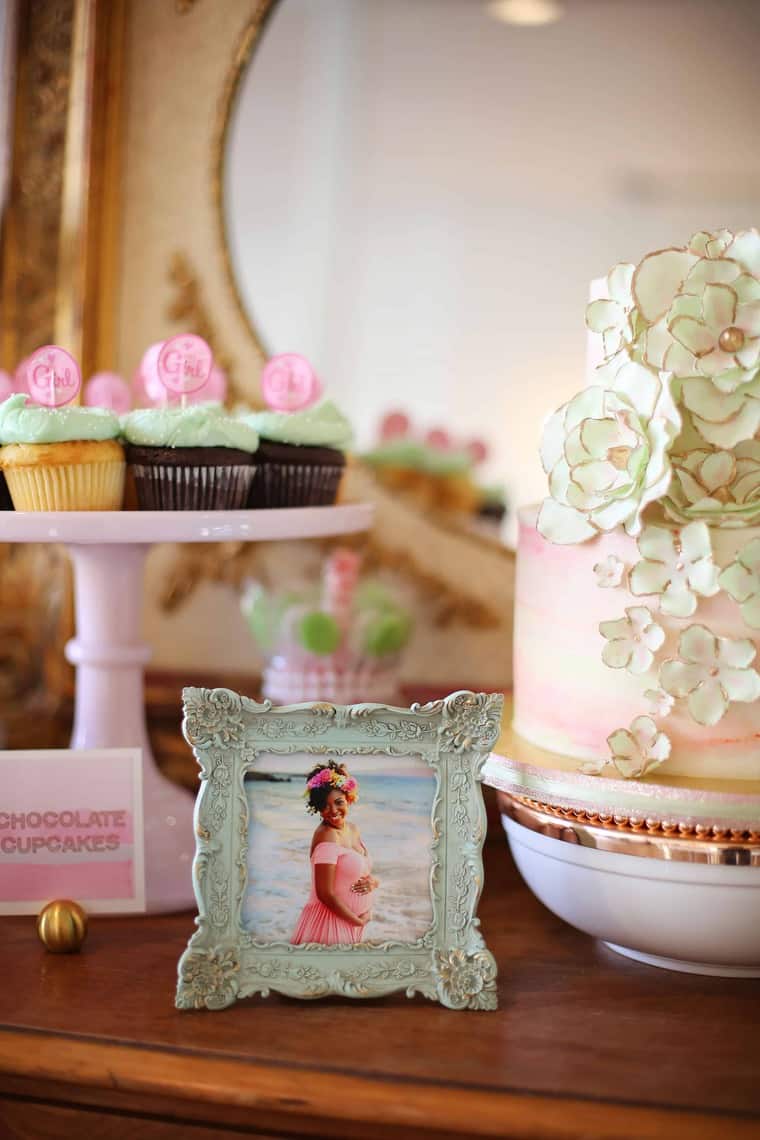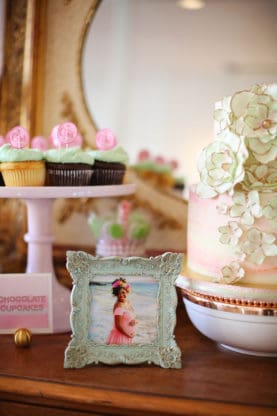 Baby Shower Food
You would think my entire shower was all about the desserts but the savory items were just as incredible. The catering was by Loquacious Catering, and it was some of the best baby shower food I've ever had. We had everything from jumbo shrimp and grits in mini martini glasses and chicken jambalaya cups to pear pomegranate salad and assorted gourmet sandwiches.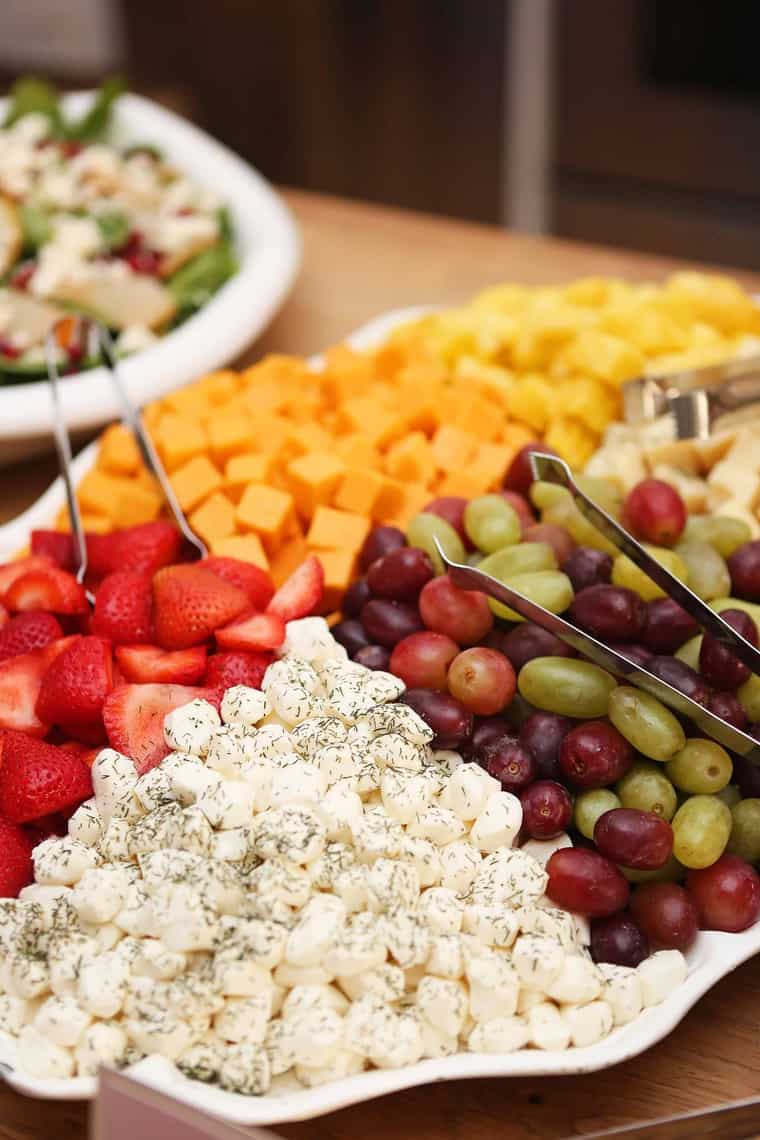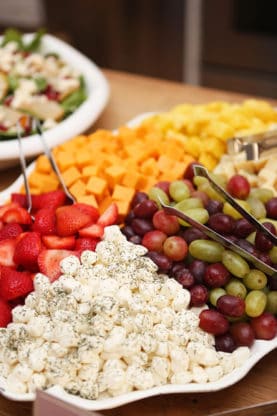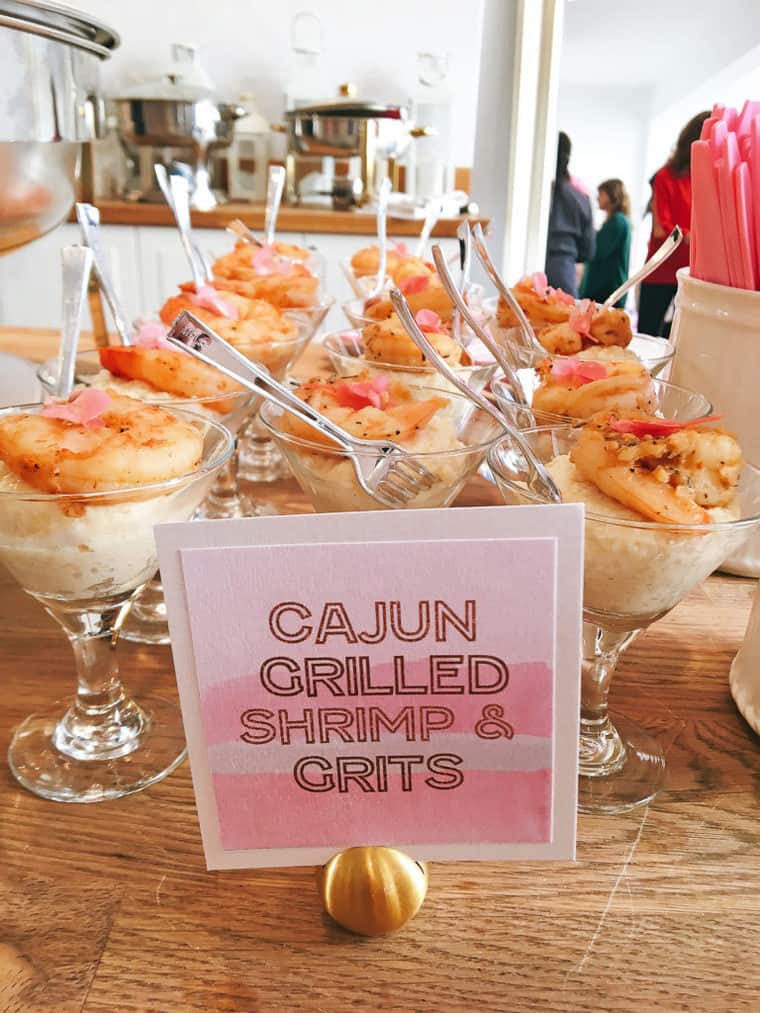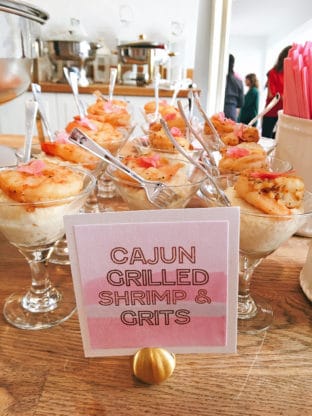 Baby Shower Punch
My aunt made two different punches that were sipped from the cutest baby bottles. I cannot even tell you how adorable this idea was! It really added the most incredible touch to the shower.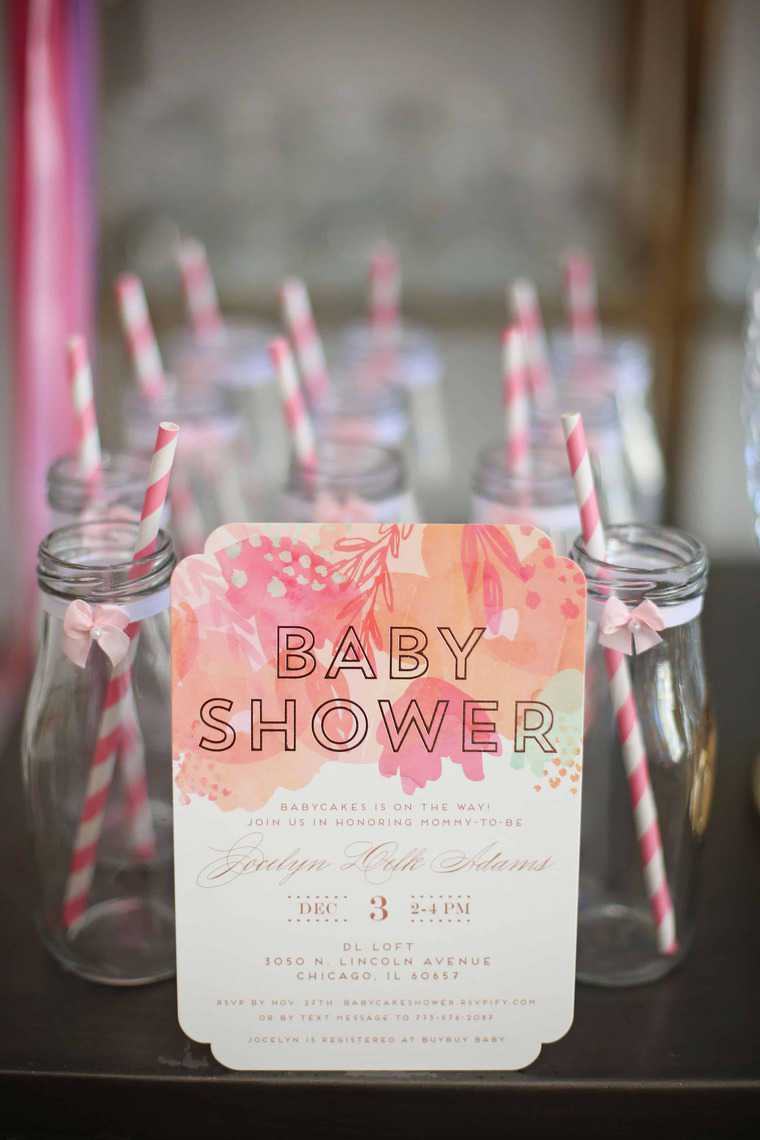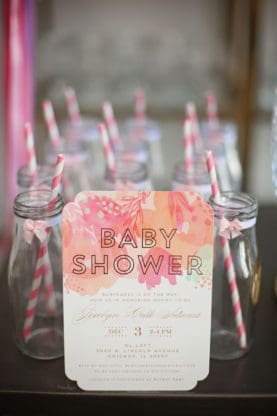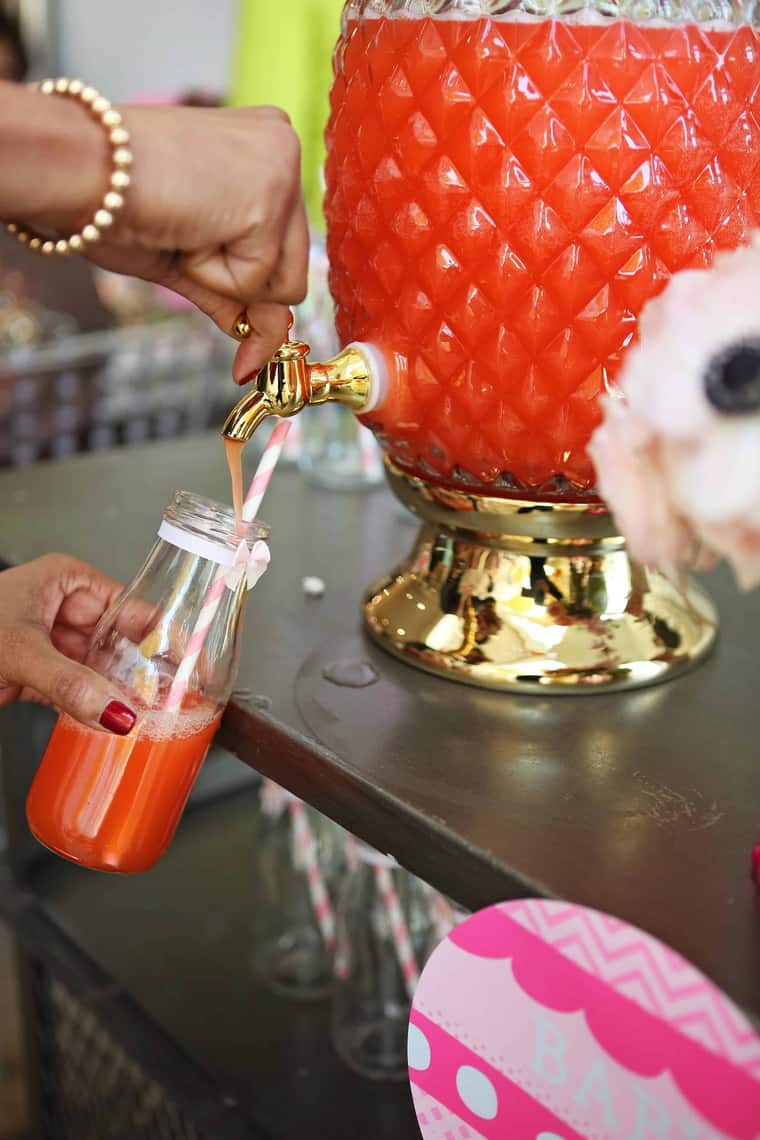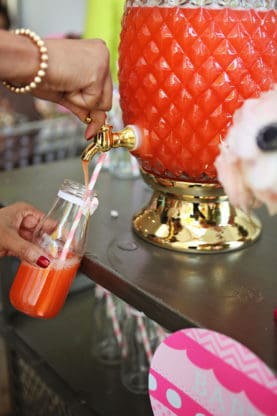 She also made a frame that said BabyCakes that was used for photos throughout the space.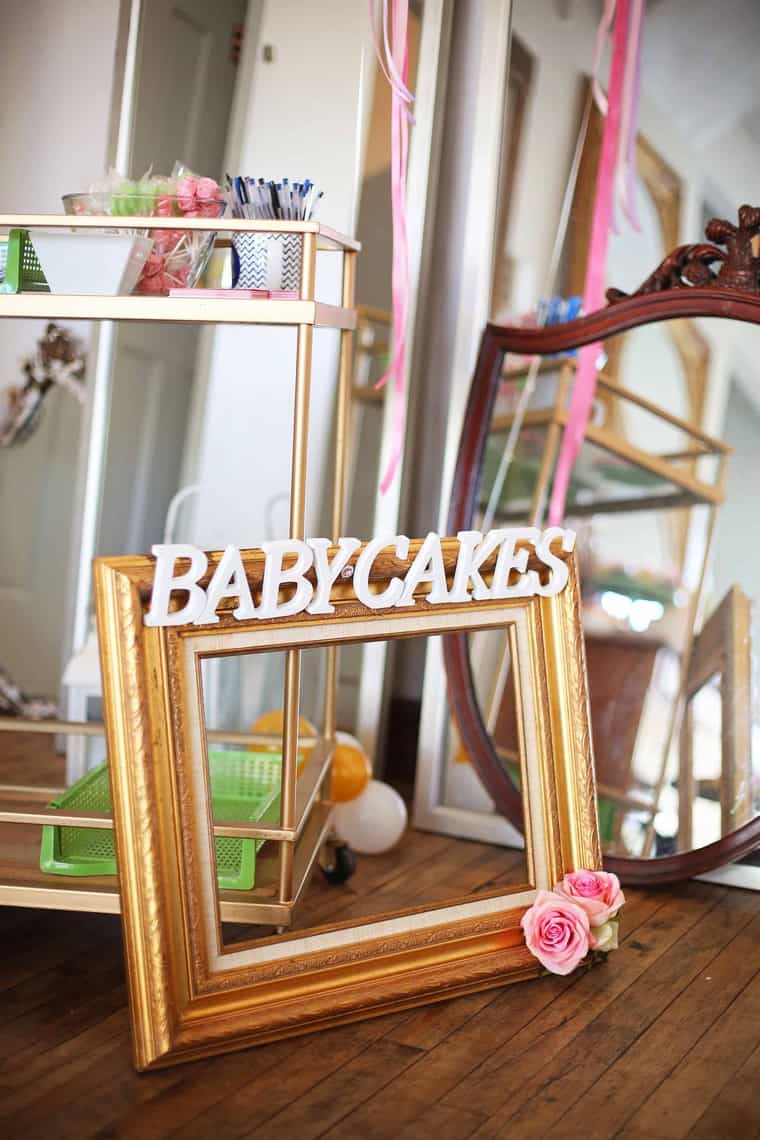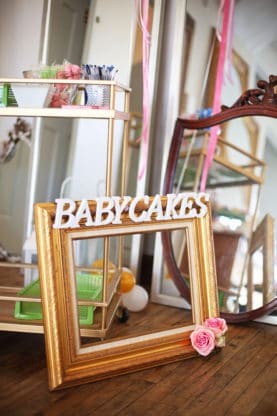 Baby Shower Games
I could seriously talk about the beauty of my shower all day but it was the fun that made it so special. My favorite part was when we all broke into teams and played baby shower games. My absolute favorite was baby shower Jeopardy. It was such a blast! Everyone cut loose, and we just had a ball.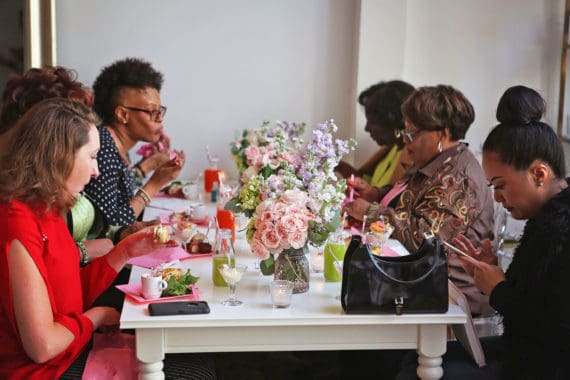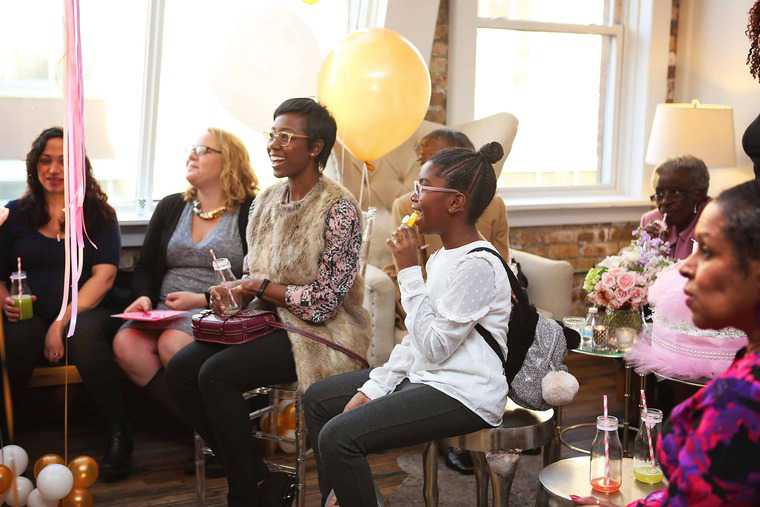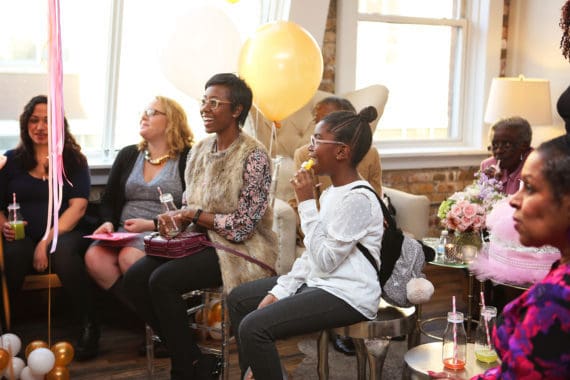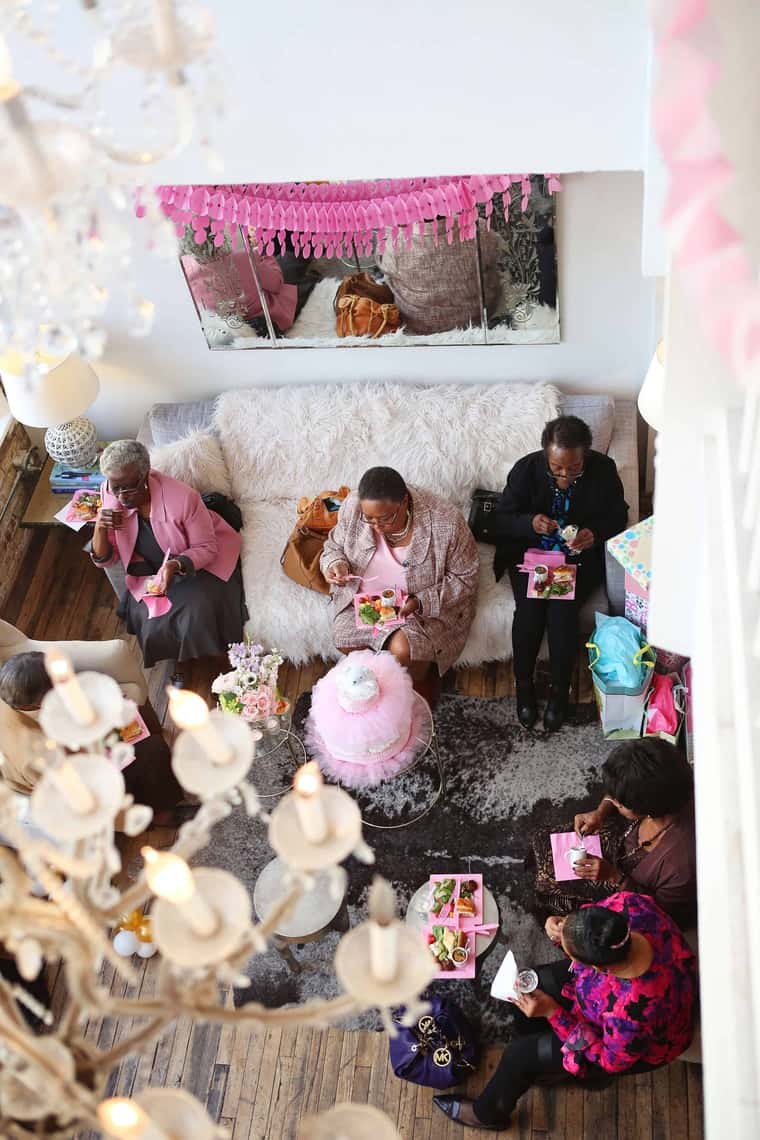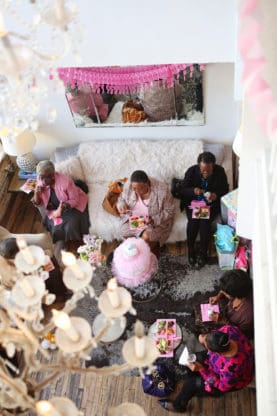 I think about how blessed I am that I have so many incredibly strong, brilliant, beautiful women in my life that will be such a village and example for my baby girl BabyCakes.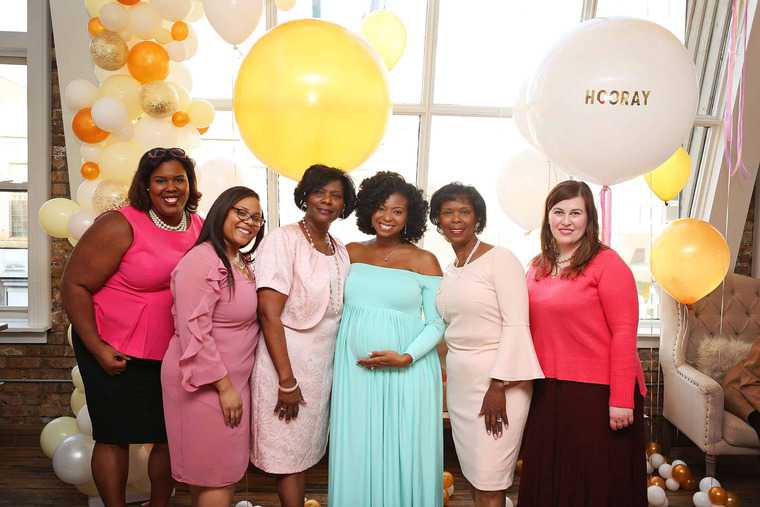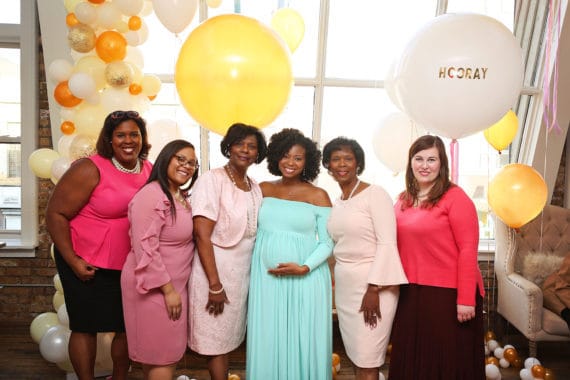 She isn't even here yet, and she is surrounded with so much love that it makes me burst inside. I'm so grateful for the family and friends that came together to create this shower for us.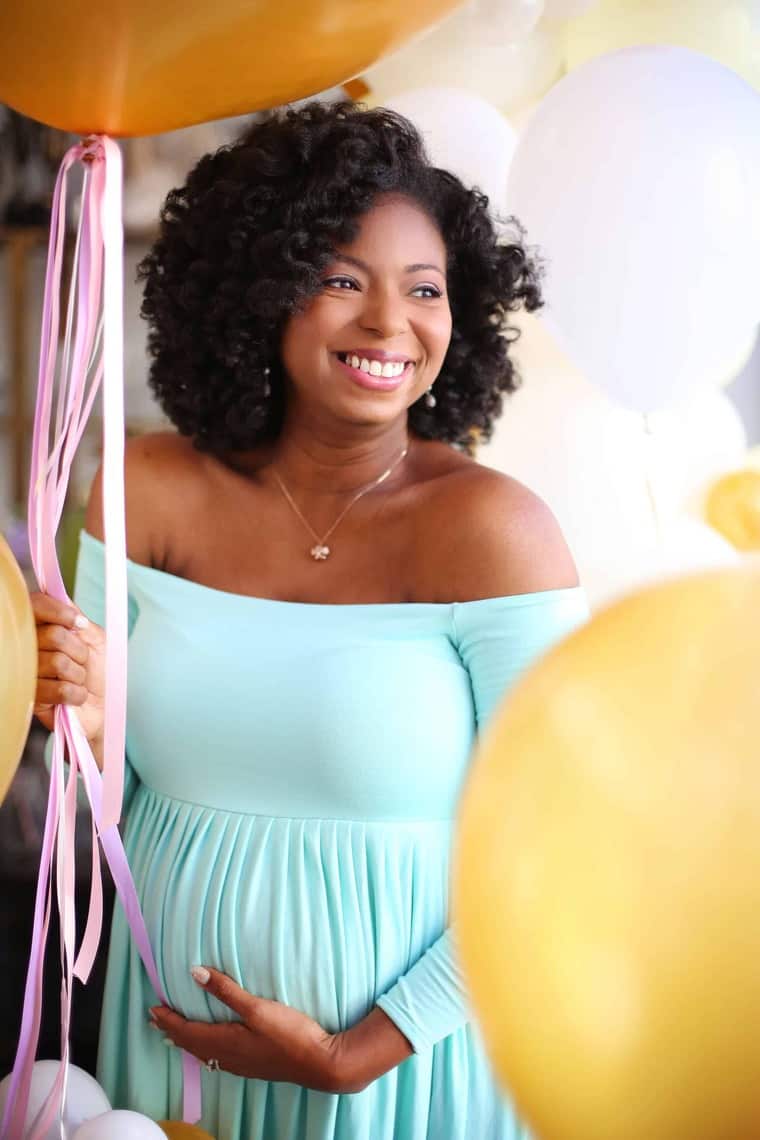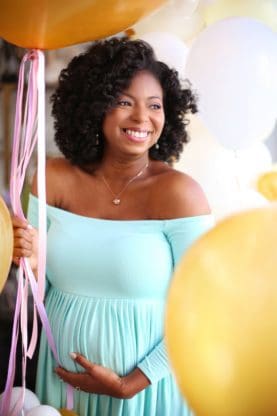 Photography by Ali Stone Photography
Location: DL Loft
Design: Debi Lily A Perfect Event
Balloons: Balloons by Tommy
Catering: Loquacious Catering
Cake: Madame Gateau
Iced Cookies: YumSquared
Cone Cupcakes: Bon Vivant Cakes
Cupcakes: Sweet Mandy B's
Invitations: Minted
Dress: Sew Trendy
Makeup: Courtney Waldon Makeup
Nails: Notoriosnails of Jewels a Nail Box