In my last Paris post, I shared all of the savory foods you must try. Now it's time to get down with the best sweets in Paris! Who doesn't come to Paris and indulge in pastries galore? To do Paris the right way, I decided to put my diet to the side and rightfully so. I couldn't come back to the States without trying every single croissant I could get my hands on right? Well have no fear, I took the risk and made the sacrifice just for you. Here are the ultimate pastries and sweets in Paris that you simply must try the next time you visit!
Most Inventive Croissants Du Pain et des Idees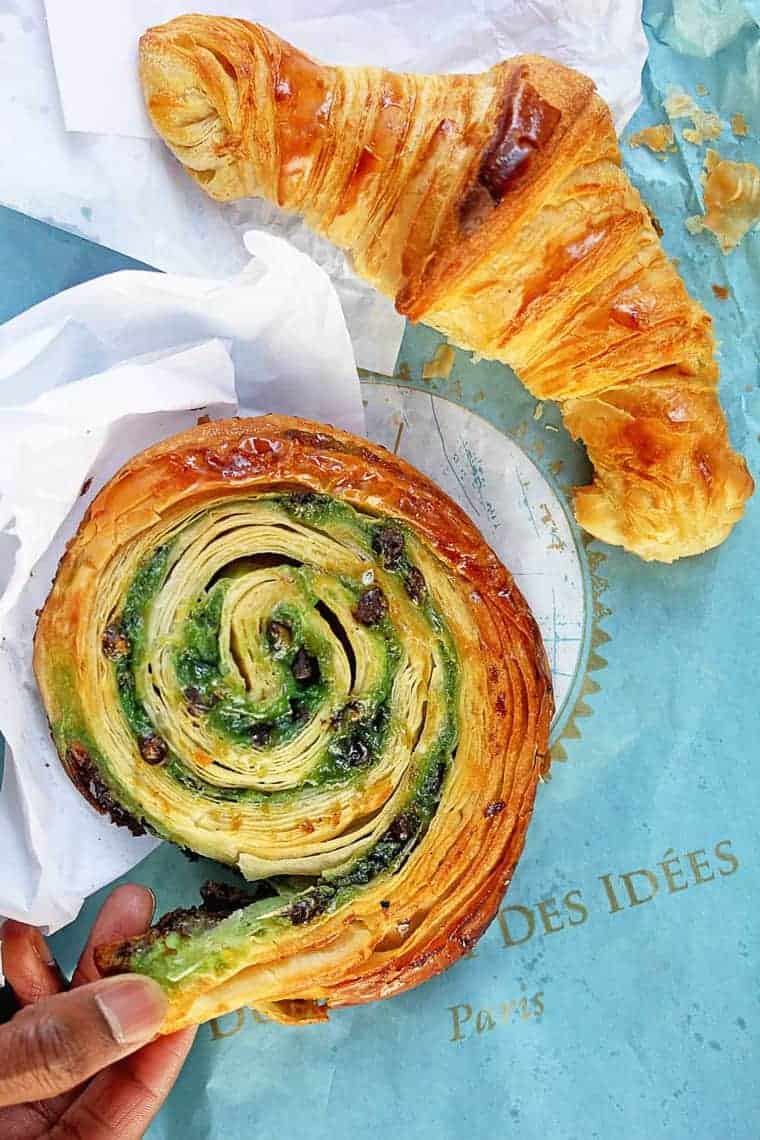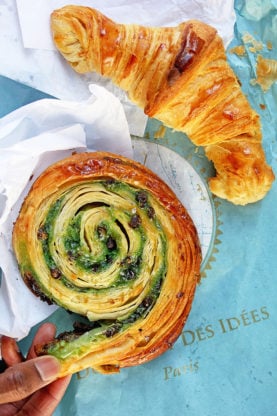 This place has won the best croissant award several years in a row. Isn't that reason enough to venture there and try one? The classic croissant is buttery, flaky and downright perfect. If my thighs cooperated, I would have had one every single day I was there. My husband had the Chocolate Escargot Croissant, which is very popular there. He murdered that y'all! Go for one of those alone!
Most Creative Desserts Michalak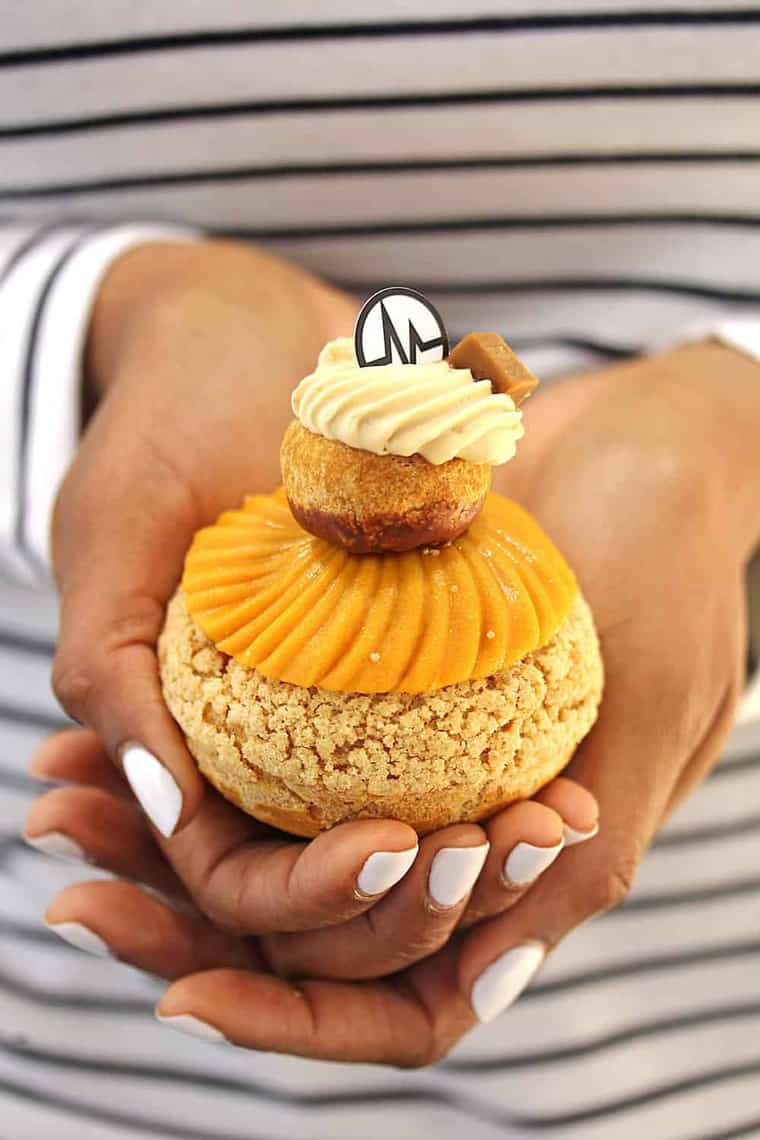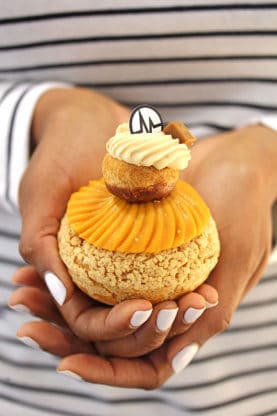 Christophe Michalak is the mastermind behind the ingenious pastries at Michalak. My friend Patty told me I simply had to stop by here and see some of the creativity Paris had to offer. I loved how modern these pastries looked. They were not your typical classic Paris treats. He is combining interesting flavors in new ways and doing a fantastic job. This shop has everything from desserts in jars to the incredible Salted Caramel Religieuse which comes enclosed in a clear globe below. Definitely give this place a try.
The Very Best Ice Cream Berthillon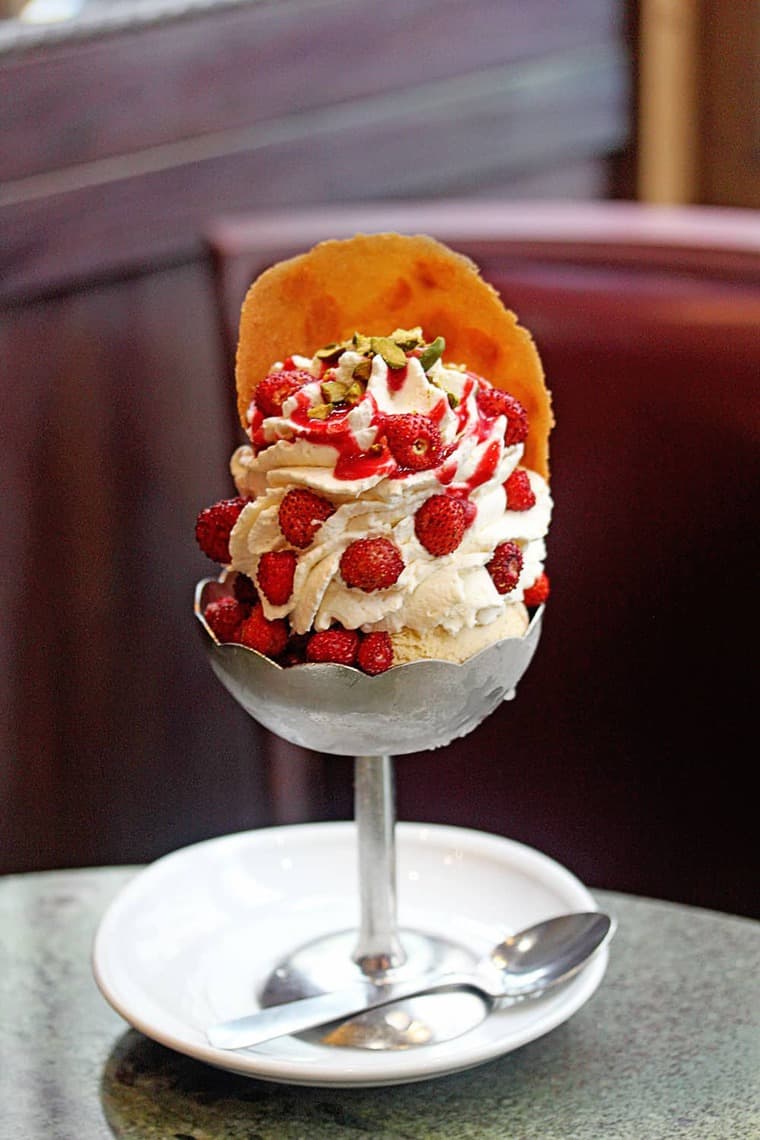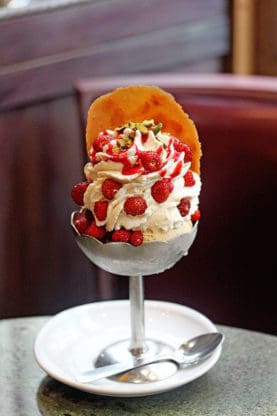 I totally get why Berthillon is on so many best lists across the world. It has even been referred to as the very best ice cream in the world. I can say with certainty that it definitely makes it on my list. Since it was raining, we sat inside of the parlor but if you are walking through the glorious streets on Paris on a sunny day, feel free to just stop in the shop for a perfect ice cream cone and go about your day. The advantage, however, of enjoying your ice cream in the parlor is the extended menu filled with sundaes like the La Fraise Des Bois Melba filled with vanilla ice cream, berry sorbet, fresh whipped cream and berries below. It blew my mind y'all! It was so incredible that we went back a second day to have it again.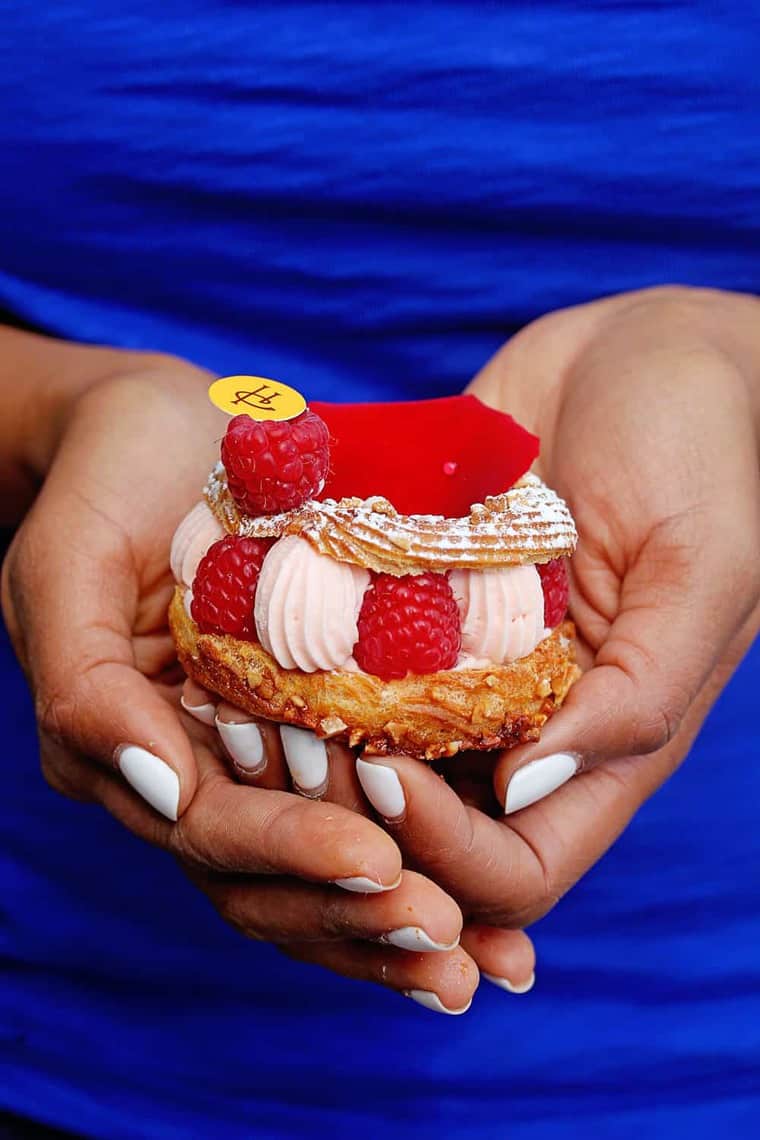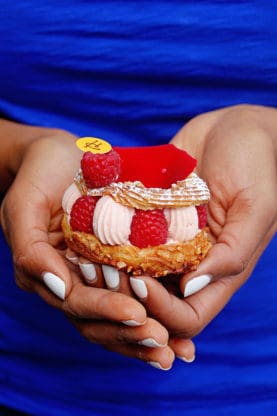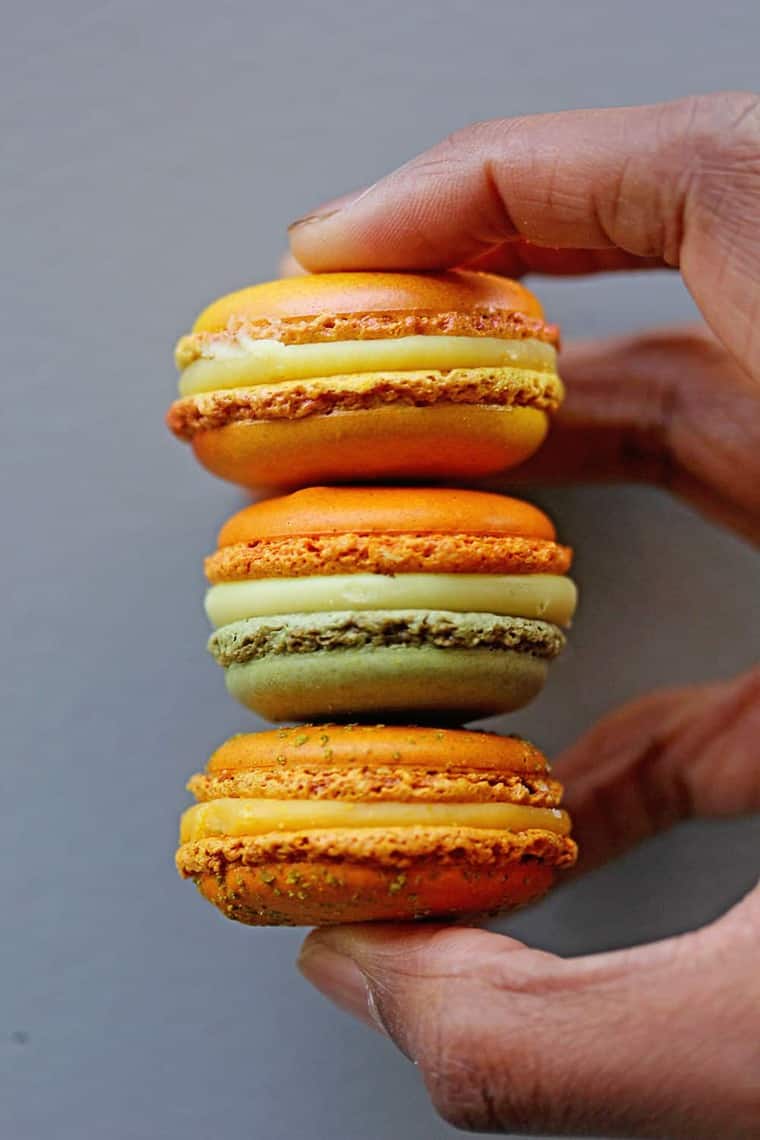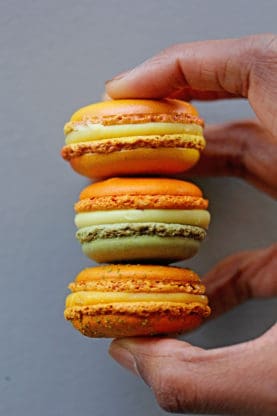 When making my list of must visit pastry shops in Paris, Pierre Herme always came up as one of, if not THEE, top destinations. They excel at macarons and are considered the very best. They also make other sensational pastries, which look like serious works of art. Frederick and I decided to sample quite a few items so we ordered some pastries and found a nearby bench in a park to sit in. We enjoyed every last bite and didn't count one single calorie.
Best E'clairs L'Éclair de Génie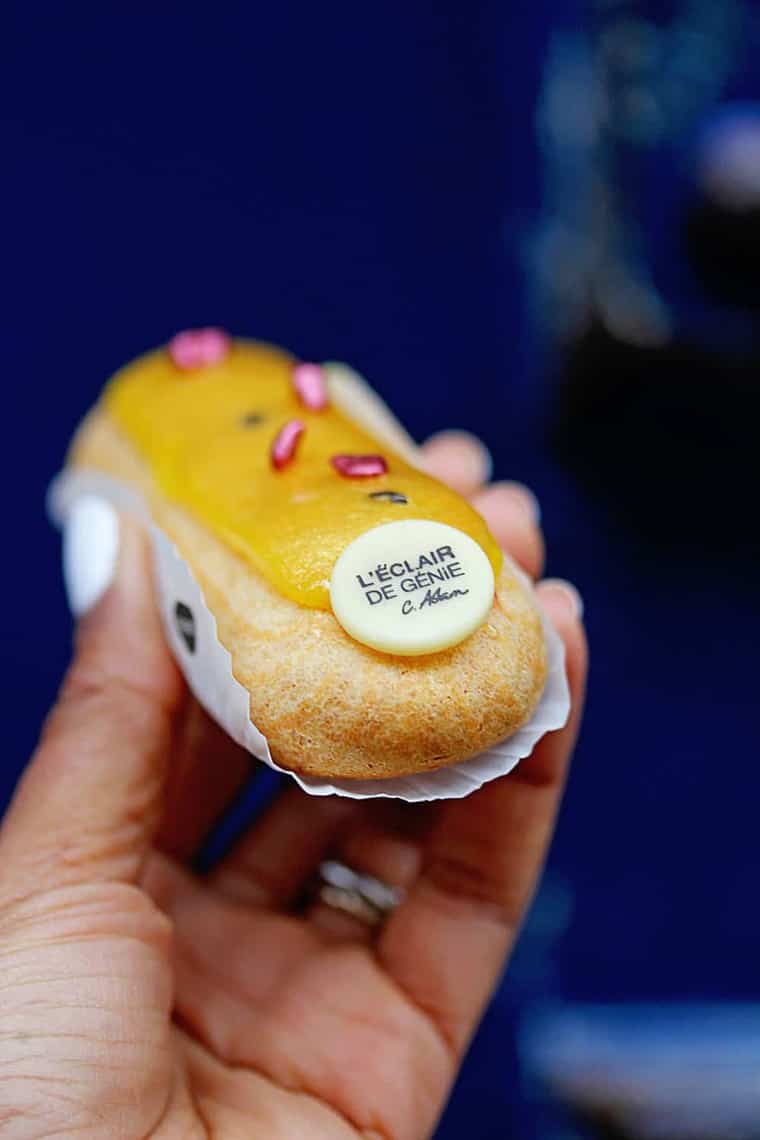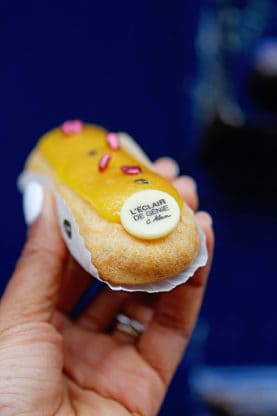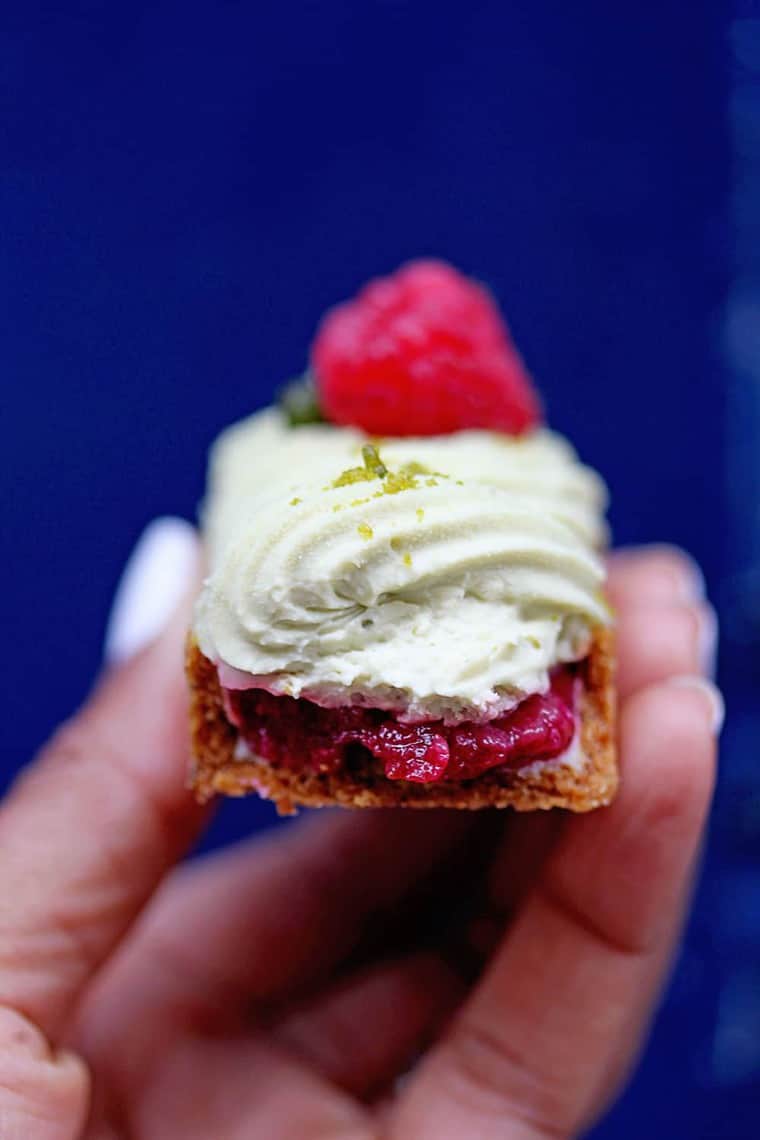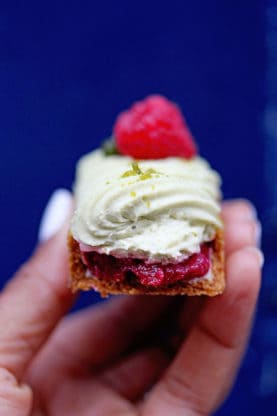 I couldn't come to Paris without sampling world famous e'clairs right? Well if you feel the same, look no further than this place. I was simply amazed by the incredible flavors they had but just know that if it gets too late, they will totally run out of most of them. We ended up sampling Passionfruit and Pistachio Raspberry. Both were totally different when it comes to texture. For a classic, the Passionfruit was incredible!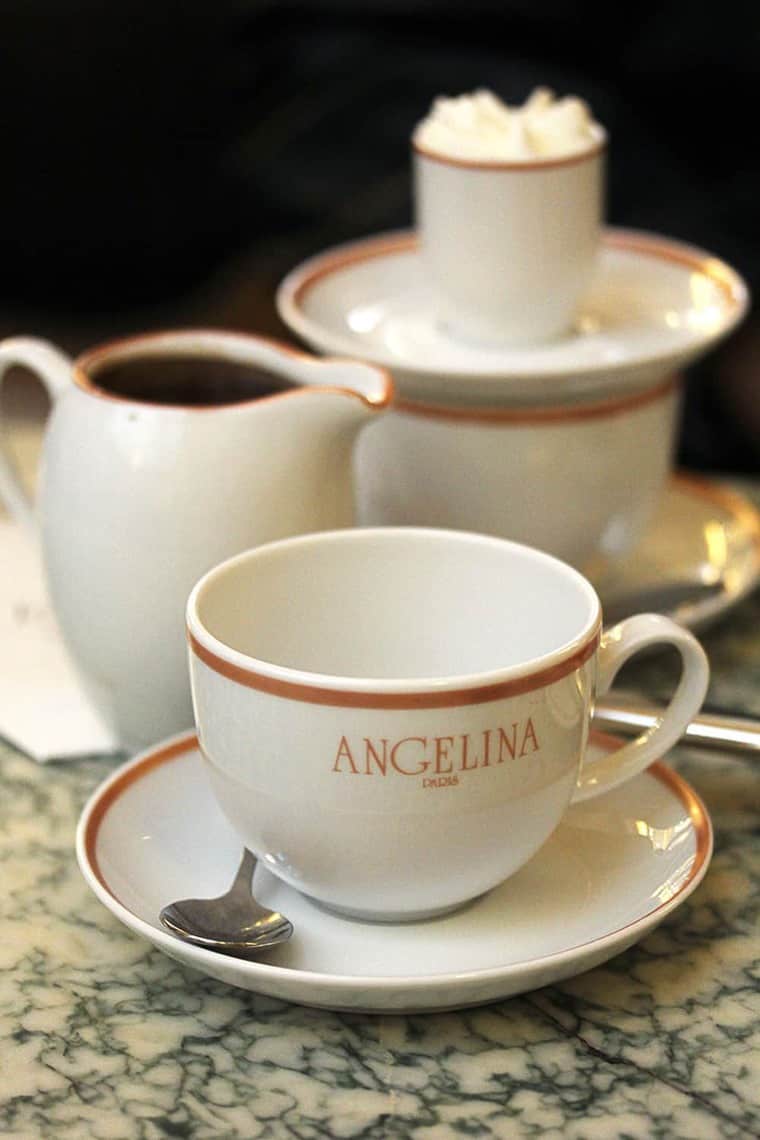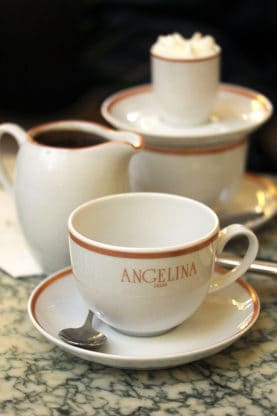 I thought I knew what hot chocolate was supposed to taste like but boy was I all the way wrong. Angelina changed my perception. I could literally sing praises about this hot chocolate all day. It is so thick and rich. It is basically the consistency of melted chocolate. This isn't the thin stuff you are used to partaking during winter. This is a delicacy meant to be experienced.
Where to Learn How to Make Croissants La Cuisine Paris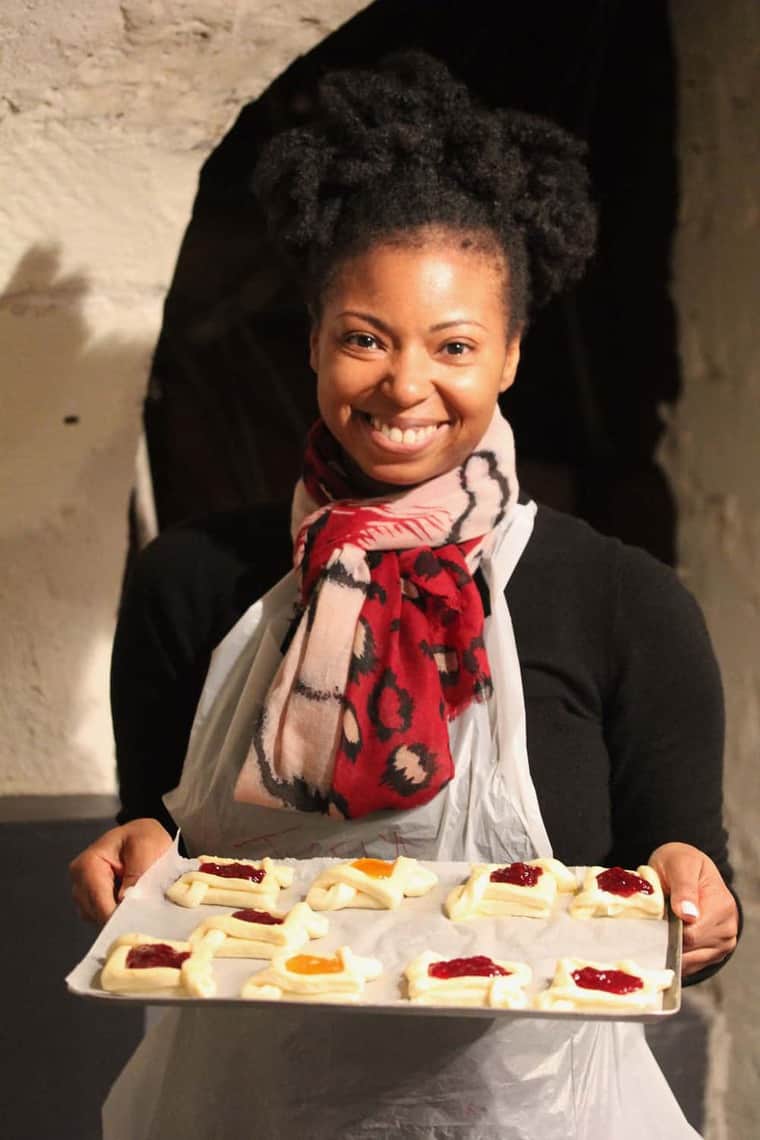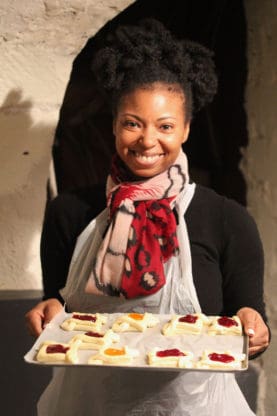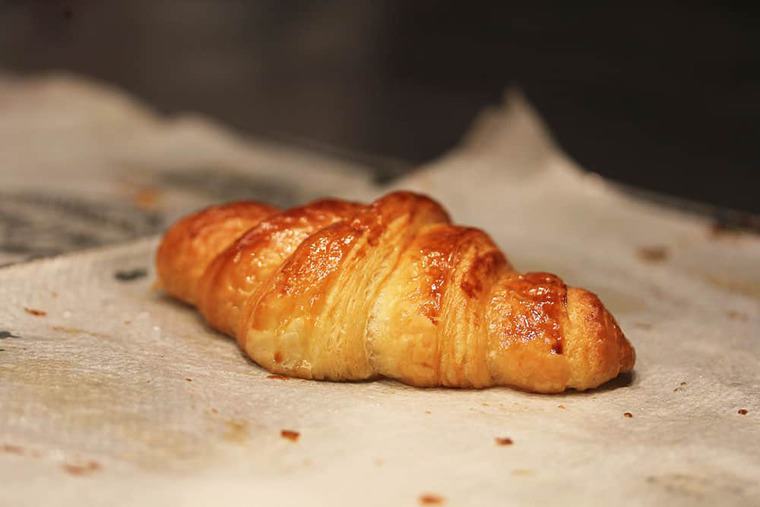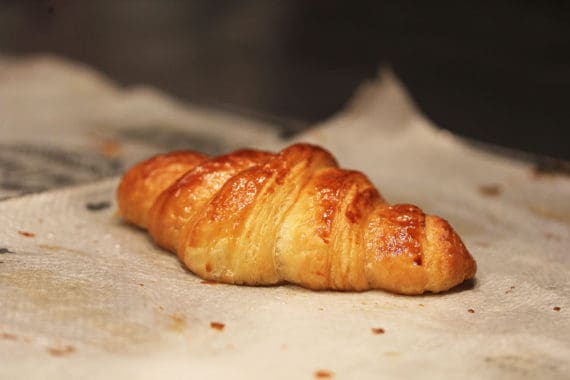 If you are aching to take home some of these sensational treats, you must learn how to make them. And learn we did! Frederick and I learned how to make croissants the Parisian way. It was such a fun and incredible experience. While croissants take a ton of time to master, I loved getting an inside look at how much goes into the process of making these delicacies. The best part was eating every single thing we made fresh out of the oven! There is nothing, I repeat nothing, like a warm fresh croissant. It is beyond heavenly.
The Most Sensational Crepes La Droguerie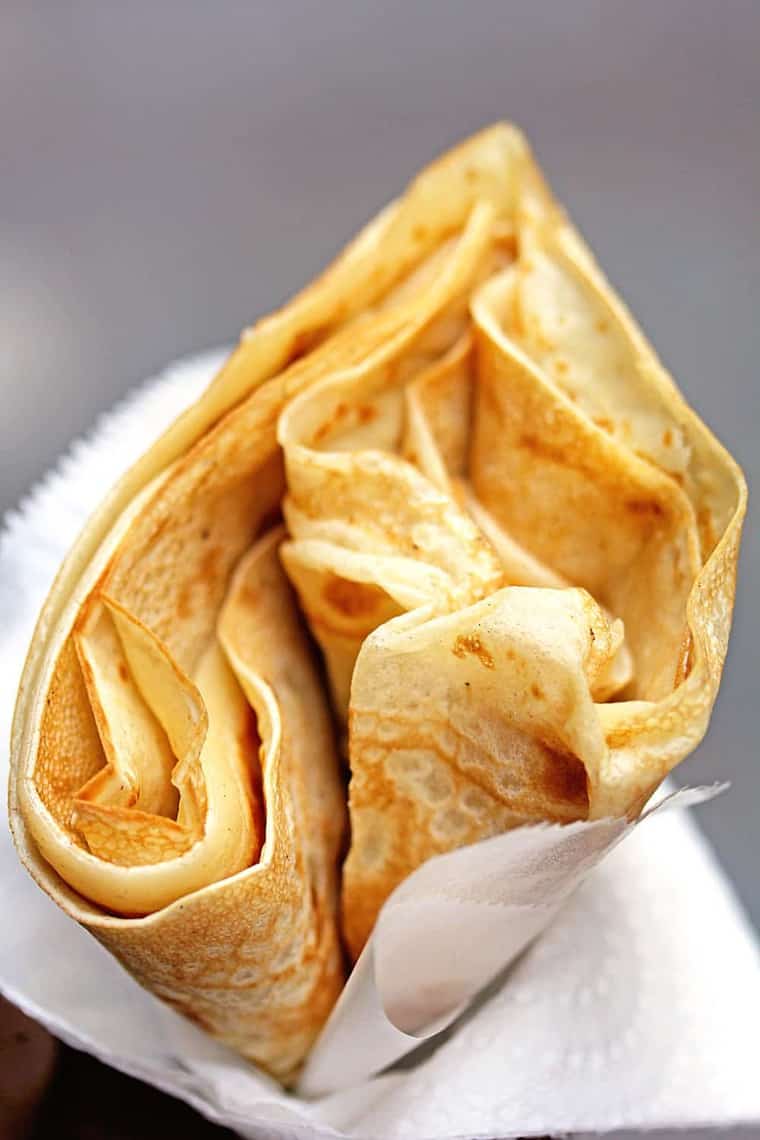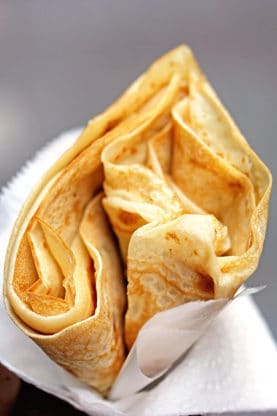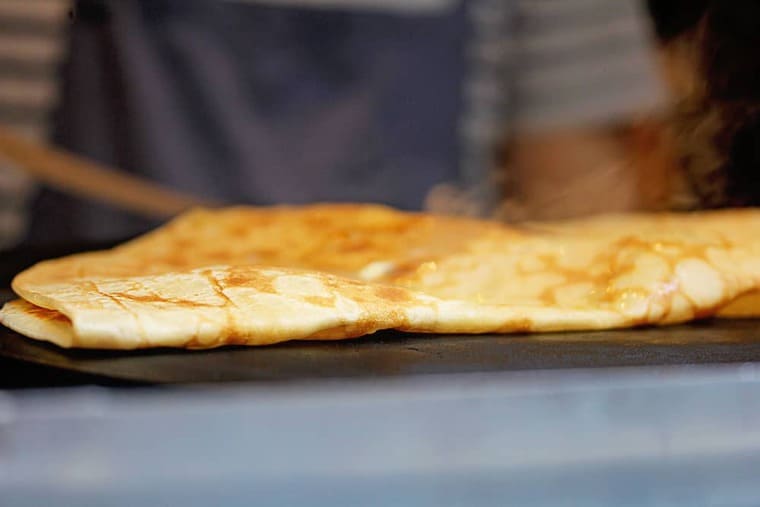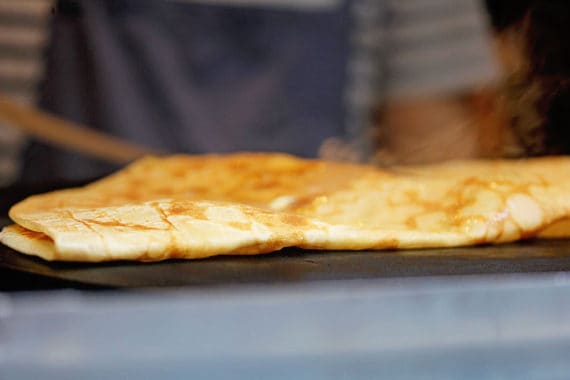 Everywhere you turn in Paris, you will find crepes however they aren't all made equal. Even though I will say that even the touristy areas that have crepe places are worlds better than the crepes you find in the states, you can do even better if you venture a bit away from the Eiffel Tour and other monuments. La Droguerie is definitely the place to go for perfect crepes made just like the French intended. I went with a classic sweet flavor so I could really taste the true flavor of the crepe. The butter and sugar or Beurre Sucre' was sensational and perfect to enjoy. My favorite part is watching them make the crepes right in front of you. They really are perfect.
I hope you enjoyed checking out all of the best Paris sweets! In my next recap for Paris, I will share all of the incredible things you should do in Paris and what to do in London in 24 hours.