What to do in Las Vegas – A comprehensive travel companion for those heading to Vegas sharing everything from top restaurants to shows.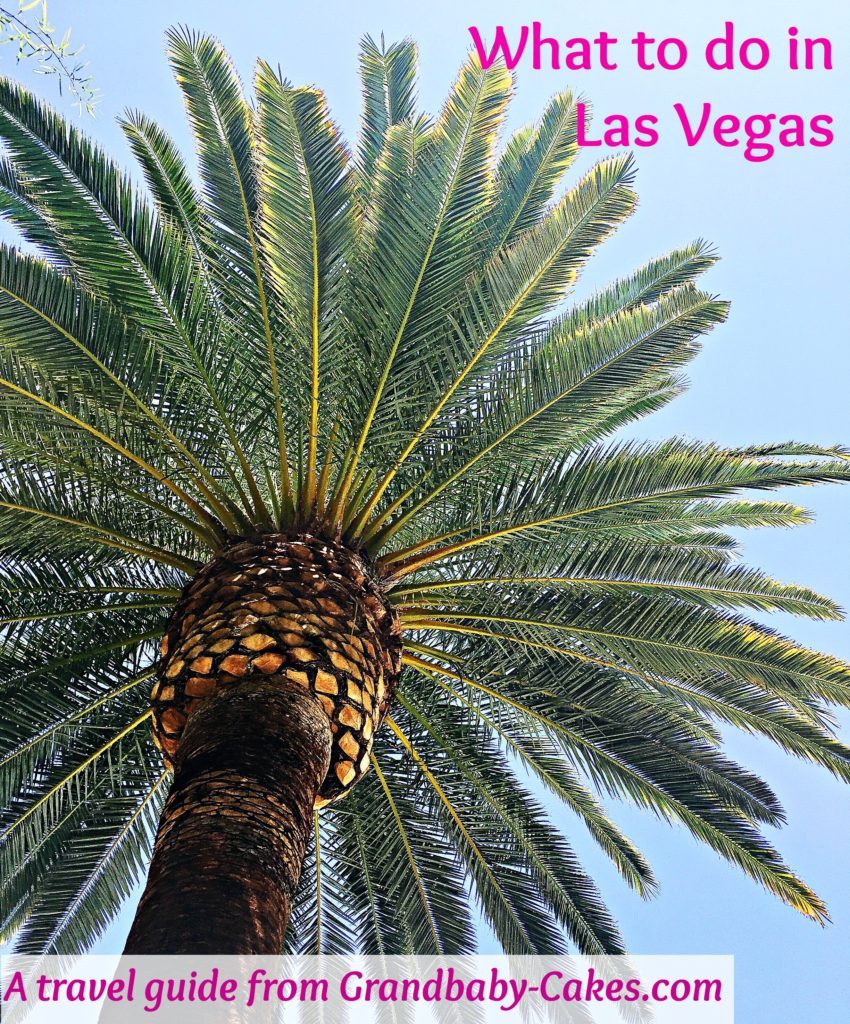 What happens in Vegas usually stays in Vegas but this time, I'm sharing all the deets! My recent trip to Las Vegas (this would now be my 4th time going) resulted in the most incredible food and entertainment coma known to man.
I know tons about Vegas, and now it's time to share the knowledge. Whether you stay on the strip or venture out beyond it (which I always think is great), here are some fun things to do that will surely keep you entertained.
Where to Eat On the Strip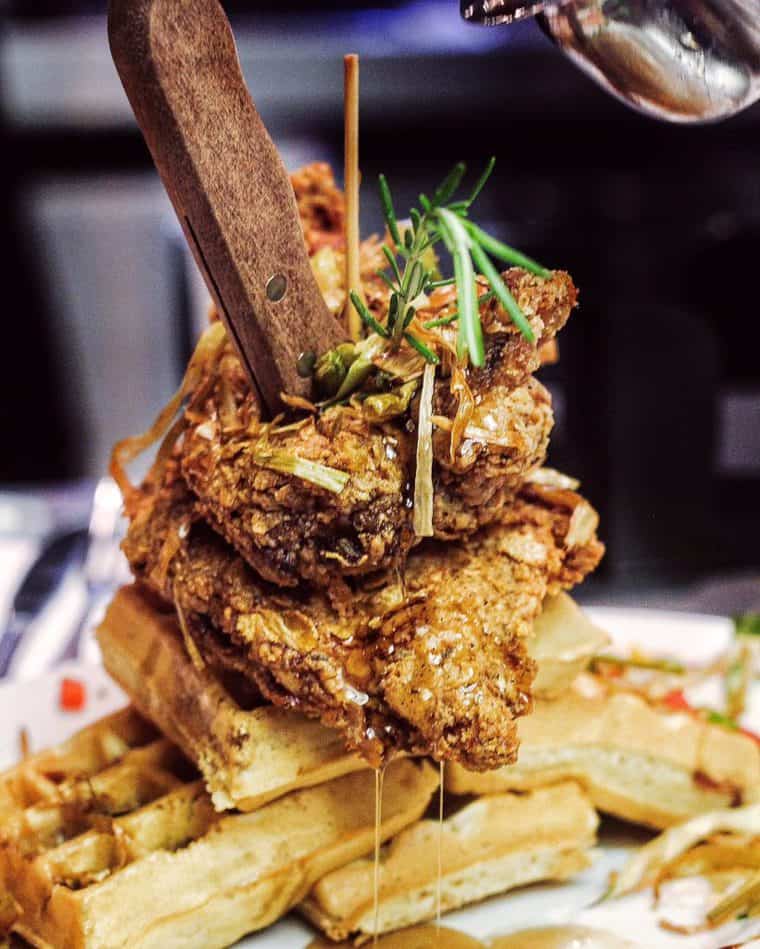 I love everything about Hash House a Go Go because it takes everything to the extreme. We ventured to the one at the LINQ but there are several others across Vegas to choose from. With a slogan like "Twisted Farm Food", you know you can expect some of the best food insanity ever. If I want Chicken and Waffles, I'm getting the most extreme version ever invented! We aren't talking any Chicken and Waffles my friends. We are talking Sage Fried Chicken and Bacon Waffles Crowned with Fried Leaks and a Maple Reduction. And that's a great thing indeed.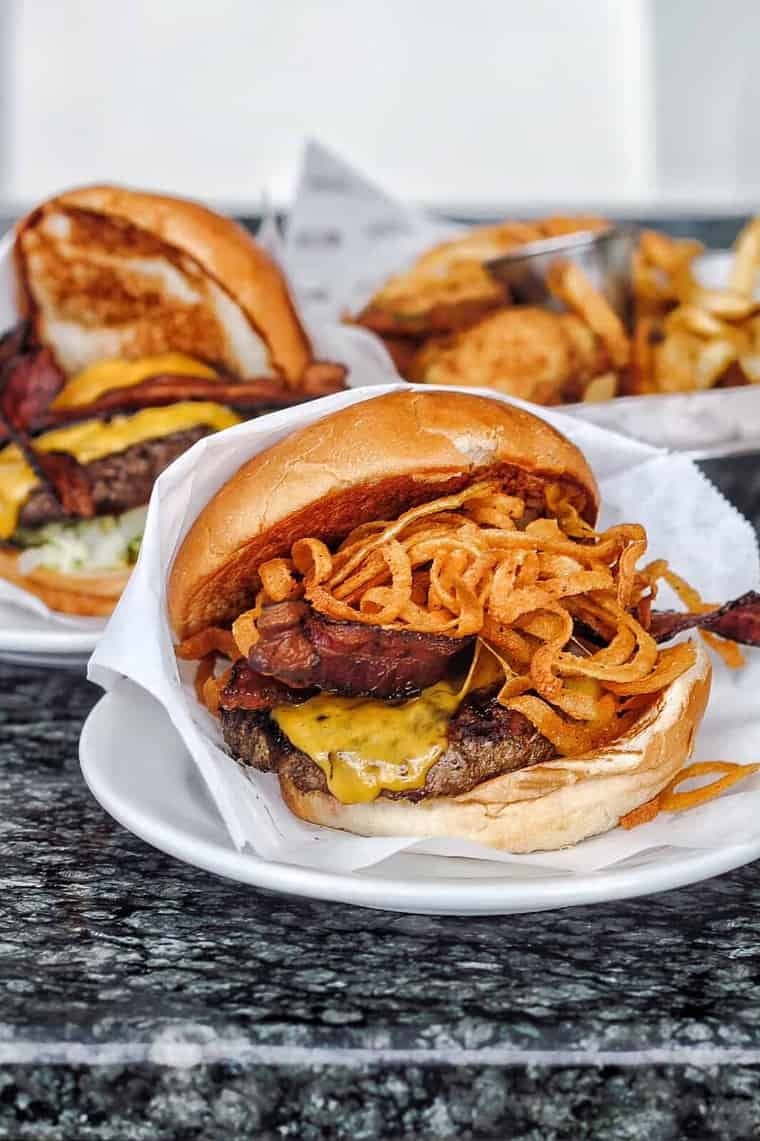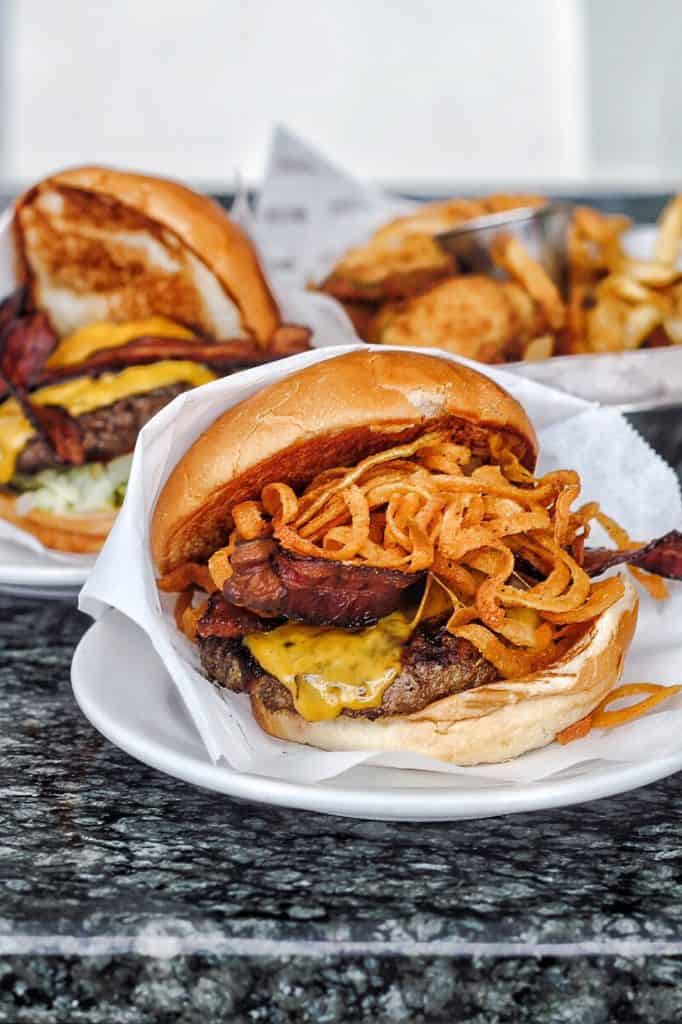 If you have ever been on the Las Vegas Strip, you will notice that there are as many burger bars as there are casinos. It is insane. I have tried a ton of great ones too. However if you venture a little further to the end of the strip, you will end up at the Fashion Show Mall where Stripburger resides. I love the fun outdoors area where you can people watch and also get a spritz of water in the super hot weather. The burgers have amazing flavor (I added onion strings to mine which was the best decision) and are seriously so so good, and the milkshakes are all the way on point. I highly recommend the Vanilla Vodka Dreamsicle.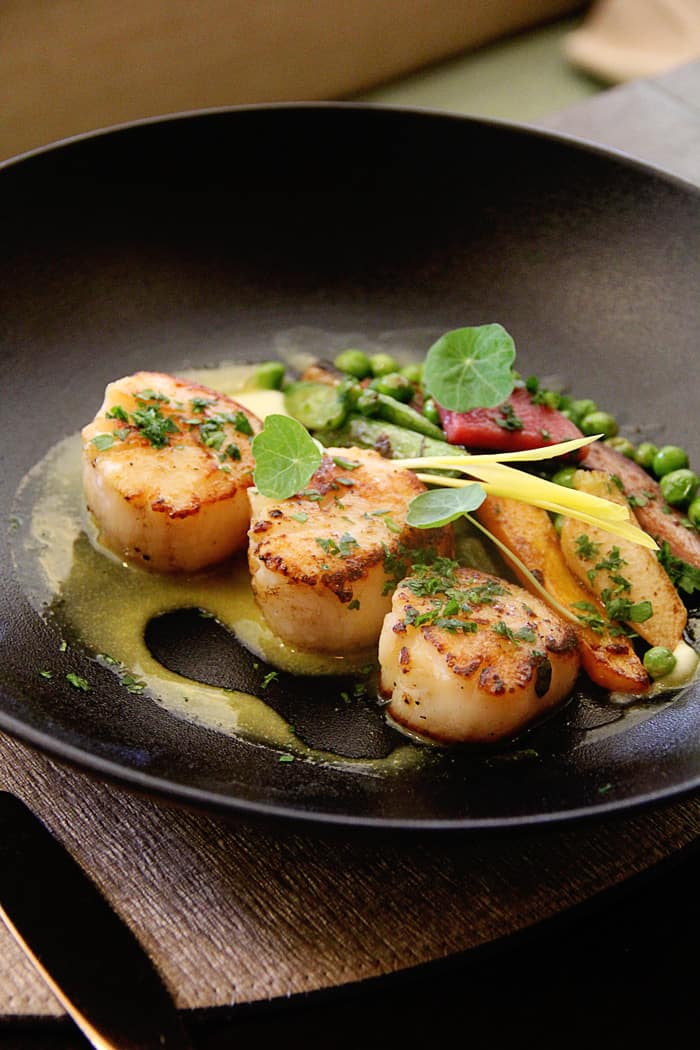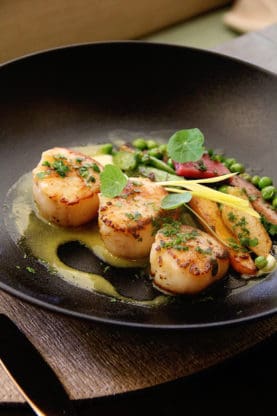 If you are looking for some healthy and delicious with unique menu options, Harvest is definitely the place. I loved the organic clean menu so much and enjoyed everything that I tried. I started with the Carrot Coconut Soup which was enhanced with so much flavor like ginger, lentils and cardamom. I was in love! It was so comforting and so delicious. Next I had the Diver Scallops. I was equally smitten. The entire meal was just irresistible. You gotta try this place.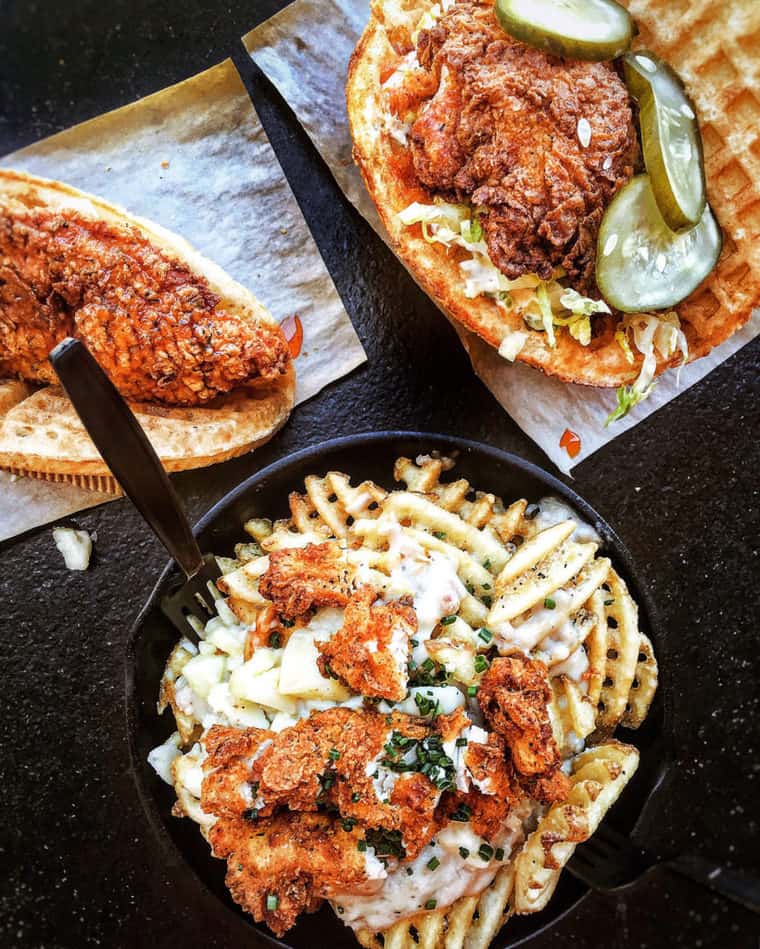 Chicken and waffles have made a come up y'all! Bruxie is making the most incredible versions of this southern classic with everything from savory waffles to waffle fries! I officially fell in love with this place that is making waves on the west coast.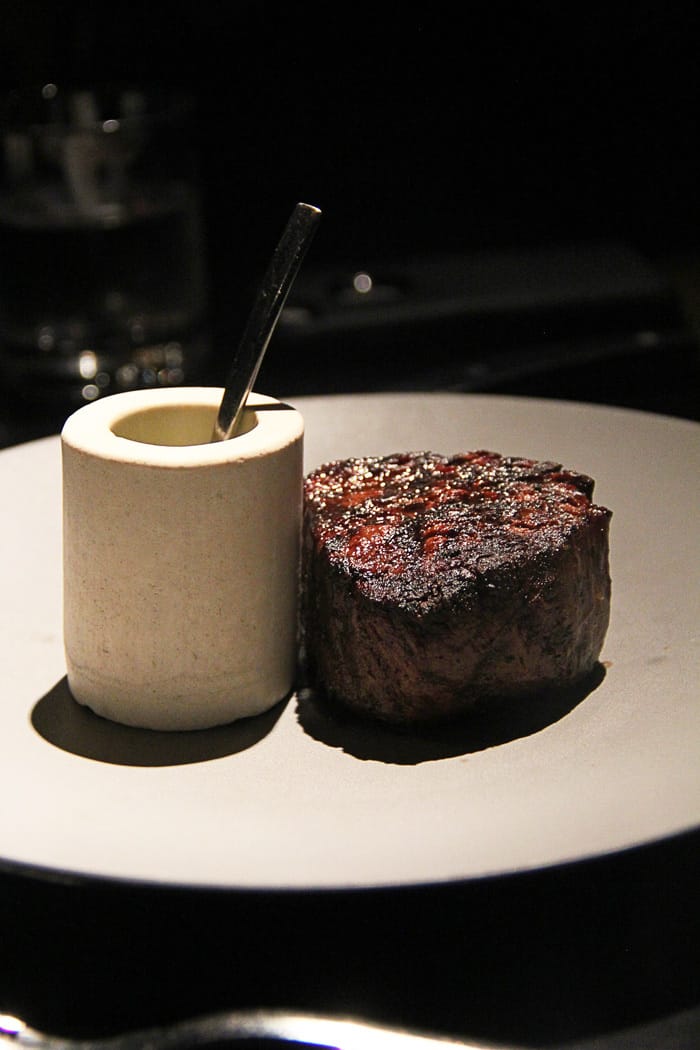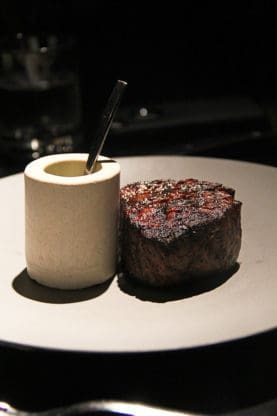 Get ready to spend some serious change. This is one of the most expensive steakhouses in the entire world. We are talking quality from start to finish for every single dish. I am a steak fanatic but I went with the Soy Glazed Short Rib. It was recommended by every single server, and it was sensational. It melted in my mouth. I will never forget how incredible it was.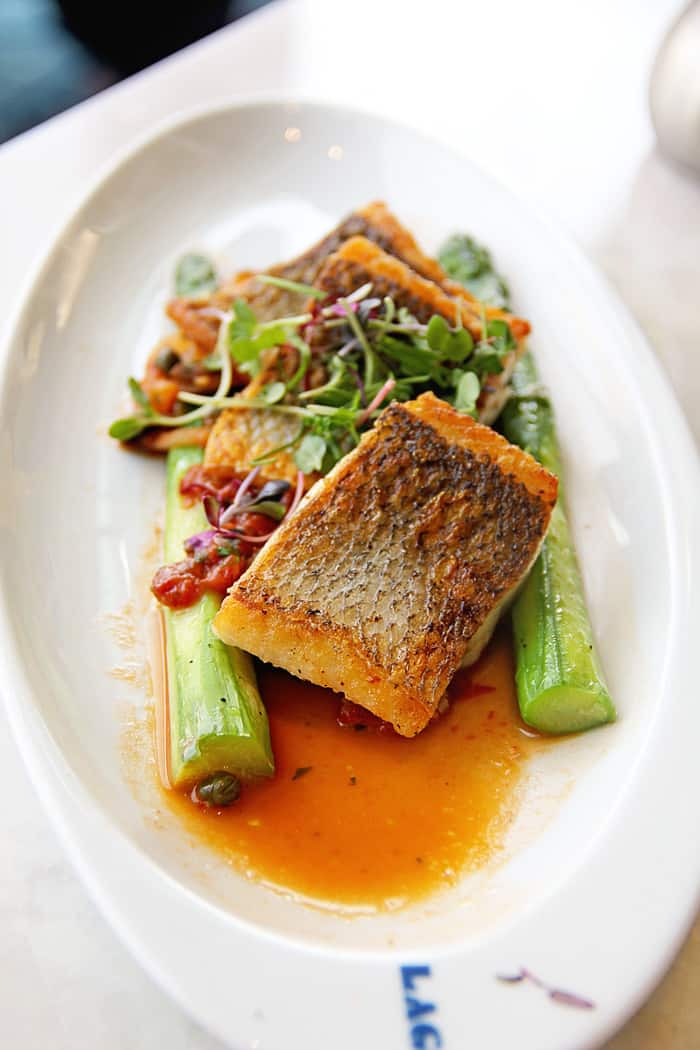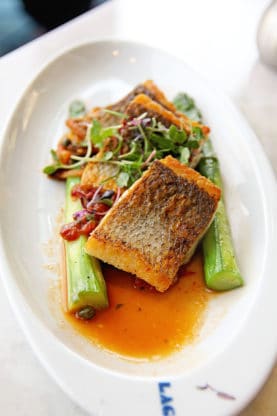 I was in awe of the modern decor at Lago. And the food is just as awe inspiring. The flavors are modern Italian, and they deliver. The Casare salad is a deconstructed classic caeser salad served with chunks of romaine. Quite delicious. I loved the Branzino for my main. And let me just say that the view here is incredible. I sat right next to the windows looking right at the fountains. It is perfect for a lunch spot!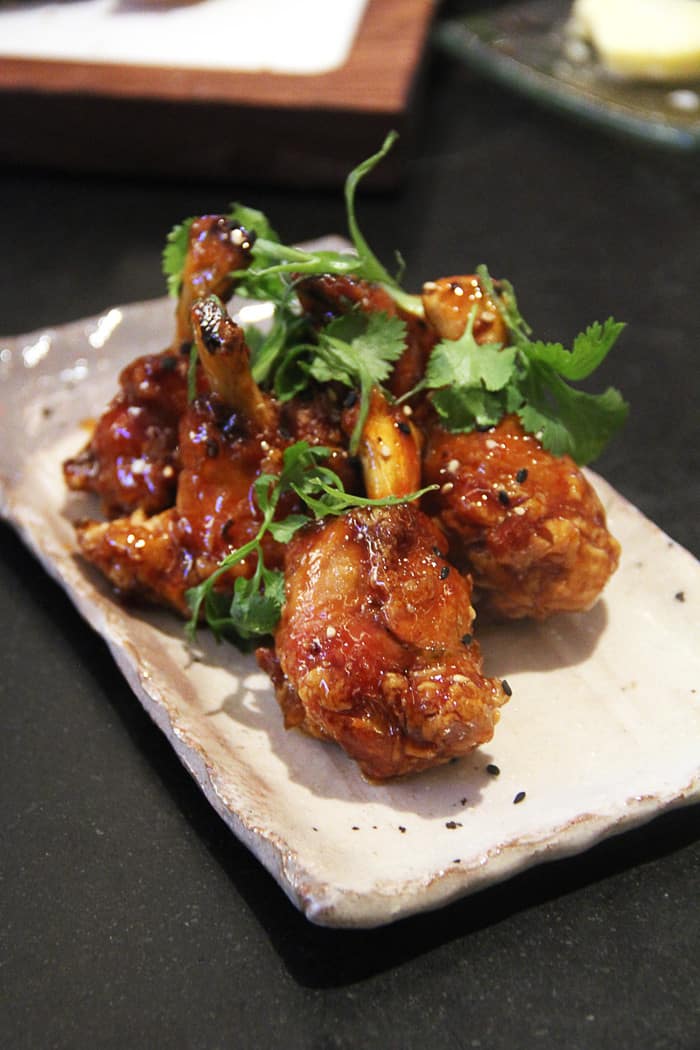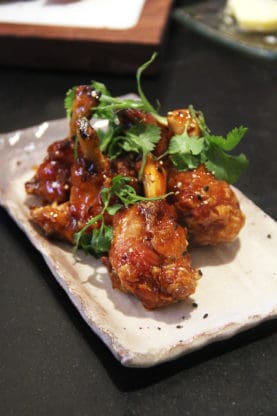 Most of us are familiar with the icon that is Wolfgang Puck. Spago is pretty synonymous with excellence so I loved stopping in for a nice drink and apps after a late night of strip walking. You will definitely need reservations so make them early. However there are some options for those that just walk in and want to enjoy some items from the bar. The view is incredible and right by the Bellagio fountains. The menu is very focused on California flavors. The wood fired pizzas are amazing but I absolutely loved the General Tso's Chicken Wings. I seriously dream about them. Perfectly crispy with this irresistible sweet and spicy garlic sauce that takes them over the top. Order those for sure!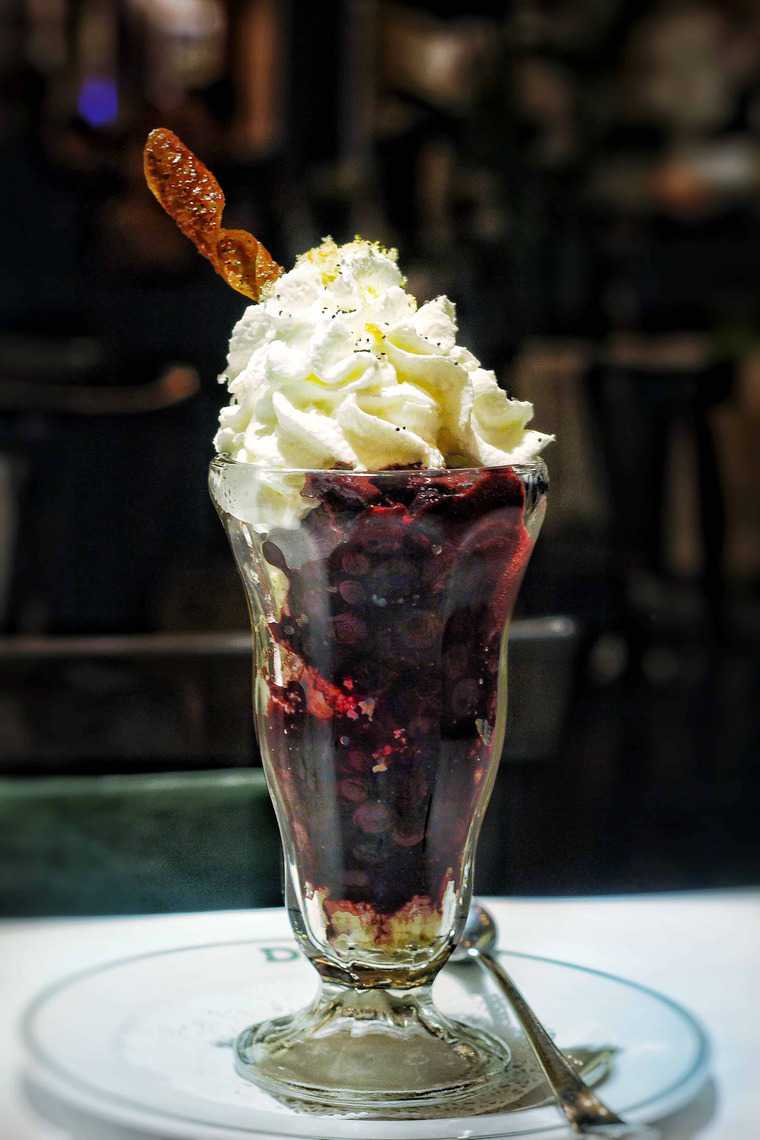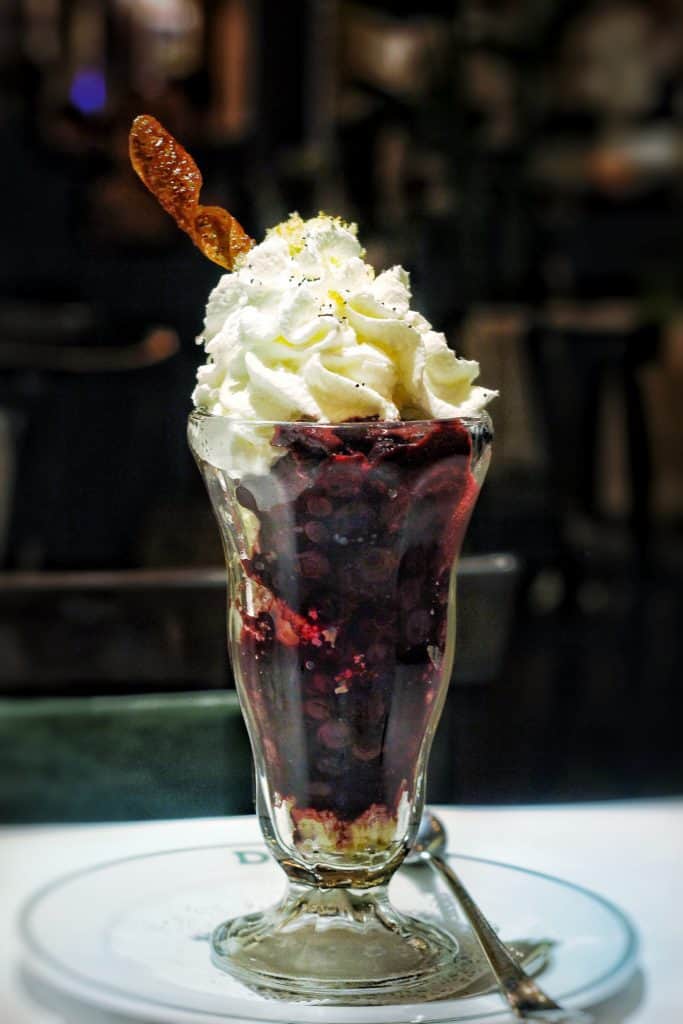 Daniel Boulud is a genius, a pure genius. His db Brasserie at the Venetian made all of my brunch dreams come true. Something as simple as the Yogurt Parfait was perfection. The Crispy Duck Confit Hash was one of my fave brunch items ever. It sometimes wakes me in the morning with dreams of its splendor. For dessert, definitely try the Blueberry Lemon Sundae above with Lemon Poppy Seed Cake, Blueberry Compote, Chantily Mascarpone Gelato and Blueberry Sorbet. It knocked my socks off.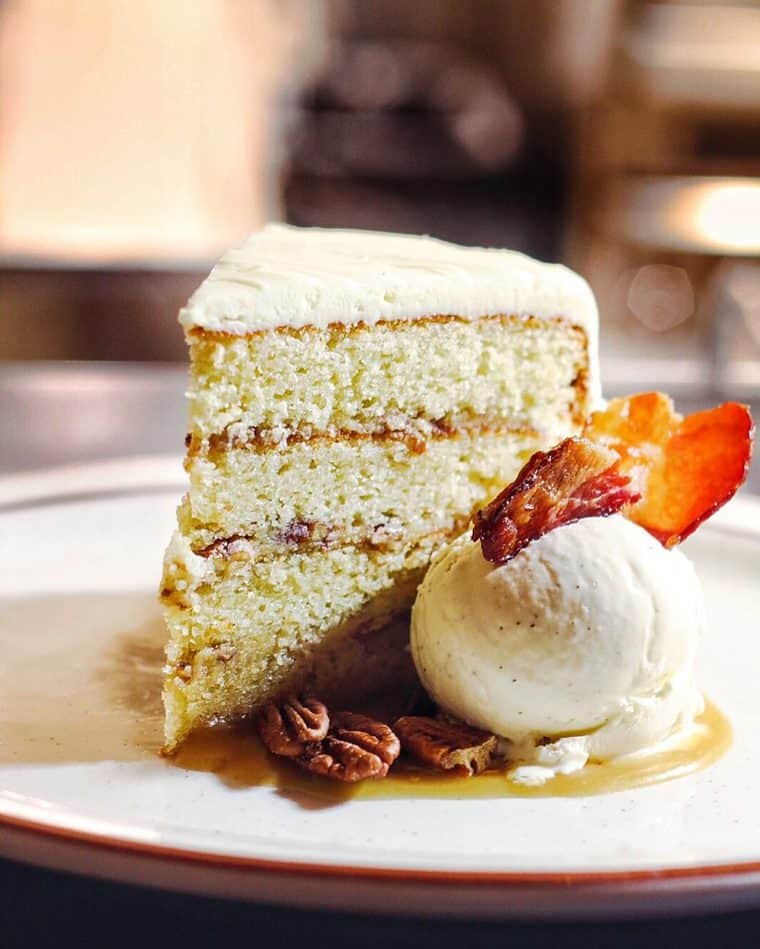 Apparently Vegas does Southern food well, and I mean quite, quite well. Yardbird at the Venetian made me feel right at home in the hot desert. From the drinks served in mason jars to the most flavorful fried chicken to the incredible shrimp and grits, I got the tingles. Definitely make sure you order the Butterscotch Cake with Bacon Frosting, Butterscotch Sauce, and Toasted Pecan Bourbon Ice Cream. Sinfully good, and this is Sin City after all right?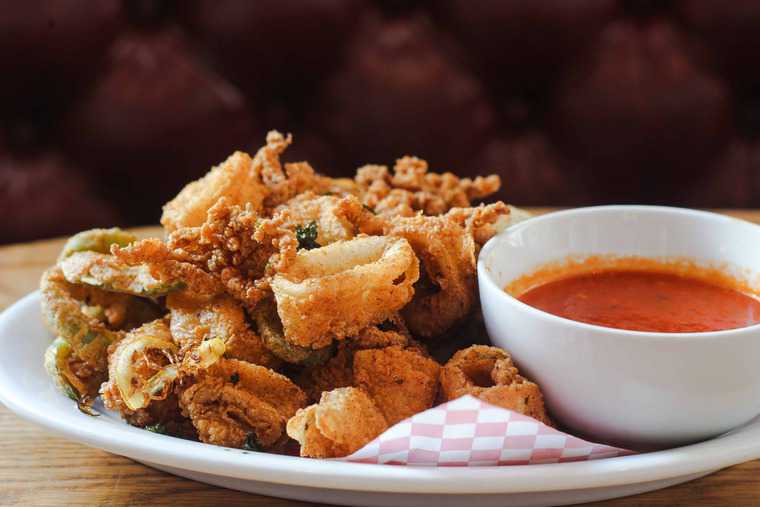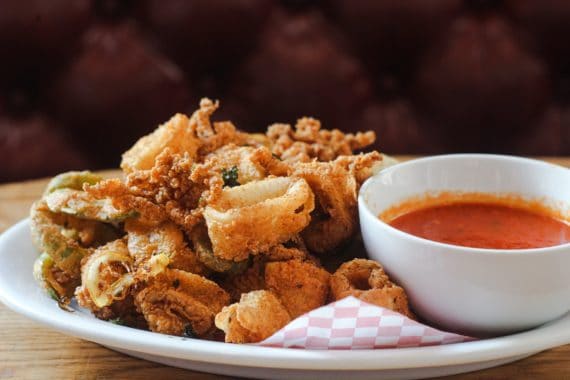 Craving Italian? Look no further than Buddy V's at the Venetian. They are totally doing comforting Italian classics right. The pizzas are fantastic, the location and view from the restaurant is incredible, and the service is wonderful. Definitely order the calamari if you adore calamari like me. They do that baby right!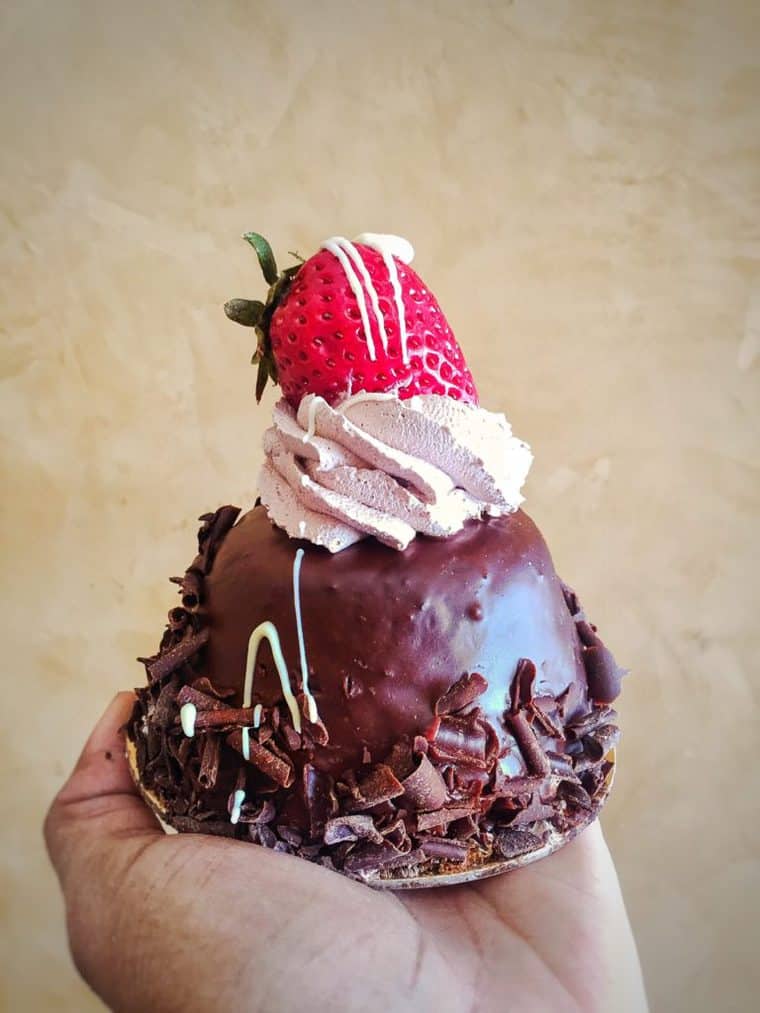 And make sure you swing right by Carlo's Bakery to get you a cannoli or a cupcake. I loved the oreo and strawberry shortcake options. They were just the sweet treats I needed.
Where to Eat Off the Strip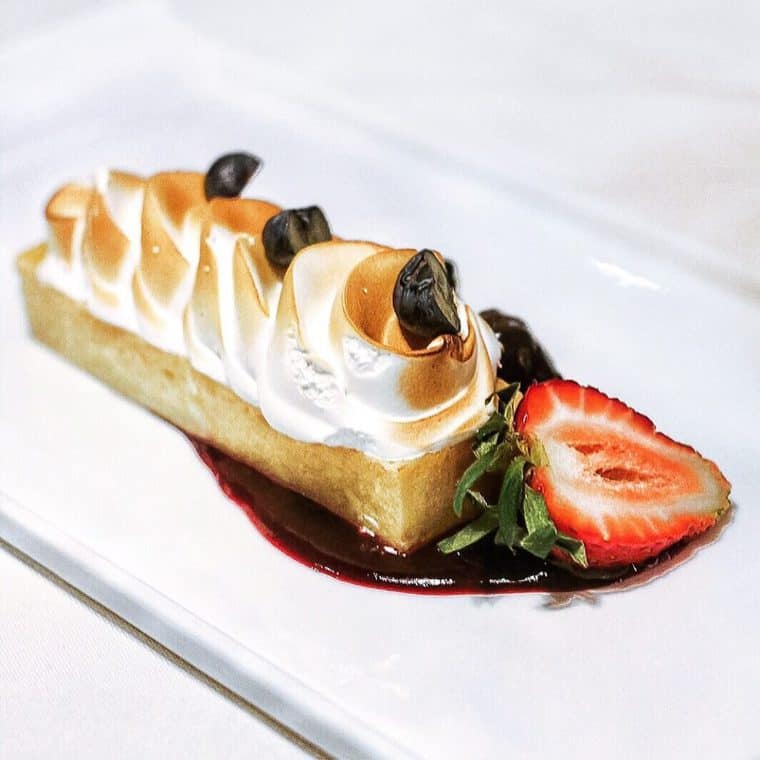 Westgate Resort has seriously solid steak game. This was one of my favorite meals in Las Vegas (I know I say that about all of them). If you are venturing off the strip, this is a must try. If you aren't thinking about venturing off the strip, you should just to try this place. The service is just flawless, and the steaks literally melt in your mouth. For dessert, we ordered the lemon tart, and I suggest you order the same. It was to die for.
Studio B Buffet at M Resort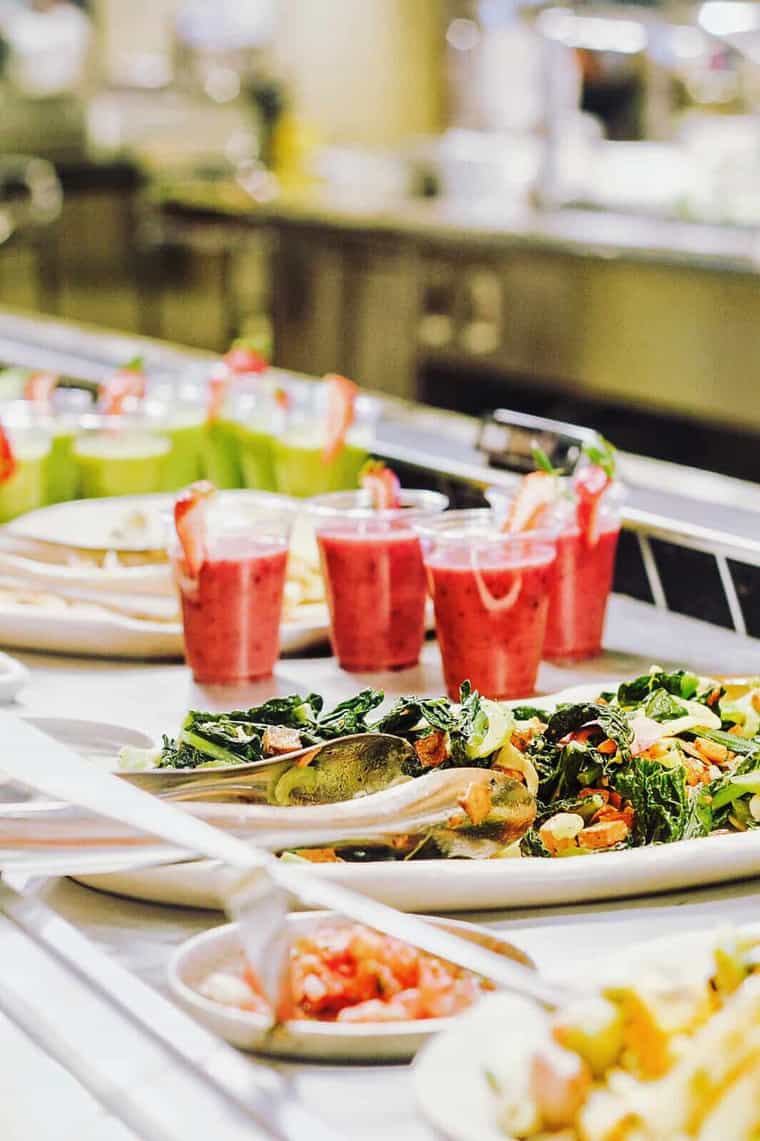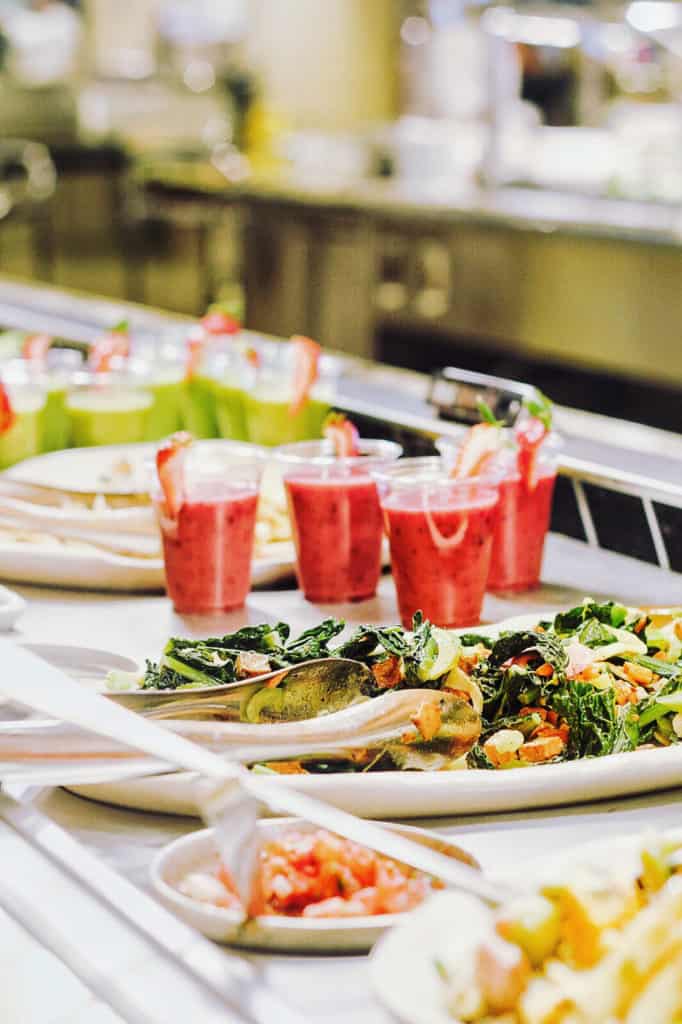 Las Vegas is totally known for buffets. I have seriously tried at the very minimum 10. The Studio B Buffet ranks in the top tier of that list easily. I absolutely adored the variety of options available. From fresh smoothies to every possible international cuisine including delicious pho, I was beyond pleased. Every single thing I could ever crave was all under one roof at the M Resort. Studio B is a must try. Sure you might have to leave the strip for a 20 minute drive but one thing is for sure, you will definitely return full and happy.
Baby Cakes Artisan Bakery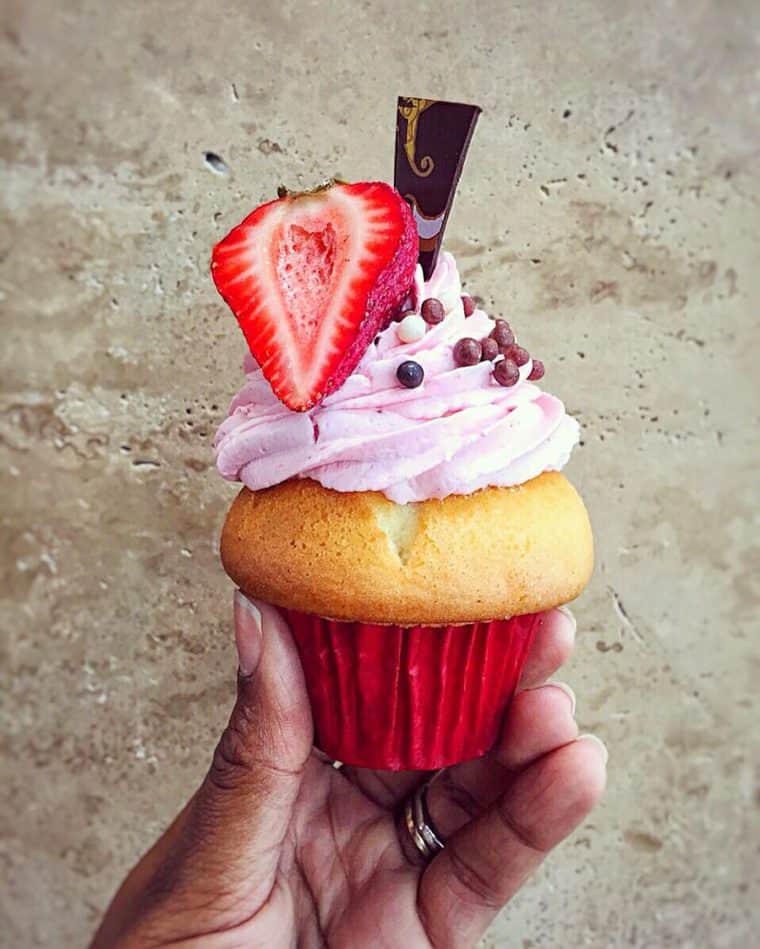 Every insane buffet should be followed up with insane desserts like this lovely cupcake below. I should have known right from the start that I would fall in love with Baby Cakes. The name says it all. But what says even more is the quality of the desserts. Everything tasted so comforting and reminded me of my grandmother's treats. I absolutely loved the below cupcake and a delicious cheesecake. I couldn't get enough.
What Shows should you check out!
Le Rêve – The Dream
Watching Le Rêve felt like a dream; a dream come true. For almost two hours, I was caught in the most whimsical and stunning display of artistry all involving water. The story line and choreography are every bit as captivating as the set and production design. It is all incredibly breathtaking and one of the most incredible shows in Las Vegas. This one ranks right at the top. If you want to stare in awe at perfection, this is the show to watch.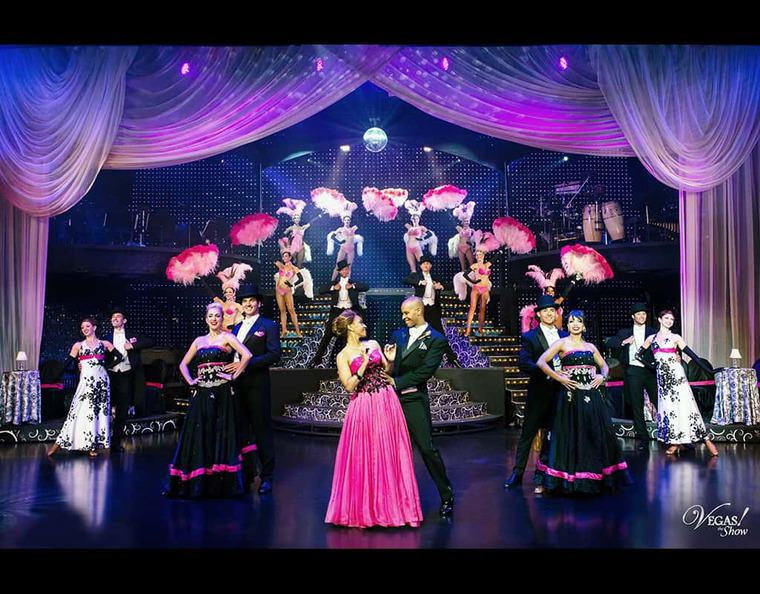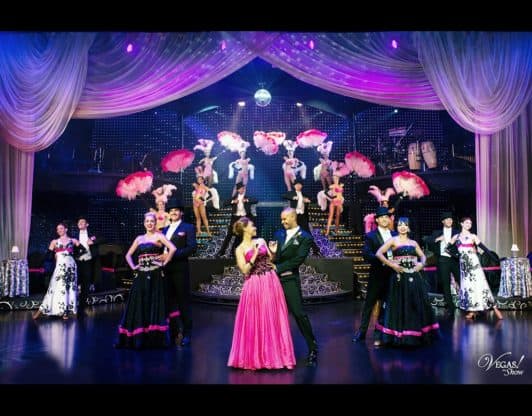 Vegas The Show equals an absolutely fun time! It is the Broadway musical that Vegas has been waiting for and quite the show. I seriously can't recommend it enough. I laughed and I marveled at the sensational dancing and singing talent on that stage. The costumes were just incredible too. If you ever wondered about the history of Vegas, forget the wikipedia and book research. This is the show to check out that makes learning about the true legends of Vegas both fun and entertaining in the very best way. I think you should most definitely make a stop by this musical while you are in town.
I hope you check out this full list and enjoy some of the amazing locations I checked out while in Vegas. I can guarantee that you will be beyond pleased with every single one above.