Made from ingredients like spiced apple cider, decadent caramel sauce and vanilla ice cream, these Apple Cider Floats are the perfect way to celebrate the flavors of a new season as the weather begins to cool! If you love this, you will also love my Peach Pie Floats and Watermelon Ice Cream Floats!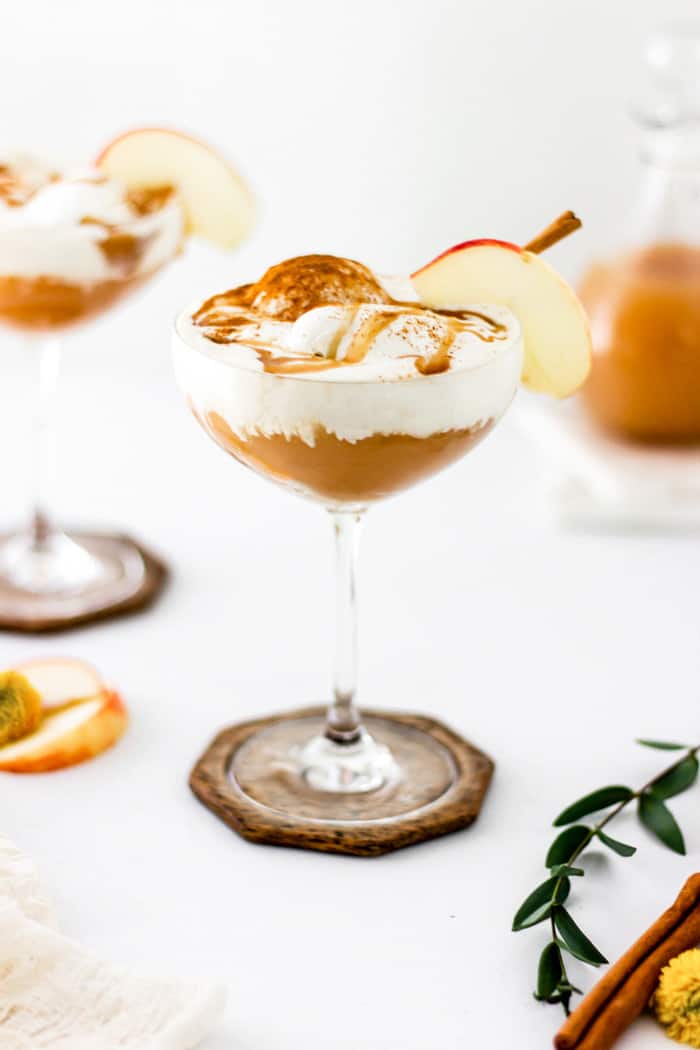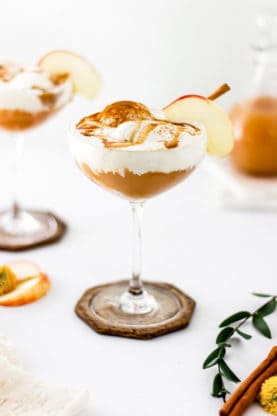 Most of the time, when asked what my favorite time of year is, I answer Summer. Hot sun, sandy toes and ice cream cones is my ideal way of life! I've never been one for cold weather and bulky clothing, bleh. But, there is one other time of year that comes in close second: Early Fall.
There are a few weeks each year, as Summer ends and Fall comes creeping, where there is pure magic in the world. Days are warm and sunny while the nights are cool and cozy. Leaves began to change in color yet shorts and sandals are still acceptable attire. Summer produce is still available but Fall flavors begin to rear their tasty heads. It's truly the perfect time of year!
Since this brief period is so short-lived, I do my best to take advantage of it by making these Apple Cider Floats. The flavors of Fall and the fun of Summer come together to create this uniquely delicious treat! You're gonna want a sip of this and, maybe, ten more after that!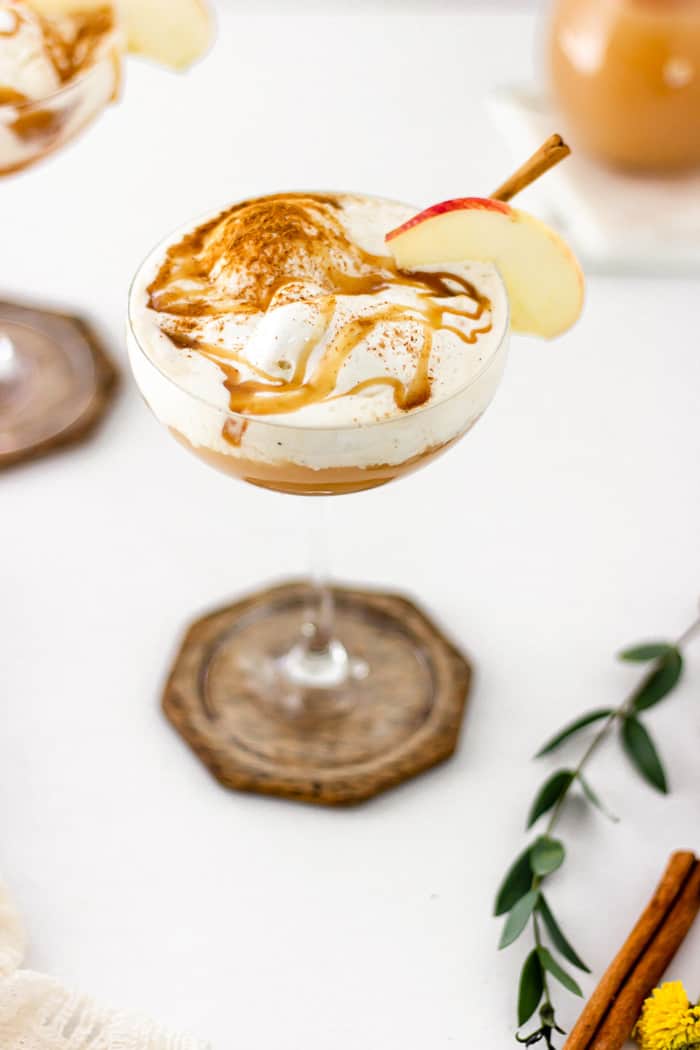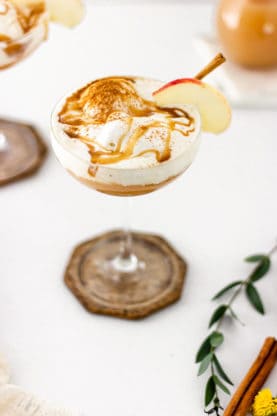 HOW TO MAKE APPLE CIDER FLOATS
Does it get any better than a 5-ingredient dessert? I don't think so. These floats are super simple, super sweet and super delicious!
Here's what we're using today:
Apple Cider– cider is the closest thing you can come to eating apples right off the tree. Apples are chopped, mashed and pressed to extract their liquid. The result is a cloudy, caramel-like drink that is both sweet and tart.
Cinnamon Stick– cinnamon adds that woodsy, rustic feel to this float. Visually, the stick adds a little extra oomph too.
Vanilla Ice Cream– creamy, smooth and sweet, ice cream both balances out the temperature and adds decadence.
Caramel Sauce– sweet and buttery, caramel compliments the cider and adds a layer of richness.
Nutmeg– pungent and warm, nutmeg gives you that warm, comforting feeling in your belly. Mmm.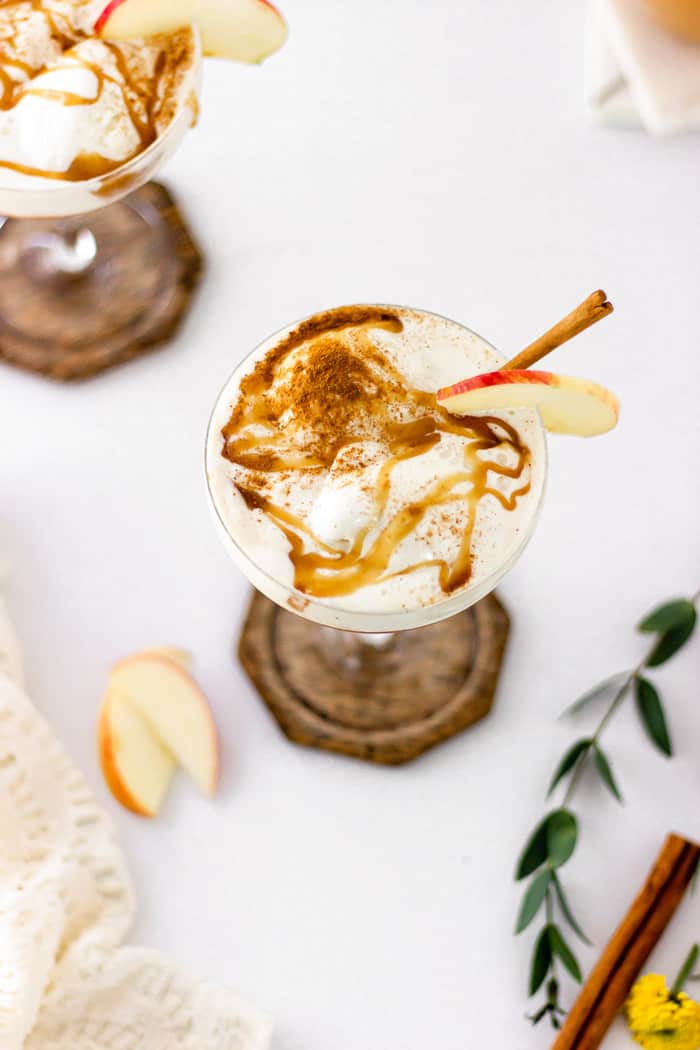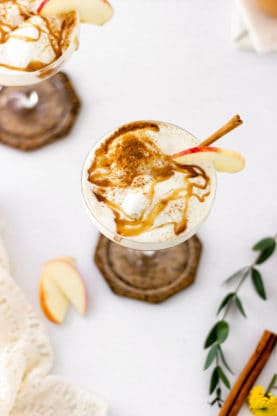 FLAVOR VARIATIONS
Who doesn't love a recipe that leaves wiggle room for a fun switch-up? These apple cider floats allow you to do that!
Make this recipe your own by using an alternative cider, like pumpkin or pear! Instead of caramel, try a pumpkin syrup, chocolate sauce or even a cinnamon buttermilk sauce. Play around with the ice cream flavor or add brown liquor (whiskey or bourbon) for a boozy twist.
So many fun options! Hit me up in the comments and let me know how you personalized this recipe!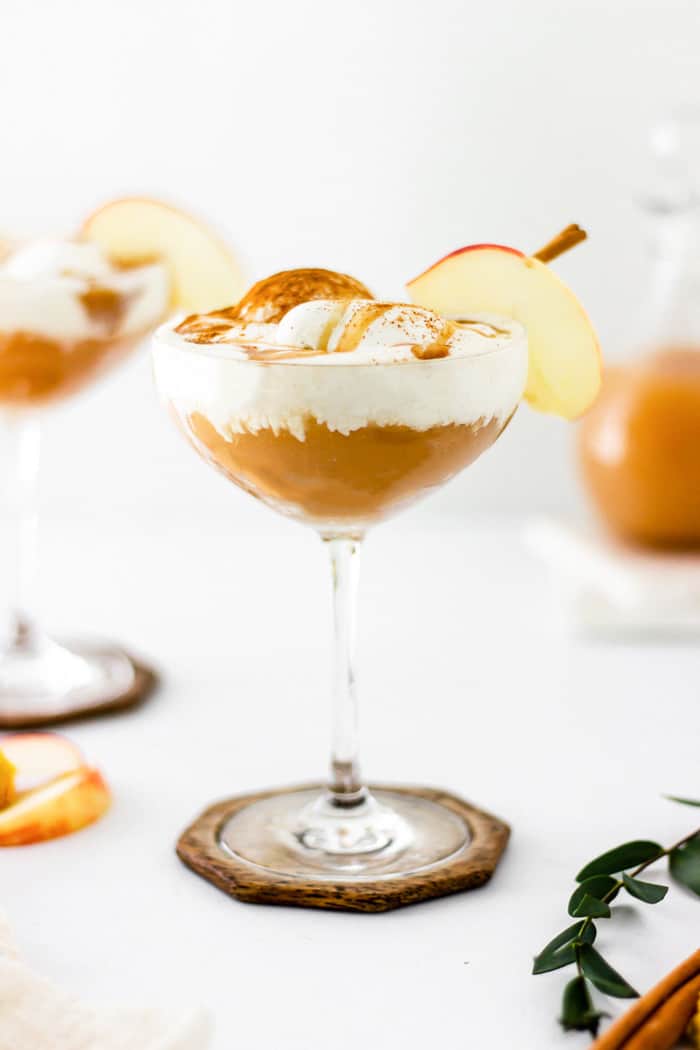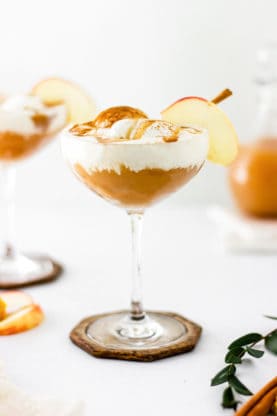 GRANDBABY CAKES' BEST FLOATS
Let's be honest, an ice-cream float is good any time of year. Catch me in the middle of January busting out frozen fruit (from the Summer before) and whipping up an icy treat!
These Summery sweet floats are some of my favorite recipes EVER:
BLACKBERRY PINEAPPLE FLOAT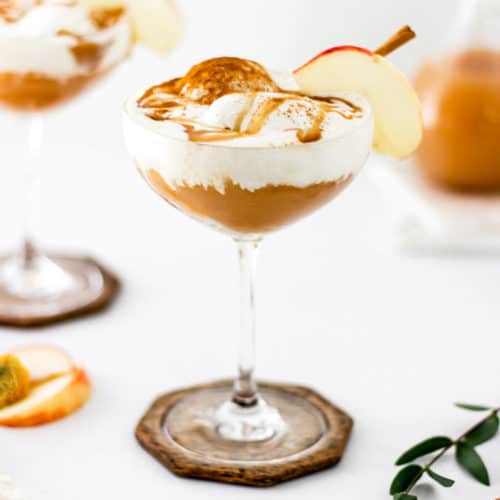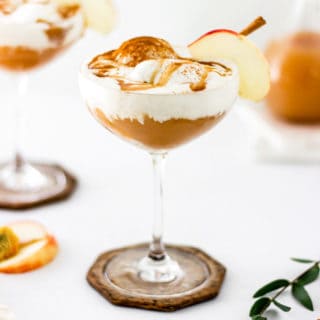 Apple Cider Floats
Made from ingredients like spiced apple cider, decadent caramel sauce and vanilla ice cream, these Apple Cider Floats are the perfect way to celebrate Fall flavors.
Print
Pin
Rate
Ingredients
Instructions
In small saucepan, heat cider with cinnamon stick.

Pour cider into 2 float glasses.

Top with ice cream, caramel sauce and grating of nutmeg. Serve with spoon.
Notes
Feel free to play around with this recipe and use butterscotch or even a caramel ice cream.
Nutrition
Calories:
275
kcal
|
Carbohydrates:
50
g
|
Protein:
3
g
|
Fat:
8
g
|
Saturated Fat:
5
g
|
Cholesterol:
29
mg
|
Sodium:
97
mg
|
Potassium:
370
mg
|
Fiber:
2
g
|
Sugar:
37
g
|
Vitamin A:
278
IU
|
Vitamin C:
2
mg
|
Calcium:
126
mg
|
Iron:
1
mg
Photos by Eat More Cake By Candice