Delicious and refreshing homemade vanilla ice cream made from a sweet and creamy custard and both vanilla extract and vanilla paste for big vanilla flavor.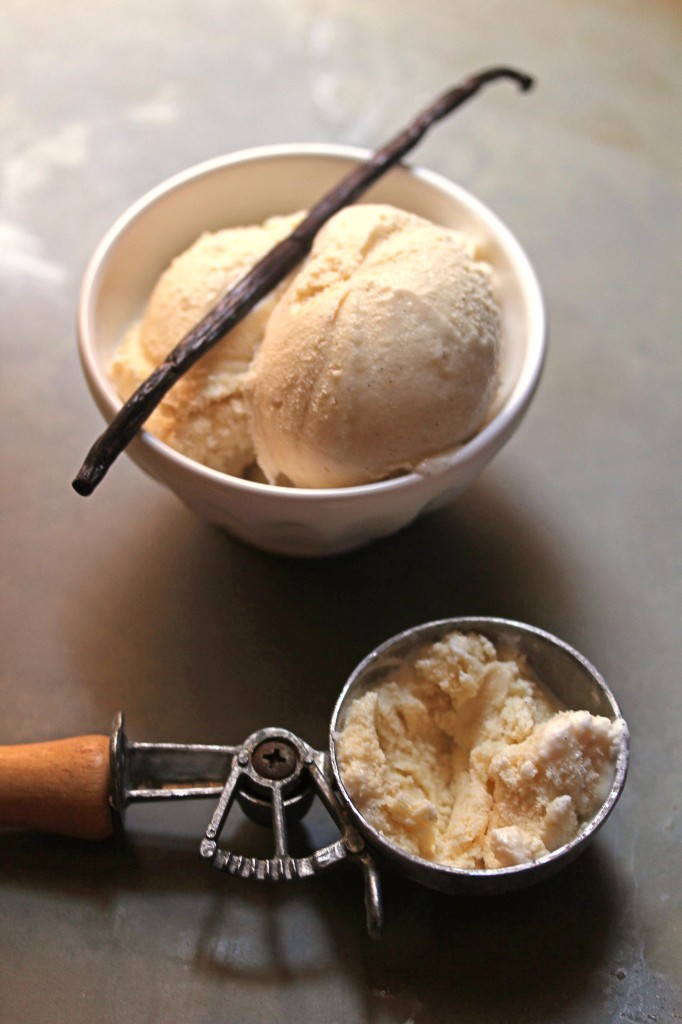 Nailing down big mama's vanilla ice cream is darn near impossible but I got as close as I possibly could. After asking for the recipe over the phone, I was told to add some heavy cream, half and half, sugar, eggs and yolks, vanilla and a bit of flour to make it. Yep big mama adds flour to her vanilla ice cream. She adds just a bit to thicken it.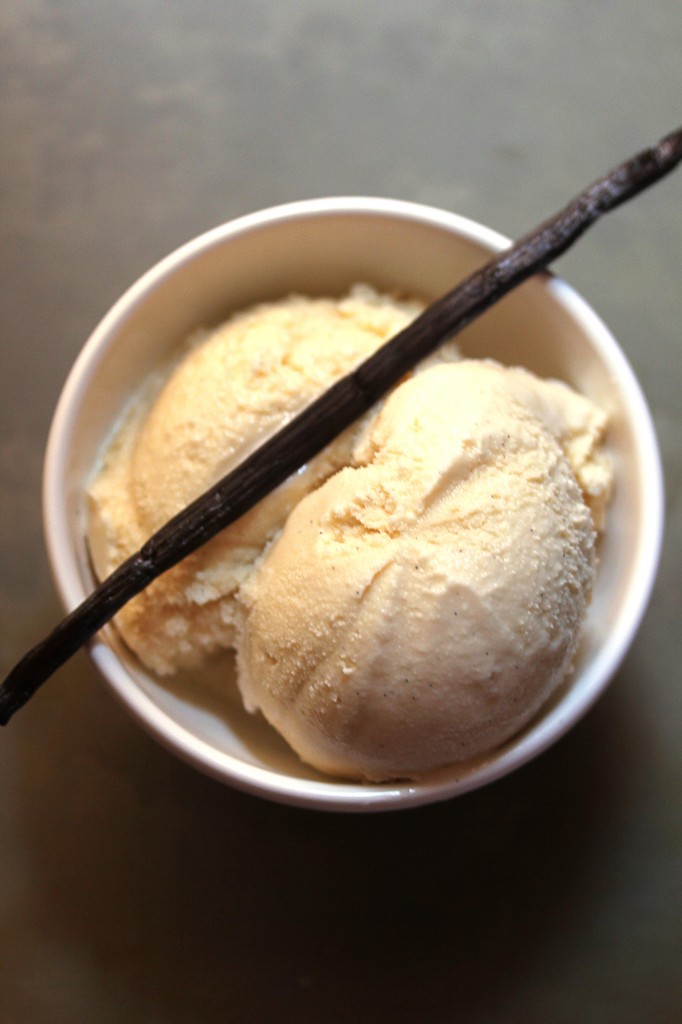 I received no measurements but I am pretty used to this. Big mama cooks and bakes through instinct and has perfected that art. I, however, am a bit more calculated with my process in the kitchen. I am creative and zany with my ideas but just need a bit more structure.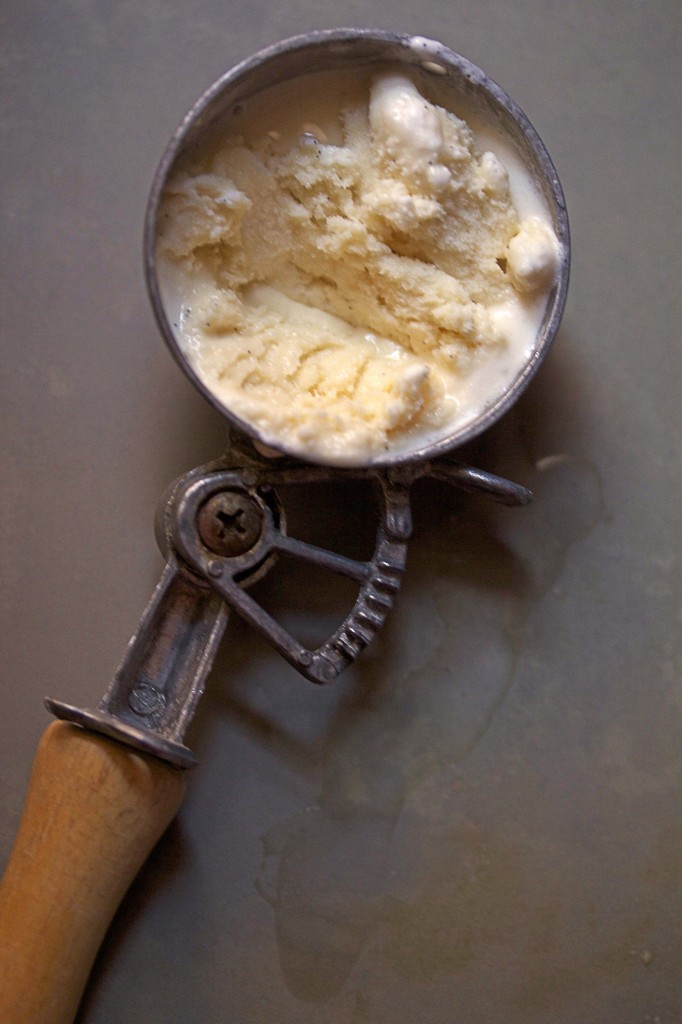 So I worked on this recipe and tried figuring out ratios that would work. And I think I came pretty close. I added vanilla bean paste to this recipe to really punch up the vanilla flavor in addition to the vanilla extract. And I love see the flecks of vanilla bean throughout the ice cream too. The only thing that was missing from this vanilla ice cream was big mama's love so I added a heaping tablespoon of that for good measure.
Then I scooped this on my peach pie from earlier this week and had the most perfect Southern inspired dessert I could ever ask for.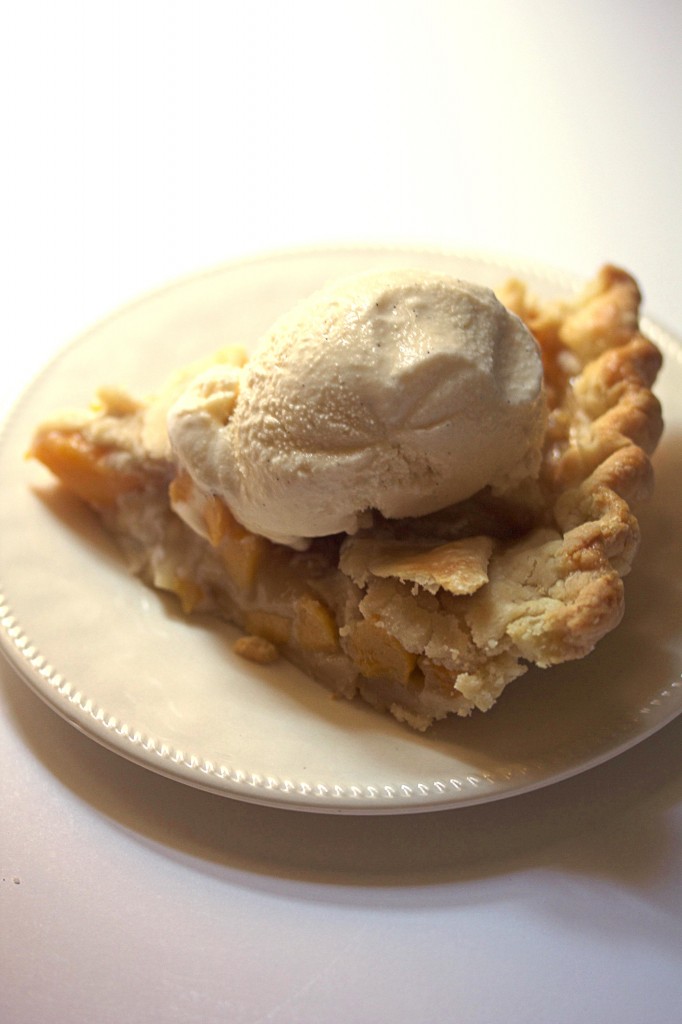 I was definitely a happy camper.
Close Enough Big Mama's Vanilla Ice Cream
Author:
Jocelyn Delk Adams of Grandbaby-Cakes.com
Ingredients
3 whole large eggs
2 egg yolks
1½ cups granulated sugar
2 cups heavy whipping cream
2 cups half and half
1 teaspoon all purpose flour
1 tablespoon pure vanilla extract
2 tablespoons vanilla paste
Instructions
Beat eggs and egg yolks in a medium sized bowl. Next add sugar to the bowl and whisk together.
Add heavy cream and half and half to a large pot and heat to boiling level. Remove from heat.
Slowly add three tablespoons of the hot milk mixture to the egg mixture to temper it and whisk together to combine. Then slowly add in the rest of the milk mixture and continue whisk the entire time to make sure it doesn't scramble.
Lastly add in flour and stir to combine.
Place the mixture in the refrigerator for 2-3 hours to chill completely.
Remove mixture from refrigerator and stir in vanilla extract and vanilla paste.
Add your mixture to an ice cream maker according to the manufacturer's instructions and freeze.