This is a sponsored conversation written by me on behalf of Visit Austin. The opinions and text are all mine.
What To Do In Austin – Heading to Austin soon? Check out my Ultimate Guide to the best eats, sights and more in this extraordinary city in the heart of Texas.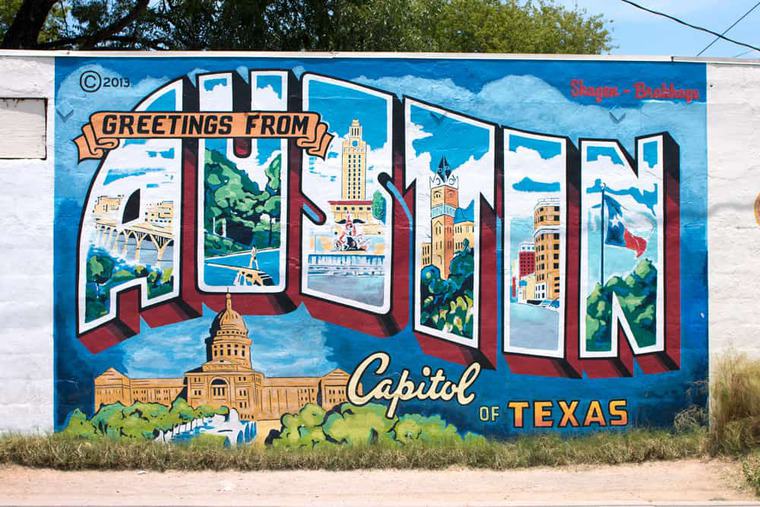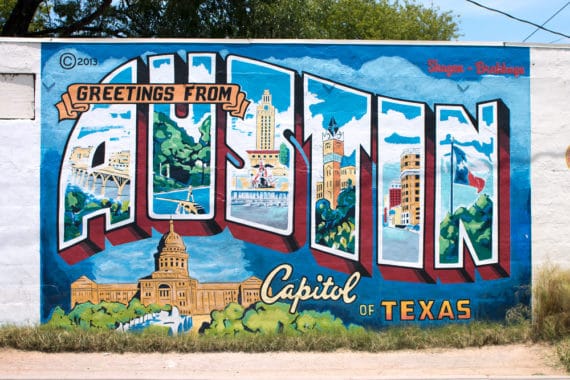 Austin, Texas is a city with so much vibrance, originality, energy and hospitality that you can't help but fall in love with it. Last year, I visited Austin for the first time. I was able to dabble a bit in its extraordinary food scene. However this year, I took my exploration to another level. I teamed up with Visit Austin to showcase some of the best restaurants and experiences in the city. If you only have a few days there, grab a friend and this ultimate guide to Austin. It will truly help you decide exactly where to stay, what to do, and of course, what to eat!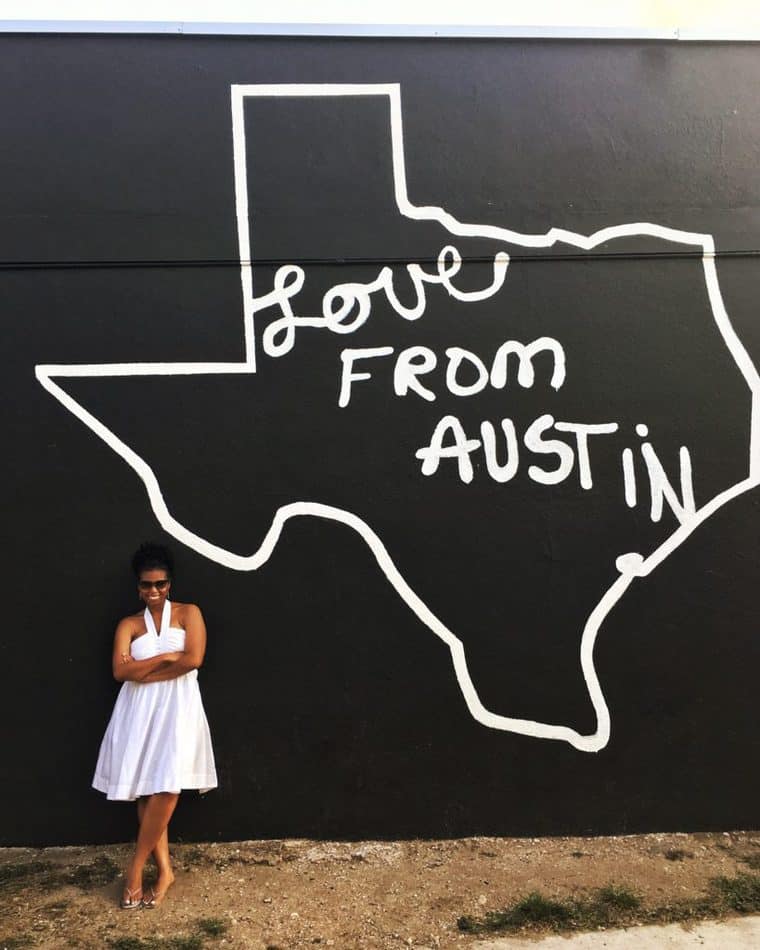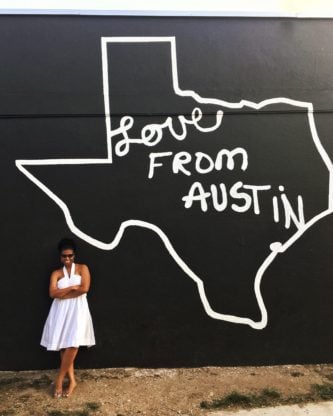 Where to Stay
The Driskill
Your stay in Austin should start right at The Driskill. The decor is traditionally classic, and the service is impeccable. It is considered legendary by many Austin residents. It has so much timeless charm and personality in the midst of downtown that it is hard to think of another place I would have rather stayed. You can't go wrong checking in here.
Where to Have Breakfast
Elizabeth Street Cafe – This was my second time at Elizabeth Street Cafe for brunch. It seriously never disappoints. It is one of the most vibrant and lovely restaurants in Austin in my opinion. The colors are so fun and lively. Do yourself a favor and head there for breakfast or brunch. My favorite menu item is the House Baked Brioche French Toast, which is topped with sweetened condensed milk ice cream, blueberry thai basil compote and brown butter syrup. It is sensational and also addictive. You've been warned.
Gourdough's – These doughnuts are unreal!. The actual dough is enormous with a crispy and crunchy exterior and perfectly pillowy interior. Where they get creative is with the toppings. You are likely to find anything from fried chicken and bacon to jalapeno jelly and gummy bears on these babies. The Granny's Pie with caramel, pecans, bananas and graham cracker is probably one of the most decadent doughnuts you will ever taste. So save your calories this day! (I know, I know, easier said than done).
Voo Doo Doughnuts – If you thought doughnuts couldn't get any wackier, then you haven't heard of Voo Doo Doughnuts. They have some of the craziest kookiest doughnuts ever with wild colors, flavors and fun titles like the Old Dirty Bastard, The Loop, and Ole Captain My Captain. Creativity and general foodie screwballness are at an all time peak here, and I loved every single moment of it! The vibe is uber cool so pull up, grab some doughnuts and stay a while.
Where to Have Lunch
La Barbecue – When asking locals where to get barbecue, I was told more often than not that La Barbecue was the place to go. Once I went, I could totally see why. We happened to come on their brick and mortar's opening day. Talk about a happy coincidence! Word to the wise: Arrive an hour before they open to be one of the first in line. We were served super quickly and were able to grab a table outside before they all filled up. Everything from the sausage to the pulled pork were "on point". My fave item was the beef brisket, which was about as tender and flavorful as brisket could ever be. The brisket and I certainly had a moment. Also grab some of the spicy pickles!
Chi'lantro BBQ – If you just want a snack for lunch because you've eaten everything under the sun and it isn't even 1 pm yet, this is the place to go. Try the Original Kimchi Fries, which are out of this world! They were definitely one of the best things I ate on my trip, no joke! Complete with

caramelized kimchi, cheddar and monterey jack cheeses, onions, cilantro, magic sauce, sesame seeds, sriracha, how could you ever go wrong with that?
The Picnic Food Trucks – Undecided about what you want to eat? Why not try a little bit of everything at a food truck park. Austin has plenty of them, and this was certainly my favorite. Here you will find some incredible options with everything from tacos and fresh Italian pastas to classic New Orleans cajun food. Try the Chicken Cone at Gourmet Cone, which has chicken tenders rolled in almonds for crunch, sesame seeds, chili flakes, corn flakes and seasonings in a tortilla cone with a mango-jalapeno slaw, topped with ancho sauce. Looking for something adventurous? Definitely roll over to Gambinos. I tried both fried alligator and boudin balls for the very first time. They were both memorable and would make NOLA proud.
Where to have Dinner
Mattie's at Green Pastures– This was one of my favorite dining experiences in Austin. From the glorious grounds (complete with peacocks walking around during dinner) and impeccable service to the sensational menu options, I was impressed. You simply must order the Buttermilk Biscuits with Guava butter. They are flaky and buttery and all the comfort you will ever need. Everything from the Fried Chicken and Shrimp and Grits to the Basmati Rice Bowl proved to be amazing. My favorite thing however was the Crispy Cauliflower with a thai bird chili and tamarind bbq sauce. I'm still dreaming about it.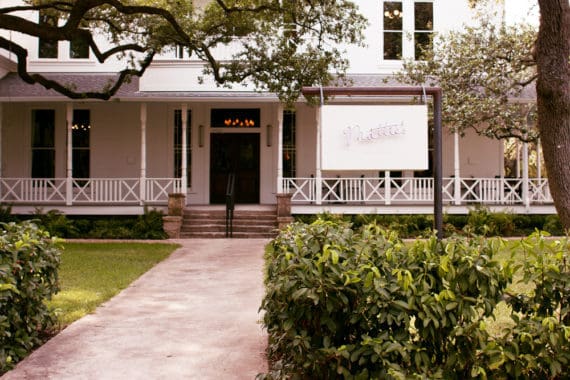 Perla's – I felt like I was in the Hamptons while dining at Perla's. It is so classy chic with a nautical theme that goes along with their wonderful seafood menu. Seafood reigns supreme here so this is definitely where you go if you are craving fish while in Austin. Order the Lobster Spaghetti, Day Boat Scallops in Sweet Corn Bisque and the Spiced Ahi Tuna for dinner. All were seriously delightful.
Fresa's – If you are craving a more low key dinner, Fresa's is the perfect option. I loved everything about the atmosphere and outdoor dining. Their speciality is wood grilled chicken, and they truly excel in this arena. The Achiote & Citrus Wood Grilled Chicken meal was perfection. So much flavor is infused in every single bite! The meal comes with charro beans, Mexican rice, salsas and tortillas. Also make sure you order a side of the irresistible Mexican street corn.
What to Do
Milk and Honey Spa – Whatever you do in Austin, make sure that heading to Milk and Honey Spa is at the top of the list. After all of the walking and touring, you will definitely need to unwind and loosen up. It was seriously the most relaxing time I've had in awhile. I felt so relaxed during my massage with with my masseuse Flower that I fell asleep on the table. That's about as good as it can get.
See the Bats– My photographer Jenny and I took a nice sunset boat ride on the Lone Star Riverboat to check out the 1.5 million bats under the Congress Avenue Bridge. If you don't want to pay the money for the cruise, you can totally stand on the bridge and wait for them to make their entrance. However I think our view was way better on the boat. If you do head to the bridge, make sure you get there early because that bridge gets insanely packed.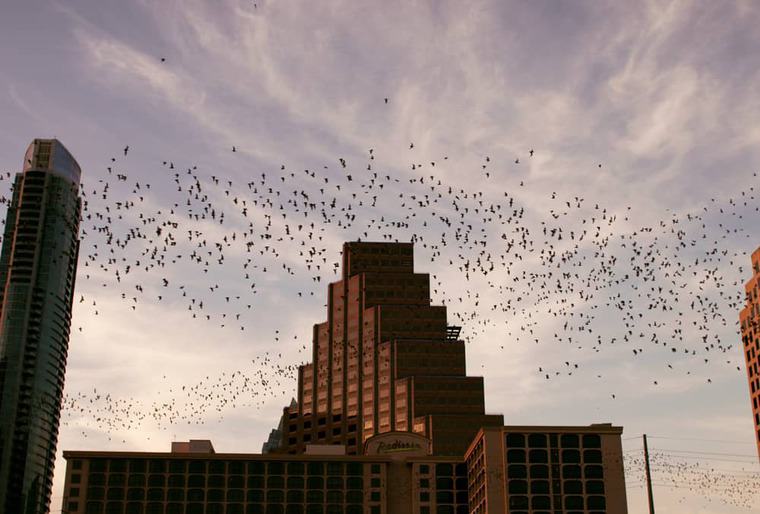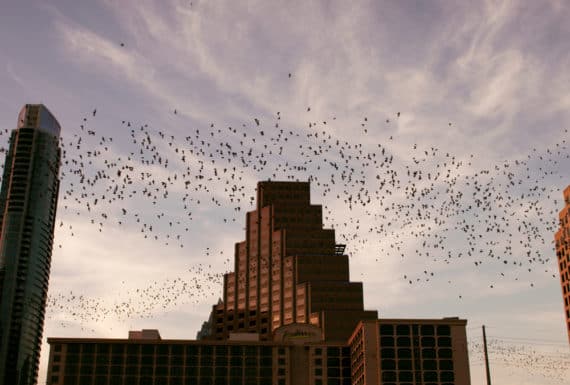 C-Boy's Heart and Soul – Want to check out the world famous music scene in Austin in the most authentic way? Check out C-Boy's for a place filled to the brim with locals that know how to jam. They have different acts each night, great drinks and a fun atmosphere that will make you get your boogie on. Check out the calendar to see who will be playing the night you visit. Also bonus: Get up and dance with a local for a truly authentic experience.
Want Dessert?
Lick Honest Ice Cream – Austin is hot y'all so you know I couldn't create a list without an ice cream option. Lick lets you sample to your heart's desire so you can decide on the absolute perfect flavors for your ideal cone. For something classic and delicious, try the Caramel Salt Lick and for something insane, try the Roasted Beets & Fresh Mint. Both are amazing!
Odd Duck– I had dinner here last year, and it was sensational however I felt their desserts also really shined. They have created some comforting treats that are as beautiful and modern as they are heavenly. Try the Buttermilk Panna Cotta with cornbread, lime, fig, and smoked honey. We couldn't stop eating it!
Vox Table – The desserts here are works of art. Last year, I came for brunch and seriously enjoyed it. However dessert is where it's at! We seriously loved the Peaches Be Trippin with olive oil cake, white peach mousse, blackberries, blackberry sorbet, Texas peaches and red wine caramel. And of course the highlight was the Prickly Macaron (a black sesame macaron, prickly pear sorbet, kefir coconut foam, passionfruit and raspberry), which was so stunning, we literally photographed it for 10 minutes.
With a list this extensive, you will have more than enough options to fill your glorious days in Austin. And if you are wondering where the tacos are on this list, don't worry. I literally visited so many taco trucks and storefronts that it requires its own post. I hope you enjoyed this Ultimate Guide to Austin but make sure to check back soon for the ultimate Austin Taco Crawl guide.
Photography by Jenny Bullistron