Heading to LA soon? Check out my list of the Best Restaurants in Los Angeles to visit! This guide will tell you exactly Where to Eat in LA.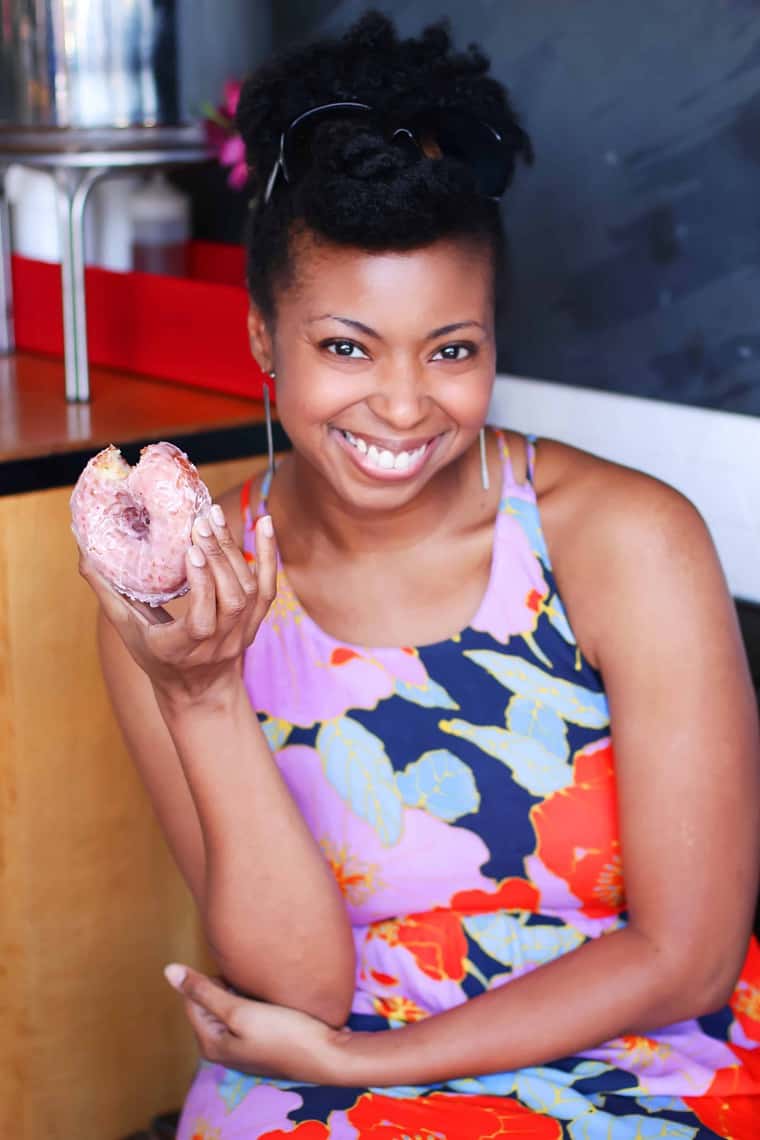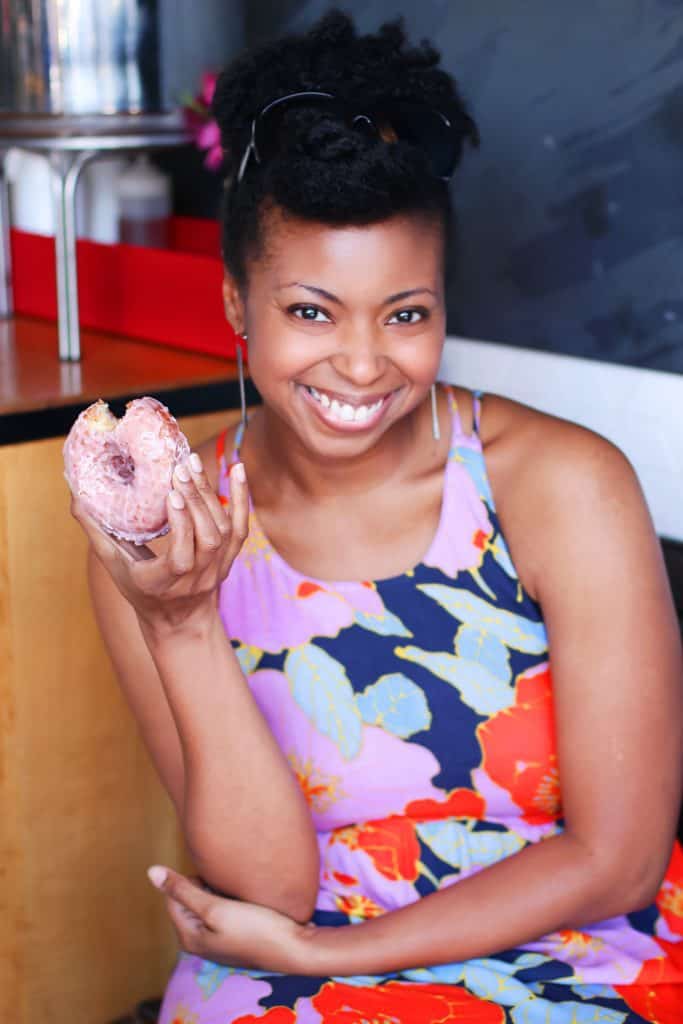 If you follow me on Instagram, it's absolutely no secret that I get around……the restaurant scene silly! I travel a bunch which tends to mean I eat a bunch so I can pretty much recommend some of the Best Restaurants in Los Angeles to you in a ton of different areas with my eyes closed.
After three trips to LA in the last five months, including a super fun one last week with my girl Kit of The Kittchen, I have amassed a pretty sweet list of the best restaurants in Los Angeles you should definitely stop at next time you are in the area.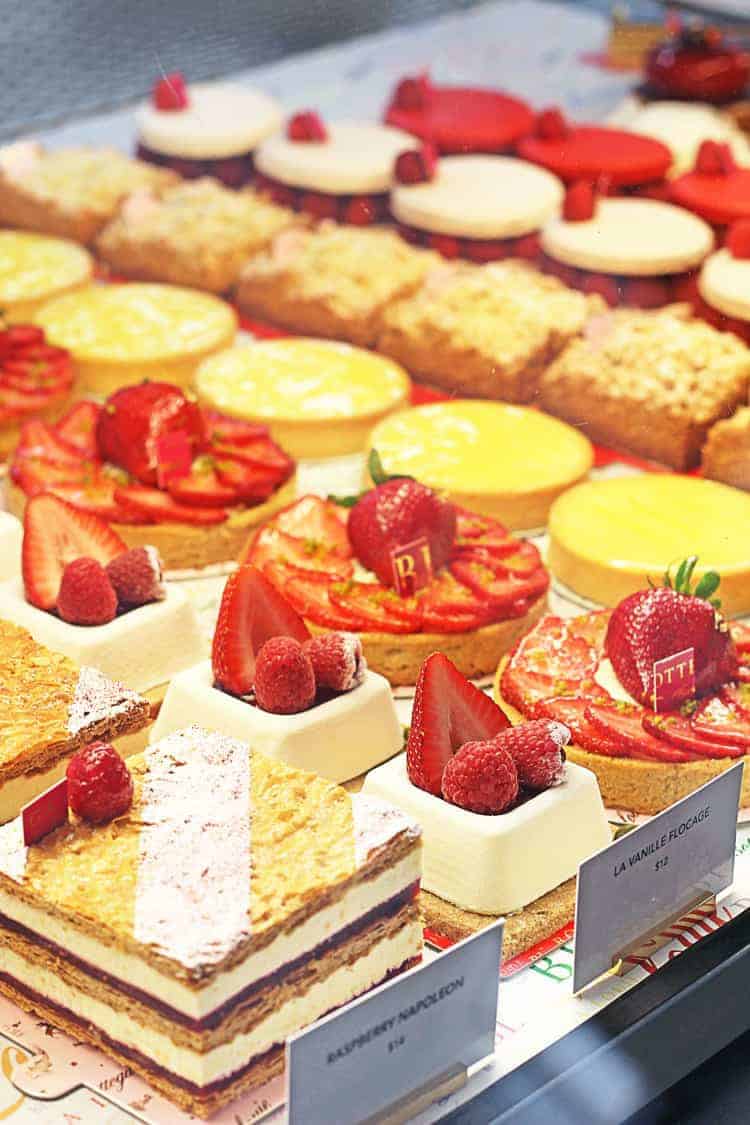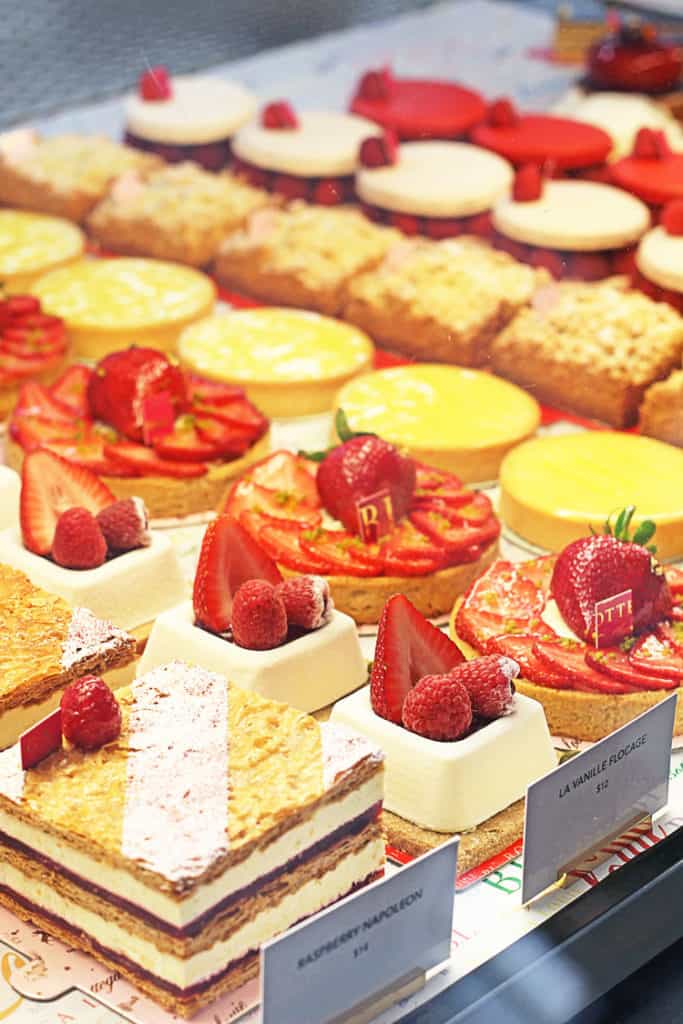 This place is an absolute stunner. Gorgeous scenery, fresh white walls and decor, and the most beautiful desserts I have ever had the pleasure of seeing.
Located in the downtown area, you should definitely add this to your list for breakfast, brunch or lunch. I first went with the hubby in February and returned again with my pal Kit last week.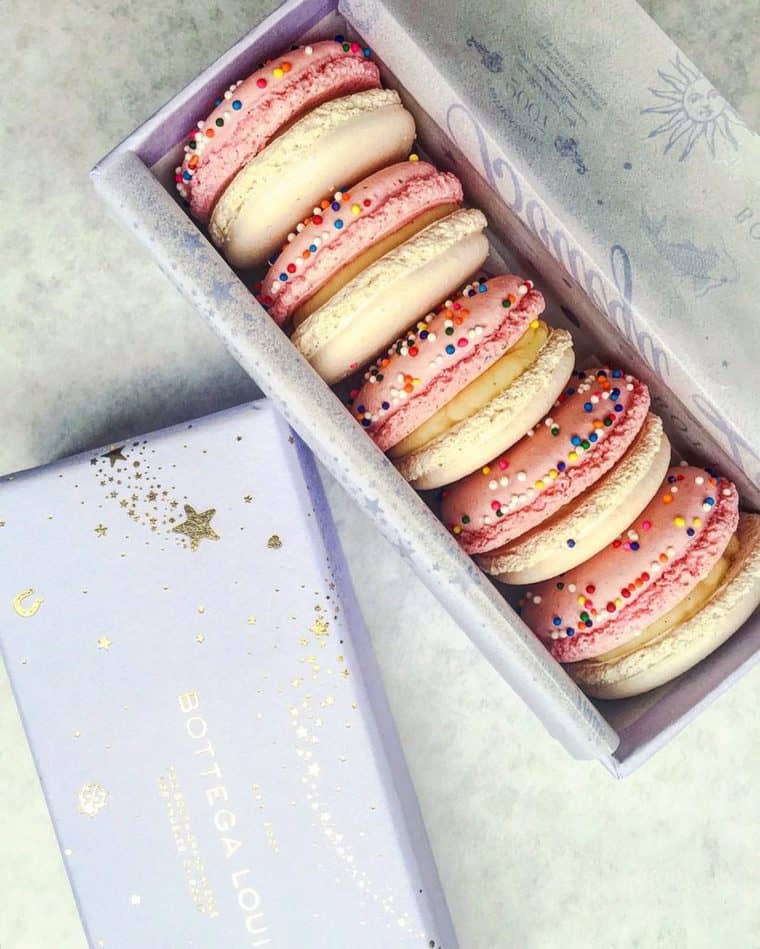 It was an amazing experience, and the Birthday Cake Macaroons (above) are just glorious.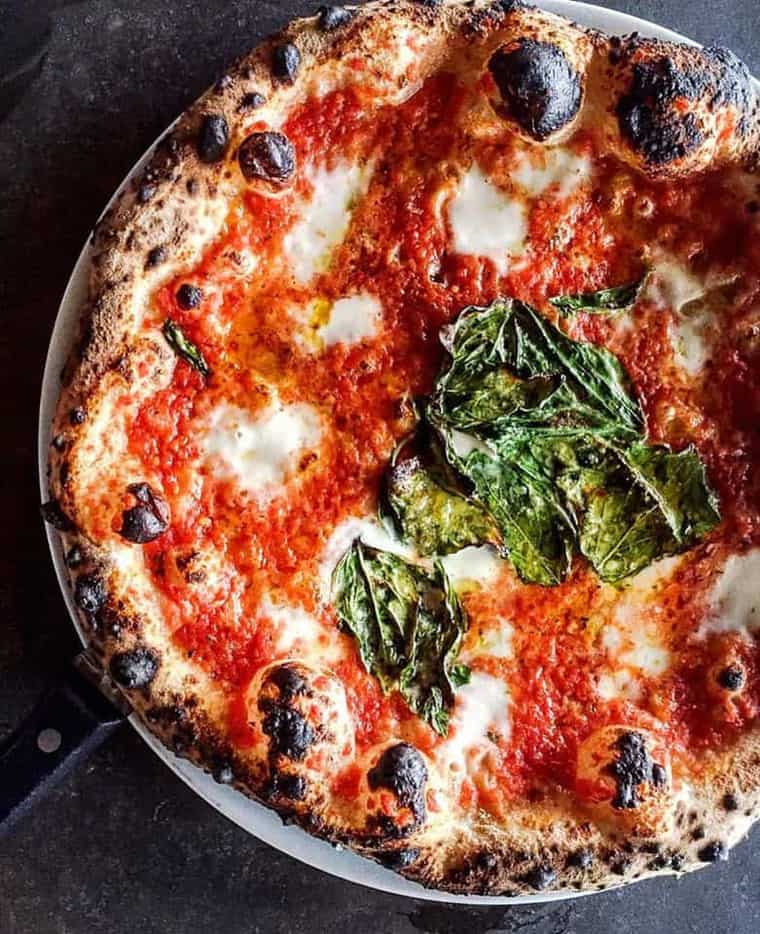 Bestia provides some of the very best Italian food in LA. The restaurant is quality through and through. I seriously could not stop eating here.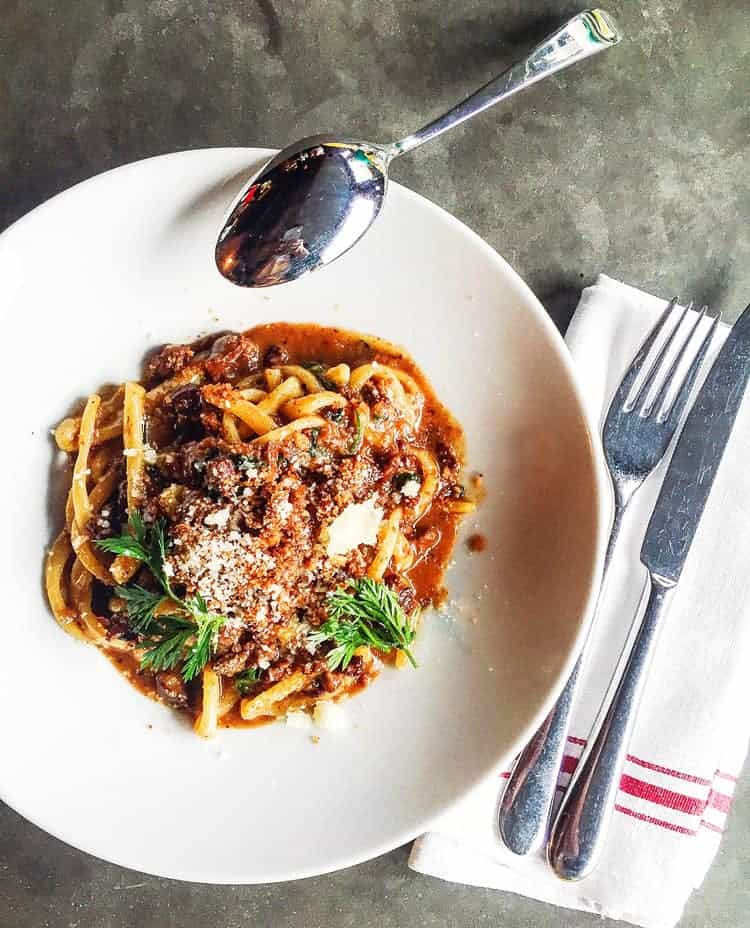 It was a problem when I returned from LA to find myself a few pounds heavier than I was when I left. From the margherita pizza (at the top) to the Pici al Sugo di Agnello (right above) to even the most insane Creamsicle Torte dessert (it even inspired a recipe coming soon), I was beyond smitten. I can see why this restaurant is on everyone's hit lists. It is definitely one of the very best restaurants in Los Angeles.
Republique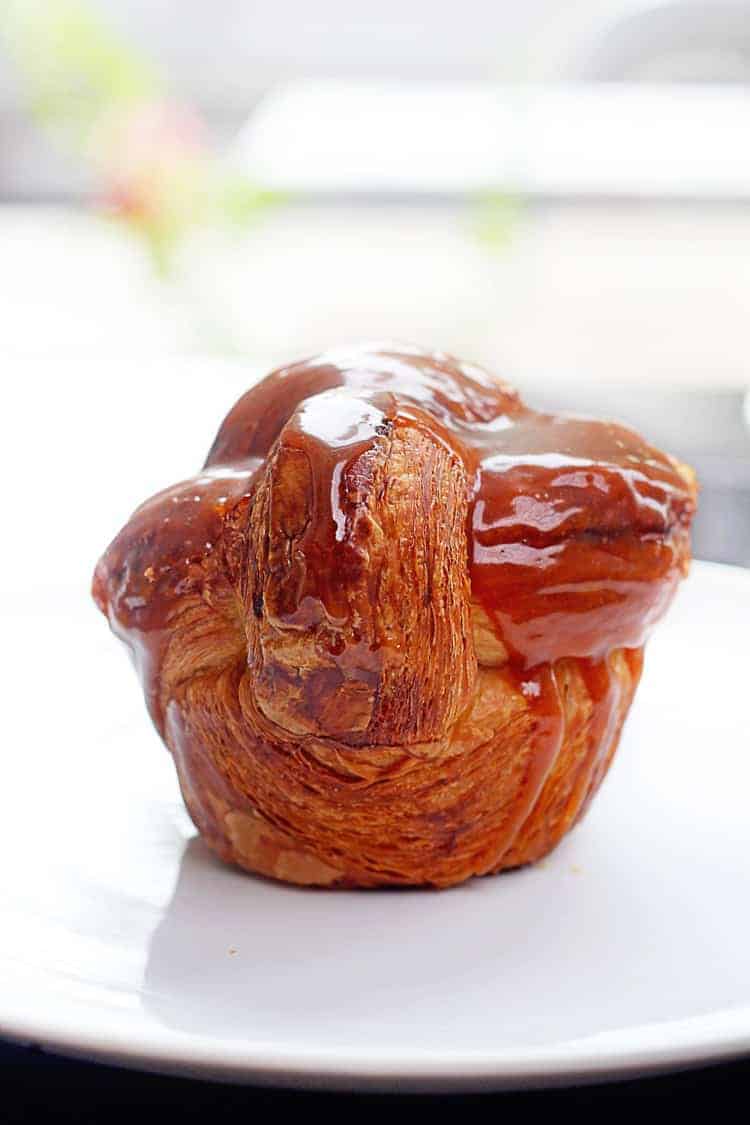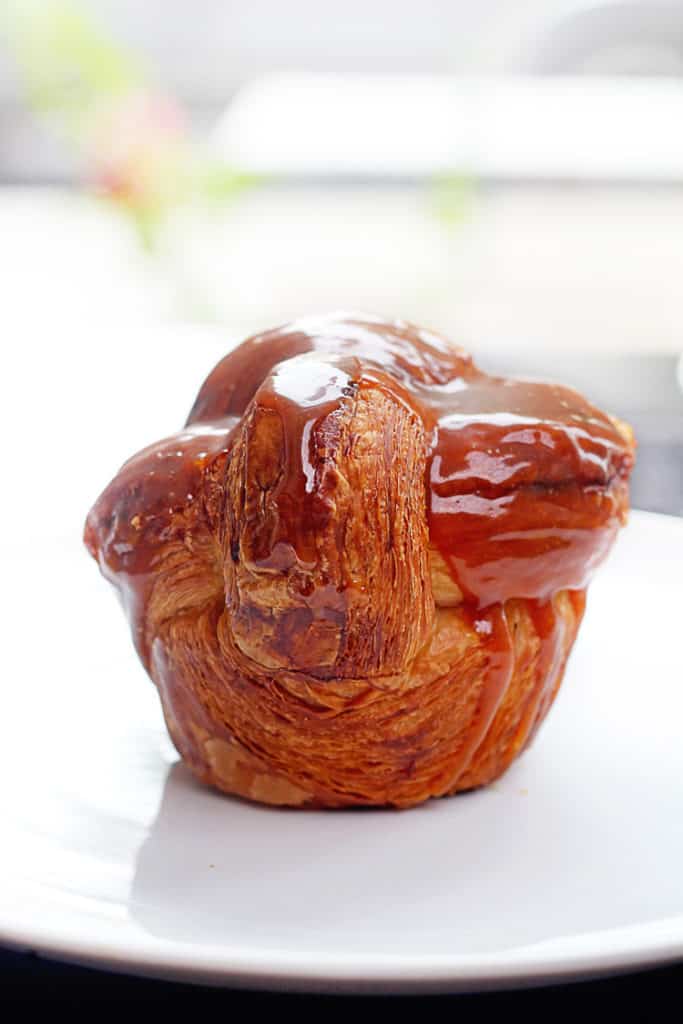 Awww this place is a jewel. The atmosphere is so comforting and edgy. Kit and I went for breakfast, and I was blown away by the incredible pastries and the insane flavor combos. I ordered the Adobo Fried Rice (pictured here on Instagram, and Kit ordered the Croque Madame pictured below.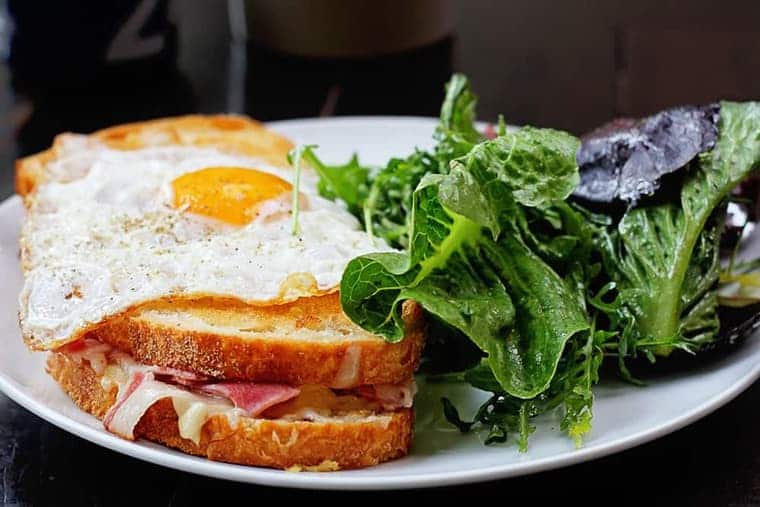 I think I could eat at this place every morning for breakfast. It has changed my heart forever. Make sure you stop by the pastry station and order one of their treats. They are glorious to say the least and definitely belong on this list of where to eat in LA.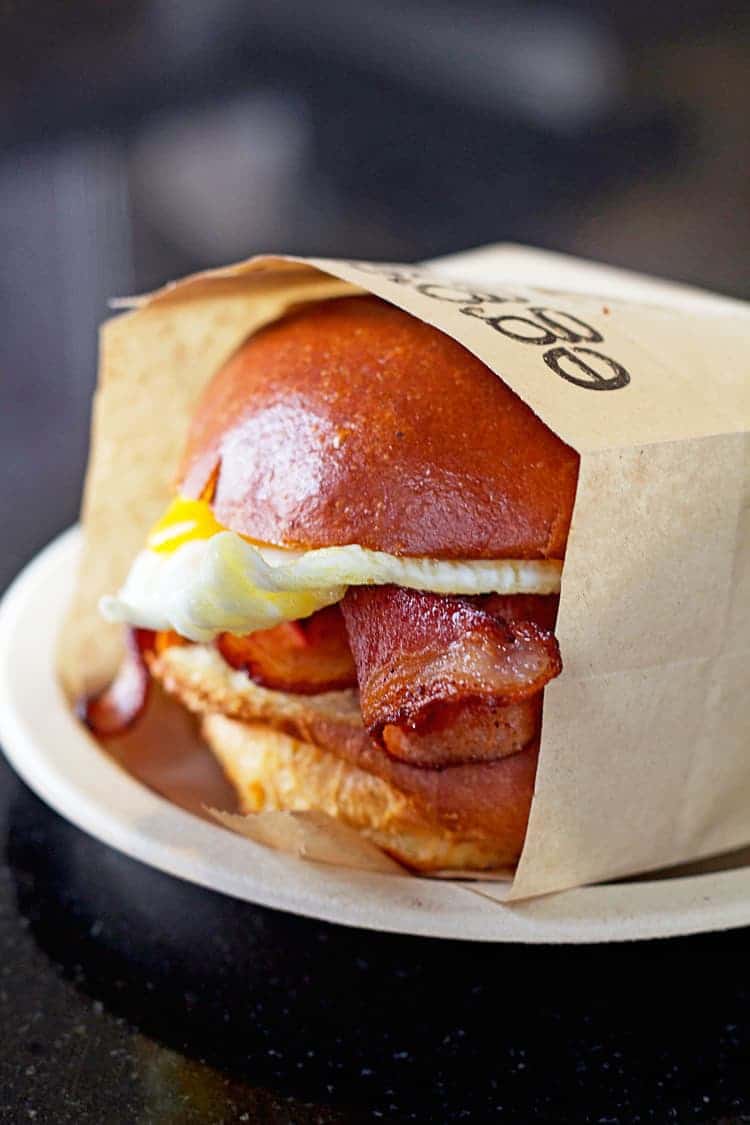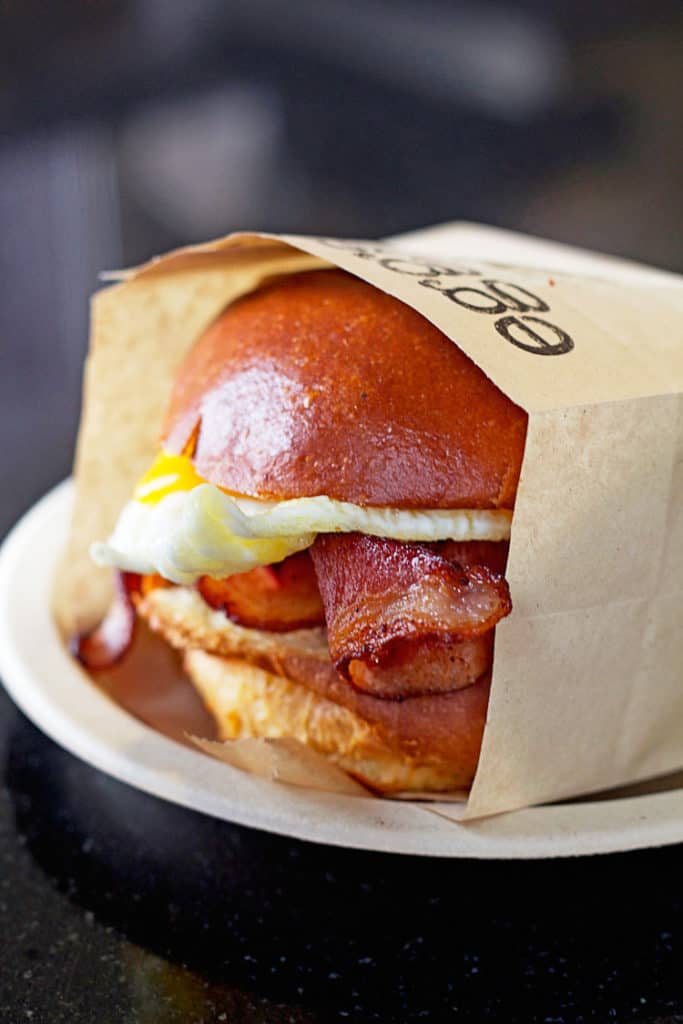 This was another location that I made two stops at. The first time was with the hubby in February then back again I went to the Market to eat with Kit. What a fun experience this place is, and each time the line was out of control. Everyone said it was one of the best restaurants in Los Angeles, and we totally believe it. I totally get it! It's an amazing location for breakfast where you can seriously get your egg on.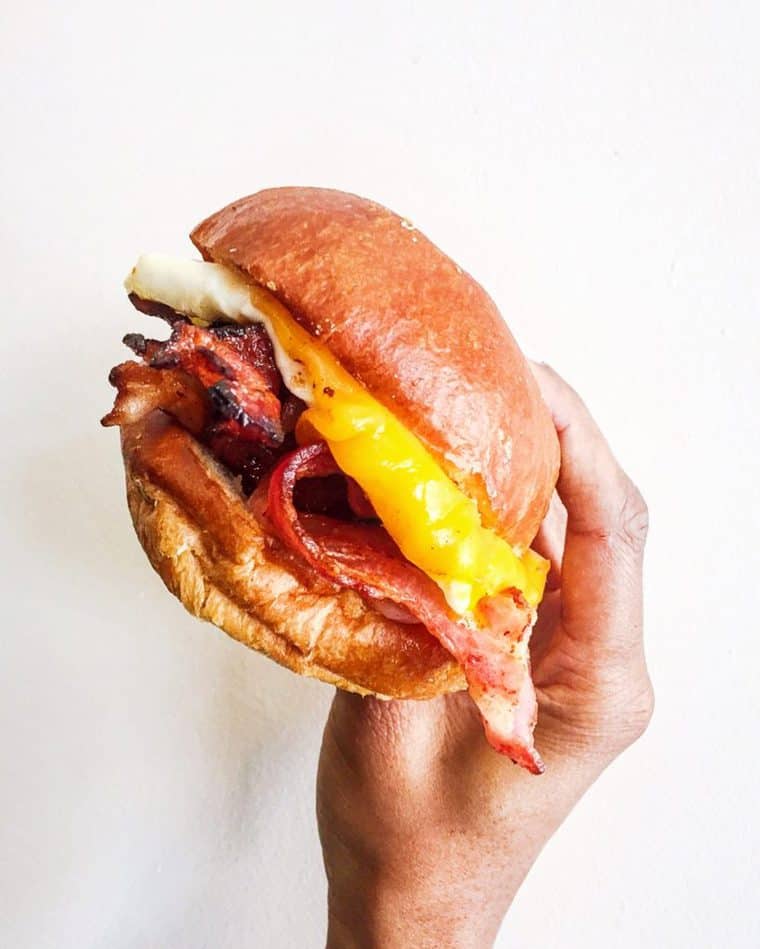 Below are MORE of the best restaurants in Los Angeles you should definitely check out! You will now know where to eat in LA!
In N' Out Burger – Need I say more?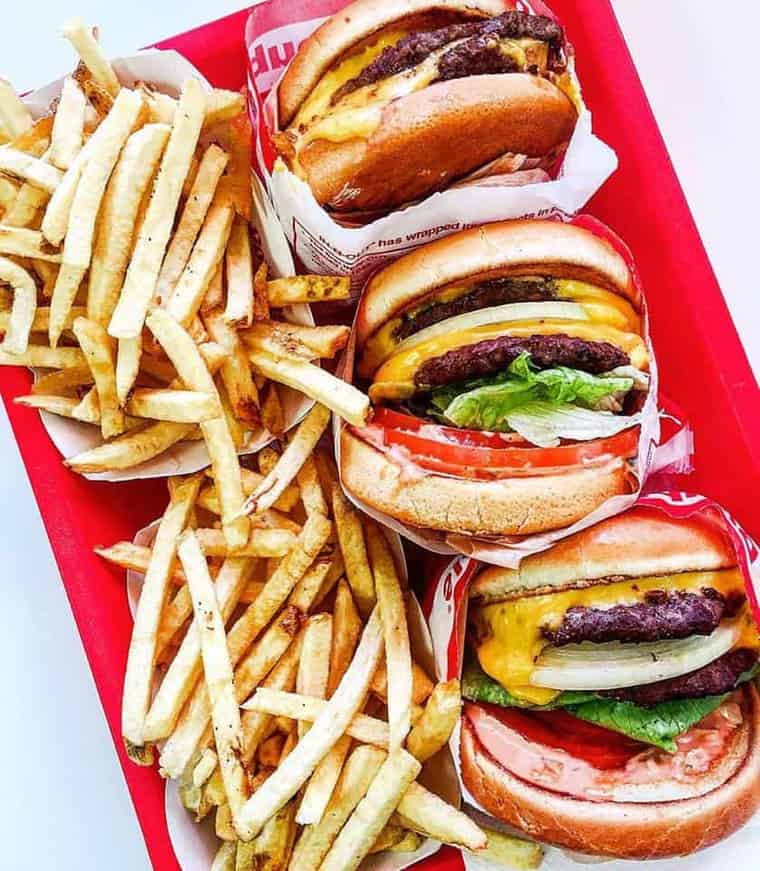 Sidecar Doughnuts – They seriously have some of the very best doughnuts I have ever had. I went with Kit and the lovely Lauren of Lakeshore Lady who took the photo of me at the top holding the glorious doughnut.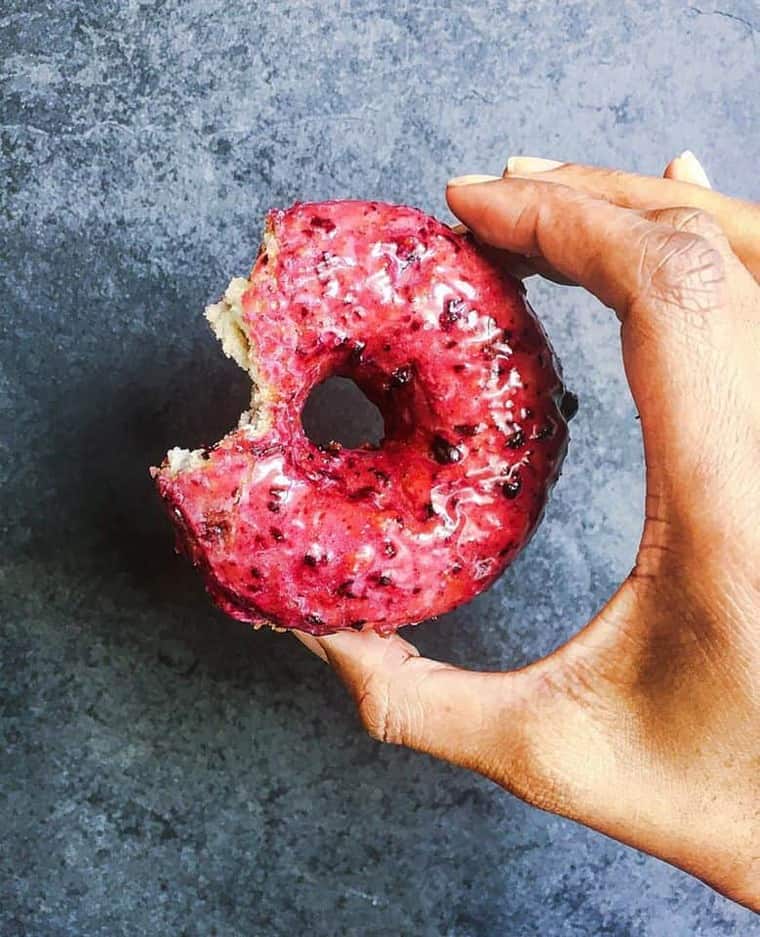 Milk – They have the cutest Ice Cream Sandwiches.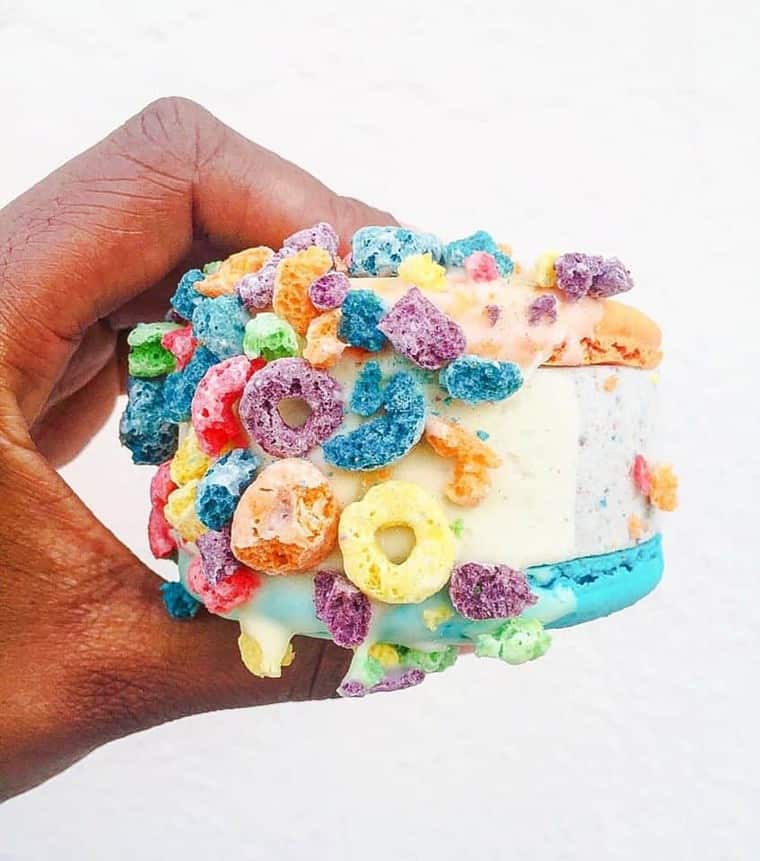 Sprinkles Ice Cream – The hubby said this was the best ice cream he has had in a long time.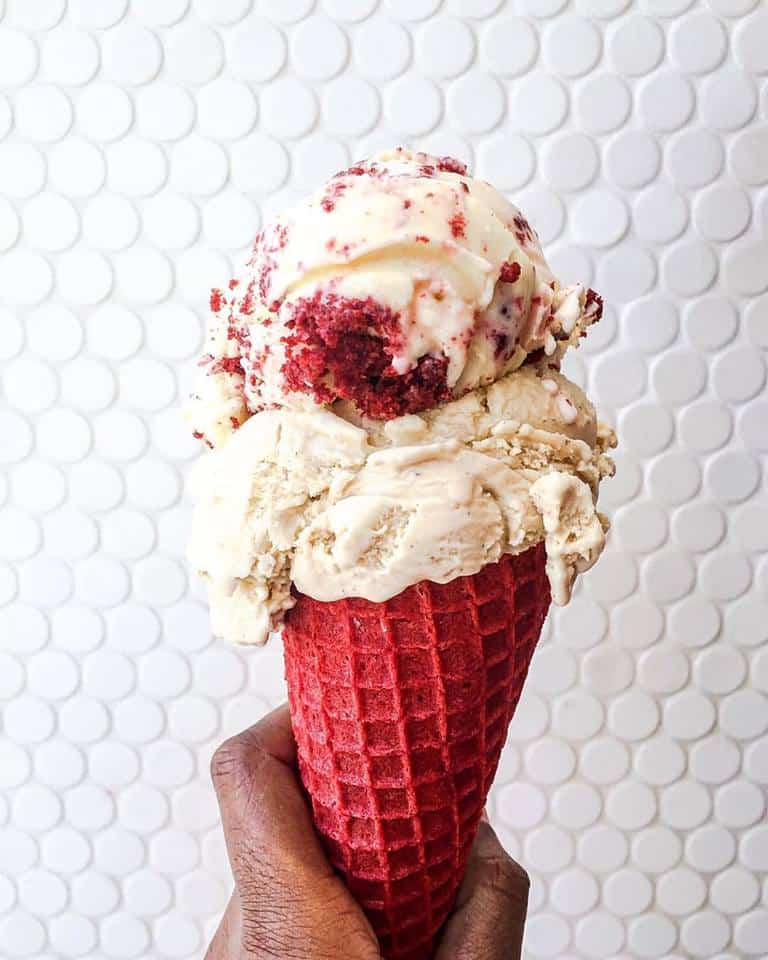 Roscoe's Chicken and Waffles – It's legendary so check it out!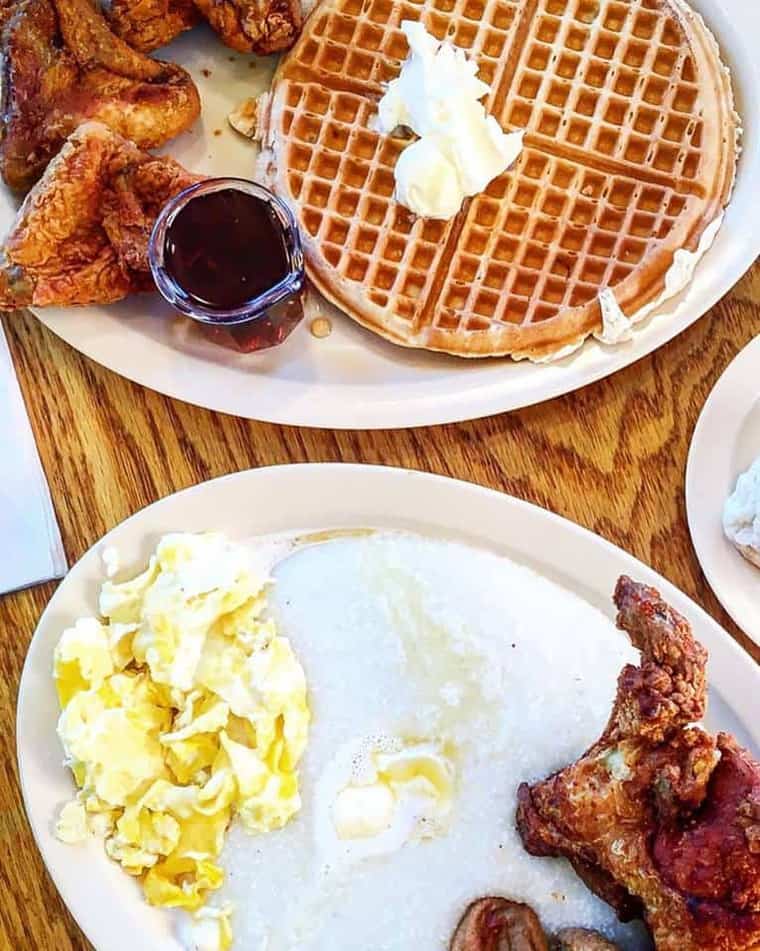 Paul Martin's American Grill – If you are ever in the Pasadena area, this is a must try. Classic and seasonal flavors at their best.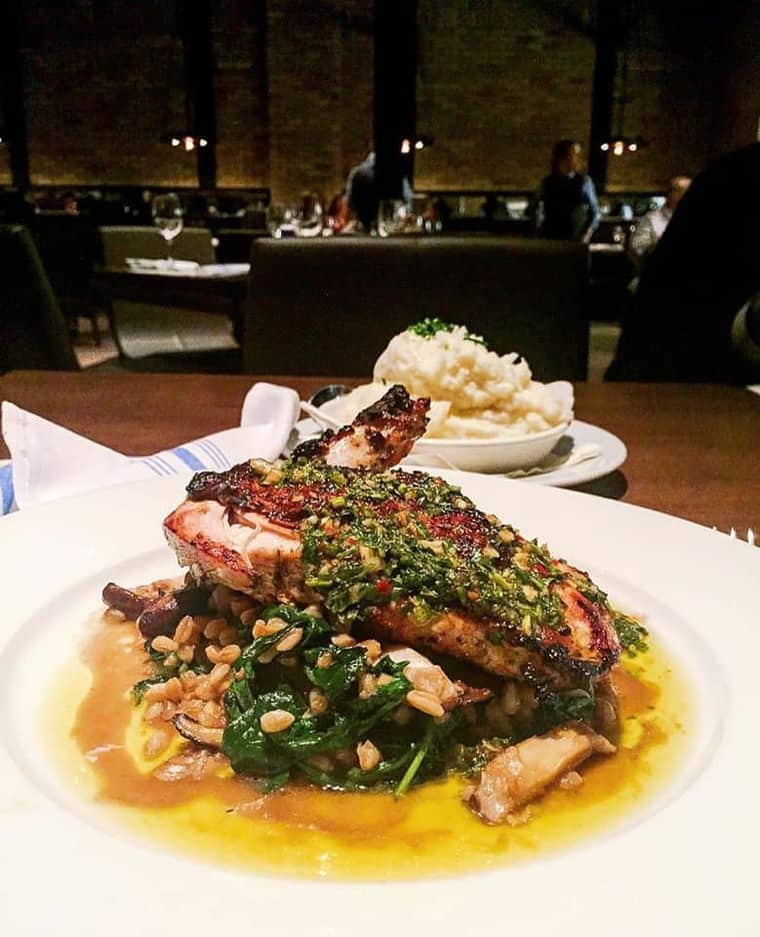 I hope you enjoyed this amazing Best Restaurants in Los Angeles edition of Where to Eat in LA. If you want to check out more of my eating adventures all over, make sure you are following me on Instagram! And check out my hashtag #GBCakesTravels.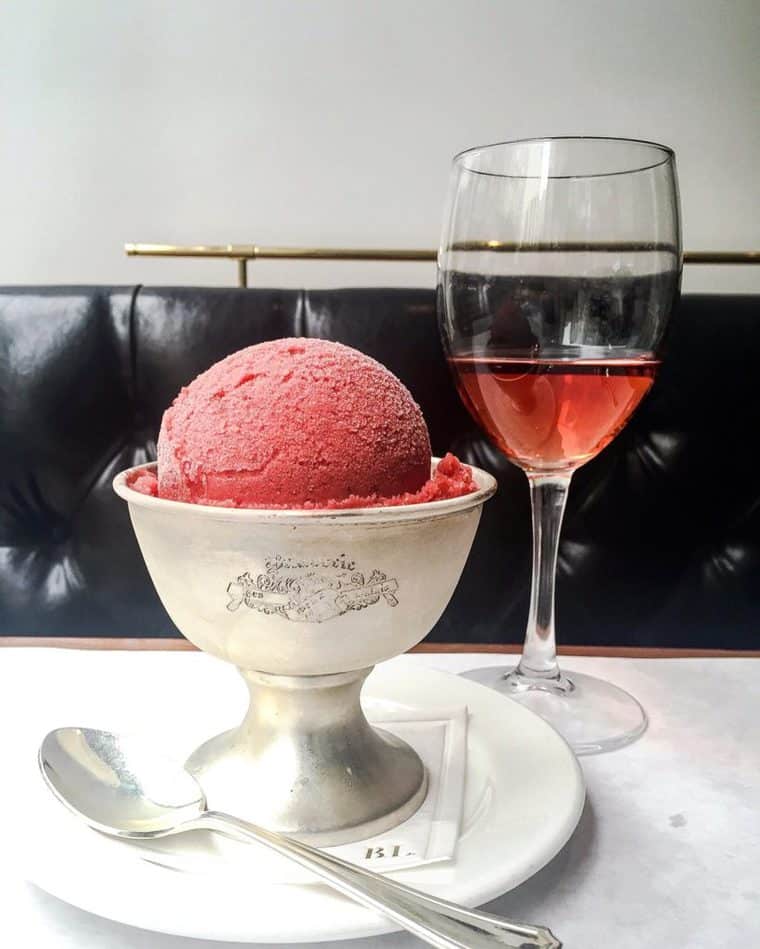 Tune in next time for my top restaurants to visit in a city near you!