I am finally getting a moment to write a recap of Harmony's first birthday party that went out without a hitch. To say it was magical is an understatement. I seriously had the very best vendors in all of the land there to pull together the vision for this party. It went beyond my wildest dreams. A huge thank you to everyone involved.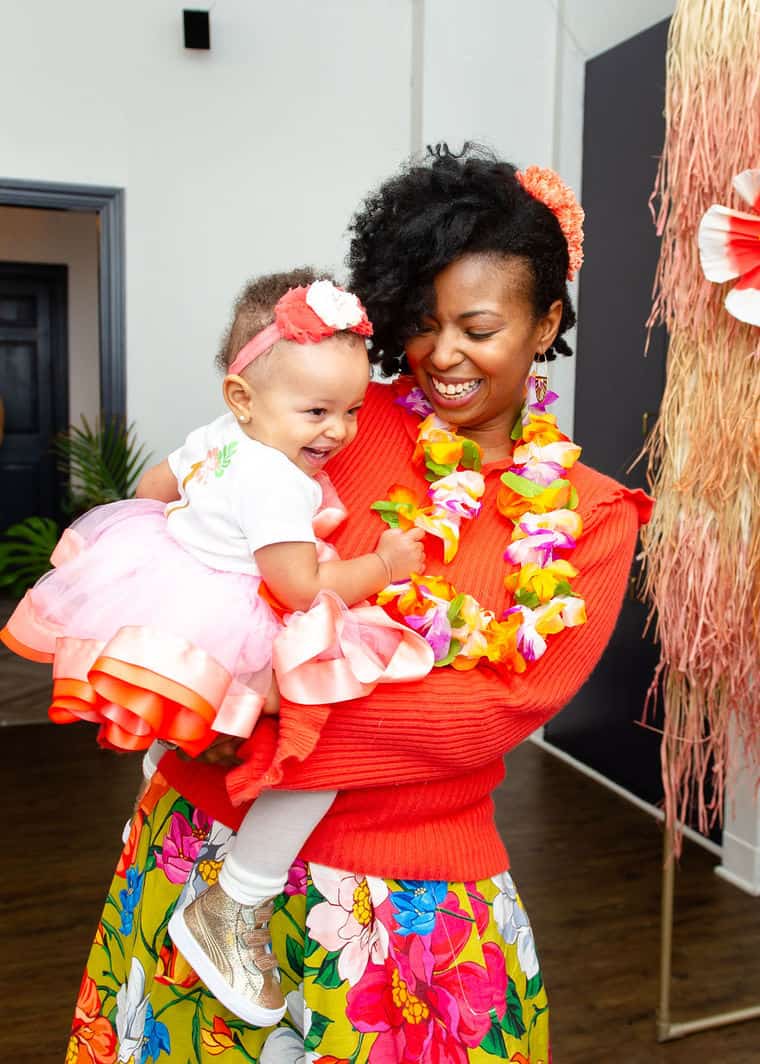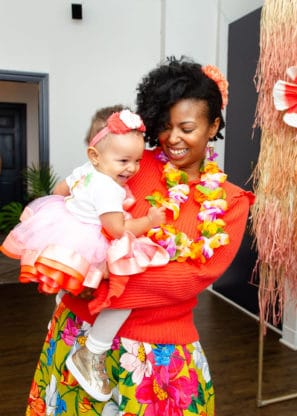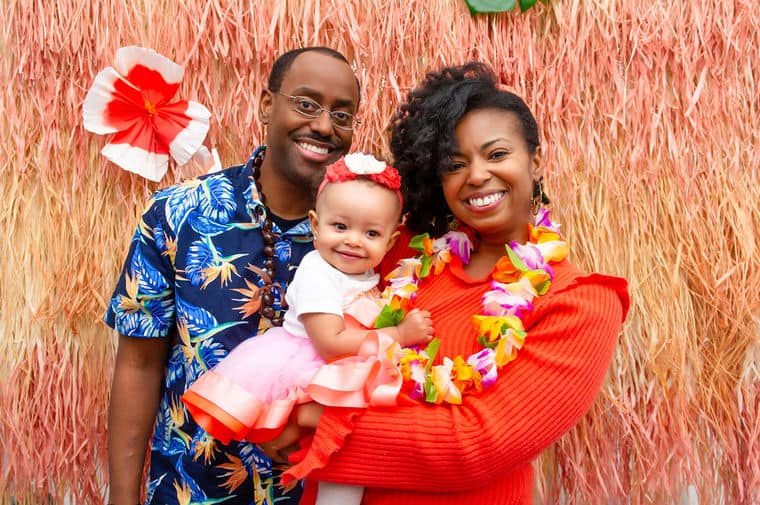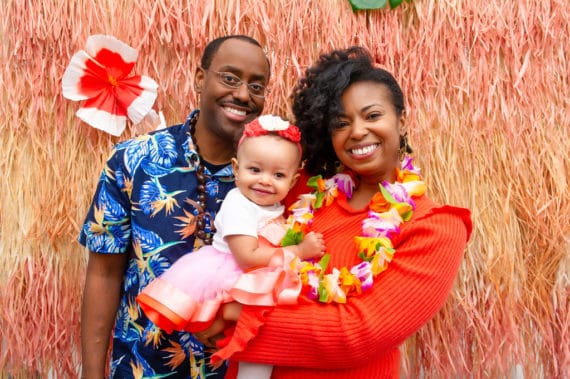 From the very beginning, we had a Hawaiian luau in mind. At first, it seemed strange to go against the season. Most parties in the middle of February have a winter wonderland theme but considering we live in Chicago, my husband and I thought it would be a nice break to bring some sunshine to freezing cold weather.
Most of you know our alligiance to Hawaii. I was married on the island of Maui seven years ago, and also babymooned there for a week. It is by far my favorite place on earth, and I cannot wait to introduce Harmony to it one day on vacation in the near future. I hope it becomes one of her favorite places as well.
A Hawaiian luau in the middle of winter was just the ticket once we settled on our theme, and we didn't vear from it one time. My friend Nicole Marie of Nicole Marie Events helped me to conceptualize some amazing ideas for the party and then my friend Amber of Events with Ambiance took the ideas to another level.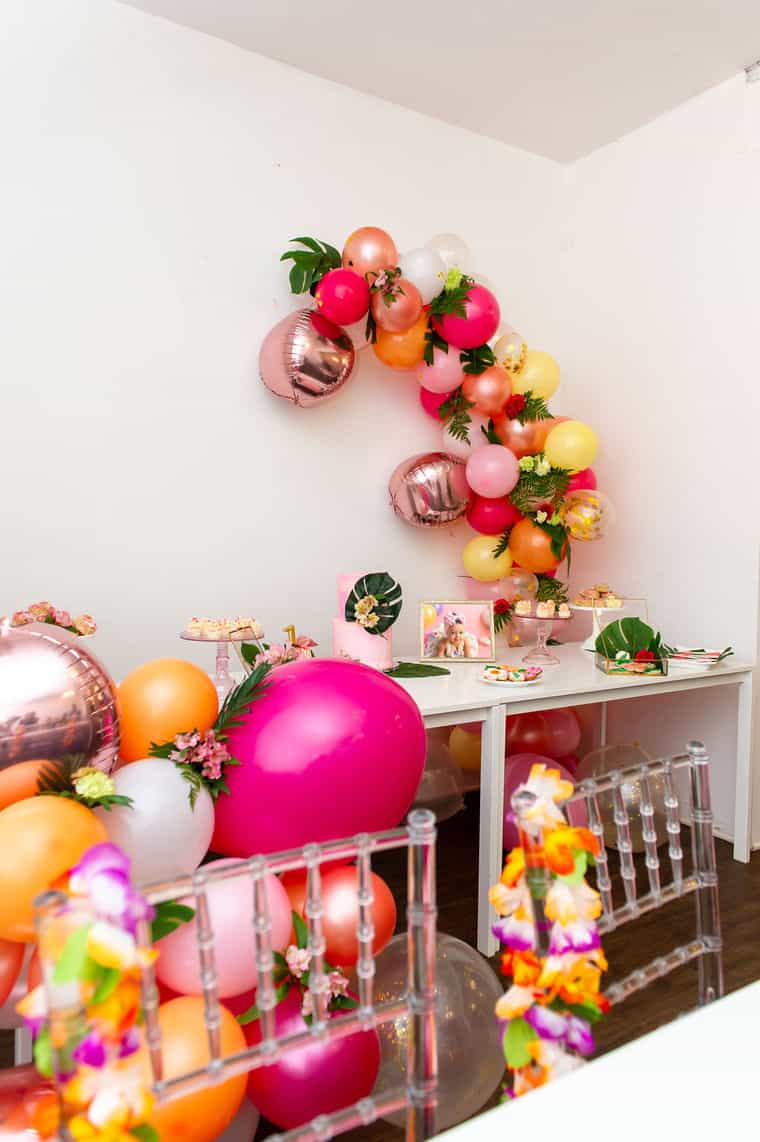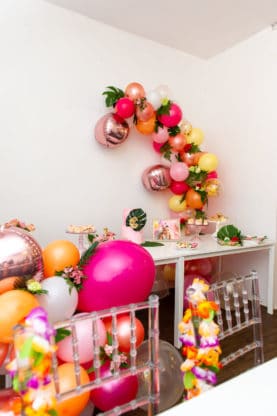 We settled on a sunset color scheme of corals, peaches, and pinks with hints of green found in nature and palms throughout the space. We decided that a white space would be best for creating a clean blank canvas to bring the theme alive. Chicago Vintage Weddings is such a gorgeous event space in Chicago, and it was just quaint enough for our event. We knew we wanted a smaller birthday with just family and very close friends of the family so we settled on a guest list of just about 35 people.
Once we had the location booked, we started working on the logistics. We went to my friend Chef Aleta of Loquacious Catering to decide on a delicious tropical inspired menu that didn't go too far but went just enough to feel a hint of the them. We enjoyed Cilantro Lime Shrimp, Pulled Pork Sandwiches on Hawaiian Bread and Mango Jerk Wings along with a tropical strawberry spinach salad. My aunt made the punches which were so delicious and perfectly tropical in their glass pineapple canisters.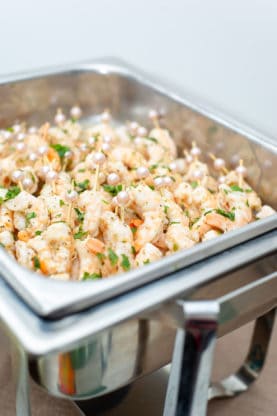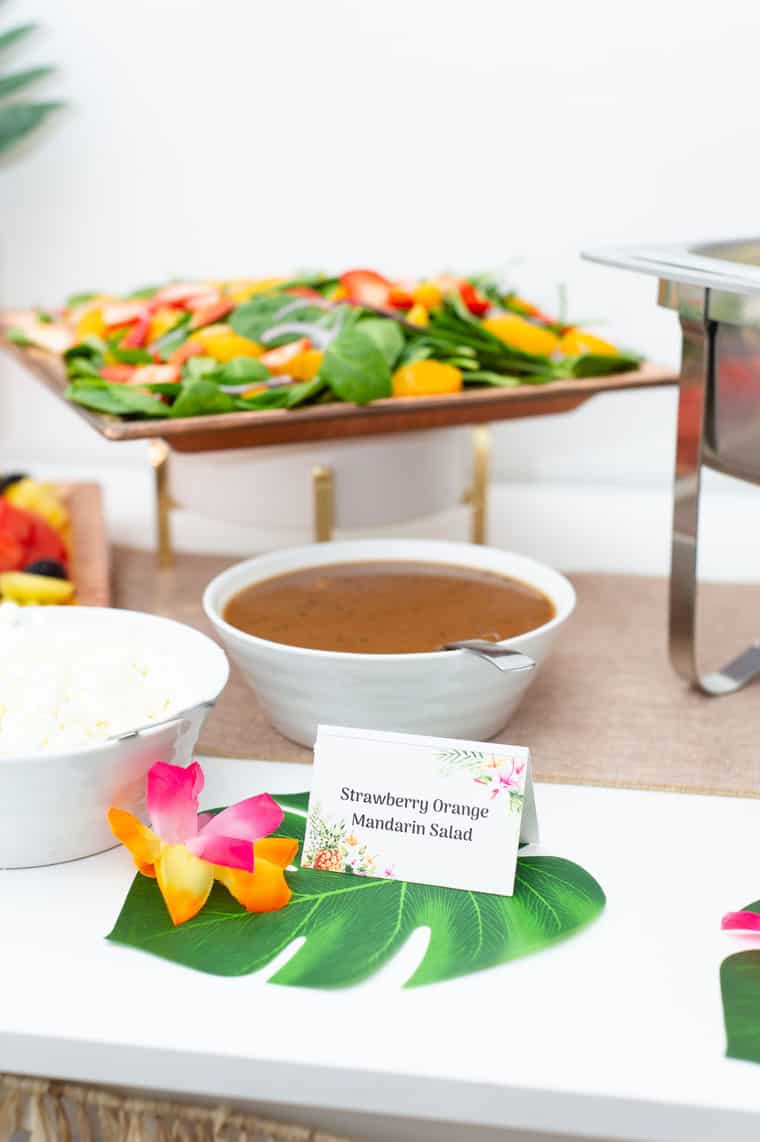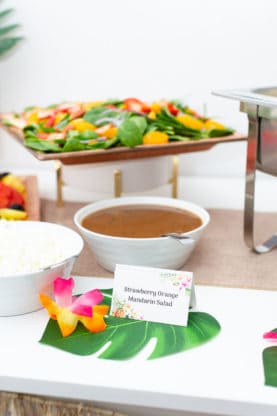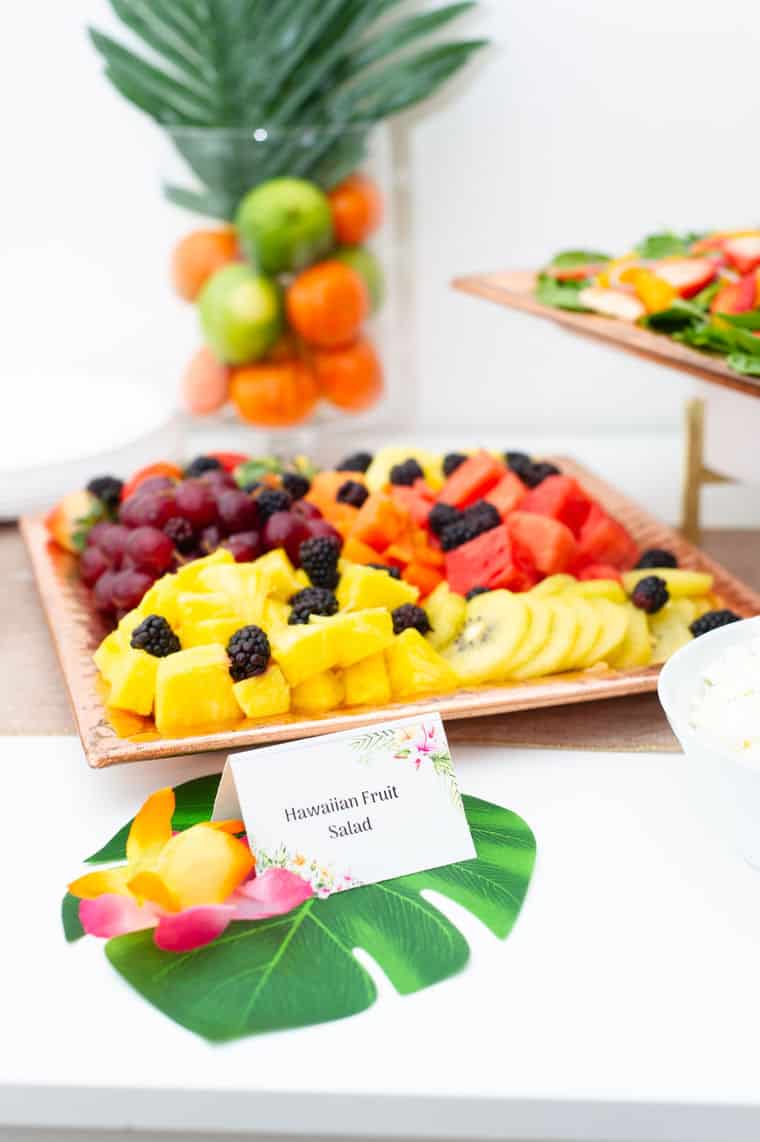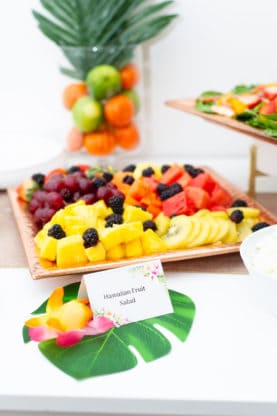 For dessert, we used my dear friend Tracy of Yumsquared. She not only supplied a full sweets table, she made the gorgeous balloon garland that anchored the entire space. She really pulled all of the gorgeous colors of the color scheme together in such a gorgeous way, and the way she also utilized the palms in the design was stunning. The main cake was a vanilla cake with a pineapple filling and a chocolate cake with strawberry buttercream filling. It had a gorgeous watercolor look of pink and peach with the palm serving as an anchor. We also served brown butter rice krispy treats, lollipops, coconut mini cupcakes, and her smash cake.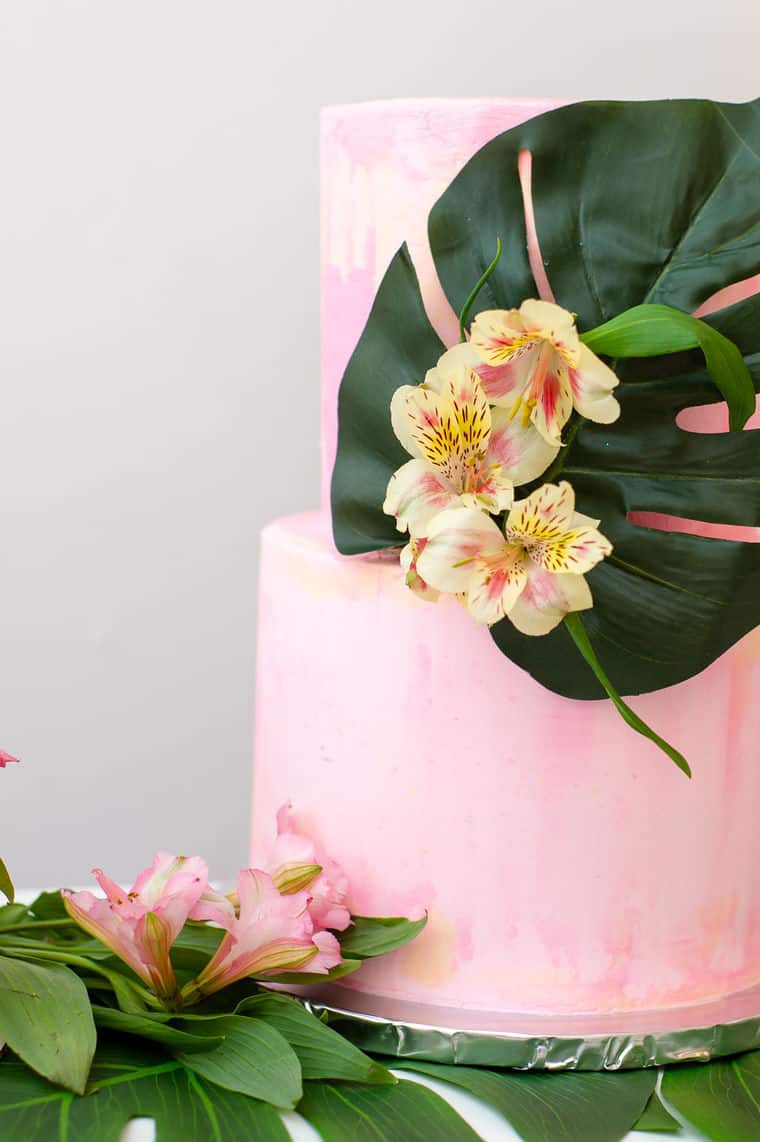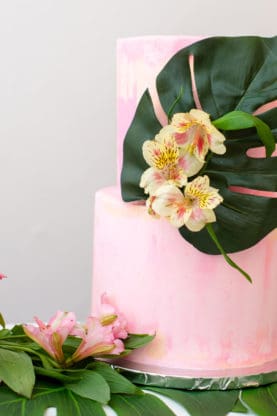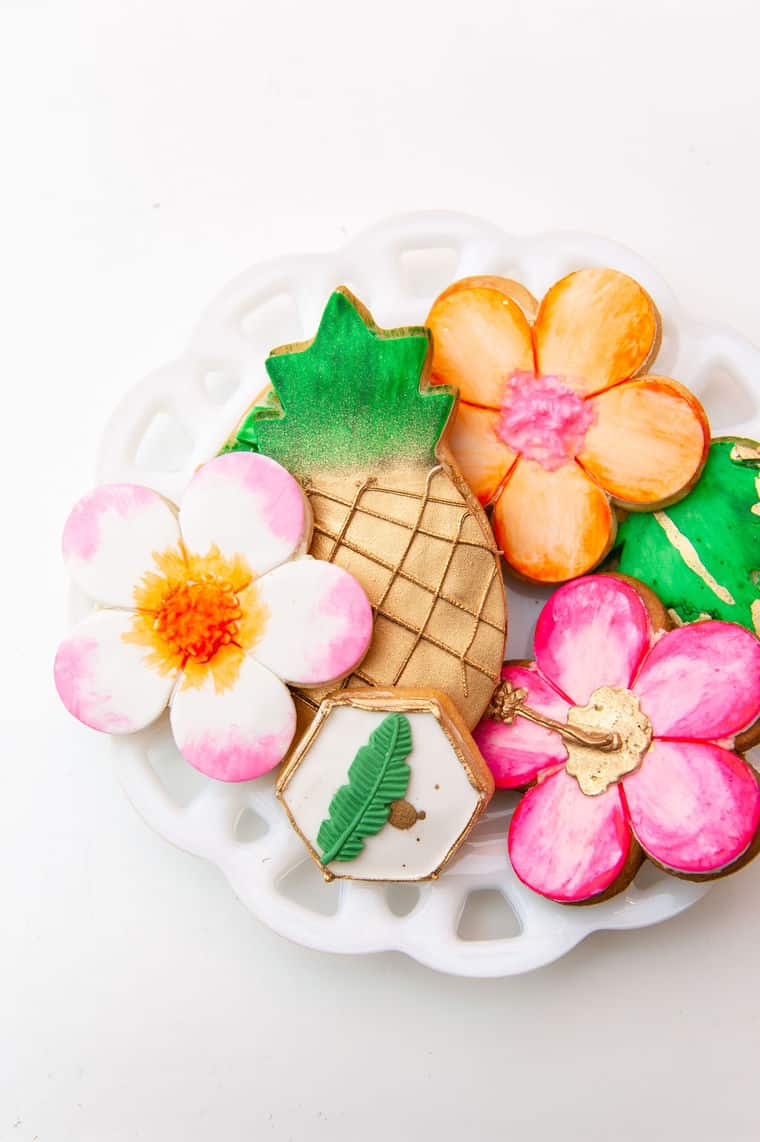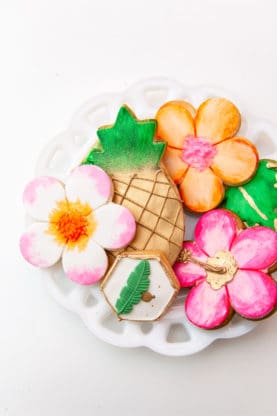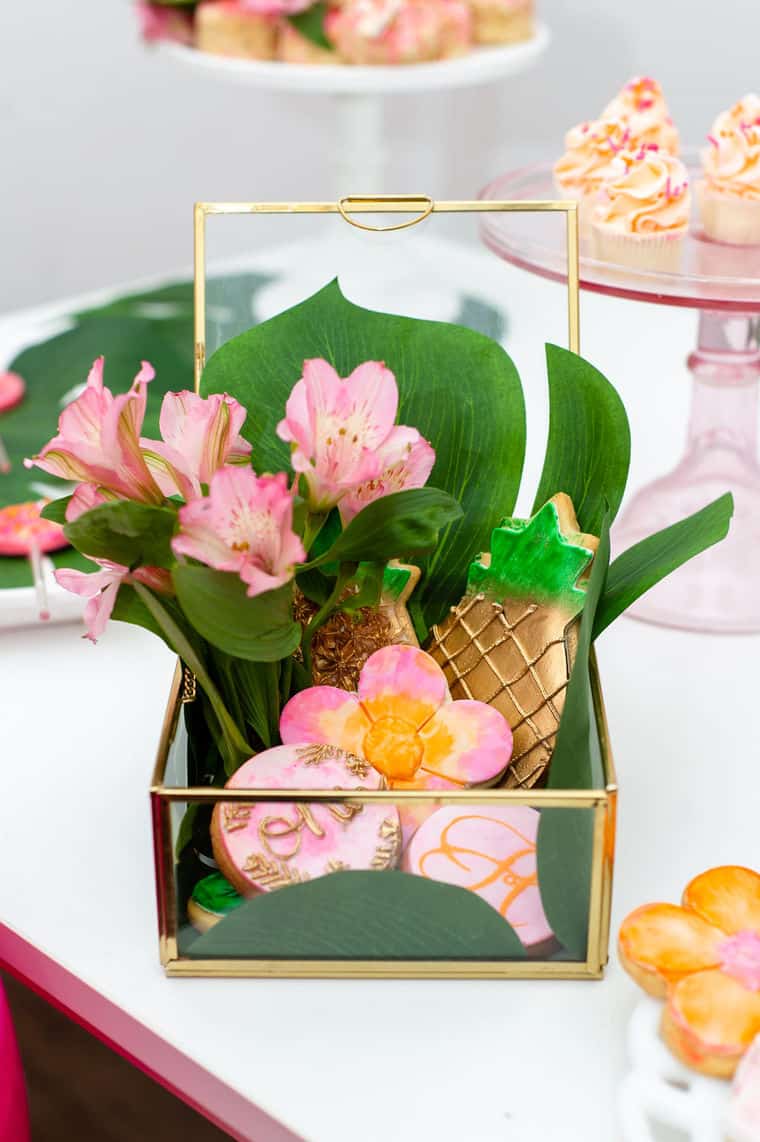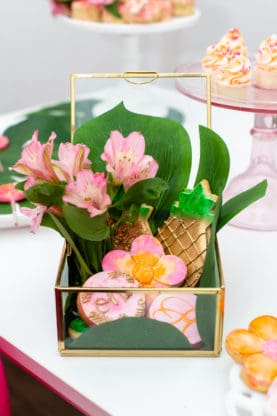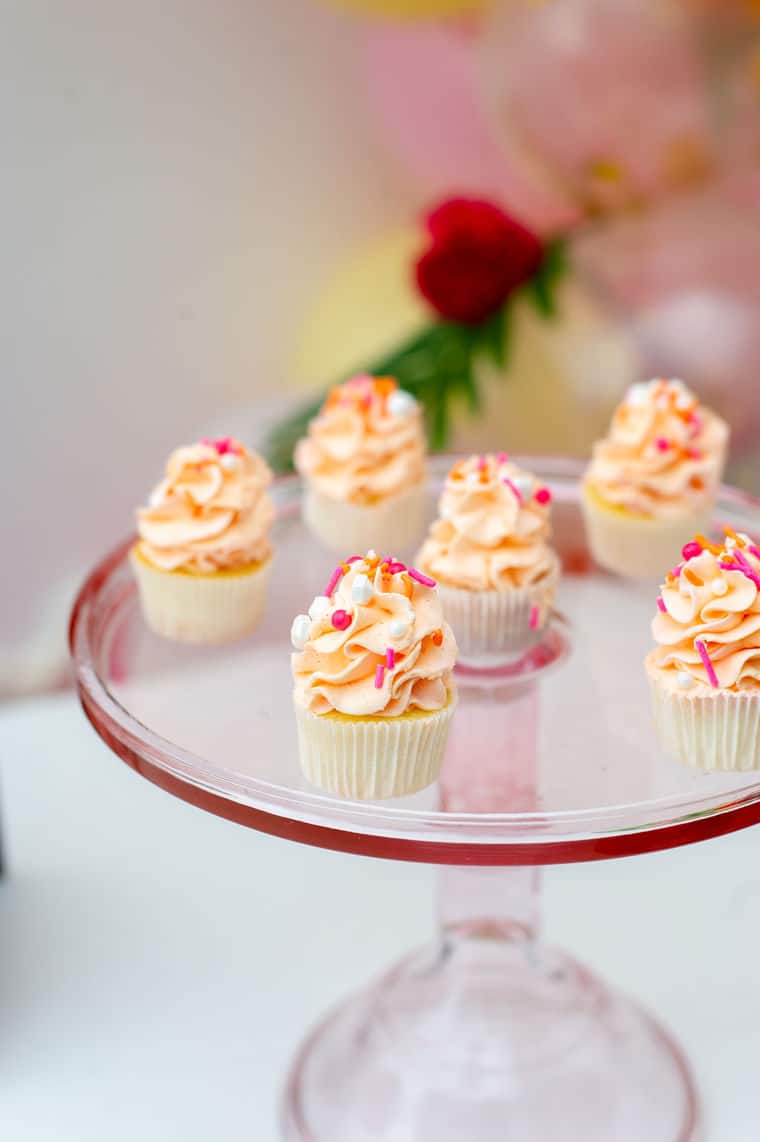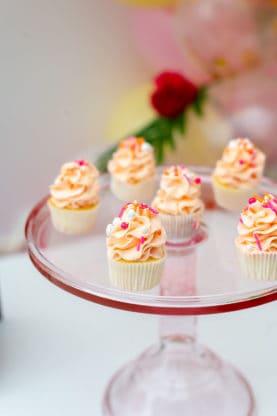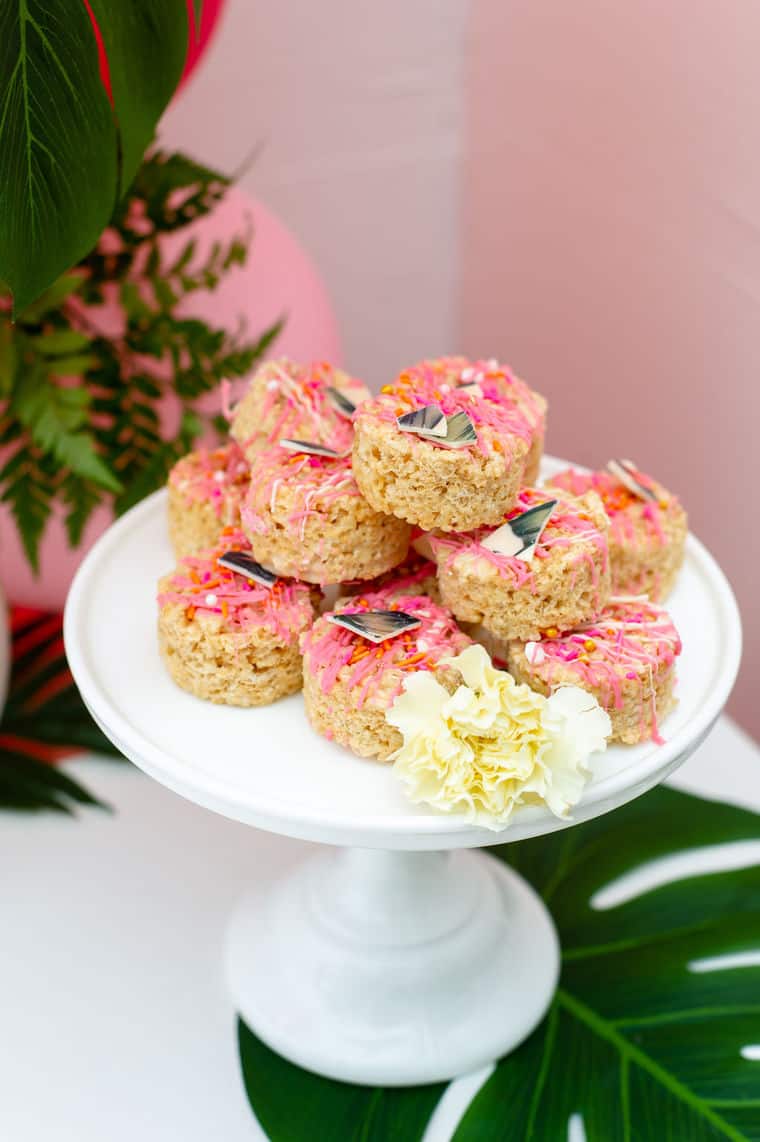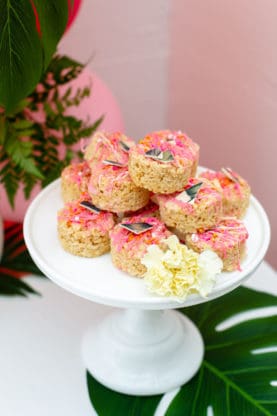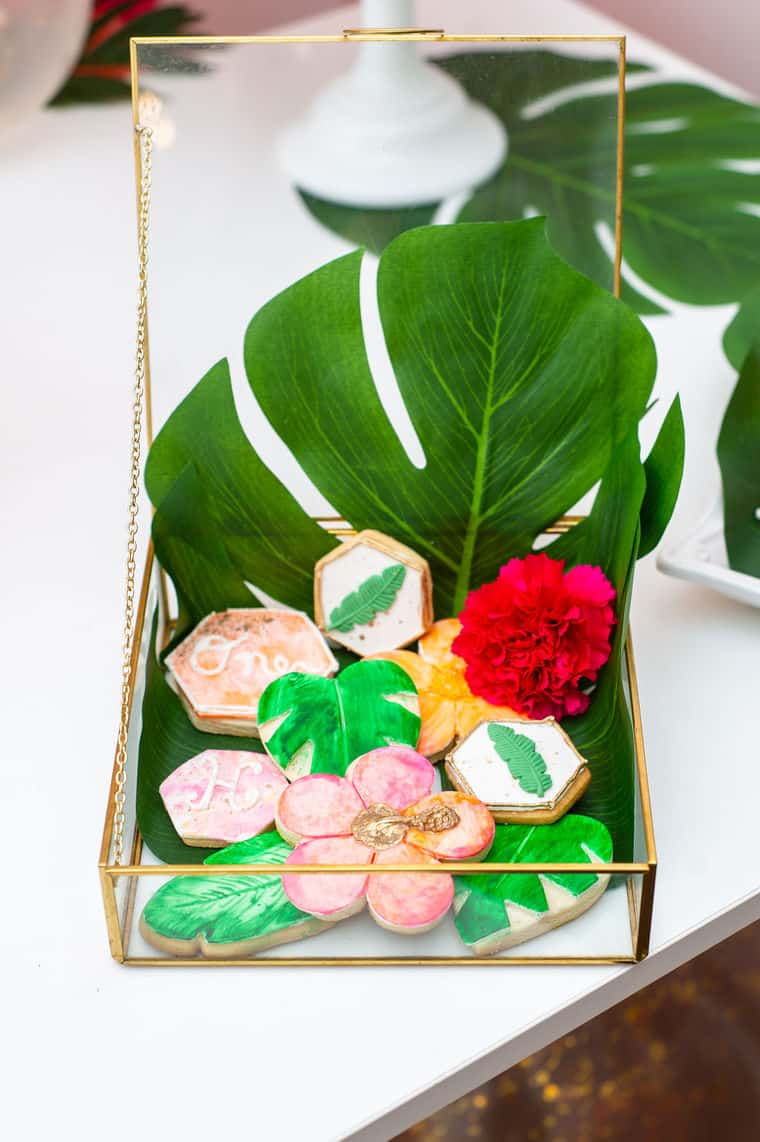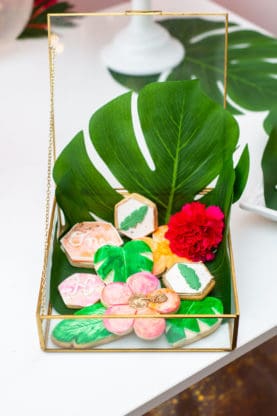 Speaking of decor, we added florals from Flowers for Dreams to the space in our colors and added nature's beauty with pineapples and other fruit to tie together everything. We also worked with Black Candy Design to create an incredible backdrop that would bring the feeling of a luau into our space. She hand painted paper flowers in our colors and created a custom grass skirt layer to hang them against. It was magical and was such a wonderful photo backdrop and background for our entertainment.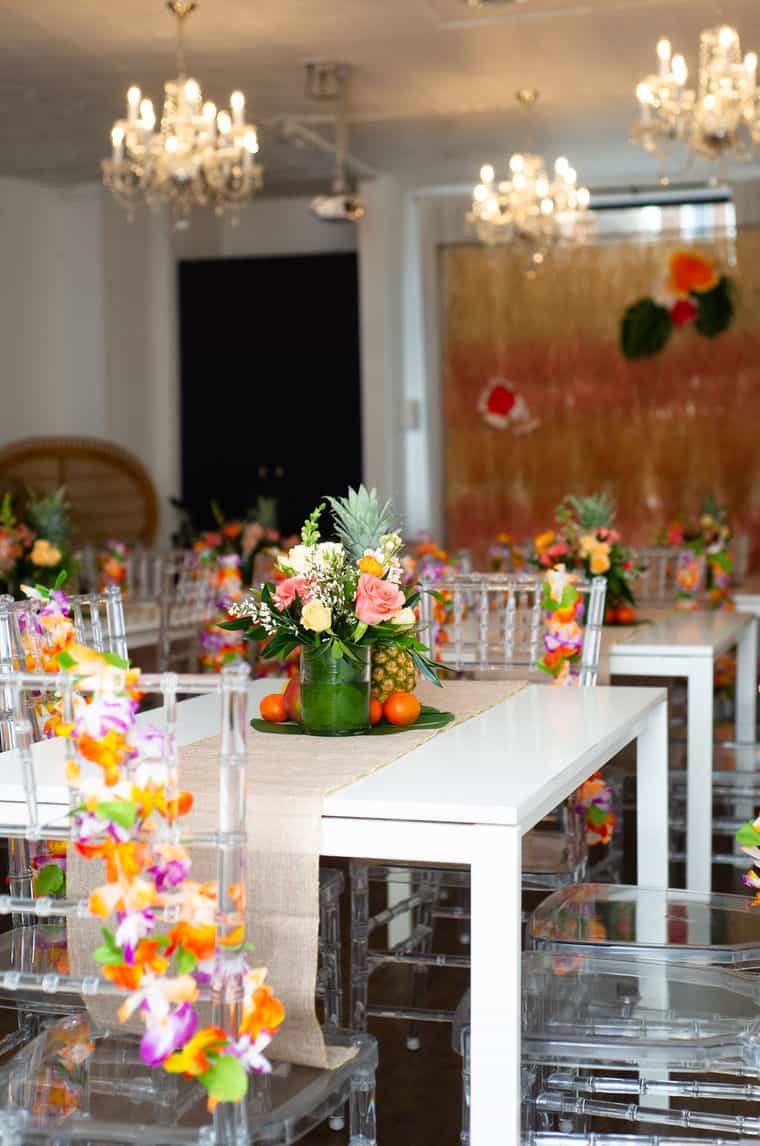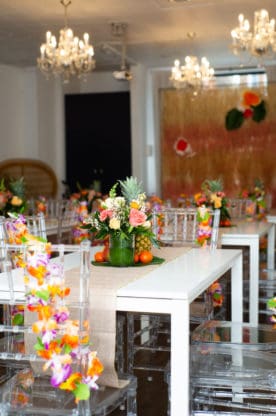 Speaking of entertainment, what's a luau without luau dancers? We surprised our guests with luau dancers from Chicago Aloha Company, and they were amazing. They performed a 30 minute show and even involved our guests. We learned choreography and had a blast doing it.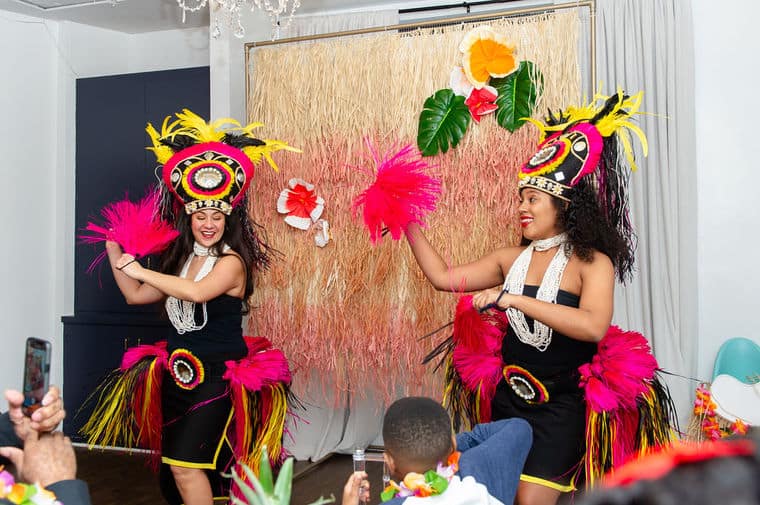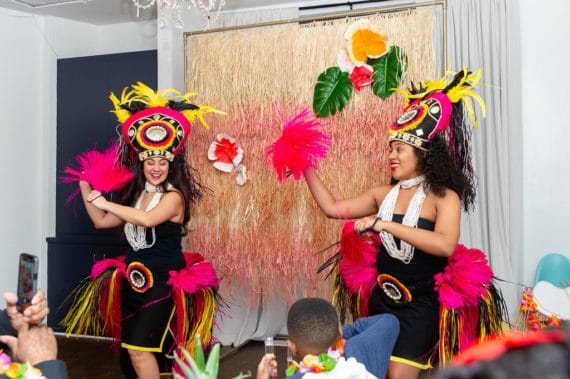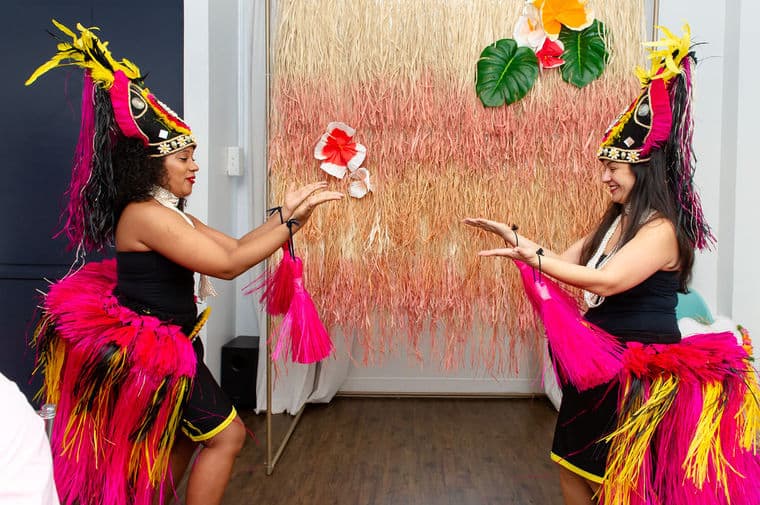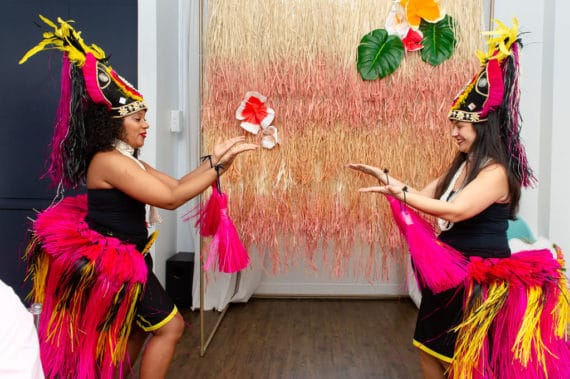 Lastly, I must talk about Harmony's outfit which was a combined effort of flawlessness. I started with my friend Jennifer of Lola King Designs who created a custom embroidered jean jacket with hibiscus flowers and a pineapple and an adorable metallic onesie with her name and the number one on the back. I found the cutest gold glitter high top pumas, and her skirt was a work of art. Thank you so much to Crafitique By Ro who made her tutu to match perfectly. It was a gorgeous sunset inspired ombre with gorgeous ribbon. And she made it twice! (The first one got lost in the mail right before the party during the epic polar vortex). I panicked and she was kind enough to make another one for me.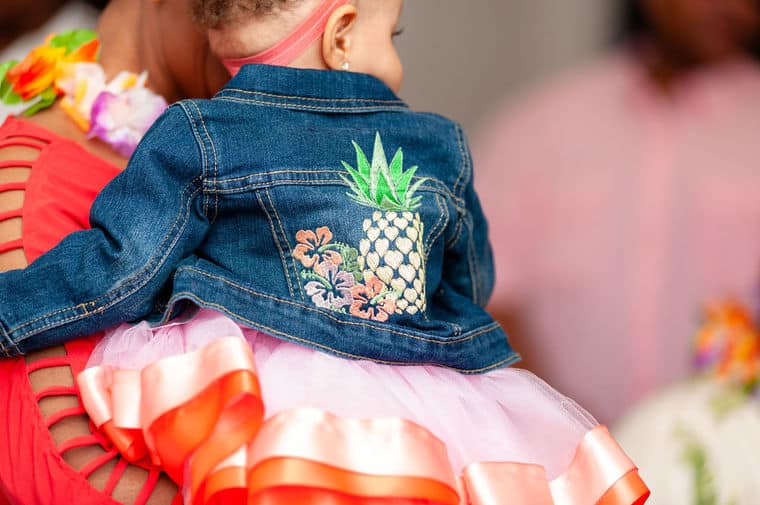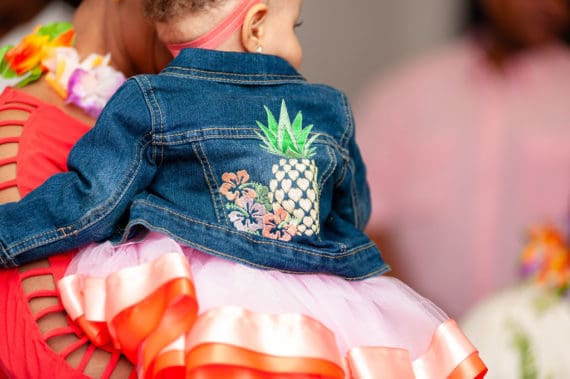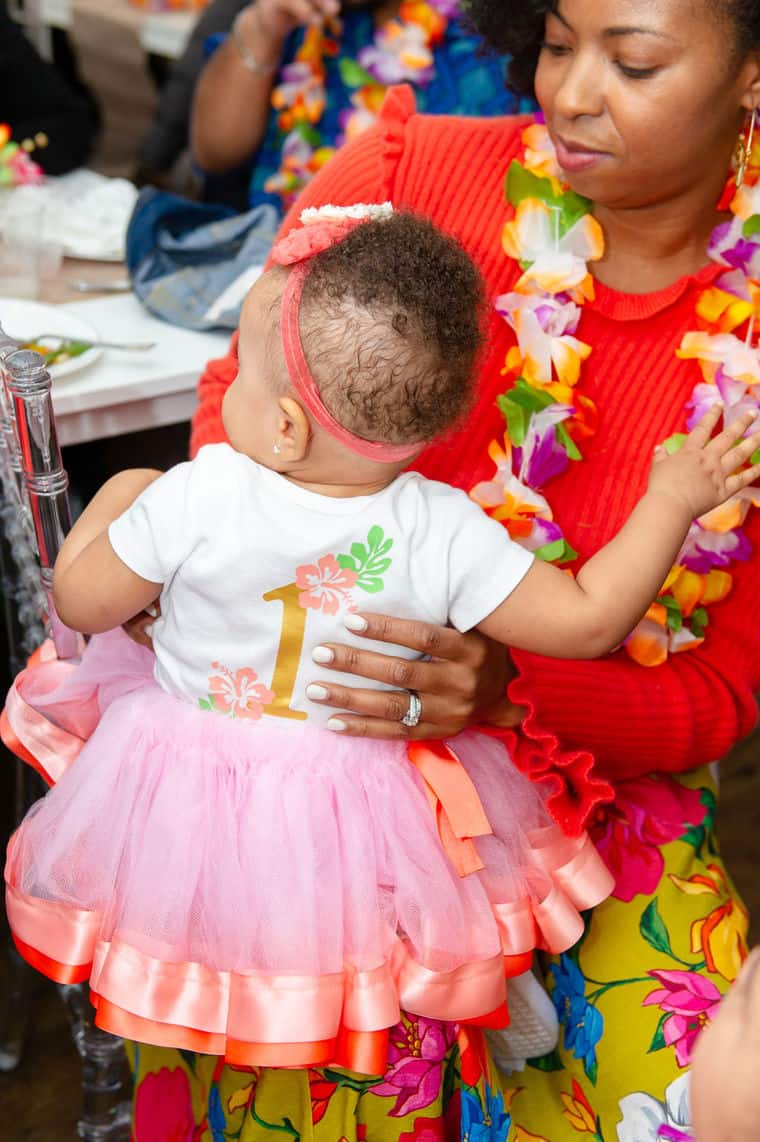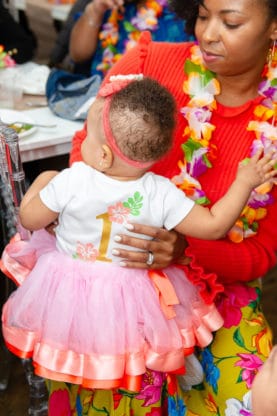 I am so so grateful for the incredible vendors that made this event feel so special. I went a little overboard but you only have a first birthday party one time. I wanted to go as over the top as possible the first year without going too insane so we kept the guest list small and shared a wonderful intimate experience with them.
Here are some tips I learned while planning Harmony's First birthday party.
Keep the guest list intimate and as small as possible. I've heard of people having over 100 people at a first birthday party but I've seen it get quite overwhelming for the kids. The entertaining and activities can be a lot of stimulation so I decided to keep it to family only and that worked out best. She felt much more comfortable.

Schedule the party around her naptime. I made sure Harmony had a super good nap and a nice bottle of milk before her party began. She was in a much better mood because of it.

Have fun with the theme. Harmony isn't old enough to tell me what her theme should be so I took full advantage of that. I went with the theme we would love. I have plenty of years for unicorns in my future.

Have activities for the kids. First birthday parties are usually for the adults since the guest of honor has few friends at that age. However for the kids in our family, we made sure we had tons of activities like coloring sheets and crayons and activities to keep them busy and engaged.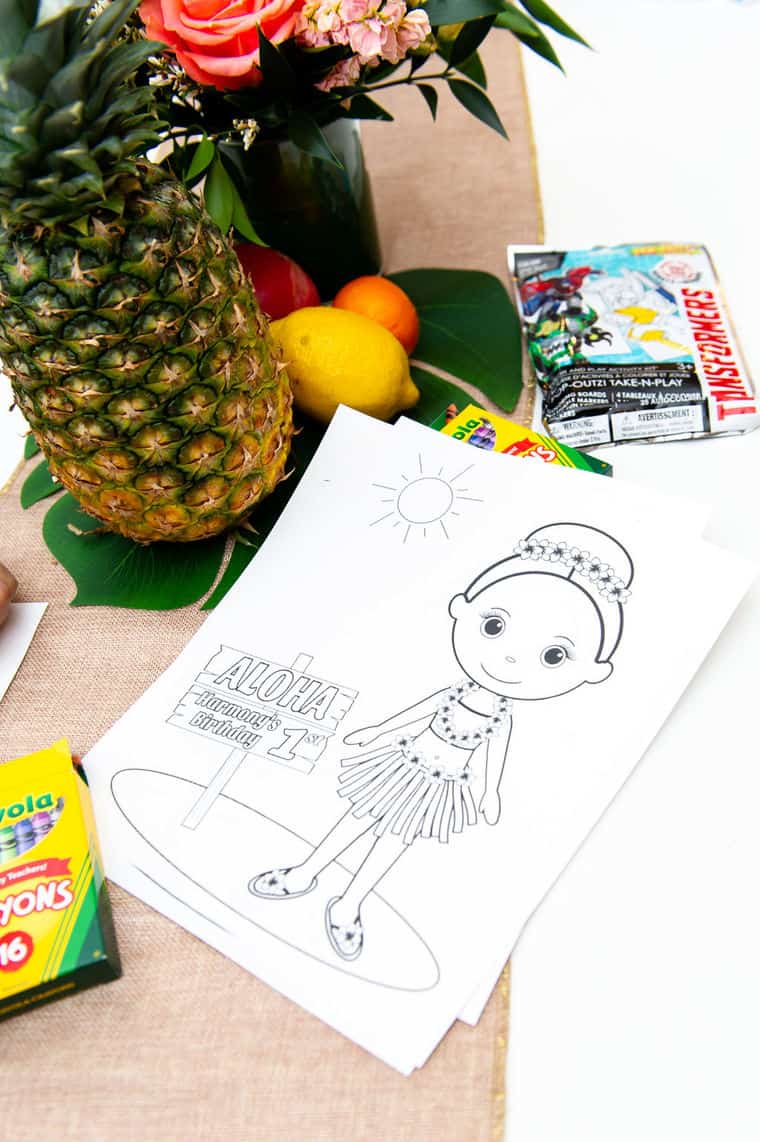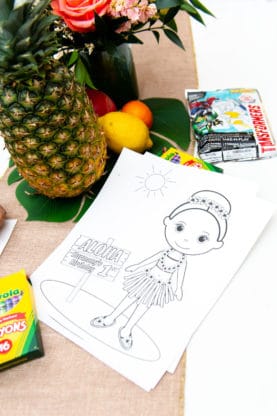 Definitely do a smash cake! Even though Harmony didn't eat an ounce of her cake, it was so darn cute for her to have it and put her small little fingers in it. I enjoyed it even if she didn't.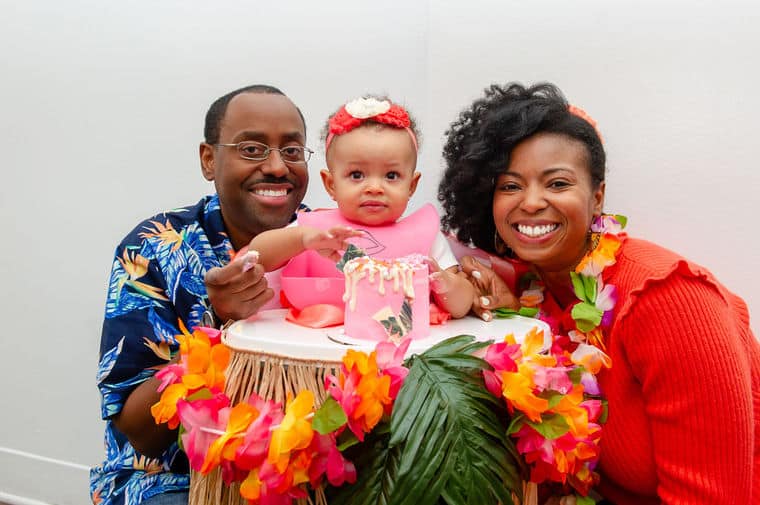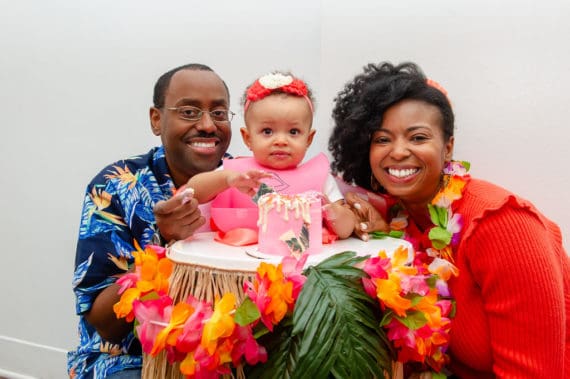 A special thank you to the most amazing vendors is the world.
And a special thank you to the following:
Event coordination: Events With Ambiance
Event concept : Nicole Marie Events
Location: Chicago Vintage Weddings
Cake, Dessert Table and Balloons: Yumsquared
Catering : Yumsquared
Photographer: Nicee Martin
Flowers : Flowers For Dreams
Backdrop : Black Candy Design
Entertainment : Chicago Aloha Company
Harmony's outfit : Lola King Creations and Crafitique By Ro