Learning how to make a roux is one of the most useful kitchen skills to learn and I'm going to show you how to do it! Roux is used to make a wide variety of sauces, gravies, gumbos, stews, and so much more!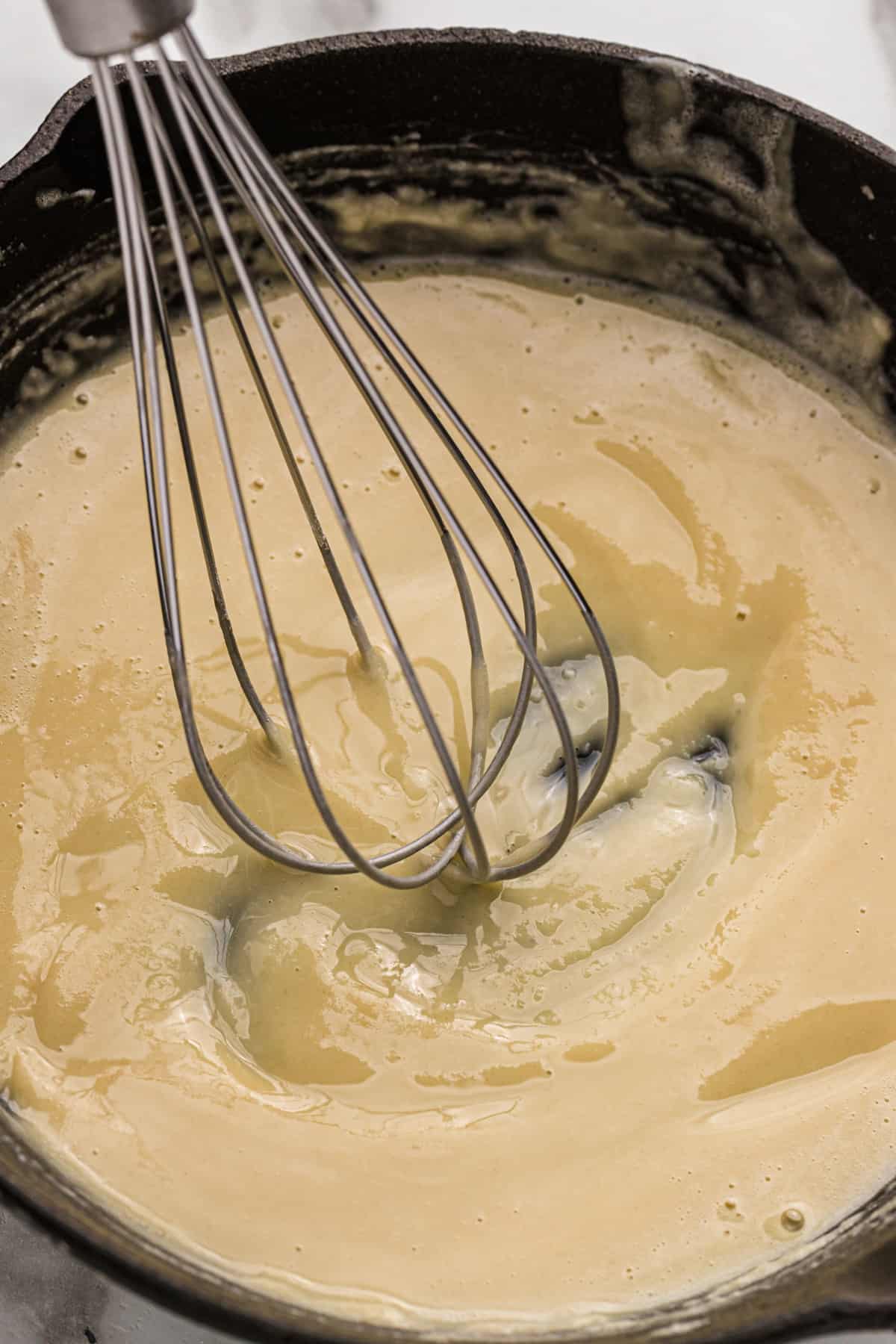 I get a lot of questions about how to properly make a roux for my cajun gumbo and étouffée recipes. So, today I thought we'd tackle the topic together! Knowing how to create the perfect roux is a great skill to have in the kitchen. I use it all the time to add body and depth of flavor to my recipes.
The key to so many incredible Southern recipes is a good roux and this post is going to show you just how to make one!
What is A Roux?
Roux (pronounced RU) is made by cooking equal parts flour and fat, usually butter. It is the base for three of the mother sauces of classical french cooking: béchamel,velouté, and espagnole. This simple concoction acts as a thickening agent, adding richness to anything soup or sauce you can think of.
How Many Different Types are there?
There are multiple different types or stages of cooking it. Depth of color separates these stages. Based on how long the flour and fat are cooked, it will develop one of four shades of brown: light, blonde, caramel, dark.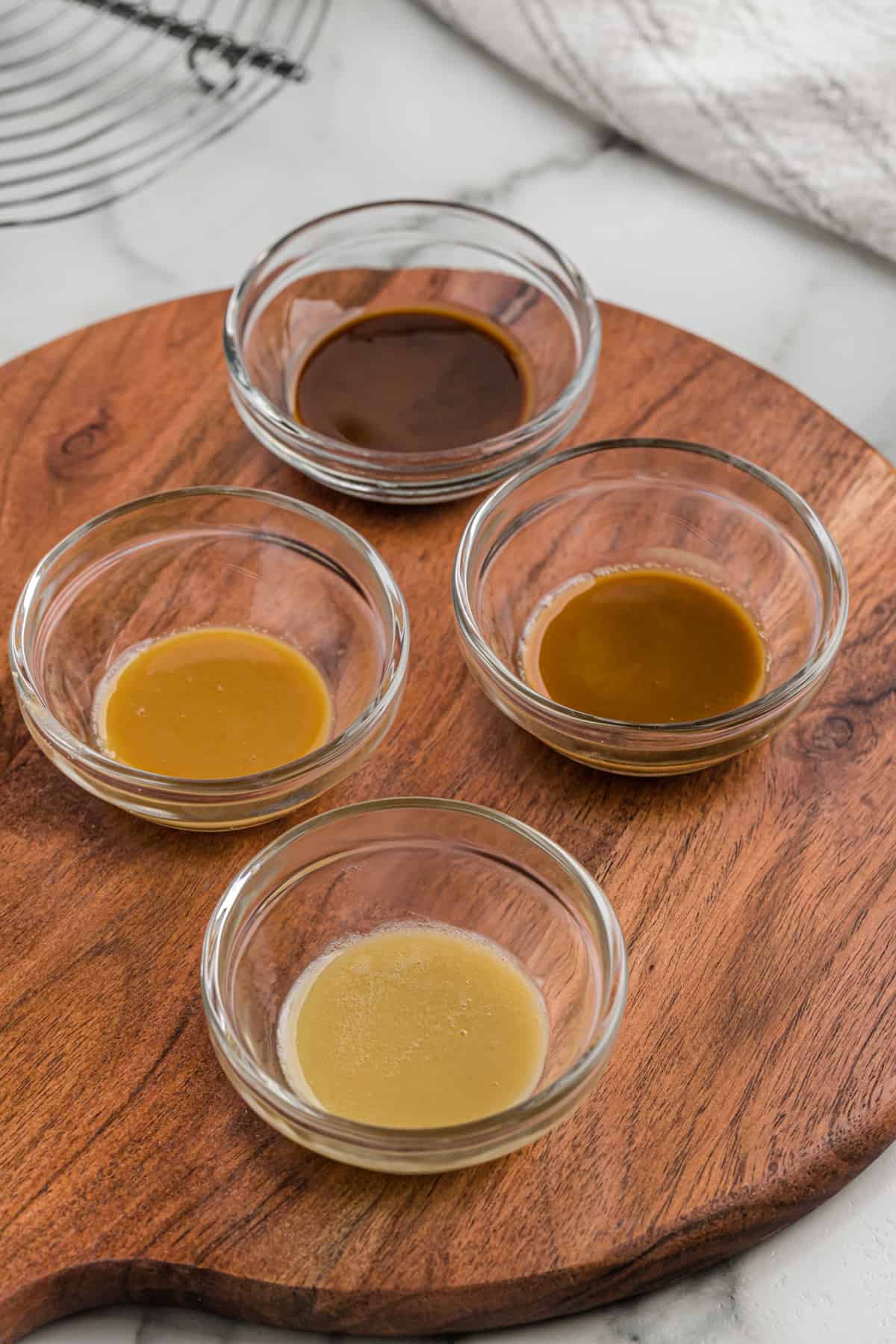 Here are their differences and what they're used for:
Light Stage
The light stage, or white roux, should be slightly puffed after only about 2-3minutes of cooking. The flour will be fully incorporated but just barely cooked and the butter will be a little fragrant. It's used to make simple sausage gravies or cheese roux sauce for homemade mac and cheese.
Blonde Stage
A blond color roux will resemble a super light coffee ice cream. It also has a puffy look with lots of little bubbles. This stage takes about 3-4minutes to achieve and it's used to make lighter recipes like mornay (a light bechamel sauce) or soups.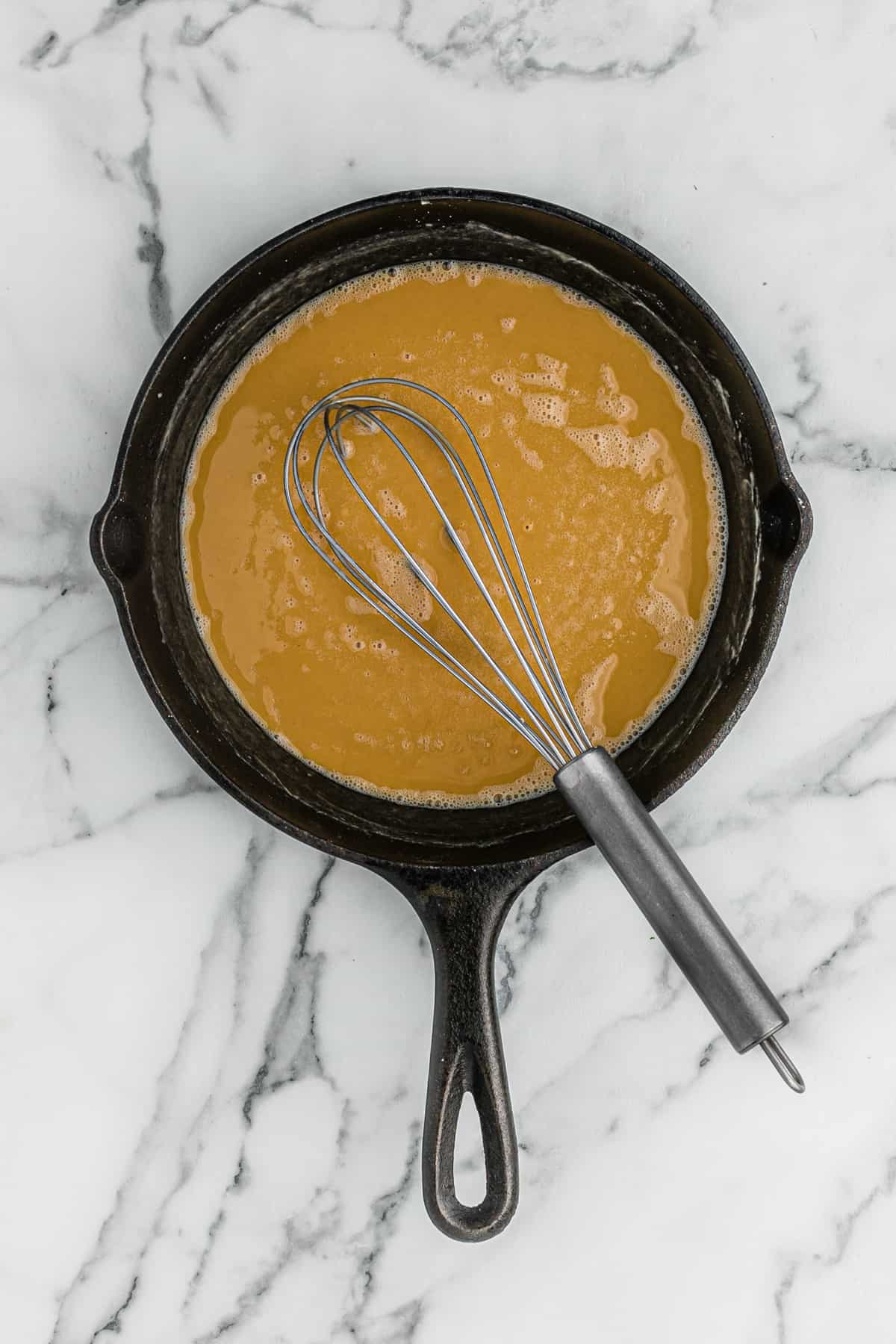 Caramel Stage
This light brown option will be the color of peanut butter and it's perfect for making gravy! It should only take about 5-6 minutes to get to this point
Dark Stage
This deep (almost chocolate-like) brown colored roux is ideal for creole or cajun dishes like etouffee or gumbo. It takes about 7-8 minutes to get to this point.
NOTE: The cooking times mentioned above are all based on a half cup butter to half cup flour ratio. Increasing or decreasing the ratio will change those estimates. A general rule of thumb is that a roux will change stages in 1-2 minute increments. Stick close and keep whisking.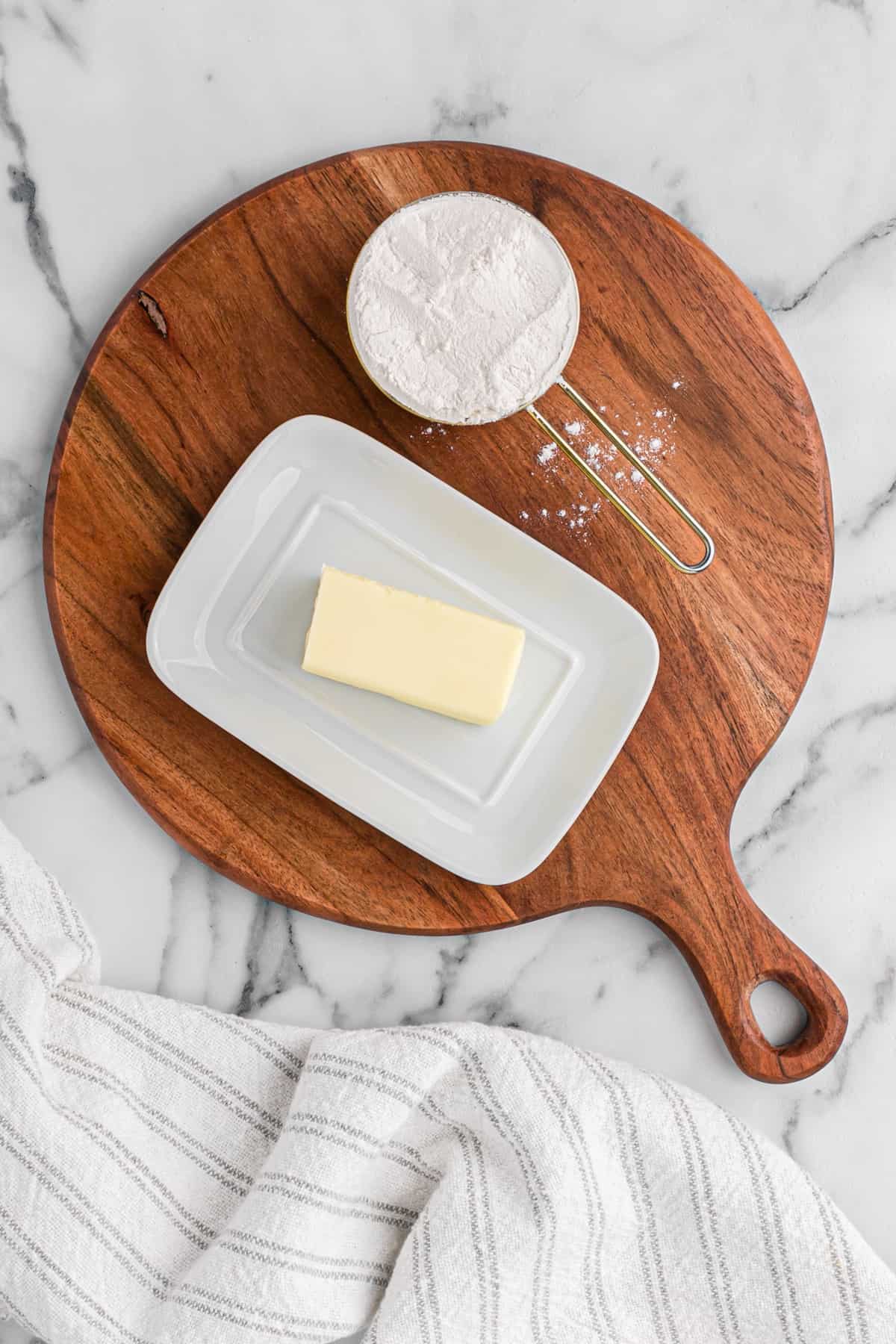 Ingredients
A traditional roux is made with two simple ingredients: fat and flour. The fat can either be an oil like vegetable or peanut, or other fats like lard, bacon grease, ghee, or butter. Butter is the most commonly used option but darker stage roux, which is cooked for a long time, requires a high smoke point oil or clarified butter.
How To Make A Roux
Making a homemade roux is a lot easier than it seems. You only need two ingredients and a good whisking wrist! Once you've done it a few times, it'll be a no-brainer.
Step One
Heat the butter or oil in a large, heavy bottomed pot or pan over medium heat. Do not exceed medium heat or you'll risk burning the roux. Stir in the raw flour.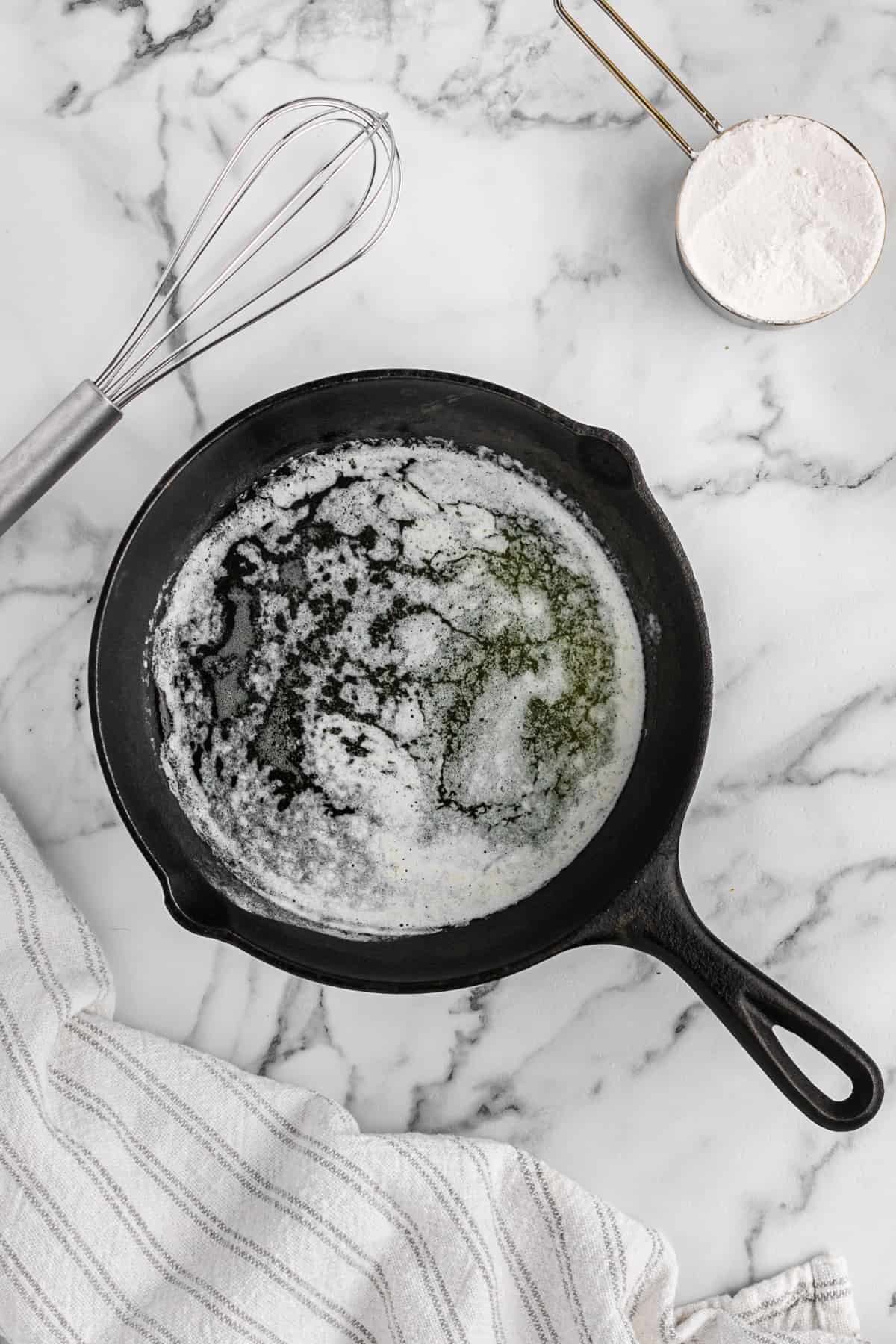 Step Two
Stir constantly! I like to use a whisk but you can use a wooden spoon if you'd like, just about anything will get the job done. The oil and flour will combine to form a liquid slurry. If you don't keep stirring, it will start to burn.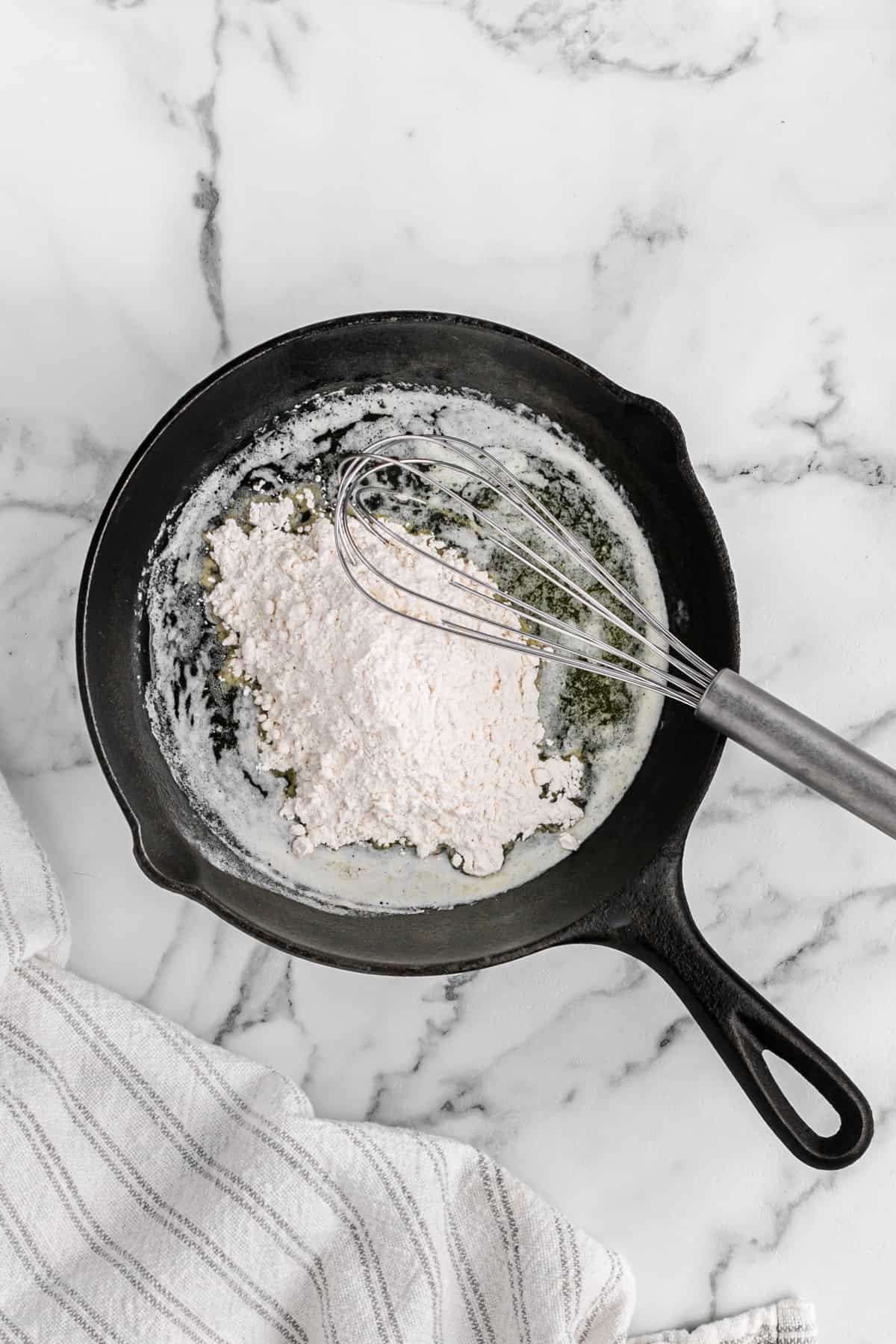 Step Three
Watch out for what you're looking for. Varying recipes will require different stages. Determine what color you're looking for and keep a close eye. Once done, you can begin to slowly add in your liquid. Whisk while you do so!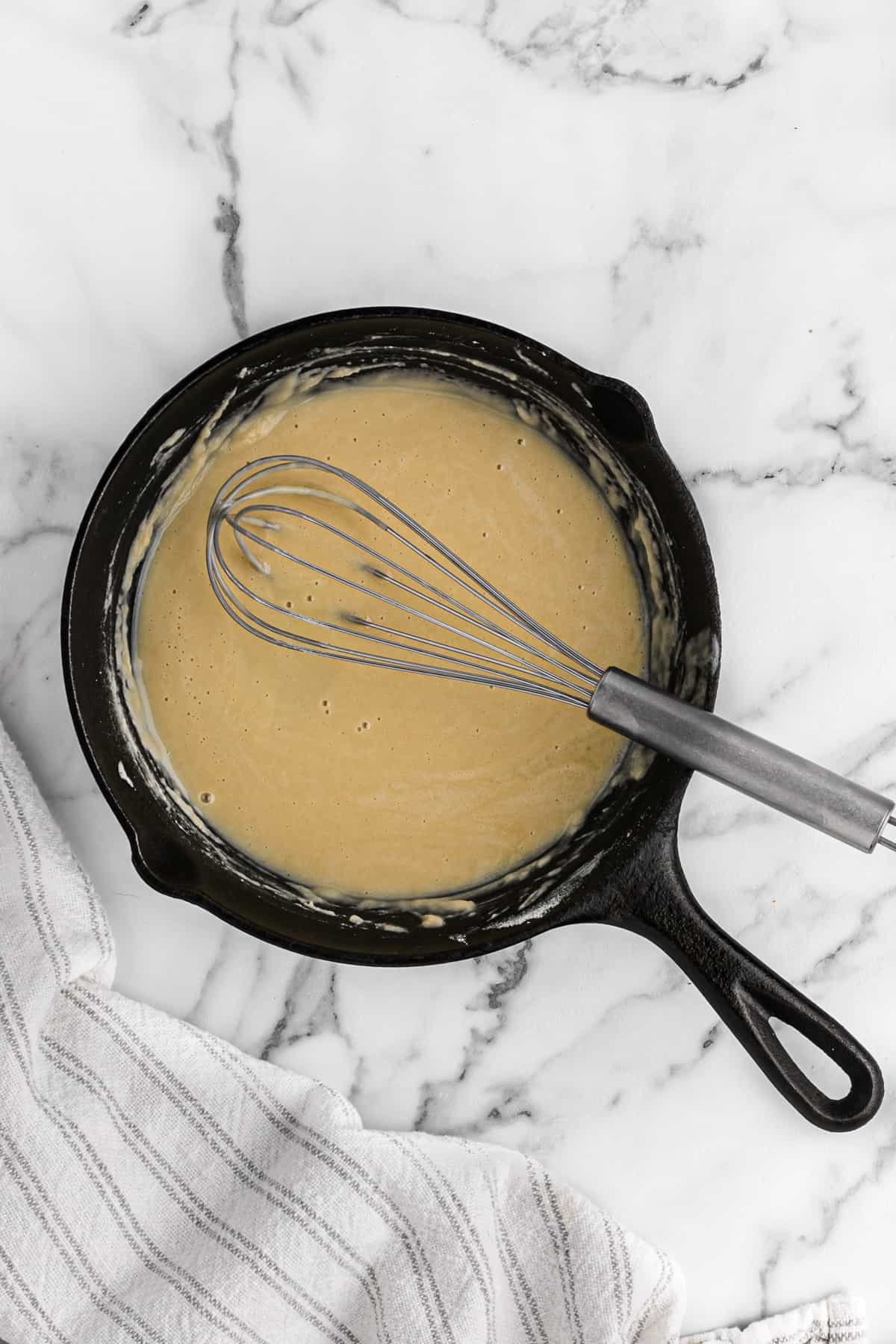 I burnt my roux, how do I fix it?
You can smell when it is burnt for sure; it's sharp and unpleasant, like burnt popcorn. Unfortunately, if this happens you'll need to throw it away and start over. Burnt roux will ruin whatever you are making.
What to Make with It?
This recipe is often the first step to a saucey, soupy, stew-like recipe. It's incredibly versatile and useful in every kitchen. I use roux to make everything from gravy to beer cheese! The possibilities are endless.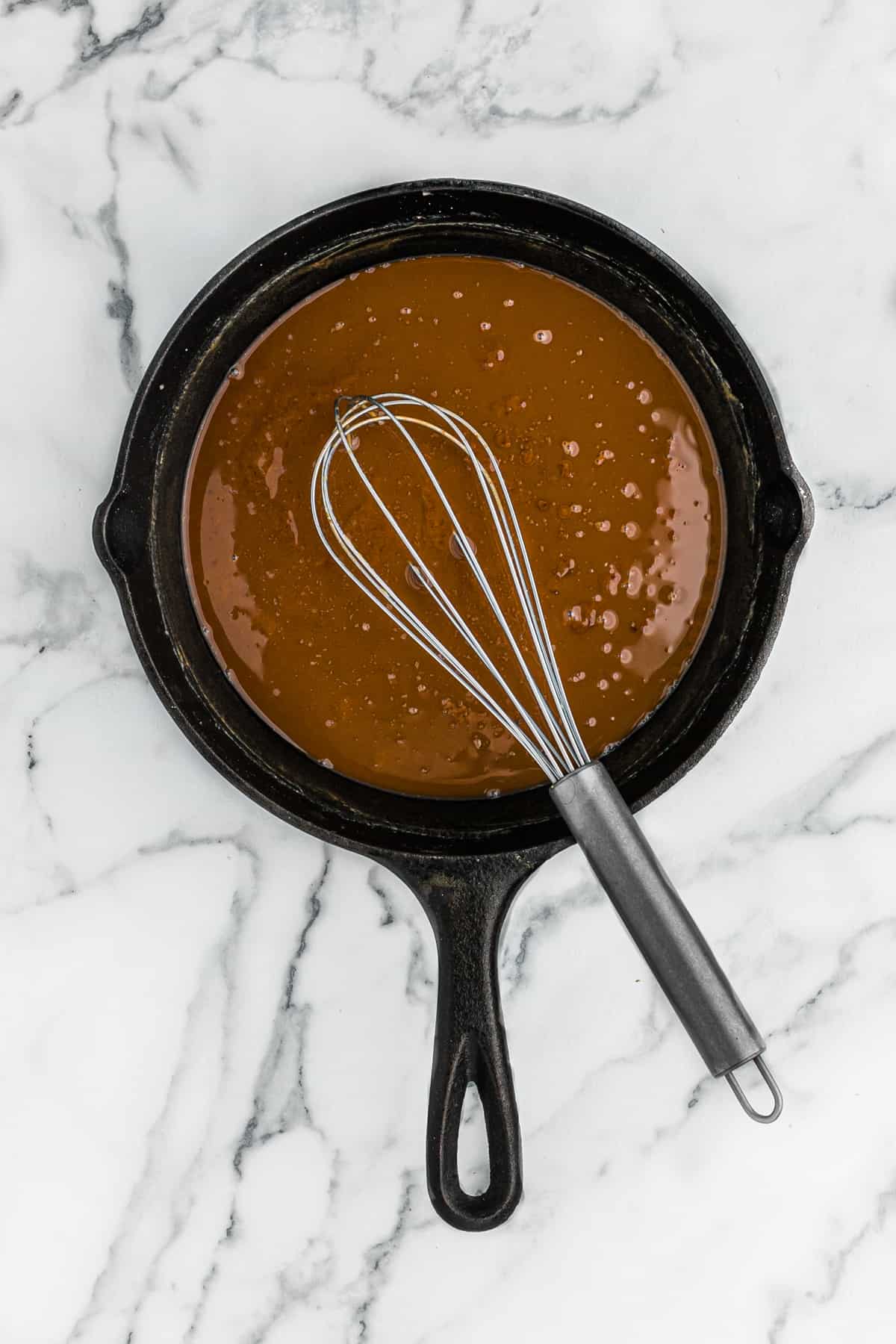 Try some of my most popular recipes that start with a roux:
Creole Pot Pie with Andouille Chicken