Delectable and oh so easy Individual Strawberry Crumbles are the perfect spring dessert. Everyone gets there very own so no fear of someone stealing yours!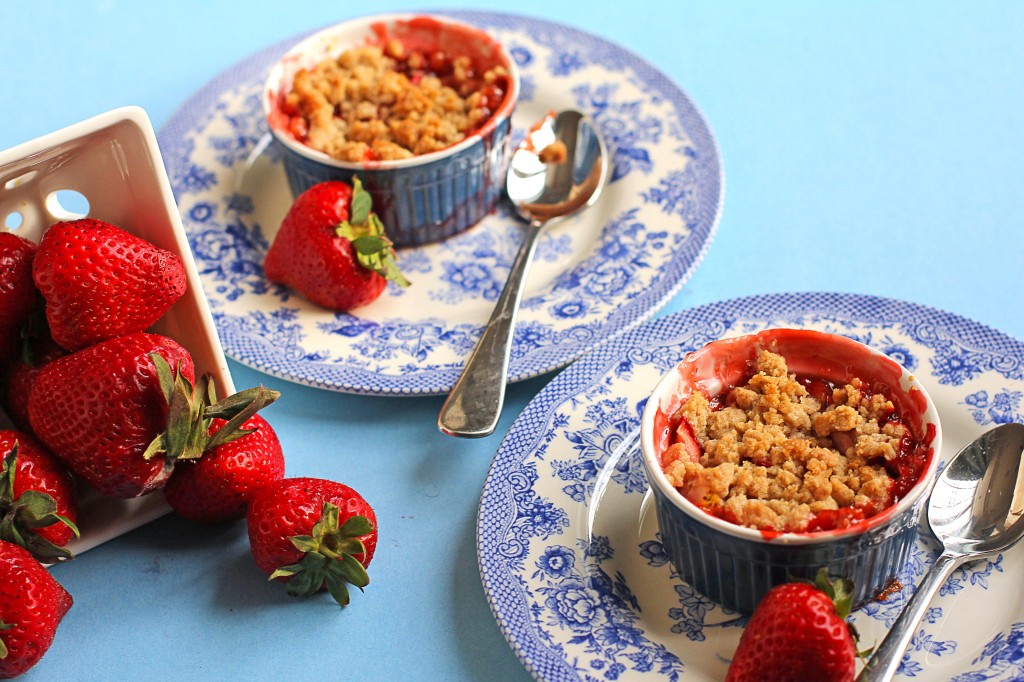 My individual strawberry crumbles are here to brighten my mood. I'm have been annoyed with the spring weather lately in Chicago. Day after day, I am confronted with consistent 40 degree weather in late April followed by one random day of 70 degree weather, and I'm a little frustrated. On one hand, I want to use fresh spring berries and start on some sorbets and other frozen recipes to ready me for summer. On the other hand, I am constantly still putting on a heavier jacket and drinking hot tea to stay warm. I needed to find a recipe to go well with my "in between" Winter/Spring confusion.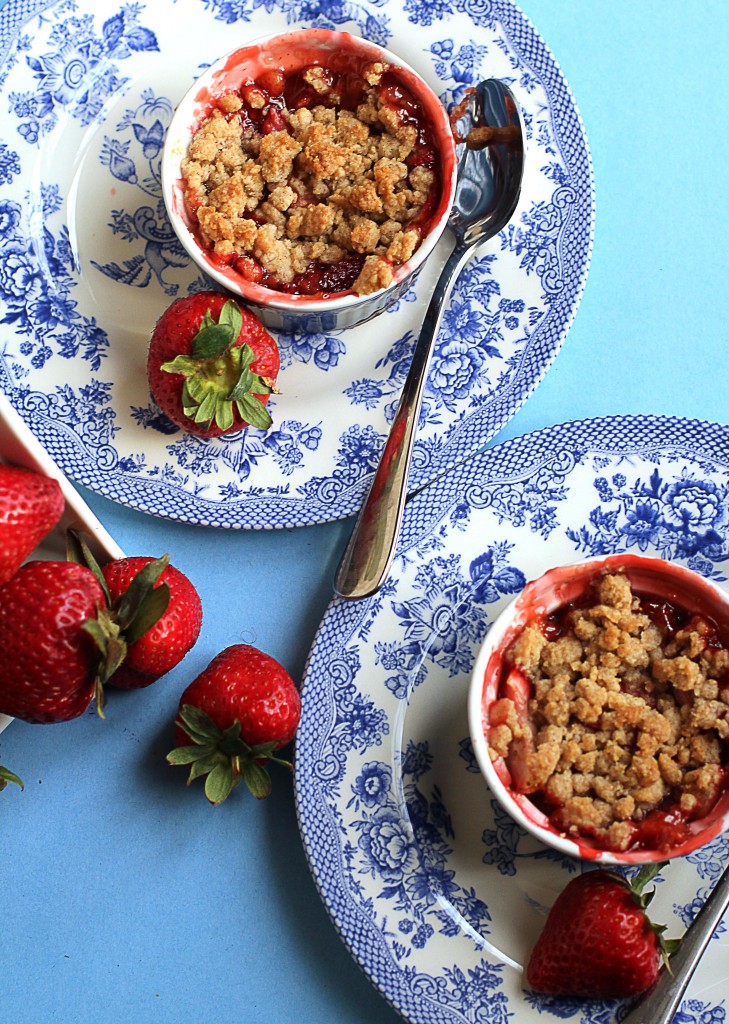 This is where my individual strawberry crumbles enter. My husband just loves crumbles so I knew there would be absolutely no leftovers lingering in the kitchen ready to tempt me away from my healthy eating kick.
I threw this recipe together off my instincts, and it turned out perfectly. This recipe is the best of both worlds for my "in between" winter/spring weather issues. It was warming and comforting like a winter dessert but it was bright and filled with gorgeous spring strawberries. This individual strawberry crumbles recipe got me so excited for the wonderful weather I am sure (definitely praying) is coming soon!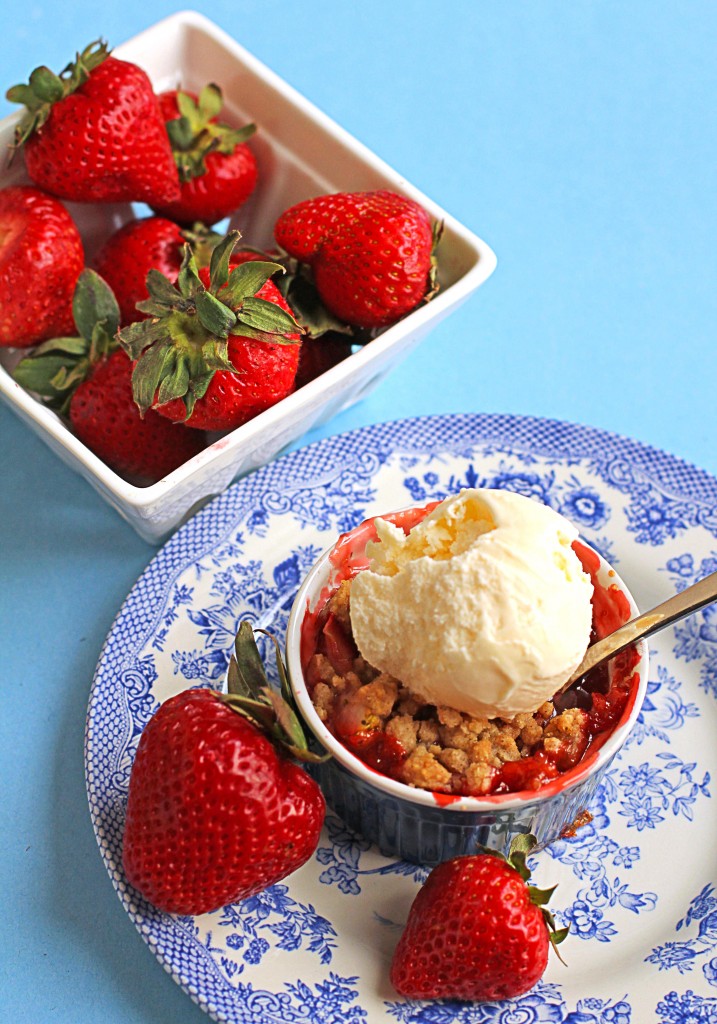 Individual Strawberry Crumbles
Author:
Jocelyn Delk Adams of Grandbaby-Cakes.com
Serves:
3 crumbles in 3(2 ounce) ramekins.
Ingredients
2 cups strawberries, washed, hulled and sliced
1 tablespoon orange juice or lemon juice
¼- 1/2 cup granulated sugar (check sweetness of strawberries to determine best amount)
Sprinkle of salt
1 teaspoon pure vanilla extract
1 tablespoon cornstarch
¼ cup melted salted butter
⅓ cup brown sugar
1 teaspoon granulated sugar
½ teaspoon cinnamon
⅔ cup all purpose flour
Instructions
Preheat oven to 375 degrees.
For the strawberry mixture, toss together strawberries, orange or lemon juice, granulated sugar, salt, vanilla extract and cornstarch in a medium bowl. Set aside.
While strawberries sit and thicken, assemble the crumble. Add brown sugar, granulated sugar, cinnamon and flour to a small to medium sized bowl.
Whisk ingredients together.
Slowly add in melted butter and stir in to combine until crumbs develop.
Add strawberry mixture to ramekins (I used 2 ounce sized ramekins).
Spoon crumbs over the tops of the strawberries.
Bake crumbles for 30 minutes. You can serve your crumbles warm or cold but my favorite way is warm with a nice scoop of vanilla ice cream. Enjoy!