I was not paid for this blog series however I would like to thank Carnival Cruise Line for the incredible complimentary travel opportunity on their Carnival Pride Cruise. All opinions are my own.
I recently sailed the Carnival Pride Cruise to Bermuda. If you are looking for an incredible vacation, check out the recap of my entire experience aboard Carnival Cruises and beyond!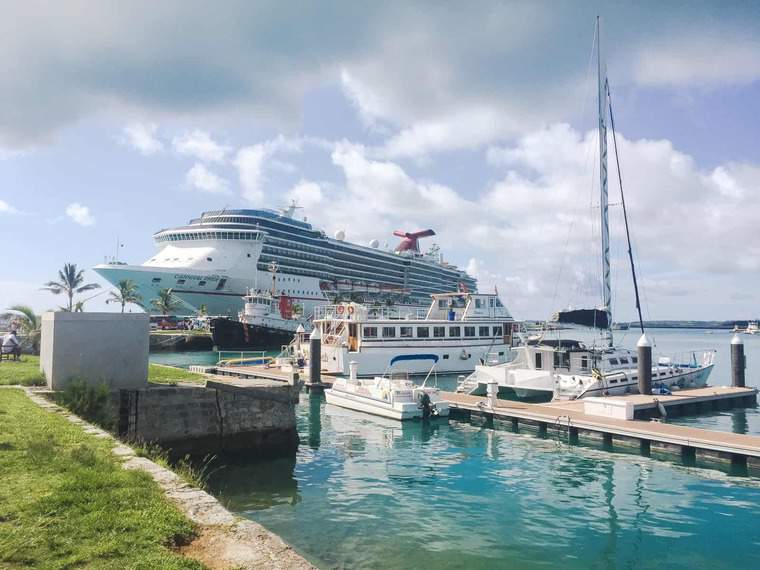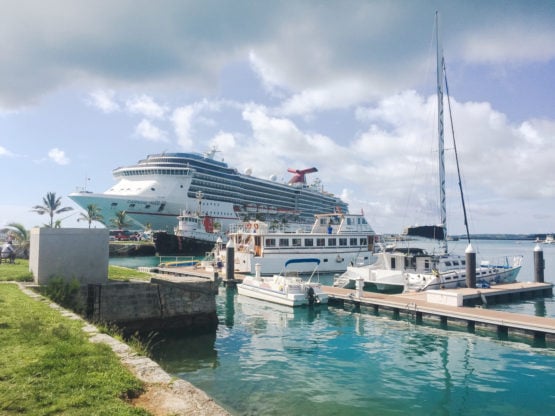 I would consider myself somewhat of a cruise expert. I've had the pleasure of going on five cruises ranging from three days to seven days, and let me tell you this last cruise on Carnival Pride to Bermuda was one of the most memorable of the bunch. Carnival provided the break from life I was desperately seeking, and the experience was more fun than I've had in a seriously long time. If you are thinking about a vacation for your family that will be more than unforgettable, you definitely should check out the amazing time we had. Below, I share some of the most incredible highlights from each day, especially the eats!
Day 1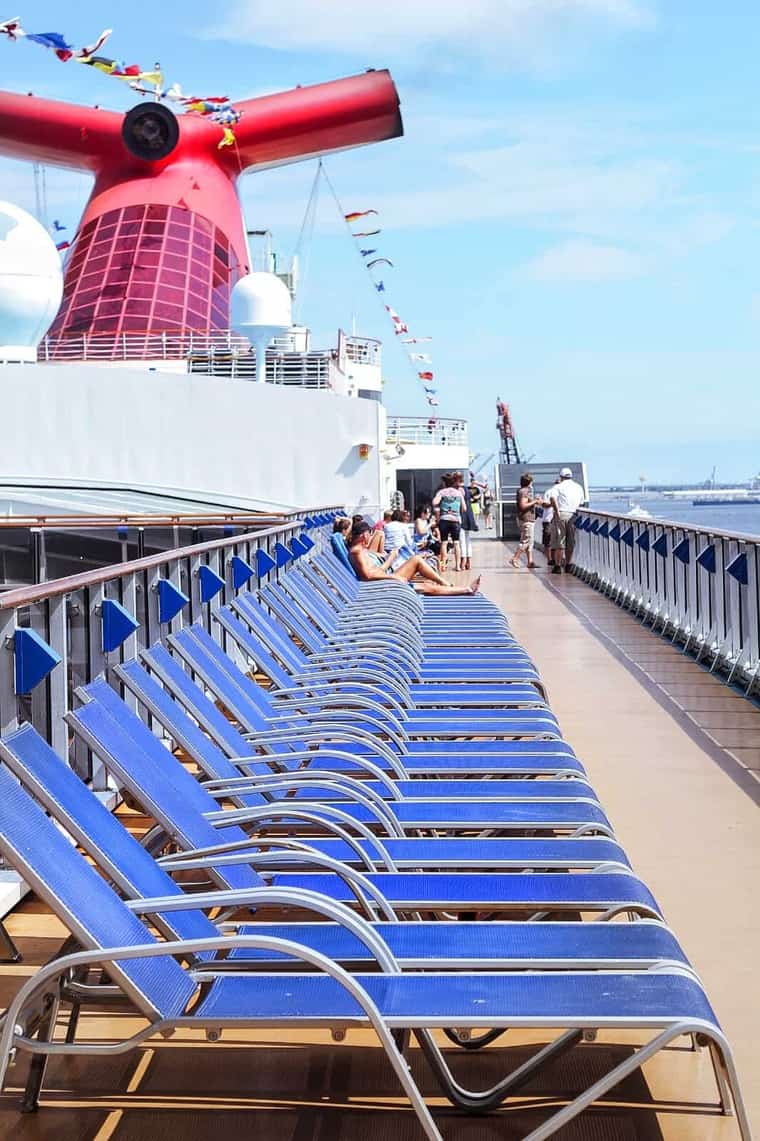 From the moment we stepped on the Carnival Pride from the Port of Baltimore, the red carpet was rolled out. The check in process was totally smooth, quick and painless. I highly recommend priority check-in because within minutes we were on the ship running from deck to deck with excitement anxious to check everything out! We landed on the pool level where drinks were flowing, and the sun was bright and beautiful. We loved watching the pool overlooking the sparkling water.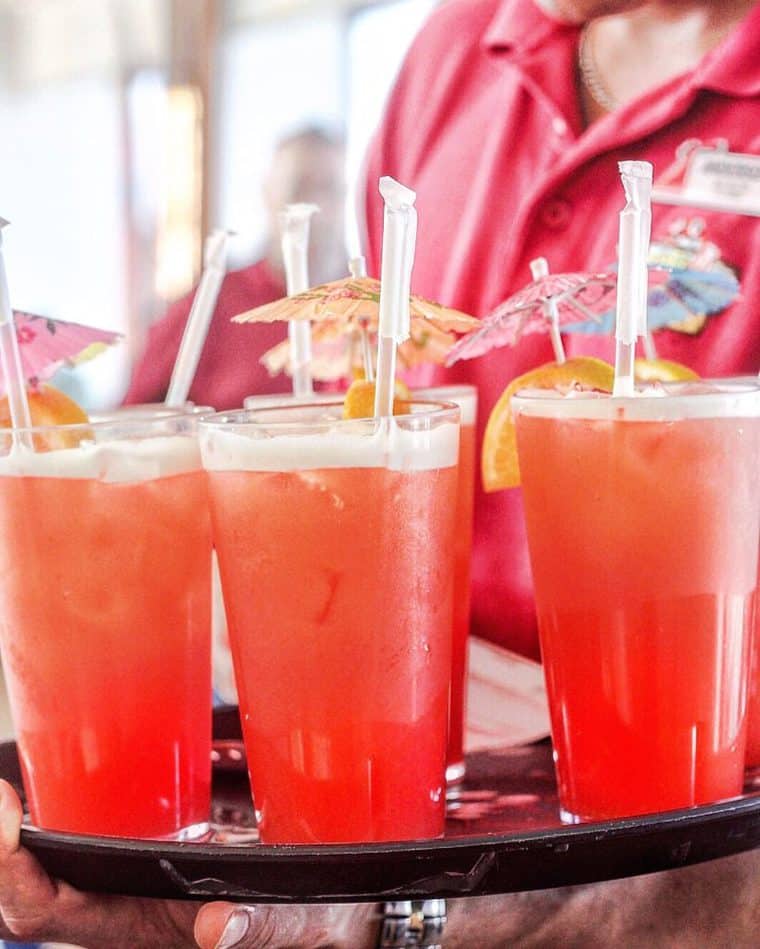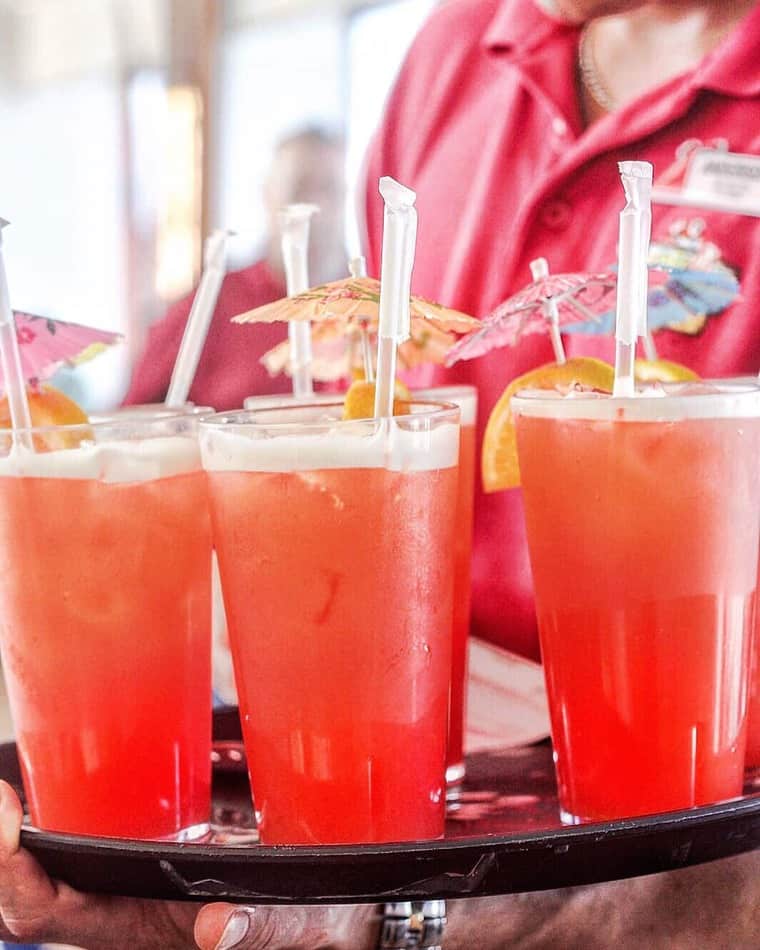 After a long day of traveling, this was exactly the place Frederick and I wanted to be. After a couple of hours, we made our way to our room to relax, and relax we did.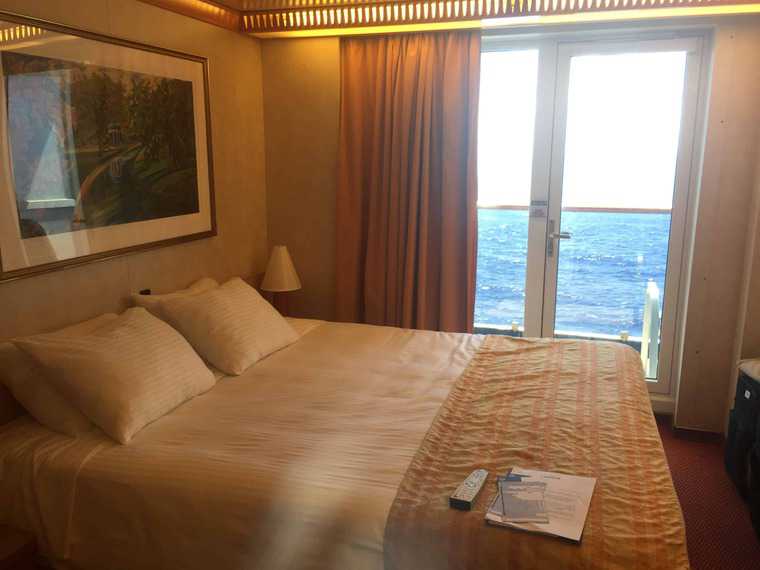 We were greeted with berries, champagne and a fantastic note to welcome us. We made our way to the deck where we couldn't really tear ourselves away until we crashed. If you have never slept rocking against the ocean, you definitely need to try it! You truly sleep like a baby (after a bottle and a changing of course).
Day 2 – Sea Day
Frederick and I woke up pretty early and sat out on our balcony to relax before breakfast. If you cruise, you must get a balcony. There is nothing like it. Instead of heading to the buffet, we made our move to the Normandie Dining Room to order breakfast. I was so surprised by the inventive and exciting options. Seriously only on vacation can you have such a whimsical breakfast like this Froot Loops French Toast. It was so fun and amazing to eat! I think after taking my first bite I truly realized, yep I am definitely on vacay!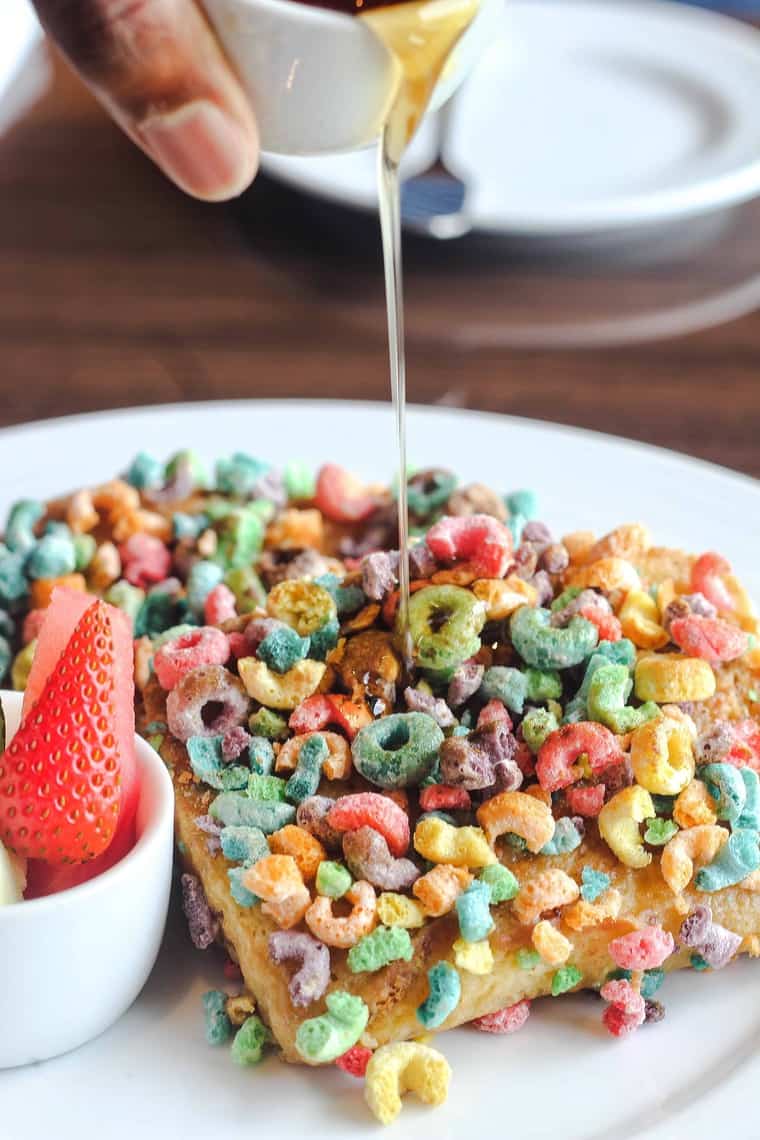 To end the day, we had dinner at the speciality steakhouse on board, David's Steakhouse. Let me just say that it was seriously one of the very best steak experiences I have ever had in my entire life.
Everything was presented in the most gorgeous way. We started with the New England Crab Cake and the Baby Leaf Spinach and Fresh Mushrooms Salad with Blue Cheese Dressing and Warm Bacon Bits. I still dream about that salad. For the steaks, we tried both the Surf and Turf and the New York Strip. Both dishes were absolutely sensational. The beef was total quality and prepared perfectly.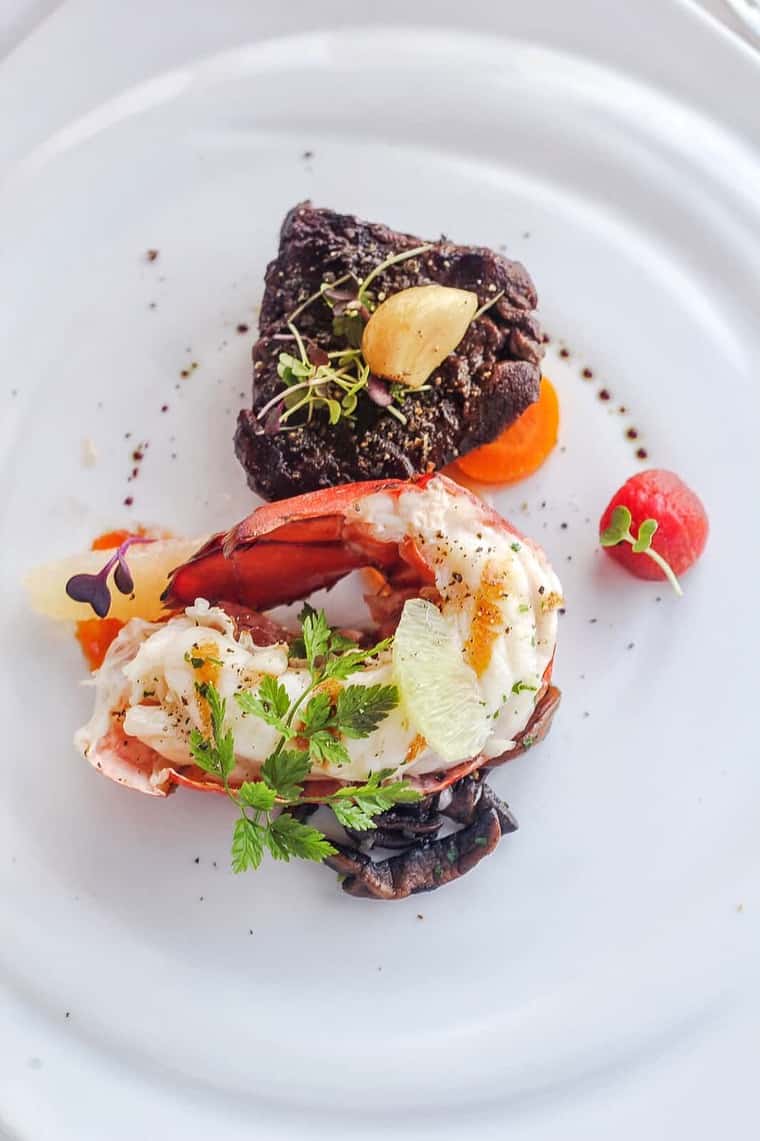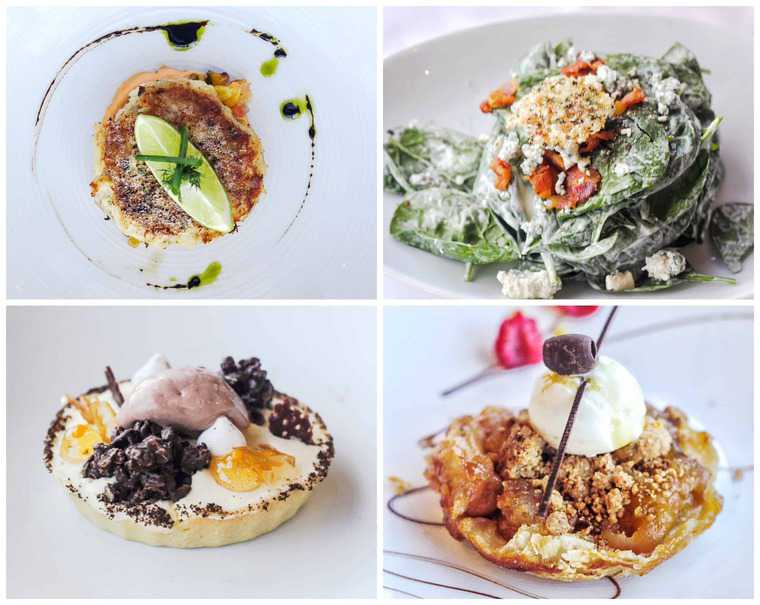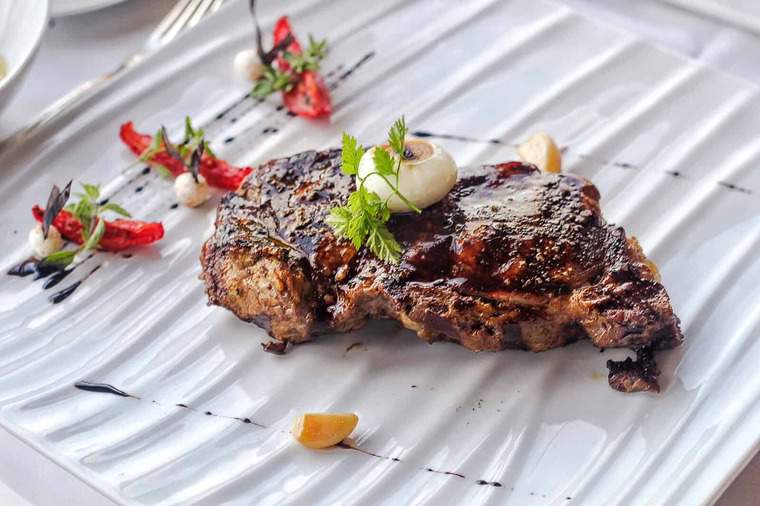 Day 3- Sea Day
Because it was a sea day, the ship was brimming with tons of activities to sink our teeth into. My husband and I are full fledged nerds so we reveled in countless trivia games. And like true nerds, we loved it!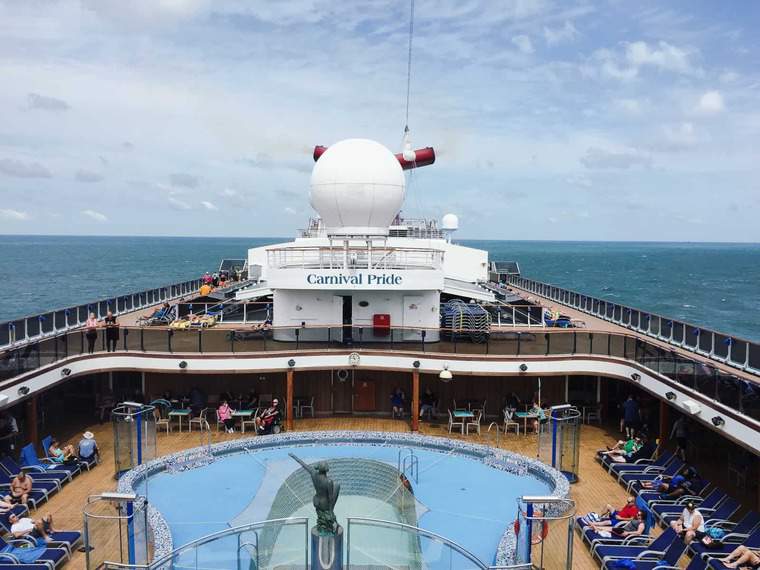 We also participated in the game Clue and mini golfed on the top level of the ship above the pool overlooking the water. My most relaxing moment was taking advantage of a deep tissue massage in the spa onboard. All of my knots and troubles just melted away right there on the sea.
And of course, there was the Bingo! We played plenty of Bingo like the old people we truly are. But the true magic of this last night was sitting on the balcony to catch the sunset before dinner. It was one of the most glorious sites ever. As the sun melted down into the water, I melted with it.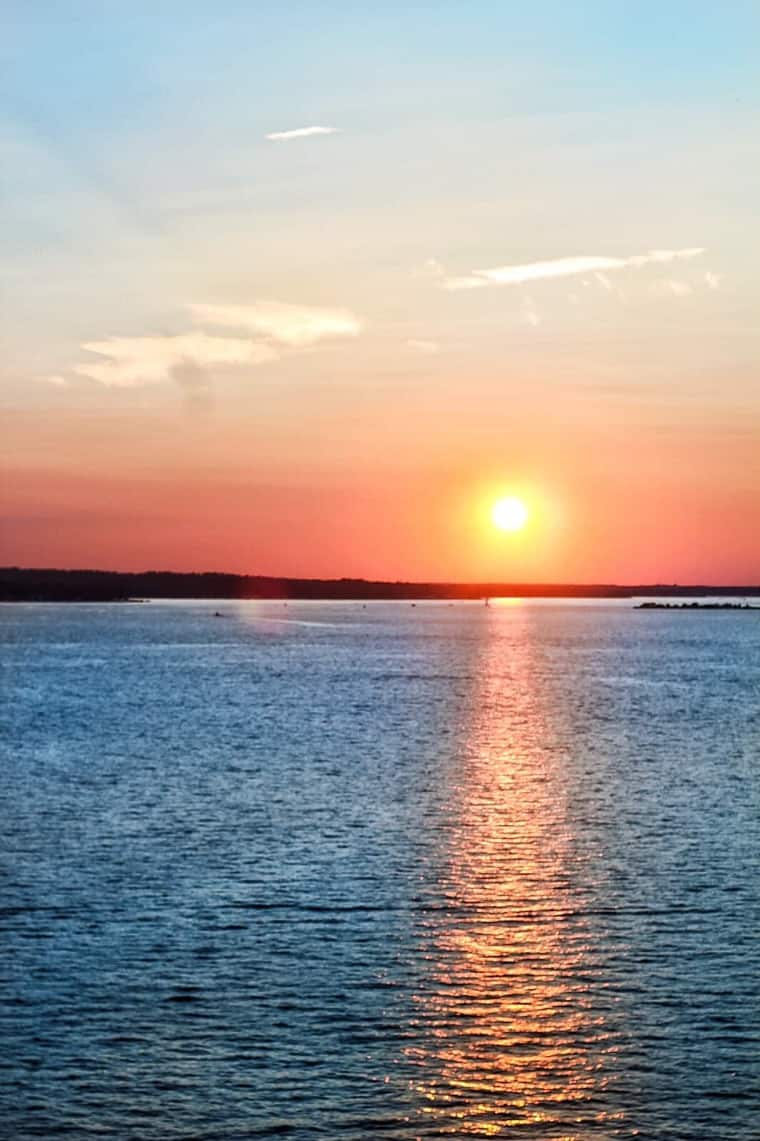 The next day we landed in Bermuda and even more magic began. I can't wait to tell you all about it in Part 2 of this series.
I was not paid for this blog series however I would like to thank Carnival Cruise Line for the incredible complimentary travel opportunity on their Carnival Pride Cruise. All opinions are my own.