A recap of my amazing NAACP Image Awards 2016 experience as a nominee.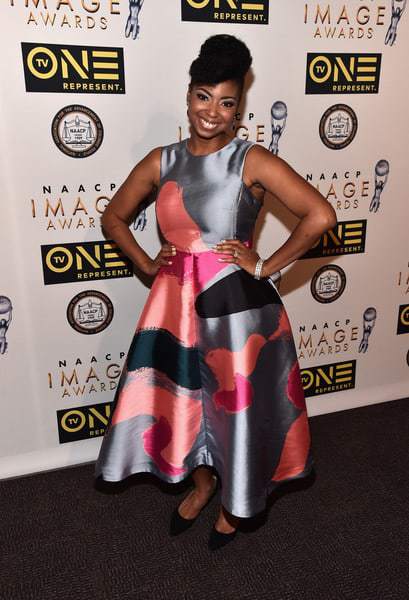 I know this seriously happened months ago but it has been a pretty busy year already, and its not even May! I knew that regardless of how late some of the most incredible experiences I have had this year may be, it was about time I share them with you starting with this year's NAACP Image Awards where I was blessed enough to be a nominee.
So I first brought up my Outstanding Literary Award nomination in my year-end recap last year when I was in total shock the moment I saw that Grandbaby Cakes, my cookbook, was nominated.
Since that moment, I had the most incredible experience actually attending the events, something I will always cherish. The hubby Frederick and I arrived in sunny California (well decently sunny Pasadena to be exact) ready for an amazing time in early February. We stayed at the exceptional Langham Huntington, Pasadena, a hotel I still dream about. It was just a lovely and relaxing stay from start to finish.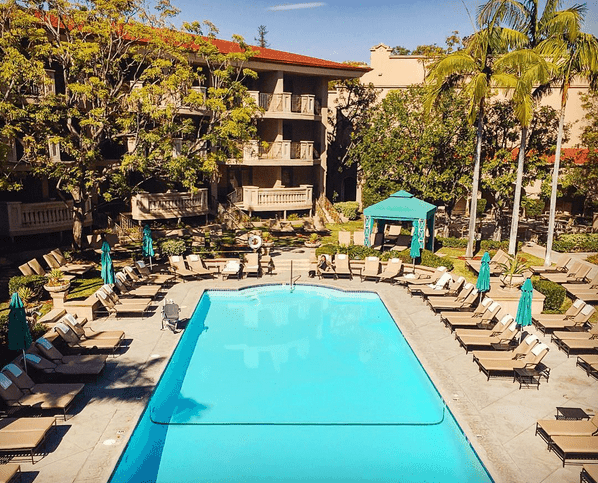 The first night was the incredible dinner where my award category was announced, even though I didn't win, I felt like I did! I had the most incredible time ever!! P.S. Don't you just LOVE my dress? Thank you so much Rent The Runway for the most incredible dresses for my special time.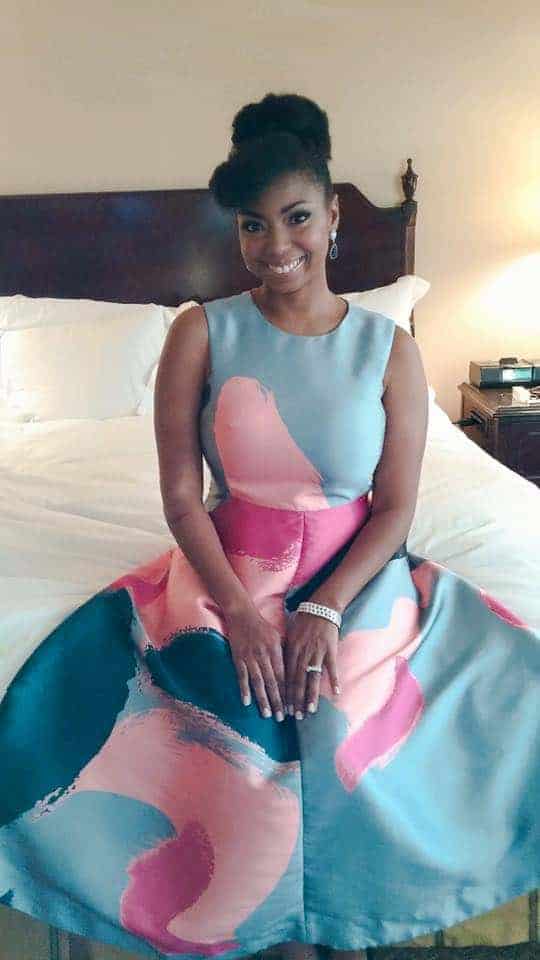 I even met some cool people like Anthony Anderson from Blackish who was the host of the televised show the next day. In fact, I met most of the cast of Blackish! They were all so incredibly nice. I watch the show every week so it was such a pleasure to meet them all. It was just such a fun and beautiful night!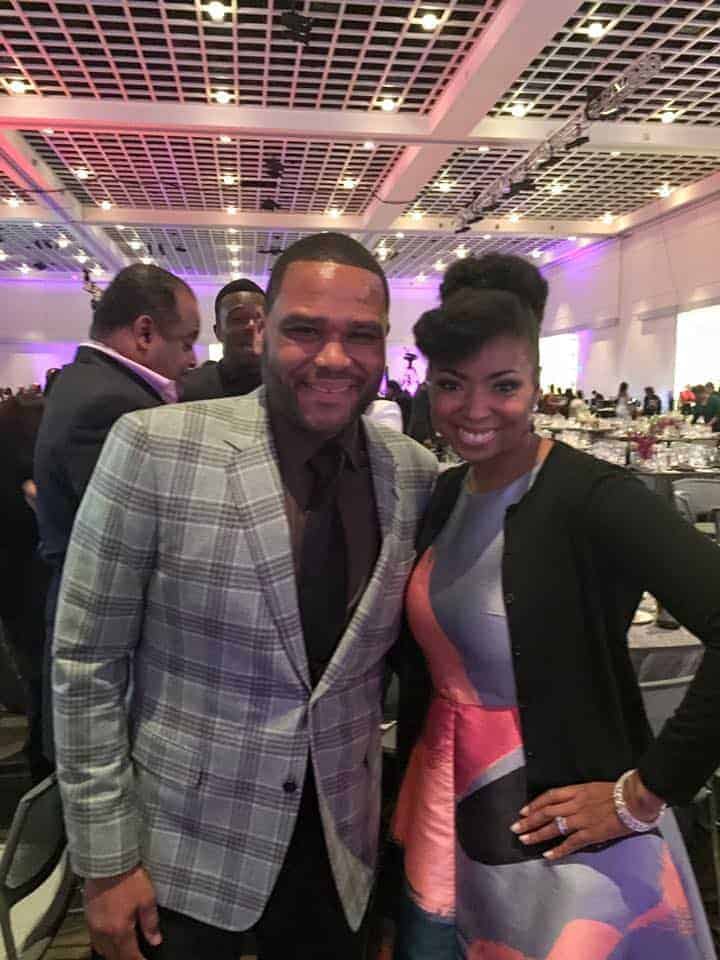 I also had a chance to hang with my girl Caroline Randall who actually won our category with her beautiful mother Alice. She is such a sweetheart. You all should get her book Soul Food Love!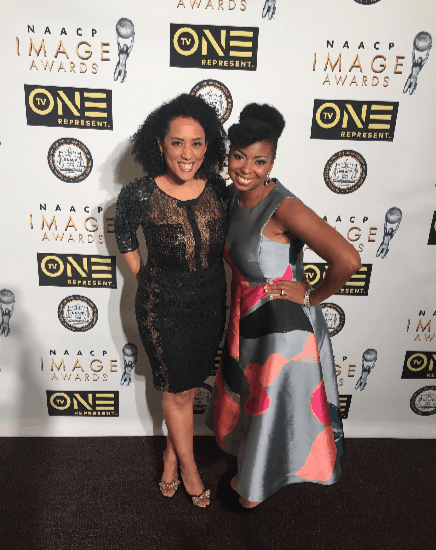 The next night was the televised show which was insane!!! The hubby and I got dressed up to go out. I think we pulled off this star studded event pretty well if I do say so myself. Someone even thought Frederick was a mayor, so we looked like legit celebrities in my book!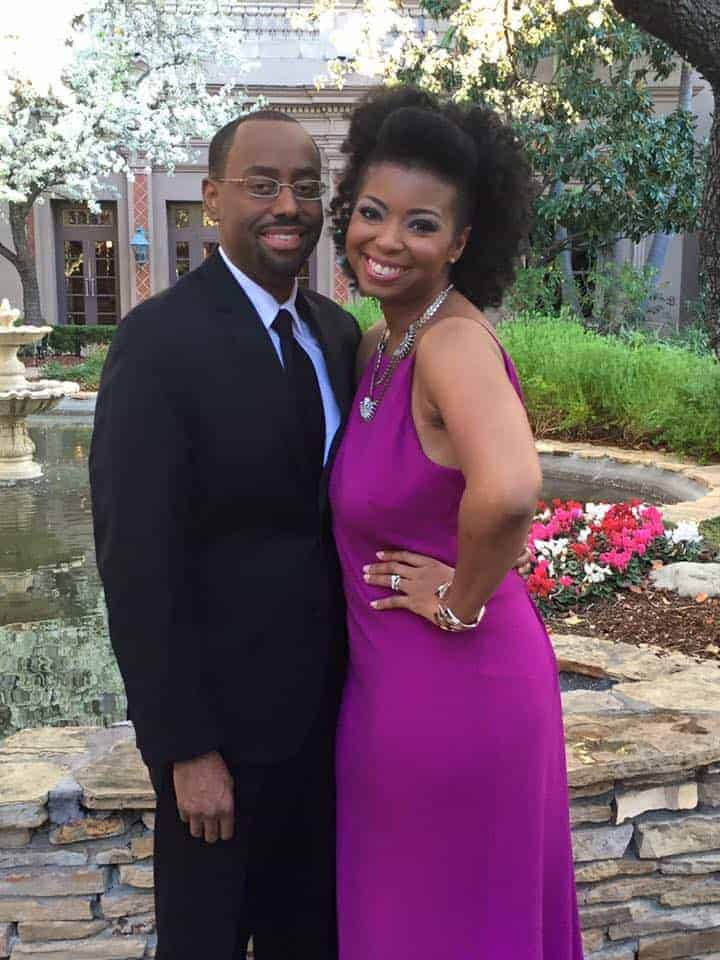 From top to bottom, the evening was simply magical. At one point before the event started, I had Frederick snap a photo of me in the auditorium since I seriously could not believe I was there. After this photo was taken, the place was filled with the biggest celebs in Hollywood like Will and Jada Smith, Shonda Rhimes, Spike Lee and Kerry Washington. Insane!!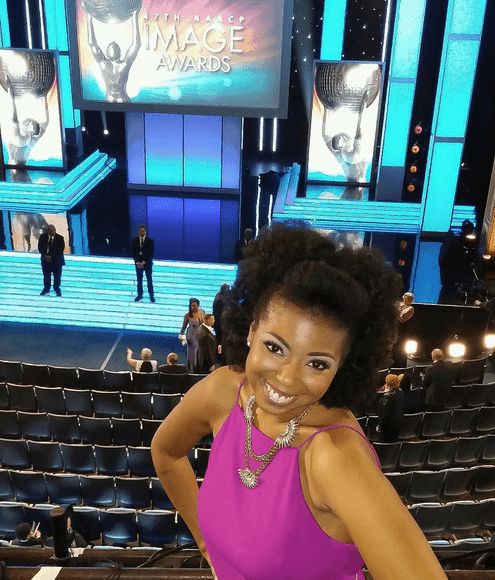 I met some of the night's hottest stars after the televised show ended.
You may know this fella Joe Morton as Papa Pope on Scandal! He is incredibly nice and nothing like the television character.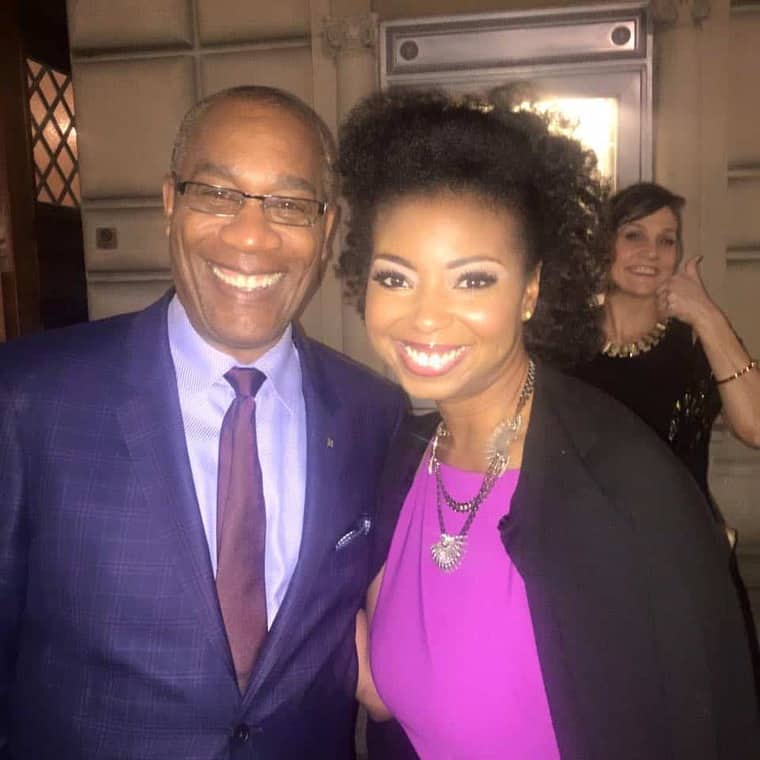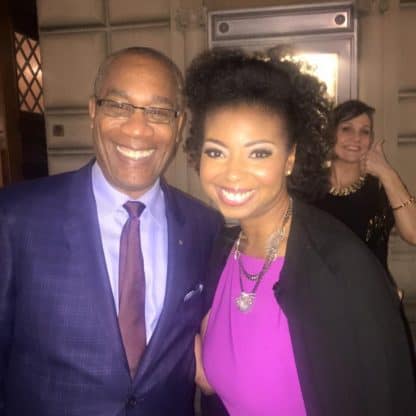 And of course Laverne Cox from Orange is the New Black!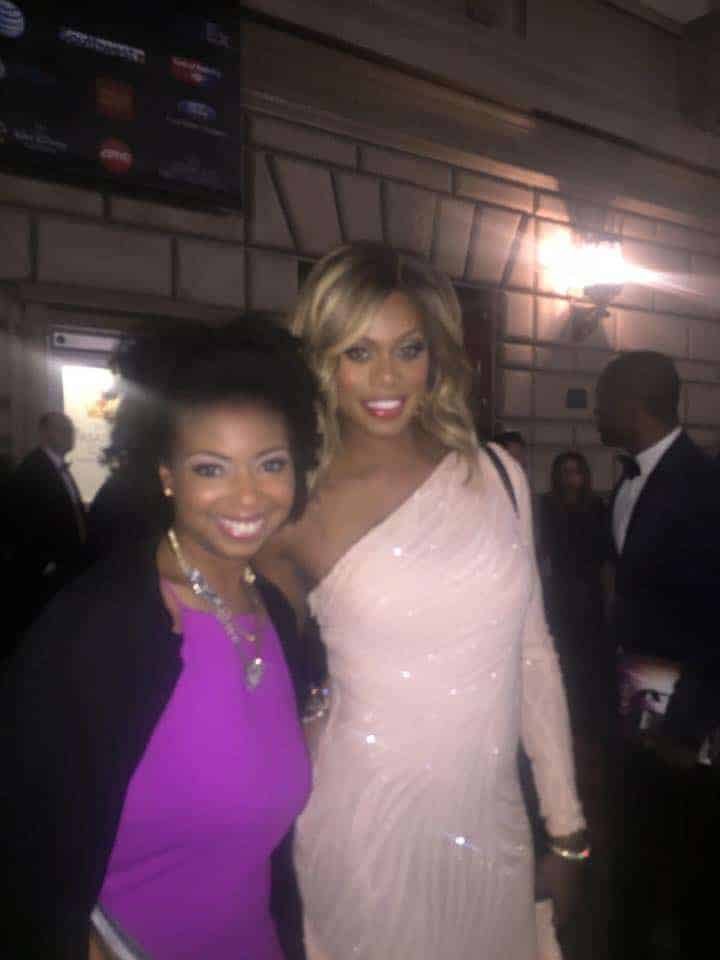 And Ice Cube's son O'Shea Jackson Jr. who was such a pleasure to meet. He was the star of the blockbuster hit Straight Outta Compton.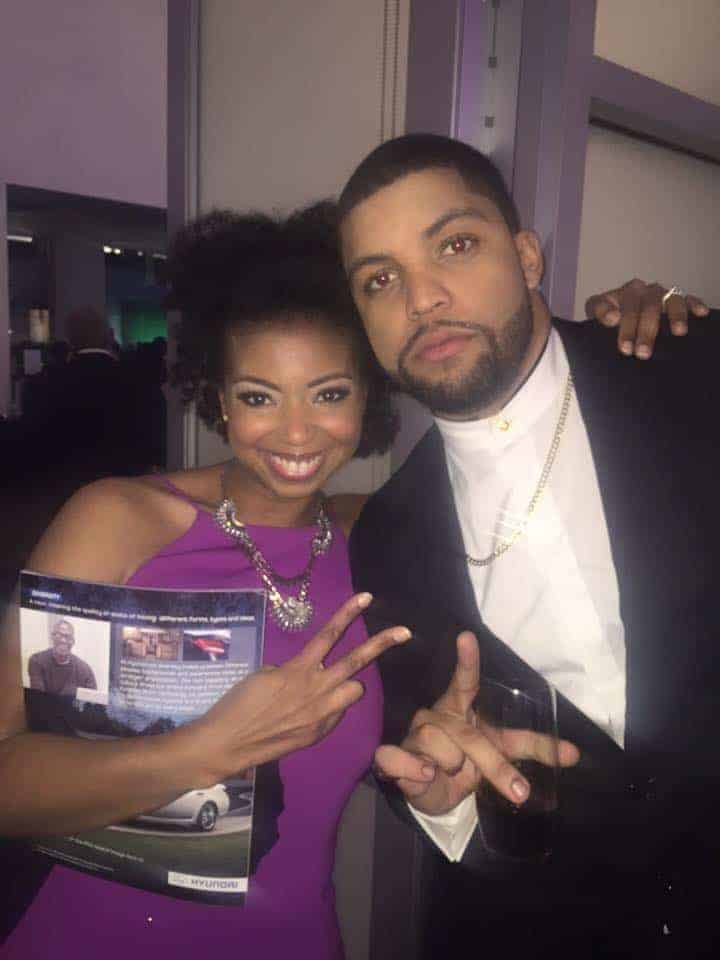 Seriously the biggest moment was Michael B. Jordan walking past me at the after-party and smiling at me. I think I may have fainted and will remember that brief moment of consciousness forever and a day.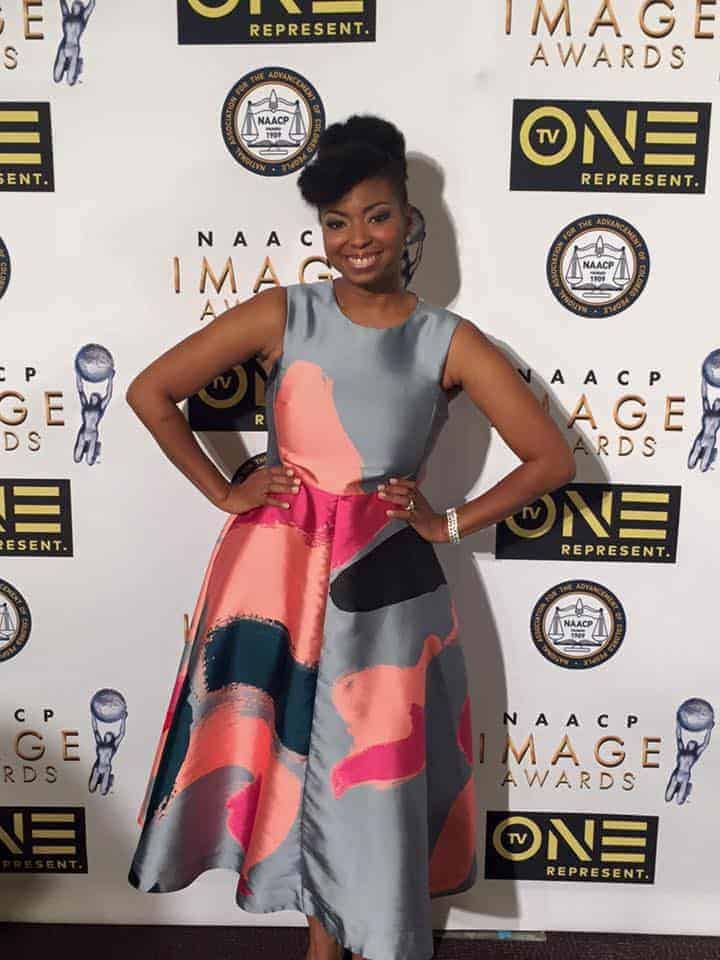 About a month after I arrived back home, I received a package in the mail which included my certificate of nomination. It made me relive this once in a lifetime experience all over again. Thank you so much to the NAACP for such a special honor that I will never ever forget.