Things to Do In Maui – Heading to Hawaii? Check out this post featuring the very best Maui restaurants along with our perfect BabyMoon and travel tips.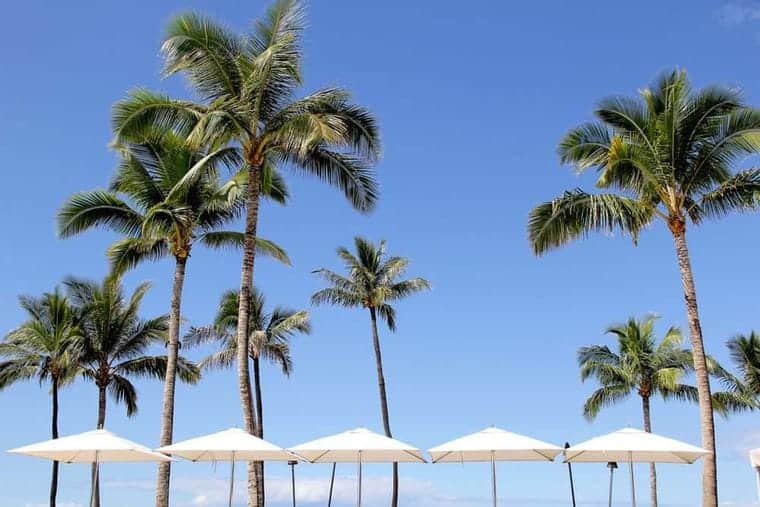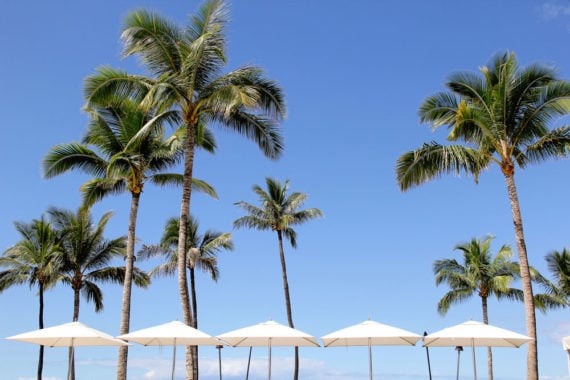 There is something so magical about Maui, Hawaii for me. I've been a total of three times, and I truly don't think I will ever tire of its magnificent beauty. The first time I went, I was engaged and Frederick and I went to see if this was indeed the locale we wanted for our destination wedding. We, of course, fell in love with it and knew it was absolutely perfect.
A year later, we returned to marry with 60 of our closest family members and friends. We stayed for a week with them for wedding festivities and then stayed an additional week for our honeymoon exploring so much of the incredible island.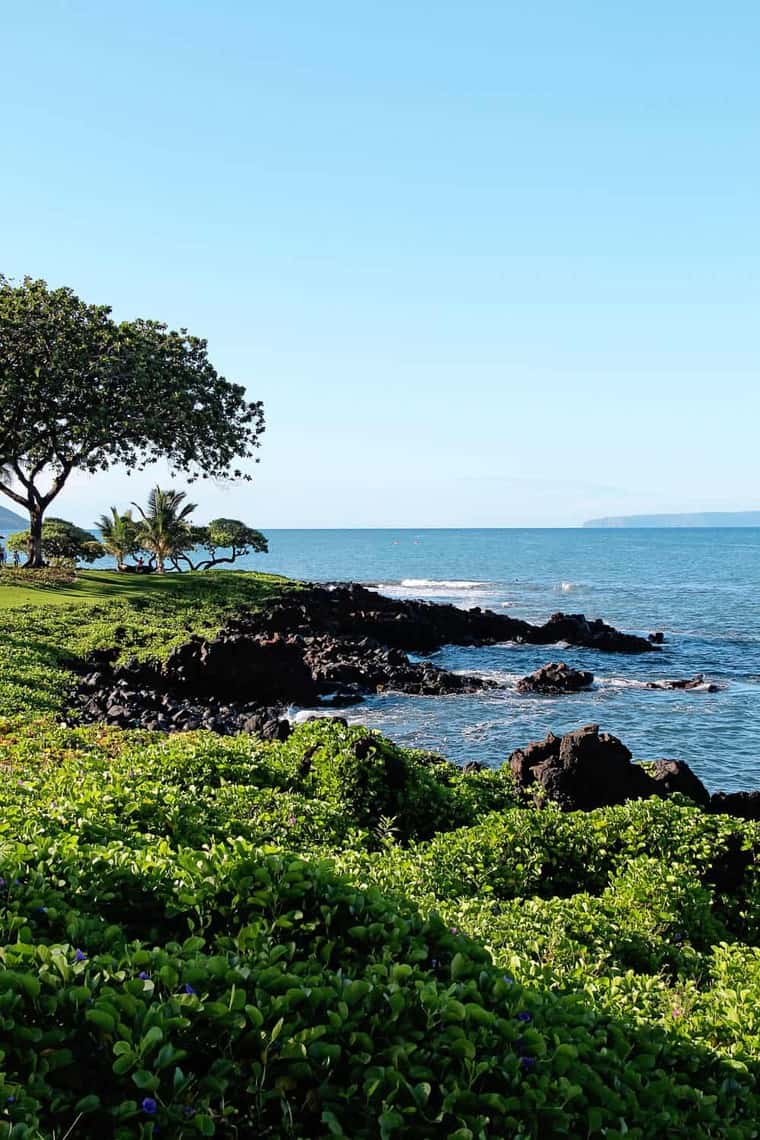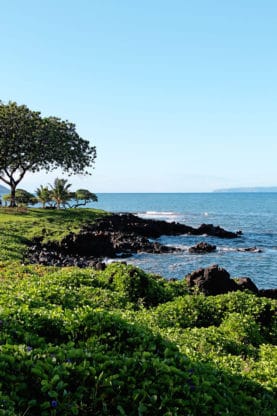 Why have a Maui Babymoon?
Six years later, we knew it was the absolute perfect destination for our Maui Babymoon. We had come full circle and realized that whenever we had major changes in our lives, Maui was the place to celebrate them. Because we consider ourselves old pros at Maui, especially the South side of the island including Wailea and Kihei, I had to share some of my best travel tips and stops to make if you plan on visiting soon. If you need to know what to do in Maui, you have come to the right place.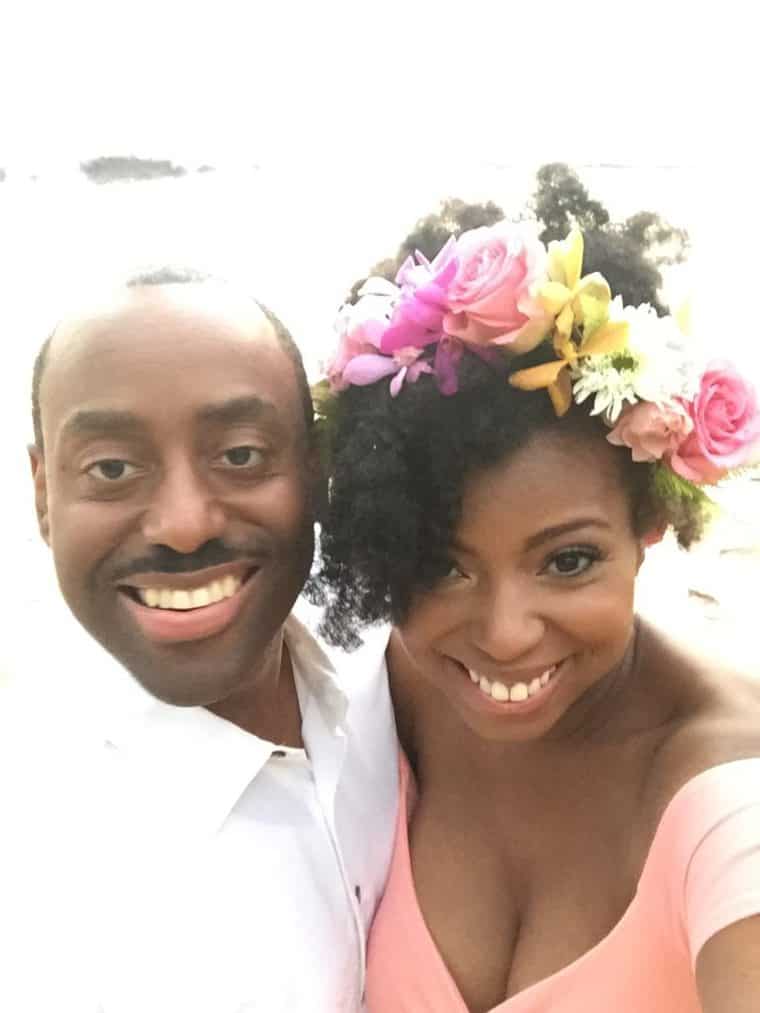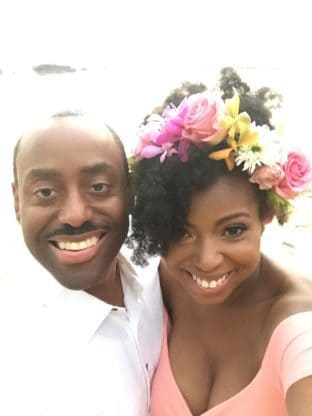 How to Get There – Flights to Maui
I teamed up with Alaska Airlines for our Babymoon for our flights to Maui and had a wonderful flying experience. From the moment we checked in for our cheap flights to Maui at the airport, we were taken care of. The process of boarding was beyond smooth, which relaxed us right away. And relaxation is exactly what you need when you know you have a 10 hour flight ahead of you at 26 weeks pregnant. Because we had a short layover, I planned on ordering an inflight meal on our second leg to Maui. I ordered the Tom Douglas Miso Chicken (grilled chicken with a red miso ginger sauce served over fried brown rice). Let's just say it was delicious.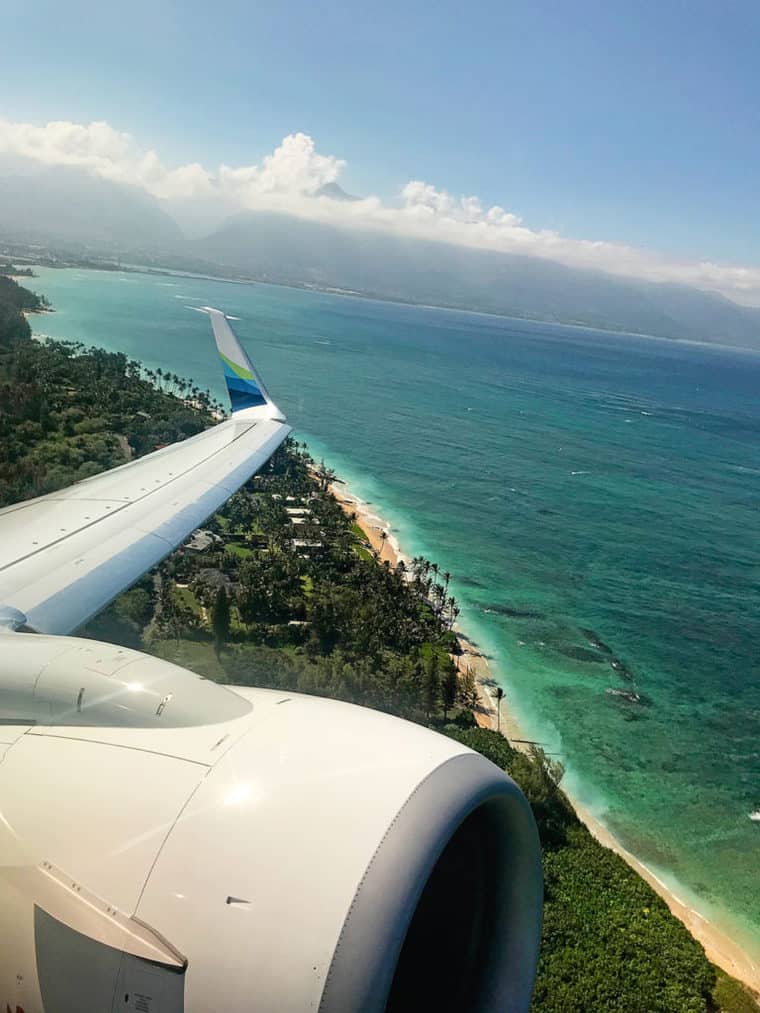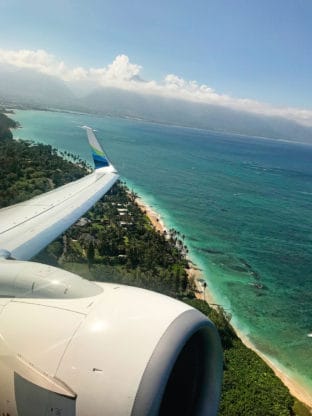 Where to Stay – Maui Hotels
We love staying in Wailea so this post is going to focus on the best Maui restaurants around that area that you must try. Wailea has the very best weather in all of Maui (it barely rains if ever), the sunsets are unreal, and the luxury of the area is unparalled.
Since our wedding party stayed at the Wailea Beach Resort, it has a special place in our heart. It has recently gone through an amazing renovation and looks absolutely perfect. It was a fantastic place for our Maui babymoon. Opt for an ocean view room so you can get sunset views like the one we experienced below. Also make sure you order a lava flow by the pool because it is oh so necessary. For my preggers ladies, they make them virgin.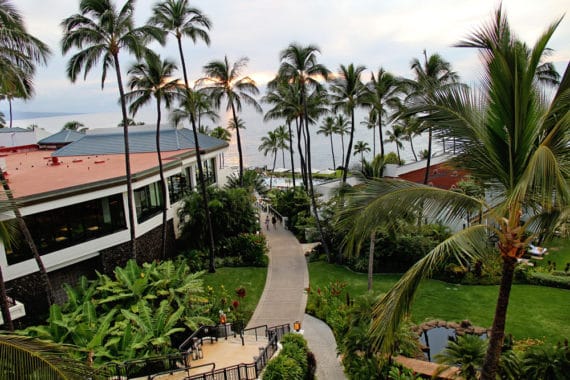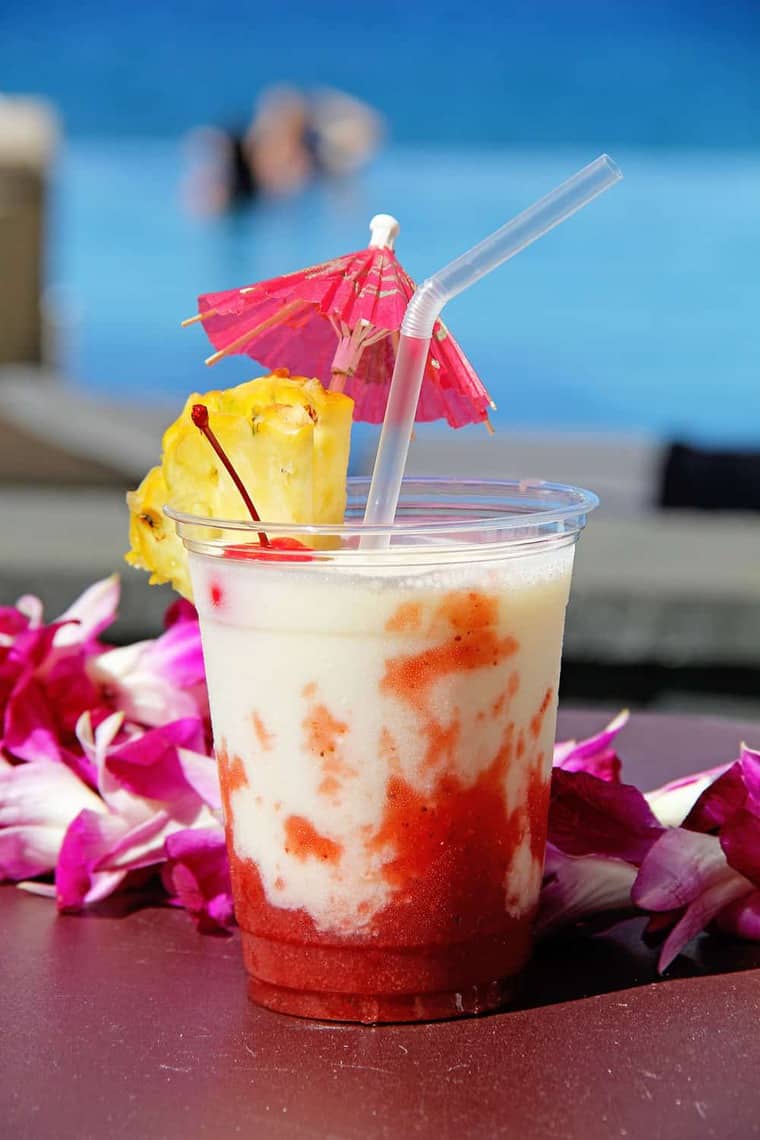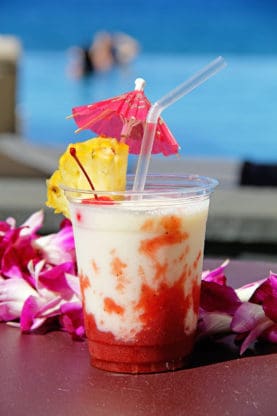 Where to Eat- The Best Maui Restaurants
When I think of things to do in Maui, I think of what to eat immediately. After visiting a total of three times, I've got recommendations from all three times I visited. I started my blog long after I got married so I may only have some terrible iphone photos for some places but regardless, it had to go on the list so you gotta make it there!
Wailea can get expensive but if you have a few happy hours in your pocket, you can certainly make it work very reasonably. Monkeypod is the spot to go for happy hour and honestly beyond because the food is so good, it is worth the extra bucks. P.S. Their Mai Tais are considered some of the very best in Maui so definitely order one of those. And do yourself a favor and order a slice of pie for dessert.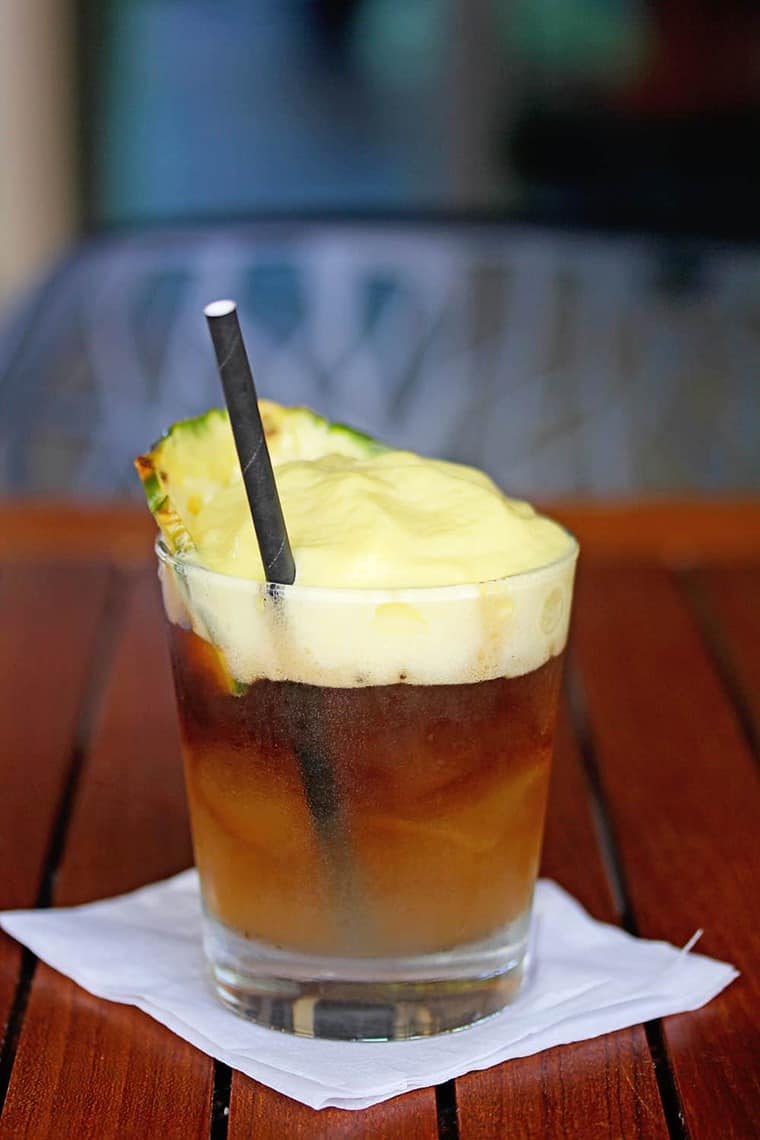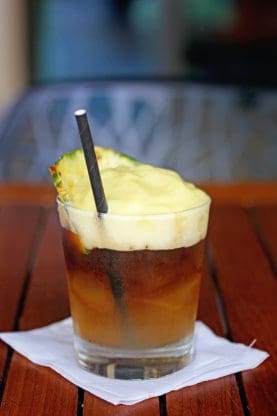 This place stole my heart. We are talking the freshest fish options like opha and snapper prepared in a myriad of ways ranging from grilled to blackened or cajun style. My fave was the mahi mahi blackened and served with cajun rice. You definitely must stop here!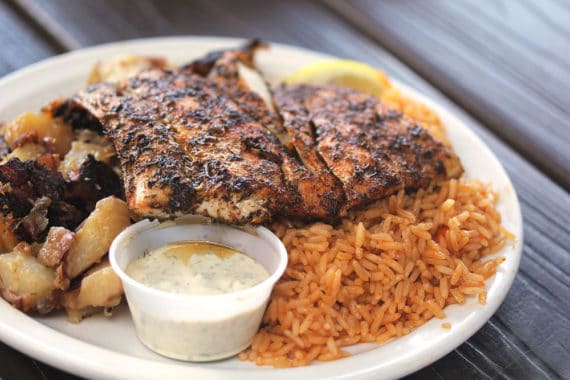 Kihei Caffe
It is considered the very best breakfast on the island for a reason. Do Coconut Macademia Pancakes sound appetizing to you? Well they make the best. I had the strawberry pancakes due to my tree nut allergy, and they were light, fluffy and just perfect. Warning : You will have to wait in line because this place stays packed but the end result is worth it.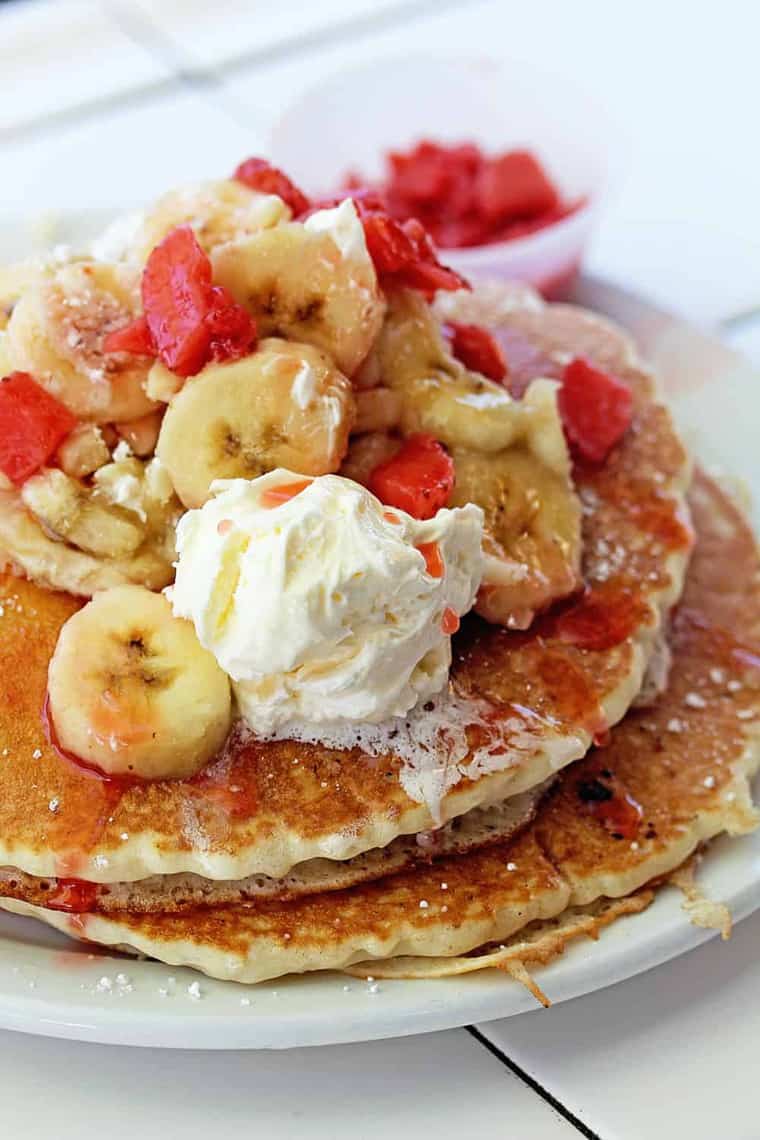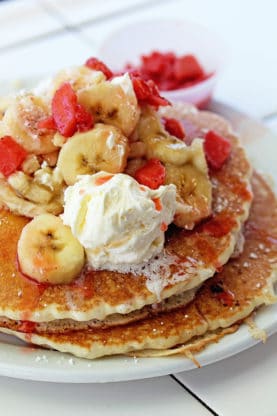 I loved my entire experience here. Frederick and I honeymooned at the Fairmont and decided to have dinner there to bring back the amazing memories. We went on our last night in Maui. Everything was absolutely delicious. From the insanely incredible crispy calamari to the vegetable fried rice, the Hawaiian fusion style of cuisine was beyond memorable on every menu item.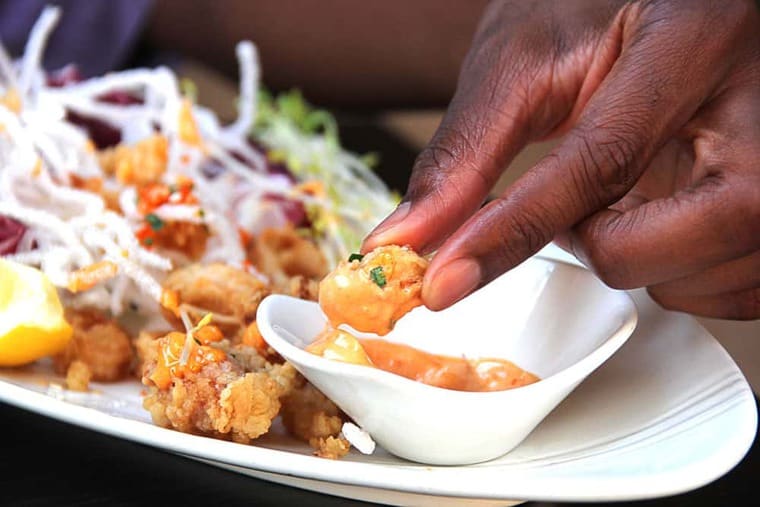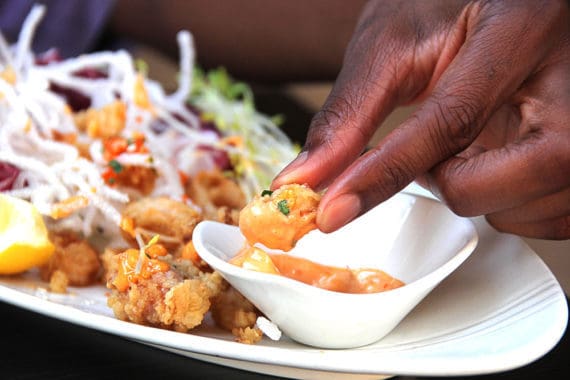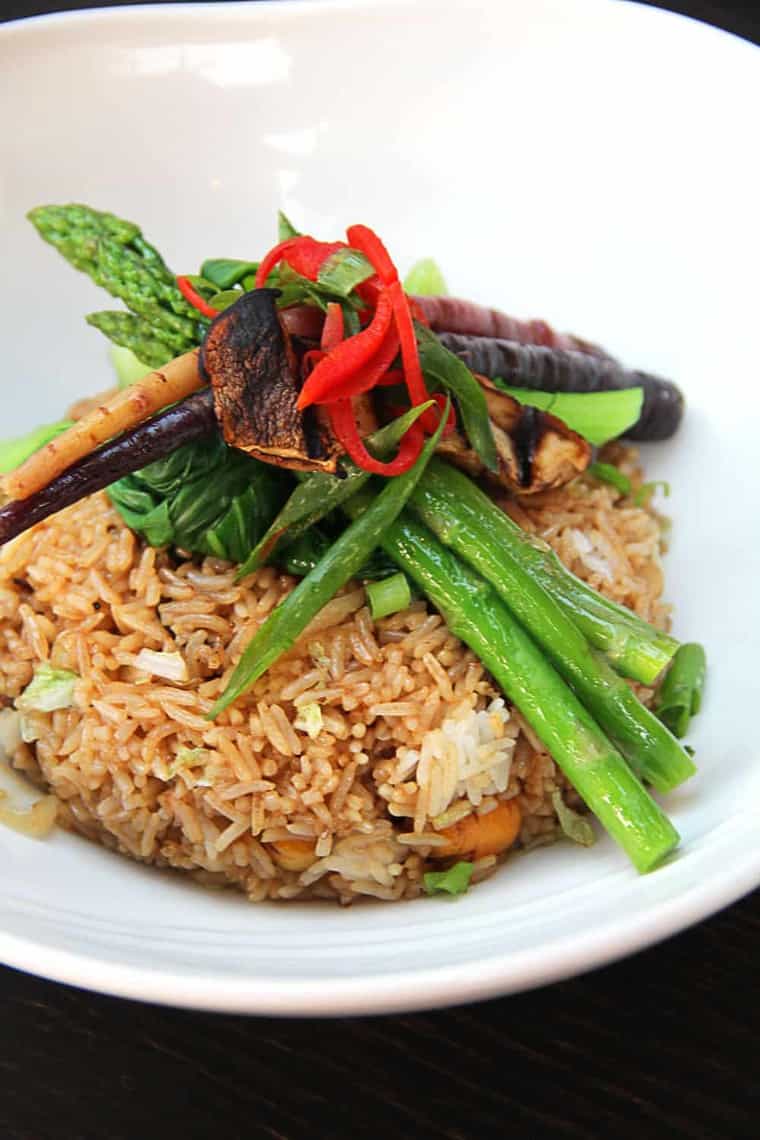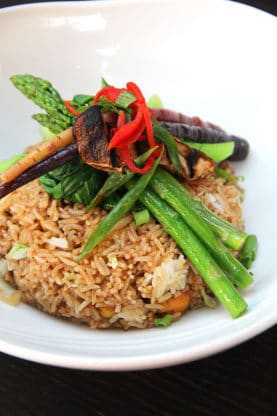 When you go to Maui, one place is usually recommended over and over, and it has got to Mama's Fish House. The views and atmosphere are stunning, and the dishes are equally appealing. Everyone told me to order the Macademia Nut Crusted Stuffed Mahimahi with crab and shrimp, which I totally wish I could have had (that good ole tree nut allergy). However, I ended up ordering the Opakapaka, which was so fresh and sensational, I stopped thinking about missing out on the mahimahi. You seriously cannot go wrong with anything you order, and the views are equally impressive.
This might seriously be the best brunch I've ever had. Frederick and I first discovered Duo on our honeymoon when we went for the most incredible dinner ever. Now we are obsessed with the brunch. It is insane how unreal it was. Because I am absolutely addicted to all things pancakes, I lost my mind at the made to order pancakes, french toast and waffles area and eggs/omelette stations. I spent so much time there getting pancakes, I think the chef was tired of seeing me. But they were some of the best pancakes I ever had and the syrup was nice and WARM!!! I will dream of returning just for brunch.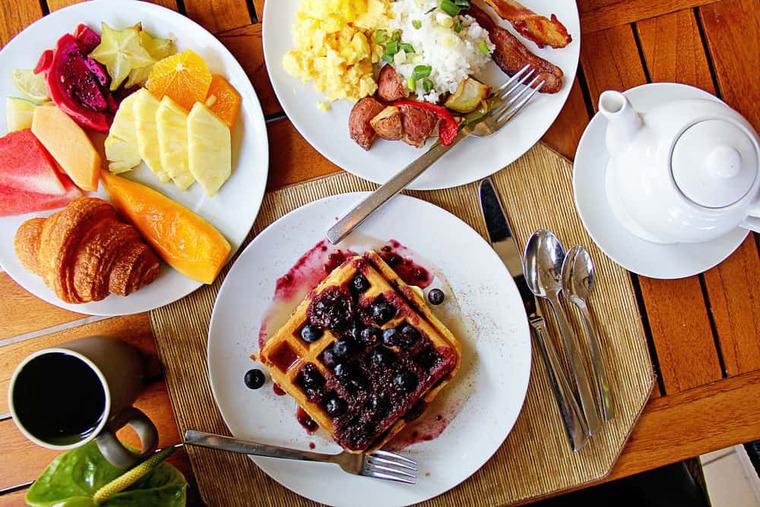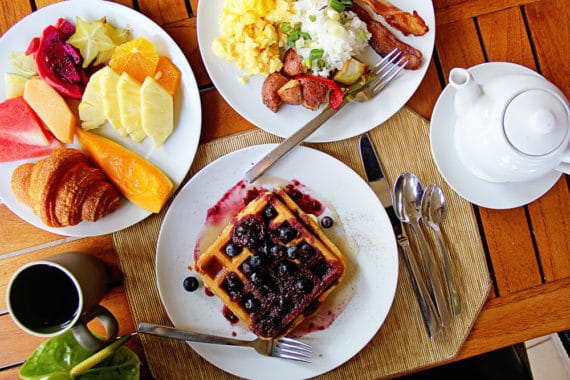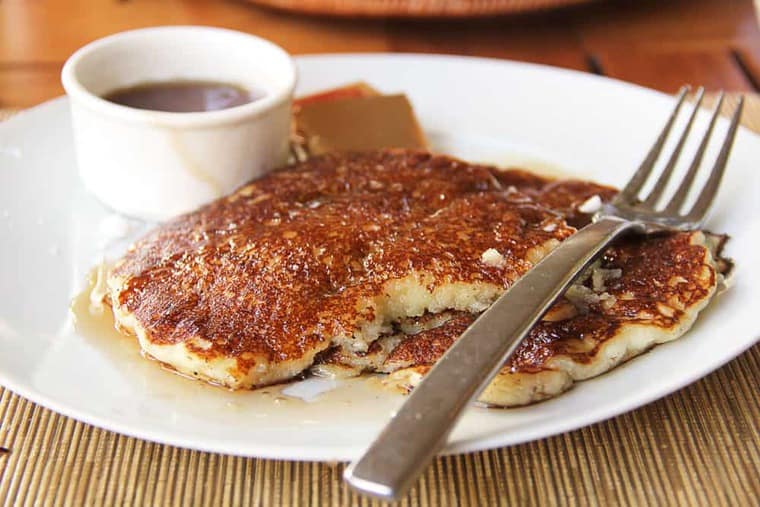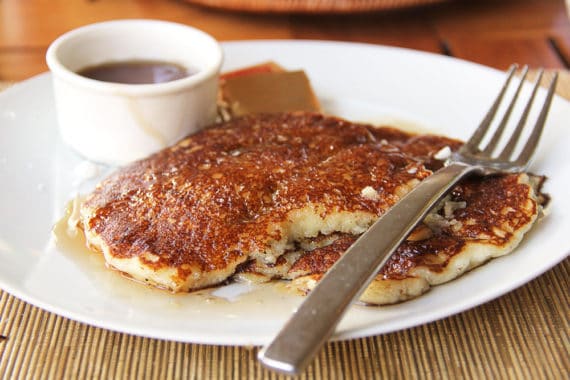 Coconut's Fish Cafe
When you are in Maui, you will find yourself eating quite a bit of seafood. Everything is of course fresh and downright sensational so you can't go wrong but for some delicious cheap eats, order the fried shrimp at Coconuts. They are so plump and full of flavor that you might order more.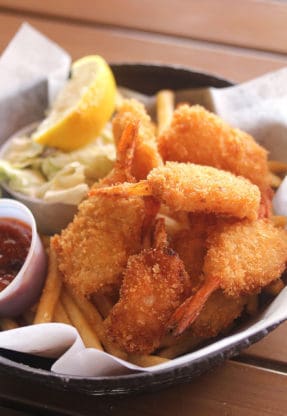 Frederick and I certainly have love for this spot because we came here on our first visit. It was originally where we were planning on having our wedding reception but we ended up outgrowing the space as our guest list grew and grew. It has the most sensational views overlooking the golf course and one space in particular called towards us (Molokini Lookout), and that's where we got married. The food is pretty impressive too. Definitely try the short ribs.
Italian food in Maui? All the yeses. This is not only just amazing Italian food in Maui, its some of the best Italian food I've had. We are talking fresh pastas, homemade sauces and anything else you can think of. This was one of my fave meals the last time I visited. I can't think of you going wrong with any of the menu items to be perfectly honest.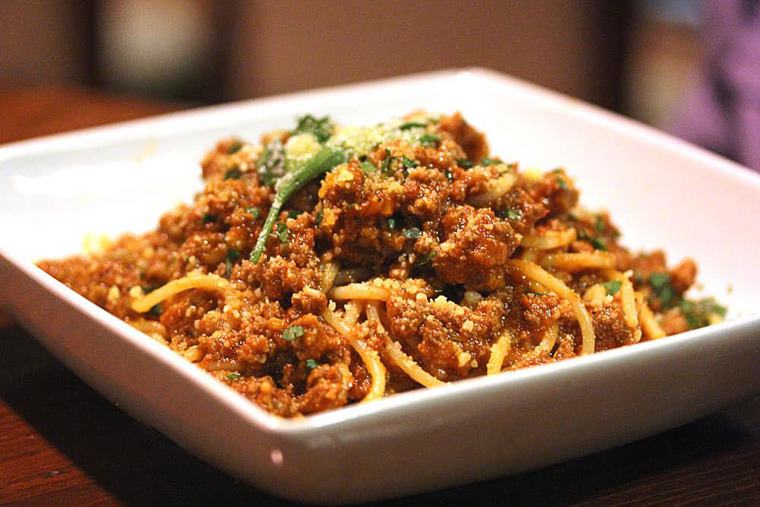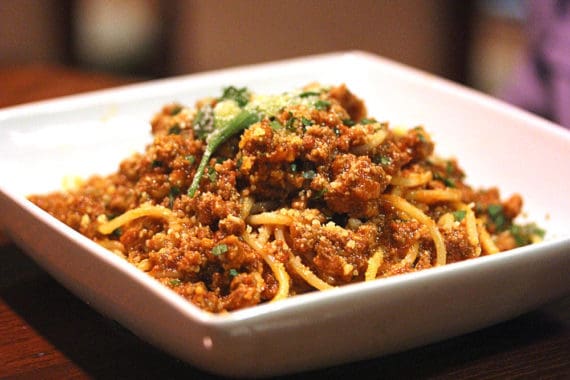 I love going to Longhi's for breakfast. They have everything from homemade breads to fresh crab omelettes. I personally loved their homemade cinnamon roll that Frederick and I shared. That was a must order. If you find yourself at the Shops of Wailea, make your way here for a bite.
Speaking of cinnamon rolls, Kihei has a magical cinnamon roll spot that you must check out. The Cinnamon Roll Place is located in a strip mall and is very unassuming but magical nonetheless. Go on in and grab a warm cinnamon roll to start your day.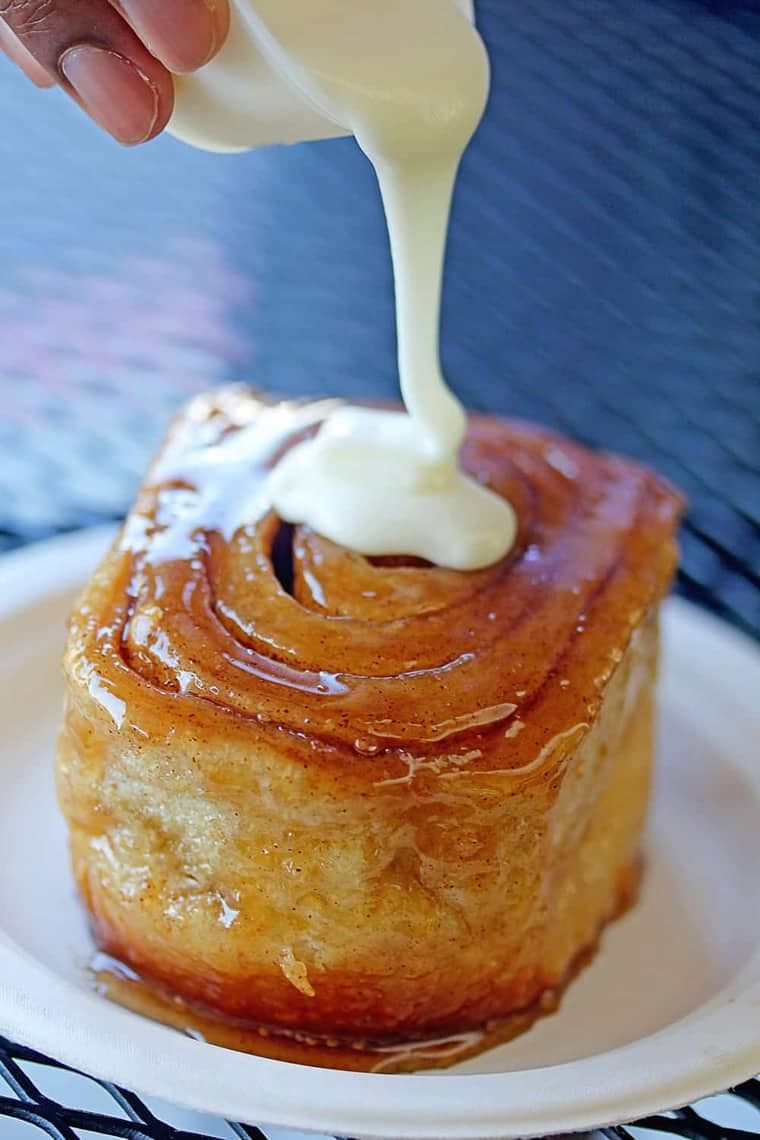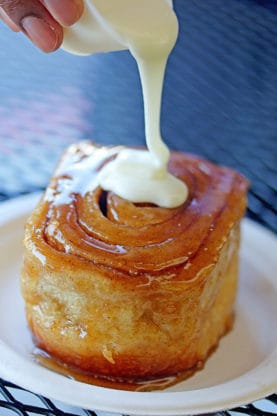 Who knew Maui's pie scene was so impressive? We stumbled into a beautiful and quaint little bakery that specialized in pies. You can buy a regular sized pie, assorted slices, or go for a mini like we did. They have your traditional flavors like apple and blueberry and then some Hawaii specific flavors like Likoi and key lime. They are so fresh and delish that we bought a couple of minis for the road.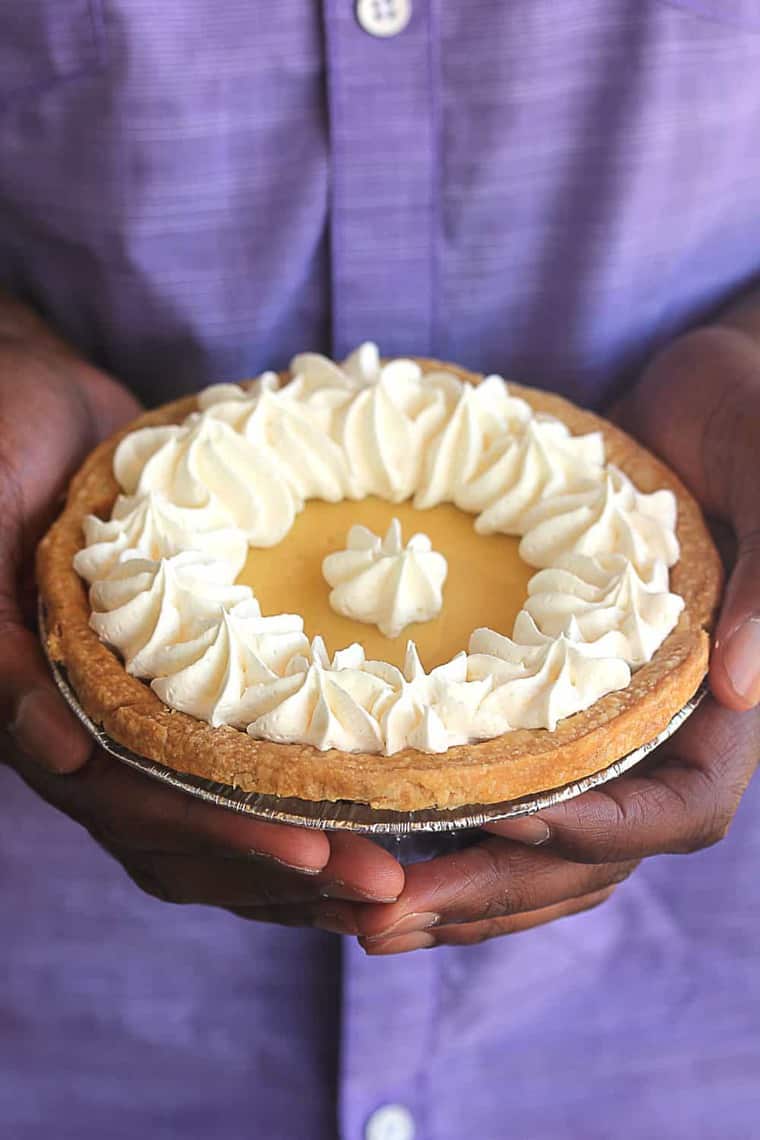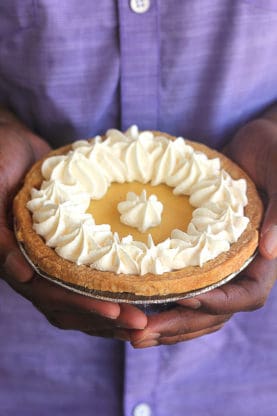 Kapa Bar and Grill
Even if this spot wasn't located right at the Marriott Beach Resort, we still would have ventured here for one reason and one reason only. The wings!!!! Y'all the Mango Sweet Chili Chicken Wings are EVERYTHING!!! The flavors are so on point that each day, Frederick and I would sit by the pool and order them along with their gigantic yet perfect onion rings. I could have probably eaten my weight in them alone.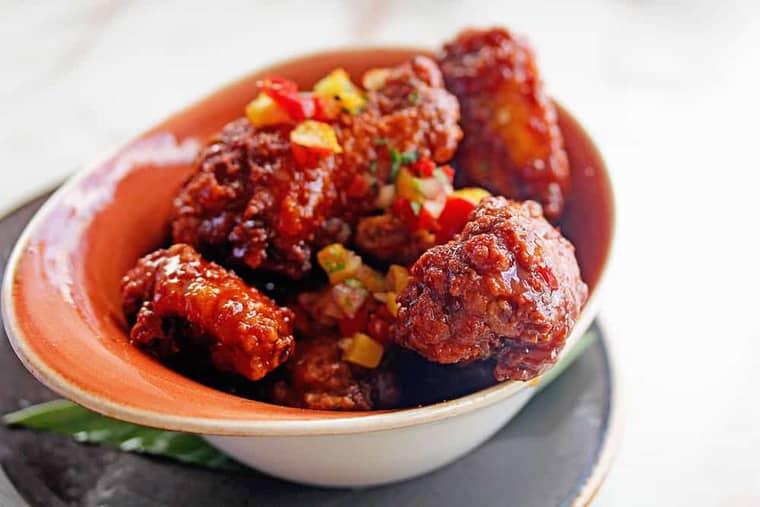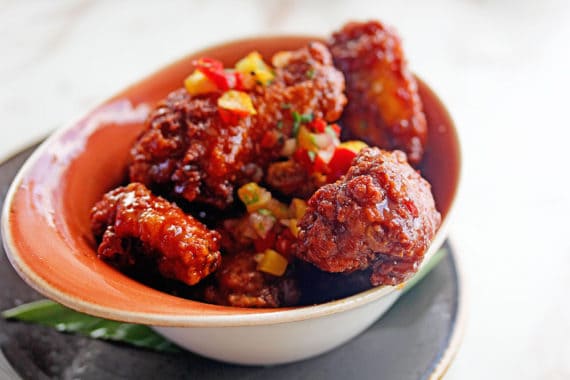 And finally what's a list of the best spots in Maui without a little shaved ice? Flavors upon flavors upon flavors. We went to several spots whenever we could so you can't go wrong with whatever happens to be close to you. The shot below is from Tobi's which was also awesome.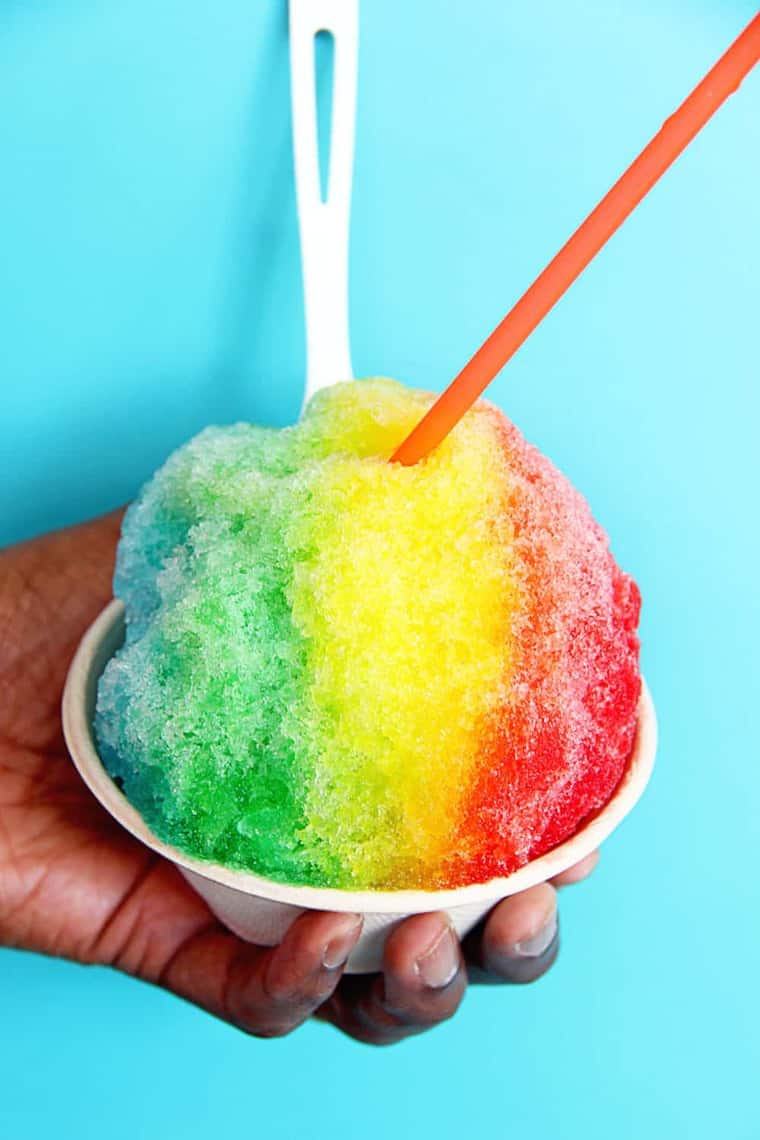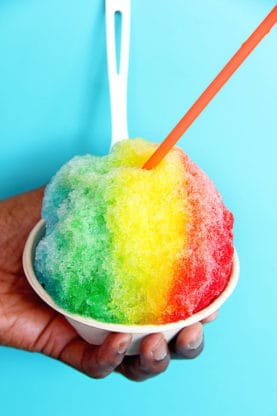 Maui is my place of zen, and I know it will continue to be the place where my family goes to unplug and celebrate our favorite moments. If you are going anytime soon, make sure you print out this list and take it with you. These are all can't miss experiences.
Thank you to Alaska Airlines for partnering with me on this post on things to do in Maui.