Best Tacos in Austin – Check out my ultimate list for a taco crawl featuring the very best tacos Austin has including Torchy's Tacos Austin.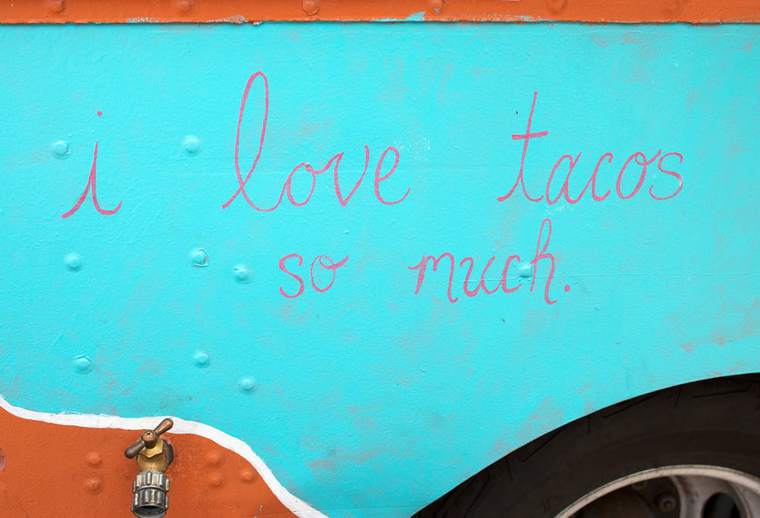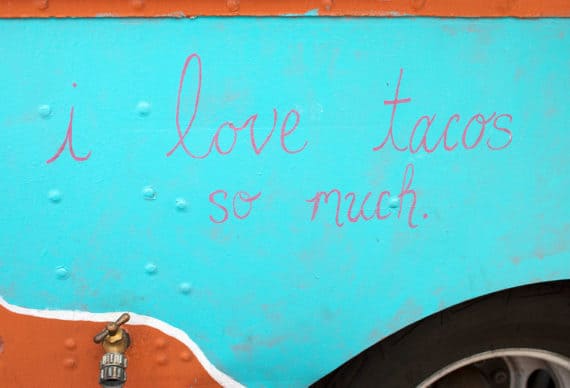 Austin is pretty synonymous with tacos. I might be exaggerating but there seemed to be a taco spot on every corner in the city. I recently checked out all the things to do in Austin but had to do something just on the taco scene.
Wherever I ventured, tacos were there. For those who are venturing to try some of the very best tacos in Austin, this list, including the best breakfast tacos in Austin, is sure to help you out with a truly epic Austin Taco Crawl for the ages!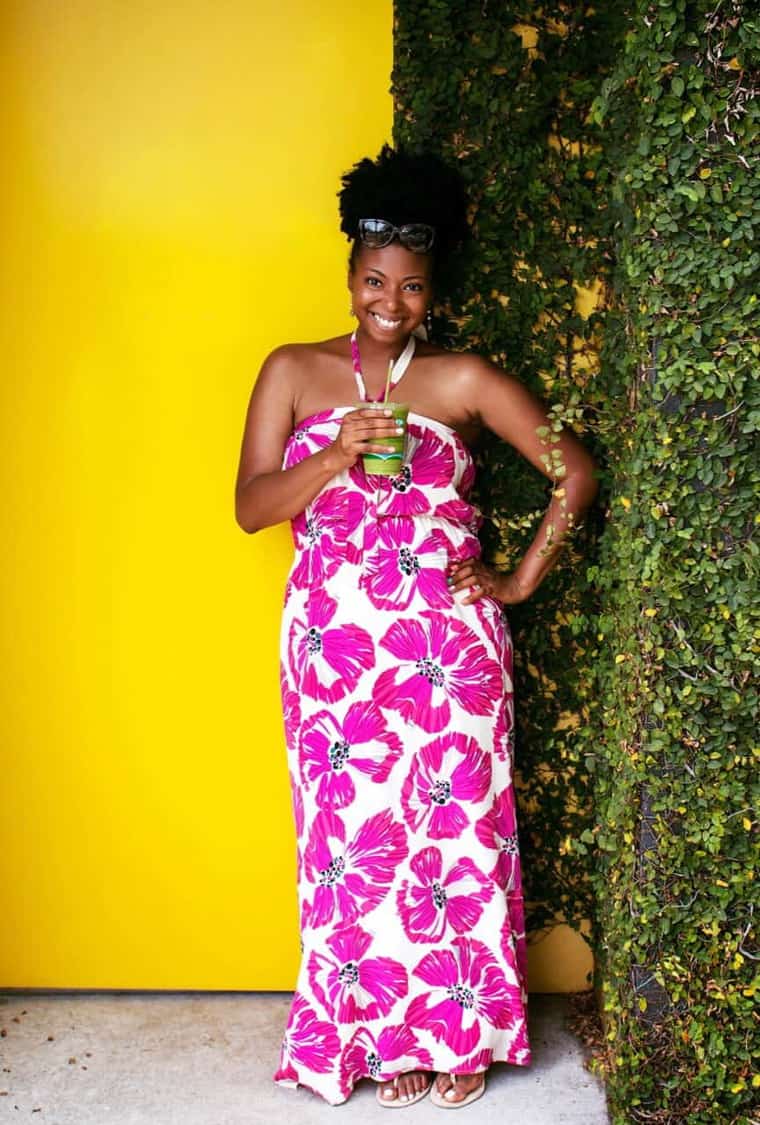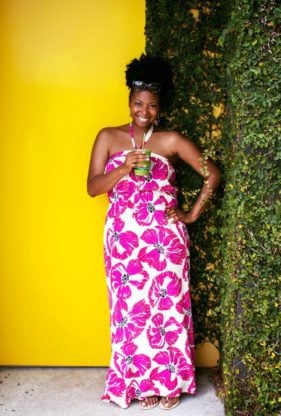 Best Tacos in Austin Texas
Everyone recommended Torchy's since it seems to be THE taco spot so it is a must on this Austin taco crawl. There are several locations so find the one that's closest to you. You will definitely find something you want here. We were going for seafood so we went with the Mr. Orange Tacos with blackened salmon, grilled corn and black bean relish and cotija cheese and the Baja Shrimp Tacos featuring hand battered fried shrimp with cooked cabbage slaw, pickled onions and jalapenos.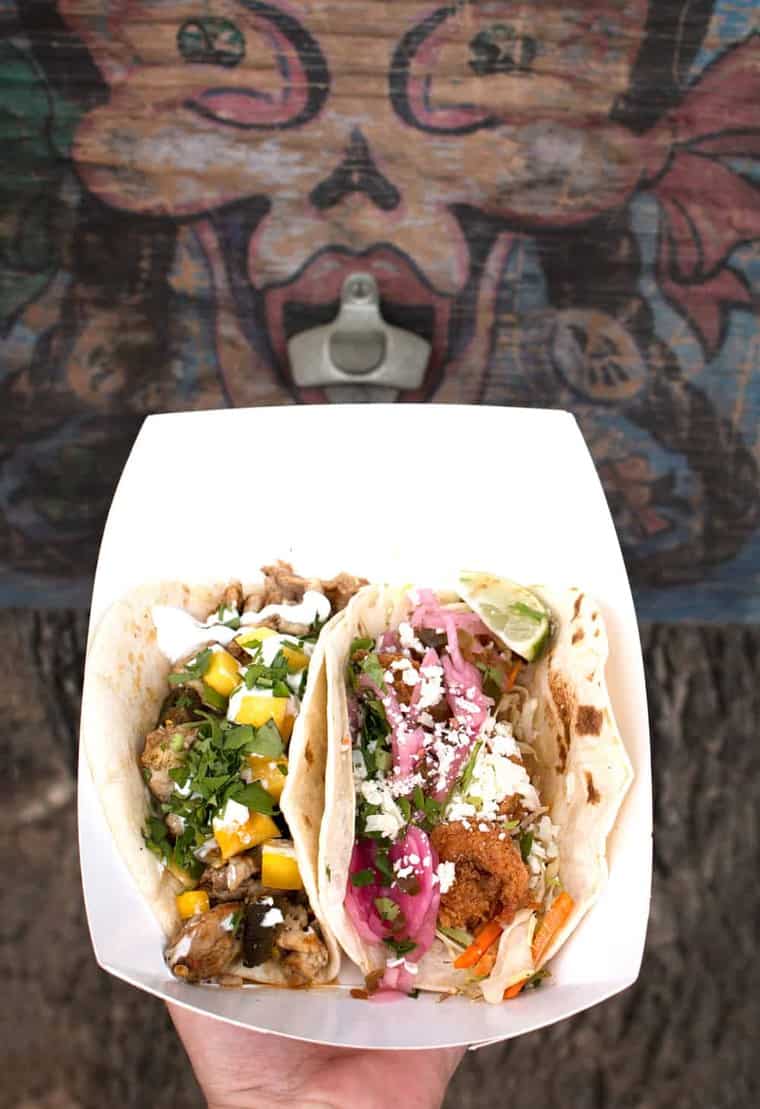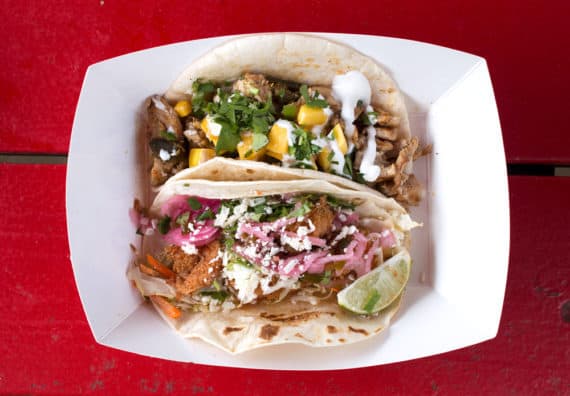 Breakfast Tacos Austin
This place is a classic Austin institution. You must get the Don Juan El Taco Grande for breakfast which has potatoes, eggs, bacon and cheese on a tortilla, And try the Chicken Enchiladas for a delicious and Instagram worthy cheese pull. Make sure you shake Juan's hand (he is the main fixture here) or give him a high five. It is part of the awesome experience.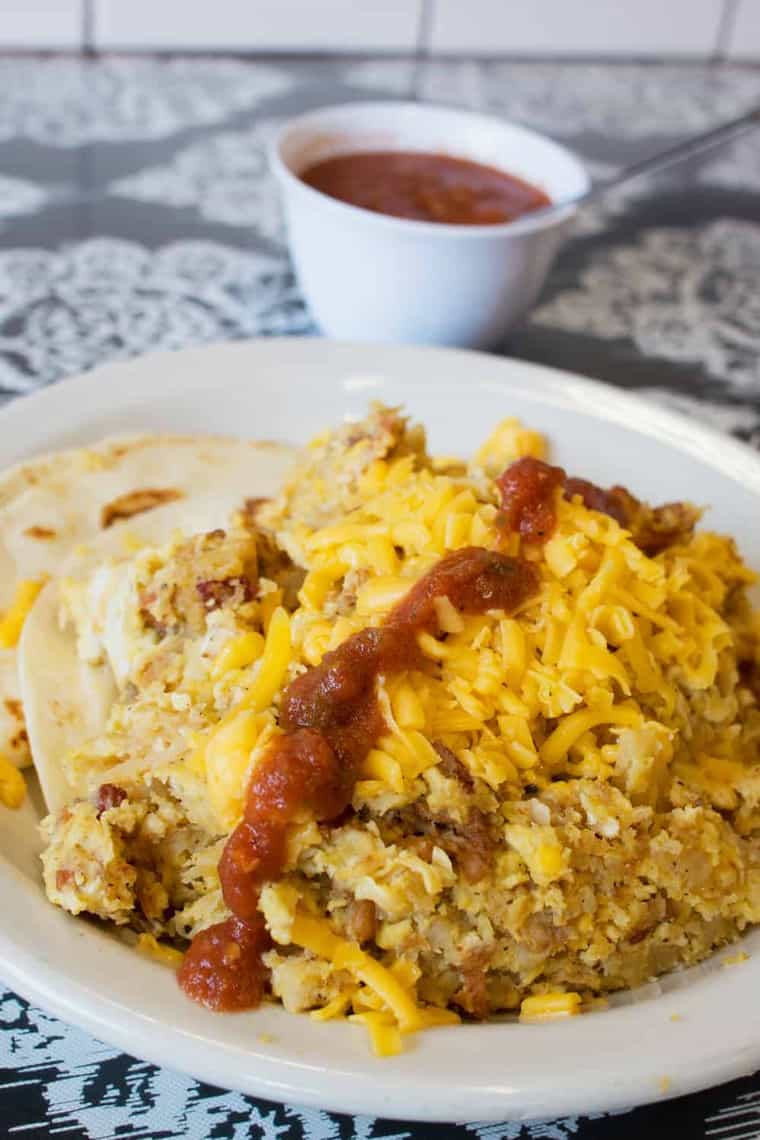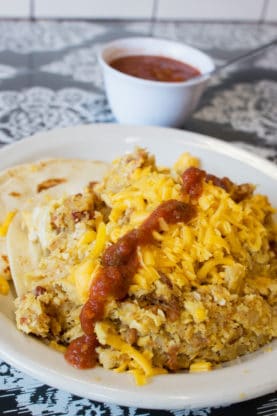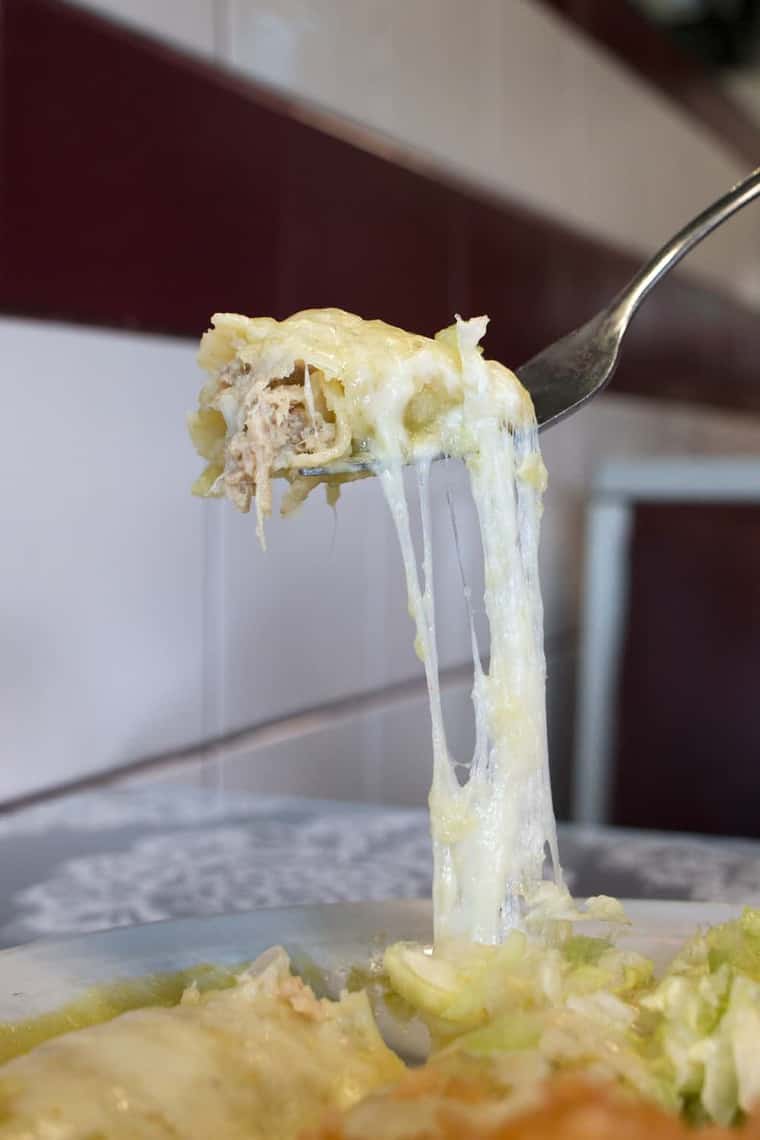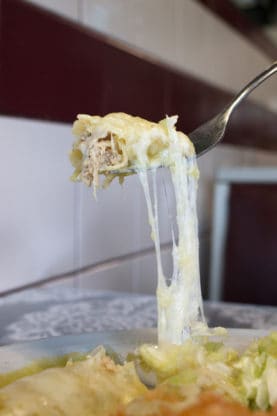 You can tell right away by all of the people waiting outside the truck that you are in for a treat. This place had to make my list of the best tacos in Austin. You simply must head here for breakfast and get the famous Migas which was named one of the top 5 tacos in America by Food Network. It is complete with eggs, tortilla chips, avocado, pico de gallo, and monterey jack cheese. And if you are trying to lighten the load, definitely check out the Vegetarian taco (you can also make it vegan by removing the cheese). It is perfection and has spinach, avocado, carrots, mushrooms, red bell pepper, pico de gallo, and queso fresco. Also make sure you order a torta!!! I definitely had to add it to the Austin Taco Crawl.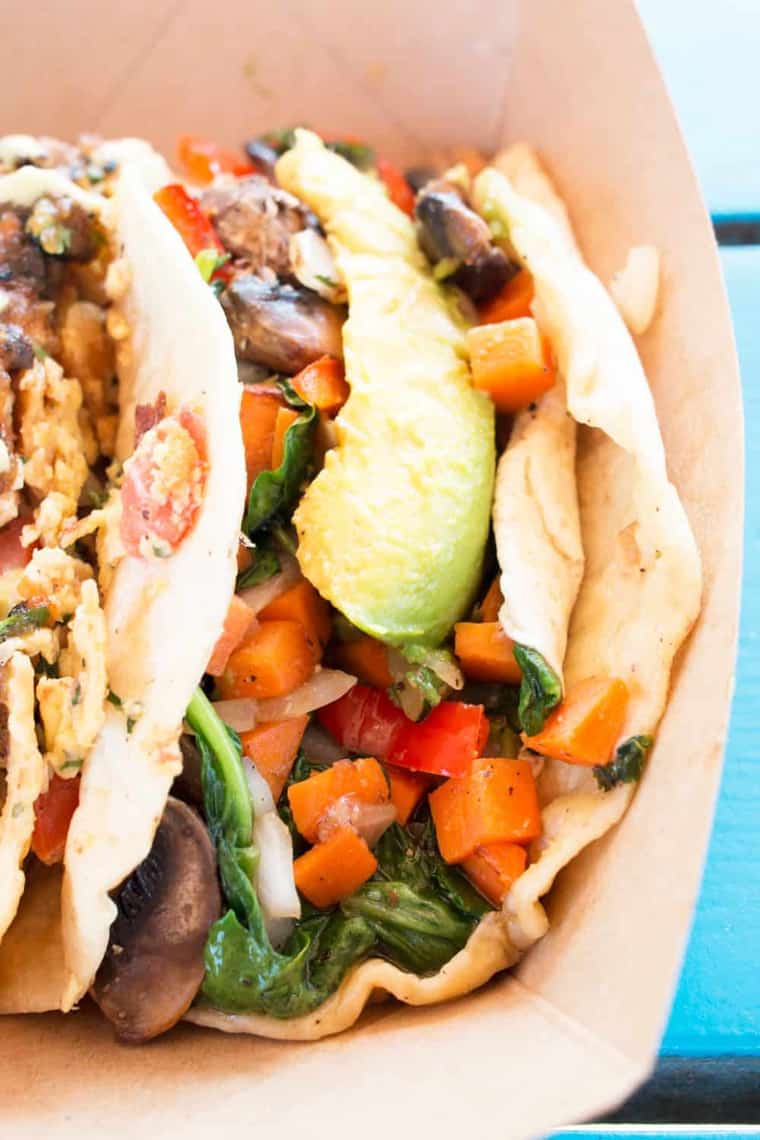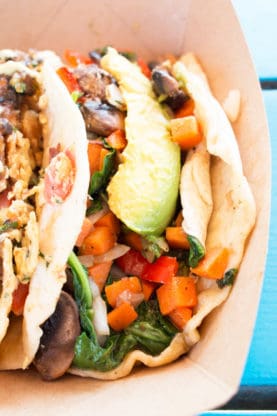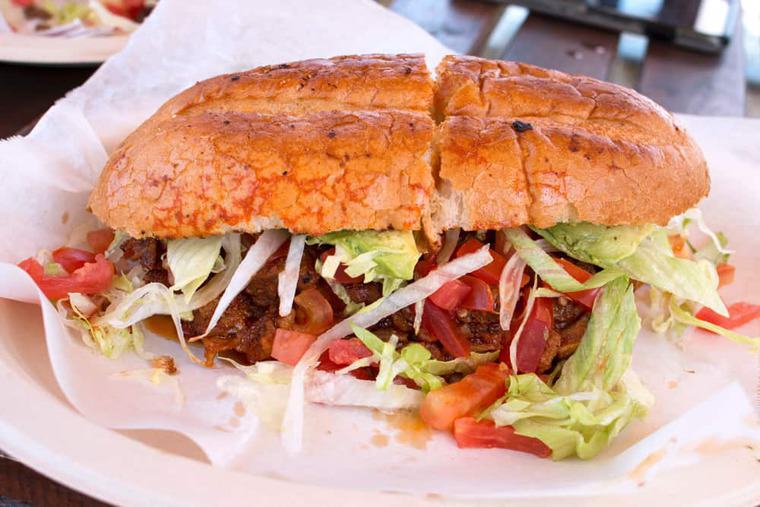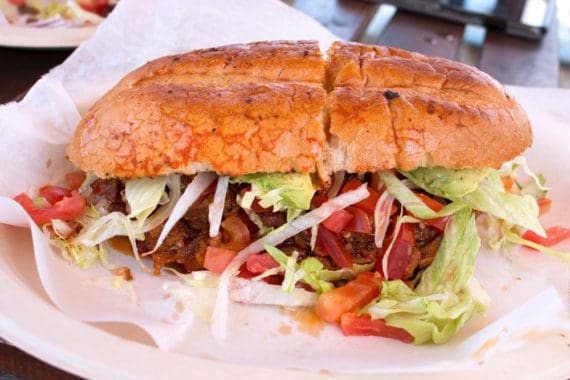 This food truck located in the Midway Food Park definitely has tacos but we opted for the Nacho Libre which were flavorful and perfect after a long day of taco tasting. It's a large tray of tortilla chips, queso, meat of your choice, beans, pico de gallo, shredded cheese, jalapenos and salsa.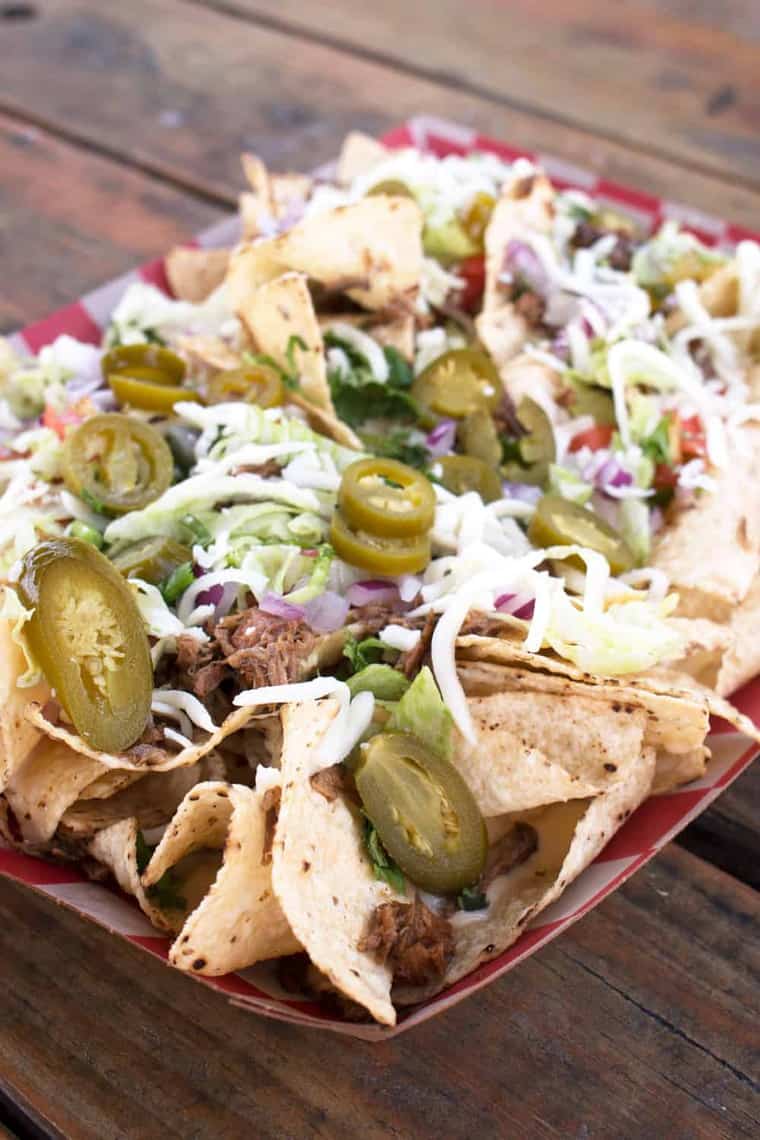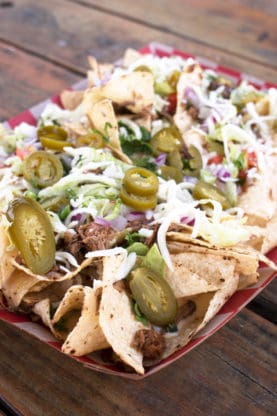 This is considered old school since Trudy's has been around for a while. Luckily for me, I found their food truck when we were food truck hopping. I ordered the Fish Tacos which had super crunchy corn tortilla breaded tilapia fillets, shredded red cabbage and fresh cilantro. I loved these tacos!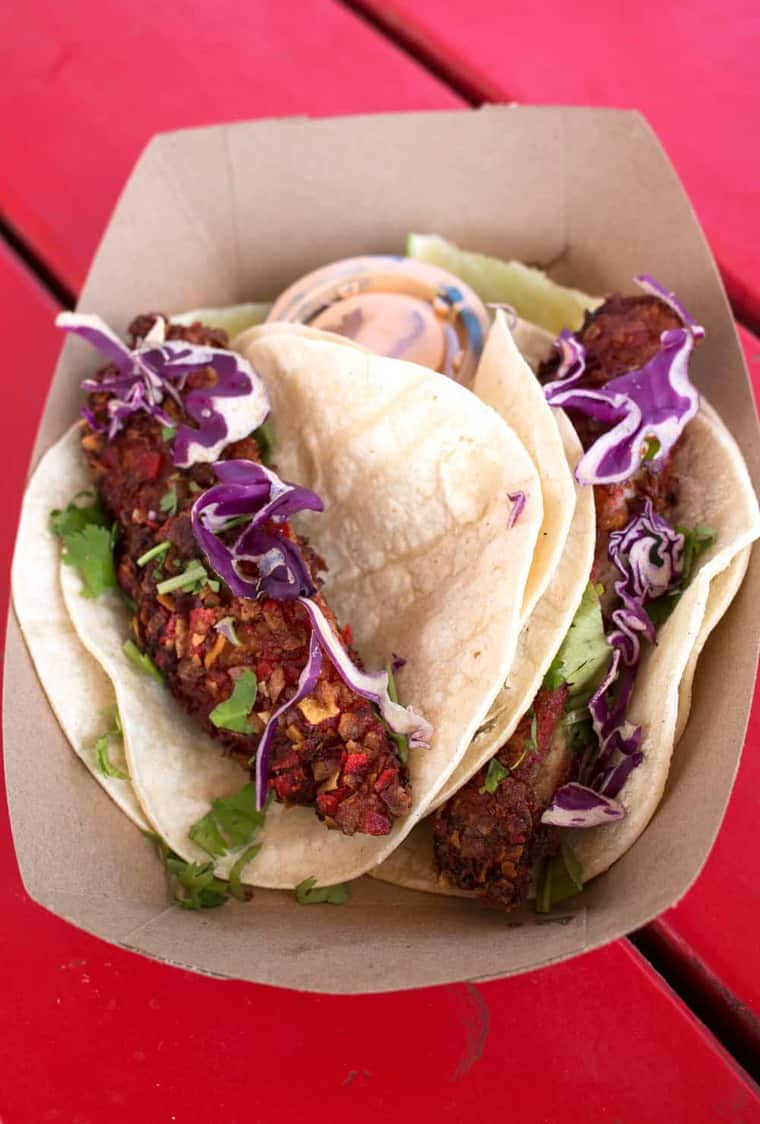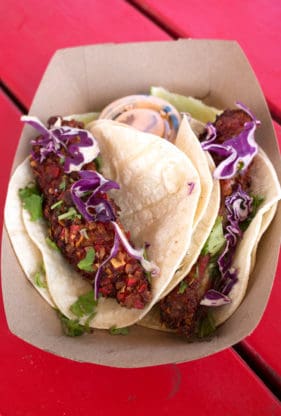 We were told by locals that Tacodeli has some of the most interesting and unique tacos in Austin. However we were sold on some of the classic taco flavors. My fave taco was the Shrimp Taco. The shrimp is so fresh, well seasoned and plump that I had to go back and order another.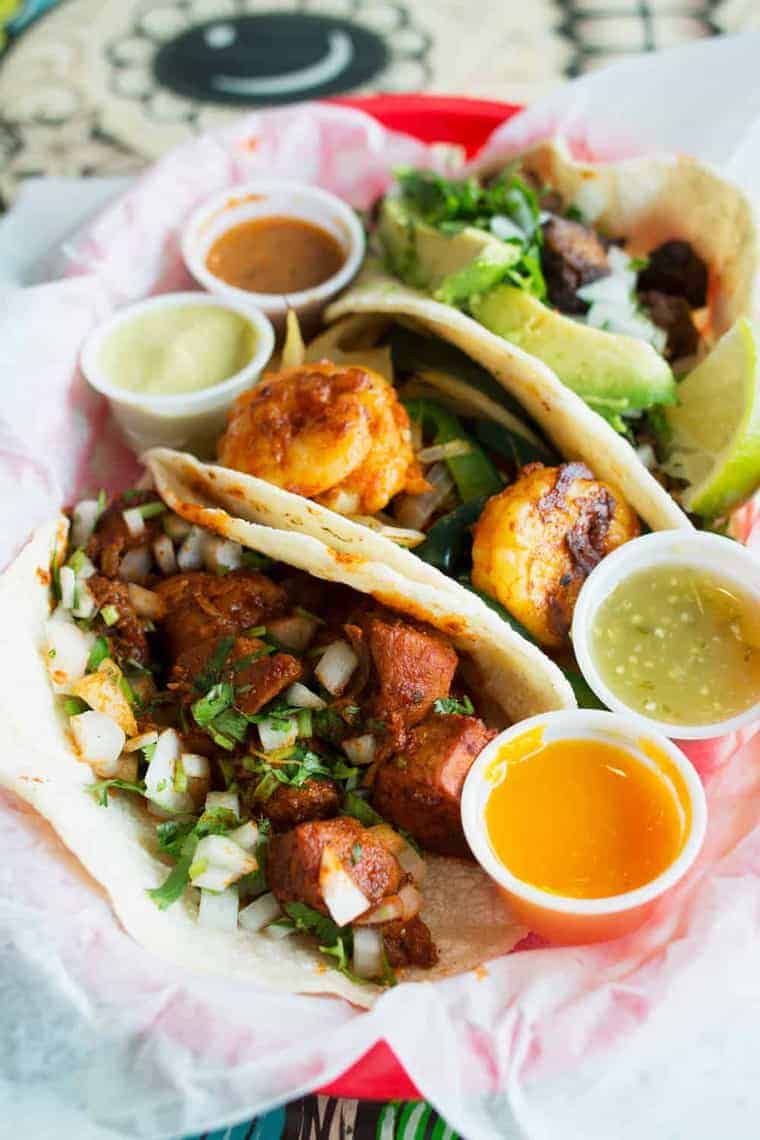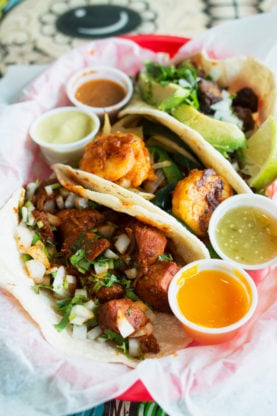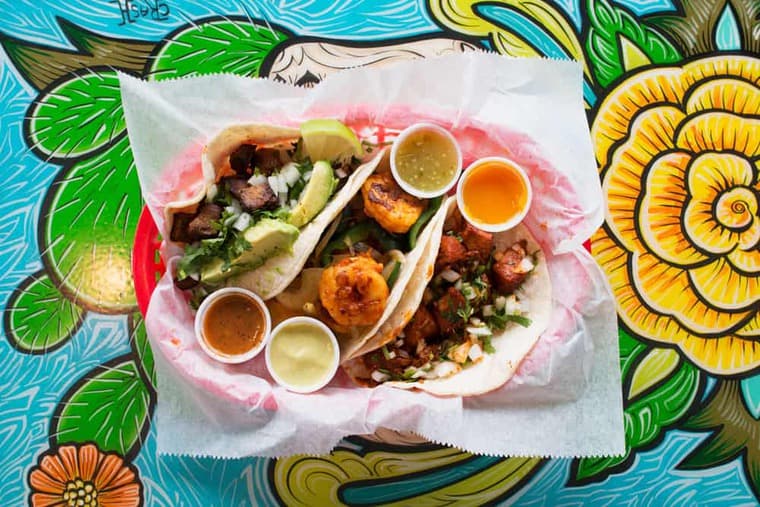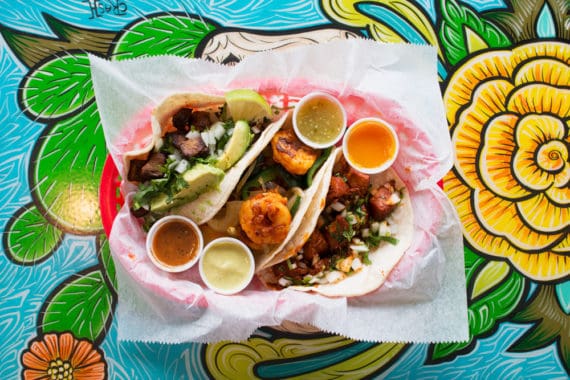 Right on 1st avenue next to Gourdough's is this wonderful taco truck. I opted for the Tempura Shrimp Tacos with pickled red onion and cilantro lime aioli. The flavors are fantastic and you can even get you a doughnut dessert after you drown your tacos. P.S. I didn't try the garlic fries but I was told later by one of our ubers that they are insane!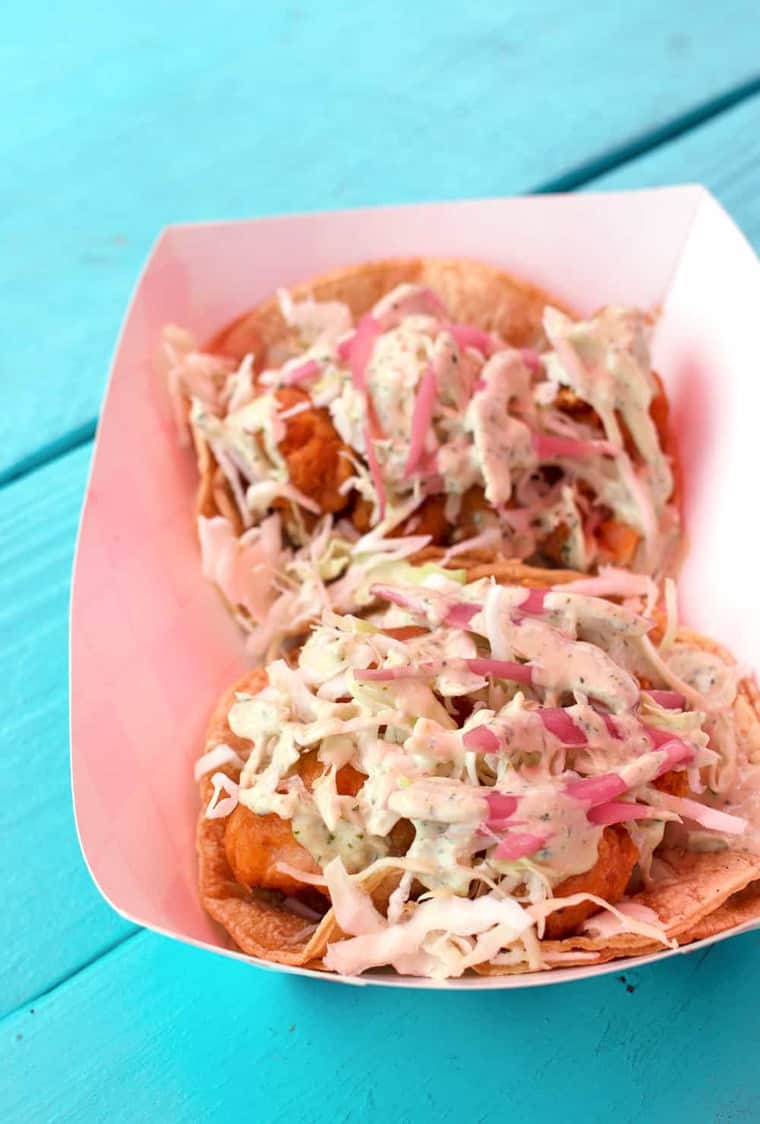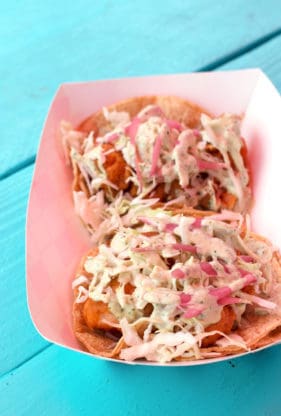 After trying all of these tacos and tex mex flavors on my Austin Taco Crawl featuring the best tacos in Austin, I was seriously amazed by how incredible Austin's taco scene was. It is one of the most sensational I have experienced in a city. If you are heading to Austin soon, this is the ultimate Taco Crawl that you simply must experience.
Photos by Jenny Birch