A delightful and Easy Carrot Cake Pound Cake Recipe, made with McCormick®, gives a new twist to our favorite Easter classic dessert recipe.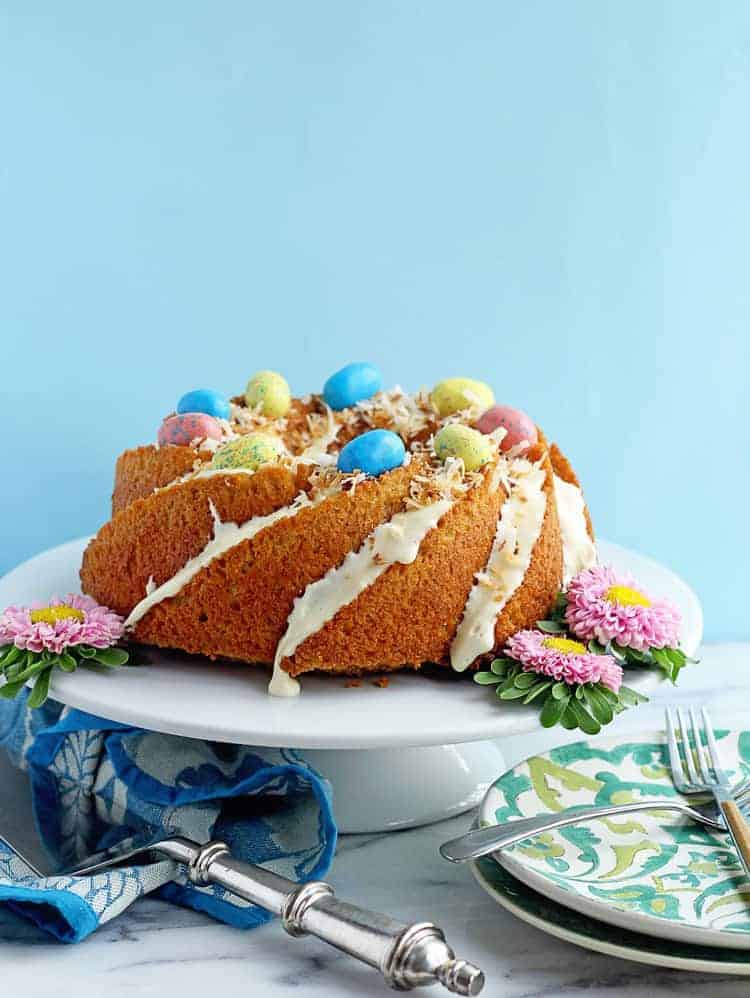 Classics done in new and exciting ways are my favorite recipes. We all have the traditional recipes in our arsenals that work when no imagination is needed. For Easter, we pull out our classic carrot cake recipes and make them without breaking a sweat. This year, however I wanted to switch things up and change traditional around.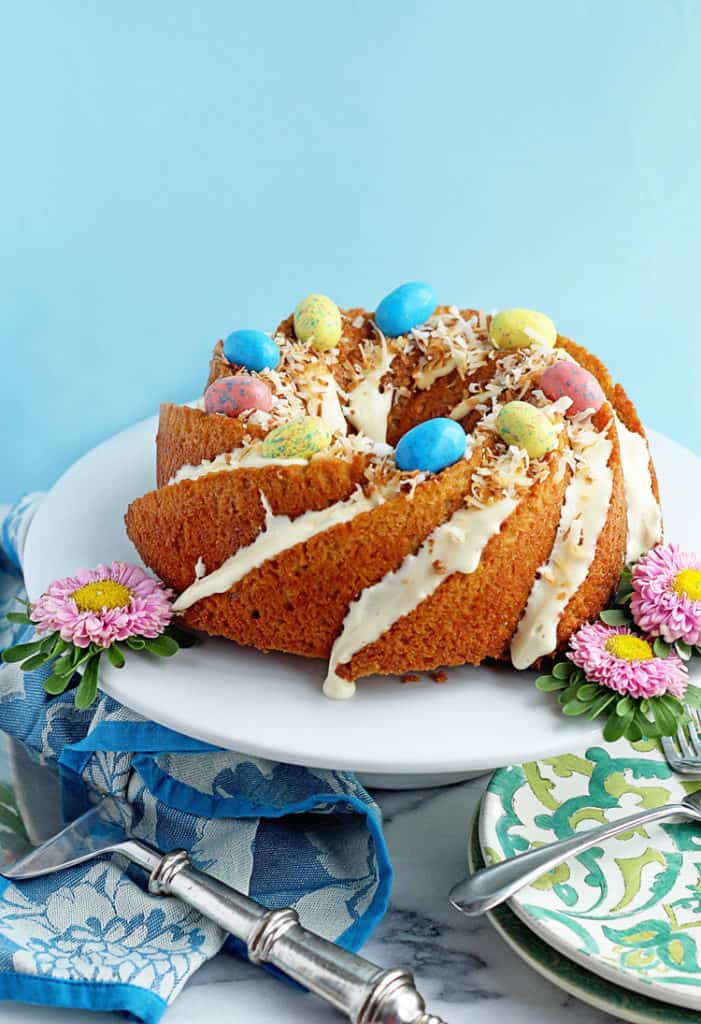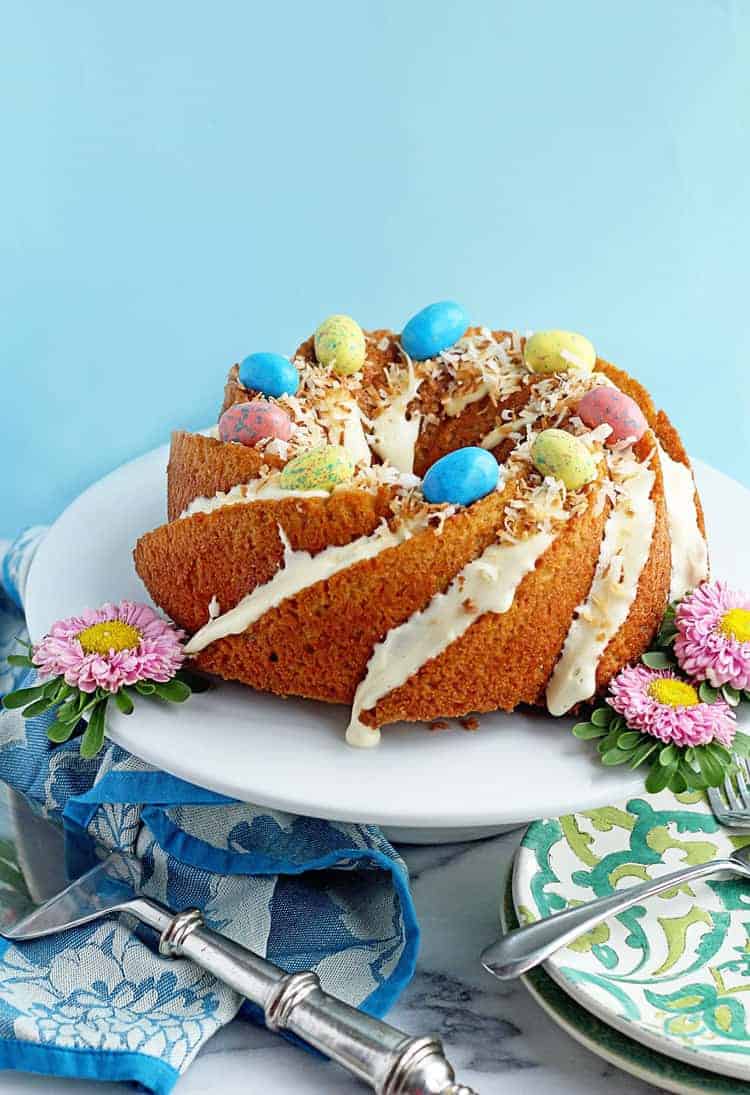 Sometimes the fuss of making a layer cake is a little stressful to tell you the truth. Making sure the layers are just right and frosting it to near perfection is more anxiety than I need this time of year. This is exactly why my new Easy Carrot Cake Pound Cake Recipe, made with McCormick® spices and vanilla, should be the recipe you reach for this Easter holiday. This is hassle free; it's all ease and totally delicious. This cake batter recipe doesn't even require a mixer!
With the help of McCormick®, this recipe has all the flavors of a traditional carrot cake you adore. Ground cinnamon, ground nutmeg and ground cloves all help to make this cake perfectly spiced. A hint of pure vanilla extract whispers through the cake batter. This Easy Carrot Cake Pound Cake Recipe gets more heavenly with every single bite.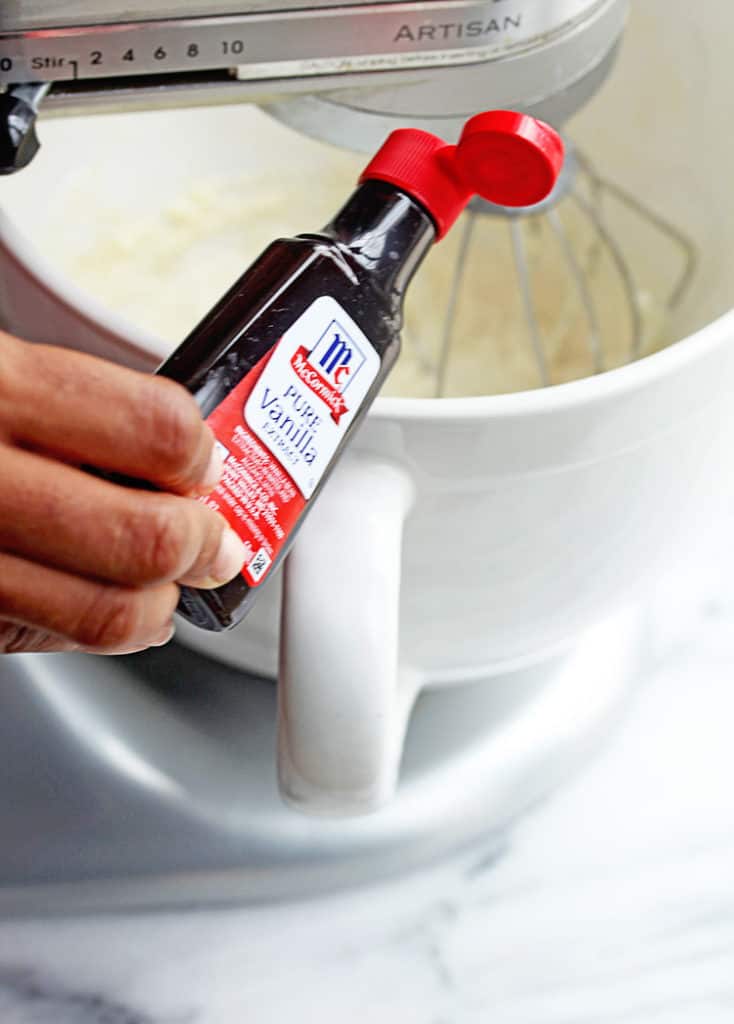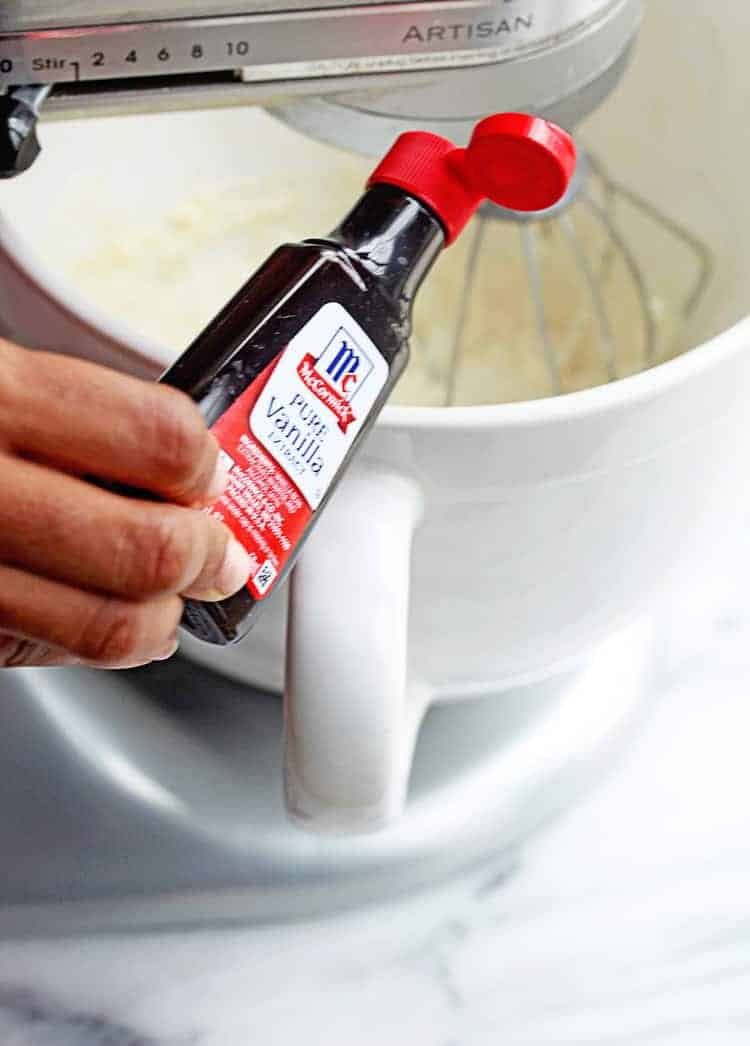 To top it off, I added an easy orange and vanilla flavored cream cheese icing that pairs perfectly with this cake. I garnished the top with toasted coconut and fun robin egg candies. They took the presentation over the top. You don't need an intimidating carrot layer cake on your Easter table this year.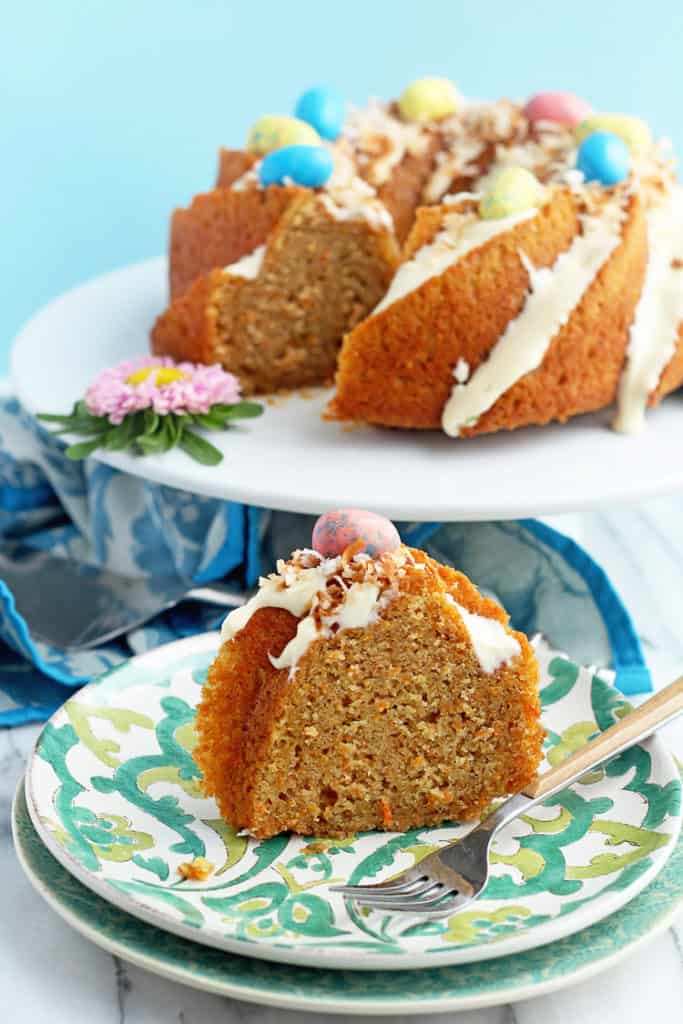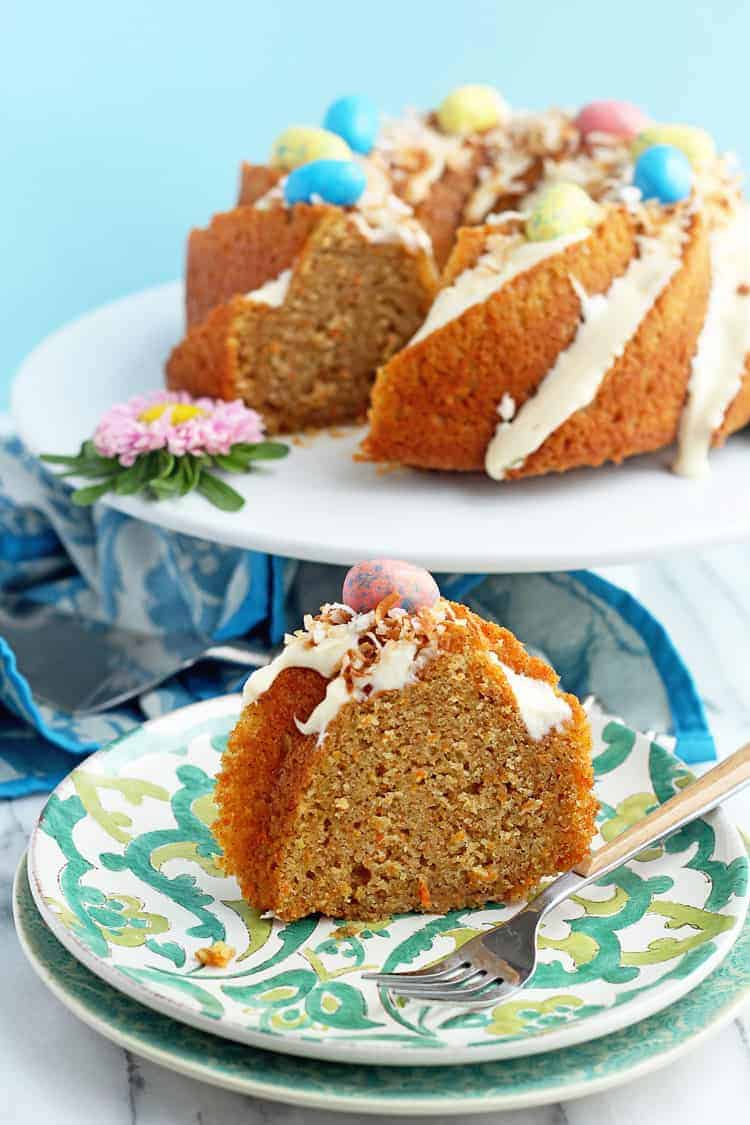 This easy carrot cake pound cake recipe will definitely get you in the Easter mood in no time without all the fuss.
If you want more pound cake recipes, click HERE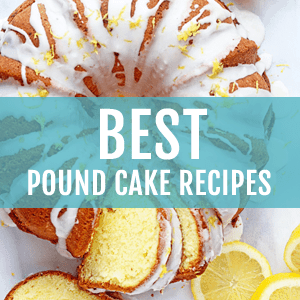 I used these products for this recipe:




Carrot Cake Pound Cake
A delightful and easy Carrot Cake Pound Cake, made with McCormick®, gives a new twist to our favorite Easter classic dessert recipe.
Author:
Jocelyn Delk Adams of Grandbaby-Cakes.com
Cuisine:
Easter Dessert/Comfort Food
Ingredients
For the Cake:
2 cups shredded carrots
1¾ cup granulated sugar
½ cup sour cream, room temperature
½ cup vegetable or canola oil
4 lightly beaten large eggs
1 tablespoon McCormick vanilla extract
2 cups all-purpose flour
2 teaspoons baking powder
¼ teaspoon baking soda
1 teaspoon salt
2 teaspoons McCormick ground cinnamon
¼ teaspoon McCormick ground cloves
½ teaspoon McCormick ground nutmeg
For the Glaze:
1 package cream cheese, room temperature
⅓ cup confectioners sugar
¼ cup orange juice
1 teaspoon McCormick vanilla extract
Optional: toasted coconut for garnish
Optional: robin eggs for garnish
Instructions
For the Cake:
Preheat oven to 350 degrees.
In one large bowl, whisk together shredded carrots, granulated sugar, sour cream, oil, beaten eggs, and McCormick vanilla extract.
In a separate bowl, sift together flour, baking powder, baking soda, salt, McCormick ground cinnamon, McCormick ground cloves, and McCormick ground nutmeg.
Slowly add the dry ingredients to the wet ingredients and whisk together until well incorporated.
Add the batter to a non-stick sprayed 10 inch bundt pan and bake for 45-55 minutes or until a toothpick inserted into the center of the cake comes out clean.
Allow the cake to cool for 10 minutes in the pan then turn the cake out on a cooling rack to cool completely.
For the Glaze:
Add cream cheese to your mixer (or use a hand mixer and medium size bowl) and mix on medium high speed.
Turn mixer down to slow speed and carefully add in confectioners sugar in two separate intervals until incorporated.
Next add orange juice and McCormick vanilla extract and mix until smooth and pourable (add a little bit more orange juice if you want the icing a little looser or until you get the consistency you prefer).
Drizzle icing over top of cooled cake.
Optional: Garnish the top of the pound cake with toasted coconut and robin eggs and serve.
This post was sponsored by McCormick®. All opinions are 100% mine.